About
Clinique La Mom Et Baby (B Block Market, South City 2, Gurgaon) is a niche clinic established by leading senior consultants Dr. Suresh Keshan (MD Paediatrics) and Dr. Renu Mathur Keshan (...
...more
Clinique La Mom Et Baby (B Block Market, South City 2, Gurgaon) is a niche clinic established by leading senior consultants Dr. Suresh Keshan (MD Paediatrics) and Dr. Renu Mathur Keshan (MD - Obstetrics and Gynecology). Parking is a very big plus. Both are Gold Medalists and bring along with them more than 27 years of rich and vast clinical experience. They had served as Head of departments in a 350 bedded tertiary care hospital – Nazareth hospital and thus have a 360 degree of exposure to all types of clinical challenges and complex cases. Both are committed to ethics and highest standards of professional integrity and honesty. Both are simple, honest, transparent and fair. For exemplary service to patients, Dr. Renu was felicitated by Nobel Laureate Mother Teresa. Dr. Suresh Keshan has done advanced course in child care from AIIMS, Delhi and SGPGI, Lucknow. He has authored book on CHILDCARE.
More about Clinique La Mom Et Baby
Clinique La Mom Et Baby is known for housing experienced Gynaecologists. Dr. Renu Keshan Mathur, a well-reputed Gynaecologist, practices in Gurgaon. Visit this medical health centre for Gynaecologists recommended by 80 patients.
Timings
Location
Shop 7, Ground floor, B Block Market
Gurgaon,
Haryana
-
122011

Get Directions
Photos (5)





Videos (4)
View All Videos
Doctors in Clinique La Mom Et Baby

MBBS, MD - Obstetrics & Gynaecology
Gynaecologist
Book appointment and get ₹125 LybrateCash (Lybrate Wallet) after your visit
₹350 online
07:00 PM - 09:00 PM
11:30 AM - 01:30 PM

MBBS, MD - Pediatrics
Pediatrician
Book appointment and get ₹125 LybrateCash (Lybrate Wallet) after your visit
Services
Submit Feedback
Submit a review for Clinique La Mom Et Baby
Your feedback matters!
Write a Review
Patient Review Highlights
"Practical"
1 review
"knowledgeable"
1 review
"Sensible"
2 reviews
"Very helpful"
3 reviews
"Caring"
1 review
"Inspiring"
1 review
Feed
It is often stated by doctors that a child's brain and body develop through good nutrition, and this starts even before they have been conceived. If you are planning for a baby, then it is a must to tune your body for infant nutrition, as healthy growth of the brain in a child begins much before conception. An example to support this is that folic acid intake should be started 14 weeks before conception. Folic acid is considered to be helpful in the early functioning of the brain.
By the time a baby is born, already three-quarters of the cells of the brain are formed and the quarter which is left is formed by the first birthday. As soon as children reach 3 years, they have a brain which is as big as an adult's, and when children are growing, the neurons of the brain grow and develop with them. Thus a poor diet can hamper the growth of children, and also affect their ability to process information and learn. This becomes worse if the iron levels in the body dip below the required levels.
Iodine shortage also leads to irreversible motor and cognitive developments in the child. Similarly, DHA which is considered to be an essential fatty acid in the child development, if compromised, can lead to learning problems. It is known that DHA is the key component for the intensive production of the synapse which is important in the initial years of life for development and learning. Other nutrients like zinc, folic acid and choline all pay a role in the initial functioning of the brain.
Feeding a variety of food to the baby is important as they help in the development, but certain foods are a must. These are:
- Breast Milk: As per dieticians, a baby can only digest breast milk or formula milk in the initial months. Babies should be breastfed for the first six months as it has the basic nutrients required by a baby, and also gives protection against allergies, digestive diseases and infections. Breast milk also has iron which is crucial for the development of the baby.
- Iron-rich cereals: Babies can be fed solid food by 4-6 months. If a baby can sit without support and shows tongue thrust reflex, then he or she is ready for solids. Starting solids with the introduction of cereals or rice cereals is good, as they can be easily digested. It can also be diluted with the breast milk or formula. As these cereals are rich in iron, they are good for the development of the baby. A diet deficient in iron leads to delayed talking and walking of a child.
- Fruit and vegetable: A good time to introduce vegetables and fruits is when the baby is 6-7 months. These foods are loaded with minerals and vitamins which provide different textures and tastes to the baby. Carrots mashed and strained, along with beans, apples, bananas, peaches and peas and pears can be given to the baby. These can be boiled or pureed or mashed for the baby for easy consumption.
- Pureed Food: These foods are generally the meats which can be given from 8-9 months. Meats like lamb, chicken and liver contain iron. The iron of the meats is easily absorbed, as compared to the iron in plants. For the maximum absorption of the iron in the meat, it should be served with vitamin C, some fruits, cantaloupe or broccoli. It is believed that vitamin C boosts the absorption of iron.
Though there are a number of environmental and genetic factors which affect the development of a child, food is one of the most important factors. Thus it should be kept in mind that good food leads to a happy, healthy and a well-developing baby. Start from the beginning and focus on the right portions to ensure the health of your baby.
4
people found this helpful
Which baby doesn't spit up their food! This is usually not a reason to worry but if this spitting up is chronic and accompanied by other symptoms it is known as Gastro-oesophageal reflux disease or GERD. Severe GERD can cause weight loss and breathing problems and thus should not be ignored. Reflux occurs when food is pushed out of the stomach and back up the oesophagus. This is usually because the digestive system in babies is not yet fully developed.
Vomiting often during the day is one of the most common symptoms of GERD. Other symptoms include:
- A persistent cough
- Choking or gagging while eating
- Refusing to eat
- Crying while feeding
- Heartburn
- Pain in the stomach
Most cases of Gastro-oesophageal reflux disease can be diagnosed by its symptoms and a look at the baby's medical history. In some cases, additional tests may be required. These are:
- Barium swallow
The child is given a chalky substance to drink. This highlights the esophagus, stomach and upper part of the small intestines in a special X-ray. It used to check if there are any blockages in the digestive system.
- pH probe
A long, thin tube with a probe at one end is put down the child's throat. This is kept in the esophagus for 24 hours. The probe measures the levels of acidity in the stomach. This test is usually done when the child complains of breathing problems along with reflux.
- Upper GI endoscopy
Here the doctor puts a thin flexible tube own the child's throat. At one end of the tube is a camera that allows the doctor to look into the esophagus, stomach and small intestine.
- Gastric emptying study
One of the causes of reflux is the slow emptying of the stomach. To check this, the doctor will mix a radioactive chemical with the baby's milk that allows a special camera to follow its path down the digestive system.
In most cases, Gastro-oesophageal reflux disease can be treated by making a few lifestyle changes. Some of these are:
- Raise the head of the baby's crib
- After feeding the baby, do not let him lie down but hold him upright for half an hour or so.
- Change his feeding schedule
- Ask your doctor if you can try giving him solid food. Else check if you can thicken his feed with cereal.
- Burp the baby after feeding
Most infants outgrow this condition within a year, so do not stress yourself and enjoy life with your baby.

303
people found this helpful
Endometriosis is a common gynecological disorder where the tissue lining the uterus grows outside the uterine cavity. Endometriosis is caused most commonly by menstrual blood flowing back into the fallopian tubes instead of leaving the body. This endometrial tissue may then leak into the abdomen through a surgical scar or cut in the uterine lining, leading to endometriosis. Here are five things you should know about this condition.
It is hard to diagnose
The first roadblock to diagnosing endometriosis is that though it is a very common condition, there is a lack of knowledge about it. The classic symptoms include heavy periods, painful bowel movements and urination, depression, fatigue and pain all over the body. The only way to correctly diagnose endometriosis is through a laparoscopy or keyhole surgery.
Endometriosis is not equal to infertility
One of the myths surrounding endometriosis is that it causes infertility. However, this is not true. When treated properly, endometriosis does not affect your fertility, and it is still safe for you to have children. At the same time, you should also know that being pregnant does not cure the condition.
It can reduce your sex drive
One of the symptoms of endometriosis is chronic pain all over the body. This coupled with fatigue and depression can reduce your sex drive drastically. Additionally, the act of intercourse itself also becomes painful for women suffering from endometriosis. This pain can be dealt with through pain relievers, or by experimenting with positions to find the one which is most comfortable for you.
Some women have a higher risk of endometriosis

The exact cause and triggers of endometriosis are still unknown. However, certain factors are said to raise the risk of endometriosis. These are:
1. Genetics: Endometriosis may be passed genetically from generation to generation.
2. Pelvic infections: Scarring of the uterine walls via infections or surgeries can give the menstrual blood that falls back to the fallopian tubes a way out of the uterine cavity, and hence lead to endometriosis.
3. Short Menstrual cycles: Women with menstrual cycles that are shorter than 27 days, or those who have periods that last longer than 7 days are more susceptible to endometriosis than others. However, myths that suggest delayed pregnancy as one of the causes of endometriosis are false.
There is no known cure
The treatment for endometriosis addresses it many symptoms as there is no known cure for the disease itself. Even a hysterectomy will not cure this disease unless it includes the removal of your ovaries as well. Over the counter pain medication may help deal with the muscle aches, while hormonal treatments that slow down the production of estrogen can help with the painful menses. Light exercises such as walking and swimming can also help deal with the discomfort of endometriosis.
Urinary infection is one widespread disorder that most of human beings face in the later stages of their lives. The infection is experienced mostly by half of the women and according to statistical data, it has been noted that about 40% of women and 12% of men get infected with urinary infection. Women who are sexually active have more possibilities to get this infection. It is an infection suffered by many people and, which is more vulnerable to children and women.
The symptoms that are identified for a person with urinary infection are frequent urination and burning sensation at the time of passing urine. In certain cases, women even experience leaking of urine while sleeping. It is advised not to take this condition casually as it can lead to further complications, and medications need to be taken to reduce the discomfort caused.
Main Causes of Urinary Infection
- The main reason why urinary infection is caused is due to a bacterium that moves from the urinary duct into the urinary bladder.
- The other main reasons for urinary tract infection are due to sexual intercourse, pregnancy and diabetes.
- There are chances to get the urinary infection if a person has sex with many partners
- In most women, urinary infection is caused due to hormonal imbalance after menopause
- Women should not hold back the urge for urinating frequently, as it can weaken the bladder and makes it prone to urinary infection.
Treatment for Urinary Infection
There are simple and helpful home remedies that can be used for the treatment of urinary infection, and these include
- It is very necessary to drink a lot of water, as it would help flush the bacteria from the bladder that causes the infection. It is advisable to drink at least 80 ounces of water on a daily basis.
- It is advisable to eat foods rich in Vitamin C as they are helpful in making the urine more acidic, and it inhibits further growth of the bacterium in the urinary tract.
- It is very important that spicy foods and bladder irritants like caffeine, carbonated drinks and artificial sweeteners be cut from the diet to reduce the irritation.
- It is very important to include healthy foods in your diet, and that is rich in high-fibre carbohydrates and helpful in the digestive health of your body.
- Herbal remedies can opt for treatment of urinary tract infection, and the leaves of bearberry are used for this purpose.
- Most importantly, it is very necessary to adopt healthier habits and quit smoking. Women should wear loose clothing and make use of personal hygiene products that are free from any fragrance.
3651
people found this helpful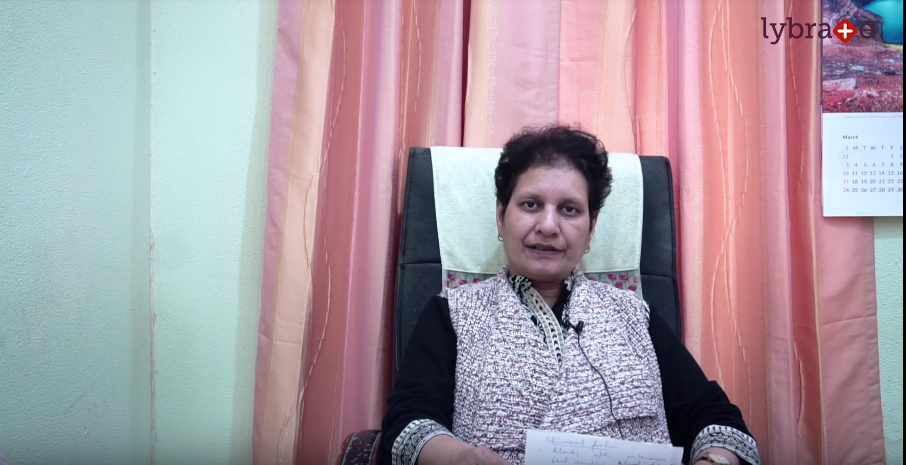 The uterine cervix is the lowest portion of a woman's uterus (womb), connecting the uterus with the vagina. Cervical cancer occurs when the cells of the cervix grow abnormally and invade other tissues and organs of the body. When it is invasive, this cancer affects the deeper tissues of the cervix and may have spread to other parts of the body (metastasis), most notably the lungs, liver, bladder, vagina, and rectum.
3291
people found this helpful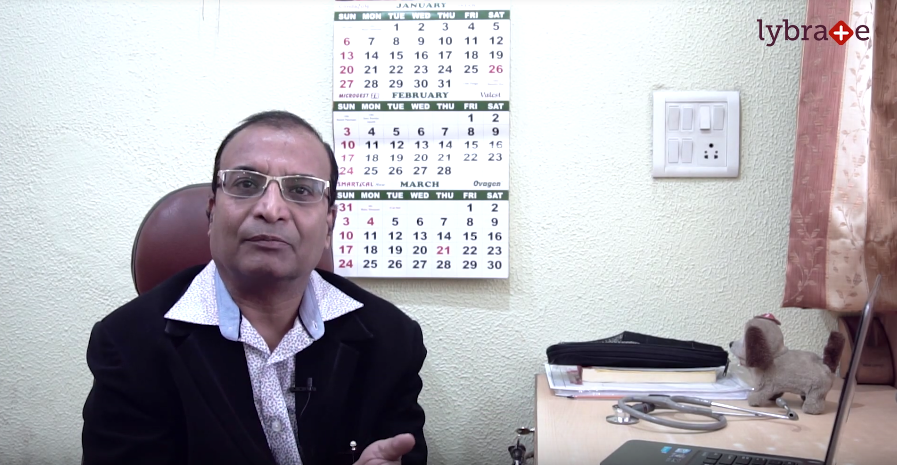 Parents need to do everything possible to ensure their kids are in good health and shielded from preventable diseases. Vaccination is an ideal approach for the same. Vaccination shields children from serious sickness and the complications of diseases that can be prevented by vaccination. This can include removal of an arm or leg, loss of motion of limbs, hearing loss, paralysis, brain damage and even death.
3444
people found this helpful
Hope you took the medicine after consulting a doctor. Never take it on your own. Yes you have to take the full dose. You will bleed when you stop the medicine.
1
person found this helpful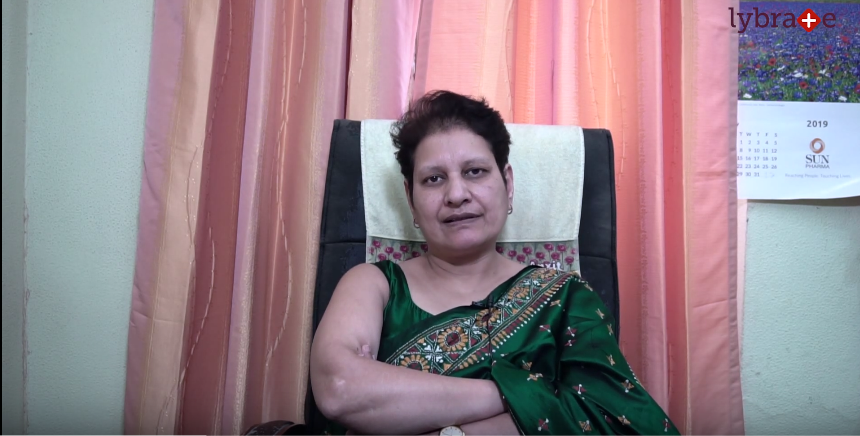 Recurrent miscarriage is a condition when there has been three or more successive pregnancy losses. It is different from infertility as, infertility is the inability to conceive. For many cases, the cause of a recurrent miscarriage has not always been found. A number of factors can cause recurrent miscarriages of which some are treatable.
3356
people found this helpful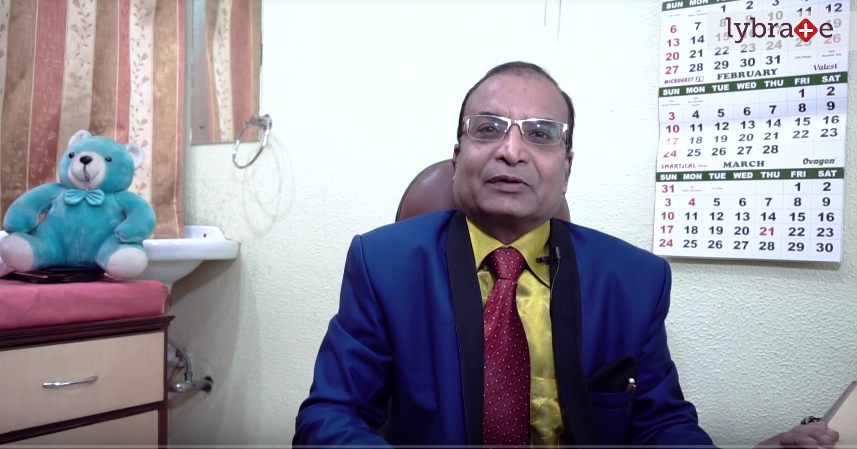 Parents are responsible not only for the birth of the child, but also for their well-being. For children, their parents are their first teachers, who inculcate in them the right manners, attitudes, and habits. Consequently, you too must be careful in deciding what habits and manners you pass down to your children.
3390
people found this helpful
View All Feed