Personal Statement
Our team includes experienced and caring professionals who share the belief that our care should be comprehensive and courteous - responding fully to your individual needs and preferences.
...more
Our team includes experienced and caring professionals who share the belief that our care should be comprehensive and courteous - responding fully to your individual needs and preferences.
More about Dr. Sunita Bajaj
Dr. Sunita Bajaj is a popular Radiologist in Vaishali, Ghaziabad. You can meet Dr. Sunita Bajaj personally at Ultrasound And Color Doppler Centre in Vaishali, Ghaziabad. Book an appointment online with Dr. Sunita Bajaj and consult privately on Lybrate.com.

Lybrate.com has an excellent community of Radiologists in India. You will find Radiologists with more than 28 years of experience on Lybrate.com. Find the best Radiologists online in Ghaziabad. View the profile of medical specialists and their reviews from other patients to make an informed decision.
Location
Book Clinic Appointment with Dr. Sunita Bajaj
#111, 1st Floor, Sector 4, Vaishali, Ghaziabad

,

Ghaziabad
Get Directions
Services
Submit Feedback
Submit a review for Dr. Sunita Bajaj
Your feedback matters!
Write a Review
Feed
Nothing posted by this doctor yet. Here are some posts by similar doctors.

MBBS Bachelor of Medicine and Bachelor of Surgery, MS - General Surgery
Breast Cancer can be detected at various stages. Some women might feel a difference in their breast area, with a lump or kind of a skin rash around the nipple or they could see that their nipple has become inverted, so then the treatment procedures would be different. The different stages of cancer and their respective treatment procedures are discussed below:
Stage I Breast Cancer - Treatment
In this case, breast cancers are at their nascent stage, either they have not spread to the lymph nodes or might have spread to only a small area. Treatment options are as follows:
Surgery: The main treatment for breast cancer in stage I is surgery. These types of cancers get treatment with either breast-conserving surgery or mastectomy. There are some cases when breast reconstruction can also be done along with the surgery to get rid of cancer.
Radiation therapy: When doctors feel the need to do a breast construction surgery, then radiation therapy is normally given after surgery. This helps in lowering the chance of cancer getting relapsed. Older women, aged close to 70 years, should go for breast reconstruction surgery without radiation therapy, provided the following conditions are true:

The lump was 2cm or less across and it has been completely removed.
None of the lymph nodes removed contained cancer.
The cancer is either ER or PR-positive and hormone therapy is conducted.

Chemotherapy and other drugs: Women who have either ER or PR-positive hormone receptor, doctors would recommend them to go for hormone therapy. The therapy is given for 5 years. In case the tumor is larger than 1cm across, adjuvant chemotherapy is recommended.
Stage II Breast Cancer-Treatment
This is the stage when cancer has spread to some nearby lymph nodes. The treatment methods followed are:
Surgery and radiation therapy: This second stage of cancer gets treated with breast-conserving surgery or mastectomy. The lymph nodes nearby get checked either with a sentinel lymph node biopsy or an axillary lymph node dissection. Women, on whom BCS have been conducted, get treated with radiation therapy after surgery.
Neoadjuvant and adjuvant systemic therapy: This is another method followed for treating stage II cancer. It is a good option for women with large tumors as they shrink the tumor before conducting surgery. Chemotherapy, HER2 targeted drugs and Hormone therapy all form part of treatment in this stage II.
Stage III Breast Cancer – Treatment
In stage III breast cancer, the size of a tumor is more than 5 cm, with cancer spreading on to the nearby lymph nodes. The treatment procedures followed are:
Neoadjuvant therapy: Generally the stage III cancers are treated with neoadjuvant chemotherapy. Radiation therapy is also given after surgery, followed by breast reconstruction surgery.
Starting off with surgery: Another treatment option for this stage is to get started off with surgery. The tumors are quite large and they even grow on to nearby tissues, which means women need to get a mastectomy. Women having large breasts can even go for Breast Reconstruction Surgery, in case cancer has not spread on to the nearby tissues.
In case you have a concern or query you can always consult an expert & get answers to your questions!
2823
people found this helpful
Bone cancer is a cancerous tumour in the bone, destroying the normal bone tissues. Tumours on bone tissues are not always cancerous or malignant, they are mostly benign. Primary bone cancer is when the malignant tumour begins to form in the tissues of the bones, but when these cancerous cells spread to other body parts like breasts, prostate or lungs, it is called metastatic cancer. Primary bone cancer is less common than metastatic cancer.
Bone cancer can be of three different types:
Osteosarcoma: In this case, the malignant tumour arises from the osteoid bone tissue. This occurs mainly in the upper arm and knee areas.

Chondrosarcoma: In this case the cancerous cells form in the cartilaginous tissues, causing a lot of pain. This occurs mostly in the pelvic area.

The Ewing sarcoma generally arises in the bone but it can also form in the soft tissues. Other kinds of soft tissues affecting cancerous cells are known as soft tissue sarcomas.
Causes-
There aren't many clear defined causes; however, several factors have been identified by researchers.
Osteosarcoma is seen to occur more frequently in people who have been through a high external radiation therapy dose.

In people who have frequently been treated with anticancer medications, children tend to be most affected.

Heredity may be an adding cause, although the percentage of hereditary transfer of cancer cells is very low.

People with hereditary bone defects or implants have a higher chance of acquiring bone cancer.
Symptoms-
The most common and saddening symptom of bone cancer is painful, although not all bone cancers cause pain. Unusual or persistent swelling or pain around a bone maybe a red flag for bone cancer. In case of a situation like this, immediate doctor's opinion is required.
Diagnosis-
Usually, diagnosis of a bone cancer can be made using X-rays; for example, a bone scan, a computed tomography scan, a magnetic imaging procedure—positron emission tomography, and an angiogram. Biopsy and blood tests are also helpful in bone cancer diagnosis.
Treatment-
The size, location and stage of cancer, age, and health of the person decide the kind of treatment that should be given to the patient. Various treatment options include chemotherapy, radiation therapy and cryosurgery.
Survival-
The combined survival rate of all sorts of bone cancers is 70%. This percentage may vary with the type of bone cancer and also its stage.
In case you have a concern or query you can always consult an expert & get answers to your questions!
3258
people found this helpful

MBBS Bachelor of Medicine and Bachelor of Surgery, MS - General Surgery
Breast Cancer is cancer that develops in the cells of the breasts. In the United States, breast cancer happens to be the second most common cancer diagnosed in women. General signs and symptoms of breast cancer include, a lump in the breast, noticeable change in breast shape, liquid oozing out from the nipple, there might be a newly inverted nipple or a red patch of skin. Before going into the treatment and most importantly see how can this be prevented from affecting women, we will look closely into the causes, which lead to breast cancer.

Prevention of breast cancer
Doctors do not guarantee that breast cancer can be prevented. Still, women can be cautious and through reviewing the risk factors, that lead to development of cancerous cells or increase the chances of them getting affected, can go a long way in minimizing the risk.
Some of the preventive measures are:
Keeping a good body weight is a must. Being overweight increases the risk of breast cancer.
Risk of breast cancer can be reduced through medicines like tamoxifen and raloxifene. Both these medicines block the effects of estrogen on breast tissue.
Aromase inhibitors, as medications, can be used to prevent the production of small amounts of estrogen, which are usually produced in women during post menopause period.
Group of patients, who have a very high risk of breast cancer, removal of breasts through surgery is an options which doctors consider to prevent this from happening.
Having healthy diet is a must. Taking more of fruits, vegetables, whole grains, legumes, nuts is desirable if you want to keep yourself away from this dreaded disease.
Complete, permanent, easy, safe, fast & cost effective kidney failure
Health cure at aarogya super speciality modern homoeopathic clinic (computerised), Dr. Arpit chopra (md homoeopathy, 102, krishna tower, opposite curewell hospital, janjirwala chouraha, newpalasia, indore, you may check cured patients reports & feedbacks on website- www. Homoeopathycure. Com, email - arpitchopra23@gmail. Com, 9713092737, 9713037737, 9907527914 (whats up no, 0731-2532737, 0731-3961737.
8
people found this helpful
The best exercises for spondylolisthesis treatment: Pelvic tilt: Lie on your back with the knees bent and the feet flat against the floor. Dead bug: This spondylolisthesis exercise is a more advanced version of the pelvic tilt.
Breast cancer begins when the cells that are present in the breast start to go out of control. These cells generally form a tumor which can be seen on mammogram or one can feel it as a lump. The tumor is threatening if the cells can grow into the tissues that surround it or spread to other areas of the body. Breast cancer happens mostly in ladies. Here are a few methods with which you can prevent breast cancer:
Keep your weight in check: Maintaining a healthy weight is important for everyone although, it is easy to tune it out since it is said so often. Being overweight can expand the danger of a wide range of cancers, including breast cancer, particularly after menopause.
Be physically active: Women who are physically active for almost or at least 30 minutes a day have a lower danger of breast cancer. Normal activity is additionally one of the ideal approaches to keep weight under control.
Eat Your Fruits and Vegetables and Avoid Too Much Alcohol: A balanced and healthy diet can bring down the danger of breast cancer. Attempt to eat a considerable measure of fruits and vegetables and keep liquor at moderate levels or lower. While moderate drinking can be useful for the heart in most grown-ups, even low levels of intake can build the danger of breast cancer. If you do not drink, don't feel you have to begin. In case you drink modestly, there is less risk.
Try not to Smoke: Smokers and non-smokers alike know how undesirable smoking is. It brings down a person's quality of life and expands the danger of heart and lung diseases, stroke, and no less than 15 types of cancer, including breast cancer. It additionally causes bad breath, awful teeth, and wrinkles.
Breastfeed, If Possible: Breast cancer is related to the hormone oestrogen. Many researchers believe the more our bodies are exposed to this hormone the greater the risk of the disease. Breast-feeding temporarily reduces a woman's oestrogen levels. It is also thought that breast-feeding causes the breast to go through certain physical changes that protect them against cancer-causing chemicals.
Eat less fat: There is much debate about the link between breast cancer and diet. But there is evidence that certain western lifestyle factors - particularly our high fat diet - appear to increase the risk of the disease. If you wish to discuss about any specific problem, you can consult a gynaecologist.
2451
people found this helpful
Breast cancer begins when cells in the breast start to get out of control. These cells are mostly in the form of a tumor that can be regularly seen on an x-ray or felt as a lump. The tumor is dangerous (malignant) if the cells attack the surrounding tissues or spread to far off zones in the body. Breast cancer happens mostly in women, yet men can get it, as well.

This is how breast cancer can spread:
Bosom cancer can spread through the lymph framework
The lymph framework includes lymph nodes, lymph vessels, and lymph liquid found all throughout the body
Lymph nodes are little, bean-shaped accumulations of immune system cells that are connected by lymph (or lymphatic) vessels. Lymph vessels resemble little veins, with the exception of that they transport a liquid called lymph (rather than blood) far from the breast
Lymph contains tissue liquid, waste items, and immune system cells. Breast cancer cells can enter lymph vessels and start to develop into lymph nodes
A large portion of the lymph vessels of the breast deplete into the:
Lymph nodes under the arm (axillary hubs)
Lymph nodes around the neck bone (supraclavicular and infraclavicular lymph hubs)
Lymph nodes inside the neck close to the breast bone (inner mammary lymph hubs)
Following are some of the causes of breast cancer:
Hormones play a part in creating breast cancer disease; however exactly how this happens is not completely known
Ordinary breast cells get to be distinctly carcinogenic in view of changes (transformations) in DNA
Yet, most DNA changes identified with breast cancer are gained in breast cells during a woman's life as opposed to having been acquired
Qualities that accelerate cell division are called oncogenes
Tumor silencer qualities are typical qualities that back off cell division, repair DNA oversights, or advise cells when to bite the dust
Certain acquired DNA transformations (changes) can drastically increase chances for building up specific growths and are in charge of a large number of tumors that keep running in few families
Some of the treatments of breast cancer include:
Health alterations: Body weight, physical action, and eating routine are all connected to breast tumor, so these may be territories where you can make a move.
Restorative alternatives for women at expanded hazard: For women who have certain hazard components for breast growth, for example, a family history; various restorative alternatives may counteract breast cancer.
Medications to lessen hazard: For women at expanded danger of breast cancer, medications, for example, tamoxifen and raloxifene, can reduce the hazard. However, these medications can have their own dangers and symptoms.
Preventive surgery: In case that you have a solid family history of breast cancer, you can talk with your specialist about hereditary testing. This test addresses changes in qualities that increase the danger of breast cancer; for example, the BRCA qualities. In case you have a hereditary change from a family with a transformation, however, have not been tried, you could consider surgery to bring down your danger of tumor.
In case you have a concern or query you can always consult an expert & get answers to your questions!
4570
people found this helpful
Dilation and curettage procedure which is commonly referred to as D&C is a minor surgical procedure where the cervix is dilated while a special instrument is used for scraping out the lining of the uterus. It is important to know what you can expect before, after and during the process so that you can stay ahead of unnecessary worries and help the process to be smooth and fruitful.
When do doctors recommend dilation and curettage process?
You may be required to undergo the dilation and curettage procedure for one of many reasons. It can be used for removal of tissues in the uterus during or after an abortion or miscarriage or to remove little pieces of placenta after delivery. This process aids in preventing infection as well as heavy bleeding. On the other hand, it can help in diagnosing and treating abnormal uterine bleeding including polyps, fibroids, hormonal imbalances and even uterine cancer. A sample of the tissues in the uterus is tested under a microscope to check if there is any abnormal cell present.
What can you expect during the dilation and curettage process?
The D&C procedure is a minor one and takes about 15 minutes even though you will have to spend about 4 to 5 hours in the healthcare facility. Before the procedure, your doctor would check complete history, and at this point, you should tell your doctor if you suspect that you are pregnant, you are sensitive to latex or any medicines or if you have a history of bleeding disorders. You will then be given anesthesia so that you don't feel any pain or discomfort during the procedure. Before this procedure, you will have to empty your bladder.
The D&C procedure comprises two main steps, dilation, and curettage.
Dilation involves opening of the lower part of the uterus or the cervix for allowing insertion of a slender rod. This is done to soften the cervix so that it opens and allows curettage to be performed. Curettage involves scraping of the lining and removal of the uterine contents with the help of a spoon-like instrument known as a curette. This may cause some amount of cramping, and a tissue sample would be taken out for examination in the laboratory.
After the completion of the procedure, you may experience slight bleeding and cramping. In some rare cases, adhesions or scar tissues may start forming inside the uterus, and this condition is termed as Asherman's syndrome which can cause changes in the menstrual cycle along with infertility. This problem, if arises, can be solved with the help of surgery and therefore, you should report any abnormality in your menstrual cycle to your doctor. Consult an expert & get answers to your questions!
2602
people found this helpful
You can use good quality lumbosacral belt but with neurological involvement, surgery is unavoidable. Consult spine surgeon.
1
person found this helpful
View All Feed
Near By Doctors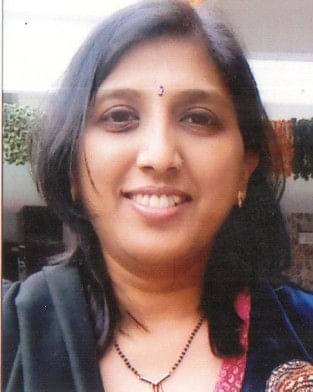 MBBS Bachelor of Medicine and Bachelor of Surgery, MD - Radiodiagnosis
Radiologist
Book Appointment