Videos (1)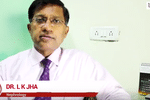 Here are some tips to keep you away from kidney diseases
read more
Personal Statement
I?m a caring, skilled professional, dedicated to simplifying what is often a very complicated and confusing area of health care.
...more
I?m a caring, skilled professional, dedicated to simplifying what is often a very complicated and confusing area of health care.
More about Dr. L.K. Jha
Dr. L.K. Jha is a reputed nephrologist based in Vaishali, Sector-1, Ghaziabad. He did his MBBS from Patna Medical College and Hospital and obtained his MD in Internal Medicine from the Postgraduate Institute of Medical Education and Research (PGIMER), Chandigarh and DM in nephrology from the Postgraduate Institute of Medical Education and Research (PGIMER), Chandigarh. He is a member of the Indian Medical Association and Indian Society of Nephrology. Dr L. K. Jha is an expert when it comes to Dialysis, Catheter Insertions, Haemodialysis, CAPD, Kidney Transplantations and Kidney Biopsies. He is an eminent voice in nephrology and has appeared on talk shows and has made TV appearances. His expertise of over 24 years makes him not only one of the senior most nephrologists in his field, but the most prominent authorities on his subjects. Patient experience is something he focuses on by giving them all the pre and post operational information. Dr. L.K. Jha is currently practising in Mediwell Nephro Clinic- 1 in Vaishali, Sector- 1 in Ghaziabad. He is at the the forefront of nephrology and his satisfied patients hold testimony to that.
Info
Education
DM in Nephrology - Postgraduate Institute of Medical Education and Research (PGIMER), Chandigarh - 2001
MD in Internal Medicine - Postgraduate Institute of Medical Education and Research (PGIMER), Chandigarh - 1997
MBBS - P.M.C.H - 1992
Languages spoken
English
Hindi
Professional Memberships
Member of Indian Medical Association
Member of Indian Society of Nephrology
Member of API
Location
Consult Online
Text Consult
Send multiple messages/attachments. Get first response within 6 hours.
7 days validity
•
₹4000 online
Consult Now
Services
Submit Feedback
Submit a review for Dr. L.K. Jha
Your feedback matters!
Write a Review
Patient Review Highlights
"Saved my life"
5 reviews
"knowledgeable"
30 reviews
"Professional"
2 reviews
"Very helpful"
21 reviews
"Caring"
3 reviews
"Helped me impr..."
4 reviews
"Sensible"
3 reviews
"Practical"
3 reviews
"Well-reasoned"
4 reviews
"Inspiring"
1 review
"Nurturing"
1 review
"Thorough"
1 review
Reviews
Brig V K Saxena
Jan 11, 2016
He was nephrologist to my wife late Rekha Saxena for over 8 years. She was on dialysis thrice a week and many other complications. He handled her extremely well with lot of care and passion. He is very approachable when needed even in odd hours. I wish him great success.
Dr Ashok Singh
Jan 15, 2016
Dr Jha is my classmate . He has implacable personal integrity and professional ethic. He is competent clinician and would approach him for any personal medical opinion. I wish him best of luck in the future.
Rajesh Kapoor
Jan 20, 2016
Dr. Jha is patience personified. Once you consult him there is no need for a second opinion.
Parag Gautam
Apr 26, 2017
Dr. L.K. Jha provides answers that are knowledgeable. V great
Neil
Mar 22, 2017
Dr. L.K. Jha provides answers that are knowledgeable. good
Verified
Aug 28, 2017
Very experience & helpful
Feed
Shared 1 year ago • Featured Tip
A diseased kidney is one that has lost its ability to carry out the filtration process in a proper manner. This process of filtration usually sends the waste and toxins out of the body in a routine manner. In such cases, a kidney disease manifests which requires a number of treatment measures. Dialysis is something that enters the treatment plan at a later stage as chronic early stage kidney disease can remain in the patient's body for many years. When the kidney function comes down to 15%, then most doctors recommend the start of dialysis which is basically a process that removes the excess waste and fluid from the blood. This can be a process that will leave the patient fatigued and in a mental state that is not exactly stable and positive at all times. It is common to see dialysis patients battling depression due to the chronic nature of the treatment as well as the low chances of recovery.
So, let us find out how dialysis patients can cope with depression.
Professional Help: Depression is said to be like a common cold when it comes to mental diseases. The state of a person's body can very well affect the balance in his or her mind and lead to depression. Starting from pressing circumstances to hormonal changes as well as chronic ailments, depression can affect people due to a number of reasons. Dialysis patients who are undergoing depression must consult a professional specialist like a psychiatrist who will help the patient understand and cope with the situation with the use of therapy based counselling.
Medication: The patient can also be given medication that will prevent the build up of unnecessary stress by blocking the production of those hormones that result in a negative state of mind. This medication must be prescribed after speaking the patient's nephrologist about what kind of medication will suit the patient specifically.
Psychotherapy: Long term psychotherapy is also known as talk therapy that can help the psychiatrist or clinical psychologist in talking the patient through the problems. Besides giving the patient the scope and platform to air out the problems and reach solutions regarding normal day to day functioning despite the troubles, this kind of therapy also aims at equipping the patient with a better perspective and improved attitude.
While going through this kind of therapy and medication, it is important to keep a team of nephrologists and psychiatrists in the loop so that the patient may reach out at any time in order to avail help in the most trying situations. This will give a blanket of security to the patient as well. If you wish to discuss about any specific problem, you can consult a doctor and ask a free question.
1915
people found this helpful
Shared 2 years ago • Featured Tip
Chronic kidney disease or CKD is the decreased function of the function of the kidney for a minimum of three months or more. In this the end stage renal disease usually refers to the end of the kidney function where the kidneys work for less than 15% of what they are supposed to. The kidneys play a vital role in the human body and if they do not function properly then a person can die. The functioning of many organs depends on the kidneys. However, the main function of the kidneys is to remove the products and regulate blood and water, control blood pressure, promote healthy and strong bones, and produce hormones.
Here are 5 facts about kidney disease you should know about:
1. Causes of the kidney disease: There are two main common causes of the end-stage kidney disease. These are preventable causes. These are diabetes and high blood pressure, but then kidney disease can be caused by other inherited diseases such as infection, trauma or polycystic kidney disease.
2. Serious Stages: The kidney disease has five stages and stage 5 is known as the end stage renal disease; this is the point where patients usually need dialysis or kidney transplant to lead a sane life. The stages of kidney disease are:
Stage 1 – Slight kidney disease
Stage 2 – Mild decrease in kidney function
Stage 3 – Moderate decrease in kidney function
Stage 4 – Severe decrease in kidney function
Stage 5 – End stage renal disease
3. Detection of the disease: Kidney disease is usually difficult to detect because of the presence of very few symptoms. Age, gender along with the blood test is one way to determine information regarding kidney function. The people who are at a risk of getting kidney disease are:
Over the age of 55 years
People who suffer from hypertension and diabetes
Ethnic groups such as Asians, Africans, Americans, Pacific Islanders and Hispanics
4. Signs and Symptoms: CKD is usually considered to be a silent disease and many people don't know that they are suffering from the disease. The signs and symptoms of the disease are:
5. Renal Replacement Treatment: This is the treatment for the end stage of the kidney disease. Dialysis involves the replacement of some part of the lost function of the kidneys and is usually continued throughout life. There are 2 types of dialysis:
Hemodialysis: This cleans the blood via an artificial kidney which is hooked to the machine
Peritoneal Dialysis: This removes the excess water and waste products and cleans the blood of the body by using the peritoneal cavity as a filter.
If you wish to discuss about any specific problem, you can consult the doctor and ask a free question.
1842
people found this helpful
Shared 2 years ago • Featured Tip
2
people found this helpful
Shared 2 years ago • Featured Tip
1
person found this helpful
Shared 2 years ago • Featured Tip
1
person found this helpful
Shared 2 years ago • Featured Tip
Renal hypertension is a disorder, which is characterized by a rise in the blood pressure that results from kidney disease. The blood flow to the kidney is impaired due to the narrowing of the arteries and this leads to renovascular hypertension.
Symptoms
The various symptoms of renal hypertension are:
You may experience symptoms of high blood pressure.
Your kidneys may not function properly due to the impaired supply of blood
It may lead to presence of blood in your urine
You may be affected by pulmonary edema that results in accumulation of fluid in the lungs
It may result in severe headaches and confusion
You may experience blurred vision
You may have nosebleeds
The impaired kidney function may also lead to chronic kidney damage.
Causes
The various causes of renal hypertension are:
Accumulation of cholesterol in the body may lead to blockage of the artery due to plaque buildup
Smoking may increase your chances of getting affected by narrow arteries
The narrowing of the arteries causes a reduction in the blood supply to the kidneys. This results in the kidneys to release various hormones that instruct the body to hold on to water and sodium. This causes the fluid to accumulate in the blood vessels, thus resulting in high blood pressure.
The various risk factors renal hypertension are:
Excessive alcohol consumption
Substance abuse
High blood pressure
Aging
Treatment
Medications used to treat high blood pressure are used to treat renal hypertension. It is important that you get your blood pressure levels checked on a regular basis. You need to make certain lifestyle changes such as:
Exercise on a regular basis to keep your heart and body healthy
Limit consumption of alcohol and reduce smoking
Eat well balanced meals to keep obesity at bay
Keep your mind free of stress
Restrict consumption of salt
Maintain optimal weight levels
3470
people found this helpful
Shared 2 years ago • Featured Tip
A pancreatic transplantation or pancreas transplantation refers to the surgical procedure, which involves replacing a dysfunctional pancreas with a healthy one. The donor of the pancreas is usually a deceased person. Pancreas is an important organ of the body as it produces several important hormones, which play significant roles regulating in our body cycles. Pancreas transplantation is usually performed for the treatment of type 1 diabetes which is linked to the inability of the pancreas to produce the insulin hormone.
A pancreas transplant is considered as one of the potential cures for type 1 diabetes. However it is not considered to be a standard treatment due to complications, such as:
Rejection of graft by the recipient body or similar complications
The medications which are given to prevent the rejection can have serious side effects too
Certain complications like blood clots or infections can occur following the procedure
Failure to control the blood sugar levels and rejection of the graft or complete pancreatic failure are Common complications that occur after a pancreas transplant.
These are the primary reasons why pancreas transplant is often considered to be one of the last measures of treating diabetes. Nevertheless, there are certain conditions where a pancreas transplant is worth considering. Some of the conditions include diabetes which cannot be controlled with the usual treatment procedure, chronic poor blood sugar control, insulin reactions which turns chronic or a serious kidney disease.
Certain medications are also prescribed for anti rejection purposes. These medications need to be taken after the operation for the rest of your life to prevent rejection of the donor graft. These medications can have a few adverse side effects. Some of the side effects include hypertension, thinning of your bones, unwanted weight gain and a rise in your cholesterol levels. Swollen gums or acne are also observed in several cases.
Often a pancreas transplant is carried out along with a kidney transplant, especially if you have a serious kidney condition. It helps to provide a healthy kidney and a pancreas and also reduces a risk of kidney damage caused due to diabetes later in the future.
type diabetes
4613
people found this helpful
Shared 2 years ago • Featured Tip
3028
people found this helpful
Shared 2 years ago • Featured Tip
The 4 types of kidney stones and their common symptoms

Defined as hard and small mineral deposits that develop inside your kidney, kidney stones are made up of acid salts and minerals. The causes of this disease are not well-defined, although risk factors include drinking very little amounts of water and having a diet rich in sodium, protein and oxalate (chocolate and green leafy foods for example). However, knowing the type of kidney stone you suffer from can help ascertain the cause.

Here are the common types of kidney stones.

Struvite stones

This type of kidney stone is usually a response to certain kind of infection, such as a urinary tract infection for example. Characterised by rapid growth and a large size, struvite stones can develop without any warning signs.

Calcium stones

These are the most common type and are caused by a diet rich in oxalate. Risk factors for calcium stones include a diet consisting of plenty of nuts, chocolates and certain fruits and vegetables; metabolic disorders, high doses of vitamin d and intestinal bypass surgery, all of which can increase the amounts of calcium or oxalate in your urine, indicating the development of kidney stones.

Cystine stones

Those individuals with a hereditary disorder that causes their kidneys to produce certain amino acids (cystinuria to be precise) in excess are most likely to get cystine stones.

Uric acid stones

These are common in those whose diets are lacking in water or those who suffer from the excess fluid loss. People with a high protein diet and those who suffer from gout are also at risk. Genetic factors play a major role as well in increasing your risk of getting uric acid stones.

Apart from these, there are other rarer types of kidney stones that can also arise depending on a combination of an individual's lifestyle and genetic make-up.
However, to determine whether you're suffering from any of the aforementioned types of kidney stones, you must first know its common symptoms, which are:
excruciating pain in your sides, and back, especially below your ribs
feelings of pain in the groin and the lower parts of your abdomen
intense and fluctuating pain that comes and goes in waves
pain while urinating
urine that is red, brown or pink in colour
urine that's cloudy or has a foul odour
constant urge to urinate
increased frequency of urination
urinating in small amounts
chills and fever in case of an infection

'consult'.
Related Tip: 20-Year-Old Indians Experiencing Kidney Failure! 4 Killer Reasons.
4764
people found this helpful
View All Feed
Near By Doctors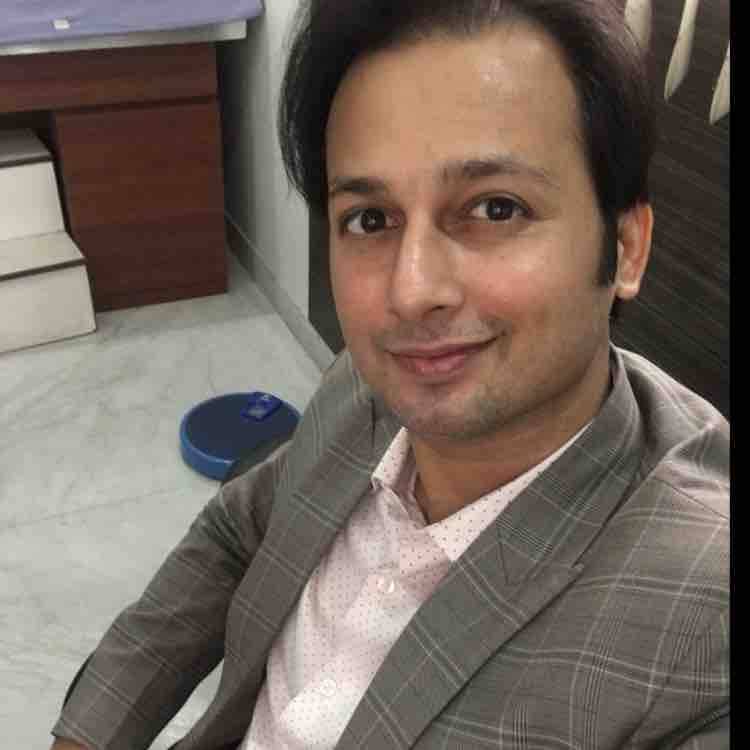 DNB (Nephrology), M.D ( Internal Medicine), MBBS
Nephrologist
Yashoda Super Speciality Hospital,
Book Appointment