Personal Statement
I'm a caring, skilled professional, dedicated to simplifying what is often a very complicated and confusing area of health care.
...more
I'm a caring, skilled professional, dedicated to simplifying what is often a very complicated and confusing area of health care.
More about Dr. Anuradha Tyagi
I want to improve women health and importance in our country
Info
Education
Mbbs - Rajiv Gandhi University - 2009
DGO - santosh college - 2011
DNB - sundaram hosp chennai - 2016
Location
Book Clinic Appointment with Dr. Anuradha Tyagi
Submit Feedback
Submit a review for Dr. Anuradha Tyagi
Your feedback matters!
Write a Review
Patient Review Highlights
"knowledgeable"
1 review
"Saved my life"
1 review
Feed
Nothing posted by this doctor yet. Here are some posts by similar doctors.
Shared 1 year ago • Featured Tip
Sago or sabudana is often considered as a super food which is full of energy and carbohydrates. Sago is basically extracted from the sago palm trees or more importantly from their stem in a starch form. In some regions, sago is also popularly known as tapioca pearls. It is one of the rich sources of starch and carbohydrates and is used as a culinary delicacy in many cuisines, especially in India. Let's have a glance at some of the health benefits of including sago as a part of our diet.
Aids in digestion: Pearl sago is best used as a baby food as it is easily digestible and can be great on your internal tissues. Even adults who suffer from the problem of digestion can safely include sago in the diet as it helps aid digestion and is also an anti-inflammatory agent.
Nutritional Supplement: Sago grains are pure sources of carbohydrates. There are minuscule (about 2mm in diameter) but they pack a powerhouse of carbohydrates and contain little protein, vitamin C, minerals. They also have traces of calcium which can be beneficial in bone rebuilding.
Herbal remedy: Sago is used in Ayurveda and also as a part of many home treatments in keeping the body cool. It is used along with rice to maintain the temperature of your body. It is also a staple diet in some continents and the herbal remedies using sago are widely popular in traditional spas across the world.
Sago Cuisines: Since they are extremely comfortable with your body, sago is used in a wide variety of cuisines and can be used best as a breakfast dish as an alternative to cereal. They are also used in pancakes and they are a good source of energy to make you perform your daily activities throughout the day.
Energy booster: Sago food is full of energy, and is often served as a dish to break the fast. If you have been recently treated for an ailment then you can look at having sago as a part of your diet. It has enough energy to combat the weakness and ailments your body has just undergone. Also, they can be safely had by any individual - irrespective of their age.
Always keep them in dry and airtight container. Moisture should be avoided at all cost to increase its longevity. The white pearls of sago become white when soaked in water and turn translucent when cooked or boiled. You can experiment a lot with sago based food and you can be sure to feel the difference. If you wish to discuss about any specific problem, you can consult an ayurveda.
8951
people found this helpful
Asked for female, 29 years old from Chennai
Hello, this may the first day of insertion and the discharge may have increase. Just continue the application for next 5 days and you should be benefitted.
Shared 1 year ago • Featured Tip
Pregnancy is an ideal time to start taking really good care of yourself, both physically and emotionally. If you follow the few simple guidelines below, you should give yourself the best chance of having a problem free pregnancy and a healthy baby.Healthy and fit baby is all what mother demands so here are the tips for a healthy pregnancy.
1. See your doctor or midwife as soon as possible: As soon as you find out you're pregnant, get in touch with your GP or a midwife to organise your antenatal care.
2. Eat well: Aim to eat a healthy, balanced diet whenever you can. Try to have, at least five portions of fruit and vegetables daily. Plenty of carbohydrates, such as roti and rice, as the basis of your meals. Choose wholegrain carbohydrates rather than white, so you get plenty of fibre. Daily servings of protein, such as fish, lean meat, eggs, nuts or pulses, and some milk and dairy foods. Two portions of fish a week, at least one of which should be oily.
3. Take a supplement: Pregnancy vitamin supplements aren't a substitute for a balanced diet. But they can help if you're worried you're not eating well, or you're too sick to eat much.
4. Be careful about food hygiene: There are some foods that are not safe to eat in pregnancy. This is because they can carry a health risk for your baby. It is always recommended to avoid foods such as raw papaya and raw pineapple during pregnancy as cause pregnancy or birth complications. It can even lead to miscarriage. Avoid eating outside food.
5. Exercise regularly: Good exercise choices for pregnancy include, brisk walking, swimming, antenatal classes, yoga, pilates, etc. One should do exercise which she is used to doing regularly when not pregnant and should avoid starting any new exercise during pregnancy without supervision.
6. Begin doing pelvic floor exercises: Your pelvic floor comprises a hammock of muscles at the base of your pelvis. These muscles support your bladder, vagina and back passage. They can feel weaker than usual in pregnancy because of the extra pressure upon them. Pregnancy hormones can also cause your pelvic floor to slacken slightly.
7. Cut out alcohol: Any alcohol you drink rapidly reaches your baby via your bloodstream and placenta.
There is no way to know for sure how much alcohol is safe during pregnancy. That's why many experts advise you to cut out alcohol completely while you're expecting.
8. Cut back on caffeine: Coffee, tea, cola and energy drinks are mild stimulants. There are concerns that too much caffeine may increase your risk of miscarriage. It's also thought possible that too much caffeine may contribute to your risk of having a low birth weight baby.
9. Stop smoking: Smoking during pregnancy can cause serious health problems, for you and your baby. These risks include an increased risk of, miscarriage, premature birth, low birth weight.
10. Get some rest: The fatigue you feel in the first few months is due to high levels of pregnancy hormones circulating in your body. Later on, it's your body's way of telling you to slow down.To wind down ready for bed, try relaxation techniques, which are safe in pregnancy, such as yoga, stretching, deep breathing, visualisation, massage.
What will happen if you don't follow these tips?
1. Insufficient Growth
2. Neurological Disorders
3. Low Birth Weight
5. Fetus and Infant Death
If you wish to discuss about any specific problem, you can consult a Gynaecologist.
2641
people found this helpful
Asked for female, 26 years old from Ahmedabad
For menses coming 3-4 day earlier is normal. Bot back pain you take mag phos 6x 3 times in a day for 3 day during menses. You will not get such pain.
1
person found this helpful
Shared 3 days ago • Featured Tip
6 dietary dos and don'ts for pregnancy

Pregnancy is an important time in a woman's life. During this period, you need to be most conscious of what to eat, do and how to change everyday habits. Following these dos and don'ts will ensure a smooth pregnancy experience for you.

Dos:

1. Take your prenatal vitamin

If you have not yet started taking a prenatal vitamin, now is the time to start. It's particularly critical to get enough folic acid while trying to conceive importantly during the first trimester. It greatly reduces your baby's risk of developing neural tube birth defects such as spina bifida.

2. If you smoke, quit

Smoking increases your risk of developing several problems including miscarriages, placental and preterm birth problems. It slows the fetal growth and increases the risk of stillbirth and infant death. It's never too late to quit or cut back smoking. Every cigarette you don't light gives your baby a much better chance of being healthy.

3. Do eat seafood

Seafood is loaded with vitamins and minerals. Consume a variety of seafood so you don't have a concentration of minerals from only one type of fish. But remember to not eat more than 12 ounces of fish per 7 days.

Don'ts:

1. Don't drink alcohol
Alcohol may immensely impact your baby's development. Women who drink alcohol while
pregnant
could easily deliver a baby with fetal alcohol syndrome (fas). Symptoms of fas are usually low birth weight, learning disabilities, behavioral problems, and lagging patterns in terms of growth and development milestones. Limiting or avoiding alcohol is a step that you need to take.
2. Don't eat raw meat at all
Raw and undercooked meat or eggs carries the risk of food-borne diseases as well as
food poisoning
incidence. Make sure all eggs and meat that you eat while you are pregnant are cooked well.
3. Don't drink lot of caffeine
Caffeine easily travels through the placenta and increases your baby's heart
beats
. Research shows that women can safely consume a cup or two of
coffee
every day, but avoid downing a
triple
shot strong latte while you have got a bun in the oven.
3
people found this helpful
Shared 3 years ago • Featured Tip

Associate Bachelor in A A & H S, Diploma in Naturopathy & Yogic Science (DNYS)
Acupressurist, Muzaffarpur
तुलसी के उपयोग -----

- दिल की बीमारी में यह अमृत है। यह खून में कोलेस्ट्रॉल को नियंत्रित करती है। दिल की बीमारी से ग्रस्त लोगों को तुलसी के रस का सेवन नियमित रूप से करना चाहिए।

--------------------------------------------------------------------------------

मच्छरों के काटने से होने वाली बीमारी - मच्छरों के काटने से होने वाली बीमारी, जैसे मलेरिया में तुलसी एक कारगर औषधि है। तुलसी और काली मिर्च का काढ़ा बनाकर पीने से मलेरिया जल्दी ठीक हो जाता है। जुकाम के कारण आने वाले बुखार में भी तुलसी के पत्तों के रस का सेवन करना चाहिए। इससे बुखार में आराम मिलता है। शरीर टूट रहा हो या जब लग रहा हो कि बुखार आने वाला है तो पुदीने का रस और तुलसी का रस बराबर मात्रा में मिलाकर थोड़ा गुड़ डालकर सेवन करें, आराम मिलेगा।

--------------------------------------------------------------------------------

- तुलसी व अदरक का रस बराबर मात्रा में मिलाकर लेने से खांसी में बहुत जल्दी आराम मिलता है।

--------------------------------------------------------------------------------

- तुलसी के रस में मुलहटी व थोड़ा-सा शहद मिलाकर लेने से खांसी की परेशानी दूर हो जाती है।

--------------------------------------------------------------------------------

- चार-पांच लौंग भूनकर तुलसी के पत्तों के रस में मिलाकर लेने से खांसी में तुरंत लाभ होता है।

--------------------------------------------------------------------------------

- किडनी की पथरी में तुलसी की पत्तियों को उबालकर बनाया गया काढ़ा शहद के साथ नियमित 6 माह सेवन करने से पथरी मूत्र मार्ग से बाहर निकल जाती है।

--------------------------------------------------------------------------------

- फ्लू रोग में तुलसी के पत्तों का काढ़ा, सेंधा नमक मिलाकर पीने से लाभ होता है।

--------------------------------------------------------------------------------

- तुलसी थकान मिटाने वाली एक औषधि है। बहुत थकान होने पर तुलसी की पत्तियों और मंजरी के सेवन से थकान दूर हो जाती है।

--------------------------------------------------------------------------------

- प्रतिदिन 4- 5 बार तुलसी की 6-8 पत्तियों को चबाने से कुछ ही दिनों में माइग्रेन की समस्या में आराम मिलने लगता है।

--------------------------------------------------------------------------------

- तुलसी के रस में थाइमोल तत्व पाया जाता है। इससे त्वचा के रोगों में लाभ होता है।

--------------------------------------------------------------------------------

- तुलसी के पत्तों को त्वचा पर रगड़ दिया जाए तो त्वचा पर किसी भी तरह के संक्रमण में आराम मिलता है।

--------------------------------------------------------------------------------

- तुलसी के पत्तों को तांबे के पानी से भरे बर्तन में डालें। कम से कम एक-सवा घंटे पत्तों को पानी में रखा रहने दें। यह पानी पीने से कई बीमारियां पास नहीं आतीं।

119
people found this helpful
Shared 1 year ago • Featured Tip

M.Ch - Paediatric Surgery, DNB (ENT), MS - ENT, MBBS
Cosmetic/Plastic Surgeon, Hyderabad
One of the effects of ageing is the double chin that is caused due to extra fluid or fat under the chin. It could also be due to increased weight, sagging skin, or merely genetic. Given that it produces an aged appearance, people with double chin are constantly trying to find ways to hide it. There are two main muscles in the neck area, and toning them helps to remove the double chin appearance. There are grooming tips like specific kinds of clothes, hairstyle, and makeup to conceal it. There are also some exercises which are believed to reduce the prominence of the double chin. However, these are temporary measures, and for a permanent solution, surgical correction is the only method of choice.
Some of the new methods to get rid of the double chin are listed below with some important additional details. Talk to your surgeon and understand what to expect before going ahead with the surgical correction.
Kybella: Approved by FDA, this is the new wonder drug to correct double chin. With no surgery involved, all it takes is about half an hour. The area is injected with a local anaesthetic and then Kybella. This contains deoxycholic acid, which is an enzyme that the body also produces naturally. This helps break down fat cells and so after a couple of weeks, the double chin gradually begins to literally melt away. Depending on the desired results, repeat injections might be required at monthly intervals. There could be mild swelling in the initial couple of days, which will subside shortly. The result would be a more defined chin line, producing a slimmer appearance.
CoolMini: This involves freezing the fat and massaging it to remove the double chin. This is a form of chin sculpting and is preferred in people with good skin tightness. Results will be evident in about 1 to 3 months.
Skin tightening using infrared light: A beam of infrared light is aimed at the double chin which causes tightening of the skin by stimulating the underlying collagen and elastin layers.
Chin liposuction: In people with excess fat deposition, chin liposuction where the excess fat is suctioned off is a good treatment option. This is a time-tested method and produces results more immediately than the above-mentioned procedures.
Subsequent to any of the above procedures, it is better to make some lifestyle changes so that the double chin does not return. Weight management and regular exercise can go a long way in preventing recurrence of the double chin. Speak to your doctor to draw up a weight management plan and an exercise regimen that can help in the same. If you wish to discuss about any specific problem, you can consult a Cosmetic/Plastic Surgeon.
3839
people found this helpful
Asked for female, 18 years old from Mumbai
It can be because of blind piles Take home cooked, fresh light food. Take a lot of green vegetables n fruit. It contains a lot of fiber which will help reduce tendency for constipation Maintain active life style Curd is good for u. Avoid fast foods, spicy n fried foods For details you can contact me.
1
person found this helpful
View All Feed
Near By Doctors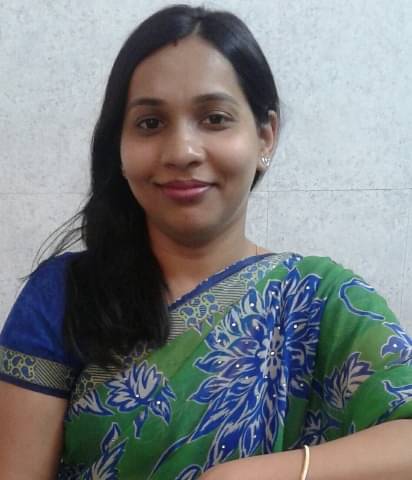 MS - Obstetrics and Gynaecology, MBBS
Gynaecologist
Complete Women Health Care,
Book Appointment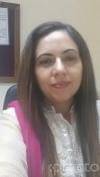 MBBS, DGO, Ceritification in Minimal Invasive Surgery
Gynaecologist
Book Appointment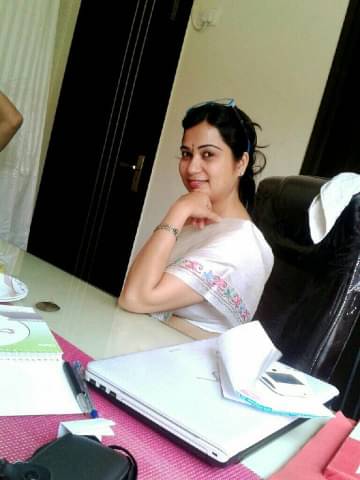 MBBS, DGO, FICOG, Master of Population Studies (MPS)
Gynaecologist
Krishna Family Hospital & Infertility Center09,
Book Appointment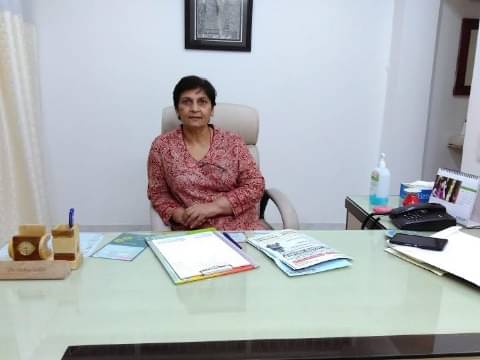 Royal College of Obstetricians and Gynaecologists (MRCOG), MS, MBBS
Gynaecologist
Book Appointment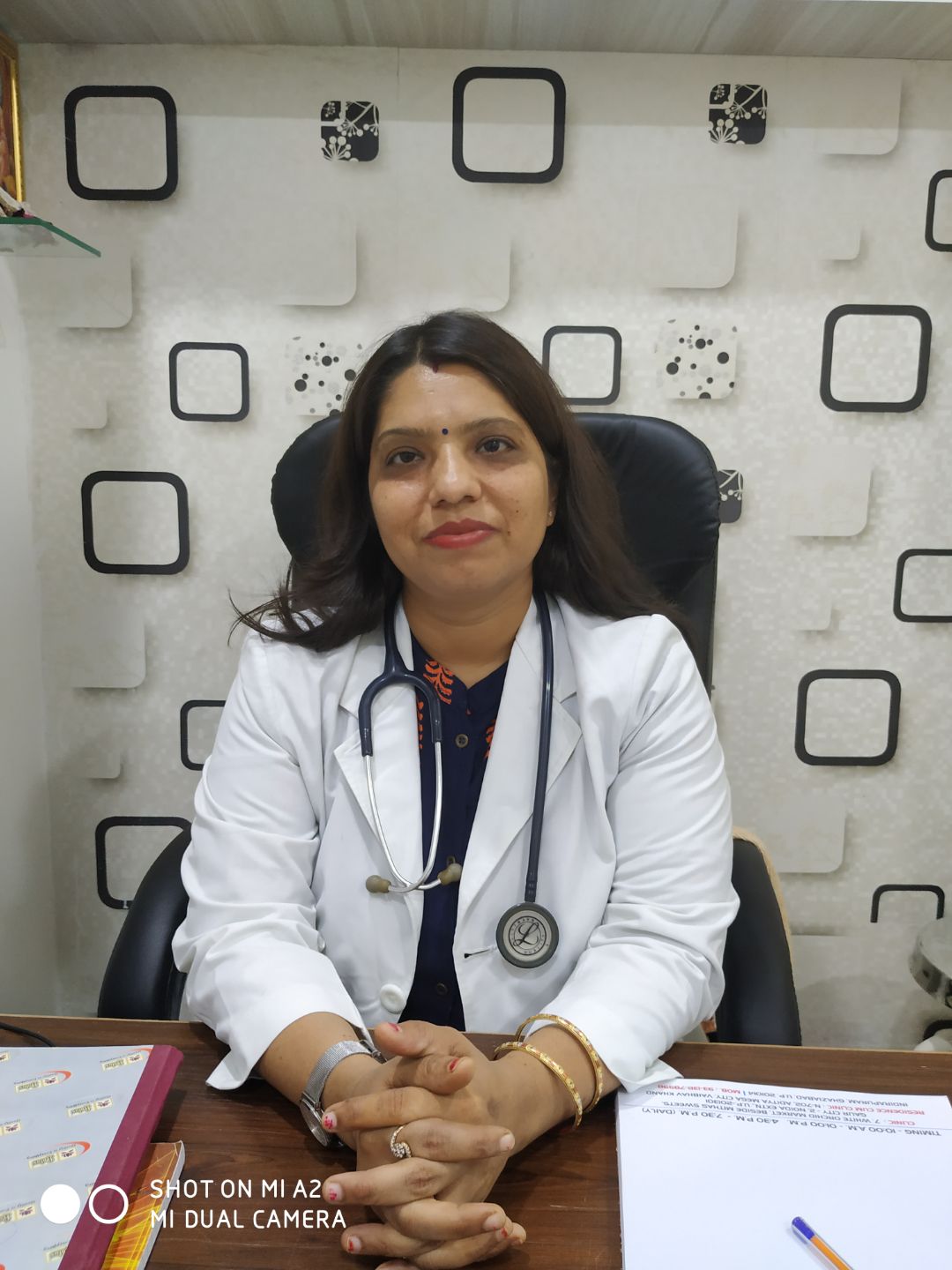 MBBS, DGO, DNB
Gynaecologist
Dr. Pooja's Obs & Gynae Clinic,
Book Appointment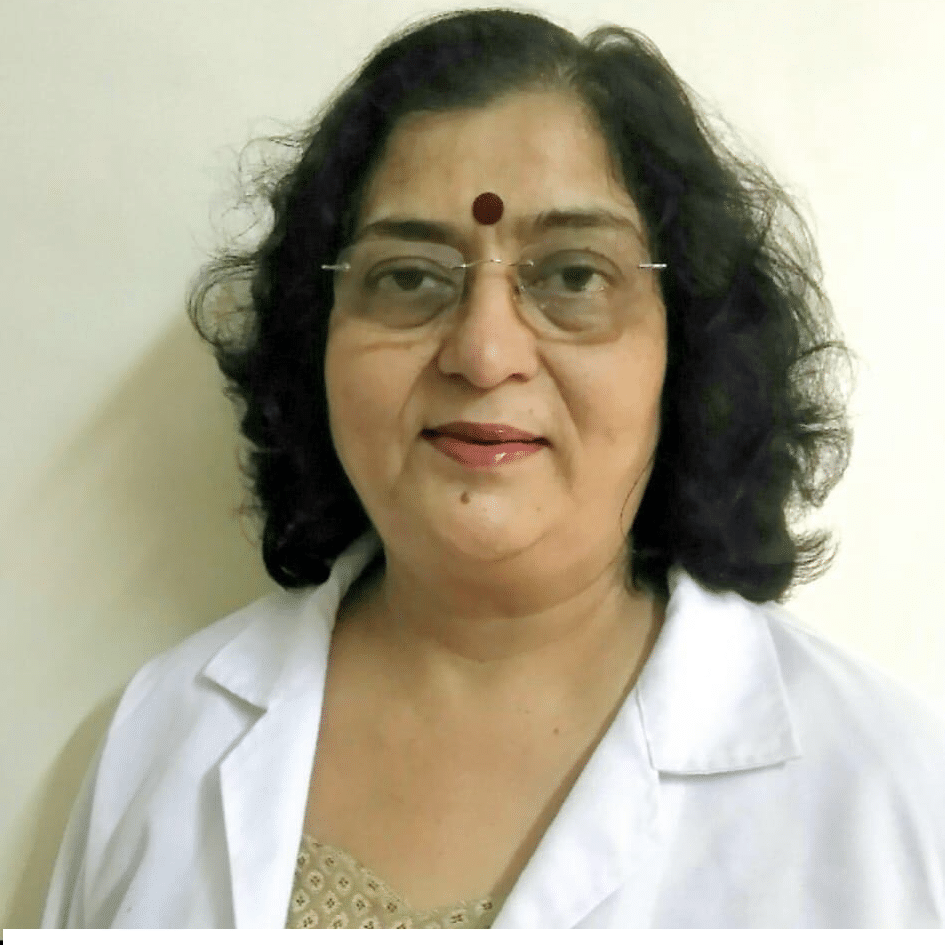 MBBS, MS - Obstetrics and Gynaecology
Gynaecologist
Dr. Shubha's Gynae & Obs Specialty Clinic,
Book Appointment