About
The best Ayurvedic clinic is within your reach Ayurvedic treatment is the root of Indian medical science. With the advent of technology, it becomes more popular among the people who are s...
...more
The best Ayurvedic clinic is within your reach Ayurvedic treatment is the root of Indian medical science. With the advent of technology, it becomes more popular among the people who are seeking for a painless treatment without any adverse effect. If you are looking for a reliable Ayurvedic treatment center, then none other than Shri Dhanwantari Piles-Fistula-Fissure Clinic will serve you the best. Dr. Naveen Chauhan (BAMS) is the most renowned face of the clinic. He has 11 years of experience in the convenient field and he is considered among the best Ayurvedic doctors of Ghaziabad. For consultation at the clinic, the doctor charges Rs 300. You can also take his advice through online consultation for which the charge is Rs 200 only. He is available from 10 am to 2 pm and from 4.30 pm to 8 pm during the weekdays. In Sunday, he is available only in the morning session. The Ayurvedic medical center of Shri Dhanwantari Piles-Fistula-Fissure Clinic offers permanent cure of many common diseases like fistula, piles, pinonidal, fissure etc. Patients who are suffering from any of the above mentioned diseases must take an appointment from Dr. Naveen Chauhan. This specific Ayurvedic clinic is situated in Ghaziabad. For particular address or to find out the location of the clinic, please visit the Lybrate.com. To get the appointment offline or online, visit the same web address only.
More about Shri Dhanwantari Piles-Fistula-Fissure Clinic
Shri Dhanwantari Piles-Fistula-Fissure Clinic is known for housing experienced Ayurvedas. Dr. Naveen Chauhan, a well-reputed Ayurveda, practices in Ghaziabad. Visit this medical health centre for Ayurvedas recommended by 90 patients.
Timings
Location
No.568, Harsaon Enclave, Opposite J - 64, Govindpuram, Hapur Road, Ghaziabad
Harsaon
Ghaziabad,
Uttar Pradesh
-
201002

Get Directions
Photos (4)



Doctor in Shri Dhanwantari Piles-Fistula-Fissure Clinic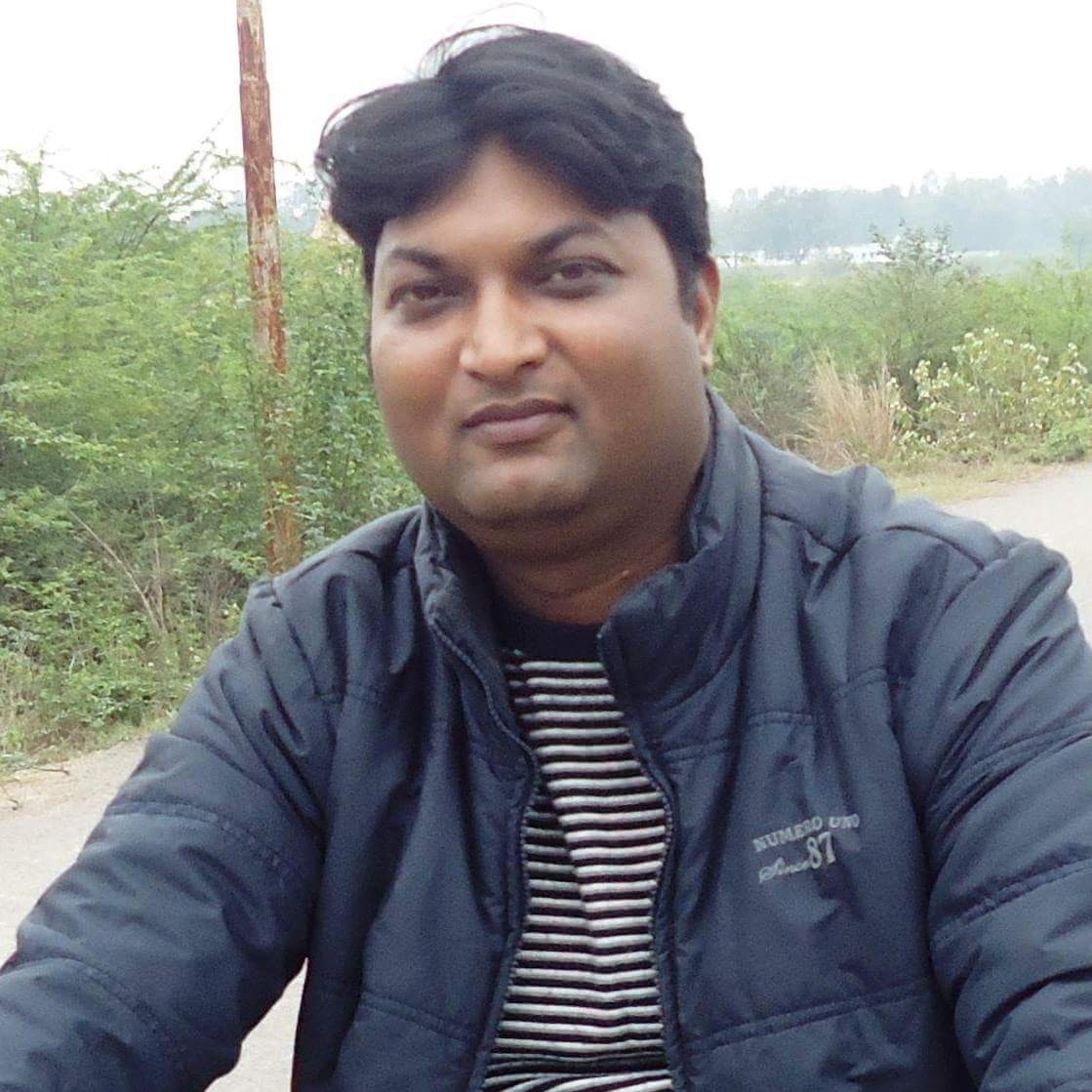 Bachelor of Ayurveda, Medicine and Surgery (BAMS), P.G.C.R.A.V. (Kshara Sutra)
Ayurveda
Book appointment and get ₹125 LybrateCash (Lybrate Wallet) after your visit
₹200 online
04:30 PM - 08:00 PM
10:00 AM - 02:00 PM
Health Packages
Services
Submit Feedback
Submit a review for Shri Dhanwantari Piles-Fistula-Fissure Clinic
Your feedback matters!
Write a Review
Patient Review Highlights
"Professional"
1 review
"Well-reasoned"
1 review
"knowledgeable"
2 reviews
"Sensible"
2 reviews
"Very helpful"
5 reviews
"Inspiring"
3 reviews
Reviews
Kashish Prajapati
May 15, 2018
I found the answers provided by the Dr. Naveen Chauhan to be inspiring. Thanks for helping me
Venkata Sreekanth
May 9, 2018
I found the answers provided by the Dr. Naveen Chauhan to be very helpful. Thank you
Anand Sharma
Feb 1, 2018
Good
Verified
Sep 21, 2018
Good
Feed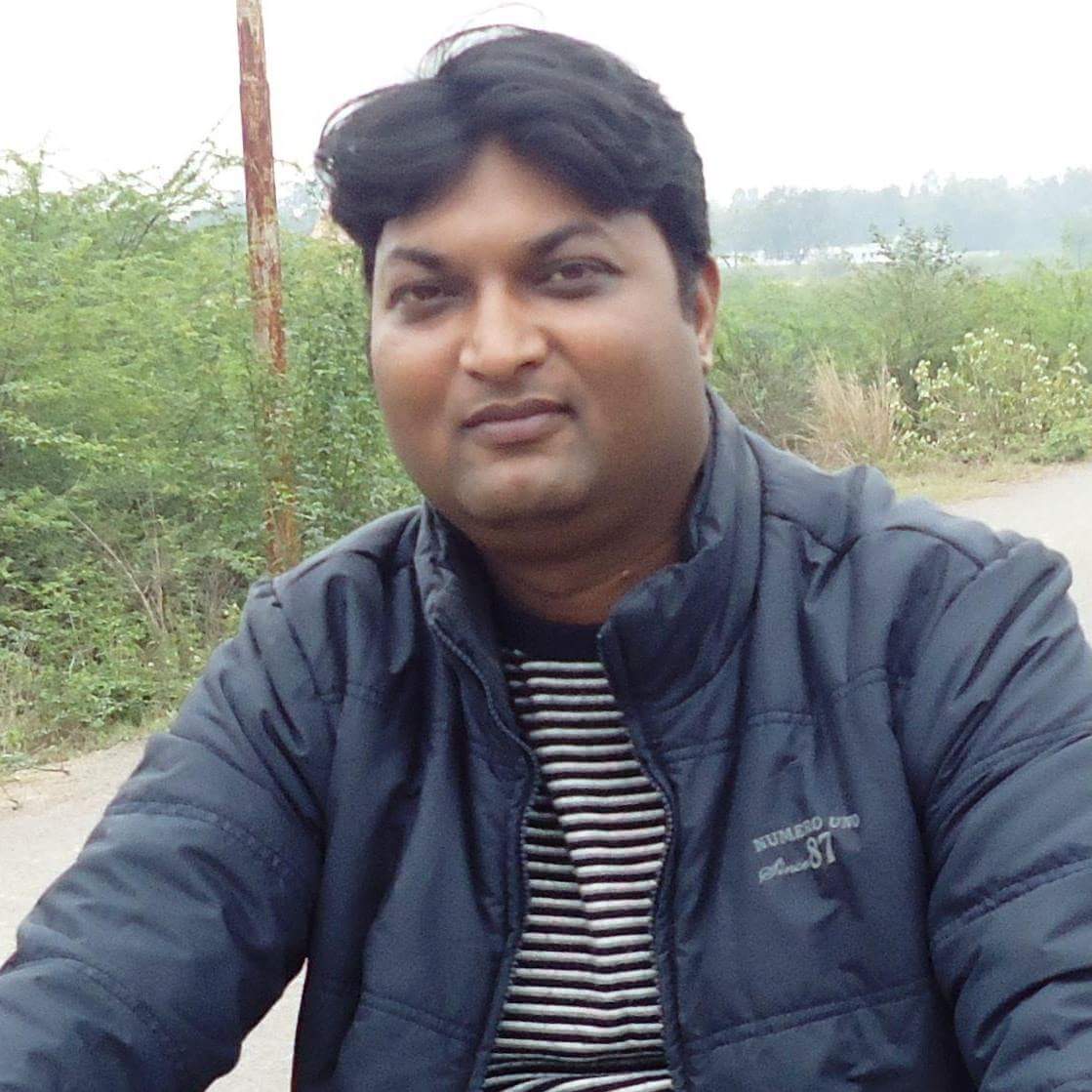 Bachelor of Ayurveda, Medicine and Surgery (BAMS), P.G.C.R.A.V. (Kshara Sutra)
Anal fissure or fissures refers to a painful condition wherein there is an anal tear or crack in the lining of the anal canal. At the time of fissure, a person might experience pain during and after a bowel movement, which might result in blood stained stool. The anal fissures are generally less than one centimetre across but anal being a highly sensitive part of the body, the pain that one has to bear due to this, is quite severe even if the cut is small.
There is a remedy in Ayurveda, through PF2-CURE, if followed in religious manner, can lead to the cure from this painful problem of fissures. Before going into the remedial part, let's discuss about the symptoms and causes behind fissures.
Symptoms of Fissures
As already mentioned in the earlier segment, a tear or crack in the lining of anal canal is known as fissure, which puts people under severe pain at the time and after bowel movements. Several other symptoms are mentioned below:
You might experience sharp, burning pain in or around your bottom, which can usually last for two hours after you have gone to the toilet.
There might be spasms in anus, a cramped feeling wherein you need to put pressure during bowel movement, ultimately leading to the tear or crack.
You might notice blood oozing out at the time of bowel movement. This happens due to tear caused by extreme pressure put on the anal.
Sentinel pile, which is a tag of skin, can develop at the edge of one's anus due to fissure.
Now we look ahead to the causes behind the occurrence of fissures.
Causes behind Fissures
Though there are numerous reasons due to which people have anal fissures but usually it is caused by a hard and very painful bowel movement. This leads to the damage of the surrounding skin. Some of the other reasons are:
If you have constipation, you would tend to out strain while doing bowel movement. This is one of the main reasons why fissures take place.
Taking too much protein in your diet and having less of foods containing fibres like oat, wholegrain breads, barley, vegetables like carrots, broccoli can create this problem.
Severe diarrhea can be another major reason behind fissures
Consuming painkillers for a longer, especially those containing opate.
Treatment through Ayurvedic Remedies
Turn to Ayurveda for a permanent solution for fissure treatment. Ayurvedic medicines are aimed at intensifying the healing process of the fissures. In Ayurveda, medicines are natural herbs. They improve blood circulation to the anal, ease healing, reduce pain, abate constipation, prevent infection from spreading, alleviate the anal spasm, and treat all the symptoms related to an anal fissure in entirety. This stems out the disease from its root and prevents its recurrence. Usually, this problem recurs after allopathic treatment. However, in Ayurveda therapy the chances of recurrence are nil. The ayurvedic approach helps in normalizing the varicose veins inflammation in ano-rectal region. Thus less friction takes place between stools and anal canal, thereby giving instant relief from tremendous pain and burning sensation of anal fissures.
Quick tips to keep your digestive system intact-
Have plenty of fibre intake
Regular exercise
Stay hydrated
Practice healthy bowel habits
3633
people found this helpful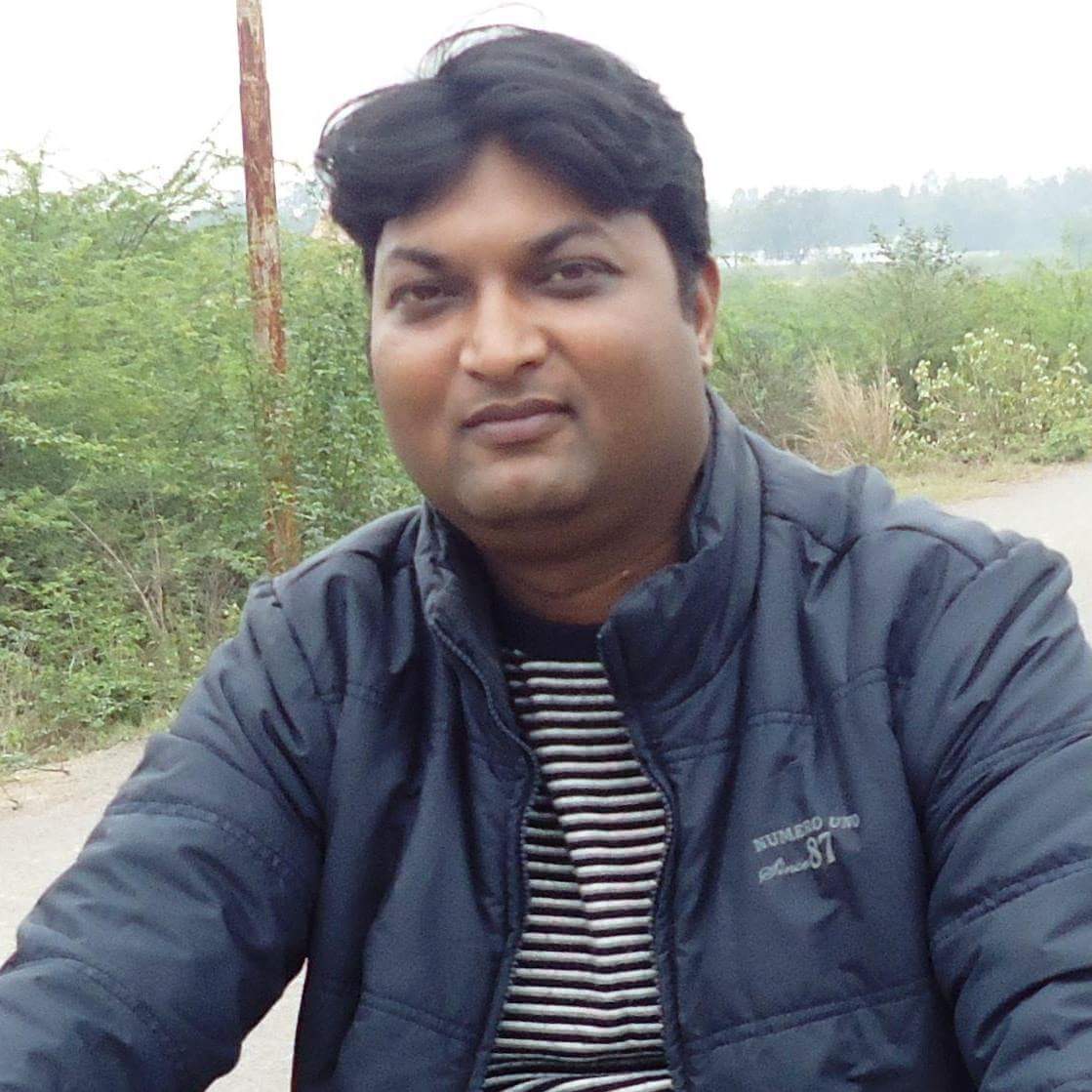 Bachelor of Ayurveda, Medicine and Surgery (BAMS), P.G.C.R.A.V. (Kshara Sutra)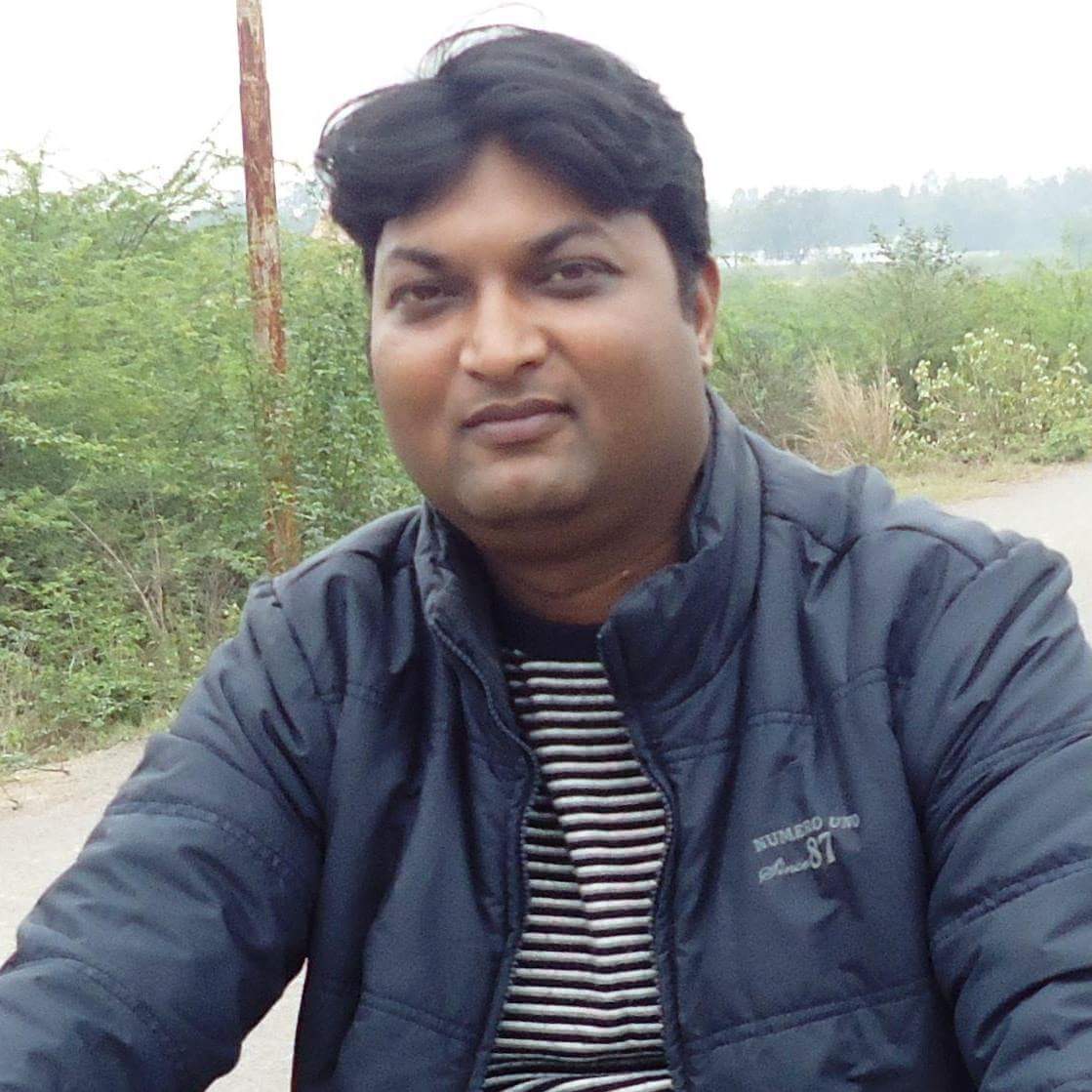 Bachelor of Ayurveda, Medicine and Surgery (BAMS), P.G.C.R.A.V. (Kshara Sutra)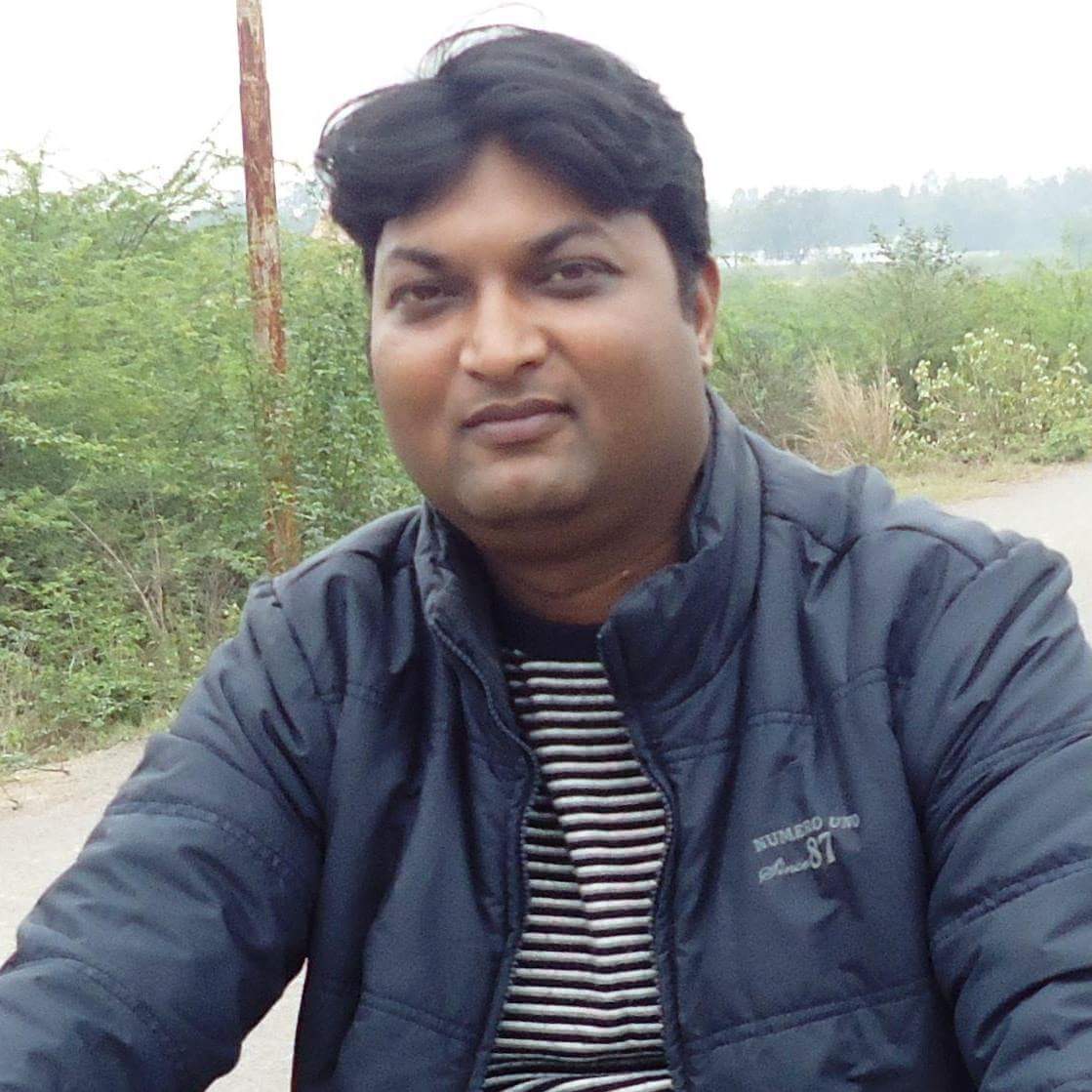 Bachelor of Ayurveda, Medicine and Surgery (BAMS), P.G.C.R.A.V. (Kshara Sutra)
Anal fissure, better known as fissures refer to tear or cracks in the lining of the anal canal. This results in extreme pain during and after bowel movements. At times, people might find blood in their stool due to this particular problem. As already mentioned the most common symptoms are pain, stool with blood in them, itchiness in the anal area and an uncomfortable situation while urinating, known as Dysuria.
The ayurvedic treatment through Panchakarma, especially Basti, which is a part of Panchakarma therapy involving elimination of toxins present in the lower colon through the usage of an Ayurvedic enema like milk, ghee.
Before going into the details about the part of Panchakarma treatment, Basti, let's discuss about Panchakarma ayurvedic therapy.
Panchakarma
Panchakarma is a process used to clean up body's toxic materials, left behind by disease and poor nutrition. Generally our bodies have innate abilities to efficiently process and remove waste materials but with repetitive dietary indiscretions, almost no or poor exercise patterns, lifestyle, the digestive enzymes, hormones and agnis which regulate the body's internal homeostasis become disorganized. This leads to the accumulation and spreading of toxins throughout the body, resulting in diseases. Digestive problem and constipation due to lack of food intake, containing fibres, while continuous consumption of high protein items invite the problem of constipation, thereby giving rise to fissures.
Panchamarma is a Sanskrit term that means "five actions" or "five treatments". Through these five types of treatments, according to the needs and requirements of individuals, it removes the excess doshas and help rectify the imbalances in them and also eliminate harmful substances out of the body through it's different organs like colon, sweat glands, lungs, bladder, urinary tract, stomach, intestines etc.

Remedies in Panchakarma for Fissures
Ayurvedic remedies are all very efficient and help in avoiding the need for surgery treatment in many of sufferers of Anal Fissure. These natural remedies can cure lot of ano-rectal issues and ensure normal bowel movements up to 90%.
These remedies are particular useful for those who are not willing for go for surgeries or other medical treatments.
The five treatments of Panchakarma are Vamana, Virechana, Basti, Nasya and Rakta Mokshana. Out of these methods, implementing the method of Basti helps in providing relief from the painful problem of Fissures.
Ayurvedic Basti involves the introduction of herbal substances like oil and decoction in a liquid form, into the rectum. Through the use of this therapy, the herbal substances help in cleaning up and curing the tear or crack in the lining of anal canal due to fissures, ensure that the rectal tunnel gets relaxed and thus reduce the painful sensation.
The enema, which is a method used to stimulate evacuation of stool, by injecting a liquid of medicated ayurvedic oil and ghee, helps in reducing pain, cramps within the region and swelling of the anal ring. This particular method of Panchakarma also ensures that the dryness of internal skin is reduced, thereby providing fast relief from the problem of fissures.
3281
people found this helpful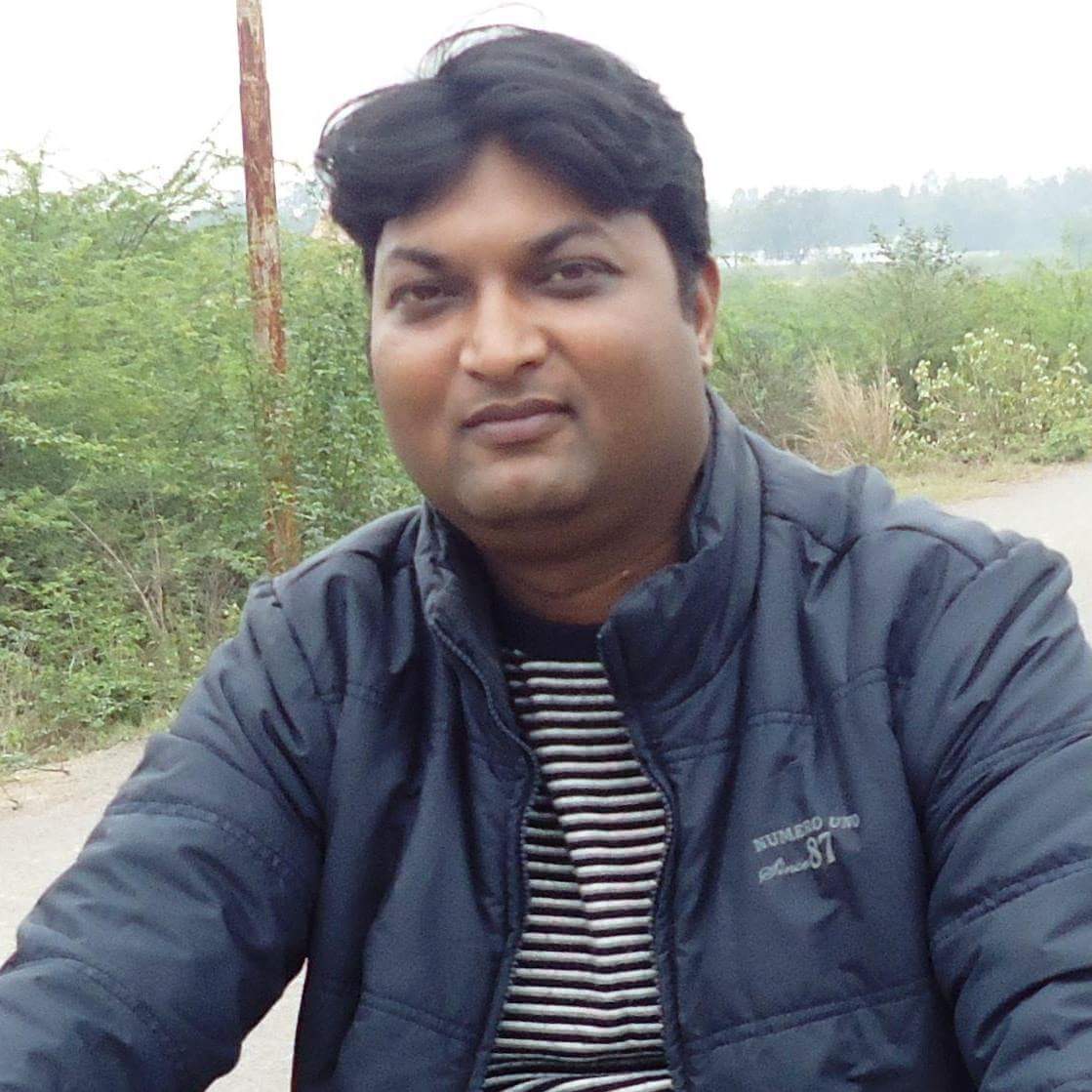 Bachelor of Ayurveda, Medicine and Surgery (BAMS), P.G.C.R.A.V. (Kshara Sutra)
Piles or haemorrhoids is a condition in which the rectal veins become varicosed, thus causing bleeding and swelling or protrusion of mass through anus. Hemorrhoids are clumps or cushions of tissue which get aggregated around the anal canal and are full of blood vessels, muscles and elastic fibres. Piles can be of various sizes and are found inside the anus or around the anal region. However, piles found inside the anal canal are way more common than the external ones and are known as Internal Piles/Hemorrhoids. In most cases, this condition can be treated by taking required medicines along with following a high-fibre diet. However, in some cases, the piles might be severe and need to be removed surgically.
The common symptoms of piles are blood discharge while eliminating faeces and abnormal enlargements around the anal region. Piles might also be characterised by excessive itching of the anal region and pain during defecating. In Ayurvedic terms, piles are called Arshas which translates to extremely painful conditions akin to the piercing of needles. This condition can be gotten rid of by availing of various Ayurvedic remedies.
Treatment
Treatment of piles using Ayurveda usually includes dietary and lifestyle changes; making most of the remedies easily implementable.
Listed below are some Ayurvedic remedies:
Herbs:
Herbs used for ayurvedic treatment of piles include Haritaki and jimikand. Diet: Permanent moderation of diet is needed for the treatment of piles.
Some dietary changes include:
Starchy foods such as yellow pumpkin and potato should be avoided and replaced with fibrous foods. Inclusion of mango and sesame seeds adds bulk to the diet and helps in preventing constipation. Natural food softeners such as 'jambul', 'amalaki', dried figs and papaya are also recommended. Vegetables having larger amounts of roughage, such as turnip, onions, radish, ginger and bitter gourd should be added to the diet.
Lifestyle Changes:
Some of the basic lifestyle changes include: Regular cleansing of the colon. Regular exercise is mandatory. A normal and healthy sex life should be followed. Aggravation of symptoms of piles is caused due to abnormal or excess sex. Avoiding sitting for long periods. Consume enough water in a day (about 2-3 liters).
Surgical treatments:
In third and fourth grade piles when medicines don't work, surgery is advisable and kshar sutra treatment is an Ayurvedic surgical procedure that can remove piles masses permanently. Kshar sutra treatment must be taken by qualified and experienced Ayurveda Doctor. Surgical treatment of piles is not necessary in all cases; only 3rd or 4th degree piles which are larger in sizes and bleed often require surgery. In case you have a concern or query you can always consult an expert & get answers to your questions!
3259
people found this helpful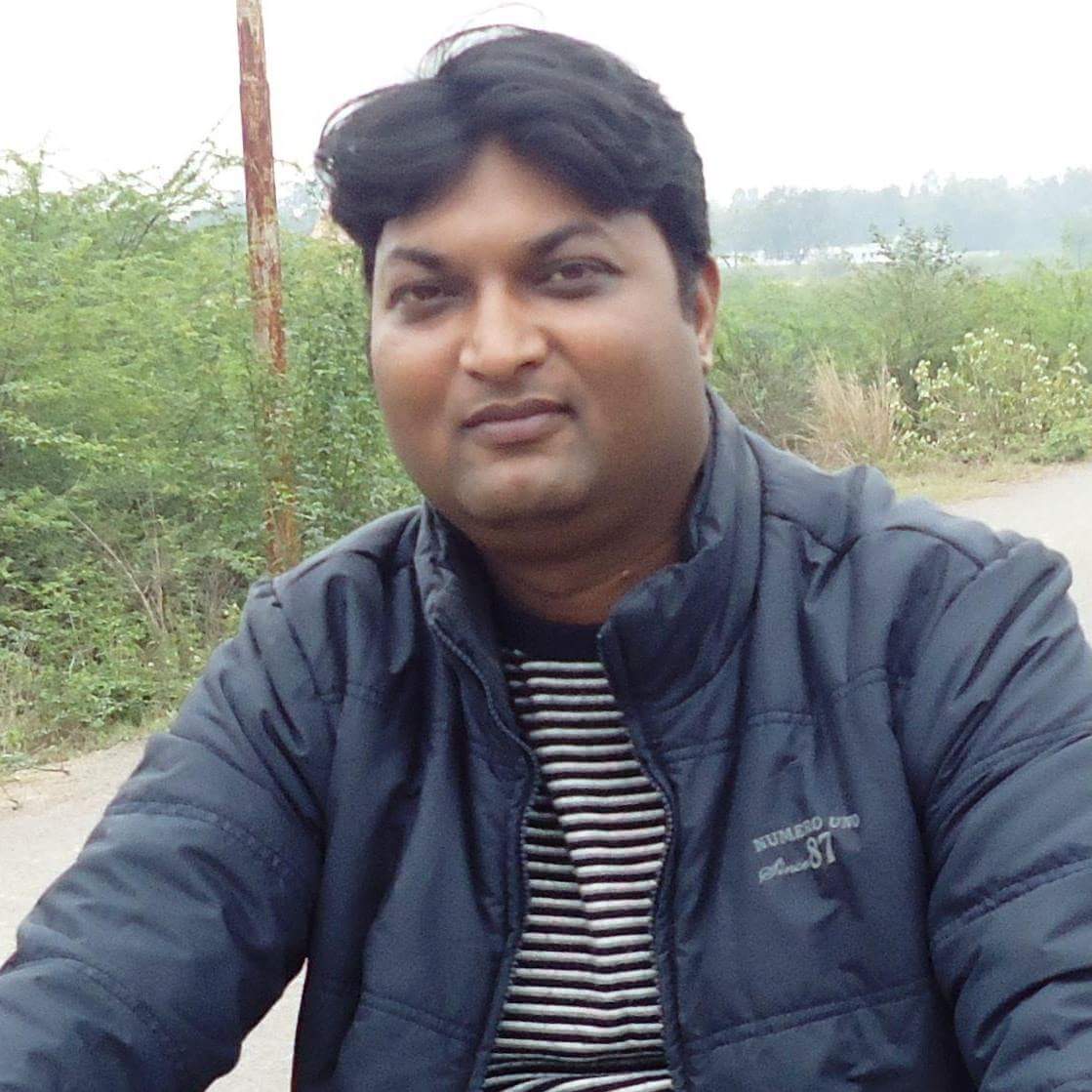 Bachelor of Ayurveda, Medicine and Surgery (BAMS), P.G.C.R.A.V. (Kshara Sutra)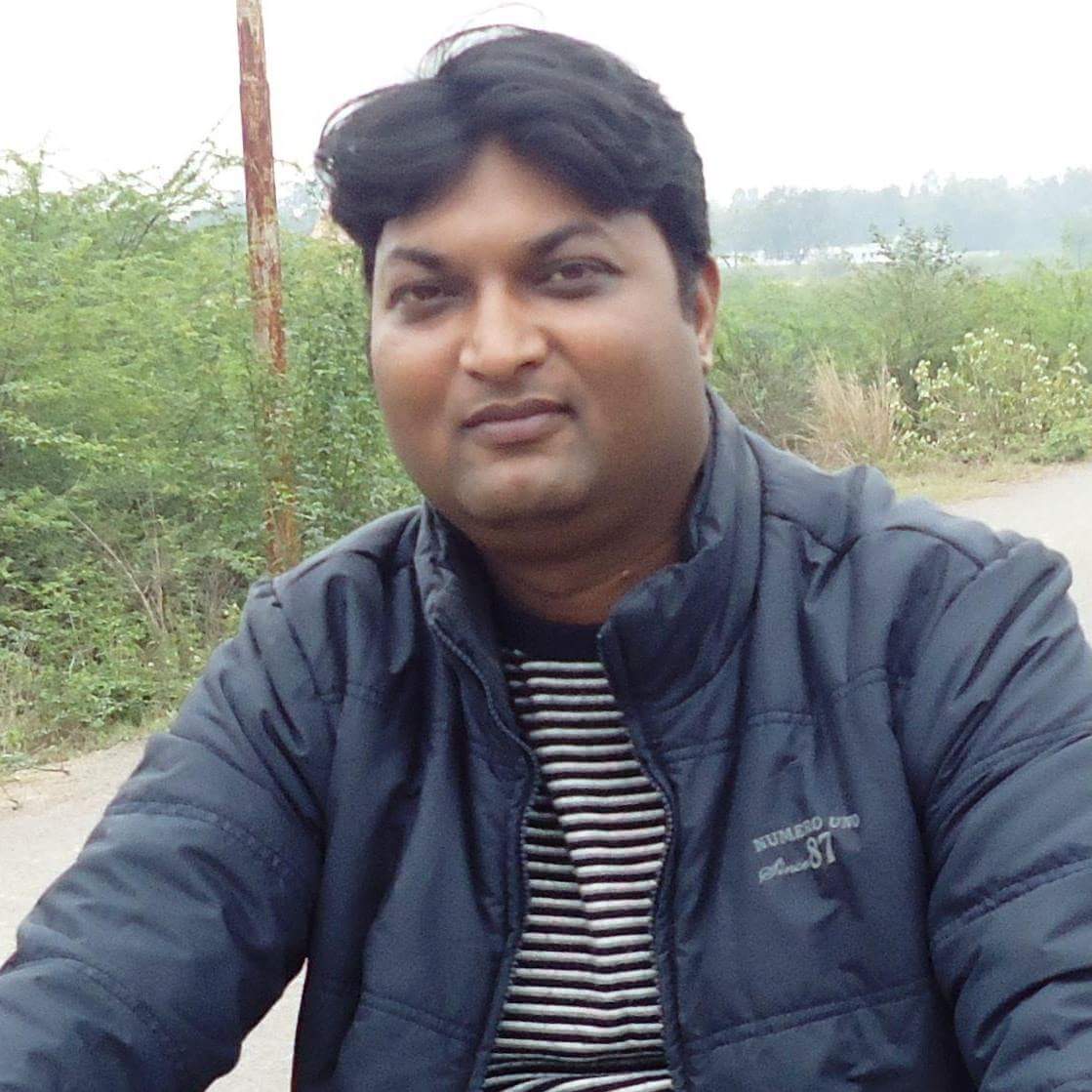 Bachelor of Ayurveda, Medicine and Surgery (BAMS), P.G.C.R.A.V. (Kshara Sutra)
There is no need of any surgery if there is no bleeding or pain. Just follow some dietary restrictions.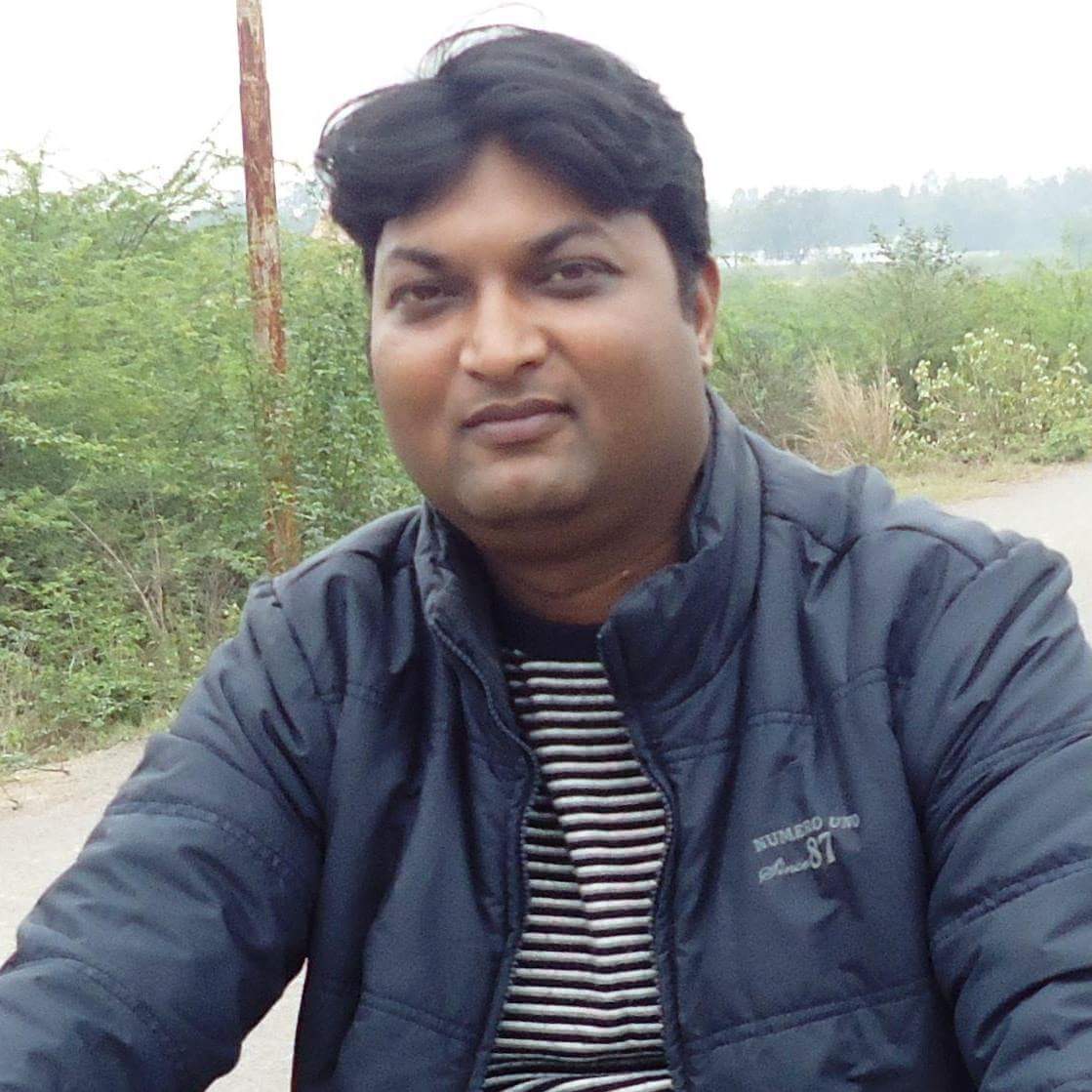 Bachelor of Ayurveda, Medicine and Surgery (BAMS), P.G.C.R.A.V. (Kshara Sutra)
Piles refer to the inflamed and swollen collections of tissue and vein in the anal area. The size of piles varies and they can either be external or internal. Internal piles are more common as compared to the external piles.
Panchakarma is an ayurvedic therapeutic treatment to clean one's body and mind. It includes five treatments to remove toxins from your body. It is a very effective and natural way to treat the problem of piles. Before going further, let's look at the causes which lead to piles.
Causes
One of the most common cause of Piles is the pressure one needs to put on a repeated basis while having a bowel movement. There are a couple of other causes as well which are discussed below:
Increased Intra-Abdominal Pressure: a person is at high risk of getting piles, when he needs to put extra pressure on the abdomen, which in turn increase pressure on veins inside the anus, while he is the process of bowel movement.
Improper Diet and Digestion: Problem of indigestion and constipation for a long period of time, increase the chance of getting affected by Piles. Hard stools generally tend to occur when you have food without any fiber content.
Symptoms Of Piles
There are a number of symptoms that can affect a person, who is suffering from the problem of Piles. Symptoms vary from person to person, depending on the severity of their problems. The symptoms of Piles are as follows:
Bleeding From The Anus: When you have constipation, you have hard stools, which makes you put extra pressure on the anus for the bowel movement. This can lead to bleeding.
Blood Stained Stools: If you are passing stools covered in blood, then it's another indication of Piles.
Pain During Bowel Movement: The ones who are affected by Piles, tend to feel a lot of pain during bowel movements.
Panchakarma Treatment
This ayurdevic method of treatment helps in purifying and detoxifying toxin substances from one's body. Panchkarma means "five therapies". These five therapeutic treatment which help in eliminating toxins are Vamana, Virechana, Basti, Shirodhara and Nasya. Out these, the first three methods aid in treating the problem of Piles.
Vamana: It is recommended for patients suffering from chronic indigestion, so it is an ideal treatment method for those having problem of piles. Patient is advised to drink decoction of liquorice or Acorus calamus root as per one's need, to the fullest extent and thus vomiting tendency is induced. Minimum 4 to 6 bouts of vomit indicates complete purification.
Virechana: Virechana helps to cure Digestive disorders and Constipation. So, it becomes a perfect treatment method for piles as it cleanses the gastrointestinal tract throroughly and gets rid off the Pitta toxins, accumulated in the liver, gall bladder and small intestine.
Basti: The term 'Basti' stands for a pouch or bag. It is known as the mother of all Panchakarma treatments. This cleans up accumulated toxins from the 3 doshas, Vata, Pitta, Kapha through the colon. Ghee and herbal decoction is given to clean up colon and increase muscle tone. This helps in treatment the problem of Constipation, Irritable Bowel Syndrome and Digestive disorders.
In case you have a concern or query you can always consult an expert & get answers to your questions!
3243
people found this helpful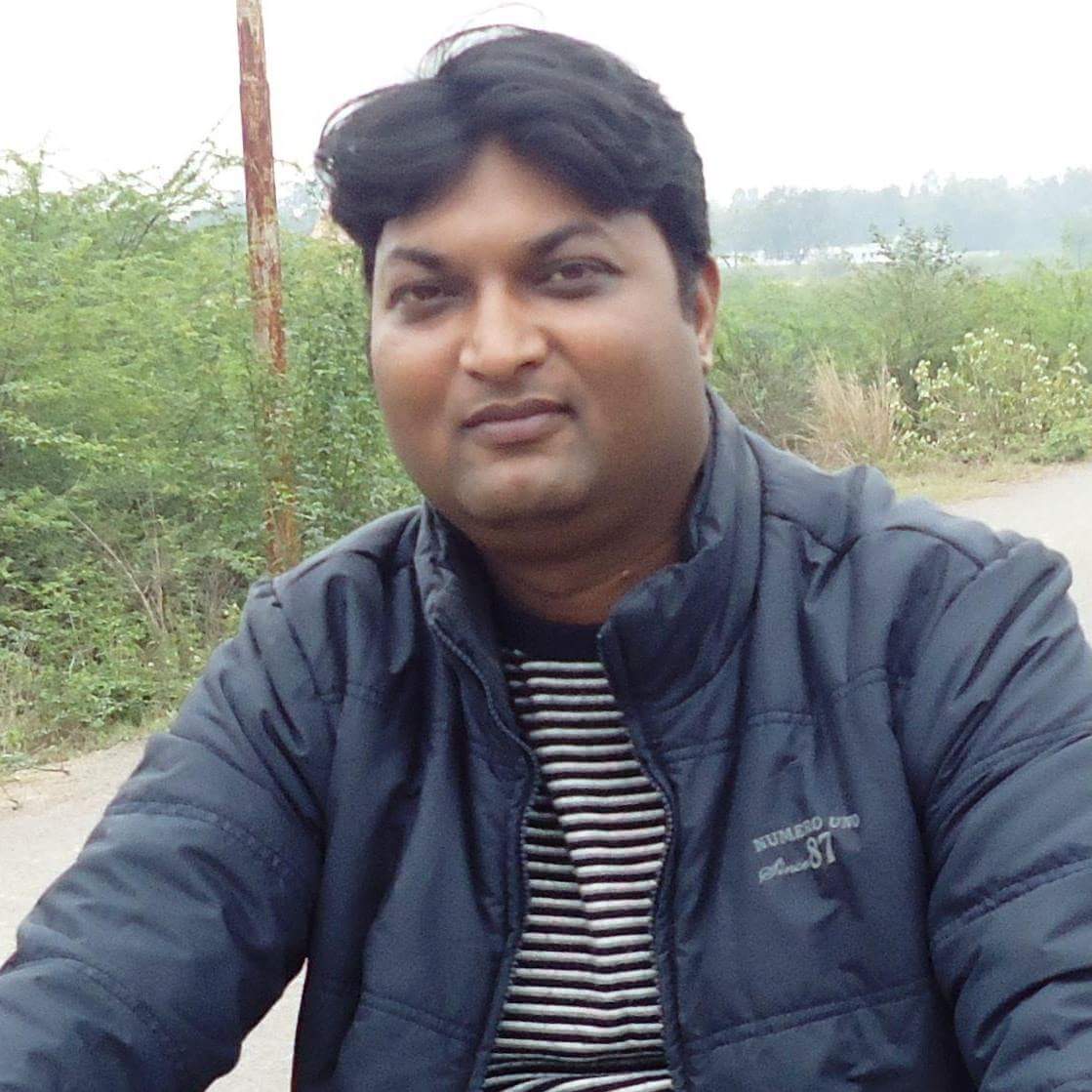 Bachelor of Ayurveda, Medicine and Surgery (BAMS), P.G.C.R.A.V. (Kshara Sutra)
Anal fistulas or fistula-in-ano generally cause discomfort due pus or watery discharges and sometimes pain. This is a condition where a nodular swelling appears in area surrounding the anal opening. Intermittent pus discharged is noticed from this nodular swelling. Instead of a nodular swelling; there might be simply an opening in this region. An anal abscess is one of the most common causes for this condition.
Here are ten things you should know about these anal fistulas:
It is curable through Ayurveda only: Till date many treatment options are tried to cure Anal Fistula which include Anal Fistula Surgery/ Glu technique/ cutting seton/ Colostomy/ Fistula plug/ VAAFT and many more. But all of these treatment methods have pretty high recurrence rate of about 20-25 %. However with Ksharsutra treatment for Anal Fistula; chances of recurrence are negligible. Other complications generally seen in surgery like bleeding, incontinence (inability to hold stool); are not seen with Ksharsutra Treatment. Clinical trials conducted by Indian Council for Medical Research (ICMR); at AIIMS New Delhi and PGI Chandigarh in 1992 have proved that Ksharsutra treatment is more convenient and more effective than Surgery in the patients of Anal Fistula.
There are symptoms you can look out for: Some of the symptoms that indicate anal fistulas include appearance of a nodular swelling in area surrounding Anal opening. Intermittent pus discharge is also observed from this swelling. Usually pain subsides and opening closes after the discharges; and patient feels relief. But after certain interval of time again pus accumulates; swelling re-appears with some amount of pain which is again relieved after the discharge. This cycle is repeated at varying interval in the patient of anal fistula.
Medication can only provide temporary relief: Anti biotics and painkiller might give temporary relief from the symptoms. But after some time there will be again pus formation and associated swelling & pain in area surrounding anal opening.
Anal fistulas can recur after surgical treatment: As discussed above all the treatment options tried by modern medicine (including most recent treatment VAAFT) have high incidence of recurrence (about 20-25%) Whereas there are negligible chances of recurrence after Ksharsutra Treatment for Anal Fistula. .
Anal fistulas treated by Graded Ksharsutra do not recur: Ayurvedic treatment for anal fistulas is known as Kshar sutra therapy. This involves the use of medicated thread being ligated in Fistula Tract. The medicines present in this thread act as a strong debriding agent and induces healing of Fistula tract. In few weekly sittings of Ksharsutra change; Fistula gets healed completely and it do not recur. Pt. maintains his normal routine life during treatment period.
Sitz bath can be beneficial: This involves sitting in a tub filled with warm water so that the affected site is submerged. An antiseptic and astringent agent like Triphala decoction may be added to the water if needed. A sitz bath soothes the skin and provides relief from pain. This also helps keep the area clean and thus reduces chances of infection.
Oily and spicy foods should be avoided: When dealing with anal fistulas, you should try and take a diet that keeps your stool soft and regular. Hence use of oily and spicy foods should be reduced. Eat plenty of fiber and drink lots of water. Alcohol should also be avoided.
Comparative Study:
Ksharsutra vs Surgery in Anal Fistula Patients-
Ksharsutra is done under Local Anesthesia. Hence complications of General Anesthesia are avoided. Surgical procedures are done under GA with all impending complications of General Anesthesia.
Ksharsutra being a parasurgical procedure hence no bleeding/ cutting of tissue is involved. Surgery involves cutting/ bleeding.
No hospitalization or bed rest is required in Ksharsutra Treatment. In Surgery hospitalization is must.
In Ksharsutra; patient can continue his normal daily routine Surgery may require bed rest.
Complications like incontinence (inability to hold stool) and recurrence are seen after surgery
Ksharsutra is a safe procedure and these complications are not seen.
Ksharsutra Treatment is more economical as compared to VAAFT surgery. VAAFT Surgery is comparatively too expensive.
3599
people found this helpful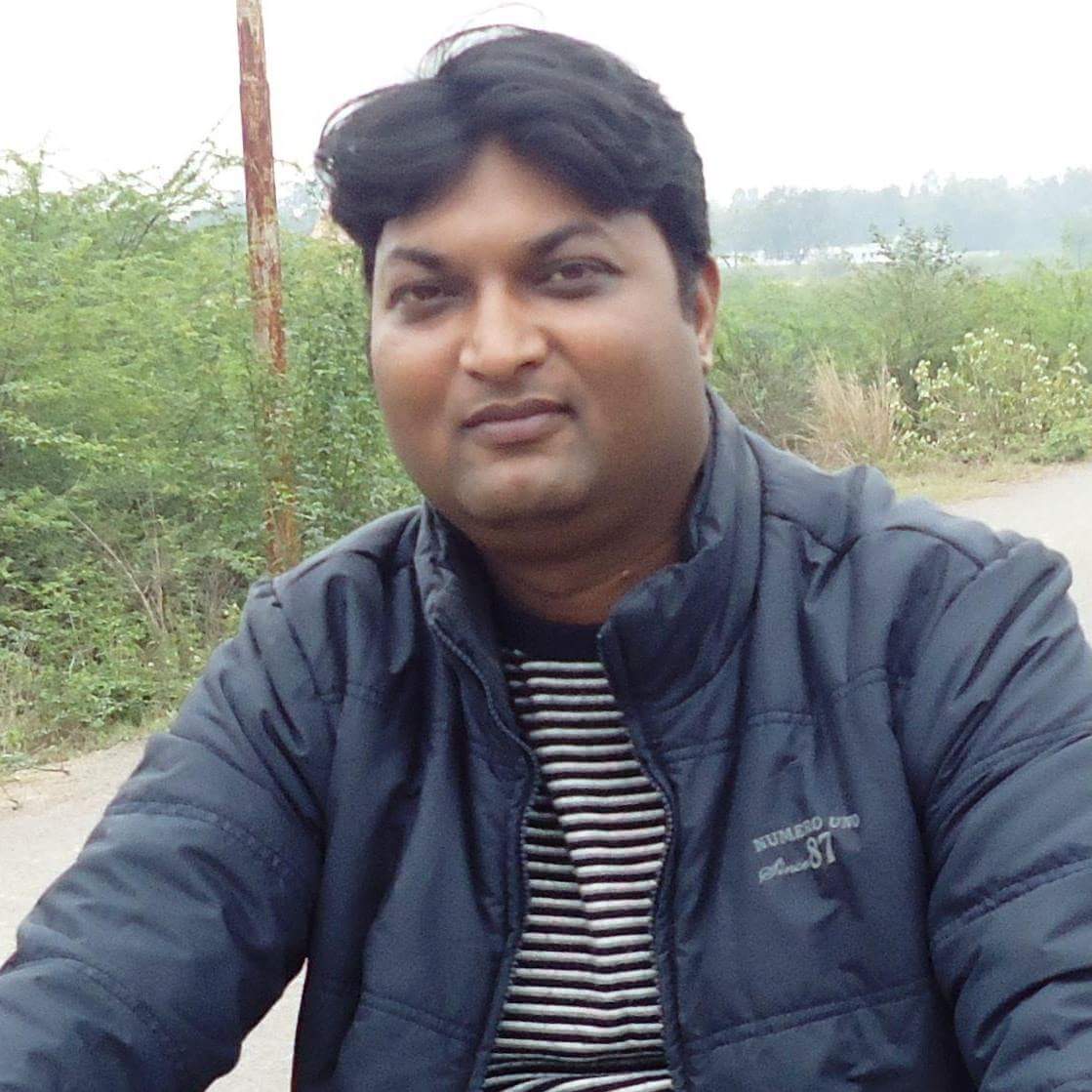 Bachelor of Ayurveda, Medicine and Surgery (BAMS), P.G.C.R.A.V. (Kshara Sutra)
Hello Mr. lybrate-user, It may be possible that you do not have piles disease at all. Anal pain during passing stool with mild bleeding is commonly due to Anal fissure not piles. You must visit a specialist doctor pReferebly kshar sutra specialist to have one to one interaction and a check up. Zifi 200 is a third generation cephalosporin antibiotic which can help you only if Fissure gets infected by bacteria and has no role in prevention of bleeding. So, do not take it. Kshar sutra is far better than Allopathy surgery in all ano rectal problems. Regards,
View All Feed
Near By Clinics

Shastri Nagar, Ghaziabad,
Ghaziabad
View Clinic