About
Experienced Psychologist at Your Doorstep In the present days everybody is running in the rat-race of life. The fast life, unfulfilled desires often lead to depression and anxiety. If you...
...more
Experienced Psychologist at Your Doorstep In the present days everybody is running in the rat-race of life. The fast life, unfulfilled desires often lead to depression and anxiety. If you are suffering from any kind of psychological problems, you must visit an experienced consultant. There are many Psychologists in the Ghaziabad city and you must choose the best one for you. Atlanta Mediworld is considered as one of the best multi-specialty hospitals in the city. Ms. Ekta Singh, who is a highly educated psychologist, is associated with the hospital. She has 24 years experience in the relevant field and has provided effective advice to many patients throughout the country. The patients can visit her at the clinic from Monday to Saturday and she charges Rs. 700 for her consultation. One can book an appointment with her through online via Lybrate.com and her online consultation charge is Rs. 300. Various treatments like anxiety management, stress management, behavior and thought problems, adult counseling, grief counseling etc. are provided at the clinic. Apart from that, sex addiction counseling, treatments for female sexual problems are also provided. The Atlanta Mediworld – Multi-specialty clinic is situated at Ghaziabad in Uttar Pradesh. You can visit Lybrate.com to know about the various details regarding timing, consultation charges, and patient's feedback before choosing the right psychologist for you.
More about Atlanta Mediworld - Multispeciality Hospital
Atlanta Mediworld - Multispeciality Hospital is known for housing experienced Psychologists. Ms. Ekta Singh, a well-reputed Psychologist, practices in Ghaziabad. Visit this medical health centre for Psychologists recommended by 105 patients.
Timings
Location
Plot No. NH-01, Sector-14, Atal Chowk, Vasundhara
Vasundhara
Ghaziabad,
Uttar Pradesh
-
201010

Get Directions
Photos (4)




Doctor in Atlanta Mediworld - Multispeciality Hospital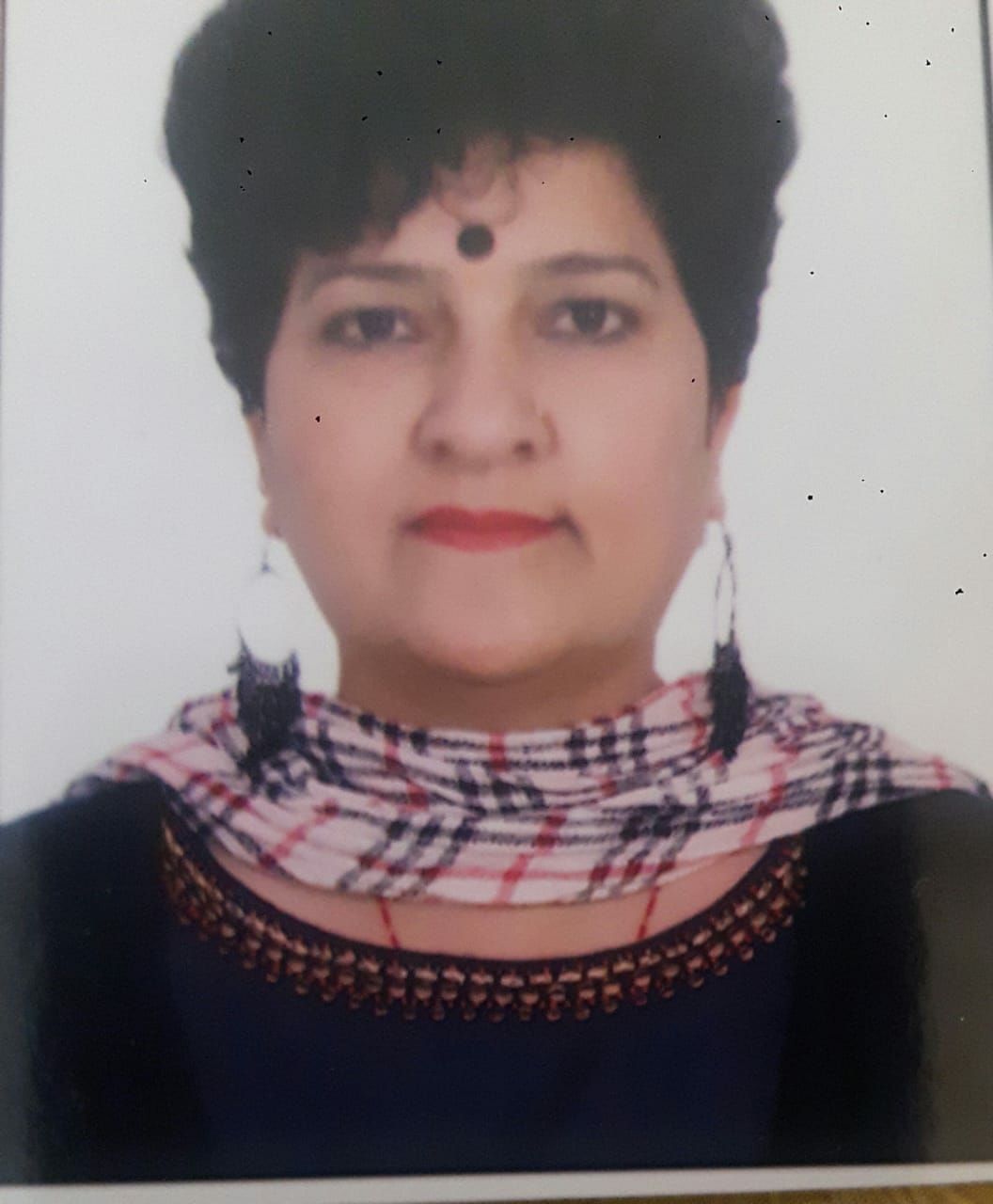 MA - Psychology, M-Phill Psychology, B.Ed, C.I.G, ECCE, B.A. Psychology
Psychologist
Get ₹125 cashback on this appointment (No Booking Fee)
Services
Submit Feedback
Submit a review for Atlanta Mediworld - Multispeciality Hospital
Your feedback matters!
Write a Review
Patient Review Highlights
"Professional"
2 reviews
"Prompt"
1 review
"Well-reasoned"
7 reviews
"Helped me impr..."
2 reviews
"knowledgeable"
14 reviews
"Sensible"
4 reviews
"Caring"
4 reviews
"Very helpful"
23 reviews
"Saved my life"
3 reviews
"Inspiring"
4 reviews
Reviews
Gunjan Singh
Sep 7, 2018
It was a great opening session. I had issue s on hich she gave me more clarity while we conversed on it. She listened to the issues patientally and gave solutions that could bring immediate relief.
Verified
Mar 23, 2018
Dr.Ekta is a good listener as well as adviser.She suggests techniques to manage ones problems n helps u relax.She also devotes sufficient time so that u come out of the session satisfied.
Sunakshi Chadha
Feb 26, 2018
Ms. Ekta Singh provides answers that are knowledgeable. I had my last periods on 29th january. And its 26th feb.
Anil
Mar 11, 2018
I found the answers provided by the Ms. Ekta Singh to be very helpful. Good
Anamika
Apr 8, 2018
Ms. Ekta Singh provides answers that are very helpful. Thank you ma'm
Pawan
Jul 30, 2018
Ms. Ekta Singh provides answers that are well-reasoned. Thanku
Prakash Kumar
Mar 10, 2018
Ms. Ekta Singh provides answers that are very helpful. Good
Vidushi Sharma
Aug 24, 2018
Very good
Verified
May 9, 2018
VERY GOOD
Verified
May 2, 2018
Good
Feed
Shared 2 weeks ago • Featured Tip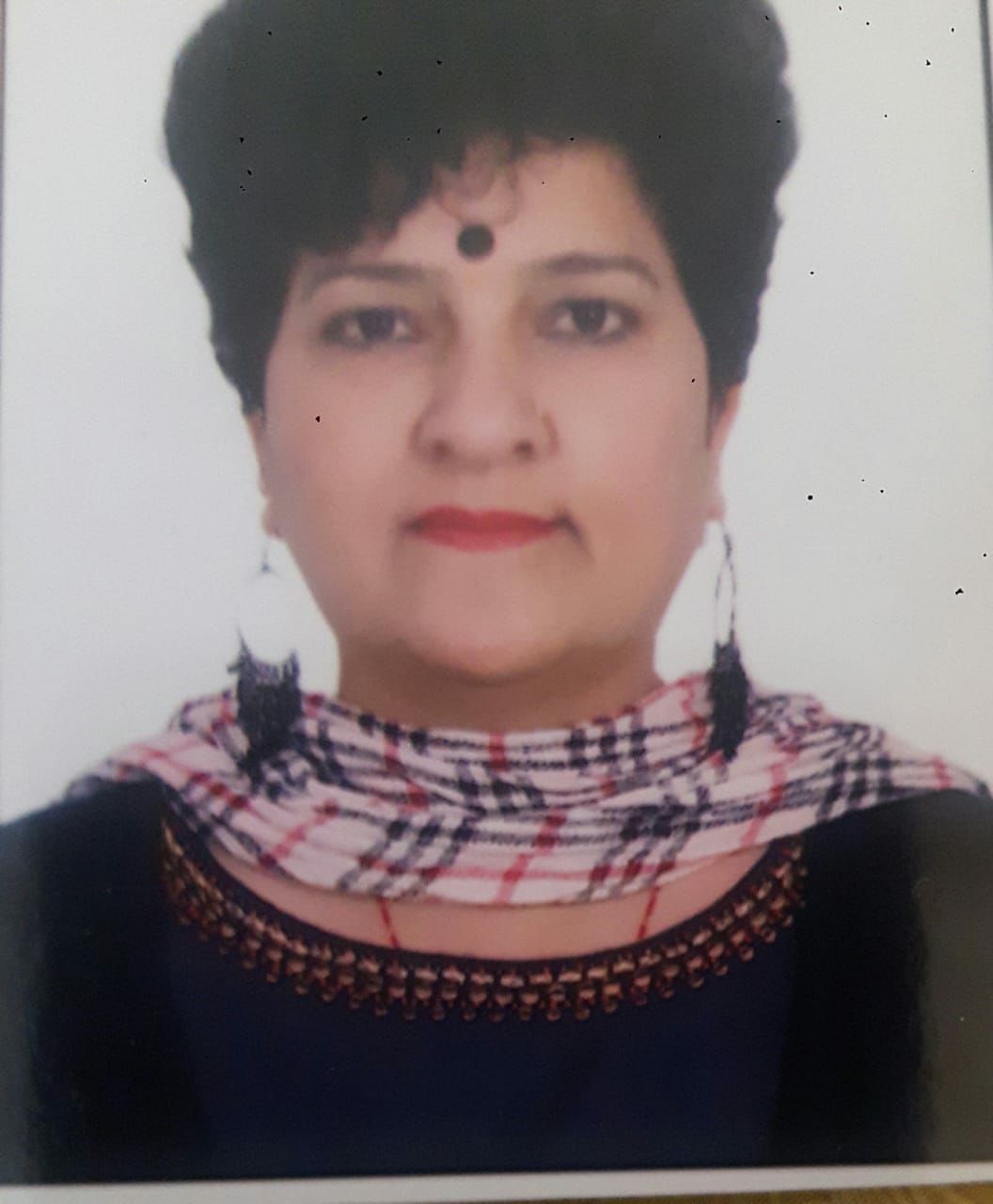 MA - Psychology, M-Phill Psychology, B.Ed, C.I.G, ECCE, B.A. Psychology
We use the umbrella term 'mental disorders' to refer to different behavioral, emotional, psychological problems. There are over 200 categorized forms of diagnosable mental ailments. An emotional disorder refers to the condition that affects your way of thinking, and how you feel or react to the things going on around you. It also affects your ability to get through everyday life.
Types of emotional problems-
The most common emotional problems that many people encounter these days include the following-
1) Anxiety disorders- Anxiety is a natural way of responding to stress. It is a feeling of apprehension and fear of what is about to happen next. For instance, most people or children feel nervous or anxious when going for a job interview or giving a speech on stage, or even on their first day to school. If the feeling of anxiety is extreme or persists for over 6 months, then you are most likely suffering from anxiety disorder. People having anxiety disorder respond to certain situations and objects/signs with fear and panic.
Causes-
Stress
Genetics
Hormonal disorders
Symptoms-
Feeling nervous or restless
Rapid breathing, excessive sweating
2) Mood disorders- Also known as affective disorders, these involve feelings of extreme happiness, prolonged sadness, or a constant fluctuation between the two. Sometimes the person with mood disorders may show signs of anger or apathy. This type of emotional disorder is more common in children than in adults.

Causes-
Environmental factors
Biological abnormality
Symptoms-
Mood swings
Aggression/agitation
Impulsiveness
3) Bipolar disorder- Bipolar disorder leads to extreme mood swings, which involve emotional lows (depression) and highs (mania). This type of emotional disorder can last for months/years or be lifelong.

Causes-
Genetics
Biological abnormality (where the brain's neurotransmitters stops functioning properly)
Hormonal problems
Trauma
Symptoms-
Maniac episodes involve signs like- high energy, loss of touch with reality, reduced need for sleep
Signs of Depressive episodes include- low energy, lack of interest in everyday activities, low motivation
Treatment/therapy-
Coping with emotional problems requires help and affection from loved ones. Adopting the following measures/strategies can help you keep a good mental health.
Having a positive attitude
Staying physically active
Socializing and helping others
Maintaining a healthy diet
Getting adequate sleep
In addition to these, one should also ask for assistance from professionals/therapists. They can help you cope with such emotional disorders, so you can carry on with your daily activities.
2144
people found this helpful
Shared 3 months ago • Featured Tip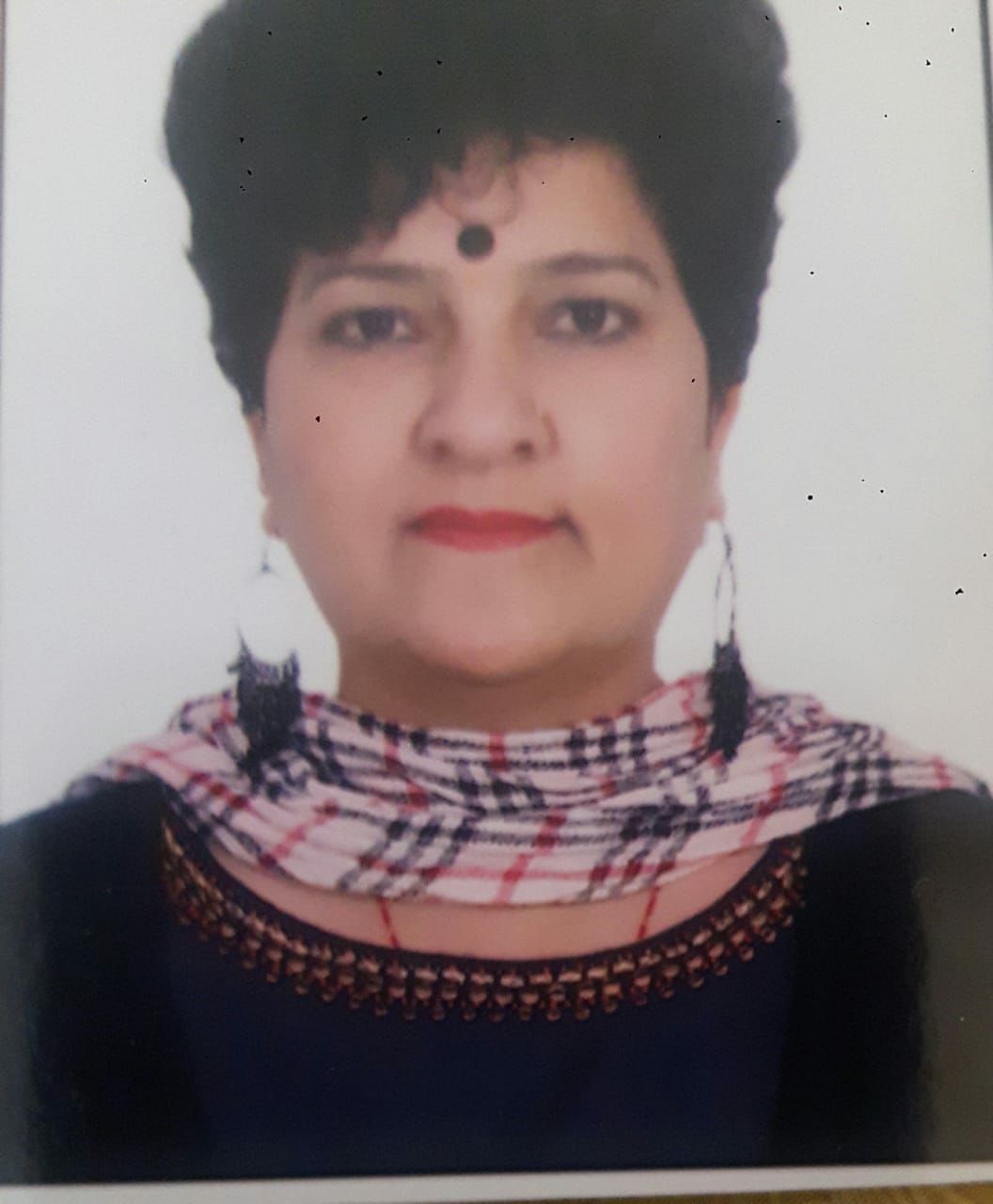 MA - Psychology, M-Phill Psychology, B.Ed, C.I.G, ECCE, B.A. Psychology
Career counselling can be defined as a process that helps an individual to gain an understanding of oneself and the various interests to make a firm decision about the career choice and further education plans. It helps in managing a variety of problems such as managing time, help in increasing the concentration levels, resolving various conflicts between parents and children in a family regarding what profession should a child choose.
Career counselling is required by everyone at one point in time as it helps in gaining an insight and hence illuminates us regarding our career opportunities and various improvements that a person can make. There are different roles performed by the career counsellors which are mentioned below:
They help in making the correct assessment of aptitude, personality, interests and other aspects of an individual.
It helps an individual to gain access to the resources and knowledge that are possessed by career expert.
It helps in gaining confidence to cross the hurdles in one's life and give a right direction with respect to different aspects of one's life be it maintaining social relationships, personal life or any other career problem.
It helps in modifying the abnormal behavioural patterns, especially in case of children. These behavioural patterns may involve the procrastination, ignorance of one's mental and emotional health, low self-esteem etc. A career counsellor helps in correcting these behavioural patterns and makes a person indulge in more productive activities at any place.
It helps in connecting students to the professionals having extensive experiences in life to share.
Psychology has played a very prominent role in counselling. Other than handling emotional difficulties, counselling follows a more holistic approach in dealing with various issues. Psychology is an integrated part of the field like career counselling where more emphasis is given upon the understanding thoughts and feelings of others. The roles like performing personality assessments require the knowledge of psychology where a person should have a detailed knowledge of different theoretical perspectives of personality and other underlying principles.
Hence, to work as a counsellor, you should have a professional educational qualification in psychiatry, psychology, or social work. The career counsellors have to be very effective in dealing with people; therefore they should be having good communication skills and should be able to establish rapport with the clients. They should be having the good connection with the education institutions such as schools, colleges, etc. The practitioners should be able to handle associations of large or small groups. They should be willing to take initiatives and work as a team. They should be flexible while dealing with different people and working on various aspects. They should have a good adaptability with respect to changes that take place in the environment.
Therefore, career counselling is not just a matter of good communication but a lot more than that. It involves a variety of skills and knowledge to deal with people's problems. Also, knowledge of psychology is very much essential for being a career counsellor. In case you have a concern or query you can always consult an expert & get answers to your questions!
2738
people found this helpful
Shared 3 months ago • Featured Tip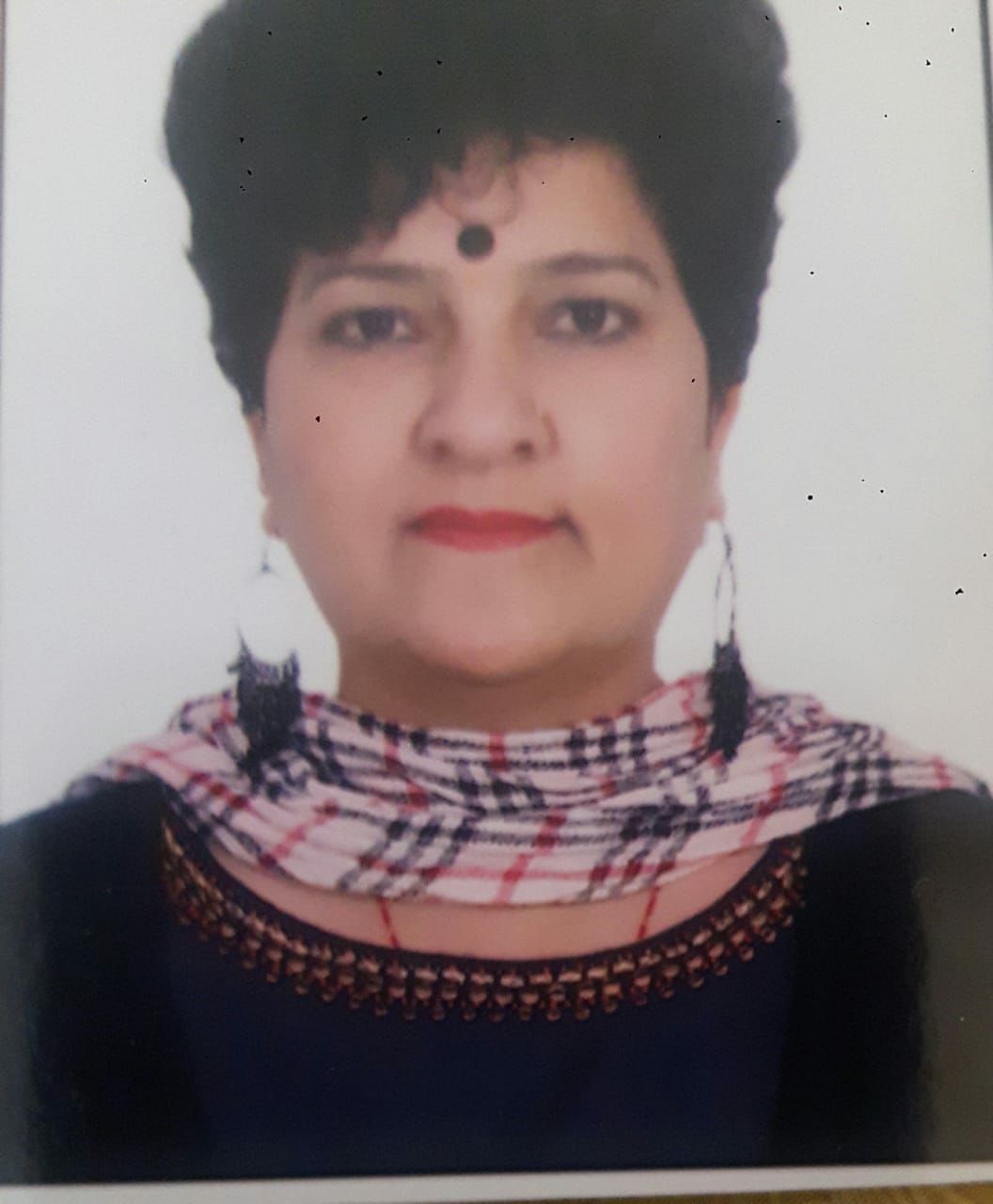 MA - Psychology, M-Phill Psychology, B.Ed, C.I.G, ECCE, B.A. Psychology
Behavioural disorders are a type of psychological disorder in which abnormal patterns of behaviour are observed in an individual for a long period of time, at least for 6 months. Behavioural Disorders are very problematic and parents usually take their children for mental health assessments due to the problematic behaviour in external settings. These problems can also occur in adults. When the behavioural problem is not treated in childhood at the appropriate time, then these can cause hindrance in the other aspects of an individual's life such as the career, and maintenance of the interpersonal relationship.
Types of behavioural problems
There can be various types of behavioural issues that can be commonly seen in children as well as in adults and these are mentioned below.
Anxiety disorders- These types of problems can be characterised by the irrational and persistent fear, tension, anxiety and other disturbances in the behavioural pattern of an individual. These can be further classified into the generalised anxiety disorder, panic disorders and phobias.
Disruptive behavioural disorders- Also called as impulse control disorders, these are characterised by the inability of an individual to control one's emotional state and behavioural patterns due to which they cause harm to themselves or others. The behaviours may involve the destruction of other's property, disobeying the societal norms and rules and regulation imposed by authorities and laws, show aggressive behavioural patterns and violating other's rights.
Dissociative disorders- These can be characterised by the interrupted connections in the consciousness of an individual where they become dissociated with their memory and identity. They forget who they are and where do they belong to and behave like someone who does not know himself or herself.
4. Emotional disorders- It involves various abnormal behavioural patterns such as behaving abruptly in normal circumstances by showing inappropriate emotions and actions, difficulty in learning, maintaining interpersonal relationships and other social relations, persistent feeling of unhappiness, fear and anxiety.
Pervasive developmental disorder- These occur during the development of the child and continue to affect the different aspects of a child's life. Disorders such as Autism and Attention Deficit Hyperactivity Disorder are few examples.
Symptoms of Behavioural Problems
There are mainly two types of symptoms: Emotional and physical
Emotional symptoms involve becoming nervous or anxious very easily, unable to handle stress, blaming others, aggressive behaviour, disregard for rules and laws, showing temper tantrums, etc.
Physical symptoms involve various types of things that can be observed such as fever, headache, substance abuse problems can lead to the appearance of various physical signs and symptoms such as bloodshot eyes, shakiness, burnt fingertips etc.
Causes of Behavioural Problems
There can be biological and environmental causes for behavioural problems in an individual. Biological causes involve health issues such as any disease or chronic ailment, improper diet, damage to the brain or hereditary problems. On the other hand, environmental issues involve any stress in the family such as divorce or death of a family member, neglectful parents or authoritarian parents, poor discipline and disinterest in education etc. In case you have a concern or query you can always consult an expert & get answers to your questions!
2553
people found this helpful

MA - Psychology, M-Phill Psychology, B.Ed, C.I.G, ECCE, B.A. Psychology
You need personal counseling sessions for both of you to understand the problem n it's solutions. Consult privately.
1
person found this helpful

MA - Psychology, M-Phill Psychology, B.Ed, C.I.G, ECCE, B.A. Psychology
Don't worry .you will b fine through counseling session that will try to find out the reason of it n triggers only then will give solutions. Consult online.
5
people found this helpful
Shared 6 months ago • Featured Tip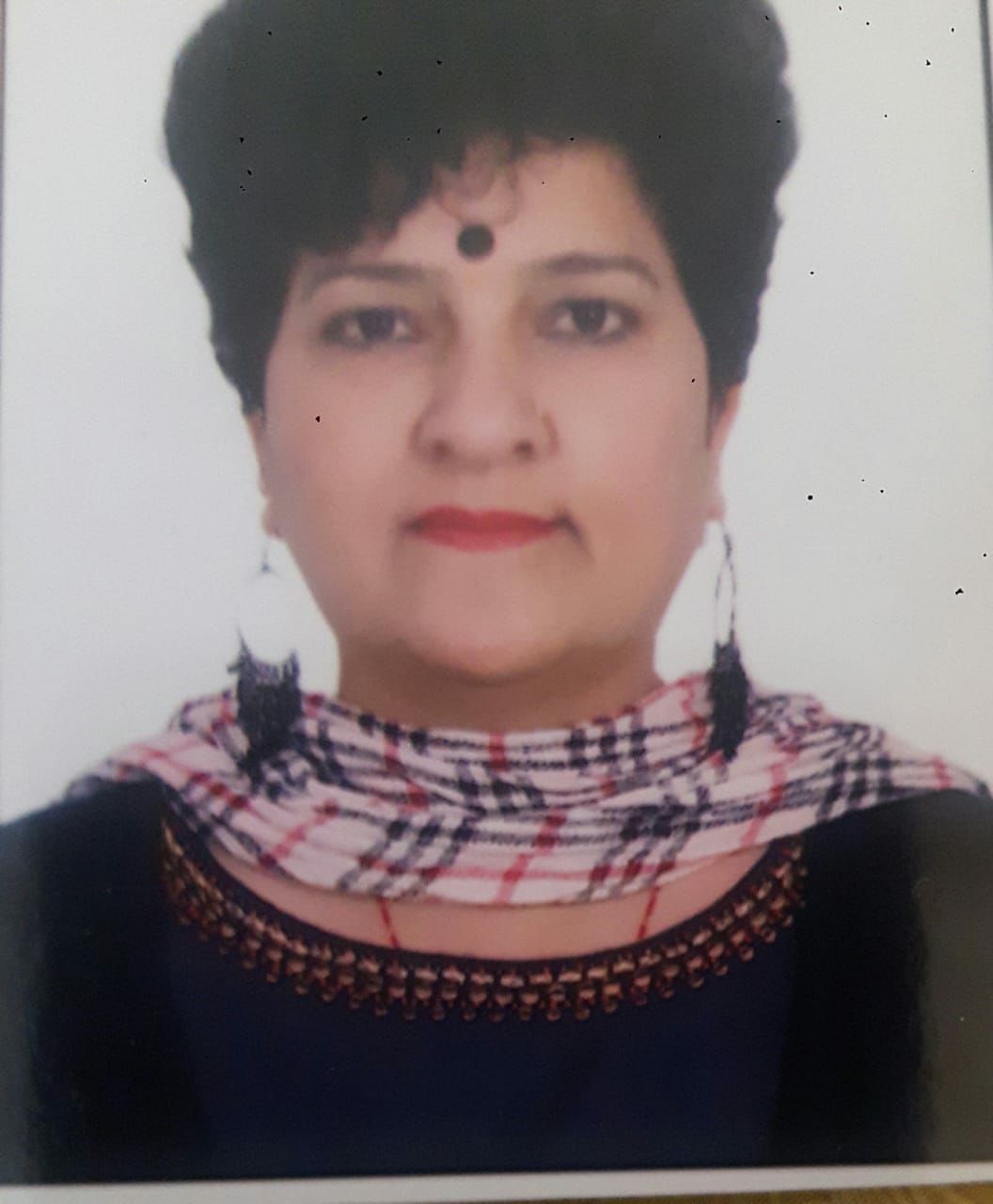 MA - Psychology, M-Phill Psychology, B.Ed, C.I.G, ECCE, B.A. Psychology
Attention deficit/hyperactivity disorder (ADHD) is among the most common neurobehavioral disorders presenting for treatment in children and adolescents. ADHD is often chronic with prominent symptoms and impairment spanning into adulthood. ADHD is often associated with co-occurring disorders including disruptive, mood, anxiety, and substance abuse. The diagnosis of ADHD is clinically established by review of symptoms and impairment. The biological underpinning of the disorder is supported by genetic, neuroimaging, neurochemistry and neuropsychological data. Consideration of all aspects of an individual's life needs to be considered in the diagnosis and treatment of ADHD.
Multimodal treatment includes educational, family, and individual support. Psychotherapy alone and in combination with medication is helpful for ADHD and comorbid problems. Pharmacotherapy including stimulants, noradrenergic agents, alpha agonists, and antidepressants plays a fundamental role in the long-term management of ADHD across the lifespan.
The management of ADHD includes consideration of two major areas: non-pharmacological (educational remediation, individual and family psychotherapy) and pharmacotherapy.
I personally support Psychotherapy. Specialized educational planning based on the child's difficulties is necessary in a majority of cases. Since learning disorders co-occur in one-third of ADHD youth, ADHD individuals should be screened and appropriate individualised educational plans developed. Educational adjustments should be considered in individuals with ADHD with difficulties in behavioral or academic performance. Increased structure, predictable routine, learning aids, resource room time, and checked homework are among typical educational considerations in these individuals. Similar modifications in the home environment should be undertaken to optimize the ability to complete homework. For youth, frequent parental communication with the school about the child's progress is essential.
Symptoms in children and teenagers
The symptoms of ADHD in children and teenagers are well defined, and they're usually noticeable before the age of six. They occur in more than one situation, such as at home and at school. The main signs of each behavioural problem are detailed below:
Inattentiveness: having a short attention span and being easily distracted making careless mistakes – for example, in schoolwork appearing forgetful or losing things being unable to stick at tasks that are tedious or time-consuming appearing to be unable to listen to or carry out instructions constantly changing activity or task having difficulty organising tasks
Hyperactivity and impulsiveness: being unable to sit still, especially in calm or quiet surroundings constantly fidgeting being unable to concentrate on tasks excessive physical movement excessive talking being unable to wait their turn acting without thinking interrupting conversations little or no sense of danger
These symptoms can cause significant problems in a child's life, such as underachievement at school, poor social interaction with other children and adults, and problems with discipline.
Related conditions in children and teenagers
Although not always the case, some children may also have signs of other problems or conditions alongside ADHD, such as:
anxiety disorder – which causes your child to worry and be nervous much of the time; it may also cause physical symptoms, such as a rapid heartbeat, sweating and dizziness
oppositional defiant disorder (ODD) – this is defined by negative and disruptive behaviour, particularly towards authority figures, such as parents and teachers
conduct disorder – this often involves a tendency towards highly antisocial behaviour, such as stealing, fighting, vandalism and harming people or animals
sleep problems – finding it difficult to get to sleep at night, and having irregular sleeping patterns
autistic spectrum disorder (ASD) – this affects social interaction, communication, interests and behaviour
Tourette's syndrome – a condition of the nervous system, characterised by a combination of involuntary noises and movements called tics
learning difficulties – such as dyslexia Symptoms in adults In adults, the symptoms of ADHD are more difficult to define. This is largely due to a lack of research into adults with ADHD.
ADHD is a developmental disorder; it's believed that it can't develop in adults without it first appearing during childhood. But it's known that symptoms of ADHD often persist from childhood into a person's teenage years, and then adulthood. Any additional problems or conditions experienced by children with ADHD, such as depression or dyslexia, may also continue into adulthood. By the age of 25, an estimated 15% of people diagnosed with ADHD as children still have a full range of symptoms, and 65% still have some symptoms that affect their daily lives. The symptoms in children and teenagers, which are listed above, is sometimes also applied to adults with possible ADHD. But some specialists say that the way in which inattentiveness, hyperactivity and impulsiveness affect adults can be very different from the way they affect children. For example, hyperactivity tends to decrease in adults, while inattentiveness tends to get worse as the pressure of adult life increases. Adult symptoms of ADHD also tend to be far more subtle than childhood symptoms.
Some specialists have suggested the following list of symptoms associated with ADHD in adults:
carelessness and lack of attention to detail
continually starting new tasks before finishing old ones
poor organisational skills
inability to focus or prioritise
continually losing or misplacing things
restlessness and edginess
difficulty keeping quiet and speaking out of turn
blurting out responses and often interrupting others
mood swings, irritability and a quick temper
inability to deal with stress
extreme impatience
taking risks in activities, often with little or no regard for personal safety or the safety of others – for example, driving dangerously
Additional problems in adults with ADHD As with ADHD in children and teenagers, ADHD in adults can occur alongside several related problems or conditions. One of the most common conditions is depression. Other conditions that adults may have alongside ADHD include:
personality disorders – conditions in which an individual differs significantly from an average person, in terms of how they think, perceive, feel or relate to others
bipolar disorder – a condition that affects your moods, which can swing from one extreme to another
obsessive-compulsive disorder (OCD) – a condition that causes obsessive thoughts and compulsive behaviour
The behavioural problems associated with ADHD can also cause problems such as difficulties with relationships, social interaction, drugs and crime. Some adults with ADHD find it hard to find and stay in a job. If you notice any of the above in your child or yourself , it is worth making the effort and spending some time and money to have your child and or yourself assessed on a priority basis as ADHD causes neural changes in the brain.
In case you have a concern or query you can always consult an expert & get answers to your questions!
2513
people found this helpful
Asked for male, 38 years old from Gandhidham

MA - Psychology, M-Phill Psychology, B.Ed, C.I.G, ECCE, B.A. Psychology
You can reduced number of cigarettes n drink slowly slowly. Counselling will help you in motivating.
View All Feed
Near By Clinics

4.4
(

73

ratings)
View Clinic

4.5
(

26

ratings)
View Clinic

View Clinic