Personal Statement
I pride myself in attending local and statewide seminars to stay current with the latest techniques, and treatment planning.
...more
I pride myself in attending local and statewide seminars to stay current with the latest techniques, and treatment planning.
More about Dr. Parth Patel
Book an appointment online with Dr. Parth Patel on Lybrate.com.

Find numerous Gynaecologists in India from the comfort of your home on Lybrate.com. You will find Gynaecologists with more than 37 years of experience on Lybrate.com. Find the best Gynaecologists online in Gandhinagar. View the profile of medical specialists and their reviews from other patients to make an informed decision.
Location
Book Clinic Appointment with Dr. Parth Patel
Services
Submit Feedback
Submit a review for Dr. Parth Patel
Your feedback matters!
Write a Review
Feed
Nothing posted by this doctor yet. Here are some posts by similar doctors.
Shared 3 years ago • Featured Tip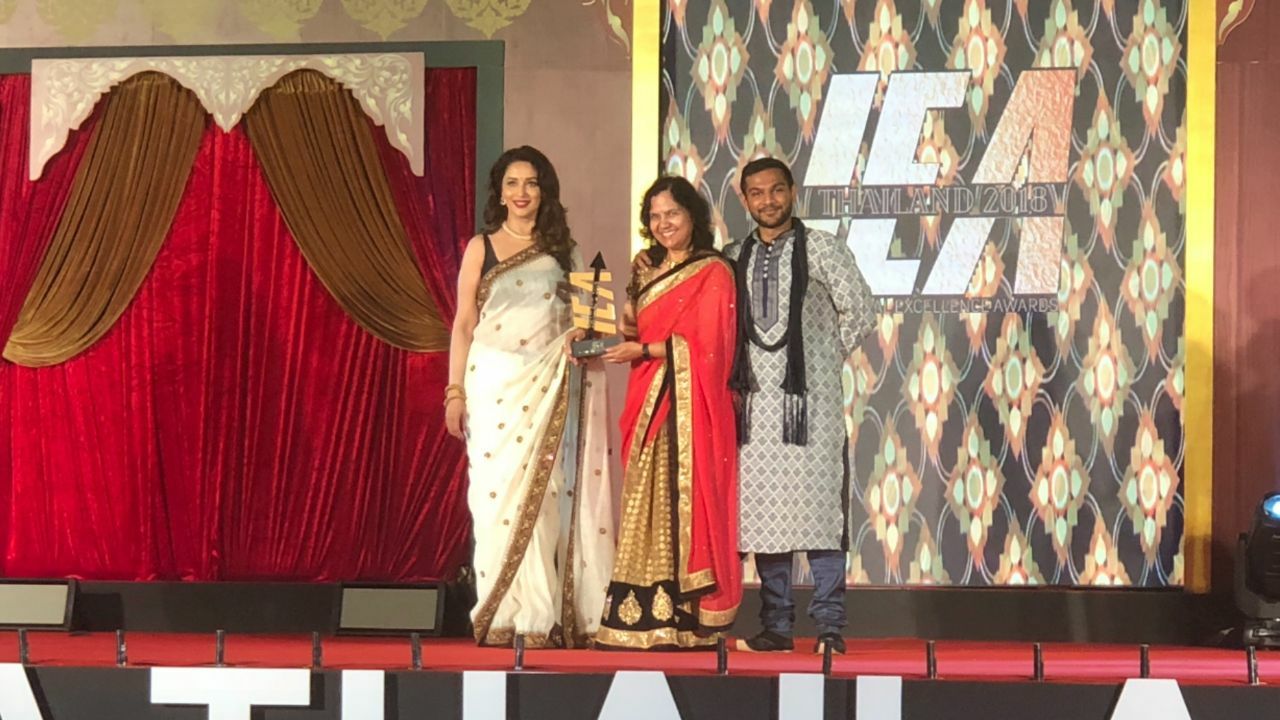 BSc Home Science, M.Sc - Dietitics / Nutrition
Dietitian/Nutritionist, Bangalore
Have varieties of fruits & vegetables in your food. According to WHO - with diminishing nutrients in the soil we should eat 10 to 13 varieties in rainbow (6-7) colours every day in order to provide the body with 11 Minerals, 13 Vitamins & 187 Phytonutrients in the form of fruit salads & raw Vegetable salads.
1
person found this helpful

MBBS
General Physician, Mumbai
The lady should have atleast one baby before inserting a iud and age is not the criteria and it is 99% effective for contraception.
1
person found this helpful
Shared 1 year ago • Featured Tip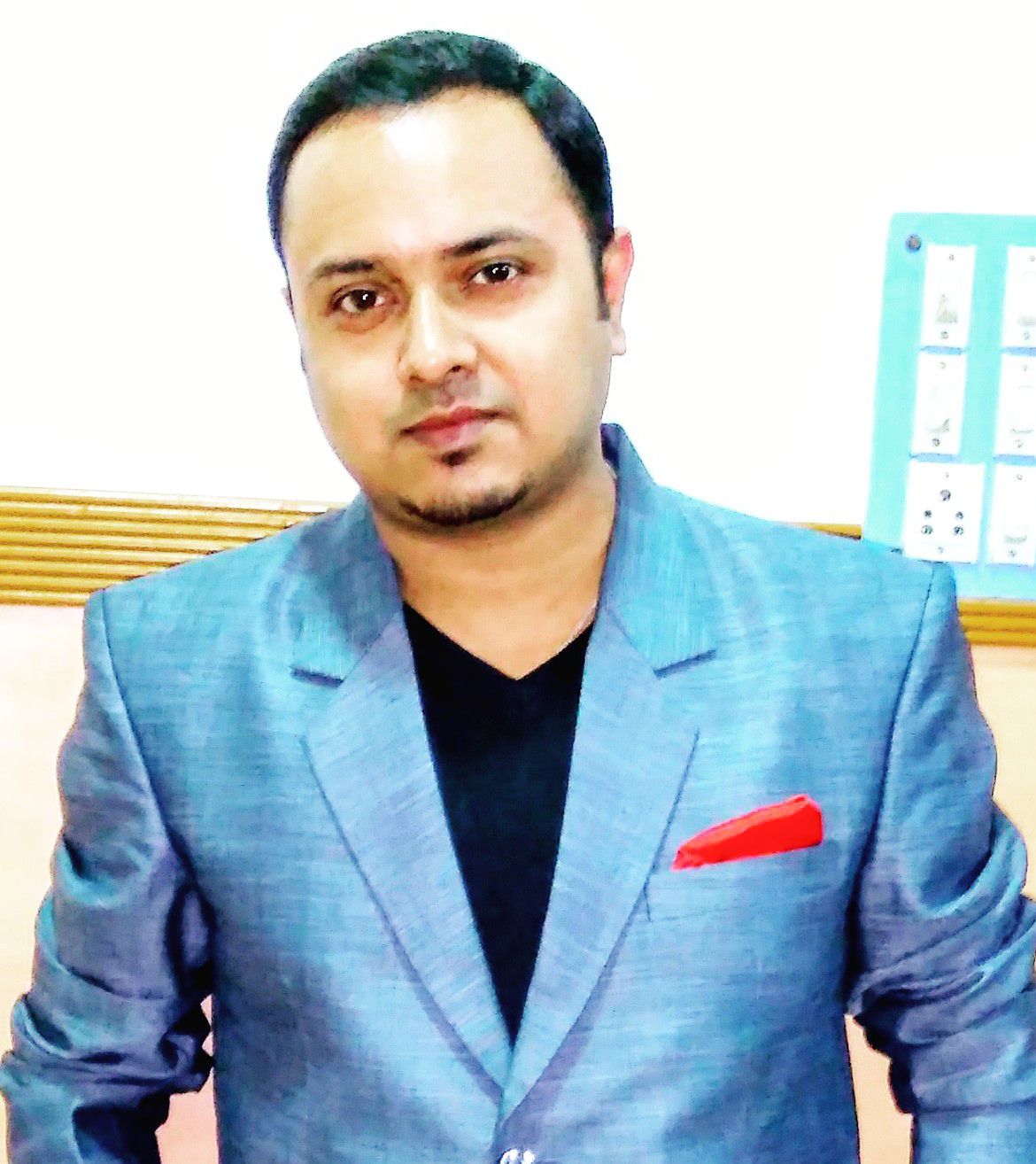 MPTh/MPT, BPTh/BPT
Physiotherapist, Guwahati
The back bone or spine is made of a series of bones extending all the way from the neck (cervical) to the tail (coccyx). These joints, like others, are prone to inflammation, sprain and strain, some more than the others. The coccyx in particular is highly prone to inflammation and can lead to localized pain, which is very typical, with the pain in the tailbone. This is known as coccydynia.
What is coccydynia?
Literally, coccydynia translates to tailbone pain.
It is characterized by a sharp, localized pain between the buttocks in the tail bone.
It is often caused by injury to the pelvic area or the tail bone.
Sitting and/or leaning against the buttocks make it worse.
Pregnancy, when the additional hormones relax on the pelvic floor, also leads to increased pain of the tailbone.
Diagnosis:
The pain can be easily confused with other conditions like sciatica, fractured tailbone, tailbone infections like shingles, etc. However, for a trained medical person, the symptoms of tenderness and pain are quite diagnostic. Pilonidal sinus, fistula, pudendal neuralgia is also same as coccydynia and show same symptoms. 
Management:
If there is a rash or inflammation, it needs to be evaluated further for additional problems.
Where possible, rest completely for a short period of time till the acute phase of pain subsides.
In case of injury, ensure there is no repeat injury to the same area.
Pain medications are used to relieve pain, where it is severe and intolerable.
In severe cases, cortisone injection may be given in the doctor s office. In addition to pain relief, it may even take care of the underlying problem per se.
Avoid sitting for prolonged periods where possible.
After the acute phase is over, when sitting for prolonged periods, sufficient padding is advised. This could be in the form of pillows or padded seats.
Sleeping on the sides is difficult, so sleep straight. If required, take a pillow in the middle.
Physiotherapy is also helpful in some people who have repeat attacks. This helps in pain management and controlling acute phases. There are specific tailbone stretches, which should be done under supervision.
Walking is one of the many effective ways to keep the tailbone unlocked, which helps in getting rid of the pain and avoiding spasms of the muscles around the tailbone.
Best internal manipulation and pain management can be done with coccyx exercise.
5
people found this helpful
Shared 1 year ago • Featured Tip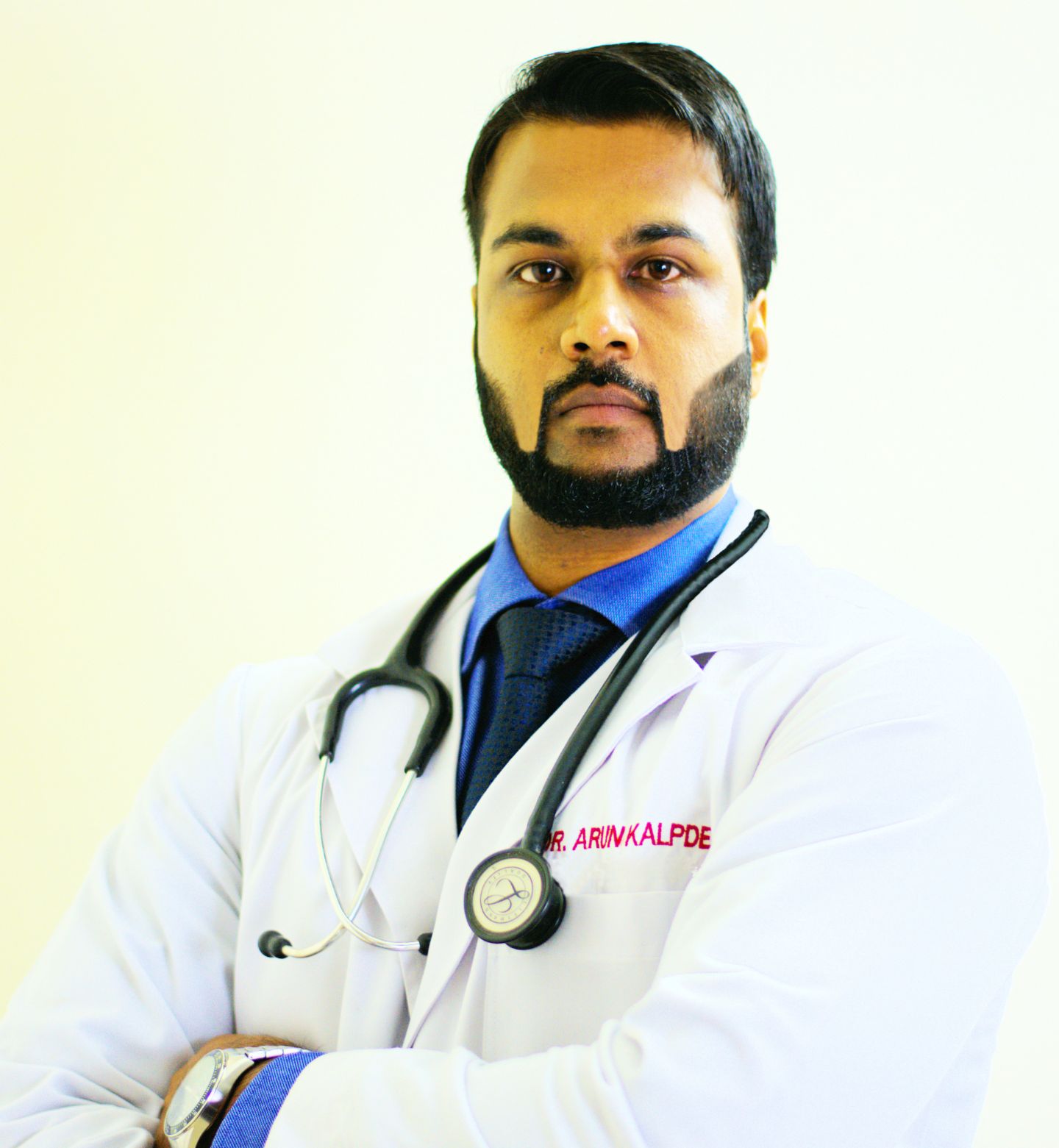 Diploma in Advanced Gynaec Laparoscopic Surgery, Fellowship in Laparoscopic and Robotic Onco-Surgery, MD - Obstetrtics & Gynaecology, MBBS
Now these days Laparoscopic surgery is commonly performed. Traditional surgeries / open abdominal surgeries are decreasing in number due to few inherent advantages of laparoscopic surgery over traditional / open abdominal surgeries:
Smaller incisions: During open abdominal surgery, the usual length of incisions vary from 3 cm upto 18 cm, depending on the indication of surgery. Incisions given for laparoscopic surgery are small (usually 0.5 cm – 1.5cm).
Lesser pain: After surgery, in post-operative period pain is minimal due to small incision size.
Early Recovery: Lesser pain after surgery fastens the recovery process and faster return to everyday living.
Lesser Pain Medication: Reduced pain after surgery amount to lesser medication for pain after surgery.
Shorter hospital stays: Because of early ambulation and faster recovery average hospital stay remains 1 to 2 days for laparoscopic surgery (versus 5 to 7 days for open surgery).
Lesser wound infection and hernia formation: Smaller incisions decrease the risk of wound infection and chances of hernia formation.
Cosmetically acceptable: Smaller incisions result in less scarring and hence cosmetically acceptable scars.
Reduced chances of Infections: There is reduced exposure of internal organs to possible external contaminants which reduces the risk of acquiring infections.
Reduced hemorrhaging: The amount of blood loss is lesser during laparoscopic surgeries which reduces the chance of needing a blood transfusion.
Less metabolic derangements: Medical literature supports the fact that there are lesser metabolic derangements after laparoscopic surgery compared to open abdominal surgery.
Better postoperative pulmonary function: Pulmonary functions i.e. capacity to breath in and out is least affected after laparoscopic surgery which help in faster recovery from the procedure.
3
people found this helpful
Shared 1 year ago • Featured Tip

Garlic has long been known as the health booster extraordinaire. But why? the answer lies in the compounds it packs in. Garlic contains several vital nutrients including vitamins, amino acids, and enzymes. It gets its characteristic sulphur smell from the amino acid allicin, and this is responsible for most of its health benefits. Read on to learn more about the health benefits of garlic.
An excellent anti-oxidant: Research shows conclusively that eating garlic boosts your natural supply of hydrogen sulfide. This gas acts as an antioxidant and helps relax blood vessels and increase blood flow through them, thus promoting cardiovascular health. Higher hydrogen sulphide levels also protect the heart, thereby preventing damage to heart muscle.
Lowers cholesterol levels: Studies have proved that garlic reduces cholesterol levels, especially ldl and triglycerides by almost 9 to 12 percent. Rich in antibacterial and anti-fungal properties: garlic is a natural antibiotic and can eliminate harmful bacteria while preserving good bacteria. Its allicin content is responsible for its anti-fungal properties.
Blood thinner: Garlic thins the blood and is an excellent bulwark against heart disease, blood clots, heart attacks and stroke.
Immune booster: Garlic has strong antiviral properties too. It's very effective against colds. You can reduce the length and frequency of colds by consuming garlic.
Lowers atherosclerosis risk: As garlic acts as a blood thinner, it prevents blood clots and destroys plaque, which contribute to the development of atherosclerosis.
Lowers blood pressure: Garlic is used as a remedy for hypertension all over the world, especially in china and japan. Lowers risk of cancer: certain cancers can be prevented by eating raw garlic. These include cancers of the stomach, colon, oesophagus, pancreas, and breasts.
Now let's look at the downsides of garlic consumption.
A few people may be allergic to garlic. They should never eat garlic raw. And, if they get a skin outbreak, high temperature or headache, they should stop consuming garlic. Eating up to 10 cloves a day is ok, but more than this can have unsavory results like indigestion and garlic-breath. Indians are great garlic users, but we make amistake while cooking with garlic. We cook garlic immediately after crushing or chopping it. But, to maximize the health benefits, you should crush the garlic and use it to cook your curries only after letting it to sit for about 15 minutes. This triggers an enzyme reaction in the crushed garlic cloves that boosts healthy compounds in it. Also consume raw garlic first thing in the morning without chewing to reap its awesome health benefits. If you are scared of garlic breath, you canconsume garlic pills, but the resultant data on these supplements has been mixed. There is no clear indication that the active ingredients in garlic responsible for giving it its health punch, remain active in a pill form too.
9
people found this helpful
Shared 6 months ago • Featured Tip

Bachelor of Unani Medicine & Surgery (B.U.M.S), Bachelor of Unani Medicine and Surgery (B.U.M.S)
I know for a guy, sex is over once he ejaculates. But when is the sex over for a girl? because i've always been told in sex ed that the guy is" finished" once he cums & that girls don't always ejaculate during sex. But I never really thought to ask about when a girl is" finished" so when does a guy know the sex has finished for both, if the girl doesn't always" finish off" like guys do?
Heather corinna replies:
For men or women, sex is over when one or both partners don't want to have it anymore, either because they both feel satisfied with the sex they had, or just because one partner or both, even if the sex didn't result in orgasm, or feel like they wanted it to, just feels done with the whole works and not very interested in sex anymore.
Obviously, some partners may decide for their partners that sex is over just because they are have gotten what they wanted out of it, but since partnered sex is supposed to be about two people, not one, that's not an approach i'd advise for a sex life of any real quality for everyone involved.
Sex isn't just about orgasm, or about getting one or both people to orgasm, and having that be the whole point. Sex is about the people involved experiencing physical and emotional pleasure together throughout, with or without orgasm, before, during and after. Ideally, during sex, we're both checking in with our partner to tell them what feels good and to ask if they are feeling good. We ask what our partner wants throughout sex, and that communicationis part of sex. We don't need to just guess or wonder, nor assume that because one or both of us has reached orgasm, sex is or should be over.
One thing to understand is that men and women alike can reach orgasm more than once: just because a person reaches orgasm once or ejaculates doesn't necessarily mean they're all done. Now, not everyone can ejaculate or orgasm more than once, nor can people who can do those things do them every day or even want to every time they have sex. But often enough in your sex life, you'll probably fine that reaching orgasm once, for you and your partner, doesn't automatically turn off your or their desire for more sex or other kinds of physical intimacy.
As well, just because one person reaches orgasm doesn't mean sex is over or done: what you were taught in sex ed, in fact, may have been biased. For a very long time, through much of our history, women's sexuality was all but dismissed, or made to only be about satisfying men. Many, many women have been taught that what determines when sex is over is when a male partner says that it is or reaches orgasm. But just because a guy feels done doesn't mean his partner does (that's huge with vaginal intercourse, since while most men will orgasm with that alone, most women will not, and additionally, on average, it takes women longer to reach orgasm than it does men), nor that, even if he can't get another erection, the sex has to be over: sex isn't just about genitals or erection, for men or women. We can and do have sex with more than a penis or our genitals: we have hands, mouths and all kinds of other body parts which are sexual for both of us. Too, a lot of the way people approach sexuality when teaching it is based around reproduction, even though not only is sex not about that for everyone, even for those trying to reproduce through sex, it's still usually also about pleasure and about sharing something intimate together. By all means, when a male and female couple is having sex to try and reproduce, once the male ejaculates, that's all that's needed to make pregnancy possible: a woman doesn't have to orgasm or ejaculate to become pregnant.
Women with male partners do often know when their partner has an orgasm, but not just because he ejaculates (if he does: men sometimes do not ejaculate when they orgasm: they're usually related, but separate, events). Sex is a pretty goopy, wet enterprise, and often, a woman isn't going to specifically feel that her partner has ejaculated if his penis is inside her vagina, which is also a wet place. With oral sex, because semen has a taste, you can tell, and with manual sex or mutual masturbation, you can see ejaculation. Often, whatever the gender of our partner, if our genitals, mouths, or hands are around or in their genitals, we can learn to feel the contractions which usually happen with orgasm, and have a pretty good idea of when a partner is having one. All the same, women usually know best when their male partners have reached orgasm because they say so, as in" holey moley, that orgasm rocked".
6
people found this helpful
Shared 3 years ago • Featured Tip

Breastfeeding releases the prolactin hormones into a mother's system because of which a peaceful and nurturing sensation fills her and she benefits emotionally and physically from it.
11
people found this helpful
View All Feed