Personal Statement
My favorite part of being a doctor is the opportunity to directly improve the health and wellbeing of my patients and to develop professional and personal relationships with them.
...more
My favorite part of being a doctor is the opportunity to directly improve the health and wellbeing of my patients and to develop professional and personal relationships with them.
More about Dr. Kunal Bahrani
Dr. Kunal Bahrani has more than 15 years of experience in Neurology. He has done his DM Neurology from the prestigious AIIMS New Delhi & also been trained in Department of Neurology at Safdarjung Hospital. He has been a part of N.G.O.- Lifeline Express Epilepsy Clinic which is working for betterment of epilepsy patients. Dr Kunal specializes in epilepsy, dementia, stroke management, movement disorders, memory loss disorders and paralysis. He has exceptional expertise in managing patients suffering from multiple sclerosis. He has numerous complex cases to his credit
Info
Education
MBBS Bachelor of Medicine and Bachelor of Surgery - Institute of Medical Sciences, BHU, Varanasi - 2007
MD - General Medicine - Institute of Medical Sciences, BHU, Varanasi - 2011
DM - Neurology - All India Institute of Medical Sciences, New Delhi - 2014
Languages spoken
English
Hindi
Professional Memberships
Delhi Neurological Association (DNA)
Indian Epilepsy Association (IEA)
Indian Academy of Neurology
Association of Physician of India
Indian Neurology Association
Delhi Neurology Association
Indian Epilepsy Association (IEA)
Location
Book Clinic Appointment with Dr. Kunal Bahrani

HNo. 849, Ground Floor, sector 21-C, Faridabad

,

Faridabad
Get Directions






Badkal Flyover Road, Faridabad City, Landmark: Near Hotel Express Sarovar Portico & Park Plaza

,

Faridabad
Get Directions



Consult Online
Text Consult
Send multiple messages/attachments. Get first response within 6 hours.
7 days validity
•
₹300 online
Consult Now
Phone Consult
Schedule for your preferred date/time
5 minutes call duration
•
₹500 online
Consult Now
Video Consult
Schedule for your preferred date/time
5 minutes call duration
•
₹800 online
Consult Now
Services
Submit Feedback
Submit a review for Dr. Kunal Bahrani
Your feedback matters!
Write a Review
Patient Review Highlights
"Very helpful"
2 reviews
Feed

MBBS Bachelor of Medicine and Bachelor of Surgery, MD - General Medicine, DM - Neurology
Headaches and migraines can vary drastically depending on their duration, specific symptoms and the person they are affecting. The more you know about your specific type of headache or migraine, the better prepared you will be to treat them—and possibly even prevent them. The two types of migraine are-
Migraine without aura: The majority of migraine sufferers have Migraine without Aura.
Migraine with aura: Migraine with Aura refers to a range of neurological disturbances that occur before the headache begins, usually lasting about 20-60 minutes.
Symptoms of migraine vary and also depend on the type of migraine. A migraine has four stages: prodrome, aura, headache and postdrome. But it is not necessary that all the migraine sufferers experience all the four stages.
Prodrome: The signs of this begin to appear a day or two days before the headache starts. The signs include depression, constipation, food cravings, irritability, uncontrollable yawning, neck stiffness and hyperactivity.
Migraine Aura: Auras are a range of symptoms of the central nervous system. These might occur much before or during the migraine, but most people get a migraine without an aura. Auras usually begin gradually and increase in intensity. They last for an hour or even longer and are
Visual: Seeing bright spots, various shapes, experiencing vision loss, and flashes of light
Sensory: Present in the form of touch sensations like feeling of pins and needles in the arms and legs
Motor: Usually related with the movement problems like the limb weakness
Verbal: It is related with the speech problems
Headache: In case of a migraine attack one might experience:
Pain on both sides or one side of the head
Pain is throbbing in nature
Sensitivity to smells, sound and light
Vision is blurred
Fainting and lightheadedness
Postdrome: This is the final phase of the migraine. During this phase one might feel fatigued, though some people feel euphoric.
Red flags that the patient may be having underlying serious disorder not migraine
Onset of headaches >50 years
Thunderclap headache - subarachnoid haemorrhage
Neurological symptoms or signs
Meningism
Immunosuppression or malignancy
Red eye and haloes around lights - acute angle closure glaucoma
Worsening symptoms
Symptoms of temporal arteritis
These patients require CT scan / MRI or CSF examination. Most Migraine patients do not need these tests.
Diagnosis of Migraine: Usually migraines go undiagnosed and thus are untreated. In case you experience the symptoms regularly then talk to the doctor, who evaluates the symptoms and can start a treatment. You can also be referred to a neurologist who is trained to treat the migraines and other conditions. During the appointment the neurologist usually asks about the family history of headaches and migraines along with your symptoms and medical history.
The doctor might advise for some tests like:
Blood Tests: These reveal problems with the blood vessel like an infection in the spinal cord and brain.
CT scan: Used to diagnose the infections, tumors, brain damage, and bleeding that cause the migraines.
MRI: This helps to diagnose the tumors bleeding infections, neurological conditions, and strokes.
Lumbar Puncture: For analyzing infections and neurological damages. In lumbar puncture a thin needle is inserted between the two vertebrae to remove a sample of the cerebrospinal fluid for analysis.
Treatments
Migraine treatments can help stop symptoms and prevent future attacks.
Many medications have been designed to treat migraines. Some drugs often used to treat other conditions also may help relieve or prevent migraines. Medications used to combat migraines fall into two broad categories:
Pain-relieving medications. Also known as acute or abortive treatment, these types of drugs are taken during migraine attacks and are designed to stop symptoms.
Preventive medications. These types of drugs are taken regularly, often on a daily basis, to reduce the severity or frequency of migraines.
Your treatment strategy depends on the frequency and severity of your headaches, the degree of disability your headaches cause, and your other medical conditions.
Some medications aren't recommended if you're pregnant or breast-feeding. Some medications aren't given to children. Your doctor can help find the right medication for you.
2
people found this helpful

MBBS Bachelor of Medicine and Bachelor of Surgery, MD - General Medicine, DM - Neurology
Epilepsy is a disorder of the central nervous system, thus it is basically a neurological disorder. In this the nerve cell activity of the brain is disrupted and causes seizures along with episodes of unusual behavior along with the loss of consciousness. The symptoms of the seizure can vary and some people with epilepsy just stare blankly for few seconds when a seizure takes place, while some twitch their arms and legs repeatedly.
Symptoms of Epilepsy:
As epilepsy is caused by the abnormal activities in the brain cells, seizures affect the processes with which the brain coordinates. Some signs and symptoms are:
Staring blankly
Confusion which is temporary
Uncontrolled jerking movements of the legs and arms
Loss of awareness and consciousness
Psychic symptoms
Mostly the symptoms vary depending on the type of the seizure. The seizures are further classified into focal and generalized depending on which part of the brain shows abnormal activity.
Focal seizures
When seizures are due to the abnormal activity of the cells in just one area then it is known as focal seizures. These seizures are of two types:
Simple partial seizures or the focal seizures without loss of consciousness. These seizures basically alter the emotions and the things like change in smell, look, sound and taste. These also result in the involuntary jerking of the body like the legs and arms, with spontaneous sensory symptoms like the tingling and flashing of the lights.
Complex partial seizures or the focal dyscognitive seizures. These seizures have a loss of awareness and consciousness. One might just stare blankly into space in this seizure and performs repetitive activities like swallowing, chewing, walking in circles and chewing.
Generalized seizures
There are six types of generalized seizures. These are:
Absence seizures, also known as petit mal seizures, are commonly seen in children and are characterized by subtle body movements like lip smacking and eye blinking and staring blankly into space. These also cause loss of consciousness.
Tonic seizures lead to stiffening of the muscles. These affect the muscles of the legs and arms and also cause to fall to the ground.
Atonic seizures are also called as drop seizures. These cause loss of control in the muscles, thereby leading to collapse or fall.
Clonic seizures are the rhythmic and jerking muscle movements. These affect the arms, face and neck.
Myoclonic seizures appear as twitches in the arms and legs.
Tonic-clonic seizures also known as grand mal seizures are very dramatic and lead to body stiffening, abrupt loss of consciousness, shaking and loss of bladder control and tongue biting.
3195
people found this helpful

MBBS Bachelor of Medicine and Bachelor of Surgery, MD - General Medicine, DM - Neurology
A stroke, also called cerebrovascular accident (CVA), cerebrovascular insult(CVI), or brain attack, occurs when a part of the brain is deprived of blood flow. When the brain cells are deprived of oxygen they begin to die. When brain cells die, the functions controlled by that part of the brain also stops, which results in different types of disabilities among stroke survivors.
There are two types of strokes
Hemorrhagic
Ischemic stroke
The first is caused when a brain aneurysm or a weak blood vessel bursts. Most of the time, this type of stroke leads to death. The second one happens when a clot blocks the flow of blood to the brain. Patients suffering from stroke suffer from various side-effects, the most common ones being paralysis or loss of feeling in a certain part of the body, problem in understanding or talking and loss of vision in one side. The side-effects start showing up regularly after a person has had a stroke.
In certain conditions, blood flow to a certain part of the brain stops for only some time and hence the body suffers stroke like symptoms which only last a couple of hours before disappearing. This is known as a transient ischemic attack (TIA). Unfortunately, the effects of a stroke can be debilitating and also permanent. Hence its important to know the symptoms of a stroke and rush the patient to a doctor as soon as possible. Sometimes early treatment can save a lot of damage.
The primary symptoms of stroke are as follows:
Confusion and problems with talking and comprehension
Headache along with alteration of consciousness or vomiting
Numbness of the face, arms or legs, especially on one side of the body
Issue with seeing, in one or both eyes
Inability to walk with stability, including disrupted coordination
Problems with the bladder and bowel control
Acute depression
Body temperature fluctuates, and pain worsens with movement
Paralysis on one side of the body along with fatigue
Problem in expressing or controlling emotions
Risk Factors:
Increased Cholesterol
Sedentary Lifestyle
Diagnosis of stroke
Several tests are carried out to determine the type of stroke acquired. They are:
Physical examination, which involves observing the patient's overall condition.
Blood tests
CT scans
MRI scans
Echocardiograms
Stroke is a fatal brain disease and can cause permanent damage to your system so its best to check with your doctor to know how you can prevent it.
2
people found this helpful

MBBS Bachelor of Medicine and Bachelor of Surgery, MD - General Medicine, DM - Neurology
Epilepsy is a neurological disease which is characterised by recurring epileptic seizures. These seizures can be brief or can persist for prolonged periods. Vigorous episodes which last long can result in physical injuries such as broken bones. Mention that 6th February is International epilepsy day.
Causes of Epilepsy
The cause of this condition isn't very evident; however, most medical practitioners attribute epileptic seizures to brain injury, tumours, infections in the brain or birth defects. Some doctors believe that epilepsy is caused due to genetic mutations and is an outcome of abnormal activity of cells in the brain. Other causes for this condition can be alcohol or narcotics withdrawal and electrolyte problems.
Symptoms
Repeated seizures
Impaired memory
Bouts of fainting
Short spans of blackout
Sudden bouts of blinking and chewing
Inappropriate repetitive movements
Types of Seizures
A seizure, also known as fit, is usually a brief episode characterised by uncontrollable jerking movement and loss of awareness due to abnormal neuronal activity in your brain. A collective occurrence of these seizures causes epilepsy.

There are three types of seizures an epileptic person usually encounters.
Idiopathic: This kind of seizure has no apparent cause
Cryptogenic: The doctors believe that there is a cause for the seizure but cannot detect it
Symptomatic: These seizures occur due to a reason.
Treatments
Medication: Medication is the most common treatment in case of epilepsy. Drugs taken on a regular basis can stop the seizure partially. But in very severe cases, they seem to have no effect at all.
Surgery: For symptomatic seizures which are caused due to abnormal brain function, surgery can be a way to get rid of seizures. In some minor cases, nerve stimulation in the brain and special diets can be prescribed to control the epileptic seizures.
Five facts about epilepsy you need to know:
Epilepsy is not psychosis or madness and can be treated easily
Popular celebraties with epilepsy include Aristotle, Alfred Nobel, Alexander the great, Sir Isaacs Newton, Martin Luther and Julius Caesar etc.
Woman with epilepsy can have a normal pregnancy
Newer medicines for epilepsy are effective and very safe
Surgery can cure epilepsy in some patients.
3354
people found this helpful

MBBS Bachelor of Medicine and Bachelor of Surgery, MD - General Medicine, DM - Neurology
A brain stroke can affect anyone at any point of time when the supply of blood to the brain is interrupted. It can threaten major physical functions and can prove to be fatally dangerous at times. The brain stem which is placed right above the spinal cord controls the breathing, heartbeat and levels of blood pressure. It is also in charge of controlling some elementary functions such as swallowing, hearing, speech and eye movements
What are the different types of strokes?
There are three main kinds of stroke: ischemic strokes, hemorrhagic strokes and transient ischemic attacks. The The most common type of brain stroke is the ischemic stroke is caused by narrowing or blocking of arteries to the brain, which prevents the proper supplyof of blood to the brain. Sometimes it so happens that the blood clot that has formed elsewhere in the body have travelled via the blood vessels and has been trapped in the blood vessel which provides blood to the brain. When the supply of blood to a part of the brain is hindered, the tissue in that area dies off owing to lack of oxygen. The other variant of brain stroke is termed as hemorrhagic stroke is caused when the blood vessels in and around the brain burstor or leak. Strokes need to be diagnosed and treated as quickly as possible in order to minimize brain damage.
What are the common symptoms of a brain stroke?
The symptoms of the brain stroke are largely dependent on the area of the brain that has been affected. It can interfere with normal functioning, such as breathing and talking and other functions which human beings can perform without thinking such as eye movements or swallowing. Since all the signals from the brain as well as other parts of the body traverse through the brain stem, the interruption of blood flow often leads to numbness or paralysis in different parts of the body.
Who is likely to have a stroke?
Anyone is at a risk of developing brain stroke although ageing is directly proportional to the risk of having a stroke. Not only that an individual with a family history of brain stroke or transient ischemic attack is at a higher risk of developing stroke. People who have aged over 65 accounts for about 33 percent of all brain strokes. It is important to point here that individuals with high blood pressure, high blood sugar, cholesterol, cancer, autoimmune diseases and some blood disorders are at a higher risk of developing brain stroke.
There are a few factors which can increase the risk of developing stroke beyond any control. But there are certain lifestyle choices as well which aids in controlling the chances of being affected by stroke. It is crucial to refrain from long-term hormone replacement therapies as well as birth control pills, smoking, lack of physical activity, excessive use of alcohol and drug addiction. A brain stroke is a life-threatening medical condition, and when an individual has symptoms that resemble that of stroke, it is crucial to seek immediate medical help.
Treatment for stroke:
Treatment depends on the type of stroke.
Ischemic strokes can be treated with 'clot-busting' drugs.
Hemorrhagic strokes can be treated with surgery to repair or block blood vessel weaknesses.
The most effective way to prevent strokes is through maintaining a healthy lifestyle.
What is TPA?
TPA is a thrombolytic or a "Clot Buster" drug. This clot buster is used to break-up the clot that is causing a blockage or disruption in the flow of blood to the brain and helps restore the blood flow to the area of the brain. It is given by intravenous (IV). This can be given only within 45.5 hrs of the onset of symptoms
Time is brain
Remember Every second Loss means brain cells die.
Rush to the nearest Stroke Centre whenever you experience such symptoms.
You can save the brain cells dying if you reach within 45.5 hrs by the CLOT BUSTER.
Endovascular procedures:
Another treatment option is an endovascular procedure called mechanical thrombectomy, strongly recommended, in whichtrained trained doctors try removing a large blood clot bysending sending a wired-caged device called a stentretriever, to the site of the blocked blood vessel in the brain
Stroke prevention:
The good news is that 80 percent of all strokes are preventable. It startswith with managing keyrisk risk factors, including
High blood pressure,
Cigarette smoking,
Physical inactivity.
More than half of all strokes are caused by uncontrolled hypertension or high blood pressure, making it the most important risk factor to control.
Rehabilitation:
The best way to get better after a stroke is to start stroke rehabilitation ("rehab"). In stroke rehab, a team of health professionals works with you to regain skills you lost as the result of a stroke.
3259
people found this helpful

MBBS Bachelor of Medicine and Bachelor of Surgery, MD - General Medicine, DM - Neurology
Some people suffer from difficulty in remembering things, and this may be attributed to Alzheimer's disease even though it is not the only cause of memory disorders. If you are recently having troubles in remembering, then it is high time that you should consult with an expert.
Common causes of memory disorders
You will be surprised to know about the various causes of memory loss and here are some of them include:
Treatment of memory problems
The treatment of memory problems is entirely dependent on the cause. In some instances, the disorder is reversible with the help of proper treatment. For example, when the memory loss is caused by some medicines, it can be cured by altering the course of medications. Treating depression may also be helpful for memory problems when depression is the causing factor.
There are many medicines available for the treatment of memory problems. With the progress of memory problems, the cells of the brain start dying, and it causes the cognitive symptoms to worsen. Even though the medications that are available at present may not be helpful in stopping the damage to the brain cells, they can be helpful in stabilizing the symptoms by influencing the chemicals involved in carrying messages among the nerve cells in the brain. Sometimes, doctors prescribe both the types of medicines together to speed up the recovery process hindering further damage.
2999
people found this helpful

MBBS Bachelor of Medicine and Bachelor of Surgery, MD - General Medicine, DM - Neurology
Febrile Convulsion is a Seizure in relation with fever only; usually at peak of fever. At this age Febrile Convulsion is very common. Get EEG done.
2
people found this helpful

MBBS Bachelor of Medicine and Bachelor of Surgery, MD - General Medicine, DM - Neurology

MBBS Bachelor of Medicine and Bachelor of Surgery, MD - General Medicine, DM - Neurology
Already 10 months passed. You should meet a Neurologist. Usually 10-15% cases have residual disability depending on the severity of attack.
1
person found this helpful
Near By Doctors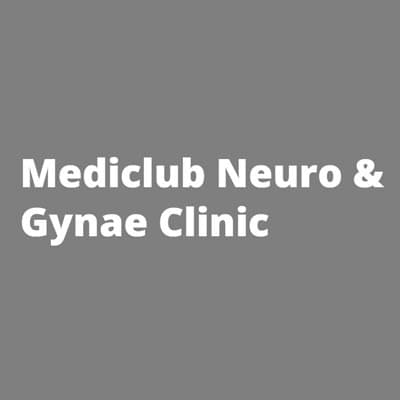 Neurologist
Mediclub Neuro & Gynae Clinic,
Book Appointment