Videos (1)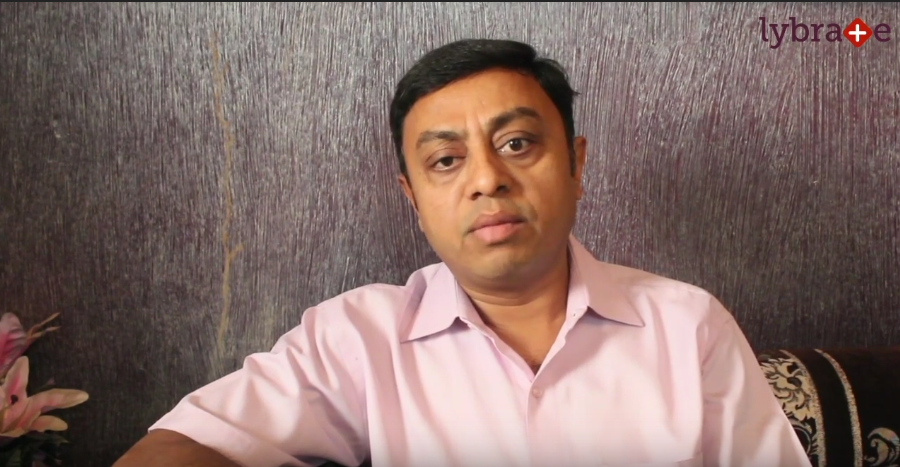 Chronic abdominal pain is present for more than 3 months. It may be present all the time (chronic) or come and go (recurring). People with chronic abdominal pain may also have other symptoms, depending on the cause.
read more
Personal Statement
My experience is coupled with genuine concern for my patients. All of my staff is dedicated to your comfort and prompt attention as well.
...more
My experience is coupled with genuine concern for my patients. All of my staff is dedicated to your comfort and prompt attention as well.
More about Dr. Ajay Kumar Gupta
The number of patients suffering from abdominal-related health issues is rising rapidly, and in this situation, the need for a specialist General and Laparoscopic Surgeon becomes extremely important. Dr Ajay Kumar Gupta, MBBS, MS General Surgeon, is a Faridabad-based General and Laparoscopic Surgeon, having a vast experience of 19 years. He practises at Vandana Surgical & eternity Centre located at FCA-2, Patel Chowk, S.G.M. Nagar, Faridabad from Monday to Saturday between 6.30 pm and 8.30 pm. Despite having a huge experience, his consultation fee is very affordable. He charges only Rs 250 for physical consultation while RS 200 for online consultation. You can also have telephonic consultation from the doctor via lybrate.com. Lybrate has a nexus with top General and Laparoscopic Surgeons in Faridabad and Dr Ajay Kumar Gupta is one among them. He has treated innumerable patients during his career and has always received positive reviews from his patients.
Info
Education
MBBS - B.R.D.M.C. Gorakhpur University - 1999
MS - Motilal Nehru Medical College Allahabad - 2002
Languages spoken
English
Hindi
Location
Book Clinic Appointment with Dr. Ajay Kumar Gupta

FCA-2, Patel Chowk, S.G.M. Nagar

,

Faridabad
Get Directions




Services
Submit Feedback
Submit a review for Dr. Ajay Kumar Gupta
Your feedback matters!
Write a Review
Patient Review Highlights
"Professional"
1 review
Feed
Ulcerative colitis is a chronic inflammatory condition whereby tiny abscesses and ulcers are formed on the inner lining of the large intestine, or on the colon or rectum. These ulcers may burst frequently resulting in diarrhea and bloody stools. This disease may also be responsible for causing anemia as well as harsh abdominal pain.
Ulcerative colitis normally alternates periodically from flaring up to receding quickly. These periods of remission can either last for weeks or maybe, even for years at a stretch. They are however, not permanent and although the disease may seem to have disappeared completely, it can soon show up again in no time. Usually beginning in the rectum, it can, by and by, spread rapidly to other parts of the colon. If it is, however, limited only to the rectum, then it is more commonly referred to as ulcerative proctitis.
Surgery is generally obligatory and mandatory when it comes to treating ulcerative colitis. If surgery is not performed, you may suffer long-lasting side effects, including cancer and colon rupture.
Here are the different types of surgery that you may undergo:
1. Colectomy: This is done when the entire colon needs to be removed and is usually performed to eliminate the perils of acquiring colon cancer.
2. Proctocolectomy: This concerns the total removal of both colon and rectum, and is usually the standard procedure when dealing with ulcerative colitis.
3. Ileal Pouch Anal Anastomosis: If the treatment does not require a permanent stoma, and if you can still manage to let out stool from your anus, then this surgery, also called restorative proctolectomy, would be most appropriate. Here, both colon and rectum are removed but at the same time, the small intestine is utilized to form an internal reservoir, called a J-pouch, which is linked to the anus and can hereafter serve as your new rectum.

1796
people found this helpful
In simple language, Hemorrhage is an escape of blood from the veins or blood vessels. This escape may happen because of various reasons like, for example, injury, low platelet count, threatened abortion, Piles (Hemorrhoids), cancer, surgery, lever disease, brain trauma, acute bronchitis, menstrual problem and so on.
Types of haemorrhage:
As a matter of fact, Hemorrhage is grouped into several categories. Hemorrhage can occur post surgery, and such hemorrhage is called as postoperative hemorrhage. Similarly, for various reasons hemorrhage can occur from the artery (Arterial hemorrhage), vein (Venous hemorrhage) or capillary (Capillary hemorrhage). If hemorrhage happens because of an injury, it is called primary hemorrhage. Other types of hemorrhage are delayed bleeding post injury (Reactionary hemorrhage), bleeding following child birth (Postpartum hemorrhage), delay in bleeding following Sepsis popularly called as septic (Secondary hemorrhage), bleeding from urine (Haematuria), bleeding while coughing (Hemoptysis) and bleeding caused in the stomach (Hematemesis).

Further, hemorrhage can be broadly classified into two namely internal and external:
* It would be needless to mention that excessive bleeding may lead to several complications. It can result in organ failure and there are instances that excessive bleeding can be fatal. On the other hand, blood loss can be external or visible hemorrhage like those caused during an injury. There are also instances of blood loss occurring internally in which case the patient may notice blood either in the urine or stools, vagina or while coughing or through the nostrils or even from the mouth. In such cases, the patient should be rushed to a doctor who after careful examination, and tests would be able to identify the causes of the internal bleeding.

* In case of external bleeding or external hemorrhage like those caused due to an injury, you may provide the necessary first aid. When the bleeding is noticed, do not get alarmed and also try to keep the patient calm. Hemorrhage caused due to external injury would normally stop within one or two minutes. However, if the bleeding persists even after two or three minutes, such cases would require medical attention, and therefore, you should rush the patient to the doctor at the earliest.
Remedies:
There are several remedies to tackle the problem of hemorrhage. Some of the normal procedures followed are IV fluid, oxygen, administering medicines like Vitamin B12 and so on. In complicated cases, the physician may suggest bone marrow surgical procedure, Endogenous EPO or such other procedures. If hemorrhage is left unattended, it can result in several complications. Therefore, you should rush the patient to the physician urgently.

Having a surgery, big or small, will subject your body to a certain degree of pain. Post operative care, hence, is of paramount importance. You'll have a surgical wound where the surgeon makes the incision. To ensure it heals quickly and reduce your chances of an infection, it is important you care for your wound area and keep a regular check for unusual signs and symptoms.
Let us take a step back to understand the normal process on how a wound heals. At first, there will be inflammation during the first week when blood flow to your wound increases. This is a crucial care period as your wound is still fresh. The second phase is proliferation where new blood vessels and tissue begin to grow around the area. The third and final phase is maturation where new cells develop to strengthen the wound and soften the scar. Depending on the location and size of your wound, your surgeon may have used stitches (medically called sutures), metal clips or staples and adhesive dressings, tapes or glue. Stitches, clips and staples are usually removed between three and 14 days after your treatment.
Here is how you can care for your surgical incision
1.Change your dressing regularly: Most patients are called to the hospital at regular intervals during the first week for a two or three dressing changes. The nurse or doctor ensures a sterile environment during the process. If you find your dressing falling off late night and can't go to the hospital, you can wash your hands thoroughly and open a new sterile dressing package and apply on your wound. At all times, touch only the edges of your old / new dressing.
2.General care for your incision site: Keep the incision site as clean and dry as possible. Keep it covered with plastic during a shower if it is on your hands or legs or take a sponge bath until you get a green signal from your doctor. Protect the incision from sunlight. Some incisions may get itchy as they heal. This is quite common but it is important not to scratch your incision during this period.
3.Eating and drinking properly to heal quickly: Vitamin C and protein are important to aid wound healing. Eat a healthy, balanced diet with plenty of variety including lean meat, fish, eggs, dairy, and fruit and vegetables. Make sure that you drink enough water because if you're dehydrated, your wound may take longer to heal.
4.Look for signs of infection: The common signs of an infection are redness, swelling, unusual drainage, warmth around the incision site
increased pain or tenderness at the incision, incision opens up or a fever of more than 100.4 degrees F.
1912
people found this helpful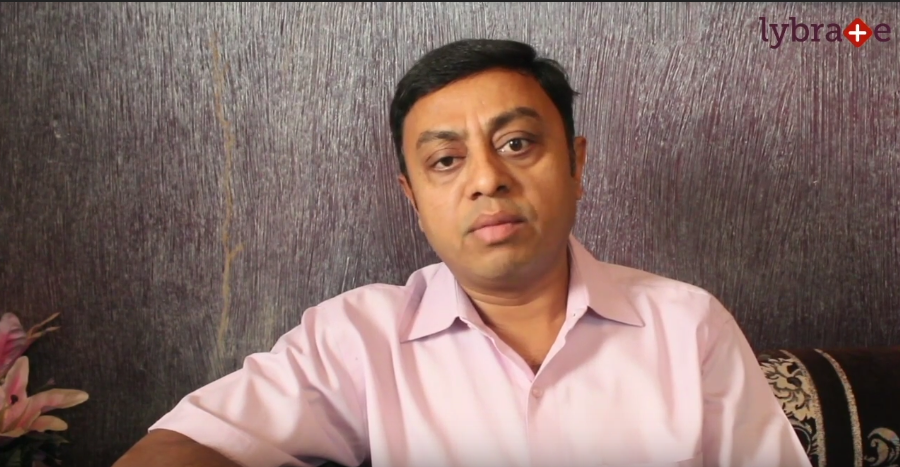 Chronic abdominal pain is present for more than 3 months. It may be present all the time (chronic) or come and go (recurring). People with chronic abdominal pain may also have other symptoms, depending on the cause.
2876
people found this helpful
Piles or Hemorrhoids is a common condition that can affect a man or woman at any stage of their life. This is not life-threatening but it can be extremely painful and uncomfortable. Therefore, seeking the proper treatment at the right time is necessary. Surgery is one of the best forms of treatment for this condition. This is known as a hemorrhoidectomy. It ensures that the problem does not recur. Recovering from a surgery to remove piles can take 2-3 weeks. Here are a few tips to ensure fast healing.
Take a sitz bath
A sitz bath can help relieve pain and discomfort after a hemorrhoidectomy. This involves filling a shallow tub with warm water and sitting in it. It is important not to add anything to this water. A sitz bath can be taken multiple times in a day in the first week following surgery. The warm water helps relax the muscles and reduces swelling and pain. Once the water cools down, you may follow a sitz bath with an ice pack. This should not be placed in direct contact with the skin and should be held in place for not longer than 5-10 minutes.
Use a handheld shower to keep the area clean
It is important to keep the surgery site clean at all times. However given the sensitivity around the area, this can be difficult especially after passing stool. Using a handheld shower or bidet attachment can make this process easier and less painful. Air dry the area or pat it dry with a soft towel. Do not rub the area as it may damage the skin.
Use medication wisely
Your doctor will probably prescribe painkillers after the surgery. This prescription must be followed strictly as overuse of opioid painkillers can result in constipation. Along with this, a laxative or stool softener may also be prescribed. The instructions given with this medication must be followed strictly. Taking excessive doses can lead to diarrhoea that may, in turn, slow down the healing process.
Eat Right
To prevent constipation and speed up the healing process, the patient must have a well-balanced diet. This should be rich in fibre to enable waste to travel smoothly through the digestive system. The patient must also drink a minimum of 8-10 glasses of water a day. This does not include soft drinks, juices, tea, coffee etc. This keeps stools soft and makes their excretion less painful.
2760
people found this helpful
A traumatic injury refers to a serious brain injury that affects all the aspects of a person including his or her personality. This may be the result of a severe fall, a car accident, firearms etc. Unlike an injury to the arm or leg, no two traumatic injuries have the same effect. These injuries also do not heal like other injuries.
There are many different kinds of treatment options available for traumatic injuries. Initially, treatment aims at stabilizing the individual and assessing the scope of the injury. Acute treatment is used to minimize secondary injuries. In many cases, surgery is also required to prevent secondary injuries and to help maintain a steady flow of oxygenated blood to the brain. This relieves the internal swelling and pressure. It also minimized additional damage to brain tissue. Most patients also need rehabilitative care to get back to their normal life.
Surgical treatment is usually advised in the case of a traumatic head injury. However, in the case of internal brain injuries, this may not be the first preference. In such cases, an intracranial pressure monitoring device or a bolt is implanted to monitor pressure levels in the brain. Only then surgery may be required to drain bleeding in the skull cavity and to repair the torn tissues. Blood clots or hematomas will also need to be removed surgically. Sometimes, surgery may also be required to create a window in the skull so as to relieve internal pressure.
In severe cases, if there is extensive tissue damage, the damaged portion of the brain may be surgically removed. This creates space for the healthy brain tissue to heal. In the case of an open brain injury, surgery is the first course of treatment. In such cases, the doctor's first sim is usually to repair the fractured skull and remove damaged tissue. This minimizes pressure on the brain and also helps prevent secondary infections and injuries.
These surgeries are generally performed while the patient is under general anaesthesia. Recovering from a traumatic brain injury takes time and hospitalization is usually required for a few weeks. Once the injury has healed considerably, rehabilitation is then required to relearn basic skills. This may begin as an inpatient procedure and later be transferred to an outpatient exercise. The duration and type of rehabilitation required vary from case to case and depends on the type and severity of the injury.
2572
people found this helpful
When a person is told of the need to undergo surgery, one of the first things that comes to mind is the pain after the procedure. Is it going to be very painful? How long is it going to last? How to manage it? These are some questions that doctors are repeatedly asked and they spend quite a bit of time trying to put the patient at ease.
The talk about post-surgery pain management should begin well ahead of surgery so that the patient can plan accordingly and be mentally prepared. There could be cases where the patient may need to have a caretaker when back home so that they can assist in daily chores and manage pain. Read on to know some of the tips to manage pain.
Expect the pain: Talk to your doctor well in advance so that you are mentally prepared for the pain that will come post the surgery. The type of pain, duration, radiation to surrounding areas, etc., will help to plan in pain management. While back surgery produces spasms, abdominal surgery can cause cramps in the stomach. If you have pre-existing conditions like chronic pain, the pain is likely to get worse.
Beat the pain: After surgery, take the pain medication before the anesthetic effect wears off. This gives enough time for the medication to kick in before the effect of anesthesia wears off. Else, there could be a period of intense pain, which can be quite difficult to manage. Though some people avoid pain medications, take them if you need. Also, if you had side effects with any, let your medical team know so that an alternative medicine can be prescribed.
Emotional management: A surgery comes with a lot of anxiety and depression. This could be due to social, financial, physical, and emotional reasons. Pain is a lot more emotional than physical, so preparing for pain helps in dealing with it better. Talking to friends and family can be really help you deal with the entire situation and If required, you can reach out to social workers or counsellors so that you are at ease with other issues and manage pain better.
Alternative therapies: For some, in addition to the painkillers, therapies like mild yoga, acupressure, meditation, music, and other relaxation techniques work wonders. They soothe the mind and make sure pain is lot reduced. They also improve blood circulation and thereby promote healing. Quicker healing promotes pain relief, making it further easy.
Types of pain relief measures: Depending on the severity of the postsurgical pain, one of the following may be used

PCA or patient-controlled analgesia: The patient can program the amount of pain medicine via a small pump.
Nerve blocks: This is useful to control pain over a specific area supplied by a nerve.
Oral pills: In mild to moderate cases, tablets are given to control pain. Depending on their duration of action, repeat doses are planned. Narcotics could be used initially before switching to non-narcotic painkillers.
​​In case you have a concern or query you can always consult an expert & get answers to your questions!
2423
people found this helpful
The incidence of pain and lumps in the breast is on the rise. Breast cancer has grown in incidence over the years. More women are getting diagnosed with it, and the age at which they are being diagnosed has reduced too. Therefore, preventative checks and screenings have gone up significantly. The number of women diagnosed with small lumps has gone up drastically. The good thing is that since these are diagnosed in the early stages, the treatment is simpler and the prognosis far better than women who get diagnosed much later in life.
In a majority of cases, once a lump is identified the most preferred treatment is removal. This is known as lumpectomy. However, before a final decision is made to remove the lump, there are certain tests that are run by the doctor to confirm the diagnosis and extent of spread.
A thorough breast exam to identify if this is an isolated lump or if there are more lumps in either breast. The exact shape and size of the lump also need to be identified so that treatment can be planned accordingly.
Imaging to see if the lymph nodes have been involved. In most cases, there could be spread to the lymph nodes in the armpits which also need to be removed if required. If the lump is too big or too many in number, then a mastectomy may be required instead of a lumpectomy. This requires removal of the entire breast tissue on one or both sides (rarely) along with involved lymph nodes.
Pre-surgery: Once the diagnosis is confirmed, then the doctor will plan treatment. Prior to the surgery,
Talk to your doctor about your other medical conditions and medications and allergies, if any
Gynecologic history is very important to be discussed in detail
Blood thinners have to be stopped prior to the surgery
Post-surgery care needs to be planned, including a caretaker for a few days and postop care
During surgery:
Lumpectomy or mastectomy is often done under general anaesthesia
This requires hospitalization and carries the risks associated with anaesthesia
The outlined breast tissue or complete breast and surrounding lymph nodes will be removed. The area will be closed using sutures and bandaged
Post-surgery:
The wound needs to heal, and so postop care is very important
For the first few days, painkillers and antibiotics are used to control pain and infection
As a follow-up, some women may require radiation therapy to contain the suspicious tissue that may be left behind after lumpectomy
If extensive breast tissue was removed, some women may prefer to have reconstructive surgery done
Remember that lumpectomy is not a definitive procedure, and there could be cases that require a repeat operation
Advantages:
Less invasive compared to a mastectomy
The appearance of the breast is minimally affected, and symmetry is maintained
Disadvantages:
May not ensure complete removal
May require additional radiation therapy
May require repeat surgery
In case you have a concern or query you can always consult an expert & get answers to your questions!
2436
people found this helpful