About
Our goal is to provide a compassionate professional environment to make your experience comfortable. Our staff is friendly, knowledgable and very helpful in addressing your health and fin...
...more
Our goal is to provide a compassionate professional environment to make your experience comfortable. Our staff is friendly, knowledgable and very helpful in addressing your health and financial concerns.
More about Active bone & joint rehabilitation clinic
Active bone & joint rehabilitation clinic is known for housing experienced Physiotherapists. Dr. Sunil Gupta, a well-reputed Physiotherapist, practices in Faridabad. Visit this medical health centre for Physiotherapists recommended by 45 patients.
Location
A 39 ground floor ashoka enclave 2, sec 37
Ashoka Enclave
Faridabad,
Haryana
-
121003

Get Directions
Doctor in Active bone & joint rehabilitation clinic
Services
Submit Feedback
Submit a review for Active bone & joint rehabilitation clinic
Your feedback matters!
Write a Review
Feed
Nothing posted by this doctor yet. Here are some posts by similar doctors.
Foot arch pain is used in broader context for describing pain in bones, ligaments, muscles and nerve on the foot bottom. Slight damage to any of the components in the foot bottom can cause great pain. For starters, the pain lasts for a brief period, but increases over time if the condition is left untreated. Foot arch pain is more commonly witnessed in people over the age of 60 and among athletes engaged in sports of high impact.
The treatment plan of the pain totally depends on the cause. An early and right diagnosis goes a long way in treating the condition faster. For occasional mild to moderate pain, simple solutions such as footwear change can do the trick. Doctors often suggest four simple methods. This starts with rest followed by applying ice and then trying compression and elevation.
Anti-inflammatory medications are used to treat foot arch pain. Cases that are severe in nature can be treated with steroid and anti-inflammatory injections. For extreme cases, cortisol injections are prescribed too. This is done to relieve pain and release plantar fascia. Even stretching exercises are known to give relief from the pain. Some of the recommended exercises during this period are:
Stretch-related to plantar fascia: This exercise should be performed by crossing the legs at the junction of the knee. The body weight should be rested on the unaffected leg and it should gradually come down to touch the toe. The idea is to stretch the plantar fascia. A set of 20 such movements should be practised on a daily basis. Each movement should last for about 10 seconds.
Foot flexing: This exercise can be practised before getting out of bed. This is the tie when the pain from the plantar fascia is felt the most. This exercise should be repeated 20 times each lasting for about 10 seconds.
Rolling stretch: This exercise should be started by sitting in a chair. A tennis ball should be placed under the foot arch and the same should be rolled back and forth for ten times at a time. The same should be repeated with the second foot. Once this posture gets comfortable, the same should be practised by standing on the ball. It is known to be extremely useful for people suffering from foot arch pain.
How to prevent foot arch pain?
1. Wear shoes that are half an inch lose as they will make feel comfortable while walking
2. Losing weight; obese tends to cause pain in the foot arch
3. Performing free hand exercise and simple stretching on a daily basis
4. Not to overuse the foot. People who stand for more than 5-6 hours at stretch on a daily basis are observed to have foot arch pain.
Back pain is one the most common problems that you are most likely to experience, given the rigors of the modern day lifestyle. Back pain is usually characterized by a mild to severe pain in your lower back area. Some of the causes of back pain can be:
An accident or an injury
Heavy lifting
Stress and Depression
Bad posture
Homeopathy, with its plethora of medicines, serves as a better alternative as compared to its allopathic counterpart in curing back pain permanently, both acute as well as chronic. Homeopathic remedies are completely natural remedies without any side effect whatsoever.
Here are some basic homeopathic remedies for back pain:
Arnica: If the cause of your back pain is an injury, Arnica can be one of the best homeopathic medicines. In this sort of a pain, you experience stiffness and soreness at the back of your muscles.
Bryonia: If your backache worsens with movement, Bryonia can help to cure this problem. You experience a stiff and tearing pain which worsens in humid and hot conditions. Try not to lie on a soft surface if you experience this sort of a pain. Proper rest with this medicine is suggested.
Kali Carb: Kali carb is best in treating low back pain, especially in females after a delivery. This medicine caters to the sort of a pain which renders a great amount of weakness to your back muscles.
Mag Phos: It is one of the best homeopathic remedies if you experience a sort of a pain, which is relieved by external application of heat. Pain, both of acute and chronic stages, can be cured by this medicine.
Rhus tox: If your pain gets worse with movement, Rhus-tox is one of the most potent homeopathic remedies which can treat the issue. This sort of a pain causes stiffness in the back and at times, gets aggravated when you are resting.
Bellis Per: This homeopathic wonder takes care of pain which is chronic, or which has been left untreated since a long time. Any surgical related back pain problem can also be remedied by this medicine.
Even though some of the medications are mentioned here, it is better to take proper advice from your homeopathic practitioner, as the dosage and frequency must be decided by your doctor only based on the symptoms and your medical history.
मानव शरीर की संरचना में एड़ी पैरों के तलवे के पिछले हिस्से को कहा जाता है. हमारे पैर में 26 हड्डियां होती हैं, जिनमें से एड़ी की हड्डी सबसे बड़ी होती है. एड़ी की संरचना इस प्रकार की होती है, जिससे वह दृढ़ता से शरीर के वजन को उठा सके. चलते या दौड़ते समय जब हमारी एड़ी ज़मीन से टकराती है, तो यह पैर पर पड़ने वाले दबाव को अवशोषित कर लेती है और हमें आगे की ओर बढ़ने में सक्षम बनाती है. दौड़ने के कारण पैरों पर ज़्यादा दबाव पड़ सकता है. परिणामस्वरूप एड़ी कमजोर हो जाती है और इसमें दर्द होने लगता है. अधिकांश मामलों में, एड़ी के दर्द के लिए एक यांत्रिक कारण ज़िम्मेदार है. गठिया, संक्रमण, एक स्वप्रतिरक्षित समस्या, आघात, एक न्यूरोलॉजिकल समस्या या कुछ अन्य प्रणालीगत स्थिति (ऐसी स्थिति जो पूरे शरीर को प्रभावित करती है) के कारण भी यह दर्द हो सकता है. आइए एड़ी दर्द के उपचार को विस्तार से जानें.
सामान्य उपचार

1. गद्देदार सोल या एड़ी कप का इस्तेमाल:- एड़ी बर्साइटिस का उपचार बर्साइटिस को उत्पन्न करने वाली गतिविधियों को सीमित करने के लिए रोगी गद्देदार सोल या एड़ी कप का इस्तेमाल कर सकते हैं. इस उपचार के साथ-साथ एड़ी को पर्याप्त आराम देना प्रभावी होता है. गंभीर मामलों में, मरीज को एक स्टेरॉयड इंजेक्शन की आवश्यकता हो सकती है.

2. ये भी कर सकते हैं:- एड़ी की गांठों के लिए उपचार एड़ी के पीछे होने वाली सूजन में बर्फ और फुटवियर बदलने से राहत मिल सकती है. अचिल्लेस पैड और एड़ी ग्रिप पैड भी अस्थायी रूप से आराम देते हैं. कभी-कभी डॉक्टर दर्द के लिए कॉर्टिसोन इंजेक्शन लगा सकते हैं. गंभीर मामलों में गाठों को सर्जरी के द्वारा निकाला जा सकता है.

नॉन स्टेरायडल एंटी इंफ्लेमेटरी ड्रग्स-
दर्द कम करने के लिए एनाल्जेसिक दवा का उपयोग किया जा सकता है. इस दवा की अधिक खुराक सूजन को भी कम कर सकती है. एनएसएआईडी गैर-मादक पदार्थ हैं (ये बेहोशी उत्पन्न नहीं करते हैं). ये प्लान्टर फ़ेशियाइटिस से ग्रसित रोगियों के दर्द और सूजन में राहत दिला सकते हैं. कॉर्टिकोस्टेरॉइड – कॉर्टिकोस्टेरॉइड का सुझाव आमतौर पर तब दिया जाता है, जब एनएसएआईडी का कोई प्रभाव नहीँ हो रहा हो. कॉर्टिकोस्टेरॉइड का घोल त्वचा पर दर्द वाले हिस्से पर लगाया जाता है, फिर एक विद्युतीय प्रवाह को अवशोषण करने के लिए प्रयोग किया जाता है. वैकल्पिक रूप से, डॉक्टर दवा को इंजेक्शन के द्वारा भी दे सकते हैं. हालांकि, कई इंजेक्शन लगाने के परिणामस्वरूप प्लान्टर फ़ेशिया कमजोर हो सकता है. इससे एड़ी की हड्डी के चारों तरफ स्थित वसा की मोटी परत के टूटने और संकुचित होने का जोखिम बढ़ सकता है. कुछ डॉक्टर अल्ट्रासाउंड का उपयोग करके सुनिश्चित कर सकते हैं कि मरीज़ को सही जगह पर इंजेक्शन दिया गया है या नहीं.

फिजियोथेरेपी के द्वारा-
फिजियोथेरेपिस्ट मरीज को ऐसे व्यायाम सिखा सकते हैं, जिससे प्लान्टर फ़ेशिया और अचिल्लेस पेशी का लचीलापन बढ़ता है. इससे पैर के निचले हिस्से की मांसपेशियां मजबूत होती हैं, जिसके कारण टखने और एड़ी का संतुलन बेहतर होता है. मरीज को एथलेटिक टैपिंग करना भी सिखाया जा सकता है, जिससे पैर के निचले हिस्से को अच्छा आधार मिलता है.

1. रात को पट्टी लगाकर सोना – स्प्लिन्ट को पिंडली और पैर के लिए उचित माना जाता है. रोगी इसे सोते वक्त लगाता है. स्प्लिन्ट के कारण प्लान्टर फ़ेशिया और अचिल्लेस पेशी रात भर अपनी जगह पर स्थिर रहते हैं.

2. ऑर्थोटिक्स – पैर की समस्याओं को ठीक करने के लिए इन्सोल्स और ऑर्थोटिक्स (सहायक उपकरण) उपयोगी हो सकते हैं. साथ ही, चिकित्सा के दौरान एड़ी के लिए आरामदायक और सुरक्षित होते हैं.

3. एक्स्ट्रा कॉरपोरल शॉक वेव थेरेपी - उपचार को प्रभावशाली बनाने के लिए प्रभावित हिस्सों में ध्वनि तरंगों को प्रेषित किया जाता है. इस प्रकार की चिकित्सा का परामर्श केवल उन पुराने (दीर्घकालिक) मामलों के लिए दिया जाता है, जो दवाओं से ठीक नहीं होते हैं.

4. सर्जरी – इसमें प्लान्टर फ़ेशिया को एड़ी की हड्डी से अलग कर दिया जाता है. इस प्रक्रिया का सुझाव केवल तब दिया जाता है, जब कोई और इलाज काम नहीं करता.इस सर्जरी के बाद एड़ी के आर्च (एड़ी और पंजे के बीच का निचला भाग) के कमज़ोर होने का जोखिम होता है.

5. आराम – ज़्यादा देर तक भागने या खड़े रहने या कठोर सतह पर चलने से बचें. एड़ियों पर दबाव डालने वाली गतिविधियां न करें.

6. बर्फ – लगभग 15 मिनट तक दर्द से प्रभावित हिस्से पर आइस पैक रखें. बर्फ को त्वचा के साथ सीधे संपर्क में न लाएं.

7. जूते – आरामदायक जूते पहनना बहुत महत्वपूर्ण है. एथलीटों को अभ्यास या प्रतिस्पर्धा के दौरान पहने जाने वाले जूतों का चुनाव सावधानी से करना चाहिए. खेल के दौरान पहने जाने वाले जूतों को निश्चित समय के बाद बदल देना चाहिए.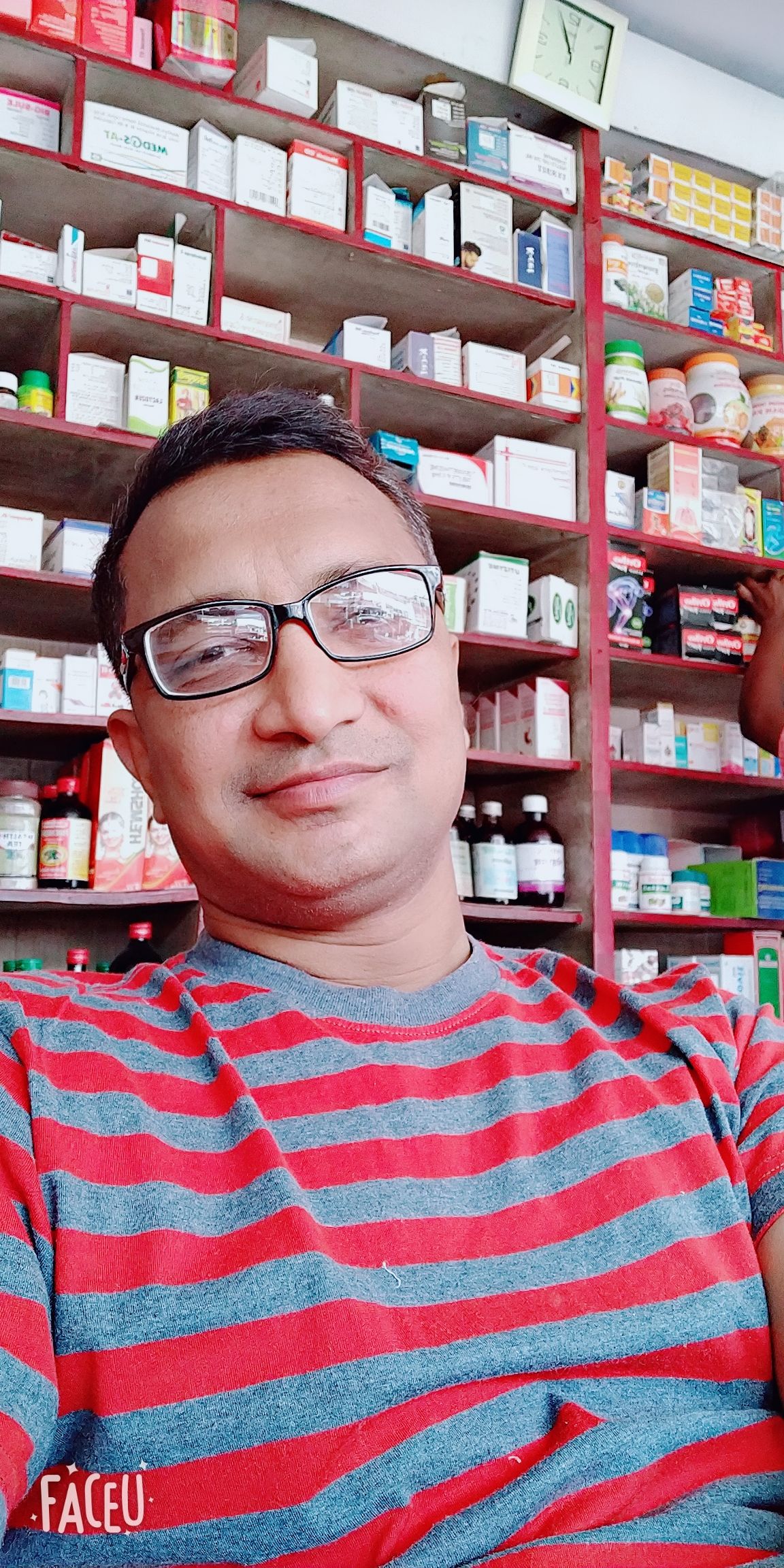 RMP ,PHARMACYST, NATUROPATHIST,,PATIENT COUNCILAR
Alternative Medicine Specialist,
Do use" rice" rest, ice, compression, and elevation (rice) are good for knee pain caused by a minor injury or an arthritis flare. Give your knee some rest, apply ice to reduce swelling, wear a compressive bandage, and keep your knee elevated.
1
person found this helpful

MBBS, MD , FIPM (Fellow in Interventional Pain Management)
Anesthesiologist, Ahmedabad
Fibromyalgia is a condition characterised by extreme muscle pain that is followed by weakness, fatigue and issue with the state of mind. It is believed that fibromyalgia causes painful sensations by affecting the way your mind forms pain signals.
Indications now and then start after a physical injury, surgery, disease or critical mental anxiety. In different cases, side effects progressively show after some time with no single occasion that triggers it.
Here are some coping methods you can use to help yourself live well with fibromyalgia:
Minimize stress and tension in your life. Stress may play an essential part in activating fibromyalgia side effects and its symptoms. Many individuals with fibromyalgia tend to feel on the edge, anxious, and inactive around the time when the side effects fibromyalgia flare up.

Exclude yourself from unpleasant circumstances. People tend to amplify issues, making them appear to be far more prominent than they are. When you think of something to be a last chance situation, despite the fact that in reality, it is not, your body responds as though you are at risk. Work at treating your feelings as problems come by.

Make worksite adjustments. To continue working full-time, you should stay rationally and physically ready to handle your employment obligations. To keep away from stress and tension, you may need to give additional time during the day to complete your personal needs and sort out your problems. Converse with your manager and work out a timetable that allows you to manage your time.

Coordination. Coordination is important with an unending condition like fibromyalgia. Transparent conversations diminish the problems amongst you and your companion, family, friends and colleagues.

Figure out how to say no. Failing to say no to excessively numerous requests will make you overburdened. That will add to your anxiety level. To help yourself say 'no' to a convincing companion, consider the circumstance before you reply and also think about the time you will be saving.

Keep a diary. Writing in a diary consistently can turn into a great channel for analyzing yourself and your situation. A few people can also figure out when their fibromyalgia symptoms started. That can help them see how and when the symptoms began.

Take a hot shower. Take a hot shower, a hot tub bath, or a steam bath. To begin with, it will help you to unwind the muscles that are tense. It will also decrease the pain and make your muscles more flexible and effortless to move.

Exercise frequently. As per physiotherapists, exercising routinely is vital to get rid of fibromyalgia. In light of the pain, delicate muscles, continuous weakness, and stiffness felt by individuals with fibromyalgia, many have turned out to be physically unfit. Hence, all of the above-mentioned treatments are very important in order to stay fit.
Ayurveda is an ancient healing technique that is very effective for today's lifestyle ailments. For many people, low backache can be quite a pain. While strong pills and capsules may give you temporary relief they do not address the core issue and have a number of side effects. Ayurveda, on the other hand, addresses the trigger to the backache and has no side effects. Intrigued; take a look at these ayurvedic techniques to cure low back pain.
Cut out on spices:
We may think it unrelated, but low back pain is often accompanied by indigestion. Spinal cord nerves connect to back muscles and digestive organs. Hence, a small change in your diet can have a great impact on your health. Spicy food aggravates the digestive system and has a drying effect on the body. By cutting back on spices and oil, the digestive system can work better and there will be less stress on the nerves connecting the spinal cord and back muscles and thus lesser backaches.
Warm your body:
According to ayurveda, back pains are caused by an increase in vata dosha or the amount of air and ether elements in the body. Warming the body can help lower these levels. Apply a heat pack to the back as a way of keeping the external body surface warm. Additionally, add warm food to your diet. This opens out any blockages in your digestive system and in turn reduces low back pain.
Padahastasana:
Ayurveda is very closely linked to yoga. Padahastasana is a yoga asana which addresses lower back pain by opening up the digestive channels and allowing the vata dosha to flow easily through the body. To practice, this asana stand with your legs together and lift your arms straight above your head while inhaling. As you exhale, bend forward from the hips while keeping your back and legs straight. Try and touch your toes. Hold the position for as long as possible and come back to the starting position while inhaling.
Anuloma Viloma:
Anuloma Viloma is a breathing exercise that balances the vata dosha. This is a technique that involves breathing from alternate nostrils. To begin, close the right nostril with your thumb and inhale through the left nostril. Close both nostrils and hold your breath for a few seconds. Then, release through the left nostril. Repeat this process, starting from the left nostril.
The core principle of ayurveda is to listen to your body's messages. These techniques will help you become more tuned to your body's needs and keep you free from backaches.
View All Feed
Near By Clinics

Sector 3, Faridabad,
Faridabad
View Clinic

View Clinic