About
Our mission is to blend state-of-the-art medical technology & research with a dedication to patient welfare & healing to provide you with the best possible health care.
...more
Our mission is to blend state-of-the-art medical technology & research with a dedication to patient welfare & healing to provide you with the best possible health care.
More about Param Tej Sehra Medical Centre
Param Tej Sehra Medical Centre is known for housing experienced Internal Medicine Specialists. Dr. Devindra Sehra, a well-reputed Internal Medicine Specialist, practices in Delhi. Visit this medical health centre for Internal Medicine Specialists recommended by 51 patients.
Timings
Location
#29, N W A Club Road, Punjabi Bagh.
Punjabi Bagh
Delhi,
Delhi
-
110026

Get Directions
Doctor in Param Tej Sehra Medical Centre
MBBS, MD - Internal Medicine
Internal Medicine Specialist
Services
Submit Feedback
Submit a review for Param Tej Sehra Medical Centre
Your feedback matters!
Write a Review
Feed
Nothing posted by this doctor yet. Here are some posts by similar doctors.
The festival of Diwali is greeted with great pomp and splendour and along with the regular festivities, the pollution levels in the air also rise due to the ritual of bursting fire crackers. In an analysis, the rise of harmful pollutants such as sulphur dioxide and nitrogen dioxide seemed to reveal a disturbing outcome.
The rise in pollution during Diwali affects you in the following ways:
The PM (particulate matter which is smaller than 2.5mm) enters your lungs and bloodstream and has several health impacts including chronic respiratory symptoms such as painful breathing and shortness of breath which might cause premature death.
High sulphur dioxide levels in the air during Diwali also lead to inflammation of air passages and causes complications in respiration.
A compound called 'strontium' found in the atmosphere multiplies by 120 times during the festival and causes bone damage and blood clotting ailments.
Firecrackers contain heavy metals which are toxic to the human body and the amount of magnesium in the air goes up by 22x, which poses a significant threat to all forms of life.
The noise pollution also rises during the festival and in extreme cases, can permanently damage one's hearing.
However, there are a few measures you can undertake to steer clear of the excessive pollutants present in the air:
Limit the amount of time you spend outdoors even while exercising. This is because the air remains contaminated, days after all the festivities get over and the pollutants take a very long time to dissipate.
Even on the road, drive with the windows of your car rolled up to avoid intake of adulterated air and use a face mask if you are a two-wheeler rider.
Plant a lot of green plants inside your house as they purify the air you are breathing and ensure a supply of fresh oxygen.
Install an air purifier in the room to make sure you breathe in fresh, uncontaminated oxygen when you sleep. The air purifier will also help in lessening your respiratory complications.
Also, in case you notice any respiratory or breathing problem, it is advisable that you consult a pulmonologist, to rule out serious health issues.
MBBS, MS - General Surgery, MCh - Plastic & Reconstructive Surgery
Cosmetic/Plastic Surgeon, Kolkata
Eyelid Lift, Blepharoplasty and Ptosis surgery are terms related to modes of eye surgeries. However, they are not the same and have got some basic differences.
As we become old, our awareness towards the puffiness around the eyes increases. We also sense the extra skin over the eyelid and the droopiness. The above-mentioned surgeries are meant for correcting these disorders. Each surgery is meant for the treatment of a different disorder or condition.
We must know about these three procedures and the major distinctions between an eyelid lift, blepharoplasty and ptosis surgery.
- Eyelid lift
This is a generic term or word, and it may refer to blepharoplasty, as well as ptosis surgery. Eyelid lift is not a technical name of any mode of surgery. It refers to the lifting of eyelids in general, for which several surgeries are conducted. It refers to any form of surgery where the tissues are lifted, repositioned or trimmed for lifting of the eyelids.
- Blepharoplasty
This is an actual surgical procedure carried out on the eyelids. In this surgery, excess skin is removed or the fat present is repositioned in order to remove the puffiness o the eyelids. In case of the upper eyelid, this surgery disposes off extra skin, which may hang over the eyelashes. Unwanted fullness is also reduced. The same thing is carried out in case of the lower eyelid. In some cases, the skin of the lower eye is not removed. Instead, it is moved to a different area such as the cheek.
- Ptosis surgery
This mode of surgery is carried out for lifting the upper eyelids. This is done by manipulation of the muscle tendon on the eyelids which have stretched out. The weakening of the tendons may happen due to ageing, LASIK or cataract surgery, or because of using contact lenses. In a ptosis surgery, excess fat and skin from the eyelids are removed as well.
It's vital for anyone to know about eyelid surgeries and the basic difference between the terms eyelid Lift, blepharoplasty and ptosis surgery. While the eyelid lift is a general term, Blepharoplasty and Ptosis surgery fall under the modes of eyelid lift surgery. Choosing the best mode for your eyelids depends on the condition and symptoms you experience, and they may vary among people. Such surgeries are performed by oculo-facial surgeons.
Headaches is often a common complaint. This can affect men, women, and children alike and is usually not a cause for concern. However, not all headaches are alike. Some headaches are caused by the exposure to heat and sun while others are caused by hormonal fluctuations. Some headaches last for a few hours while others can last for days. A migraine is one of the most chronic forms of a headache. This can be defined as a severe headache caused by physiological changes in the brain. This type of a headache typically affects only one side of the head and may be accompanied by nausea, vomiting, and heightened sensitivity to light, sound, and smell.
Migraines is not a common headache which can be treated with over the counter drugs as well as prolonged use of these drugs can have a number of side effects.
Migraines can be treated with over the counter drugs but prolonged use of these drugs can have a number of side effects. Since migraines are usually recurrent, homeopathy is a better course of treatment. Homeopathy is an alternative form of medication that does not have any side effects. Homeopathic treatment is based on the symptoms exhibited by the patient's physical and mental health as a whole. Thus, it is a holistic form of treatment. Unlike allopathic drugs, homeopathy does not follow a one size fits all approach and medication must always be customized to the patient's need. This implies that a remedy that works for one person may not be as effective for another. Hence, one must never self-medicate with homeopathy but must consult a homeopathic doctor.
Homeopathic medication for migraines can take the form of small white pills, powder or liquids. Often, a combination of two or more remedies may be prescribed. Some of the most common homeopathic medications used to treat migraines include Nux Vomica, Sanguinaria, Iris versicolor, Gelsemium, and Cocculus. These medications are all made from natural ingredients.
Any homeopathic medication must never be taken with food. Ideally, it should be administered at least an hour before or after eating anything. The best time for the morning dose of the medicine is immediately after waking up and the best time for the last dose of the day is before going to bed unless advised otherwise by the doctor. If two or more medicines are to be taken together, the patient may space the medicines out with a gap of at least 5 to 10 minutes. The results of homeopathic medicines are not always instantly experienced. Hence, it is important to follow the full course of treatment as prescribed by the doctor.

It is worth note that there are certain signs which show that you may get an illness. If these signs and symptoms are taken seriously then most probably you will be able to get rid of the illness a lot sooner.
Here are 5 indicators that you may acquire an illness sooner than you think.
1. Reduction in appetite
A reduction in appetite is never good. This is because a reduction in appetite is an indicator of many oncoming illnesses. These range from a simple cold all the way to a strep throat. Sometimes, a strep throat may also be the result of gastroenteritis. Gastroenteritis is when a virus enters your stomach and causes diarrhea as well as vomiting. It is worth note that a reduction in appetite during summer can be normal. However, feeling nauseous or detesting food can mean that you are going to have one of the illnesses listed above.
2. Swollen neck glands
The neck glands are just below the jawbones. When these glands swell, it is a sign that you may be falling ill. Common illnesses which may occur when you have swollen neck glands include ear infections, the common cold as well as skin infections. The reason why neck glands usually swell is because when there is an infection, the dead cells and bacteria accumulate in the neck glands.
3. Fatigue
Fatigue is not when you are tired after the day. It is characterized by being tired all the time or after very little work done. When you face fatigue, it is a sign you may be falling ill.
4. Muscle aches
Muscle aches are a common symptom of flu. This is because when you have flu, antibodies are released. When these antibodies produce histamines and cytokines, they may travel to muscles and trigger the pain receptors.
5. Fever
A fever is the body's way of fighting infections. When you have a fever, it usually means the body is increasing its temperature to kill invading bacteria. Therefore, this is another way of knowing you have infections.

Uterine fibroids, also referred to as uterine myomas) are non-cancerous tumors that grow within the muscle tissue of the uterus. As many as 20% to 50% women between the age group of 18 to 40 suffer from the condition, but not all cases warrant treatment.
It may be as tiny as a coin or it may grow to the size of a watermelon, making people think the lady is 6/7 months pregnant! There may be one big fibroid or several small ones.
Causes:
Though the exact causes are not known, family history and hormonal imbalances are said to be the main causes for the same.
Types of Uterine Fibroids
The four types are:
Subserosal Uterine Fibroids: Develops outside the uterus and continues to grow.
Intramural Uterine Fibroids: The most common type that lead to pregnancy like tummy. They develop within the uterus wall and continue to expand.
Submucosal Uterine Fibroids: Because these develop within the uterus lining, they are most likely to be the cause of heavy flow during periods.
Pedunculated Uterine Fibroids: These grow on the inner or outer side of a small stalk connecting to the uterus.
An enlarged uterus is the most common symptom. It is often mistaken for general weight gain or pregnancy.
Prolonged and painful menstrual cycle, that is many times irregular.
Urinary incontinence and constant urge to urinate.
Pelvic pressure.
Pressure on the bowels leading to constipation.
Pain during intercourse.
General treatment
If you find out that you have fibroids during an examination or if you visit a doctor with any of these symptoms, they will most likely ask for an ultrasound or Magnetic Resonance Imaging (MRI) which will confirm the type of fibroid and the extent of your problem. Treatment includes non-invasive-focused ultrasound surgery.
Treatment with Homeopathy:
One of the best advantages of choosing Homeopathy is that it works without side effects. It addresses the issue rather than the symptom. A surgical procedure mentioned in general treatment does remove the fibroids but there is no guarantee that they won't grow back as the underlying issue of hormonal imbalance remains.
During a clinical study of the effects of Homeopathy on fibroids, 85% patients showed improvement and 48% people had complete fibroid removal.
Treatment: There are medicines in Homeopathy that can treat uterine fibroids, cervical fibroids and help maintain normal hormonal balance in females.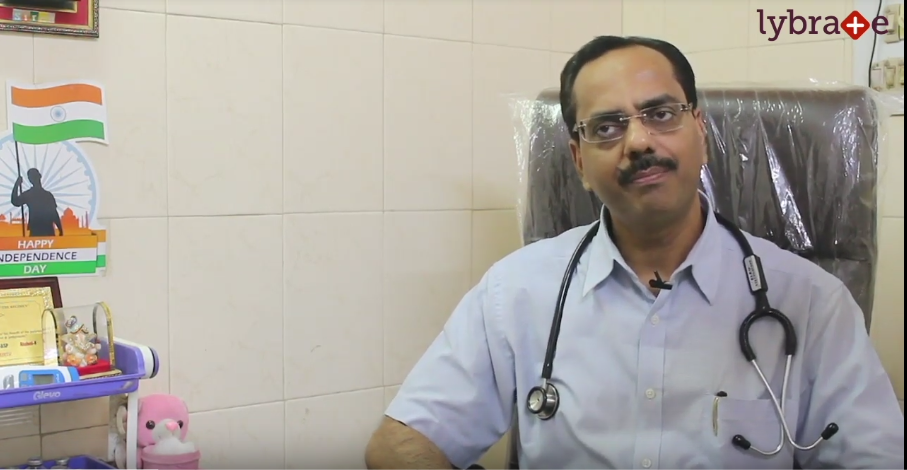 642
people found this helpful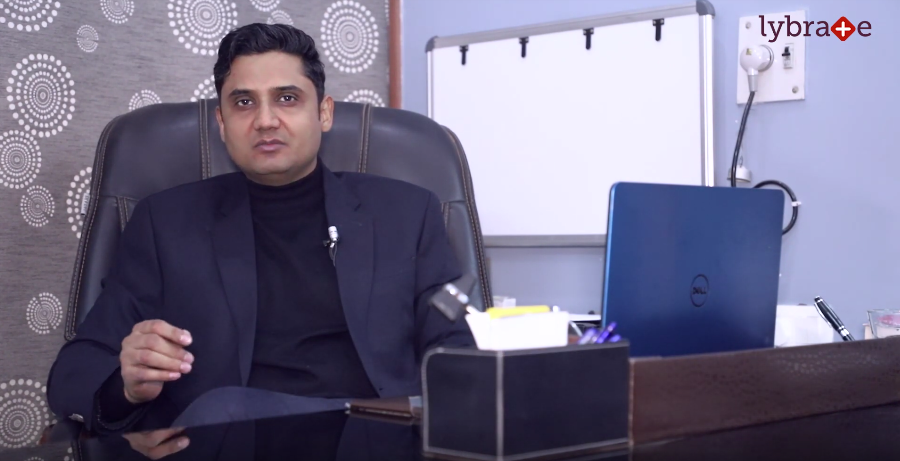 A stroke, also called cerebrovascular accident (CVA), cerebrovascular insult(CVI), or brain attack, occurs when a part of the brain is deprived of blood flow. When the brain cells are deprived of oxygen they begin to die. When brain cells die, the functions controlled by that part of the brain also stops, which results in different types of disabilities among stroke survivors.
466
people found this helpful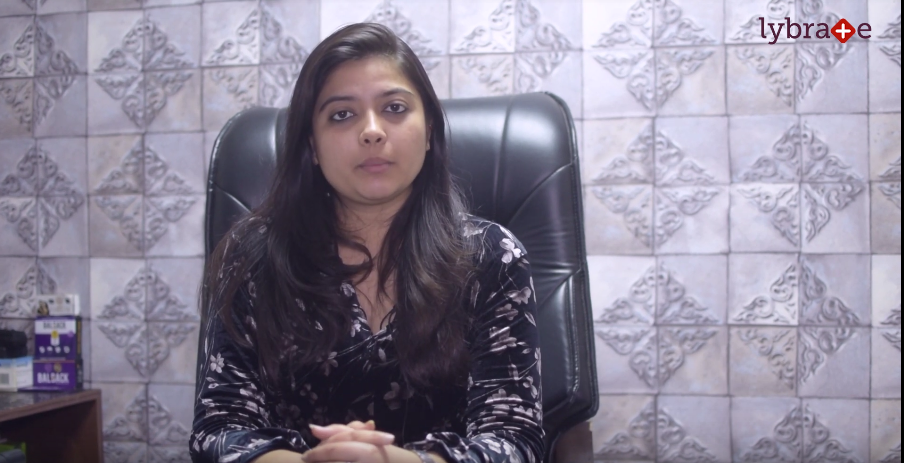 Are you experiencing problems with your periods because of hormonal imbalance? This condition, known as PCOD and PCOS, or polycystic ovary syndrome, may make it difficult for you to get pregnant, and unwanted changes in your appearance are also indicated. In most cases, women with PCOD develop small cysts in their ovaries.
430
people found this helpful
You're said to suffer from the problem of acute kidney failure if your kidneys suddenly stop working and lose their ability to eliminate waste materials including excess fluids and salts from the blood. The condition usually develops quickly over a few days or even a few hours. When this happens, waste materials accumulate in your blood, disrupting the chemical balance of your bloodstream.

So, what causes this problem?

Acute kidney failure can occur because of any one of these reasons:

1. A drop or slowdown of blood flow to the kidneys - Adequate blood circulation to the kidneys is of great importance as without it the kidneys may end malfunctioning. If blood flow to the kidney is hampered, a part of or the entire kidney may die. You may suffer from acute kidney failure if blood flow to the kidneys gets impaired due to conditions like
Heavy blood loss
Sepsis (body's inflammatory reaction to an infection, which can bring about organ failure, tissue damage, and death)
Injury
Use of certain drugs
2. Urinary obstructions - A sudden blockage that hampers your kidney's ability to eliminate urine can also bring about acute kidney failure. When this happens, it leads to a build up of toxins in the body, causing an overload of the kidneys. Conditions that bring about this urinary obstruction include:
3. Disease within the kidneys - Even instances of clotting within the blood vessels of the kidneys can lead to acute kidney failure. This is because if the movement of blood cells within the blood vessels gets hampered, kidneys are not able to filter out toxins from the body. The conditions and diseases that may cause clotting, and subsequently damage to the kidneys include:
Scleroderma (an autoimmune disease that affects connective tissues and skin)
Build-up of cholesterol deposits
Glomerulonephritis (an inflammatory condition of the kidney's ball-shaped structures called glomeruli)
Hemolytic uremic syndrome (a condition that occurs due to untimely death of red blood cells)
Lupus (a disorder of the body's immune system that brings about damage to the body's own organs and tissues)
1
person found this helpful
What is Chronic Kidney Disease?
Chronic Kidney Disease (also known as Chronic Renal Failure) is the progressive loss of kidney function occurring over a span of several months to several years and is characterised by the replacement of kidney architecture with interstitial fibrosis.
Chronic kidney disease is classified into five stages on the basis or proteinuria (presence of protein in large amounts in the urine) or Glomerular Filtration Rate (GFR) - 1 being the mildest with no distinct symptoms and 5 being end stage renal failure.
Causes and Risk Factors of Chronic Kidney Disease-
The various reasons (called risk factors) that can increase chances of Chronic Kidney Diseases are:
Family history heritable renal disease

Older age, smoking

Autoimmune disease

Past episodes of acute renal disease
The direct causes of Chronic Kidney Diseases are-
Diabetic nephropathy (leading cause)

Hypertensive nephropathy

Glomerulonephritis (swelling of the glomerulus in the kidneys)

Reno-vascular disease (ischemic nephropathy)

HIV-associated nephropathy

Transplant allograft failure

Exposure to drugs and toxins
Diet that you must maintain in Chronic Kidney Disease-
It is essential to make dietary as well as lifestyle amends once you are diagnosed with CKD. The main purpose of this diet is to maintain the levels of carbohydrates, fluids and minerals. This is done to prevent the buildup of waste products in the body as the kidneys are unable to fulfil its function properly.
It is recommended to refer a dietician who can make you a diet chart that helps you adhere to your diet.
Here is a list of food items that you may avoid or may consume if you are suffering from Chronic Kidney Disease:
Carbohydrates : Carbohydrates are a good source of energy. If the intake of protein has been restricted, then it is recommended to replace that with carbohydrates as a source of energy. Fruits, vegetables, grains and bread can be consumed as they are rich source of fibres, minerals and various types of vitamins. You can indulge in some hard candies or sweets as well.

Fats: Fats can provide a good amount of calories as well. Ensure that you only stick to healthy fats such as the monounsaturated and polyunsaturated fats that are good for your cardiac health.

Reduce your phosphorus intake: A diet with no more than 800 mg of phosphorus can help reduce the risk of too much phosphorus building up in your blood. Limit intake of foods with high levels of phosphate or phosphate additives such as organ meats, whole grain breads, processed foods, cola beverages, cheese, dried beans, liver, peanut butter, dairy products and chocolate. Many beverages and processed foods have these additives. Other high-phosphorus foods to limit include:

Cheese
Chocolate
Ice cream
Legumes
Nuts
Seeds
Yogurt

Monitor your potassium levels: Usually, potassium is not restricted in stage 3 CKD unless lab tests show potassium is too high. Your doctor may make medication changes or prescribe a low-potassium diet. Reduce an elevated potassium level by limiting some high-potassium foods and potassium chloride (found in salt substitute and many low-sodium processed foods), such as avocado, bananas, cantaloupe, honeydew, legumes, milk, nuts, potatoes, seeds, tomato products and yogurt. Some high-potassium foods to limit or avoid include:??

Avocado
Bananas
Cantaloupe and honeydew melon
Dried fruit
Legumes
Milk
Nuts and seeds
Oranges and orange juice
Potatoes
Pumpkin and winter squash
Tomato products (juices, sauces, paste)
Yogurt

Proteins: Usually, before undergoing dialysis, it is recommended to adhere to a low-protein intake diet. However when you are undergoing dialysis, it is necessary to consume a certain amount of protein. This detailed information can be obtained from your dietician.

Fluids: In the early stages of CKD, your fluid intake is not monitored. But as the disease progresses, you need to check your intake of fluids as too much fluids may accumulate in your body and create pressure on your kidneys.

Sodium Or Salt Intake: Keeping a check on your salt intake reduces the risks of high blood pressure. Also, having food low on salt can reduce your thirst and prevent fluid retention in your body.
View All Feed
Near By Clinics