About
Our mission is to blend state-of-the-art medical technology & research with a dedication to patient welfare & healing to provide you with the best possible health care.
...more
Our mission is to blend state-of-the-art medical technology & research with a dedication to patient welfare & healing to provide you with the best possible health care.
More about Max Super Speciality Hospital, Saket
Max Super Speciality Hospital, Saket is known for housing experienced Neurosurgeons. Dr. V. K. Jain, a well-reputed Neurosurgeon, practices in Delhi. Visit this medical health centre for Neurosurgeons recommended by 69 patients.
Timings
Location
#1,2, Press Enclave Road, Saket, Hauz Rani Bus Stop, Landmark: Near Malviya Nagar Metro Station.
Saket
Delhi,
Delhi
-
110017

Get Directions
Doctors in Max Super Speciality Hospital, Saket
MBBS, MCh - Neuro Surgery
Neurosurgeon
MBBS, MS - General Surgery, Membership of the Royal College of Surgeons (MRCS)
Bariatrician
MBBS, DNB - General Medicine, FRCP - Rheumatology
Rheumatologist
Services
Submit Feedback
Submit a review for Max Super Speciality Hospital, Saket
Your feedback matters!
Write a Review
Feed
Nothing posted by this doctor yet. Here are some posts by similar doctors.
Are you experiencing knee pain and seek ideal treatment for your condition? Knee pain is a very common issue which may develop in any bony structure of your body, comprising your kneecap, the knee joint, ligaments, and cartilages of your knee. Knee pain is common in people of all ages, and simple home remedies can be used to treat knee pain effectively. In severe cases, professional treatment or help is required.
Symptoms
• The location of your knee pain varies based on the structure that is involved.
• Your whole knee may swell up and seem painful in the case of infections and inflammatory processes. On the other hand, a bone fracture may show symptoms in one specific area.
• The severity of knee pain may vary from acute to serious and disabling.
Other common symptoms associated with knee pain include the following:
• Difficulty in walking because of knee instability.
• Limping because of discomfort.
• Difficulty in going up and down the staircase because of ligament damage.
• Swelling and redness.
• The inability of extending the knee.
Causes
Knee pain may occur because of several reasons and factors that include:
Tendinitis
Chondromalacia patella
Gout
Baker's cyst
Dislocation
Meniscus tear
Torn ligament
Factors that may make the situation worst are:
Treatment
• There are several treatment measures for knee pain, based on the cause, your condition, and severity.
• The most common treatment procedures include the following:
Medications
• Several medications are used for the treatment of an underlying medical condition that causes knee pain, for effective pain relief.
Physical therapy
• Strengthening of the muscles surrounding the ankle makes it stable and helps in achieving the best mechanical movements.
• This is effective in avoiding injuries and preventing an existing injury from worsening.
Injections
• Several injectable medications are injected into your knee directly.
• Corticosteroids and lubricants are commonly used for dealing with inflammation in the knee, and for improving movement and pain.
Surgery
• In case of severe and persistent knee pain, a surgery may be required. Knee operations include arthroscopic surgeries, total knee replacement and much more.
• Arthroscopic surgery is the most common procedure in which injuries in your knee are repaired and pieces of loose cartilage and bone are removed.
• During partial knee replacement, the damaged parts of your knee are replaced with metal and plastic parts. Only a part of the knee joint gets replaced.
There are several other therapies that are also beneficial for the treatment of knee pain. You can opt for acupuncture, which is ideal for osteoarthritis patients. Glucosamine and chondroitin supplements are also prescribed in some cases.
1
person found this helpful

MD - Ayurveda, BAMS, Post Graduate Diploma in Nutrition and Dietetics
Neurological disorders may creep in due to many reasons. It may be due to degenerative diseases, accidents, other health conditions, birth defects or genetics. The most common form of disorder occurs due to non-functional brain cells in some parts, and loss of myelin sheath in neurons, which protects the nerve signals in their complete transfer from origin to destination.
These losses are irreparable, but further degeneration can be avoided with Ayurveda. Panchakarma, the branch of Ayurveda, which deals with detoxification of the body and mind, specially helps. Over a period of time, it can bring back the lost sensation in nerves. Yoga, pranayama and Ayurvedic treatments lead to recovery and relief to a huge extent.
Important facts about Panchakarma
There are 3 important steps in Panchakarma, which are followed one after another to get the result. The main objective of Panchakarma is to detoxify the body. basti and nasyam are more beneficial.
What is Njavara Kizhi?
Njavara is a variety of rice, which is specially used for Ayurvedic treatment and massages. In this treatment the rice is made into a pudding by boiling it with milk. This pudding is then made into boluses. The boluses are filled in muslin cloth, and then using these muslin bolus dabs, the whole body of the patient is massaged. This full-body massage has excellent effects on neurological and joint functions. The deep tissues within the body are rejuvenated. The treatment is carried on for 45 minutes to 60 minutes by therapists or experts. Another form of the treatment requires the rice to be made into a paste, and then the paste is applied all over the body. But this is more preferred for beautification.
Other effective therapies
Siro Vasti, Kati Vasti, Ela Kizhi and Nasyam are all different forms of Panchakarma treatment, which detoxify the body and mind and rejuvenate the body and nerve functions. But these treatments cannot be conducted on the body on your own. You need a masseur who must be a specialist in Ayurveda to do this for you. Hence, contacting Ayurvedic doctors or experts would be the best to start the treatment.
Insomnia or sleeplessness is quite difficult to cope with and for people suffering from anxiety, it is even tougher. People suffering from anxiety remain in a state of mental and physical distress. On top of this, if they cannot sleep well because of insomnia, life becomes quite hard. Insomnia causes anxiety and also is caused due to anxiety.
Here are some simple tips to manage anxiety and insomnia:
Maintain a schedule: Try to go to bed at the same time every night and wake up at the same time every morning. Experiment with several different bedtimes and wake up times to find out which one works best for you.
Turn off electronic devices: Switch off all electronic devices thirty minutes before you go to bed. Electronic devices stimulate your mind and the light from the devices does not make you feel that it is time to sleep. Keep the devices away from you while going to bed.
Dim lights: Practice dimming all lights in your house before bedtime. Change light bulbs and replace them with low wattage lights. This will enable you to have lights, although they are dim. Low lighting will make your body produce melatonin to make you prepare for sleep.
Keep away from alcohol and smoking: Consuming alcoholic drinks before bedtime reduces your quality of sleep and you may wake up within two hours. Do not consume alcohol before bedtime. Smoking should be restricted before sleeping, as the nicotine contained in cigarettes is a stimulant, which can take away your sleep.
Ignore caffeinated drinks: Caffeine is a stimulant and consuming caffeinated drinks before going to bed can result in losing sleep. Do not drink coffee before sleeping.
Exercise: Exercise is a perfect solution to reduce anxiety and results in improved sleep quality. Exercise regularly during the day or three to four hours before bedtime. Yoga and meditation performed just before going to sleep are effective.
Make a pre-sleep ritual: Try to find ways, which would help you calm your mind just before going to sleep and practice it every day. This can be reading a book, taking a hot shower or listening to your favorite songs. Your mind will be relaxed, and you will get better sleep.
Maintain a sleep journal: Keep a sleep journal and write about the time when you go to sleep and when you wake up. Also note down the time you require to fall asleep, the number of times your sleep breaks and how your sleep was. This will enable you to observe your sleep patterns and make adjustments.
For people suffering from anxiety, added insomnia results in enhanced difficulty. One should cope with the problems properly and try to improve upon them.
Osteoarthritis is a form of arthritis, where the bones in a joint are affected. Arthritis is an inflammatory condition affecting the bones and joints that causes the joints to become swollen and painful. Knee is most commonly affected by arthritis. It is most commonly seen in the ageing population, with females being affected twice more than the males. Knees can majorly be affected by either osteoarthritis or rheumatoid arthritis. Among the two, osteoarthritis has a greater prevalence.

Since the people affected with osteoarthritis are at a greater risk of damage to the bones, it is necessary to consult a physician before beginning any exercise routine. When the physician approves the bone condition for exercises, a physical therapist can be consulted to learn specific exercises from. The exercise routine should be initiated at a slower pace. If any discomfort is observed while performing the exercise, it should be immediately stopped.

While it is necessary to not exert oneself with too many movements due to the risk of pain, incorporation or movements in routine life is necessary. Staying inactive due to the fear of pain while moving does more harm to the knees. Exercises for osteoarthritis-affected individuals are targeted to build strength, improve the flexibility and stamina levels of a person. Routine exercise helps to reduce pain in the knees caused by osteoarthritis.

With the regular practice of exercises, knee pain can be reduced, stiffness of the joint can be decreased and the flexibility of joint can be improved as well. While practicing the exercises, it is necessary to pay attention to the body signals too. If a particular exercise causes pain, then it can be changed in accordance with the patient's comfort.

Knee arthritis pain can be controlled by a routine exercise regime and a healthy diet.

Exercises:

1. Standing leg lifts –this exercise helps to improve the balance of the body. It also improves the strength of knees and maintains stability. Overall impact on the knees is reduced by practicing this exercise. This exercise is performed by lifting a leg to the side and then lowering it down. Repeat for around 20 times on each side.

2. Sit and stand exercise – this exercise targets the quadriceps muscles and helps to strengthen the knee joint. The range of knee movement is improved and overall strength of the length increases. The important benefit of this exercise is that it makes it easier for a person to stand up for a longer period of time without any pain.

3. Standing kick back – this exercise helps to improve the strength of the leg muscles and also reduce the stiffness of the knee joint. In this exercise, a person should stand straight and lift a foot off the floor and bend the knee. Heel of the foot should be brought towards the buttocks. This position should be held for a few seconds and then lowered down. Repeat the exercise 20 times.

4. Stretch of the quadriceps – this exercise helps to increase the strength of the quadriceps muscle and also improves the range of motion for the knee joint. To perform this exercise, a person has to lie down on the stomach, bend one knee and grab it with hands. Slightly lift the knee off the floor until a stretch is felt and hold for 10-15 seconds. Repeat on both sides.

5. Stretch of the hamstrings – this exercise improves the flexibility of the hamstring muscles and improves the range of motion. In this exercise, one should lie down on the back with legs outstretched. The right knee should be bent and the back of the thigh should be grabbed with both hands. Slightly pull the leg towards the chest. Straighten the leg upwards and repeat the exercise for 10 times each on both legs.

Practicing these exercises routinely can help to ease the pain of osteoarthritis and also improve the range of motion of the knees. Regular practice ensures an increase in stability, stamina and flexibility of the body.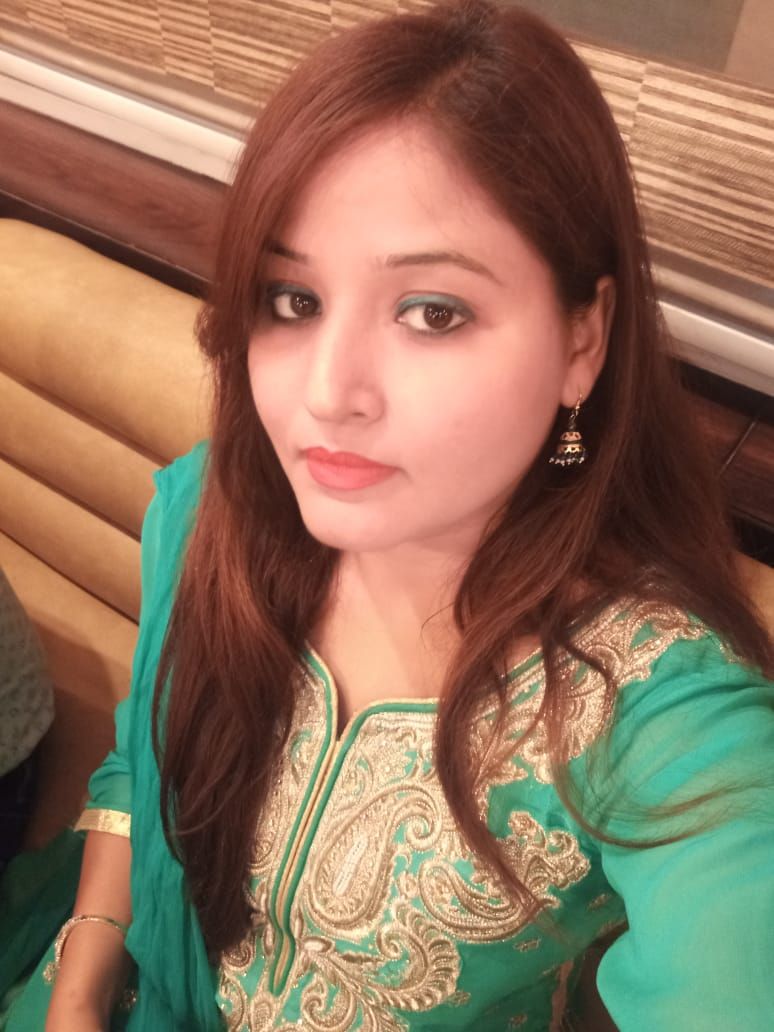 PGDRP Rehabilitation Psychology , M.A Clinical Psychology, Certificate in Guidance and Counselling (CGC)
Ways to help students with learning disabilities
Ways to help students with visual-perception weaknesses-
Give the child extra time to complete visual activities. They need time to figure out what they are seeing.
When writing on the board, help the child keep to place by writing each line in a different color.
Avoid tasks involving copying from the board or from books.
Reduce homework/classwork requirements by allowing the child to do only the even or odd problems.
Copy pages of non-consumable books so the child doesn't have to copy writing or math problems.
Teach the child to highlight important information in books.
Allow the child to use a notecard, ruler, or his finger, under lines of print when reading.
Use a mask or window card (slot in a card) to keep them from losing their place.
On worksheets, put a heavy line around the pertinent items to help them attend to one item at a time.
Allow the child to point to or touch the first letter of every word. This will eliminate reversal tendencies.
Use color cues like green letters at the beginning and red ones at the end.
Present reading materials that are clear, legible, and on uncrowded pages.
Provide tactile experiences such as sandpaper letters, form letters from playdough or pipe cleaners.
Mark paper to show the child where to start and stop.
Mark the child's desk with left and right markers.
Present new material and give directions orally.
Mouthing the words or quietly whispering will make a visual task an auditory one as well.
Ways to help students with visual motor weaknesses
Avoid assigning long copying or written assignments.
Use manipulative activities to increase fine motor control.
Experiment with different writing tools to find the one that makes writing easier for the child.
Pencil grips are helpful for many children.
Proper position is important for good writing. Make sure the child's chair and table are appropriate height.
A piece of tape can be placed on the desk to help position papers for cursive writing.
Try cursive writing if the child has trouble printing.
If printing is preferred, teach the methods that do not require the child to lift his/her pencil off the paper.
Use white paper with dark blue lines. Paper with raised lines might also be helpful.
Teach child to put finger between words for spacing when writing.
Have the child write on every other line. It's easier for him/her to read and make corrections.
Be aware that children sometimes write illegibly purposely because they cannot spell the words
Sometimes it's easier for the child to write on paper with narrower lines rather than the wide-lined paper.
Disregard misspellings when grading, unless it is a spelling task.
Provide spelling aids for the child to use.
Teach letter and number formation using strokes direction and sequence.
Teach the child keyboarding and how to use word processing.
Provide models of correct letter and number formation.
Ways to help students with auditory perception weaknesses
Seat students in a location where sound is clear; avoid seating near distracting sounds or noises.
Keep oral directions short and simple. Give directions one step at a time. Give pause time.
Accompany oral directions with written directions.
Ask students to paraphrase your oral directions. Call upon different group members to do this.
Alert the students when you are giving directions with verbal cues (e. G" this is important.)
Make and maintain eye contact when giving oral directions.
Talk at a slower rate if students indicate they are having difficulty staying with you.
Use visual cues to reinforce verbal directions.
Allow students to move to a quiet place in the classroom to do their independent work.
Write key points on the board for students to copy for studying during a lecture or oral presentation.

MSC (Dietetics & Food Services Management, Post Graduate Diploma in Dietatics
Dietitian/Nutritionist, Moradabad
Hi, Empty stomach Start taking apple water. Take a glass of water add one apple it over night next day add 1/2 tsp dhal chinni powder, strain and drink. @ include more vegetable and fruits in your daily diet Rest diet will help you to reduce your weight. For any assistance you can contact me Thanks.
When joints get inflamed, it is known as arthritis. This causes swelling and pain in the joints of your body such as the hips and the knees. When the cartilage gets damaged at the ends of bones, a type of arthritis called osteoarthritis occurs.
There are two main types of osteoarthritis:
Primary: This type is more generalized. It affects the knees, fingers, hips, spine and thumb.
Secondary: This type can occur after injury or joint inflammation, or as a result of any disease that affects the ligament's composition, like hemochromatosis.
How is the hip affected by osteoarthritis?
Patients have difficulties walking if they have hip osteoarthritis. Diagnosing hip osteoarthritis is difficult. It is because the pain appears in varied locations, such as the groin, buttocks, knee or thigh. The pain can be a dull throb or can be sharp and stabbing. The hip is usually stiff.
What are the causes of hip osteoarthritis?
The causes of hip osteoarthritis are unknown. However, the factors that can lead to osteoarthritis are joint injury, excessive weight and rising age.
Along with the abovementioned factors, the following may contribute as well:
The joints may not have developed accurately
The cartilage may have inherited the defects
If the joints are too irritated due to added pressure on them, like excess body weight or stressful activities that include hip movement, osteoarthritis may develop.
What are the symptoms of hip osteoarthritis?
The symptoms of hip osteoarthritis are as follows:
Joints feel stiff when you get out of bed
Joints feel stiff if you have been sitting for some time
The joints feel painful, swollen or tender
You can hear (a "crunching" sound) or feel the bones rubbing against each other.
You find yourself unable to do certain things, like putting on socks, as it requires your hips to move.
How is hip osteoarthritis treated?
The main objective of treatment is to restore the patient's ability to move around. A part of this objective includes correcting the function of the hip and managing the pain. The treatment can include:
Joint care and rest
To take weight off the area affected, a cane is used
Pain relief that does not involve drugs
Shedding excess weight
Exercising
Alternative and complementary therapies
If you are looking for Ayurvedic remedies for arthritis, you should opt for Ayurvedic treatment. Arthritis is a chronic, systemic inflammatory disease causing damage to your joints and connective tissues. The knee gets commonly affected. There are three primary types of arthritis, which occur in your knees. Ayurveda is ideal for arthritis treatment, and there are several Ayurvedic remedies that you can opt for .
Arthritis is very common but is not well understood. Actually, "arthritis" is not a single disease; it is an informal way of referring to joint pain or joint disease. There are more than 100 different types of arthritis and related conditions. People of all ages, sexes and races can and do have arthritis, and it is the leading cause of disability in America. More than 50 million adults and 300,000 children have some type of arthritis. It is most common among women and occurs more frequently as people get older.
Common arthritis joint symptoms include swelling, pain, stiffness and decreased range of motion. Symptoms may come and go. They can be mild, moderate or severe. They may stay about the same for years, but may progress or get worse over time. Severe arthritis can result in chronic pain, inability to do daily activities and make it difficult to walk or climb stairs. Arthritis can cause permanent joint changes. These changes may be visible, such as knobby finger joints, but often the damage can only be seen on X-ray. Some types of arthritis also affect the heart, eyes, lungs, kidneys and skin as well as the joints.
How does ayurveda approach arthritis?
Ayurvedic treatment for arthritis is based on the understanding of the various doshas or humors of the body. According to Ayurveda, there are four main humors in the body and it is these that govern our health, wellness and our proneness to disease. Arthritis, as per Ayurveda, is a condition caused due to the aggravation of vatadosha (air). The body produces ama a toxin that is released as a by product of improper digestion. When ama is produced, it circulates in the body and gets deposited at sites that have already weakened. So when the vata is already stirring up, ama finds the perfect place to build up. That is why you experience arthritis in fingers or knees. For most people, arthritis in the knee is more painful than in the fingers because knees are load bearing joints. If you have arthritis in your knees, you will have trouble moving and the range of motion in your joints will be severely restricted. You may have to depend on people or walking aids to make even the smallest of movements.
Ayurvedic treatment for arthritis aims at balancing and stabilising the Vata component of your body. This is done by strengthening your alimentary canal and metabolic pathway. This makes sure that your circulatory channels do not get blocked by impurities, and are functioning properly. You need to drink a lot of water in order to detoxify your body. There are several Ayurvedic home remedies for arthritis treatment as well, which help in improving your motion range.
Treatment tips:
You should start your day with a big glass of lukewarm water every day with Home Remedy ie. 100gm fried Methi (fenugreek) + 100gm Haldi + 10gm Piparamul Make it mixer. Take 1 Teaspoon every day morning & Evening

You should opt for fenugreek which is an ideal natural inhibitor of aama and corrects your Vata dosha. This natural arthritis remedy can be taken in various ways. You can take these seeds in your food. You can also grind them, mix mustard oil to it, and apply the mixture to your joints. This provides warmth and relief to your joints.

You can opt for an Ayurvedic hot oil massage of your joints. This is effective, especially during the winter. You can use ITIS OIL + castor oil + sesame seedoil for massaging your arthritis affected joints. Do not apply pressure while massaging your joints as applying pressure goes against the principles of Ayurveda.

It is recommended for you to meditate regularly for relieving stress and coping with anxiety. These factors are responsible for the development of ama in your body. Regular meditation makes your body relaxed and calm. You should practice yoga as it involves several breathing exercises which help in initiating you into meditation. Having effective control over your breath, your meditation will be more effective.

Take one teaspoon castor oil with one cup warm water once in a week.

It is important for you to sleep early and wake up early. The disruption of your sleep cycle causes aggravation of all your doshas and causes stress and fear. A healthy sleep cycle helps you in keeping away from obesity. This improves the health of your load bearing joints, as the chances of them getting extra load because of obesity are prevented.If you are looking for Ayurvedic remedies for arthritis, it is important for you to consult an experienced Ayurvedic practitioner. He will be able to prescribe you Ayurvedic remedies which suit your symptoms and stage of arthritis.

You start Unique Ayurvedic Panchkarma Treatment like abhyangam, Swedanam, Podikizi, and janu Basti along with basti treatment.
Yes Migraine has a permanent solution with Homoeopathy, After thorough case taking we can prescribe you medicines that will cure you. You can contact Anytime.

M.Sc. in Dietetics and Food Service Management , Post Graduate Diploma In Computer Application, P.G.Diploma in Clinical Nutrition & Dietetics , B.Sc.Clinical Nutrition & Dietetics
Dietitian/Nutritionist, Mumbai
You need to take high fiber low fat diet followed by detox diet. Drink lot of water everyday. Take small and frequent meals at regular intervals. Avoid outside food completely. Ask me privately for customized diet plan for you.
1
person found this helpful
View All Feed
Near By Clinics