Personal Statement
Ms. Kaustubhi secured a Bachelor degree in Psychological from University of Delhi and a Master degree in Psychology counseling from Christ University Bangalore.Her work experience working...
...more
Ms. Kaustubhi secured a Bachelor degree in Psychological from University of Delhi and a Master degree in Psychology counseling from Christ University Bangalore.Her work experience working with runaway children and adolescents-at-risk motivated her to develop prototype and implement youth development programs involving mentoring - volunteering - peer -learning and community - action work. Currently Kaustubhi works at PSRI Psychiatry & Behavioral Sciences Department as a Clinical Psychologist offering brief counseling sessions & psychotherapy. She also assists the H.O.D-Professor S.D Sharma in his clinical and research work. Membership Fellowship Interests: Developmental psychology- Psychotherapy-Clinical Research - Family & Marital Counseling.
More about Ms. Kaustubhi Shukla
Dr Kaustubhi Shukla is a well known medical professional in the field of Psychology and she practices from her base in Delhi. Her Bachelor?s Degree in Psychology has come from Delhi University, while she has attained a counseling degree for the same from Christ College in Bangalore - both renowned institutions where top notch students gain entry. Her counseling background enables her to take a compassionate view of the world and her problem solving capabilities come to the fore in some of the most challenging cases of her career. She has gained plenty of patients in Delhi and the surrounding regions due to the fact that she works primarily with children and adolescents. In these fast moving urban times, Dr Kaustubhi Shukla recognizes the fact that many children are exposed to a number of dangers and evils as well as risks like drugs and abuse. Her counseling based treatments help her in evaluating such cases and carrying out the requisite behavioural based therapy method so that the treatment may happen in a proper environment where she puts her patients at ease completely. She has also gained a fellowship in Developmental Psychology which helps her in treating family dysfunction cases so as to treat patients who come from a background of abuse and problematic behaviour. Marital counselling too is one of her specialities and she puts her six years of experience to good use by helping coupes find a common ground on which they may discuss their problems and a reach a consensus for amicably sorting out their differences. She charges 700 INR for a clinical visit and 300 INR for an online consultation.
Info
Education
M.Sc - Psychological Counseling - Christ University - Bengaluru - 2012
B.A ( Hons) - Psychology - Kamala Nehru College - University of Delhi - 2010
Languages spoken
English
Hindi
Location
Book Clinic Appointment with Ms. Kaustubhi Shukla

Press Enclave Marg, Sheikh Sarai II,

,

Delhi
Get Directions



Services
Submit Feedback
Submit a review for Ms. Kaustubhi Shukla
Your feedback matters!
Write a Review
Patient Review Highlights
"Caring"
2 reviews
"Inspiring"
1 review
"Very helpful"
1 review
Reviews
Hansika
Apr 2, 2017
I was suffering from excess stress due to which my daily activities were suffering. One of my friends refered Dr Kaustubhi. She is really a great psychiatrist and has years of experience in handling cases. My problem was such that it required number of sessions and after each session , I am feeling much better. I must say that she treats her patients very patiently. I owe her a big thank for resolving my issue.
Aanya
Jul 19, 2017
I had got addicted to smoking due to which I started facing several issues. One of my colleague referred Dr Kausturbhi. In the very 1st seating he told me the problem and how the treatment procedure will be carried out. My problem was such that it required a number of sessions, and I must say after all the sessions, I am feeling much better now.
Grisha
Jun 29, 2017
I was shocked to experience the symptoms of mood disorder. I consulted Dr Kaustubhi, she is not just friendly, but also is very motivating. I am really grateful as her mood disorder treatment has give me a ray of hope. I am so much benefitted with her treatment, that i am perfectly fine now. It was so quite pleasant in the Pushpawati Hospital.
Chinkoo
Jun 5, 2017
I was having fear problem and I used to sweat frequently. I chose to consult Dr Kaustubhi. She has years of experience in handling high risk cases. She took number of sessions to improve my conditiona and I am feeling much better after her treatment.
Feed
Shared 1 year ago • Featured Tip
So you thought the famous Lana Del Rey number was just one off musings of the artist!? Well, not quite. Many people suffer from what is called Seasonal Affective Disorder, feelings of depression with shortening of daytime and colder climate. Researchers have found Seasonal Affective Disorder can hit people living in countries near the equator, like India, in the reverse, i.e., onset of summer triggers depression symptoms.
Why do I experience Summertime Sadness?
Increasing heat, high levels of humidity and longer days are likely culprits for the summertime blues. Typically the sufferer experiences anxiety, loss of appetite, weight loss and disturbed sleep or limited sleep.
Here's how to cope with Summertime Sadness
Plan your summertime: When you know Summer months are approaching look back at the years gone-by and try remembering aspects of life that became difficult to handle, then. Next, think- how can you prevent those from occurring again, this Summer? Is it worthwhile considering a summer break and/or enrolling your children in some club to help you relax!? You will feel prepared to face the summer and summertime sadness if you plan your Summer in advance.
Sleep well: Shorter nights, hot days, office, vacations, guests and other day-to-day activities all these can limit your quality sleep time. Not getting enough sleep can make you feel permanently fatigued and easily irritable. These feelings can easily turn into inexplicable sadness. So, come what may tuck yourself into bed same time, each night.
Exercise: Regular physical activity can help keep feelings of sadness and depression at bay. Even if it is getting too hot for your day-to-day activities find alternatives to keep your body active and ward off depression. Consider going for a walk/jog early in the morning, buy summer membership in a local club where you can exercise in gym and/or hit the pool.
Go slow on Dieting: Planning to kick off your summer with a frenzy of dieting and exercising in order to fit in your last summer wardrobe? Bad idea. Instead, exercise sensibly, eat moderately and keep your body well-hydrated. Failure to keep up with a highly demanding diet and exercise regimen will leave you more demoralized and worsen your blues. So, be wise and go slow.
Plan your vacation carefully: Before blocking your plane tickets or loading up your car's roof rack for that annual family vacation ask yourself: "Is this really what I want?" Or, is it an obligation you're fulfilling to a relative? Will it make you happy? Or will it stretch your financial expenditure, dragging you behind at work and leave you stressed out?
You could consider alternatives, instead of taking a long vacation take several small weekend trips. Take time off and enjoy the comfort of your own home that you so painstakingly maintain.
Don't get locked into a vacation that will not feel like a vacation.
Don't beat yourself up: Does seeing everyone else having a swell time during the holiday season make you feel "what's wrong with me?" Try not to think that way. So much of misery rises from comparison between "where we are and where we think we ought to be." So, stop assuming that you should be happy as it's holiday-time and stop worrying about how you feel relative to others. Instead, try to zero in on what triggers your feelings of sadness and work on overcoming those.
Think about Why?: If you struggle from Summertime sadness year after year you need to look deeper. Do you associate summer with a difficult time in the past- death of a loved one, or break-up of a relationship? Without even realizing it you may have started to associate summer with sadness- an association that gets stronger every summer that you spend depressed, sad and worried. If there indeed is some unhappy connection sorting it out could help break the pattern.
Get Help: It is likely that several problems are piling up and weighing you down if your feelings of sadness are old and persistent and you can't seem to find your way around those. Talking to a practicing counselor/therapist and/or signing up for brief interventional therapy will not only blunt the effects of depression but also aid in adoption of effective coping mechanisms as well as modifying your problematic behavior patterns. If you wish to discuss about any specific problem, you can consult a Psychologist.
2606
people found this helpful
Shared 1 year ago • Featured Tip
Depression, a psychological condition marked by sadness, lethargy, exhaustion, helplessness and hopelessness can develop among men and women of any age, at any point in their lifetime. It is difficult to pinpont the exact cause of depression, however, financial setback, failure in a relationship, academic under-performance, vocational under-achievement and several other socio-economic stressors of this sort are known to cause Depression how we know it in current times.
Prolonged and untreated Depression can compromise the depressed individual's immunity making them vulnerable to several other health problems. Therefore, one must make efforts to get out of a depressed mode as soon as possible. While dealing with feelings of sadness it is important to accept one's condition, identify the reasons behind those feelings and try as much as possible to come out of it using one's own efforts. In order to recognise your stressors and work your way around those you must-
Sleep well: While you are resting through various stages of sleep your body is getting ready to take on more life for when you wake up and get going. A good night's sleep rejuvinates the body and repairs the day-to-day wear-and-tear that the body undergoes. Not getting enough rest on the other hand can lead to many health problems, further worsening a depressed person's condition. Therefore, sleeping is important. If needed, you must force yourself to sleep.
Eat well: A depressed person might binge eat and/or over eat or avoid food altogether. Many clinically depressed people report indulging themselves in foods like chips, chocolates and such other high-calorie foods. Such an eating pattern will lead to weight gain and predispose one to obesity and obesity-related health problems. Alternately, if one lacks the desire to eat anything, then, this too can lead to adverse effects as the body's nutritional balance gets disturbed. So, make an effort to keep your body nourished at all times.
Exercise: Regular exercise is very useful in that it acts as a diversion from stressful or negative thoughts and also helps in keeping the body active. In case you do not like to exercise, you can opt for jogging or running. Even a simple walk out in the open can be beneficial. Going out, inhaling fresh air, connecting with the nature can all help shift focus onto the positive aspects of life and enhance the quality of your thoughts. Small windows of positive thoughts in one's daily life can do wonders for anyone.
Keep yourself engaged: Engaging in activities that one doesn't do every day can distract your mind and also make you creative as well as productive. Such activities might include gardening, painting, cooking, riding a bicycle and the likes. While engaging in such activities can keep you busy, keeping your mind off from wandering to catastrophic thoughts you might even discover some of your hidden talents in the process.
Trust in your abilities: No one is perfect and many times one's social, economic and/or physical conditions are not contributing favorably in achieving one's ambitions and desires. In such conditions it is important to focus over what one is capable of doing and making earnest efforts at making the best out of one's situation. Sooner or later change will occur. These are some of the ways you can use to fight away depression. If you wish to discuss about any specific problem, you can consult a Psychologist.
2550
people found this helpful
Shared 1 year ago • Featured Tip
A woman aspires to give her best in all spheres of life- home, child-care, social relationships and work. High expectations from oneself and those of others together cause great amount of stress among working mothers. Physical exercising help release endorphins in the body which are stress fighting hormones and help in relieving stress. Here is a list of fun physical exercises that working moms can choose their work-out regimen from and enhance their mental health.
High energy activities: High energy aerobic exercises lead to an increased heart rate, which results in production of more endorphins that make the body fight stress naturally. They include running, skipping, dancing, etc. These also improve physical and mental health.
Yoga: Yoga is excellent for stress relief. It involves movement and stationary poses or postures, along with breathing exercises. Yoga enhances the body's natural response to relaxation, making your life healthier.
Tai Chi: Tai chi involves a series of flowing movements of the body along with breathing. Having its roots in martial arts, Tai Chi provides efficient stress relief.
Pilates: This exercise involves a series of movements and exercises performed on a mat. Pilates enhance strength, flexibility, endurance and immunity of the body.
Martial arts: Martial arts is an effective way of unleashing energy and venting out frustration, which result in reducing stress. There are different forms of martial arts to choose from, which include Judo, karate, Taekwondo and several others.
Kick boxing: Kick boxing reduces stress to a great extent and involves punching and kicking, which is performed with discipline. Kickboxing incorporates a rigorous workout schedule and is a great way to vent out frustration and energy, releasing stress.
Team sports: Team sports are an ideal way to relieve stress, work out and have fun, altogether. Playing tennis, cricket or football offers a double amount of stress relief. Playing with your family will encourage bonding, fun and help in relieving stress together.
On the go exercises: Several exercises such as running or jogging and cycling allow you to have a break, breathe some fresh country air and get your mind freshened up. Along with the release of energy, travelling across beautiful places helps in stress relief.
Meditation: Meditation is an amazing mind exercise for stress relief. It requires great concentration and must be performed in a quiet atmosphere. Peace of mind is obtained.
Gym activities: A gym has a lot of exercising instruments and devices. They involve power and strength and energy is unleashed. This is an ideal vent for anger and frustration, which results in great stress relief. One of these exercises can be practised in isoltaion or a combination of exercises can be chosen from to suit your needs. Stress busting exercises should be practised regularly to maintain good mental health. If you wish to discuss about any specific problem, you can consult a doctor or ask a free question.
2598
people found this helpful
Shared 1 year ago • Featured Tip
In some cases frustration tends to be positive and gives one a new perspective or view on things. It can also provide the ability to continue going further until you achieve your objective. However, there are times when you are going in circles and the dissatisfaction makes you frustrated and this frustration can cloud your mind and judgment. To avoid that from happening, there are certain approaches that will help you overcome your frustration:
Be present in the moment: When you are frustrated, you tend to think about a lot of things. This keeps the individual completely occupied with different kinds of thoughts. Even if you try to avoid it or distract yourself, you again start to remember a disappointment from your past. You need to snap out of those thoughts and calm yourself down by centering your brain and thoughts on what is presently going on around you. You can do so in the following ways.
Concentrate on relaxing: Take a seat, close your eyes and simply concentrate on the live events and concentrate on them for one to two minutes. Take quiet and marginally deeper breaths than regular and inhale with your stomach and not the chest. Concentrate on what is around you as of now. The sun sparkling in through your window, the children playing out on the road, the vehicles or the individuals passing by. Take in the details.
Try to be happy with what you have right now: After you have pulled your concentration and thoughts back to where they can be most useful, focus on what is still positive in your life. The easiest and least demanding approach to do so is to centre it on acknowledging what you do have in your life right now. The most unimportant of things at this point can prove to be the most beneficial. For example:

A warm home and a rooftop over your head.
Water to drink.
Getting to eat great food.
Access to the internet and other forms of technology that make life easy.
Your loved ones.

Focus on what you can do at this moment: With the amount of frustration and anger you might be feeling, it is important for you to concentrate on what you can do at the moment i.e. at present. It might involve figuring out what has been the cause for your frustration and how it can be dealt with right now or what the alternatives for it are.
Then again, you could also take your time to understand that you may have taken a lot of pressure or things have been extreme. Hence, you have to take some time or a couple of days to simply unwind, deal with yourself and maybe calm down a bit. If you wish to discuss any specific problem, you can consult a psychologist.
3710
people found this helpful
Shared 1 year ago • Featured Tip
In many cases, the body responds to a stressful or traumatic situation by disassociating with it. This can result in the development of a dissociative disorder. A dissociative disorder or dissociative amnesia is a mental illness that involves the breaking down of memory, consciousness, identity and perception. It can interfere with a person's general functioning, social life and relationships. People suffering from dissociative amnesia can have long gaps in their memory of the accident and the time before and after it.
Women are at a higher risk of suffering from this condition as compared to men. It has also been found to have a genetic link as people suffering from this condition often have other members of their family who experience something similar. Manmade and natural disasters such as wars, floods, earthquakes etc that cause overwhelming stress is said to trigger this disease.
The inability to recall past events is a primary symptom of this disease. Other symptoms include:
Inability to remember personal information
Substance abuse
Mood swings
Panic attacks
Obsessive compulsive symptoms
Hallucinations and
Social withdrawal
Treatment for this disease is a two step process. The first step involves relieving symptoms and controlling any behavioral changes. The second step aims at helping the person to recall and process their memories. Developing coping skills and rebuilding relationships is also focused on. Depending on the individual and the severity of symptoms showcased a doctor may choose to treat the patient using any of the following forms of treatment.
Psychotherapy: This form of treatment is designed to encourage communication and give the person insight into their problems. It uses a number of psychological techniques.
Cognitive therapy: Changing dysfunctional thinking patterns and their resulting emotions and behavior patterns is the focus of this form of treatment.
Medication: Dissociative amnesia patients who also suffer from depression or anxiety can benefit from medication such as anti depressants and anti anxiety drugs. However, this medication does not treat the dissociative amnesia itself.
Family therapy: In some cases, along with the patient it is also necessary to counsel the family. Family therapy involves educating the family members about the disorder and symptoms of recurrence.
5. Clinical hypnosis: This type of treatment uses intense relaxation and focused attention techniques to access the unconscious part of the mind and allow people to explore their thoughts, emotions and repressed memories. If you wish to discuss about any specific problem, you can consult a psychologist.
2921
people found this helpful
Asked for male, 22 years old from Jammu
lybrate-user, 9-10 hours of sleep is little on the higher side. You can try studying in intervals. You must also exercise to remain fit and healthy which will enable you to stay focused and study better.
1
person found this helpful
Shared 1 year ago • Featured Tip
Parenting is a lifetime job be it for a normal child or a child with special needs. Parents are teachers, guides, leaders, protectors and providers for their children. Parenting is a process of promoting and supporting the physical, emotional, social, financial and intellectual development of a child from infancy to adulthood. Every child is a gift and a blessing to their parents. On the other hand, parenting itself is one of the toughest jobs and that too for a child with special needs, it is both a blessing and challenge.
It is a very unique experience to live with a disabled child as it has a major impact on the family, siblings and extended family members. However, discovering a problem should be the initial step to start with parenting such children. Discovering a child's special needs is often a confusing and painful process for parents as sometimes learning difficulties can be multiple and difficult to pinpoint and it can be hard for parents to know whether things are normal or not.
There are various categories of disabilities that your child might fall under. For example: Specific Learning Disability (SLD), Other Health Impairment, Autism Spectrum Disorder, Emotional disturbance, Speech or language impairment, Visual impairment, including blindness, Deafness, Deaf-blindness, Orthopedic impairment, Intellectual disability, Traumatic brain injury, Multiple disabilities.
Some common indications for the development of learning disabilities which can be taken into consideration
Difficulty with reading/writing
Problems with math skills
Difficulty in remembering
Problem in paying attention
Trouble following directions
Difficulty with concepts related to time
Problem in staying organized
Impulsive behavior
Inappropriate responses in school or social situations
Difficulty staying on task(easily distracted)
Difficulty finding the right way to say something
Immature way of speaking
Inconsistent school performance
Difficulty listening well
Problem in understanding words or concept
But the above mentioned signs are not enough to determine that a person has a learning disability. A professional assessment is also necessary to diagnose a learning disability because every disability has its own signs and unless they persist over time cannot be considered as a 'disability'. If you wish to discuss about any specific problem, you can consult a psychologist.
2386
people found this helpful
Asked for male, 6 years old from Siliguri
Encourage your child to play with other children of His age. You could use music-based CDs for learning which will enhance his willingness to express verbally. Also physical play and physical exercises will make him more confident to write.
View All Feed
Near By Doctors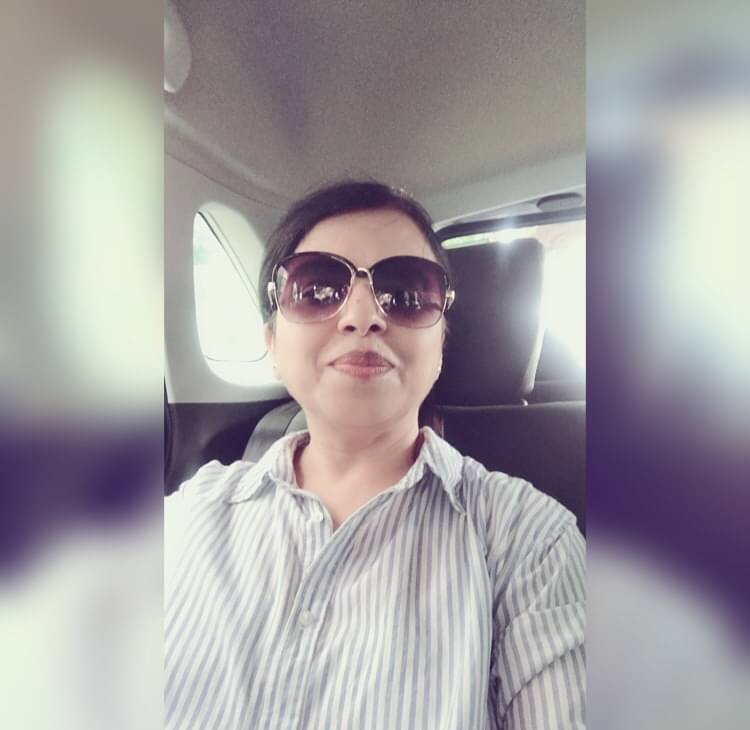 PG Diploma In Clinical Training, Psychology, MA - Psychology, BA - Psychology
Psychologist
Book Appointment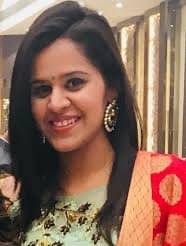 MA - Psychology, PhD Psychology
Psychologist
Book Appointment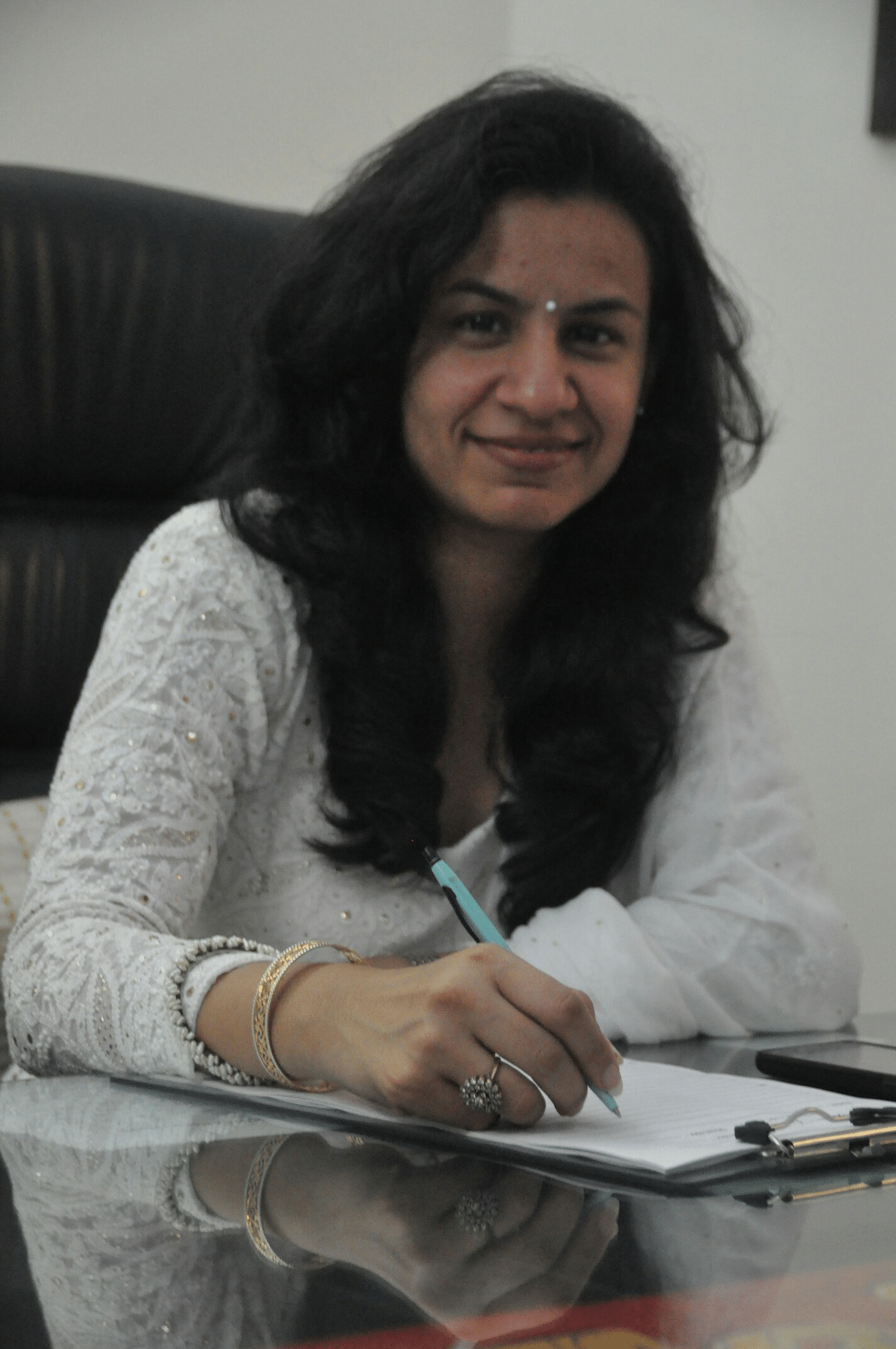 Ph. D - Psychology
Psychologist
Book Appointment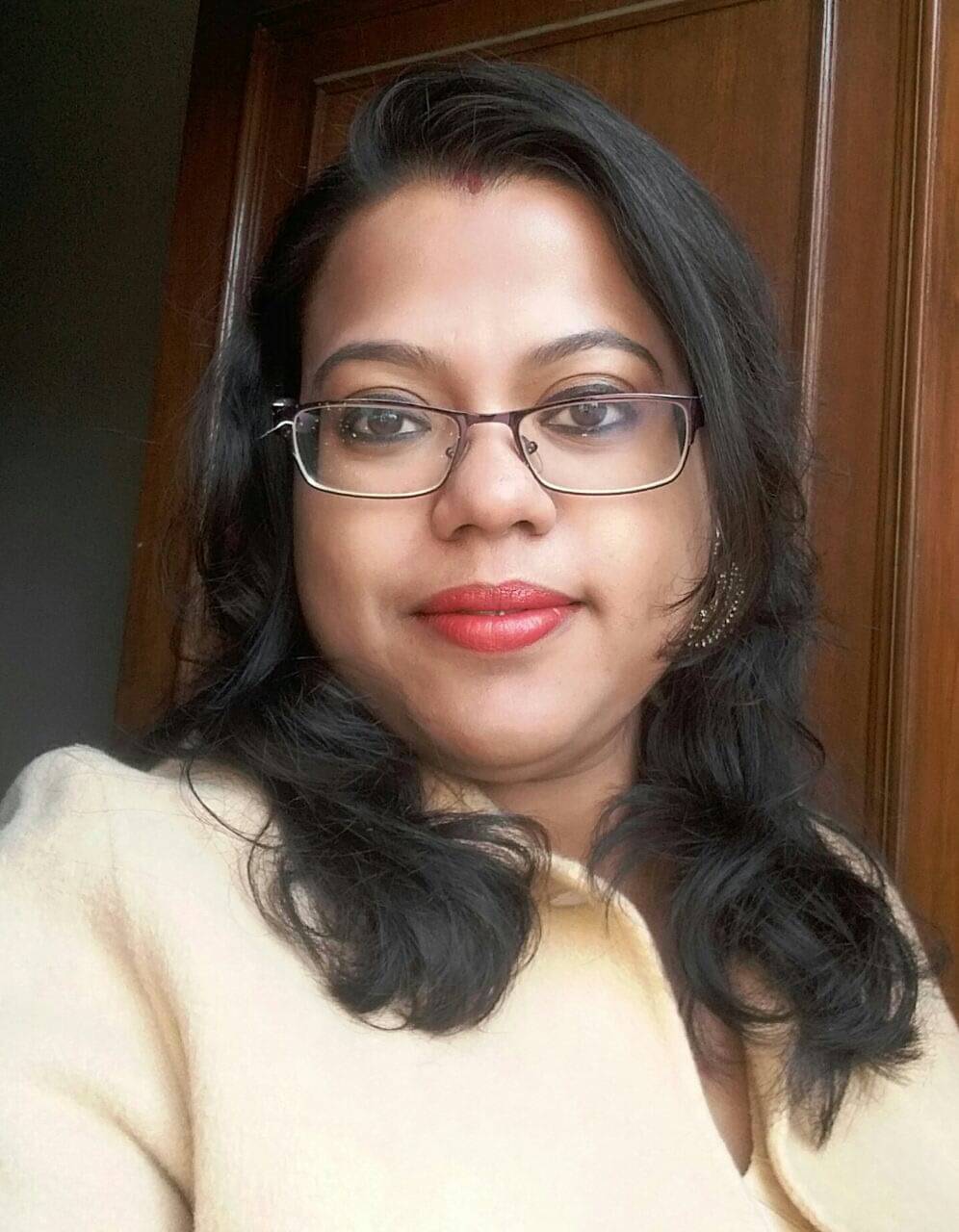 M.Phil - Clinical Psychology, Bsc - Psychology, Msc - Applied Psychology
Psychologist
Dr.Shraddha Banerjee Clinic,
Book Appointment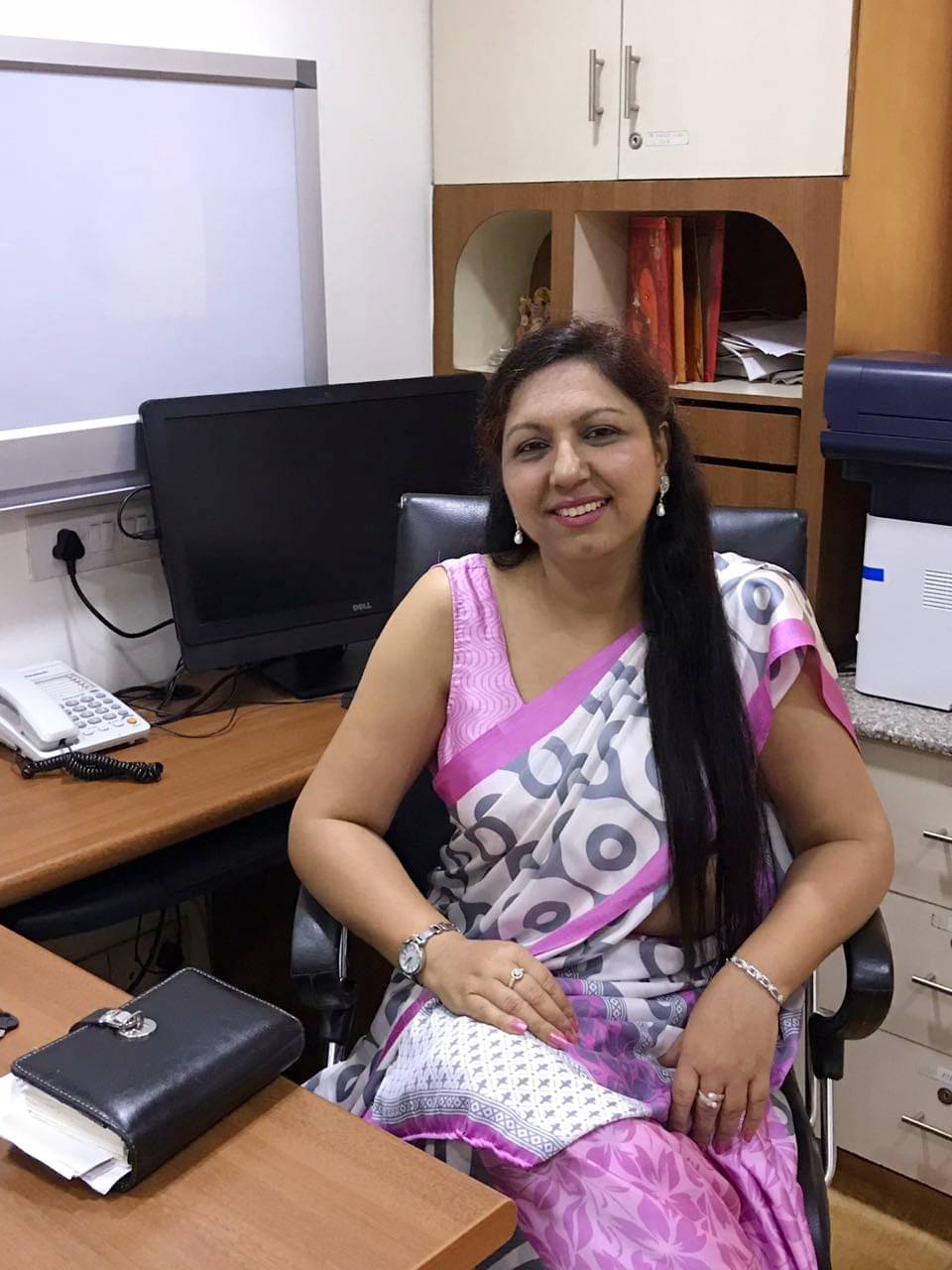 PhD - Clinical Psychology, Diploma in Clinical and Community Psychology, MA - Clinical Psychology, BA - Psychology
Psychologist
Indraprastha Apollo Hospital,
Book Appointment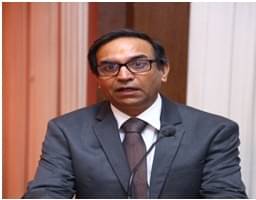 M. Phil Clinical Psychology, Ph.D - Psychology, MA - Applied Psychology, Post Graduate Diploma In Coaching
Psychologist
Psycho Wellness Center - Vasant Kunj,
Book Appointment