Personal Statement
I, Dt. Shreya Katyal, Owner and Consultant Nutritionist at Diets & More, feel that being healthy is the key to happy life. Besides giving diets, I try and make the weight loss/gain journe...
...more
I, Dt. Shreya Katyal, Owner and Consultant Nutritionist at Diets & More, feel that being healthy is the key to happy life. Besides giving diets, I try and make the weight loss/gain journey to be a lifestyle change, so that it can be maintained in long term as well. With my 3 years of experience in Health and Nutrition, I have organized Health Talk Shows at Corporates and Educational Institutions. I have also written health and fitness articles on blogs.
More about Dt. Shreya Katyal
I have helped numerous patients in last 3 years of experience as a Dietitian/Nutritionist. I have completed Diploma in Diet and Nutrition, and Advanced Clinical Nutrition from American College of Sports and Medicine. I have earned excellent reviews by numerous patients. Book an appointment online with Dt. Shreya Katyal and consult privately on Lybrate.com.

Lybrate.com has a number of highly qualified Dietitian/Nutritionists in India. You will find Dietitian/Nutritionists with more than 31 years of experience on Lybrate.com. Find the best Dietitian/Nutritionists online in Rajouri Garden. View the profile of medical specialists and their reviews from other patients to make an informed decision.
Info
Education
Diploma in Diet and Nutrition - VLCC Institute for Beauty and Nutrition - 2013
Location
Consult Online
Text Consult
Send multiple messages/attachments. Get first response within 6 hours.
7 days validity
•
₹350 online
Consult Now
Phone Consult
Schedule for your preferred date/time
15 minutes call duration
•
₹500 online
Consult Now
Health Packages
90 Days validity
•
Medicines included
₹7500
60 Days validity
•
Medicines included
₹5000
30 Days validity
•
Medicines included
₹3000
Services
Submit Feedback
Submit a review for Dt. Shreya Katyal
Your feedback matters!
Write a Review
Patient Review Highlights
"knowledgeable"
1 review
"Very helpful"
3 reviews
Reviews
Ashwina
Jun 7, 2017
I was in so much problem due to my unhealthy diet. No matter how critical be the situation, she is always very calm. My boss referred me therShreya Katyal. The overall atmosphere in the Diets & More is very soothing. Shreya Katyal immediately started the diet planning for it. The Diets & More have proper facilities for disabled patients as well. I am so thankful that Shreya Katyal has given me the best advice and I am now finally able to get back to my normal self. Shreya Katyal has so much knowledge that for everything my family takes herreference.
Bennifer
Jun 6, 2017
I was in so much stress due to my failed attempts for weight loss. The waiting area in the Diets & More is very comfortable for elderly patients. I read about Dt. Shreya Katyal on one of the social media platform. She is not just friendly, but also is very motivating. She is not just highly qualified, but has years of experience in handling high risk cases.
Ranesh
Jul 22, 2017
Due to my problem to lose weight i was feeling very depressed and had no hope. Diets & More has all the latest technology in place to handle severe cases. The overall cleanliness in the Diets & More was amazing. One of my neighbour's recommended Dr Shreya Katyal. She is not just friendly, but also is very motivating.
Goral
May 16, 2017
. No matter how critical be the situation, she is always very calm. Overall diet chart was very effective. Both Shreya Katyal and staff were very helpful. Shreya Katyal is well aware about innovative techniques to treat problems. Thanks to thediet chart she gave me, I feel much better than before.
Azalea
May 22, 2017
I saw Shreya Katyal clinic's advertisement in newspaper and that is how we referred her. She is very courteous and behaves very aptly with elder patients. Shreya Katyal has so much knowledge that for everything my family takes her reference. She did my weight loss counselling.
Ratan
Jun 8, 2017
It was getting very difficult for me to cope up with my fat. I was quite embarassed about my body fat. I consulted many doctors but nothing worked. Finally, Dr Shreya , She is an dietician specialist. The slimming treatment She gave, benefitted me to great extent.
Bhaskar
Apr 18, 2017
dr Shreya Katyal is one of the most talented dietiacians i have ever consulted. She gave me a perfect diet to avoid my problem of pimples. Her clinic Diet and more in Delhi is so beautiful and makes one feel so fresh and not like someone is here to meet a doctor.
Feed
Are you looking for an ideal detox diet? Taking a detox diet does much more than making your skin glow and your eyes sparkle. It boosts your energy levels, improves your digestive system and also helps you with weight loss. A detox diet contains no grains, no milk, no alcohol and no sugar. A detox plan aims at taking the load off the organs which detoxify your body, such as kidneys, liver, and bowel. There are several things you should keep in mind before undertaking a detox diet.
How to start?
You should undertake a detox diet when you have a long break from events and occasions which might disrupt your detox diet, such as parties, weddings, and birthdays. You may experience a cleansing reaction during the first few days of the detox diet, like loose bowel movement and headache. This happens because of the abrupt withdrawal of some food items from your diet.
Food you should avoid
While on a detox diet, there are several food items you should avoid. They include milk products, sugar, maple syrup, honey, artificial sweeteners, coffee, alcohol, dried fruit, and grains such as wheat, barley, oats, rice, and barley.
Food you should take
Here are the food products which should be a part of your detox diet:
All kinds of fresh fruits
All kinds of fresh vegetables
Fresh fish or fish canned in olive oil or water
Lean red meat and chicken
Legumes such as chickpeas, lentils, and kidney beans
Organic eggs
Unprocessed coconut oil and extra virgin olive oil
Seeds like pumpkin, sesame, and sunflower seeds
1 to 3 liters of water every day
Seven day detox plan
You should start your day in the morning with lemon juice, which is good for cleansing your system and kick starting digestion.
During detox, you should exercise for an hour regularly. Vigorous exercise is required, which increases your circulation and lymph flow for helping you sweat out toxins.
Consume raw food items as they contain more enzymes and nutrients.
You also need to detoxify your mind. You should meditate for at least 15 minutes every day. You can also try belly breathing.
Drinking lots of water is very important during a detox diet. This helps in moving the lymphs and supporting detoxification from your kidneys.
It is important to chew your food properly. You should chew a mouthful of food for about 10 to 12 times before swallowing it. You should avoid a detox diet if you are pregnant, have high blood pressure, are underweight, or if you are an elderly person. If you wish to discuss about any specific problem, you can consult a dietitian-nutritionist.
Protein comes in ample amount from foods such as meat, eggs, legumes, dairy products, soy, and fish. It serves as the building blocks for the body's cells, muscles, skin, tissue, and organs.
Although, both chicken and egg are infused with high amounts of protein, they do vary on the grounds of the actual protein content per serving. So which is a better source of protein?

Nutritional facts of 100g chicken

Protein: 27g
Fats: 4g
Calories: 153
Sodium: 51mg
Cholesterol: 75mg

Nutritional facts of 100g eggs

Protein: 13g
Fats: 11g
Calories: 155
Sodium: 124mg
Cholesterol: 373mg

Both chicken and eggs are a low calorie and high protein option. However, chicken contains double the amount of protein than eggs per serving, emerging as a clear winner. Not only that, chicken also contains less cholesterol in comparison to eggs, making it a much healthier food choice.

Nevertheless,
eggs possess a number of other health benefits, and should not be ruled out of your daily diet.
1. Eggs contain
riboflavin
or Vitamin B2 in abundance, which helps in improving your metabolism
2. Egg whites are a rich source of
Vitamin D
, B6, B12 and minerals such as
zinc
,
iron
, and copper, all of which are essential for the proper functioning of your body
Even though both chicken and eggs are almost equally healthy, the key to proper health is to eat all you want but in a moderate manner. If you wish to discuss about any specific problem, you can consult a
dietitian-nutritionist
.
1
person found this helpful
Believed to be used by even Christopher Columbus on his discovery voyage, papaya is known as the angel of fruits. While it is not a taste that most usually enjoy the very first time, it can grow on you slowly and then stick on forever. The raw ones are used in salad and curries, the ripe can be eaten either in solid or liquid form, alone or in combination with other fruits.
Some of the wonderful benefits of papaya are listed below.
Anti-inflammatory: The various minerals and vitamins (A, B, C, K) in papaya help improve immunity and prevents infections. It also promotes healing of burns and wounds.
Cholesterol control: The antioxidants, flavonoids and fibre help in cholesterol/plaque accumulation in the arteries. The lipid and triglyceride content can also be reduced with regular consumption of papayas.
Digestive benefits: The enzyme papain contained in papaya is quite effective in reducing the damage caused by eating junk and oily foods. It helps in breaking down proteins and is, therefore, useful as a home remedy for indigestion. It is also rich in fiber and helps relieve constipation.
Diabetes: The high fiber content in papaya combined with the low calories (a medium sized fruit contains about 110 calories) is a boon to diabetes patients. They can eat to their full content without feeling guilty of the sugar levels. Some people also consume the flowers (sautéed in oil) to control diabetes.
Arthritis: The various minerals (potassium, calcium, sodium, and magnesium) in papaya can help keep a check on arthritis and bone and joint pains in the long run.
Weight loss/ cleansing/ detox: The various minerals and vitamins along with the rich fiber content ensure you get a good detox of the system. Papaya is one of the widely used fruits in people who want to lose weight.
Antiaging effects: The antioxidants which reduce the rate of inflammation and the multiple vitamins help in looking younger by improving skin, hair, and overall immunity levels.
Stress buster: Again, the antioxidants and vitamins (C in particular) is a good way to refresh your energy after a long tiring day.
Anti-cancer.effects: The flavonoids, phytonutrients, and antioxidants help to prevent free radical damage which is the main cause of cancer. They also contain beta carotene which helps control prostate and colon cancer.
Eye health: The beta carotene, vitamin A, and lutein help in improving moisture in the eyes and controlling macular degeneration.
Hair health: The scalp produces sebum which is rich in vitamin A. Papaya when applied to the scalp gives the same effect as sebum, which keeps the hair shiny, silky, and lustrous. If you wish to discuss about any specific problem, you can consult a dietitian-nutritionist.
The battle of supremacy between processed and whole foods has been raging on for quite some time now. Which is better? Which is more nutritional? The debate seems a never ending one. This article will tell you the benefits and drawbacks of both types of foods. It's for you to decide which one is better for you and which isn't.

Processed Foods
Processed foods are foods which have been altered in some way or the other to make them healthier, to make them taste better or for storage purposes. Almost every day to day food that you consume is processed. Some examples of processed foods include breakfast cereals, cheese, milks, soft drinks, bread etc.

Advantages of processed foods
Here are some advantages that you drive home from processed foods:
1. Processed foods like different types of jams and juices taste very good and last longer, making them a part of every household.
2. Processed fruits, vegetables and herbs, when stored in cans, tend to be free from bacteria and other harmful agents.
3. They are easy to purchase because they are available in all seasons

Disadvantages of processed foods
Processed foods have their own set of drawbacks. Here are some of them:
1. Some processed foods are genetically modified, which may cause a negative impact on your health.
2. Foods tend to lose their nutritional value when processed.
3. Foods that contain added sugar and fat can lead to a lot of health problems like diabetes, heart diseases and other cardiovascular problems.

Natural foods
Natural foods are those which don't undergo any change in the form of added color, sugar or flavor. Natural foods go straight from vegetable farms and poultry farms to the market where you can purchase them.
Advantages of natural foods
Fresh fruits, vegetables or
meat
are categorized under natural foods, including a host of other foods as well which are not processed. Here are their advantages:
1. Natural foods are as nature intended them to be. They contain no added ingredients or flavor.
2. A
diet
comprising of natural foods keeps many diseases at bay.
3. Natural foods are free harmful flavor enhancers like MSG
4. Natural foods are rich in vitamins and minerals which are necessary for a healthy you.
Disadvantages of natural foods
There are not many disadvantages of natural foods apart from the facts that they are difficult to store, spoil after a certain period and are not available all year round. If you wish to discuss about any specific problem, you can consult a
dietitian-nutritionist
.
1
person found this helpful
As one of the oldest tree foods to be cultivated by humans, walnuts have long since been known as a wonder fruit that can treat and manage many diseases, even as it ensures that one gets to enjoy many other health and cosmetic benefits. This is a nutrient-laden dry fruit that can be eaten in any season and can also be used as a healthy snack.
Read on to know how walnuts can help you in the health department!s
2
people found this helpful
Burning fat with food must sound contradictory, but there are certain foods that can actually melt away your fats by improving your metabolism. Some foods have an extensive thermogenic effect (metabolism increasing effects) that can lead to the reduction of fat in your body. Read on to find out five such super foods and burn your fat away.
Tuna: Tuna is a good source of omega-3 fatty acids and it also helps boost the production of a hormone called leptin. This particular hormone gives the illusion of fullness and you don't end up having large portions. It also accelerates your metabolic process. Apart from tuna, sardines too have the same properties.
Green tea: The benefits of green tea are widely known. It has 'epigallocatechin' which improves the nervous system and elevates the heart rate. Drinking three cups of green tea daily has proven to burn up to 80 calories.
Hot peppers: Different kinds of hot peppers not only spice up your food but they also melt calories. Capsaicin, a chemical present in peppers can increase metabolism rate by 25% for up to three hours after you consume your meal.
Grapefruit: This delicious fruit has the amazing power to make you slim. Grapefruit has an antioxidant called 'naringenin' which can aid your body in its use of insulin more effectively, thereby keeping the blood sugar level under control and prevent diabetes. Recent studies have shown that sugar control coupled with grapefruits lead to improved calorie burn.
Cinnamon: Studies have shown that including cinnamon into your daily diet can help you lose weight. A teaspoon of honey and half a teaspoon of cinnamon powder added to a cup of boiling water can also help you lose weight and lower your risk of heart disease. Cinnamon lowers blood sugar levels along with bad cholesterol levels (LDL) while having no effect on the good cholesterol (HDL). Hence, it's beneficial for both heart and type 2 diabetes patients. If you wish to discuss about any specific problem, you can consult a dietitian-nutritionist.
There are many myths about diabetes, especially related to what you can eat and what you can't. Lots of people think that diabetics shouldn't eat sweets at all. This is not true. Similarly, all carbs and fats are not bad. A high protein diet is also not required and there are no special diabetic meals. So, what should you as a diabetic, eat to combat diabetes? Read on to find out:
Low glycemic index foods: Complex carbs are best for you as they limit the amount of sugar released into your blood stream and are digested more slowly and prevent your body from releasing too much insulin. These are also called low GI foods as well as slow-release carbs and are also high in fibre. Processed carbs like white bread, pasta, and rice, as well as sodas, packaged meals, and snacks must be junked. These are all called high glycemic index (GI) foods and spike your blood sugar.
Manage sugar wisely: Diabetes doesn't mean that you can't eat sugar or desserts. It means you have to be smart with sugar, like

Take smaller servings of your favourite desserts as they are best eaten in moderation.
Reduce the sugar in your diet slowly rather than at once. This will give your taste buds some time to adjust, reducing sugar cravings.
If you want to eat dessert, hold back on carbs in a meal. Balance out meals so that you don't eat too many carb-heavy foods.
Add some healthy fat to your diet, as it slows down the digestive process, which means that your blood sugar levels don't spike as quickly.

Eat sweets along with a meal and not alone: Sweets eaten alone can spike your blood sugar levels a lot.
Don't drink alcohol: Alcohol is full of calories and carbs and cocktails are loaded with sugar. Alcohol can interfere with diabetes medication and insulin, as well.
Avoid junk, soft drinks, soda and juices: They are all packed with sugar.
Avoid processed or packaged foods: These are loaded with hidden sugars. Eat food cooked at home.
Remember high protein diets are not always good: Studies have shown that if you eat too much protein, especially animal protein, you may become insulin resistant. A healthy diet for diabetics includes protein, carbohydrates, and fats for the body to function properly.
Eat more of these

Healthy fats found in raw nuts, olive oil, fish oils, and flax seeds.
Also eat more fruits and vegetables. Avoid juices.
Eat more high fibre cereals.

And avoid foods like

Trans fats which means all deep-fried foods
Fast foods, especially cakes, pastries, and chips
Red meat
Remember, your overall eating patterns are very important. It's also important to eat at regular intervals and avoid missing meals. If you wish to discuss about any specific problem, you can consult a dietitian-nutritionist.
With age, especially during late twenties or early thirties and beyond, it is almost an accepted fact that you will grow fat in the middle. Belly fat affects both men and women with bulging waistlines. This however, is just more than unsightly, as belly fat increases the chance of heart disease, diabetes and other serious ailments. A few simple and proven ways to reduce belly fat are mentioned here.
Reducing carbohydrates in your diet: Carbohydrates are the source of energy for your body, as they are usually transformed into glucose by the body, which can then be absorbed by the cells. However, your diet may include too many carbs and cause you to gain belly fat. Reducing carbs is known to have the following benefits:

Reduces appetite in general
Burns fat reserves as the body tries to use alternative sources of energy
Diet low in carbohydrates are also know to reduce water weight and show quick results during weight loss
Low carb diet will have a beneficial effect, if you have type 2 diabetes and helps in keeping the blood glucose levels under control

Avoid CRAP foods: Avoiding CRAP wherein, C: Carbonated beverages & caffeine, R: Refined sugars, A: Alcohol & Artificial sweeteners, P: processed food from the diet is of great help in burning belly fat.
Unprocessed and lean meat: Unprocessed and lean meats are a good source of protein and have fewer calories than non-lean meats. Lean meats are popular amongst people following low calorie and low fat diets. Poultry is a good source of selenium, vitamins B3 and B6, and choline.
Avoid processed sugar and sweetened beverages: Fructose found in most products within the market, such as cookies, sweets, sodas and other similar beverages cannot be absorbed or processed by the liver and is converted into fat. This will not only increase your girth, but also contribute to insulin resistance and lead to serious problems such as heart diseases.
Include and increase fiber in your diet when you want to lose belly fat: Fiber, especially viscous fiber is known to improve bowel movements and improves the health of gut bacteria. It also reduces abdominal fat and thus reduces belly fat.
Increase protein intake: Reducing carbs and increasing protein in your diet will help you lose belly fat as well as over all body fat quickly. Protein decreases the chance of developing insulin resistance and also helps the body in using up the blood glucose for energy more efficiently. Include unprocessed animal protein as well as vegetarian protein sources in your diet to lose belly fat, but ensure that they are cooked or prepared in a healthy way.
Try yoga or free hand exercises: You don't have to go to the gym with an expensive fee to lose belly fat. Just try free hand exercises and cardio to ensure that the metabolism in your body remains high along with a balanced diet as mentioned above. Yoga in general or certain yoga poses are also very effective in reducing belly fat. If you wish to discuss about any specific problem, you can consult a dietitian-nutritionist.
4
people found this helpful
Obesity is a global epidemic, affecting almost all areas of human health, from heart disease to cancer, and impacting upon most of the major causes of preventable death. However, in recent years, obesity has increased dramatically in many parts of the world with India ranking third in the world's most obese countries. Although diet and lifestyle choices play a big role, obesity might be in your genes, according to a recent study.
With over 50% of obesity being attributed to genetics, obesity can be an inherited condition. We inherit a lot more from our parents and grand-parents than our skin, hair colour and intelligence, but also predisposition to conditions such as obesity. Understanding one's genetic profile can help individuals understand their body type and tailor their diets to foods best suited to them.
The obesity gene – FTO
The FTO gene, commonly called the obese gene is a major contributor to obesity in individuals. One version of this gene makes impulse control difficult, affecting your food choice and makes it difficult to maintain a healthy weight. Several other genes such as MC4R, INSIG, TCF7L2, LEP, IRS, have also been found to contribute to obesity. While genes do play some role in causing a predisposition to obesity, they are not entirely to blame. According to a study published by Harvard School of Public Health, 'Active adults who carried the obesity-promoting gene had a 30 percent lower risk of obesity than inactive adults who carried the gene'. In addition to genetics, there are several factors that play a role – unhealthy lifestyles, diet inadequate in nutrients but rich in calories, higher stress levels, physical inactivity, rise in conditions such as diabetes, hormonal imbalances, in fertility etc.
Genetic tests are available nowadays to tell you what type of genes that you carry and your susceptibility to obesity. Personalised weight management programs are more effective than one size fits all approach that provides generic advice.
Simple dietary modifications can help you to overcome risks of gaining weight that might be caused due to your obesity genes:
Drink 1 glass of water before every meal that you consume. This helps you to make you feel full and eat less.
Slow paced eating (20-25 minutes) helps you to feel full and also aids in digestion.
Protein rich breakfast such as two egg whites or 1 cup of pulses will help you to maintain your satiety.
High fibre diet (at least 3-4 servings of vegetables and 2 servings of fruits) will help you to lose weight.
Adding a variety to your diet will also help you to lose weight.
9
people found this helpful
2
people found this helpful
View All Feed
Near By Doctors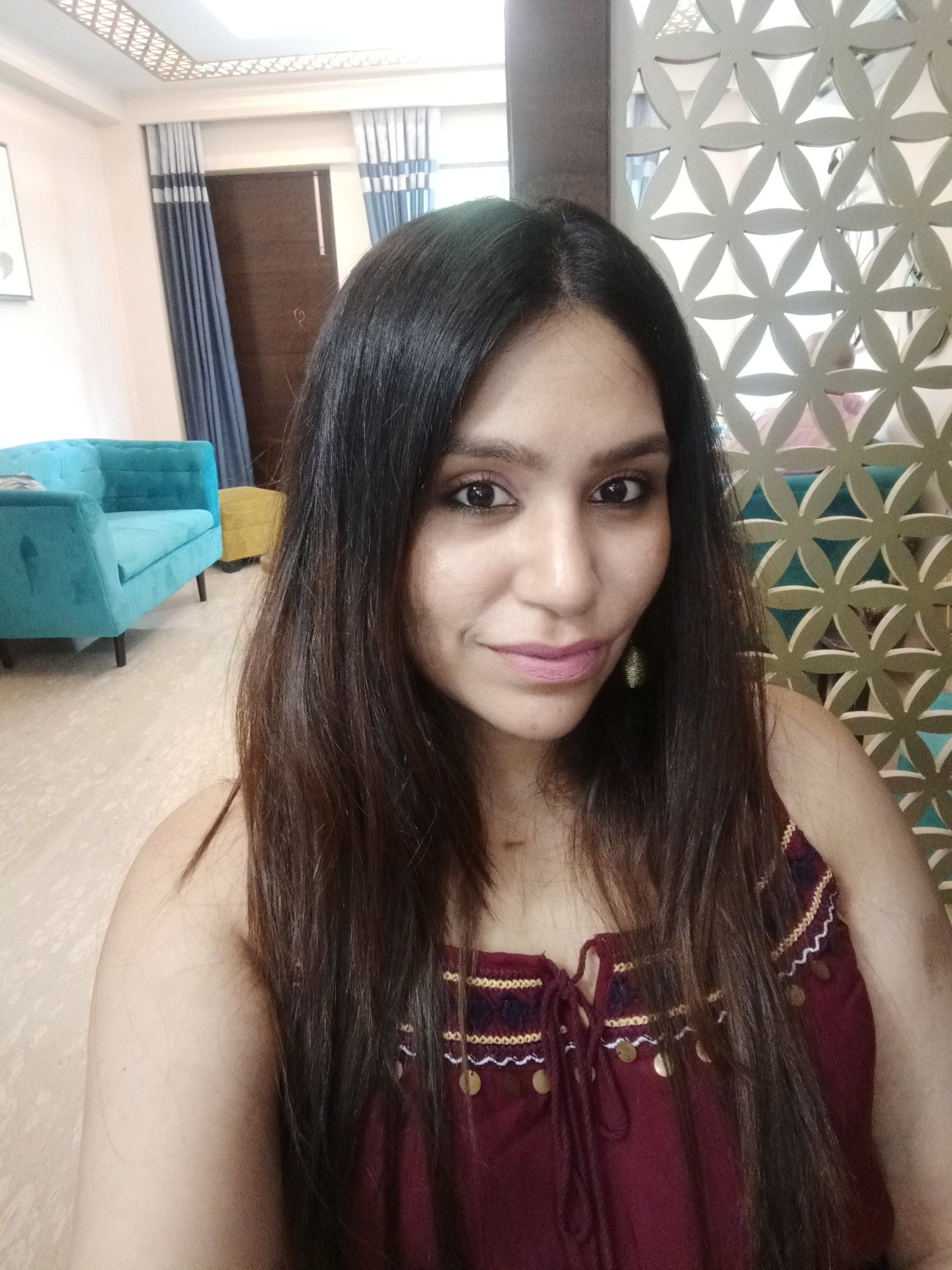 Certificate In Clinical Nutrition, Cert Child Health & Nutrition
Dietitian/Nutritionist
Book Appointment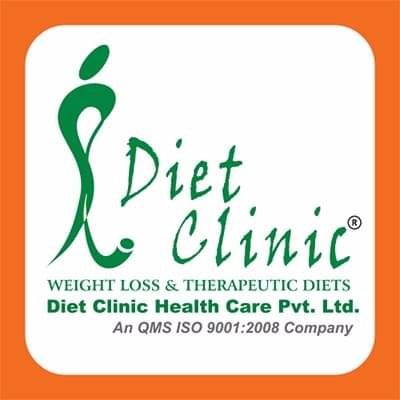 B.Sc.(Hons), P.G.Dietetics
Dietitian/Nutritionist
Diet Clinic - Punjabi Bagh,
Book Appointment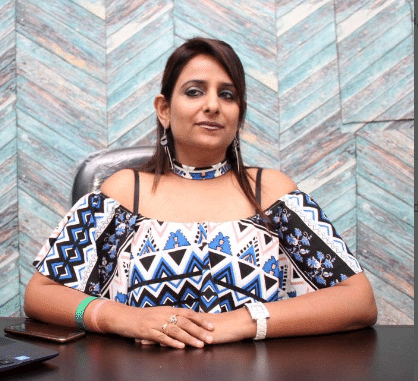 Bachelor of Science in Nutrition and Dietetics, Diploma in Diet and Nutrition
Dietitian/Nutritionist
Health And U By Divya Chadha,
Book Appointment
BSc - Home Science, Diploma In Health & Nutrition, MSc - Dietitics/Nutrition
Dietitian/Nutritionist
Shilpa Chawla's Health Clinic,
Book Appointment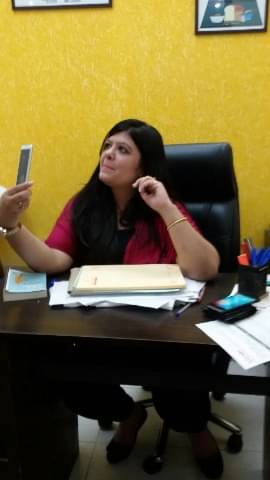 PG Diploma Nutrition & Dietetics, B.Sc - Home Science
Dietitian/Nutritionist
Book Appointment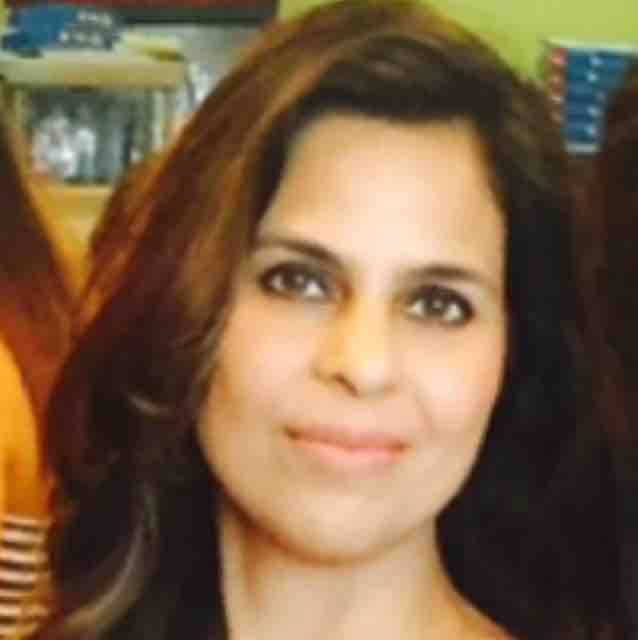 Certification In Nutrition & Weight Management, B.Com, Certificate In Food & Nutrition
Dietitian/Nutritionist
Dr. Monica's Diet Clinic,
Book Appointment