Videos (2)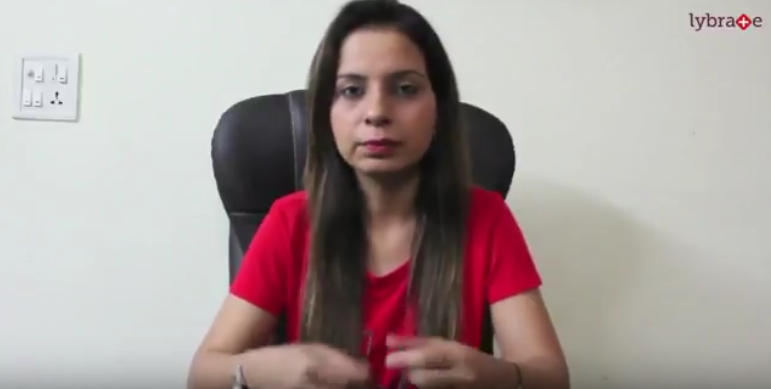 Oil pulling is an alternative medical practice in which oil is "swished" around the mouth. It is a suggestive misnomer, implying that something bad is being pulled from the mouth (toxins and bacteria).
read more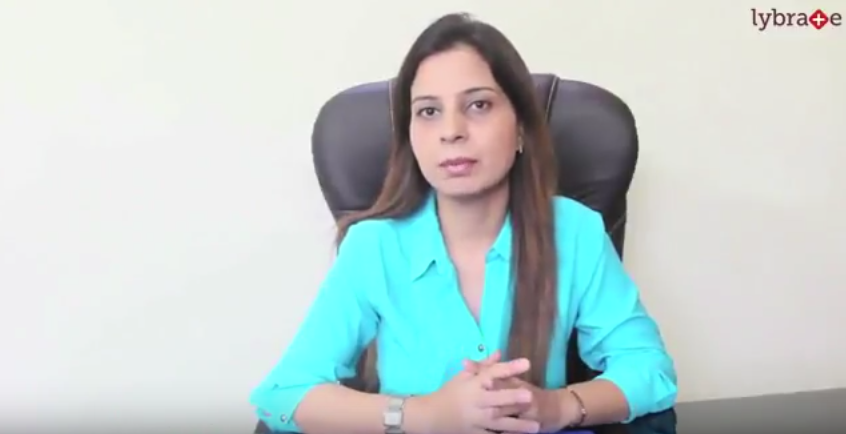 Hi friends!
I'm Shivani, founder of Nutrishia and by profession I'm dietitian.
Today I would like to speak upon how our hormones play a major role in weight loss journey. So what are hormones exactly? Hormones are tiny chemicals messengers delivering the message to organs and tissues. They travel throughout our body. And if there is an imbalance in one or the other hormone it disturbs the whole endocrine system. There are few diseases related to imbalance like PCOS, diabetes, thyroid and anxiety, sleep disorders, acne, facial hairs and many more. Now there are few steps how we can control these imbalance. For doing that I can tell you few points are this: eat real foods, eat real foods means include green veggies in your diet, green veggies have a fight to nutrients in it which helps to break down your hormones which are not in use at that particular time. Avoid to have processed and packed foods because it has neurotoxins present in it that disturbs our endocrine system. Include healthy fats in your diet,healthy fats means coconut oil, olive oil, avocado, hand full of nuts and seeds. And the second would be don't use toxin products, toxin products that are disturbing your hormonal system, like use of plastic products: plastic bottles, plastic utensils, chemicals presents in these also is disturbing your hormone. So replace them with glass or steel. And you can avoid using cosmetics as much as possible because nowadays there is a chemical present in these cosmetics is also seeping from our skin into our body and it disturbs a hormonal balance. So use occasionally as you can do it. Don't use it on daily basis. Third would be reduce your stress and have quality of sleep. For reducing your stress you can do the following steps. Now there is a hormone related to stress i.e. a cortisol hormone and if it is raised then you are not able to lose weight if you are doing a good diet and exercise also. So there is a key role to reducing the cortisol i.e.you have to remain happy, for reducing your levels for reducing stress you can do meditation, yoga, you can listen songs, go for a shopping, and go for a long drive and many more things that makes you happy. You should have quality sleep. Quality sleep of at least 7-8 hours that's make your body's recovery more. So that is very necessary for our body to have quality sleep. The next would be limit your caffeine intake. Caffeine is a chemical present in colas, energy drinks,in tea coffee. So limit as much as possible because it also elevates your cortisol level, insulin level, adrenal i.e. produce from an adrenal gland. So try to limit from 1-2 tea cups of coffee ortea. And replace it with a infused water or herbal teas. Now the last would be exercise. Exercise plays a major role in your weight loss journey because it helps you to balance your hormones, it aids sleeps, regulates your appetite and many more things. So I would suggest to do your physical activity in your daily practice for 30-45 minutes.
So these were the following steps Iwould like to tell you for balancing your hormones. You can contact me on lybrate or you canvisit me on Nutricia i.e. in Rajouri Garden, Delhi. Thank you!
read more
Personal Statement
A dietitian must respond to all these expectations through listening, caring, empathy, compassion and skills. At each consultation, I try to transmit these values to my patients in order ...
...more
A dietitian must respond to all these expectations through listening, caring, empathy, compassion and skills. At each consultation, I try to transmit these values to my patients in order to achieve the goal or goals set by each according to each need.
More about Dt. Shivani Jotwani
I , Dietician Shivani did my Diploma in Nutrition and health Education (IGNOU) and Advanced certification in Weight Management (VLCC) I accompany you in understanding your relationship with food and we work together towards a functional approach. Isolate and work the cause of your difficulties to manage your diet and your serenity, you will change or improve your eating behavior. Learning to hear your food sensations and managing your emotions is essential to building a life that is close to your personal values. Take care of yourself while remaining free of your choices, is not it favorable? My role is to help you, guide you and motivate you in your approach and your difficulties. Each person is unique and therefore requires a specific nutritional strategy. The process and the content of the consultations are thus tailor-made, to achieve the objectives that we will have defined together. My professional background allowing me to have a global approach to nutrition, I propose a behavioral management, both nutritional and micro nutritional complete. The success of each of my patients is a daily challenge for me.
Info
Education
Diploma In Diet & Nutrition - VLCC - 2017
Languages spoken
English
Hindi
Location
Book Clinic Appointment with Dt. Shivani Jotwani

Consult Online
Text Consult
Send multiple messages/attachments. Get first response within 6 hours.
7 days validity
•
₹300 online
Consult Now
Phone Consult
Schedule for your preferred date/time
10 minutes call duration
•
₹300 online
Consult Now
Health Packages
90 Days validity
•
Medicines included
₹9000
90 Days validity
•
Medicines included
₹9000
90 Days validity
•
Medicines included
₹9000
90 Days validity
•
Medicines included
₹8000
90 Days validity
•
Medicines included
₹7500
90 Days validity
•
Medicines included
₹7000
90 Days validity
•
Medicines included
₹9000
Services
Submit Feedback
Submit a review for Dt. Shivani Jotwani
Your feedback matters!
Write a Review
Patient Review Highlights
"Very helpful"
11 reviews
"Caring"
5 reviews
"Nurturing"
1 review
"Helped me impr..."
2 reviews
"knowledgeable"
3 reviews
"Inspiring"
1 review
"Professional"
1 review
"Well-reasoned"
4 reviews
"Prompt"
1 review
"Sensible"
1 review
Reviews
Shubham Verma
Nov 18, 2017
Dt. Shivani Jotwani provides answers that are very helpful. Thnks for ur responce
Feed
Shared 3 weeks ago • Featured Tip
Irritable bowel syndrome (IBS) is a blend of stomach discomfort or pain and issues with bowel routines: either constipation or diarrhea; or having a different kind of stool (slender, hard, or delicate and fluid). A healthy routine diet by and large comprises of eating a wide number of nutritious, low-fat nourishments with some restraint. Be that as it may, you may see an increase in your symptoms after you eat certain kinds of food when you have an irritable bowel syndrome (IBS). Since side effects can fluctuate between patients, there is not just one list of off-limit foods, but with that said, there are a plenty of foods that are good for your health and do not irritate your bowel habits. By staying away from the most basic irritants of IBS, you may see more consistency and also less cramps and bloating. Some of the foods that you can consume during IBS are as follows:
Fiber adds bulk to your digestive system. It is broadly accessible in grains, vegetables and natural products. Eating a lot of insoluble fiber as grains can increase your trips to the bathroom. Concentrate on soluble fiber. This includes vegetables and natural products.
While the insoluble fiber content in whole grains might be an irritant in IBS indications, certain grains cause different issues. Items containing rye, wheat, and grain contain gluten. This is a sort of protein that can harm your digestion tracts and increase symptoms of IBS. While a hypersensitivity to gluten is known as celiac infection, in any case half the patients in IBS are gluten-intolerant. Fortunately, more gluten-free items are available in the market these days. In case you cannot manage without pizza, pasta, cakes, you can simply substitute them with gluten-free products of the same kind.
Consume plenty fruits and vegetables.
Take carbohydrates in required quantity like bread, rice, oats, pasta, potatoes, chapattis and plantain.
If you happen to be lactose intolerant, include substitutes like soya, rice or oat, milk and yogurts that are rich in calcium.
Take a limited amount of foods high in fats and sugars. Decrease intake of saturated fat that is found in butter, ghee, cheddar, meat, cakes and baked goods. Substitute these with unsaturated fats found in vegetable oils, for example, sunflower, rapeseed and olive oil, avocados, nuts and seeds.
Drink a lot of liquid, no less than two liters every day, for example, water or natural teas.
Whenever you go out to eat, make sure you ask for gluten-free food. Sometimes, certain kinds of food might appeal to you but try not to get tempted too often by the menu and harm your health because of it. Stick to a healthy diet.
6965
people found this helpful
Shared 3 weeks ago • Featured Tip
Protein is said to be a building block for the body. That being said, a high protein diet can either have some great results to show, or some terrible consequences. As long as a person is willing to learn more about it, only the former will appear!

When a person thinks of a diet which is high in protein, the automatic association is with the famed Atkins diet. This is a diet which is not only high in the amount of protein consumed but is low in the relative amount of carbohydrate.

Who is it For?
A high protein diet is a way to go, if a person is looking to build a little muscle and does not consume enough protein in his or her current or normal diet.However, studies have found that only professional endurance athletes showed any benefits from a hike in their consumption levels of protein and that too, they could have received these benefits by just eating more food. So, it is fair to say that the normal person is not likely to need more protein than what he or she already gets by the way of his or her run of the mill diet.

It can be bad too, in addition to this, if a person has an amount of protein which is beyond what is good for him or her according to the activity level, it can be quite bad. This is because a lot of the sources of protein which most people receive their protein from also happen to be quite high in terms of the saturated fat content, which can put the heart at a great amount of risk. Moreover, gout can also occur and it is something that is not curable, but can only be managed. A person who is considering the prospect of going on a high protein diet should take these possible side effects into due account prior to making his or her decision regarding the same.

Small is Big A, modest increase in the protein part of a person's diet can be good and there are a variety of ways a person can go about this including by having some simple munch foods such as almonds. Things like these can serve well as snacks and can go a long way in preventing a person from bingeing on something less healthy just due to his or her being ravenously hungry. Another option is Greek yogurt, as is chia seeds, which can be added to almost anything!
6103
people found this helpful
Shared 1 month ago • Featured Tip
In order to burn your body fat, rather than opting for high-intensity diet plan including chicken and salad, then you are surely missing out some of the very effective and important ingredients that must be included - Indian herbs and spices.
Indian herbs add flavour without adding on calories, extra sugar or any other junk food which can deteriorate your health. Let us get on a plan which helps in enhancing the metabolism of your body. The different Indian herbs that aids in weight loss are as follows:
1. Turmeric
The turmeric is a bright yellow coloured ingredient that aids in shedding the extra kilos by burning body fat. It contains the substance called curcumin which helps in enhancing the metabolic rate of the body simply by elevating the body heat. It helps to combat Alzheimer's disease in order to keep a check on the hormonal level. So, you can consume turmeric simply by adding turmeric in soups.
2. Cinnamon
This helps in maintaining the blood sugar level and helps in reducing the cravings and helps in remaining satiated for a longer period of time. You can supplement your oat dish with cinnamon, or you may add it in cottage cheese, yoghurt, etc.

3. Cumin
Cumin is a very wonderful spice as it helps in burning the fat off your body with as much faster as three times than any other spice. Cumin is known to add flavour to almost every food. You may supplement any dish with cumin such as soups, rubs, marinades, vegetables, baked food etc.
4. Ginger
Ginger is an excellent ingredient for those who suffer from blood sugar problems. It helps in preventing the rise in blood sugar levels after having a high calorie- sugar-rich meal. It can burn fat and also enhances the metabolism by producing more heat in the body.

5. Garlic
It is a smell producing ingredient but surely an excellent way to reduce fat. Research has proven that those who had consumed garlic have lost more weight as compared to those who didn't take it. It helps in making food a lot tastier and it contains other essential nutrients which can be beneficial for your body if consumed in the raw fashion.

6. Black pepper
Black pepper also possesses fat burning properties. It aids in the prevention of formation of new fat cells, therefore preventing weight gain. It can give a fantastic taste if you add it in yoghurt, cottage cheese, and oatmeal.

7. Cardamom
It is one of the heats producing substance and helps in increasing the temperature of the body and therefore boosting the metabolic rate of the body. It is a preferred one as people add it to tea and other curry like dishes.

8. Dandelions
Dandelions are an excellent way to make food more nutritious especially the meals and the other drinks. This substance can enhance the vitamin intake such as that of vitamin A, C and E. It helps in reducing the weight of the body by removing belly fat.
5755
people found this helpful
Shared 1 month ago • Featured Tip
Stress is a very common problem in today's world. There can be various reasons for stress like relationship problems such as interpersonal relationship difficulties, problems in handling social relationships, poor financial conditions, health issues, problems of coping with hurdles at the workspace and so on. Due to stress, our body can undergo a lot of chemical and physical changes. There can be an imbalance in the hormonal levels which may trigger physical changes such as weight loss.
So, due to the complications in this hectic world, each person is suffering from some amount of stress. We cannot escape from the common day to day problems and this may lead to an adverse effect on our health in the long run.
One should note that stress is not always bad, sometimes, it is important to experience stressful situations to increase the motivation to bring out the best in you. But in cases of stressful situations, the cortisol and adrenaline-like hormones are released. But when the stressful conditions are prolonged, the body release stress hormones more frequently and this may lead to the inflammation in the body at various location and lead to the weakening of immune system.
Effect of stress on body weight-
Stress creates a lot of impact on the body weight and metabolism of our body. You can actually gain weight due to stress. It is because the adrenal glands stimulate the brain to release cortisol in a continuous manner to produce more glucose in the liver to keep your energy state high.
The stress leads to increase in calorie intake as the person likes to eat a lot of fatty food and due to this, abdominal obesity increases. This can cause the greater risk for diabetes, heart diseases and weight issues.
Also, the excess production of cortisol hormone can interfere with the production of testosterone and other hormones essential for regulation of metabolism. The lower level of testosterone causes loss of muscles, strength reduction and gain in weight. Males who face the problem of deficiency of testosterone, may face the higher risk of getting enlarged breasts, erectile dysfunctioning and depression.
Also, the catabolic rate increases under the influence of cortisol. This will lead to the loss of muscle strength and reduction in protein synthesis lead to difficulty in building mass.
Therefore, chronic stress can cause disruption in the functioning of hormones and decreases the testosterone levels which in turn can lower down the metabolism. It leads to increase in appetite and you may end up in eating junk food and this overeating can cause the increase in weight.
It is really very important to have control over stress by eliminating the unnecessary tension by following certain ways. You can first identify what leads to stress and then the reasons responsible for the triggering of stressful situations. You can also opt for medications and other breathing techniques to keep yourself calm. You should always find time to exercise and it will help in reducing stress.
6410
people found this helpful
Shared 3 months ago • Featured Tip
Indian herbs are known around the world for their health benefits and how sometimes they are better than a lot of artificial medicines out there. They are not only completely safe to have since they hardly have any side effects and you can also prepare the required concoction at home. Such herbs also help a lot in losing weight and that is why more people are gravitating towards these plants instead of weight loss supplements. Here are some of the herbs you can use for losing those extra pounds:
Turmeric: Turmeric is a powerful anti-inflammatory herb that has been used for health benefits for ages. Not many people know, but turmeric also helps in weight loss. This is because this herb works towards reducing the build-up of fat tissues, which leads to depletion of the overall body fat.
Ginger: Ginger helps in improving your metabolism, which aids in weight loss. It also increases the temperature of your body, which leads to the burning of fat. Adding to ginger to your daily diet can increase your metabolism by 6% and facilitate fat burning by 15%.
Ashwagandha: Ashwagandha is another powerful herb that will give you effective results when it comes to weight loss. This herb not only helps in weight loss, it also works towards improving your immunity. This is because when your immunity gets affected, the body works on boosting your immunity. Consequently, losing weight is such a scenario can turn into a health problem. But when you consume Ashwagandha, it helps in boosting your immunity and simultaneously helps you lose weight.
Coriander: Coriander is another potent herb that helps greatly in your weight loss journey. Sometimes, water retention in the body leads to a lot of bloating and this in turn leads to an elevated body weight. If you have coriander seed water every day, it will get rid of all the water weight in your body and after a period of time you will see a significant drop in your body weight.
Triphala: Triphala is another effective herb for losing weight especially obesity. It is a blend of three fruits- Bibhitaka, Amla and Haritaki - that helps towards increasing your lean body mass and reducing inflammation. Triphala helps in lowering water retention, detoxification and limits the quantity of extra sugars in the blood.
Even though Ayurvedic herbs and remedies help in inducing weight loss, you need to be patient for seeing results. Since these are natural remedies and herbs, they take more time to work than drugs. Don't be disheartened if you don't notice quick results, stick to the plan and you will see visible results after two to three weeks. In case you have a concern or query you can always consult an expert & get answers to your questions!
6125
people found this helpful
Shared 3 months ago • Featured Tip
Stress has become an unavoidable and prominent part of our daily lives since we have so much going on all the time- work pressure, money matters, relationships, family affairs etc. When you are under a lot of stress, a hormone in the body known as cortisol is secreted in excess that can then affect our health, body, mind and soul. Here's how stress affects our hormones and also our weight loss:
Stress affects our sleep- Cortisol is the hormone which helps us in staying alert and it is normally the highest during the day when we are active and lowest during the night when we prepare to go to sleep. So, when we are under a lot of stress the cortisol levels are highly elevated which makes it difficult to sleep and if you don't get a good night's sleep after a long day, it affects your body weight. An effective way to remedy this is to use essential oils such as lavender, peppermint, eucalyptus, ylang ylang, cedarwood etc., which helps you sleep better. You can do this by putting a few drops on your pillow and just try to go to sleep. Since, you will be inhaling the oils it will relax your senses and it will make it easier for you to have a sound sleep.
Stress leads to unhealthy food habits- Stress hormones can heavily affect our food habits by increasing our cravings for sweet and sugary foods which leads to substantial weight gain. People, who are under more stress, tend to secrete more cortisol than people who are less stressed that is why they tend to consume more calories. In order to check your weight gain, the best thing you can do is to exercise which releases endorphins – hormones that lift your mood. Exercise also helps in increasing immunity that is otherwise reduced by stress.
Stress makes it harder to be active- Since stress affects your mood and body heavily, it sometimes becomes very difficult to stay active. It is common knowledge that stress affects your immunity system which leads to a drop in energy levels, sickness, decelerated muscle recovery, muscle soreness and pain in your body. In order to combat this, you can go for weekly body massages which relaxes your muscles, gets rid of the pain in your joints and muscles, reduces your blood pressure and also secretes endorphins which make you feel happy and positive.
Stress leads to binge eating- When you are stressed, your body tends to secrete higher levels of cortisol due to which the insulin in your body also gets hiked up. Because of this, there is a huge drop in your blood sugar levels which leads you to crave unhealthy junk and sugary foods. That is why they are known as "comfort foods". Basically, the more stressed you are the more cortisol your body will secrete and the chances of you binge eating shoots up consequently. Meditation goes a long way in maintaining your peace of mind and also helps in limiting your craving impulses. This will help you keep your weight in check and stay healthy and happy.
Stress directly affects hormones- When you feel stressed, it affects the balance of your hormones and they go haywire. Since your cortisol levels are up it leads to slow thyroid function, inadequate production of sex hormones and also causes sugar imbalance. Additionally, this makes it very difficult for the body to secrete serotonin which generally helps you in feeling good and happy. The best way to combat this and bring your hormones in check is to follow a healthy and nutritious diet. Make sure you consume an adequate amount of protein and fibre in every meal. It is also extremely important to include carbohydrates, vitamins and healthy fats in your daily diet. Believe it or not, a well- balanced diet goes a long way in keeping you healthy and stress free.
Hormones are incredibly important in keeping our body and mind healthy. If our hormones are not in balance it can lead to heart problems, obesity, diabetes and other host of health problems. Even though, stress is not completely avoidable it can surely be kept in check by following the above mentioned ideas. In case you have a concern or query you can always consult an expert & get answers to your questions!
5748
people found this helpful
Shared 3 months ago • Featured Tip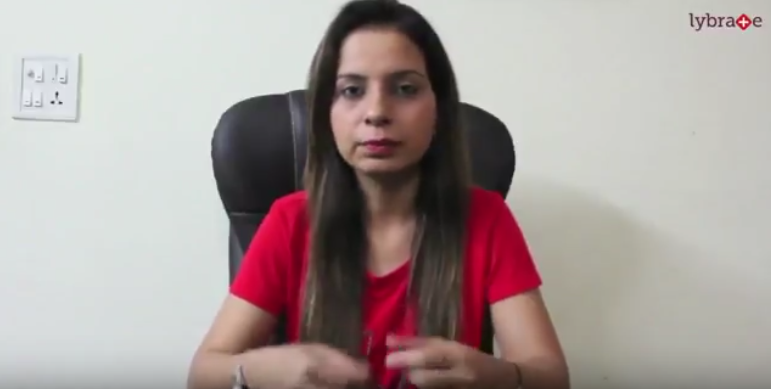 Hi friends! I am Dietitian Shivani, founder of Nutricia and today I will speak up on how we can detoxify our body through mouth.
This is one of the oldest method of Ayurveda for detoxification of a body. This therapy is called Oil pulling. Yeh hota kya hai? Oil pulling jo therapy hai woh hamari body se impurities aur toxin release karne mein help karti hai. As all of us know ke saare sensory organs hamare ek doosre se interconnected hain. Mouth se jo bhi hum kha rahe hain, wo hamare system mein jaata hai, jo hum breath karte hain air vo bhi toxins hamaare body ke ander ja rahe hain.
So when these toxins enters into our body it attacks our immune system jisse hame health issues hoti hai. Toh in health issues ko thik karne ke liye hum yeh therapy use karte hai. Is therapy ko use karne ke liye we need coconut oil, sesame oil ya olive oil jo bhi hum use karen lekin most preferably hum coconut oil kehte hain due to its properties kyunki yeh taste better karta hai and it has an antiviral and antibacterial properties. For doing this therapy, aapko 1 tablespoon coconut oil lena hai aur pure mouth main swish karna hai for 5-20 minutes, usko gargle mat kariega sirf swish karna hai around your mouth, teeth and tongue phir usse spit kar dijiye kisi bhi garbage ya toilet seat pe, basin main spit mat karieyega nahi toh apke pipe line clog hone ka dar rehta hai due to its consistency.
Aur is therapy ko jab hum karte hain, toh hamare toxins or impurities release ho jaati hain body se aur hamare health issues thode better ho jaate hain initially. For doing this, koi medical condition hona zaroori nahi hai. Is tharepy ko koi bhi kar sakta hai . Preferably hum is tharepy ko kehte hain ki aap subah early morning mein apne brush se pahle kariyega, kyunki jo hamara early morning saliva hai aur vo oil jab ek combination mein aata hai , to ek vo magic create karta hain.
Isme jo bhi aapko health issues hote hain jo hamari clavicle se upar hote hain. Clavicle hamari shoulder bone hoti hai. Aapko headache hai ya migraine hai ya shoulder pain hai ya neck pain hai ya grey hair bahut ho rahe hain, in saare health problems mein help karti hai kyunki hamare ek health problem doosre health problems associated hote hai. Toh in sab problems ko treat karne mein oil pulling is very helpful. Hamare gums strong ho jate hain, oral cavites nahi hoti hai and naturally our teeth get whiter.
So do try this therapy and share your feedback, and for getting a personalized diet you can contact me at Lybrate and on my facebook page that is Nutricia.
5832
people found this helpful
Shared 5 months ago • Featured Tip
As humans are getting exposed to heat can be one of the most detrimental things we can ever face. Moreover, Heat is necessary but excessive heat can open doors of tons of diseases, for sure. Hence, to let you know more on this topic, let us move ahead and discover the top 5 reasons so as to why heat makes you sleepy-
Dehydration: Yes, that is to the point. Heat generally makes us tired and as a result, lots of water and electrolytes are taken out of our body. With this, we tend to feel a lot more tired and full of dizziness. Further, with the loss of water and essential salts, our body moves into dehydration state which makes us sleepier.
Keeping oneself Cool: Like any other sweating, our body expands and contracts on a regular basis. In this scenario, due to heating, our body expands in an attempt to cool down to a minimal extent. With this, like any other energy, with expanding, our body becomes tired and a lot sleepier than the usual.
Light Exposure: Heat has a relation with sunlight which does affects the sleep and wake cycle. Obviously, this is surely not a bad thing. In fact, people who don't get enough of sunlight gets more prone to a number of diseases. However, a constant exposure to light which does drain our energies and makes us feel more tired and pale.
Heat has the ability to trick your brain: As we know, our bodies do trick heat with daytime which is good but can become detrimental at times. Further, it causes our brain to feel awake when we are suffering from a hot climate. And, when we enter any cold environment, all the fatigue attacks our body and makes us more worse and tired.
Chemical changes occurs in our Body: With heat and sun being the main culprit of dehydration, they bring a series of chemical changes to our body. In chemical changes, it includes tanning, sunburn and even wrinkles become a major part in this case. Hence, with a series of such chemical changes, our body will become more prone to sleep, for sure.
Wrapping Things Up
So, there you go. Here are the top 5 reasons so as to why Heat Makes You Sleepy. And in case, if you are a victim of heating issues better look at the above reasons, find solutions. And you will tackle the lone heat issue with ease and comfort.
6082
people found this helpful
Shared 5 months ago • Featured Tip
Summer, though it gives us a vacation mood, equally it make us worry about the hot temperature. We need to take care so many things during summer. Since, our body temperature needed to be balanced. Else it will turn into a serious issue and may end up in getting some disease too. We normally tend intake a lot of cold food items. Our body requires more water content food. But have you ever wondered about the health content in the summer food? There are some healthy stuffs being hidden in these food which, we are not aware off. Let's read about them-
Tender coconut: Tender coconut is the most refreshing natural brewage. Even doctor advises the patient to intake tender coconut since it has amazing properties of nutrition, it has a good content of antioxidant and this reduces blood pressure, balances the body heat. You can have tender coconut at any time.
Fresh juice: Apart from the sweet taste, fresh juice has more interesting properties. It is must for everyone to intake some amount of fruit and taking it in a liquid form will be still more comforting and filling. Fruit naturally have many vitamins and nutrition. And these are easily digestible. Fresh juice are the best for breakfast and brunches.
Buttermilk: When you're more conscious about your weight and diet, then buttermilk would be a better option. This is the best way of consuming calcium without any oil or fat content. The buttermilk washes down all the oily substance in the stomach. There are many macro nutrition present in the buttermilk.
Watermelon: Most of the water content fruits are considered to be healthy during the summer. And watermelon is one of the fruit with good health benefits and ravishing taste. The watermelon has vitamin A, B6, c and lots of antioxidants. Watermelon help to burn calories too. So watermelon is the highly preferred fruit during the summer.
Green tea: Tea is not only for winter. You can take green tea to get yourself hydrated and clean. Green provide sufficient amount of water to the body and make it feel fresh and active throughout the day. The fat burning property in the green tea is also excellent. You can consume green two to three times in a day.
Apple: It is known fact that Apple has good medical properties but consumption of apple during the summer would stop your skin from tanning and stimulates your immune system.
The amazing health content in this food will help in balancing the diet in the summer and beats the heat.
In case you have a concern or query you can always consult an expert & get answers to your questions!
7380
people found this helpful
Shared 6 months ago • Featured Tip
Summer is the best season to lose weight. It's warm outside and you can indulge in light aerobic exercises like swimming and walking at your will. Choose from nature's basket of healthy, low-fat and low-calorie summer fruits and vegetables to lose weight easily. So when the hunger bug strikes, you can snack on low carb foods, which help you lose weight fast.

Still not convinced? Read on to understand why you should plan to chuck the extra kilos during summers.
Hot summer weather suppresses your appetite: Sunlight may help weight loss in summer season by increasing serotonin levels. That's one way doctors treat the depression of seasonal affective disorder. Increased levels of serotonin reduce some people's need to eat, especially if the cravings are for comfort foods. In a 2013 study, people who worked out in a hot environment (86° F) ate less afterward than those who exercised in a cooler setting (50° F). This suggests that sweltering temperatures during summer may, in fact, reduce your desire to eat—even after you've done a tough workout.
Its easier to eat better when it's scorching hot outside: It's easier to eat better in summer because there's an abundance of seasonal, fat-burning foods that are relatively low-priced. Summer foods such as Lady finger (an important source of vitamin B6 and folic acid), cucumbers (a good source of silica, which is good for the skin), peaches, (a good source of fiber), asparagus and broccoli (which are full of hunger-satisfying protein), are all readily available. These foods not only promote a healthy digestive tract but are a key for weight loss in summers. Hence include these local produce in your weight loss diet plan.
Choice of delicious low-carb fruits and veggies: Summer comes with an abundance of seasonal, nutritious and fat-burning fruits and vegetables like cucumbers, peaches, asparagus, broccoli and water melon to name a few. Health professionals say that these low-calorie food items should make up about 50% of your diet, especially if you're trying to lose weight. If you make half of your plate or half of all your meals a fruit or a vegetable, you straightaway promote weight loss as both fruits and vegetables are naturally very low in calories and contain loads of water. Eating limited amounts of whole grains and having more lean proteins in the form of fish, eggs and chicken in moderation, helps you cut down on high calorie foods and fastens weight loss. A low carb diet has been shown to help people lose more weight in a shorter period of time as compared to low-calorie or low-fat diets; so concentrate on low carb foods.
Water becomes ultra-attractive: In summers, we tend to drink more water than any other season and this wonder drink is a big friend of weight loss. Studies show that drinking water before meals helps you to lose weight as it makes you feel full.
Mood swings are out of picture in summers: We know women and men both binge eat when they are low or depressed. Studies have shown that 27% people with seasonal affective disorder (SAD) binge eat during winters. Almost 90% of these have severe cravings for carbs that makes one fat, especially when it's cold outside.
Summer makes exercise and weight loss easy: All you have to do is to ensure that you choose indoor exercise programs like indoor gymming, swimming etc. to beat the heat.
Summer is a great time to try and lose weight, but remember to not let yourself go and pile on the kilos during the long winter months.
In case you have a concern or query you can always consult an expert & get answers to your questions!
5834
people found this helpful
View All Feed