About
When it comes to healthcare, we all want the best for our family and loved ones. Physiotherapy is a value driven profession. The best physiotherapy treatment is based on an unspoken partn...
...more
When it comes to healthcare, we all want the best for our family and loved ones. Physiotherapy is a value driven profession. The best physiotherapy treatment is based on an unspoken partnership between patient and therapist. When a therapist embodies this clinical philosophy, treatment can be patient-empowering, generous, adaptable, collaborative, and preventative. Without this partnership, even the most skilful physiotherapist can find themselves delivering formulaic care that can create patient dependence rather than empowerment, and narrow health 'fixes' rather than the achievement of overall better health for their patients. Xcell has been providing Professional Physio Care to clients and has steadily grown from sole practitioner to the current dynamic team of high quality physicians that practice today. It has a reputation built on results which makes the clinic among the best Physiotherapy Centres in Delhi NCR
Location
Photos (3)



Amenities
Parking
Cafeteria
Online Appointments
Reception
Waiting Lounge
Credit Card
Diagnostic Lab Service
Ac Rooms
Network Hospital

B-5/75, Lower Ground Floor, Safdarjang Enclave, Humayunpur, Safdarjung Enclave

,

Delhi
Get Directions

Villa No.1, Block-3rd, Basement, Charmwood Village, Eros Garden, Surajkund, Eros Garden

,

Faridabad
Get Directions
Doctor in Xcell Physiocare

Master Of Physiotherapy, Bachelor Of Physiotherapy
Physiotherapist
Specialities
Physiotherapy
Effectively treats physical injury or diseases through vigorous massages and exercises
Patient Review Highlights
"knowledgeable"
1 review
Feed
Shared 1 week ago • Featured Tip
Breathing is the most vital of all functions, one which ensures the body functions seamlessly. It also becomes so effortless that we do not make a conscious effort to breathe. However, if we learn to do it properly, good breathing techniques have multiple benefits, with improved efficiency being the most important. Those who have mastered the art of good breathing techniques, be it pranayama or otherwise, will vouch for this fact.
Some of the other benefits of learning good breathing techniques are:
Improved lung capacity
Improved circulation
Increased energy levels
Relaxes body and mind
Improves digestion
Improved sleep
Stress management
Reduces anxiety
Reduces migraine
Improves body function at a cellular level
When learning breathing techniques,
Be aware of your surroundings. Choose a quiet place
Be comfortable in terms of clothing and seating
Try to get it into a routine – same time of the day, each day
Build it into your pattern – helps ease stress.
Techniques: Listed below are some highly effective, tried and tested measures for improving breathing.
Deep breathing: Sitting in a comfortable position, keep one hand on your belly and the other on your chest. Breathe in through your nose and exhale slowly. Feel the air move through the nose, windpipe, and into the lungs and the same way out. There should be a sense of peace filling your body as you do this. Doing this for 15 to 20 minutes daily can vastly improve lung capacity
Equalized breathing: The focus here is to provide an equal amount of time for filling in the lungs and exhaling it. Seated comfortably, try to breathe in, to your lung's full capacity, by counting to a particular number (5 to 6). Similarly, try counting out and exhale. Repeat this for about 10 to 15 times.
Pranayama: In time-tested yoga, pranayama is the name for controlled, deep, relaxed breathing. Learning to control breathing also improves overall health and reduces stress. It helps to realize the flow of air through the body, which also leads to improved function at a cellular level.
Muscle relaxing breathing: In a lying down position, when breathing in, the feet and calf muscles are tensed. With breathing out, the same muscles are relaxed. With each cycle, the muscle group addressed should be moving from the legs, calves, abdomen, chest, arms, shoulders, neck, and face. This ensures the muscles are relaxed totally.
Modified Lion's breath: When the lungs and abdomen are filled with air, then the air is released totally using an "aaahhh" sound.
Try these techniques to see your breathing efficiency and lung function increase. Your overall health will definitely increase.
1782
people found this helpful
Shared 2 weeks ago • Featured Tip
The lungs are responsible for taking in and filtering out oxygen which is then supplied to the body via circulation. They are also responsible for removing the carbon dioxide from the body. This happens through breathing, and though no effort is required, when the function is impaired, the entire body system takes a toll.
Lung function can be impaired by a multitude of issues including infections like pneumonia, chronic diseases like COPD and pulmonary hypertension, heart conditions like a congestive failure, etc. While the acute cases would go off once the infection is treated, the long-term conditions are helped by physiotherapy in addition to medications.
The lungs are made up of elastic tubules and have the ability to hold secretions. Therefore training the lungs to improve their function via exercise can help improve overall lung function. Some of the routine exercises are simple ones as below.
Active breathing: The patient is taught to breathe in a more aware manner so that the lungs take in air to their maximum ability.
Postural drainage: The lungs are like containers for mucus, and over a period of time, they need to be drained. Depending on where the fluid accumulation is, the patient is taught to lie in various positions so that it can be drained, allowing for instant relief.
Nasal saline rinse: This helps in clearing the secretions and also the saline provides an antibacterial effect to clear off residual infection. Clearing sputum is highly critical for reducing chances of repeat infections and hospitalizations.
Peripheral and respiratory muscle training: Though it goes unnoticed, breathing also involves neck and shoulder muscles and strengthening these is also essential for effective breathing.
Multiple studies have shown that physiotherapy plays a vital role in lung rehabilitation. As noted above, while the benefit may be not very evident in short-term lung impairment, it makes a significant difference in long-term and chronic conditions like COPD, pulmonary hypertension, and even congestive heart failure. Lung rehab has shown to produce the following changes:
Reduce episodes of breathlessness and fatigue. A person can gradually resume his normal chores without too much assistance.
Help in clearing secretions, which can worsen congestion and breathlessness.
Increase overall quality of life. There could be even people who cannot do routine activities like walking to the bathroom. They could be benefitted with pulmonary rehabilitation.
Reduce the number of hospitalizations due to mucus accumulation and breathlessness.
Improve exercise tolerance. It is well known and proven that those who exercise on a regular basis can improve lung function over a period of time.
5897
people found this helpful
Shared 2 months ago • Featured Tip
Emphysema is a lung disease, where the walls of the air sacs are destroyed completely and the lungs lose their elastic gradually. This makes it inconvenient for the person to breathe in/out as the size of the lungs lessens. This, in turn, increases the breathing rate and finally, you may end up with breathlessness. If proper care is not taken, it can also lead to heart enlargement which may further increase your chances of having a heart failure.
Causes of Emphysema:
Some of the common causes of Emphysema are:
Irrespective of whether you are exposed to direct or second-hand smoking, chemical fumes, pollution you can still be affected by Emphysema. Although one of the main and most common reasons for Emphysema is Smoking. The tobacco smoke has almost 4000 chemicals in it. These chemicals will first destroy the airways, then the elastic sacs and finally the elastic fibers.
Another reason for Emphysema is protein deficiency, but this is a very rare reason. Only one or two percent of the people will be affected by Emphysema due to this reason. A protein called AAT deficiency can damage the elasticity of the lung structure and can cause lung damage.
Aging is also a cause of Emphysema. As you grow older, lungs also start aging and hence that can damage the elasticity of the lungs.
Physiotherapy treatment for Emphysema:
When you meet your physiotherapist, you will have a discussion in order to find the actual symptoms of Emphysema. Based on the symptoms, the physiotherapist will analyze how it is affecting your lifestyle.
A physiotherapist will make sure to provide the best and specialized treatment for the symptoms of Emphysema. Your treatment will be decided and started based on the severity of your symptoms.
Breathing techniques:
Your physiotherapist will work on controlling the respiratory rates, Diaphragmatic breathing, reduction of breathing volume and exercises related to relaxation breathing. These techniques will help in retraining your breathing.
Secretion clearance:
The physiotherapist will work on productive and effective coughing techniques, manual assistance which includes shaking and vibrating and postural drainage. They will help in removing the mucus out of the airways as they block the airways. This way you will be able to keep your airways as hygienic as possible. This will also help in reducing any kind of infections that may be caused due to the excessive mucus.
Educating the patients:
Your physiotherapist will help you understand the causes of Emphysema, how the allergens and environment are responsible for it, how to manage your medication and how to identify the possible asthmatic attacks.
With the help of physiotherapy, Emphysema sufferers will be able to lead a normal life as much as possible.
5361
people found this helpful
Shared 2 months ago • Featured Tip
Seeing someone who used to do all their activities on their own turn to someone who needs help even with small things like going to the bathroom can be very difficult.
The lungs are vital organs in that they are essential to supply oxygen to the entire body. If the various organs do not receive adequate oxygen, their function can be impaired. Therefore, lung function needs to be maintained. Lung function can be impaired by chronic conditions like COPD and bronchiectasis. In both these, the overall ability of the lungs to take in adequate oxygen is reduced. Therefore, the lungs need to be rehabilitated so that they can improve their ability to function better. These exercises are aimed at the following:
Improve ability to breathe effectively
Reduce episodes of breathlessness
Reduce the number of hospitalizations required to clear sputum and infections
Improve ability to perform small, routine chores on their own
Improve exercise tolerance over a period of time
Improve overall quality of life
Reduce morbidity and mortality rates
It has been proven beyond doubt that in addition to medications, physiotherapy plays a vital role in improving lung function over a period of time. Depending on the actual condition of the patient, a physiotherapy program is drawn up. Initially, the therapist will guide the patient and/or the caretaker with the various exercises. Over a period of time, the caretaker and the patient can do these on their own. The intent of these common exercises is to improve breathing efficiency, clear mucus, and improve overall lung function.
Active breathing techniques (ABT) – We all know that breathing is involuntary; however, making an effort to consciously breathe can improve the efficiency. More oxygen is taken in and sent to the various organs, thereby rejuvenating the entire body.
Postural drainage: With any chronic lung condition, sputum or mucus tends to accumulate in various parts of the lungs. If not drained, it can attract more bacteria and cause infection. The patient is made to lie in various positions so that different parts of the lungs are drained, aided by gravity. This is highly effective in clearing secretions.
Pursed lip breathing: Inhaling through the nose and letting the air out through the mouth like how a candle is blown helps improve lung function.
Forced coughing: A person is taught to induce coughing so that secretions are cleared out, thereby reducing chances of infection. Inhale as usual to the full capacity and exhale in coughing spurts.
It has been proven beyond doubt that with no side effects (unlike medications), physiotherapy improves the overall quality of life in people with COPD.
5534
people found this helpful
Shared 4 months ago • Featured Tip
Sputum production and chronic cough for at least three months in a year, consecutively for two years is termed as Chronic Bronchitis. Emphysema and Chronic Bronchitis are different from each other but are covered under the same umbrella COPD, which means Chronic Obstructive Pulmonary disease and that is because both are diseases related to respiration.
How is Chronic Bronchitis different from Emphysema?
Both of them occur when the airways in the lungs get damaged due to the inflammation of the airways. Emphysema is the result of air sacs break down whereas Chronic Bronchitis is the result of excessive mucus formation and inflammation in the Bronchi. Some people show either of the symptoms while some people show combined symptoms.
Symptoms of Chronic Bronchitis:
The following symptoms are seen in people with Chronic Bronchitis:
Long-term cough
Excessive mucus production
Sudden weight gain
Tight chest
Feeling breathlessness even when you are taking rest
Sometimes, these symptoms will be neglected by many people treating them as symptoms of cold weather, or attributing these symptoms to the presence of too much smoke or fumes around them. But it is always good to consult a doctor if the symptoms persist for a long time.
Physiotherapy and Chronic Bronchitis:
The main goal of your physiotherapy involves exercises that improve tolerance, education, mucus clearance, increase lung volume, reduce exacerbations, and reduce hospitalization.
Exercises that improve tolerance:
Upper and lower limb tolerance training have shown tremendous results in preventing, controlling and managing Chronic Bronchitis. This training helps in airway clearance, reduces airflow obstruction, mucus removal, and increased energy levels.
Postural draining:
Usage of different postures for moving the mucus through the throat and removing it through the mouth. There are different postures used for different patients. It is basically done by placing the affected part at a lower height and the unaffected part comparatively higher.
Autogenic draining:
This technique will help in proper and normal airflow through the bronchi. There will not be any blockage of the airway. Retention of carbon dioxide in the lungs will be reduced, the mucus will be removed and airflow through the airways will improve with this technique.
Percussion:
This technique is used by the physiotherapist along with the postural drainage technique. This is also a technique used for clearing the mucus that got stuck in the airways. Many patients find this technique really useful in mucus removal. In Percussion, the physiotherapist claps on the chest of the patient or on the back of the patients. It depends on how the patient prefers. This gives a relaxing and soothing effect on the patients and helps them release out mucus that got stuck in the airways.
Educating:
Finally, educating the patients about its causes and physiotherapy treatments can help them recover faster. In case you have a concern or query you can always consult an expert & get answers to your questions!
5400
people found this helpful
Hello, The clinical presentation suggest of nerve compression or nerve injury while relocating the hip joint. Need to check clinically you can have a nerve conduction done for tibial nerve branch of sciatic nerve. Physiotherapy can work specifically stimulation for foot drop. So lets have a physio consultaion it will help. Thanks.
Shared 5 months ago • Featured Tip
352241The sciatic nerve is the longest nerve in the human body. It runs from the lower back, through the buttocks, your hamstrings and into the lower leg. Sciatica means pain in the leg, numbness or any kind of weakness in the lower back. There can be many reasons for a leg pain such as an injury to the leg or it can be due to the main nerve which travels in the lower back. Many times, it is not diagnosed properly and hence it will take a lot of time to respond to the treatment or in some cases, it may not respond at all.
Symptoms of Sciatica:
You will experience pain in the lower back only on one side of the body.
The pain continues from the lower back to the sciatic nerve.
Rarely, you will see the pain on both sides of the body or buttocks.
The pain is very sharp.
In some cases, the patient may experience a needles or pins sensation in the leg and in some cases, it is weakness or numbness in the lower back.
The pain gets so severe that you will not be able to walk or even stand.
If you have lower back pain combined with leg pain, then lower back pain is not going to be as severe as the leg pain. With the help of the symptoms, your doctor will be able to diagnose sciatica but in order to know the exact cause and origin of this pain, you will have to undergo other tests and examinations.
Physiotherapy for Sciatica:
There are many surgical treatments available for sciatica, but it is always good to go for non-surgical treatments. So you can opt for physiotherapy. You will be able to see better and long lasting results with this treatment. As it involves a thorough assessment of it o352241n which the treatment protocol is laid.
Physiotherapy involves four phases:
Pain relief
Restoration of normal flexibility
Restoration of full functionality
Prevention of recurrence
In sciatica, it is due to unbearable pain, you seek treatment. So that has to be treated initially. When you can see that the pain is under control, then the physiotherapist will start working on the range of motion for your joints. The muscle tension will be reduced and muscle strength will be improved. In the third stage, your physiotherapist will start working on restoring the normal function of your body, especially your legs and your lower back. In the last stage, the physiotherapist will help you with some exercises that will stop its recurrence. Usually, sciatica will return after some time but taking a little care at the early stage can prevent it. In case you have a concern or query you can always consult an expert & get answers to your questions!
5254
people found this helpful
Shared 5 months ago • Featured Tip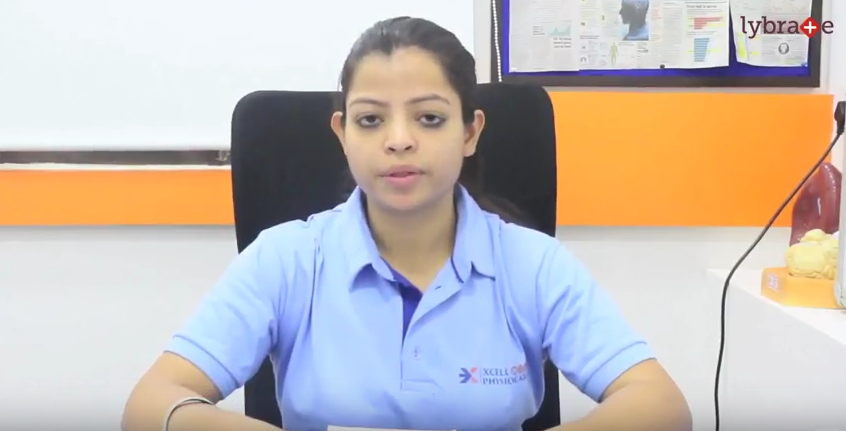 Hello everybody!
I am Dr. Ankita Grover, Cardio-Pulmonary Physiotherapist at Xcell Physiocare Pvt. Ltd. These days as you all know that the pollution levels are rising in India and especially when we talk about Delhi NCR, the situation is even worse. There are many respiratory problems that are associated with pollution and which is causing problems to the patients such as COPD, asthma, emphysema, pneumonia etc. All these are the problem very common that you will be able to find around your surroundings. This is not only creating diseases but it is also causing patients to frequently go to the hospital. And hospital admission rates have gone up, their medication usage has gone up which is creating internal side effects for them.
So, what we at Xcell have come up with is state of the art physio or pulmonary-physio specialised labs that we have set up here and it is properly dedicated to lung rehabilitation in India. It is first of its kind in Delhi NCR and it is properly dedicated to all the lung issues that you are facing. Now coming over to what we do at Xcell Physiocare. Our first start of the treatment before the treatment is the patient screening part and the assessment part that whenever the patient comes to us we access him thoroughly through the screening test and through our specialised scales that we use. We focus on proper assessment of the patient then after the assessment is done we chart some goals for the patient.
We frame some targets for him to achieve so that symptoms are reduced and his problems related to lung issues instead of getting worse, they lower down. After framing the goals for the patient, we start a customised treatment plan and that plan is according to the patients situation. It's like ABC, A part is your assessment, B is your goal formation and C is your customised treatment plan. Now coming to our treatment plan we are having certain specialised part of pulmonary and lung rehabilitation at our setup. Firstly we focus on airway clearance techniques. Now airways clearance techniques is something which is something very important for any patient who is having a lung issue. Their airways are blocked may be due to any kind of situation, be it asthama, maybe it is Bronchitis. So our motto is to clear their airways and for that we are having specialised devices in our setup and through them, we help in getting clearance techniques.
Secondly we have focus on breathing exercises of the patient which is very important because many of the patient that come up to a centre are either complaining of shortness of breath which we call Dyspnea in medical terms and they are not able to breathe properly or even if they are breathing the breath is very shallow. We focus on training their breathing and make them do breathing exercises. Now breathing exercises and not just the exercises that we do teaching them manually but we also have devices here which specially train the respiratory muscles of the patients. You all have heard about muscle training through equipments, the body muscle training through various equipments for exercises but when it comes to respiratory muscle training I think India is far behind compared to the western countries.
We have dedicatedly planned an inspiratory muscle training program also for the patients so that we can increase their inspiratory and expiratory muscle strength which is very important for their lung rehabilitation program. Coming over the third aspect that we deal is their overall increased energy levels and that will come through their increased strength, their increase stamina or endurance and this is done through our gym section which we have at our set up at Xcell Physiocare. We also train the patients through specialised equipment that we have had for strength and conditioning as well as for endurance. This is all how our Xcell Physiocare pulmonary setup is. I have just given you an introduction about it and I would like you all to come and visit us and also I would like to you to know that on your first visit we have a special free consultation offer going for you for this month. So please do make a visit and let us know about your experience.
Thank You!
5080
people found this helpful
Shared 5 months ago • Featured Tip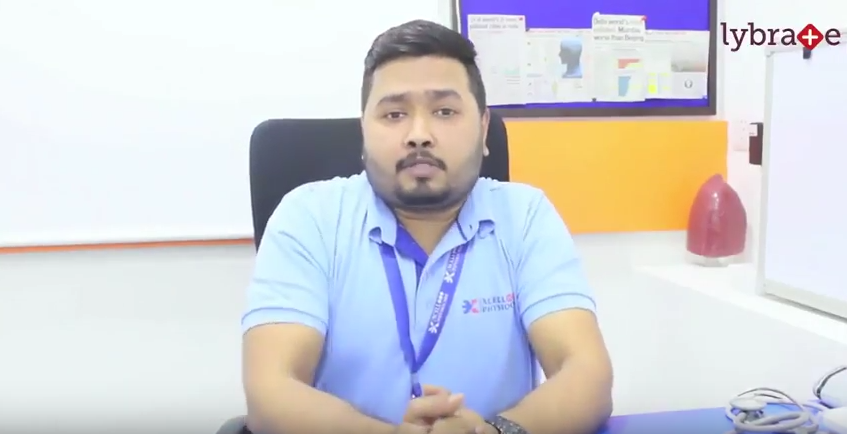 Good morning!
I am Dr. Shashank, Neuro Physiotherapist at Xcell Physiocare. Spine and brain injury has a very devastating effect on the family as well as on the patient so rehabilitation place a very important role. Aaj kal ke jo physiotherapy ke existing trends hai usme generally kya focus hota hai- on the cross muscle exercises, general balance and walking. But nobody focuses on minute aspects of them which plays a very important role in the social well being of the patient. For example- components of walking, speech and specifically the hand training part. So we at Xcell Physiocare brings to you advanced neuro setups that caters to all your needs. So we use latest technologies and we have detailed assessment tools to diagnose to assess the patient and to set the customized treatment protocol according to the needs of the patient not the gross treatments which everybody follows everywhere. What is advanced neuro rehab centres? We have new technologies to aid the patients, to equip the patient.
For example, we are using state of the art machines and the latest thing which we use is cranial electrical stimulation. Basically jo neuro rehab ka patient hota hai, jo neurological disorder ka patient hota hai, usme brain mein sensation waves memory ke liye. Ya psychosomatic disorder ke liye for example- depression, insomnia, anxiety. In sab ke liye brain relaxation is very important so we stimulate the brain and it has very fantastic results. We have functional electrical stimulation. Aapne generally dekha hoga ki stroke ke baad generally jo patient hota hai uske haath mein hand function, jaise hands were like this specifically in patients or pair mein foot drop ho jata hai jisse ki patient ko hath se likhne ka kaam ho gaya, kapde pehanne ka kaam ho gaya ya activities of daily living wo hamper ho jata hai.
Similarly foot drop mei what happens is ki patient ko chalne main difficulty aati hai. Jo normally gate pattern hota hai patient ka wo uss tarah se nahi rehta hai. For example, heel pehle strike karti hai foot baad mein aata hai. Toh yeh sab cheez jo hoti hai yeh abnormalities aa jati hai normal functioning uski nahi rehti hai. We have introduced things like FES in our centres. It has a very fantastic result. It will help the patient to cause dorsiflexion of the foot jisse ki chalne mei usko bahut aasani ho jati hai. Similarly in case of hand. Hand training me kya hota hai jo post-stroke hand hota hai it is like a clenched fist. Ab usko opening mein bahut problem aati hai. But with the help of the electrical stimulation like FES, we place some kind of electrode and we have very authenticated and researched protocol on that which helps in hand opening and hand grasping.
So it's a new concept here and it is of great help. Again we have a dedicated gate lab with harness system. Ab ek paralysis patient hai jiske dono pair kaam nahi kar rahe, pelvis control nahi hai. Aise patient ko walk karwana ek bahut tedious task hai. So with the help of harness system it is very safe and effective for the therapist to make patient walk on stationery as well as on the moving surfaces and without letting the patient get injured and it is a very safe process. Spine pe excessive load nahi aata hai. Pelvis aapka balanced rehta hai and we can improve the speed of walking with help of a treadmill. So it is a new concept and we are focusing on that.
Then we have a dedicated hand unit section. Our experienced occupational therapist focus to work on the hand training protocol and teaches new techniques how to cope up with the activities of daily living. Stroke ke Baad patients main difficulty kis chiz ki aati hai? Shirt nahin pehan paate hain, toilet activity nahi kar paate hain, joote ke laces nahi bandh paate, shirt band nahi kar paate hain. Ye sari activities we dedicate training. We focus to teach such type of patients. Now we have a virtual reality training centre labs. It is very boring for a patient to do same exercises again and again and again. So we have created and simulated an environment. We are using Xbox 360. we have certain games for hand training as well as for lower limbs.
So patients become very enthusiastic while performing these activities. Then we have a visual feedback on the screen so patient ko bhi interest create hota hai. Aur ispe hum ek hi time mein multiple components pe kaam kar sakte hain for example- trunk pe, pelvis pe. Hands ki game hai to we can improve hand coordination with certain things. Foot ka koi game hai to we can improve the foot coordination, balance from that. So these things have a very positive effect on the patient.
So these are the basic things which we are using here and wish you a very happy health.
4871
people found this helpful
Asked for male, 46 years old from Chennai
Hello lybrate-user, as per your description of the problem its seems your wife is having coccydynia in which there is inflammation of the coccyxgeal bones. Using pillow will prevent pressure from that point but along with this you need to take sitz bath/ contrast bath. Also need to check whether she will be requiring any sort of coccygeal mobilization or not. So please visit some good physiotherapist who can give you a better line of treatment. Thanx.
1
person found this helpful
View All Feed