Personal Statement
Dr Vinay Sanghi is an Interventional Cardiologist, trained throughout in the USA, including at Lahey Clinic, Harvard Medical system. He has held several key positions in various health sy...
...more
Dr Vinay Sanghi is an Interventional Cardiologist, trained throughout in the USA, including at Lahey Clinic, Harvard Medical system. He has held several key positions in various health systems of the USA governing the processes and systems. He brings with him latest expertise in the field of cardiovascular diseases, heart failure, Stem Cell Therapy. Dr. Sanghi did his Residency in Internal Medicine from Affiliated Hospitals of the Chicago Medical School, USA. He obtained Fellowship in Cardiovascular diseases, Lutheran General Hospital, Chicago, USA. He obtained another fellowship in interventional Cardiology, Lahey Clinic/Harvard Medical School, Boston, USA. Dr. Sanghi has also obtained Fellowship in Peripheral Vascular diseases (endovascular) Society of Vascular Medicine, USA.
More about Dr. Vinay Sanghi
Dr Vinay Sanghi is one of the best Cardiologist based in Pitampura, Delhi with an experience of over 22 years. He completed his M.B.B.S in 1994 from the Osmania Medical College, Hyderabad and also obtained his FACP (Int Medicine) in 1999 from the prestigious American Board of Internal Medicine, USA after that he completed his FACC (card) in 2002 from the American Board of Internal Medicine Cardiovascular Diseases, USA. Dr. Vinay Sanghi obtained Fellowships from the various organisations like American College of Physicians (ACP), American College of Cardiology (ACC), Society of Cardiac Angiography and Intervention (SCAI), Society of Vascular Medicine (SVM) and European Society of Cardiology. Apart from that Dr. Vinay Sanghi has also obtained fellowship in Interventional Cardiology from Harvard Medical School, USA and also acquired another fellowship in Peripheral Vascular Diseases from the Society of Vascular Medicine, USA. During his recidency he trained from affiliated hospitals of Chicago Medical School, USA in Internal medicine. Dr Vinay Sanghi practice focuses on Angiography, Cardiac Ablation, Cardiac Catheterization, CardioVersion. Dr is an expert in dealing with cardiovascular diseases, heart failure, Stem cell Therapy.
Info
Education
FSCAI (Int Card) - American Board of Internal Medicine Interventional Cardiology USA - 2003
FACC (Card) - American Board of Internal Medicine Cardiovascular Diseases USA - 2002
FACP (Int Medicine) - American Board of Internal Medicine USA - 1999
MBBS - Osmania Medical College, Hyderabad - 1994
Languages spoken
English
Hindi
Awards and Recognitions
Scai CertifiedIn Carotid Angiograohy and interventions
Mention in Americas top cardiologist by Consumer Res Council of America
American Board Certified in Internal Medicine, Cardiovascular diseases, Interventional Cardiology and Peripheral Vascular diseases
Professional Memberships
Fellow of the American College of Physicians (FACP)
Fellow of the American College of Cardiology (FACC)
Fellow of Society of Cardiac Angiography & Intervention (FSCAI)
Fellow of Society of Vascular Medicine (FSVM)
Fellow European Society of Cardiology (FESC)
Location
Book Clinic Appointment with Dr. Vinay Sanghi

SD Block - 58, Metro Pillar 331, Kohat Towards NSP, Pitampura

,

New Delhi
Get Directions


Consult Online
Text Consult
Send multiple messages/attachments. Get first response within 6 hours.
7 days validity
•
₹500 online
Consult Now
Phone Consult
Schedule for your preferred date/time
15 minutes call duration
•
₹600 online
Consult Now
Video Consult
Schedule for your preferred date/time
15 minutes call duration
•
₹700 online
Consult Now
Services
Submit Feedback
Submit a review for Dr. Vinay Sanghi
Your feedback matters!
Write a Review
Reviews
Dhruti
Jan 11, 2017
Even though I was fit and fine, suddenly I started experiencing high blood pressure for which I chose to consult Dr Vinay. He is not just friendly, but also is very motivating. His guidance has helped me immensely with my situation. THe entire heart and Vascular clinic is nicely designed and I am glad that I chose to visit there.
Jhulier
Apr 27, 2017
I already had suffered from minor heart attack once. I did not want to take risk for next time. So I chose to consult Dr Vinay in Delhi. He is a well known Cardiologist. He is well aware about the latest technologies and the way he treated me was the best. I am much better now. And I am looking for better results in future.
Kanika
May 8, 2017
It was a bad case of cysts. Not only drVinay Sanghi is very calm and composed, but is also a very understanding doctor. I consulted a number of specialists but the way he treated me was the best. I consulted him at Heart & Vascular Clinic in Delhi.
Feed
Shared 1 year ago • Featured Tip
If you had to choose between living a life of restrictions and a life of freedom, you'd choose the latter right? This is a decision most patients have to take when diagnosed with heart disease. However, thanks to medical advancements such as the pacemaker, they get to choose a life of freedom too, just like you.
In simple terms, a pacemaker is a tiny device helps people with irregular heart rhythms to quite effectively, maintain the 'pace' of their normal lifestyle. It is best suited for patients suffering from arrhythmias or the abnormal beating of the heart and heart block as well. As a matter of fact, for many people who have had a pacemaker fitted, things such as fainting, dizziness and other undesirable symptoms which have been known to be part and parcel of arrhythmias have become a thing of the past.
How it Works?
A pacemaker provides for the regular beating of the heart by providing electrical impulses which have a low intensity to the heart so as to induce it to beat in a normal manner. It is a small device which is composed of a battery whose energy works to power a computerized generator and a small albeit intricate system of wires attached to sensors, which are alternatively known as electrodes which observe the functioning of the heart.
For those who are planning to have a pacemaker implanted, it would be reassuring to know that there is a lot of due diligence which is a part of installing a pacemaker. The minor surgery which is required for it to be installed is completed in the span of a few hours.
It is to be noted that even after the installation is complete, a patient will have a day or so spent under the careful and watchful observation of the doctor and nurses so as to make sure that the pacemaker is functioning all but perfectly.
Post Op. Care:
There is a short period of recovery following which a person can resume his or her normal activities. But just as the pacemaker goes a long way in making its wearer's life easier, the wearer has a few responsibilities but there needs to be minimal concern with respect to its maintenance.
The batteries of pacemakers last about six to seven years, and for some pacemakers which are not that active, the battery need not be replaced till about fifteen years after the date of implantation.
Another precaution patients with patients need to take is that they stay out of zones of high magnetic energy, especially for sustained periods.
Besides these minor safety measures there are tremendous benefits of installing a pacemaker. It is truly life changing in every sense of the term. It helps you live life with a dose of renewed vigour, allowing you to indulge without regret!
In case you have a concern or query you can always consult an expert & get answers to your questions!
3249
people found this helpful
Shared 1 year ago • Featured Tip
Second-hand smoke is highly damaging, and in fact sometimes it causes more damage than first hand smoke. The harmful chemicals and particles inhaled in second-hand smoke can accumulate inside your body, and cause long term damages.
What gets damaged due to second-hand smoke?
Damages can happen to the respiratory system, heart, brain, skin and eyes. Items like ammonia, butane, Cyanide, Polonium, Carbon monoxide, chromium and formaldehyde, which are all harmful for the human body are there in the smoke, and these can inhibit many body functions, damage the quality of blood and its oxygen intake power, and create overall havoc to health when exposed to second-hand smoke for a long time.
How to keep away damaging second-hand smoke sources from you?
Once the damage is done, there is as such nothing you may do to revert it back. However, if you try to make a conscious effort to keep yourself, family and children away from the sources of second-hand smoke, then this is the best preventive measure you may take. Let's look at the various preventive measures you should take to keep yourself away from second-hand smoke and its damage.
The most effective and best way to complete prevention is to quit smoking. Do not smoke, and also advise other family members to quit. This can give you the best results.

Quitting takes time and determination. Hence, if you are into the phase of quitting, and have lessened smoking, you still need to go out of the house or room to smoke.

Keeping items around the room that are bathed with second-hand smoke is also dangerous, as they all have particles of pollute hanging or clinging on to them. The room curtains, cushions, carpets, upholstery and sheets, and mainly the air, all have suspended particles of the smoke which are retained for days. Try steam cleaning or vacuum cleaning to clear them off. Try using an air purifier.

If you want to make sure that none of the family members start smoking, then keep cigars and cigarettes out of the reach of children and others. If they get one, they may want to experiment, thus ending up being an addict. Again, one member who has left smoking may start again if an instigating factor works.

Avoid places where public smoking is encouraged.

Put a board that smoking is prohibited in your home and tell guests about the rules.
These are some of the preventive measures you have to take in order to stay away from the dangerous consequences of second hand smoking. In case you have a concern or query you can always consult an expert & get answers to your questions!
3219
people found this helpful
Shared 1 year ago • Featured Tip
Health experts do believe and are promoting the same nowadays, that eating right is the best step to control high blood pressure other than regular medications. Who knows, if you are strong enough to control your lifestyle and eating habits, you may not need a long term medication after some time. The blood pressure may lower down naturally with improving health and weight.
Factors that elevate blood pressure in the body.
Before suggesting the right eatables for lowering the blood pressure, let's look at the conditions which actually increase the blood pressure. They are:
A coronary heart disease
Work pressure or family and relationship troubles
Cholesterol
Other medical conditions like diabetes, depression, etc.
Each one has a toll on the body with resultant High Blood Pressure. With eating right you may gain a lot of control on the body.
Eating Right
Here are some quick tips on eating right:
Avoid excess salt intake. The more salt you take, the more sodium your body gets, and as a result BP elevates. When you eat readymade snacks, packaged foods and drinks with preservatives, check the nutritional information. Most of them contain high sodium. You may stop the intake of such foods or restrict them completely.

Avoid oily and junk food. Avoid food with unsaturated or trans fats. These kinds of foods straightaway add to the fat deposits of the body, and make you obese or more obese. In such cases, the obesity and increased weight build a pressure on the heart to pump more, thus elevating blood pressure.

Avoid excess caffeine. Caffeine comes in the body through coffee, tea, and aerated drinks. These beverages when restricted to only 1-2 intakes per day may help you lower the BP.

Quit smoking, as this puts excess pressure on the lungs to breathe and thus the heart to pump.

Reduce alcohol intake: Avoid alcohol intake in excess amounts. Drinking more alcohol or frequent drinking can elevate blood pressure.
Besides there are some good foods that can always help to lower or control BP. They are:
Plain, fat-free yogurt or Greek yogurt
White beans
Pork tenderloins
Small fishes like Tilapia
Bananas
Bell Peppers
These food items are designed by nature to reduce blood pressure or normalize blood pressure in the body. Hence, if you are trying heart and soul to eat right, then try these in your daily food to see positive results. Besides, exercising and reducing weight are the two other important steps to take, which complement the healthy diet and eating habits to lower the blood pressure with or without medication. If you wish to discuss about any specific problem, you can consult a cardiologist.
3629
people found this helpful
Shared 1 year ago • Featured Tip
The most common reason to succumb to death in case of males is a sudden cardiac arrest. Though females also get affected, but the main victims are males over the age of 40. Reasons for the cardiac arrest are many, and the top one is a prevalent heart disease caused by several factors. Factors include high blood pressure, smoking, alcohol, stress, depression, work life imbalance, anxiety, high cholesterol, obesity, hereditary traits, etc.
If you also fall in the same age group or are nearing it, then you must get conscious right now that you don't fall prey to a sudden cardiac arrest. If you get one, chances of survival depend on how soon you get a treatment and the potential in the body to receive treatment. However, prevention is always better than cure, and here are some measures that you can follow to prevent a cardiac arrest.
How to prevent getting a sudden cardiac arrest?
Prevention of a cardiac arrest starts right from the alteration of lifestyle. Diet and stress need to be monitored, and regular health checkups give you the confidence to stay better. Try following the steps below:
Quit smoking totally as it really kills. The carbon particles block the filters in the lungs gradually and permanently, and limit the lungs' capacities to inhale and filter and absorb oxygen.

If you drink, then do it socially and rarely. Long term alcohol consumption increases obesity and fat, and is another blood diluting agent. However, a low consumption helps by melting some LDL cholesterol and fat too.

Exercise everyday. You need not do a strength training essentially. Simple, brisk walking, free hand exercising, etc. will do, but the body must get a warm up everyday.

Go for a regular heart checkup in intervals of 6 months or 1 year. This will tell you the condition, the cholesterol deposition, the blood pressure and the overall blood circulation.

Avoid junk and oily food, and things that build up cholesterol and fat in the body.
When you have just experienced a cardiac arrest-
When you have just experienced a cardiac arrest, you should seek help from a family member using the CPR technique, or a defibrillator. In both cases, the know-how to use the techniques and instruments is a must. Hence, if you know that you have a coronary heart disease and are prone to a sudden cardiac arrest, you must train a member in the family to use these immediate treatments, while they call the doctor.
3092
people found this helpful
Shared 1 year ago • Featured Tip
A heart attack does not always have obvious symptoms, such as pain in your chest, shortness of breath and cold sweats. In fact, a heart attack can actually happen without a person knowing it. This condition is known as a 'silent heart attack', medically known as 'silent ischemia', occurring due to the shortage of oxygen supply to the heart muscle.
The causes of a silent heart attack are similar to that of a heart attack. They include-
Obesity or excess weight

Lack of exercise

Disorders such as diabetes

Age, usually above 65

Heart diseases

Consumption of tobacco or smoking
A silent cardiac arrest makes one more vulnerable to another heart attack that could be fatal.
Diagnosis:
The only method to diagnose if you had a silent heart attack is through imaging tests, such as echocardiogram, electrocardiogram or others. These tests can show certain changes which might be indicative of a heart attack.
An analysis of one's overall health and the symptoms can aid in deciding whether few more tests are required.
How would you prevent a silent heart attack?
Get your cholesterol and blood pressure count tested regularly.

Refrain from smoking.

Be aware of your body and call on a doctor if you feel there's anything which is bothering you. If you wish to discuss about any specific problem, you can consult a doctor and ask a free question.
3206
people found this helpful
Shared 1 year ago • Featured Tip
Valvar aortic stenosis, commonly called aortic stenosis, is a disorder which occurs when the aortic valve of the heart becomes narrow (know Main Indicators of a Heart Disease in a Child). The narrowing of the valve prevents its full opening, and hence, blood flow from the heart to the aorta is restricted. When the aortic valve gets obstructed, the heart has to exert much more effort to pump the blood. The heart muscles get weakened as a result. This condition is more common in children.
Diagnosis of Valvar Aortic Stenosis:
Before diagnosis, we should know about the symptoms of valvar aortic stenosis in children. They include:
Feeling breathless
Angina or chest pain with a feeling of pressure or tightness
Syncope of fainting
Palpitations and enhanced heartbeats
A steady decline in regular activities and energy levels
Fatigue due to little exertion
Not gaining weight
Poor eating patterns
Problems in breathing
The wall of the left ventricle also thickens muscularly, and the thick wall occupies more space in the lower chamber of the heart and hence, the room for adequate blood supply is reduced. This may lead to heart failure.
Echocardiogram: The initial test that is recommended for patients with symptoms of valvar aortic stenosis is Doppler Echocardiography. This test enables the doctor to estimate the aortic valve region, peak or mean transvalvular gradients and the maximum aortic velocity. These primary measures are required to assess the severity of the disease. Echocardiography provides important information on the valve function, left ventricular filling pressure and disruptions in other valves.
Other major tests which help in the diagnosis of valvar aortic stenosis include:
MRI or magnetic resonance imaging, which provides images of internal body structures with great detail.
CT scan or computed tomography where three-dimensional images are extracted.
Chest X ray
Cardiac catheterization where a dye is used to highlight blockages, if any, in the heart.
Treatment: Usually, there are no medicines for fixing valvar aortic stenosis as the disease is not reversible. Medicines can be used to treat the problems, which are caused by the condition.
Replacement of the damaged valve by surgery is the best treatment for valvar aortic stenosis. The surgery performed is called valvuloplasty. This is a cardioscopic surgery where a tube with a small balloon is inserted into a vein. The tube is guided into the heart, and the balloon is inflated. The balloon and tube are removed after the valve is opened. The damaged valve is replaced by mechanical valve or the valve of a cow or pig by an open-heart surgery.
Valvar aortic stenosis is a severe heart condition in children, and the only permanent remedy for this disease is a valve replacement surgery.
2976
people found this helpful
Shared 1 year ago • Featured Tip
While you may be worried about being affected with coronary diseases just because your forefathers suffered from it, there are various factors that are absolutely in your sole control. With a little change in lifestyle and following a well-regulated routine, you can easily keep your hereditary cardiac diseases at bay.
Take a Healthy Diet Regularly: Increase the amount of green leafy vegetables and colourful fruits in your regular diet as they are rich in phytonutrients and other anti-oxidants, vitamins, fibres, minerals as well as anti-inflammatory molecules that would increase your immunity.
Regulate Your Blood-Sugar Level: Studies show that blood sugar is a great contributor to cardiac diseases. So try to replace your high-carb diet with loads of fibre, protein and healthy fats to keep your blood-sugar level in control.
Increase the Intake of Fibre: Try to increase the amount of fibre in your food chart by having lots of fresh fruits and vegetables, nuts and soya so that it amounts up to at least 50 grams a day. You may even include fibre supplements in your diet.
Stay Away From Processed and Junk Food: We know you are crazy about fast food, but you must also include sodas, processed jams, fruit juices and soft drinks as well, which are the greatest contributors to diabetes and in turn lead to heart diseases.
Increase the Intake of Omega-3 Fatty Acids: Try to include cold-water fish like sardine, salmon and herring along with flax seeds and sea weeds. This 'good' fat would keep your cholesterol level in check and lower down the amount of malicious LDL levels and transform them into harmless LDL particles.
Get Rid of all Hydrogenated Food: This implies that you should abstain from having cookies, margarine, baked stuff and crackers. Don't be fooled by the label saying, "no trans-fat" and instead look for healthy coconut, olive or sesame oil.
Abstain from Consuming Alcohol: Alcohol can do no good to any organ of your body. Instead, it triggers the amount of triglycerides, causes fatty liver and creates sugar imbalance in your body. By reducing alcohol consumption you can reduce inflammation, which causes various chronic diseases.
Have good quality supplements: Along with having a healthy diet and workout, you must try to take in multivitamin and mineral supplements regularly to keep fit and active all around the year.
Exercise Regularly: Researches report that a minimum of half an hour's exercise is required by our body regularly. After all, the heart is a muscle, and you must work out regularly to keep it healthy for a longer span.
Manage your Stress Levels: Stress alone can lead to a fatal heart attack without prior signal. Take the time out to indulge in yoga, meditation, tai chi or anything that would keep your stress levels under control and help you to lead a happier, healthier life.
These 10 easy ways will help you to prevent cardiac diseases; but you must consult a responsive cardiologist at the earliest.
3968
people found this helpful
Shared 2 years ago • Featured Tip
Heart attack, also known as myocardial infarction, is a severe condition where death of the heart muscle occurs because of the loss of blood supply. The blood loss usually happens because of the blockage of a coronary artery. Due to electrical instability, ventricular fibrillation is caused. Heart attacks may result in permanent brain damage or even death.
Symptoms of Heart Attack: There are many early symptoms and signs of heart attack, which should be recognized. Symptoms of heart attack vary from person to person. Here is a list of the primary heart attack symptoms:
Chest Pain and Discomfort: Chest pain is the basic symptom of a heart attack and occurs in different forms. The chest pain has a pressure, fullness and squeezing sensation and starts from the center of the chest. The pain may go away and re-occur and may spread down to other limbs of the body.
Headache, Toothache: The chest pain occurring due to a heart attack spreads all over the body and the jaw. Even the back and head are affected. Sometimes pain in these regions is present while chest pain is absent.
Shortness of Breath: A gasping sensation or feeling shortness of breath is another common sign of a heart attack. Such breathing difficulty is called dyspnea. The shortness of breath occurs before or during the chest pain.
Nausea and Vomiting: The feeling of nausea or sickness in the stomach is another possible symptom. It is accompanied by belching or burping and sometimes, the heart attack is associated with a feeling of indigestion. Nausea is more common in women. Vomiting also occurs alongside nausea.
General Epigastric Discomfort: In several cases, patients describe the pain of a heart attack as stomach pain. The pain is heavy and uncomfortable and persists for several minutes.
Sweating: Perspiration or sweating occurs during a heart attack and the patient experiences cold sweat in avid amounts.
Emergency Treatment for Heart Attack:
A person who has a heart attack should be rushed to a hospital.
Several tests are carried out to detect the cause of the attack. A 12 lead EKG is carried out to supervise electrical activity within the heart and detect the damaged areas.
Blood tests are undertaken to check enzymes and in certain cases, cardiac catheterization is required where pictures of the blood vessels are examined.
A heart attack is a severe condition and must be attended to immediately. Emergency treatment procedures are essential to save the life of an affected person.
3960
people found this helpful
Shared 2 years ago • Featured Tip
Cardiomyopathy includes diseases involving the heart muscle. These diseases have various causes, types, symptoms and modes of treatment.
The heart muscle gets enlarged, thick or rigid. In several cases, the heart muscle tissue is replaced with a scar tissue. As this condition worsens, the heart gets weaker and the ability to pump blood is disrupted, which can cause heart failure or irregular beating of the heart. The weakened state of the heart can lead to valvar diseases.
The different types of cardiomyopathy are:
Hypertrophic Cardiomyopathy: This is a common form and affects people of all ages. Men and women are affected equally. This condition arises due to the enlargement and thickening of the heart muscle. The ventricles, the septum and the lower heart chamber usually thicken, which causes obstruction in pumping of blood by the heart. This disease also causes stiffness in the ventricles, and cellular changes in the tissue.
Dilated Cardiomyopathy: This form of cardiomyopathy develops due to the enlargement and weakening of the ventricles. The issue arises from the left ventricle and develops over time. It may even affect the right ventricle. More effort is put in by the heart muscles for pumping blood and slowly the heart is unable to pump blood effectively. This condition may lead to heart failure, valve diseases or blood clots in the heart.
Restrictive Cardiomyopathy: This disease occurs due to the stiffening of the ventricles, without thickening of the walls of the heart. The ventricles are not allowed to relax and do not receive a sufficient volume of blood supply. This condition causes heart failure and valvar problems over time.
Arrhythmogenic Right Ventricular Dysplasia: This rare form of cardiomyopathy occurs when fat or fibrous tissues replace the muscle tissue of the right ventricle. This causes arrhythmias and disruption in the electrical signals of the heart. It generally affects teens and may cause cardiac arrest in athletes.
Unclassified Cardiomyopathy: Some types of cardiomyopathy of this category include left ventricular non compaction where the ventricles develop trabeculations. Takotsubo cardiomyopathy is another disease where immense stress causes failure of the heart muscles.
Treatment: Many cases of cardiomyopathy come and go away on their own. Treatment for other cases depends on the severity and symptoms. The major treatment methods are:
Lifestyle changes meant for a healthier heart.
Modes of surgery for treatment of cardiomyopathy include:
Implant devices such as Cardiac resynchronization therapy (CRT) device, Implantable cardioverter defibrillator (ICD), Left ventricular assist device and pacemakers are fitted into the heart for better performance.
Cardiomyopathy can be of many different types, each arising from different situations and conditions. The mode of treatment depends on the severity of the complication or on the basis of symptoms.
4888
people found this helpful
View All Feed
Near By Doctors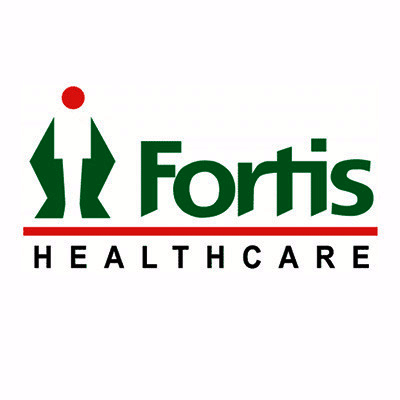 A Fortis Hospital Association
Cardiologist
Fortis Hospital - Shalimar Bagh,
Book Appointment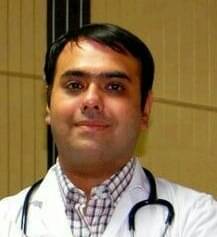 DM - Cardiology, MD - Medicine, MBBS
Cardiologist
Book Appointment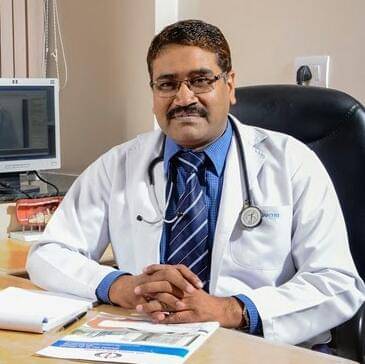 DNB (Cardiology), DM - Cardiology, MD - General Medicine, MBBS
Cardiologist
Book Appointment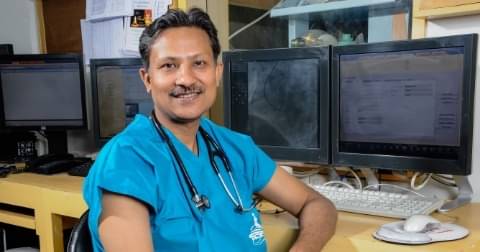 DM - Cardiology, MD - Internal Medicine, MBBS
Cardiologist
Book Appointment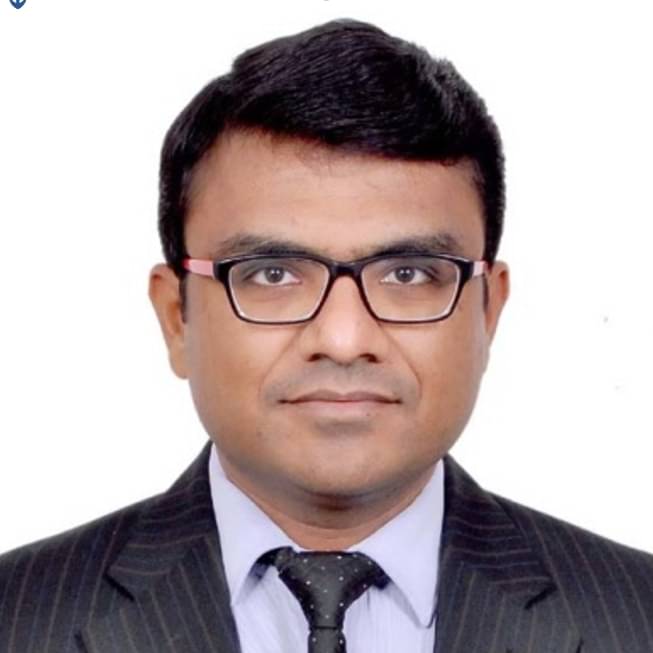 MBBS, MD - General Medicine, DM - Cardiology
Cardiologist
Akash Superspeciality Hospital,
Book Appointment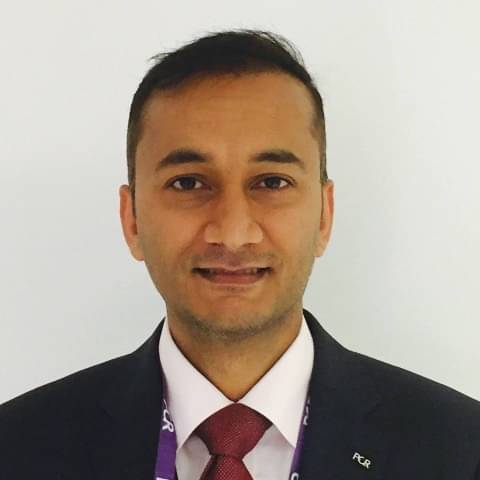 CCT - Cardiology (UK), MRCP (UK), FHEA (UK), MBBS
Cardiologist
Book Appointment