Personal Statement
To provide my patients with the highest quality healthcare, I'm dedicated to the newest advancements and keep up-to-date with the latest health care technologies.
...more
To provide my patients with the highest quality healthcare, I'm dedicated to the newest advancements and keep up-to-date with the latest health care technologies.
More about Dr. Vasundhara Oberoi
Dr. Vasundhara Oberoi is one of the best Cosmetic/Plastic Surgeons in Delhi. You can visit her at AXIS Centre for Laser Plastic Surgery in Green Park, Delhi ,or attend her private OPD F -87 at Sir Gangaram Hospital New Delhi . Save your time and book an appointment online with Dr. Vasundhara Oberoi on Lybrate.com.
Info
Education
MCh-Plastic Surgery - NHL Medical College Ahmedabad - 1990
MS-General Surgery - NHL Medical College Ahmedabad - 1994
MBBS - Maulana Azad Medical College, New Delhi, 1990 - 1999
Languages spoken
English
Hindi
Awards and Recognitions
M.B.B.S- Best Out Going Medical Student
M.Ch. - Plastic Surgery: Gold Medal
M.S. - General Surgery: Gold Medalist
Professional Memberships
All India Association of Plastic Surgeons
International Society of Aesthetic Plastic Surgery
Indian Associations of Aesthetic Plastic Surgeons
Association of Plastic Surgeons of India
Indian Society For Facial Plastic & Reconstructive Surgery
Associations of Hall Restoration Surgeon-India
Location
Book Clinic Appointment with Dr. Vasundhara Oberoi



Old Rajinder Nagar, Rajinder Nagar, New Delhi, Delhi

,

Delhi
Get Directions
Consult Online
Text Consult
Send multiple messages/attachments. Get first response within 6 hours.
7 days validity
•
₹300 online
Consult Now
Phone Consult
Schedule for your preferred date/time
5 minutes call duration
•
₹500 online
Consult Now
Services
Submit Feedback
Submit a review for Dr. Vasundhara Oberoi
Your feedback matters!
Write a Review
Patient Review Highlights
"Very helpful"
7 reviews
"knowledgeable"
5 reviews
"Sensible"
1 review
"Thorough"
1 review
"Well-reasoned"
2 reviews
"Caring"
2 reviews
Feed
Shared 4 months ago • Featured Tip
Laser is an accepted mode of treatment for many disorders such as those of the skin. It is also increasingly being used to remove unwanted hair on your face, underarms, the pelvic area, chest etc. People who do not want to shave, wax or tweeze, go in for the laser removal of hair. During this procedure, small bursts of laser energy are let out on the affected areas of your skin. The hair follicles absorb the energy and in the process, get burnt. There are very few chances of their re-growth.
There are 3 main benefits from this mode of treatment
Focused action: If you are imagining that laser treatment involves sending a broad beam of light then it is not true. The laser is a very highly focused stream of energy that treats only the selected area and leaves out the surrounding patch. So, do not worry, only the targeted hair will get affected and not the neighboring skin.
Speed: Laser treatment for reduction or removal of hair is amazingly quick. Each laser burst lasts for just a fraction of a second. If you want the hair to be removed from the upper lip area, then the treatment will last for just a minute. Reduction of hair from the back of the legs, thighs etc. takes nearly an hour.
Predictability: Many patients have reported a permanent removal of their hair after four to seven sessions of laser treatment. No wonder that more and more people across the world are opting for laser treatment of unwanted hair.
How to prepare for laser hair reduction
While laser hair reduction is fast and precise, it is advisable that you follow certain steps to make it more effective.
Always consult your dermatologist before going in for this treatment. Your skin type may or may not respond to laser. There may be a certain complication that only your doctor can foresee and predict and advise accordingly. Also, check the credentials of the technician who is going to perform the laser surgical on you.
Avoid using electrolysis, waxing and other superficial procedures for at least six weeks before going in for laser treatment. The laser targets the roots of the hair permanently. If the same hair has already been treated by waxing etc., the effects of laser treatment will be significantly reduced.
No skin exposure before and after for six weeks. Unless you do this, the effectiveness of laser treatment for hair reduction will be greatly diminished.
Recovering from laser treatment
After the laser treatment, your affected skin will look and feel as if it has been overexposed to the sun. To mitigate these symptoms, you need to apply moisturisers and cool compresses. Wear sunscreen and make-up if your facial hair has been treated by laser. In case you have a concern or query you can always consult an expert & get answers to your questions!
1820
people found this helpful
Shared 7 months ago • Featured Tip
Rhinoplasty is a surgery which is performed to work on and reshape the structure and size of your nose. It is done for various reasons: correction and reconstruction of the nose, restoring functionality and aesthetic enhancement. With the help of this surgery, the size of the nose can be altered, the angle of the nose in relation to the lips can be changed, tip of the nose can be altered and bumps, indentations or other abnormalities can be corrected.
Rhinoplasty is of two types:
Open rhinoplasty: The surgeon makes the incision on the columella.
Closed rhinoplasty: The surgeon makes an incision inside the nose without touching the septum.

The Surgery
The procedure takes 1-2 hours; however, hospital stay may be mandatory, if the procedure is complex. Either general or local anesthesia is used to perform rhinoplasty.
The surgeon will either make an incision outside the nose or inside. The incisions are done to get access to the cartilage and bones supporting the nose. Depending on what the patient requires, cartilage and bone may be added or removed, or tissue could be added.
After the rearrangement and reshaping is done, and the incision is sutured, a splint is put over the nose to support it as it heals. The splint and the nose are carefully bandaged.
The surgeries are either conducted by plastic surgeons or otolaryngologists and maxillofacial surgeons.
Aftercare
You can go home the day the surgery is performed.
Your face and nose will swell up and hurt after the surgery and headaches will be common.
The nasal splint will be removed after 3-5 days. You should feel more comfortable after this.
However, full recovery takes a longer time. The healing process is gradual and slow and there might be some numbness and swelling in your nose for months to come.
In case you have a concern or query you can always consult an expert & get answers to your questions!
1901
people found this helpful
Shared 9 months ago • Featured Tip
As we age, we lose a significant volume of fat on our faces, chest, legs and other parts of the body. This is a natural phenomenon and it leads to the sagging of skin. This drooping of skin is similar to a situation where our body structure and our dress does not match. The dress becomes loose fitting and out of shape. Laser skin tightening is a feasible option to rejuvenate your skin and is a common treatment prescribed by many cosmetic surgeons. It not only removes wrinkles but also restores your skin to its earlier youthful and glowing self. This cosmetic procedure is used by many people for their facial rejuvenation.

How does laser skin tightening work?
A burst of energy directed at the facial skin through laser heats up the collagen underneath. Collagen is a substance that holds our skin together and when it is targeted by the laser, this substance restarts working. This procedure leads to the tightening up of the skin.
Laser skin tightening is a non-invasive procedure and it has absolutely no downtime. The skin gets tightened up almost immediately after the laser treatment. However, optimal results show up after two to three sessions of laser treatment. This kind of skin treatment gives you a glowing, youthful skin. Patients wanting to remove worry lines, wrinkles etc. can opt for this cosmetic procedure.
When laser targets the collagen underneath the skin, this substance starts regenerating itself and starts attracting collagen from the nearby areas. The final result is a substantial improvement in the skin quality.
Before and during laser skin tightening
Before you go in for a laser skin tightening session, it is important to remove all make-up, mascara, oils etc. from your face. The clinic technician will then apply a local anesthetic on the chosen portion of the skin and will give you a pair of preventive spectacles. In case the patient has a low level of tolerance to pain induced by this procedure, she may be given an over the counter sedative.
The skin dermatologist sends brief bursts of laser to the chosen portion of the skin through a set of handheld pads. A continuous supply of fresh air is also sent to the affected area for the patient's comfort. Each laser skin tightening session lasts for roughly 30 minutes to 45 minutes. For best results, cosmetic dermatologists administer three to four sessions of laser skin tightening to the patients.
After these sessions are over, the patients may resume their daily chores. Some patients may experience some redness or sores on their affected areas but by and large, there are very few side effects. In case you have a concern or query you can always consult an expert & get answers to your questions!
2003
people found this helpful
Shared 11 months ago • Featured Tip
Cancer can be very devastating, it can tear families apart. The cancer virus generally kills all the healthy cells in your body and starts to destroy your organs one by one. When a person is affected by breast cancer, their breasts have to be removed so that the cancer virus doesn't affect the rest of the body. In the society which we live in we are fed with the notion that breasts are an integral part of a woman's body and only voluptuous breasts make a woman look more attractive. Survivors who have won the fight against breast cancer have had to surgically remove their breasts for survival.
They are left with an empty spot in their body as well as their lives. So, in such cases breast reconstructive surgery becomes extremely important. Breast reconstruction surgery implants a mound in place of the actual breast. So that it looks like an actual breast with the nipples and the areola.
How to get ready for a breast reconstruction surgery?
1. You should quit smoking if you are a regular smoker.
2. Avoid certain vitamins or supplements as prescribed by your doctor before the surgery.
3. Take someone with you to stay back during and after the procedure for moral support and to assist you with your stay in a hospital.
Possible complications:
1. Infection can occur after the surgery.
2. Hematoma or pooling of blood.
3. The implants can also break through the skin.
4. The implants can rupture and the silicon or saline can leak from the breast tissues.
5. Hard scar tissues can form around the implant.
6. It might not be enough for a woman who has had larger breasts.
7. Implants don't last life-long. It needs to be replaced after a point of time.
8. Radiation therapy might damage the implants.
9. It can leave a scar from the region where the extra tissue was taken for constructing the breast.
Methods of breast reconstruction surgery:
1. Tissue expander
2. Flap reconstruction
3. Abdominal flaps
4. Mold-assisted reconstruction
5. Direct to implant procedure
In case you have a concern or query you can always consult an expert & get answers to your questions!
1797
people found this helpful
Shared 1 year ago • Featured Tip
Liposuction is a type of cosmetic surgery that removes excess fat from some parts of the body to improve your overall body contour. Essentially, this cosmetic procedure involves insertion of small, thin but blunt-shaped needles under the skin in those areas that have excess fat. Fat is then suctioned out through these needles by moving them from one place to another under the skin. Also called as "lipo", this type of cosmetic surgery addresses the following body parts;
Thighs
Hips and buttocks
Fat located on abdomen and waist
Fat on the upper arms
Fat on neck, chin and cheek area
Fat deposited on the back, inner knee, chest, calves and ankles
Liposuction can be performed along with other cosmetic surgeries such as facelift, breast reduction, tummy tuck etc. Please note that liposuction cannot be used to reduce obesity, diabetes and other weight-related disorders.
Types of Liposuction
In recent years, this surgical procedure has been made less painful by developing newer techniques. These are:
Tumescent Liposuction- This involves applying a local anesthetic on the area where the procedure has to be done. A combination of chemicals e.g. lidocaine and epinephrine is then inserted under the skin. This numbs the precise area where liposuction will be done.
Ultrasound liposuction: This procedure involves melting of the undesired fat by ultrasound. This form of liposuction is suited for fat deposited on the neck, upper abdomen, sides and the back area.
Laser liposuction: Low-energy waves are sent under the skin to liquefy the fat that is later removed through the cannulas.
Liposuction is not an elaborate procedure and does not require overnight hospitalization most cases. The patient is administered a local anesthetic so that she does not experience any pain. Overnight hospitalisation may be required if the volume of fat to be removed is large.
Post-liposuction care
Post this surgery, expect your body to swell. The parts of your body where liposuction has been carried out will display swellings, bruises etc. You may even experience pain in those areas. To alleviate discomfort, patients are wrapped up in bandages, support hoses, girdles etc. Some patients may report fluids oozing from the areas affected by liposuction. To prevent infection, doctors prescribe antibiotics to such patients.
Swelling and bruises may continue for the next 7- 10 days post this surgery. Patients may have to wear the bandages, girdles, wraps etc. for the next 3-4 days.

Effectiveness
Liposuction results in a better shape if the volume of fat removed is small. If the patient regains weight after liposuction, fat reappears in those areas which have not been treated.
In case you have a concern or query you can always consult an expert & get answers to your questions!
1835
people found this helpful
Shared 1 year ago • Featured Tip
Gynecomastia is a condition characterized by enlargement of the breast tissue in men. It occurs when there is an imbalance of the testosterone (male sex hormone) and estrogen (female sex hormone) in the body. It may a cause of embarrassment in men.
Causes:
The primary cause for this condition is an increase in the level of estrogen in comparison with testosterone in the male body. Testosterone controls male characteristics such as body hair and muscle mass. Estrogen is responsible for controlling female characteristics such as breast enlargement.
Men usually produce small quantities of estrogen in their body to maintain certain sexual functions. Complications occur when estrogen levels in the male body increase too much in proportion to testosterone. The condition can be classified as follows:
Gynecomastia in infants: Half of the infants are usually born with large breasts due to their mother's estrogen. The effect tends to wear off in a few weeks.
Gynecomastia during puberty: Gynecomastia occurs during puberty due to changes in hormones. The condition goes away without any treatment in six months to 1 year.
Gynecomastia in men: This condition may peak in men during the age of 50-80. Statistics show that at least 1 out of 4 men in this age group has this condition.
Some other causes for this condition in middle-aged men are as follows:
Heart medications
Anti-anxiety drugs
Antibiotics Chemotherapy Medications that are used to treat heartburn
Smoking marijuana and drinking alcohol
If the cause of the condition is medications, then discontinuing the medicines should stop the effects. It can also be treated by taking medicines to reduce estrogen levels in the body.
Post-surgery, you should stick to a proper and healthy lifestyle to retain the new shape of the chest area. Weight gain or taking steroids can cause the symptoms of this condition to reappear.
Surgery is another option where an incision is made in the chest area and the extra breast tissues are removed from the area. This also requires repositioning of the nipple in the chest.
1
person found this helpful
Shared 1 year ago • Featured Tip
In today's world, females have advance techniques available for shaping up their breasts. It is a part of their overall persona and beauty. Breast augmentation is one of the greatest plastic surgery operations that is done in hospitals across the globe.
Gone are the days, when you would sit back at home and blame nature for your saggy breasts. You have the gift of plastic surgery at your rescue. Breast augmentation can enhance the beauty of your breast and uplift its features. In this process, the implant is put under the pectoral muscle so that you can still breastfeed your infant if needed.
The process is executed with the help of a small 4 cm incision. The recovery process takes a week's time. Breast augmentation can be carried out in a surgical centre or in any hospital's outpatient facility. It doesn't require a hospital stay in most cases. In some selected cases only, the procedure is done using local anaesthesia. In those cases, the patient stays awake. The breast region is made numb.
What to expect during the procedure?
The woman opting this must know what all are expected to happen during the procedure. The surgeon will insert the breast implant by making a single cut in one of the following three areas:
1. In the crease under breast
2. Underarm (axillary)
3. Around the nipple (periareolar)
After the incision is done, the surgeon will try and separate the breast tissue from the patient's muscles and connective tissue. This will lead to the creation of a pocket either behind or in front of the pectoral muscle. After this, the surgeon will put the implant into the newly-created pocket. It will be centred behind the nipple.
Saline implants are put in an empty form and then filled with sterile salt water. Silicone implants are, however, pre-filled with silicone gel. After the implant is over, the cut is stitched with sutures and the skin is bandaged with adhesive and tape.
What to expect after the procedure?
For a few weeks, the patient might experience Soreness and swelling. It is also possible to develop bruises. Your scars will fade away with time. It is quite possible that the scars will not vanish permanently ever in your lifetime. You must wear a compression or sports bra at the time of healing. You might be required to take painkillers, as advised by the surgeon.
2
people found this helpful
View All Feed
Near By Doctors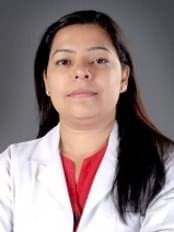 M Ch., MS - General Surgery, DNB Plastic surgery, MBBS
Cosmetic/Plastic Surgeon
Book Appointment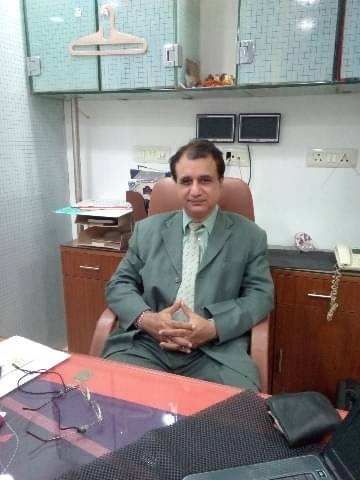 FAPS (Cosmetic Surgery)-USA,, M.Ch - Plastic Surgery, MS - General Surgery, MBBS
Cosmetic/Plastic Surgeon
Cosmetic Laser Surgery Centre,
Book Appointment
MBBS, MS, MCH-Plastic Surgery
Cosmetic/Plastic Surgeon
Monisha Kapoor Aesthetics,
Book Appointment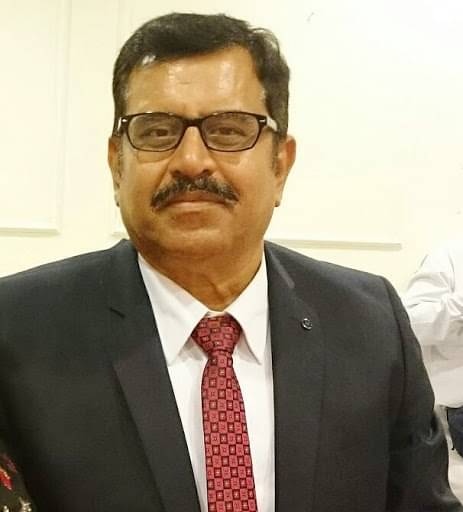 MS, MBBS
Cosmetic/Plastic Surgeon
Dr Suman's Cosmetic Surgery & Skin Clinic,
Book Appointment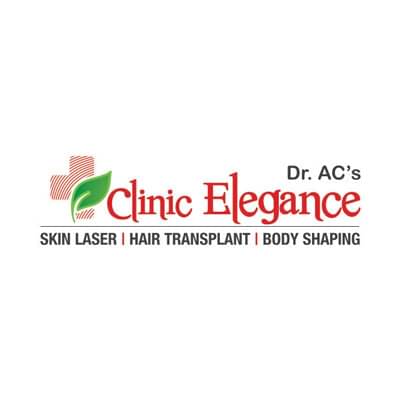 Book Appointment

Fellowship In Cosmetic Surgery, M. Ch. (Plastic Surgery), MS - General Surgery, MBBS
Cosmetic/Plastic Surgeon
Book Appointment