Videos (1)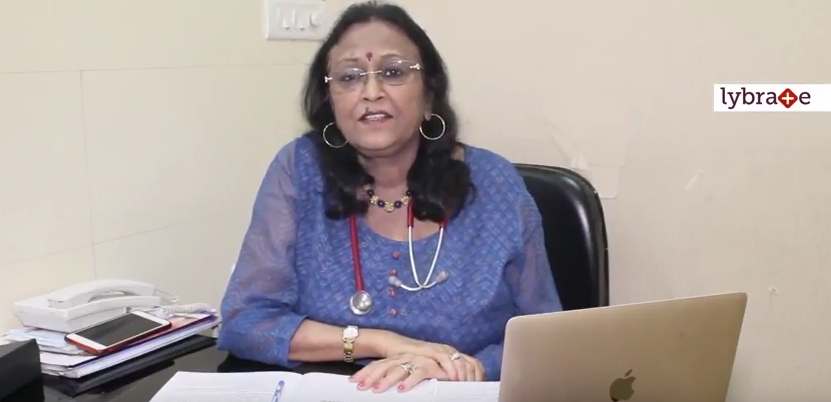 Hi. I am Dr. Sushma Narayan. I am a Pediatric Gastroenterologist working in New Delhi. I have a dedicated clinic for celiac disease. Friends today I will be talking to you about celiac disease. Many of you may not have heard of celiac disease very much or you may know who is suffering from celiac disease. Now what is celiac disease? Celiac disease is a sort of wheat allergy or intolerance to wheat. More and more people are now coming to understand this disease to know that yes celiac disease exists and this is due to ingestion of wheat. Now there is a substance called gluten in wheat and barley and also a European grain called rye. Now when a person injects wheat which has gluten in it there is, the person starts suffering from some sort of discomfort may be stomach ache, or you know the need to go to the toilet, or some sort of nausea or vomiting. Now these are, these may be the initial symptoms. However in children the most predominant symptoms are diarrhea, chronic diarrhea, then severe anemia which is not responding to iron therapy. Severe iron deficiency and growth failure. These are the 3 hallmarks of celiac disease in children. We often pick up this disease around 4 to 5 years. Thereby showing that, yes the delay in diagnosis does occur in the disease. It;s not very easy to diagnose as a list of suspicion has to be very high when you are thinking of celiac disease, also there is a presentation which is called as Atypical presentation. Now in Atypical presentation need not have any of these symptoms but may just come to you with some thyroid issues., maybe some skin allergies or the patient may come to you simply with a diabetes mellitus. Insulin-dependent diabetes mellitus. So we have to really start thinking that is it really possible for a person to have wheat intolerance or all these symptoms. Yes it is true. But how does it come? How does this disease comes. Due to a genetic predisposition when the HLA dilute to or HLA due to 8 genes are present. We too are testing for this genes and if the patient is negative for these genes, it is said that they cannot celiac disease. In addition we have to very sensitive, psychology test, which one is called the anti TTG IGA and the second test is the anti Endomysial antibody tests. The TTG test is very easily available and comparatively cheaper test and it has a very high sensitivity and specificity. Once the TTG is positive then we also check out the family history. Is there any family history of wheat allergy or tolerance in the family and then request the patient to undergo an upper GI endoscopy along with a biopsy. Biopsy specimens are taken and these are examined and if the demonstrate that the will I have got damaged and there is a flat mucosa or there is a partial vilosetrophy then the diagnosis of the celiac disease is confirmed. Once the diagnosis of celiac disease is confirmed then we have to stop wheat. But prior to that a complete assessment of the patient has to be done with regard to the thyroid status, the liver enzymes have to be checked out and also the patient has to be thoroughly checked for other vitamins deficiencies like Vitamin D, Vitamin B complex and iron. And accordingly the supplementation has to be started. Now can these patients can take a little bit of wheat? No, unfortunately its not, because once the wheat allergy diagnosis that is a celiac disease that is established they cannot take even minuscule amount of wheat. The codex the national cortex elementary says that these patients cannot take more than 20 parts per million. However lot of food, glutton free food is available in the market which is not tested, which is not labeled properly, but these patients are compelled to use these foods. And these are highly containiated to treat which means that this patient never get into full recovery. So the issues here are that once we have found the patient is suffering from celiac disease we have to now help the patient to regain his full potential by stopping wheat completely and doing a regular follow up with the doctors to see if the patient compliance is good, if the glutton tree diet is completely, complete in all ways. Like its neutraionaly complete. So that the patient recovers completyly. And we, lot of Gastroenterologist are offering advice on celiac disease. We are working in Delhi. And if any of you need any consultation regarding this disease, please contact me through Lybrate or on my address which is celiac clinic, B13. Shiwalick malvic nagar. New Delhi.
Thank you.
read more
Personal Statement
Hello and thank you for visiting my Lybrate profile! I want to let you know that here at my office my staff and I will do our best to make you comfortable. I strongly believe in ethics; a...
...more
Hello and thank you for visiting my Lybrate profile! I want to let you know that here at my office my staff and I will do our best to make you comfortable. I strongly believe in ethics; as a health provider being ethical is not just a remembered value, but a strongly observed one.
More about Dr. Sushma Narayan (Aiims)
With almost 35 years of experience in her field, Dr Sushma Narayan is one of the best Pediatricians in Delhi. She acquired a Bachelor of Medicine and Bachelor of Surgery in 1977 at the Gandhi Medical College in Hyderabad. In 1982, after obtaining a Diploma in Child Health from the Vardhman Mahavir Medical College in Delhi, she went on to become a fellow of Pediatric Gastroenterology (AIIMS) in 2002. She was a consultant in Kasturba Hospital in departmentnof Pediatrics prior to retirement. Currently, Dr. Narayan practices as a consultant paediatrician at the Babies and Children's Centre & Celiac Clinic B13 Shivalik, Malviya Nagar, which is located in Delhi. Patients can avail of her services Monday to Saturday, from 9:30 am until 2 pm at the clinic. She is also available in the evening by appointment. She looks after new borns, malnourished and normal children and young adults upto 18 years of age., giving honest guidance for referral if needed in a sick baby. All facilities such immunisations, blood tests and nebuliser are available at the clinic. Additionally she is an expert in management of new born feeding, infections, pneumonias, growth failure and all stomach related issues such as pain abdomen, acute and chronic diarrhoea, weight loss, poor appetite, thyroid disorders etc. She provides excellent, personalised dietary advise to each child according to the family circumstances. Her super-specialiisatiion is wheat and other food allergies and Celiac disease. . Dr. Narayan is a member of various prestigious associations like the Indian Academy of Pediatrics, the Celiac Support Organisation (Secy General) and she is also a life Member of the ISPGHAN. (Indian society for Pediatric Gastroenterology, Hepatology and Nutrition).
Info
Education
MBBS - Gandhi Medical College, Hyderabad - 1977
Diploma in Child Health (DCH) - Vardhman Mahavir Medical College, Safdarjung Hospital, Delhi - 1982
Pediatric Gastroenterology - All India Institute of Medical Sciences, New Delhi - 2002
Languages spoken
English
Hindi
Professional Memberships
Indian Academy of Pediatrics
Indian academy of Pediatrics, Delhi chapter
founder member "Celiac Support Organisation"
Life Member - ISPGHAN
Location
Book Clinic Appointment with Dr. Sushma Narayan (Aiims)
Consult Online
Text Consult
Send multiple messages/attachments. Get first response within 6 hours.
7 days validity
•
₹250 online
Consult Now
Phone Consult
Schedule for your preferred date/time
5 minutes call duration
•
₹250 online
Consult Now
Video Consult
Schedule for your preferred date/time
7 minutes call duration
•
₹500 online
Consult Now
Services
Submit Feedback
Submit a review for Dr. Sushma Narayan (Aiims)
Your feedback matters!
Write a Review
Patient Review Highlights
"Very helpful"
50 reviews
"Prompt"
2 reviews
"Sensible"
5 reviews
"knowledgeable"
24 reviews
"Helped me impr..."
3 reviews
"Professional"
4 reviews
"Inspiring"
1 review
"Well-reasoned"
7 reviews
"Thorough"
1 review
"Caring"
11 reviews
"Saved my life"
1 review
"Nurturing"
1 review
"Practical"
3 reviews
Reviews
Aarish
Jun 26, 2017
It was getting very difficult for me to cope us with caring for my son. I am so thankful that Sushma Narayan has given me the best advice and my child is now finally able to get back to my normal self. Even though there was a long queue, still the staff was very pleasant. My problem was such that it required a number of sessions, and I must say after all the sessions, I am feeling much better now. I found the the Celiac Clinic itself quite pleasant. No matter how critical be the situation, she is always very calm. Sushma Narayan is well aware about innovative techniques to treat problems.
Kaustubh
Jul 5, 2017
My son was suffering from body weakness. Initially the symptoms of body weakness were not that severe but then it became worse. I chose to consult Dr Sushma Narayan. she is not just friendly, but also is very motivating. My boss referred me Dr Sushma Narayan. I must say the hygiene was maintained very nicely in the the Celiac Clinic . I was quite concerned, as my son's health was degrading day by day, but due to Dr Sushma Narayan and the body weakness treatment I didn't lose hope. Dr Sushma Narayan is quite knowledgeable.
Raghbir
Jun 30, 2017
Thanks to the expert care and guidance, my son feel much better than before. Even in case of long queues, the staff was managing people in a very positive manner. she is not just highly qualified, but has years of experience in handling high risk cases. I thought it was something very normal, but then I realised it is celiac disease. Sushma Narayan is really like god send person.
Ambika
Jul 7, 2017
she ensures that she gives enough time to each patient. I was in so much pain due to my cold cough. I read about the Sushma Narayan on one of the social media platform. Sushma Narayan has so much knowledge that for everything my family takes her reference. I was admitted to the the Celiac Clinic in Delhi in case of emergency, but not once did any of the nurses panicked.
Kashinath
Jun 26, 2017
i refer to Dr. Sushma Narayan for caring for children. the atmosphere in the the Celiac Clinic is always so positive and full of life. One of my cousin's referred to Sushma Narayan. Not only she is very calm and composed, but is also a very understanding doctor. Sushma Narayan doesn't just randomly prescribes medicines, but first properly diagnoses the problem.
Bijal
Feb 24, 2017
Sushma Narayan is really like god send person. Sushma Narayan doesn't just randomly prescribes medicines, but first properly diagnoses the problem. The entire The Celiac Clinic was spotlessly, clean. The Celiac Clinic had all the amenities, a patient requires. The dog bite treatment she gave my son has helped me greatly and now She is perfectly fine.
Posh
Jun 29, 2017
My child was suffering from excess coughing. I visited to the Celiac Clinic to meet Dr Sushma Narayan. the treatment she gave was quite beneficial. I thank her for the help and prescribing the right medication for coughing treatment.
Manas
May 28, 2017
My child was suffering from excess coughing. I visited to The Celiac Clinic to meet Dr Sushma Narayan. The treatment she gave was quite beneficial. I thank herfor the help and prescribing the right medication for coughing treatment.
Anish Deshmukh
May 11, 2017
Dr. Sushma Narayan provides answers that are very helpful, knowledgeable, thorough, well-reasoned and sensible. Excellent, the doctor seems to be extremely knowledgeable and expert in her profession, many thanks.
Dileef
Mar 10, 2017
Dr. Sushma Narayan provides answers that are knowledgeable. Hello Mam, Thank you so much for the reply. Baby got discharged and she is doing better now. But still i hear some gurgur sound when she breath.
Rumi
Sep 24, 2017
I found the answers provided by the Dr. Sushma Narayan (Aiims) to be very helpful. Ok doctor.thanks a lot.
Pk Sahoo
Jun 14, 2017
I found the answers provided by the Dr. Sushma Narayan to be very helpful. Thank you mam...
Imbu
Nov 29, 2017
Dr. Sushma Narayan (Aiims) provides answers that are very helpful. Thank u...
Verified
Jun 27, 2018
well qualified doctor for babies
Feed

MBBS, Diploma in Child Health (DCH), Pediatric Gastroenterology
People suffering from lactose intolerance find it difficult to digest the lactose or sugar in milk, which results in gas, bloating or even diarrhea. An inadequacy of an enzyme called lactase, produced in the small intestine, is the root of lactose intolerance, a condition also known as lactose malabsorption.
How to deal with lactose intolerance in your child?
Cutting out on dairy products does not mean you would be deprived of sufficient amount of calcium. Find alternate sources of calcium in your food apart from dairy products, for instance, spinach, rhubarb, pinto beansoranges, milk substitutes such as rice milk or soy milk, canned salmon, juices, breads and broccoli. Do give your child foods rich in vitamin D such as liver, eggs and yogurt. Asking your child to spend some time out in the sun can be a great idea in this regard, as well. Your physician will prescribe you with calcium and vitamin D supplements.
Limit your child's intake of dairy products. Opt for small servings of milk so as to reduce the chances of gastrointestinal troubles. Your child should consume milk with other foods to delay the digestive process. Try out a variety of dairy products as not all of them possess the same amount of lactose. Buy lactose free products or use lactase enzyme drops or tablets that may aid your child in digesting different dairy products.
Probiotics are living organisms that exist in your intestine and help you in maintaining a healthy digestive system. Yoghurt and other supplement capsules are rich in probiotics. Hence, they can be perfect choices for your child.

MBBS, Diploma in Child Health (DCH), Pediatric Gastroenterology
The ability of the human body to move is because of the wonderful and smooth coordination between the various muscles and joints in the body. Of the muscles, there are some muscles which we can control, known as voluntary. The limbs and hands for instance, can be controlled by us. On the other hand, the muscles of the stomach, heart and other internal organs cannot be controlled by us.
These are known as involuntary muscles. When there is an abnormality in the muscle growth, the condition is known as muscular dystrophy (MD). There are multiple types of MD, and most of these are due to genetic abnormalities and are inherited from the mother. It is caused due to lack of a protein named dystrophin.
It is mostly seen in boys at a young age, and it can progress with age. In some people, the onset is late, and even smooth muscles like the heart can be affected. The most common presentation is muscle wasting with gradual loss of muscle mass and loss of strength in the muscles. This leads to waddling gait, muscular pain and stiffness, difficulty sitting and standing, frequent falls, and other learning disabilities.
As the disease progresses, there is a further limitation of movement with shortened muscles and tendons, increasingly curved spine, cardiac issues, difficulty swallowing and breathing problems. These symptoms are due to the smooth muscles being affected.
Though there are multiple varieties of it, the most common ones are Duchenne and Bekcer's. In Duchenne, the symptoms begin to manifest at about 3 years of age and by the age of 20, the child usually dies of respiratory failure. While there is no specific treatment for MD yet, there are a lot of supportive measures including drugs and physiotherapy to improve function and restore quality of life to the extent possible.
Corticosteroids are useful in improving muscle mass and reduce the pace of disease progression. Heart medications like beta blockers and ACE inhibitors are useful where the heart function is affected.
Mobility aids like canes, walkers, and wheelchairs may be used depending on the severity of symptoms.
Patients are asked to perform general exercise to improve overall body movement and reduce rigidity. Walking, swimming, jogging are useful in keeping the muscles agile.
Braces may be useful to keep the muscles in tension.
If the lungs are affected, breathing assistance may be required to ensure there is sufficient oxygenation. A ventilator may be required in some people.
Though not proven yet, there are drugs being tested to delay muscle wasting, altering the damaged dystrophin, and other advanced techniques to treat MD. Currently, however, drugs and physiotherapy are the only methods available.
2624
people found this helpful

MBBS, Diploma in Child Health (DCH), Pediatric Gastroenterology
Spitting up, refusing to try new foods and occasionally turning up their noses at feeding times, is normal but consistently refusing food and water, vomiting and allergies may indicate an underlying medical condition that requires attention. Common feeding problems that affect infants include sucking, prolonged chewing without swallowing, holding food in their mouth and grabbing food. Infants who are unable to close their mouths in order to keep food inside may also be said to be suffering from feeding problems.
Feeding problems could be triggered by medical conditions like a cleft palate, premature birth, respiratory problems, low birth weight etc. or by non-medical reasons such as the child's feeling of being unloved or stressed. Symptoms of feeding problems vary from infant to infant.
However, some of the common symptoms exhibited are:
Problems with chewing

Excessive drooling

Refusing to eat foods or drink liquids

Long feeding times

Coughing or gagging while feeding

Difficulty with breast or bottle feeding

Nasal stuffiness while eating

Poor weight gain

Recurring respiratory infections

Vomiting or excessive spitting up of food

Arching the back while feeding

Disinterest in feeding
Though feeding problems are minor in most cases, it is important to consult a doctor if this behaviour continues over a period of time. This is because the child may be suffering from an underlying medical condition or could be at an increased risk of suffering from dehydration, aspiration and lung problems. It could also lead to delayed physical and mental development, speech problems and cognitive issues.
Feeding problems are addressed in many different ways. The first step to dealing with feeding problems is to change the texture and temperature of food being given to the baby. In addition, try changing the posture of the baby while feeding.
In some cases, mouth exercises may be needed to strengthen the mouth muscles. Chewing exercises and tongue movement may also help reduce feeding problems.
Encourage your infant to try different types of food by including different textures in their daily meals. Alternating food textures and liquids can make it easier for the infant to swallow the food. Do not force your child to eat in a hurry but let him or her take their own time.
In cases where the infant is not gaining weight, the doctor may suggest nutritional changes and a specific diet to help gain weight. In emergency cases, hospitalisation may also be required and your baby may be given a feeding tube to ensure he or she receives adequate nutrition.

MBBS, Diploma in Child Health (DCH), Pediatric Gastroenterology
Is your child getting exhausted after a bout of cough? Does he or she suffer from constant wheezing and tightness of the chest? Does your child feel drained out after climbing a flight of stairs? Do you know a child who always seems to run out of breath and cannot participate in school sports tournaments or play outside for a long time? The child could be suffering from asthma, which is a serious breathing problem. Most children are affected by asthma. Staying in a polluted city just makes the condition worse.
Asthma - Know the disease
Asthma is a condition that causes inflammation of the airways, known as trachea and bronchioles.
The muscles around the airways constrict and prevent the smooth flow of air.
The lining of the bronchioles swell and block the airways.
Asthma is mostly triggered by an allergic reaction.
There is a difficulty in breathing out. Exhalation of air is often accompanied by a wheezing, that is, a whistling sound.
There is a constant shortness of breath, feeling out of breath and gasping for air.
There is an uncomfortable tightness in the chest, the feeling of not breathing in enough air.
Coughing bouts in the middle of the night, that leave the child feeling exhausted and completely out of breath.
Causes of Asthma
Asthma is mostly triggered by asthma allergens. These allergens are mostly pollens and animal fur.
Exposure to pollution, such as dust and smoke
Heredity
History of heartburn, GERD and acid reflux
Inflammation of sinus and airways
History of bronchial disorders and pneumonia
Viral infections
Chronic rhinitis
Low immunity causing constant cold and blockage of nose
Treatments of asthma
A nebulizer that turns asthma medicine into a mist can then be inhaled easily
An inhaler can be used to take in inhaled steroids into the lungs or a bronchodilutor
Try and avoid asthma triggers and allergens as much as possible
Avoid physical stress and heat
Get sufficient rest of about 7-8 hours every day
2553
people found this helpful

MBBS, Diploma in Child Health (DCH), Pediatric Gastroenterology
Sometimes, the groin and scrotum swell due to the buildup of water like fluid in one or both the testicles. This is known as hydrocele. This condition is not at all painful, but can be uncomfortable at times. In newborn babies, there is an opening between the abdomen and the scrotum; it naturally closes with the passage of time, therefore it's generally nothing to worry about.
Symptoms of hydrocele:
Scrotum can get enlarged at times

Swelling and redness are common in hydrocele

Also, pressure can be felt at the base of your child's penis

Pain doesn't normally occur but in some cases, might occur as your child gets older
How does in occur in babies?
When you are in the last stage of your pregnancy, the baby's testicles descend from its abdomen to the scrotum. So the fluid in the sac stays within the scrotum and the opening closes naturally after some time.
Can it be treated?
This condition is not usually hazardous to health and is treated usually, if there is immense pain. It can also cut out the blood supply; in this case, it has to be treated as soon as possible. If your child experiences such symptoms, you should take him to a doctor for a physical examination. During this examination, the doctor will shine light near the scrotum.
If it appears as a solid mass, then the assumption is that there is no watery fluid; hence, hydrocele has not occurred. There is a procedure in which the hydrocele is burst open with a small needle, but sometimes, it might relapse. In such a case, surgery is the only reliable option. These symptoms can also persist if your child is diagnosed with hernia. Hence, in such a situation, a surgery would solve both the conditions.
2409
people found this helpful

MBBS, Diploma in Child Health (DCH), Pediatric Gastroenterology
A lot depends on what you consider loose motion and what feeds the baby is on. If the baby is on breast milk, even 7-8 semi formed stools are not really diarrhoea. If the baby is not loosing any weight, passing urine normally, feeding normally, not vomiting, it is not diarrhoea. The point is if it is not really diarrhoea, why are we treating it all. In my opinion, all medicines except zinc should be stopped and the baby should continue vigorous breast feeding.
1
person found this helpful

MBBS, Diploma in Child Health (DCH), Pediatric Gastroenterology
Lactose intolerance in babies is very transient. Hope you are also give zinc supplement to the baby. If the baby is breast feed, you must continue breastfeeding. Formula feeds should be withdrawn completely as soon as baby is well for a couple of days.
1
person found this helpful

MBBS, Diploma in Child Health (DCH), Pediatric Gastroenterology
An infant is usually called a bundle of joy and with good reason. There are simple and carefree, and bring a smile to your face with their antics. However, the mood and health of an infant can be tarnished due to an issue which is known as galactosemia.

What is Galactosemia?
When a baby has galactosemia, he or she will have a problem when it comes to digesting galactose, which is something that is present not only in milk but in all milk products. Galactose is a sort of sugar, just like fructose and glucose is. As a matter of fact, lactose, which is what milk has, is, in fact, a combination of glucose and galactose. Also, when lactose is processed, it is broken down by the human body into its constituents.

The condition is something that is passed down through the genes of the parents of the baby. The condition would occur if the gene which causes a tendency for a baby to have galactosemia is present not only in one parent but both of them. A baby who has the condition will be lacking an enzyme which is known as the GALT enzyme. The enzyme could also not be functioning as it should be under normal circumstances.

When it comes to the problem, it is very important, to say the least, to detect it sooner rather than later as if there is a build-up of unprocessed galactose which is allowed to occur, it can affect the baby adversely and in some cases, it can also be threatening to the life of the baby!

How does it affect a baby?
The problems which can erupt due to galactosemia include issues which affect organs such as the brain, eyes, liver and kidneys. It is interesting to take note of the fact that these are all organs which either have something to do either processing the blood or are heavily dependent on it. While a baby is not in the position in which he or she can communicate the issues that are being faced, when keeping an eye out for galactosemia, the signs which are displayed include an irritability of the baby as well as lacking consumption of the milk of the mother.

Even though galactosemia may not be the case, a doctor should be consulted as the exacerbated issue can include seizures and jaundice. It is to be kept in mind that galactose is something that can be found not only in the milk of the cow but also human milk as well as the milk of other animals such as goats. In case you have a concern or query you can always consult an expert & get answers to your questions!
2444
people found this helpful

MBBS, Diploma in Child Health (DCH), Pediatric Gastroenterology
Do not worry if the baby has already passed black tarry stool after birth. Babies may not pass stool daily. Milk flow will increase once the baby suckles more and more. Colostrum, which the milk produced for few days after birth is very rich in nutrients and antibodies. So stop worrying and continue feeding. Breast milk is almost always sufficient although mothers never believe this statement. Babies loose weight for 10 days after birth and then rapidly start gaining it back as by 10 days feeding gets well established.
1
person found this helpful
View All Feed