Personal Statement
I'm dedicated to providing optimal health care in a relaxed environment where I treat every patients as if they were my own family. My favorite part of being a doctor is the opportunity t...
...more
I'm dedicated to providing optimal health care in a relaxed environment where I treat every patients as if they were my own family. My favorite part of being a doctor is the opportunity to directly improve the health and wellbeing of my patients and to develop professional and personal relationships with them.
More about Dt. Triveni Kovvada
She has helped numerous patients in her 4+years of experience as a Dietitian/Nutritionist. She has completed M.Sc - Dietetics / Nutrition, B.Sc - Dietetics / Nutrition
Info
Education
Diploma In Diet & Nutrition - Delhi Uniiversity - 2009
Languages spoken
English
Hindi
Telugu
Tamil
Awards and Recognitions
Excellent Work for Nutrition Field - 2010
Professional Memberships
Life membership of Nutrition Society of India [NSI]
Life Membership of ISPEN [Indian society of Parenteral & Enteral Nutrition]
Indian Dietetic Association
Nutrition Society of India
Location
Book Clinic Appointment with Dt. Triveni Kovvada
Submit Feedback
Submit a review for Dt. Triveni Kovvada
Your feedback matters!
Write a Review
Feed
Lifestyle diseases are commonly talked about these days and a lot of people have fallen prey to them. Among the diseases, diabetes afflicts many. Unfortunately, India has also been labelled the 'diabetes capital' of the world. While most people are familiar with the term diabetes, not many know about 'prediabetes'. Like diabetes, even prediabetes can be harmful, and needs to be addressed in early stage itself so that it doesn't progress to diabetes.
Prediabetes: A wake up call
Prediabetes is an indication that you possibly can develop diabetes. In this condition, your blood sugar level is higher than normal, but still lower than an average diabetic range.
Is prediabetes a reason to worry about?
Yes, because constantly elevated blood sugar levels can cause significant damage to vital organs, particularly to the kidneys, and disrupt functioning of body. It is, hence, important to keep blood sugar levels in a healthy range.
Managing prediabetes requires proper knowledge about the condition. Therefore, you should know which factors put you at a greater risk of being prediabetic.
Risk factors of prediabetes include:
Being obese or overweight

Being physically inactive

Previously diagnosed with diabetes during pregnancy

If you are over 45 years of age

If you have a family history of type 2 diabetes
Well, the good part is prediabetes can be prevented through an active lifestyle, healthy diet and natural high-quality supplements like Setu Sugar Shield.
Manage prediabetes with Setu Sugar Shield
Setu Sugar Shield has been particularly developed to protect those who have prediabetes or mild diabetes. It is a natural supplement which gives you a healthier way to lower excess circulation of glucose. Made from ingredients like Alpha Lipoic Acid, Cinnamon, Chromium and Biotin, Setu Sugar Shield provides you essential nutrients and extracts. It also has antioxidants, vitamins (i.e. vitamin C) and mineral (selenium).
So, along with eating healthy and staying active, adding supplements like Setu Sugar Shield can be of great help in fighting off your condition of prediabetes.
52
people found this helpful
Ignorance is bliss, it is said. This, however, is not true when it comes to health. Ignoring any sign of discomfort can ruin health badly over time. There are times when signs are visible in the form of pain, swelling or inflammation. At other times they are not, as in the case of rising bad cholesterol or LDL and triglycerides in the body, which gradually results in heart problems.
Get yourself checked regularly
Healthy diet and exercise are two most important things to be kept in mind if you want your heart to be healthy and cholesterol levels under control. But besides that, a yearly check up is a must to ascertain how your cholesterol levels are doing.
Also, yearly check up is as important for anyone above the age of 50 as for younger adults nowadays, because issues relating to rising bad cholesterol have become commonplace among youngsters too.
After health check up, what's more? Supplements for healthy heart!
Depending alone on diet and exercise can't do wonders in the fast-paced life, for obvious reasons. One of which is scarcity of time. So, when you end up compromising with diet and physical activity, owing to time constraints, then regular health check ups can't come to your aid and your bad cholesterol is bound rise, putting you at risk.
How should you then take care of your heart when you can't save time for yourself and things you should be doing to stay healthy, despite intending to do so? Supplements are something that can help you keep your cholesterol levels under check.
When taking supplements, you have to be cautious about consuming the ones that are high quality and fulfill the nutritional requirements of your body. For keeping your heart healthy and your cholesterol levels under control, there is a multivitamin you can blindly depend upon: Setu Beat It. But what makes Setu Beat It an ideal supplement for your heart? It is the ingredients that makes it stand out.
A highly functional multivitamin with Coenzyme CoQ10 and grape seed extracts, Setu Beat It enhances the heart's function, protects against increased blood pressure and fulfills the body's need to be active. CoQ10 is the ultimate protector of heart and is an energy giving nutrient.
Grape seed extract has strong properties of relaxing blood tissues and is a great antioxidant. It breaks down free radicals that are created when you are under stress. It is also loaded with Vitamin D3, Vitamin B12 and Folates that decrease the risk of heart disease and pave the way for heart's wellbeing.
For a healthy heart, eat right, exercise regularly and don't miss out on regular health check ups. And if time is a constraint, Setu Beat it can help your heart!
152
people found this helpful
The first showers of the monsoon provide relief from the intense heat of summer. However, the rain also brings some health issues that can spoil your mood like food poisoning, diarrhoea, dysentery and cholera. And not all are water-borne. So it is necessary to keep a sharp eye on what you're eating and drinking.
There are some precautions and diet modifications that will help keep you healthy. Here are some basic ones.
Avoid street and junk food, as very few people have the high immunity to handle the bacterial overload at such places.
Wash all fruits and vegetables thoroughly, especially leafy ones and cauliflower.
Eat moderate quantities of food, as the body finds it hard to digest food.
Avoid fried oily food that may cause acidity. Opt for grilled or tandoori items that require minimum oil/butter.
Avoid using too much spice, as this promotes water retention and bloating. Go for medium or low salt food.
Use plenty of garlic, pepper, ginger, asafoetida, turmeric, coriander and jeera, all of which enhance digestive power and improve immunity.
Eat foods that are dry in nature. The most popular are makka (corn), chana(chickpea), besan (gram flour) and jow (oats).
Eat light foods like vegetables, fruits, cereals etc and reduce consumption of meat or fish.
Also avoid eating cut fruits and vegetable outside home because there are more chances of bacterial growth and infection.
Go for light meat preparations like soups and stews rather than heavy curries.
Drink only boiled and filtered water.
Drink plenty of water. Dehydration is possible.
Don't consume dairy products in large amounts as they are prone to harbour germs at this time.
Honey is an excellent tonic that helps keep the intestines sterile. It also assists in digestion.
Eat bitter vegetables like karela (bitter gourd) and herbs like neem (basil), methi(fenugreek) seeds, haldi (turmeric) as they prevents infection.
Fresh is the best for monsoon, so eat freshly cooked food. Avoid eating food straight out of the fridge. Fresh foods are the best, but if you like to store cooked food in the fridge, heat it gradually and thoroughly before eating.
Consume lots of Vitamin C through amla and citrus fruits to boost immunity.
The appetite-robbing summer days are gone, and the cool monsoon tempts you to gorge on bhajiyas, sweets, and ever-larger helpings at mealtimes. After all, you have to make up for lost time! But temper that hearty appetite with a dose of caution; the monsoon is a time when diseases, particularly of the digestive system, are rampant.
The cardinal rule is never eat when you are not hungry. You can eat something in winter just because you find it appetising. Doing this in the monsoon is an invitation to indigestion and accompanying illnesses. Don't let the rain or the health troubles it brings with it get you down. Simply follow these tips and have a healthy monsoon.
2
people found this helpful
We have all been there; had one of those weekends that we wake up feeling guilty about on Monday morning. Whether you had a weekend trip away, a birthday or special occasion, or simply succumbed to your friend's pleas to go out with them - Monday mornings aren't always the fresh start to the week we had hoped for. Binge eating, drinking and no exercise can leave us feeling sluggish and guilty, so what are the best things to do?!

Firstly, let's talk about the things you should not do:

1. Skip Meals
Whilst it may be tempting to go a day without eating because you feel like you compensated enough during the weekend, this is one of the worst things you can do to your body. Skipping meals is only going to throw your body further out of whack by potentially slowing down your metabolism and activating stress hormones. These processes could cause your body to store excess fat.

2. Go on a Juice Cleanse
These are marketed as a 'quick fix' that will cleanse and detox your body after a weekend full of bad eating. Whilst this may seem like a good idea and the answers to all your problems, one very important thing you need to remember is this: you cannot detox your body any more than it already does itself. What this means is that your liver already does a very good job of cleansing your body, and there is very little that you can do to aid this with external sources. Juices are great to add to your daily meals for an added nutrient boost, but remember to keep the ingredients nutritious. Think lots of leafy greens and veggies.
So now that you know what NOT to do, here are my top tips on what you should do after a big weekend of indulging:

1. Water
In my opinion, the first thing you should do when you wake up is drink a large glass of water. You can add some fresh lemon into this to make it taste better and to help stimulate your digestion. After an indulging weekend, you should try to aim to drink plenty of water because eating excess salt and sugar over the course of the weekend may have left you a bit dehydrated. Have water with every meal and try to keep a water bottle with you, so that you can refill as soon as it becomes empty.
2. Breakfast Is Your Bestie
Whilst it may be tempting to skip meals today, that is one of the worst things you could do. Breakfast is one of the most important meals of the day, especially after a weekend of not-so-great eating. Instead of opting for something that will make you feel heavy, I would recommend to try to incorporate some protein and fibre into this meal so that can keep you going throughout the day. My top pick would be 2 eggs, scrambled, with a handful of baby spinach and a handful of chopped mushrooms, served with grilled asparagus spears and a cup of green tea.
3. Add Fibre Into The Mix
When you've had a weekend full of unhealthy eating, I recommend incorporating as much fibre into your meals as possible. Fruits, vegetables, and complex carbs such as sweet potato, brown rice and quinoa are great. These foods can help you get your digestion back on track and help keep you full in-between meals. Add a piece of protein to the mix and you have a great meal ready to go!

What could be better than munching on tasty snacks guilt-free? Add the following healthy Indian snacks in your cart and feel fuller for a longer duration. We definitely know how hard it is to maintain a diet and we're here to help you out with the same as we've got the tastiest food items covered for you which are low in calories. You might be in doubt when you'll see the names of these dishes but we're not fooling you, one can easily binge on these food items without thinking about gaining weight as they are high in proteins and low in calories.
You're getting to eat everyone's favourite vegetable potato and you're getting sweetness for your sweet tooth without compromising your health-what else d'you need?! Sweet Potatoes or Yams are highly concentrated with nutrients and fibres and low on calorie! Instead of a higher calorie food such as white potatoes, which may contain as many as 400-500 calories per serving, you are well on your way to achieving this calorie deficiency when it comes to having Sweet Potatoes. They are also high in fiber which is a great thing and lowers on the glycemic index.
2. Roasted Paneer With Flax Seeds
Whosoever said diet food is tasteless is in a denial as exquisite paneer dishes are on your way to rescue you from a boring diet. Try Tandoori Paneer or Roasted Paneer with flax seeds to know what diet food actually tastes like. It keeps you full and low on calories - what else can you ask for? It's also high in protein and calcium - one has to replace the junk in their diet with scrumptious tandoori paneer dishes for sure.
3. PopCorn
What if we tell your favourite binge snack is low in calories? Yes, you're reading it right - believe your eyes. Do not hesitate to grab a cup of plain salted popcorn whenever you crave for something salty! They are high in fibre and low on calorie, as low as 31 calories a cup. Just avoid butter, cheese or caramel kinds. It's also high in fibre and is a healthy whole grain food item you can trust on when it comes to losing weight.
4. Poha
Poha is lactose-free, fat-free and heart-healthy - which seems like a perfect combination for a mouth-watering dish. It's definitely one of the tastiest healthy Indian snacks to you can binge on. It also has eleven vital minerals and vitamins including iron which is a necessary component when it comes to maintaining a healthy diet. Add a few vegetables, peanuts and a dash of lime juice for a tempting poha meal.
5. Bhel Puri
Compared to other ready to eat cereals, puffed rice bhel is definitely very low in calories. They are light and perfect to eat when hungry between meals as it doesn't spoil your appetite for the main meal. It is also fat-free and sodium free so don't forget to add this bhel to your diet - DON'T add potatoes to the bhel as it will lead to adding more calories. Keep it subtle with with basic nutrients providing vegetables, a pinch of masala and a dash of lime juice for a perfect mix.
You can definitely reduce your risk of developing cardiovascular disease by eating certain foods every day. There is a great variety of fruits and vegetables that are good for your heart. Try to eat foods that are in their natural form, as they come from the ground. That diet includes, of course, heart healthy foods such as fish, whole grains, vegetables and fruits, but don't be afraid to treat yourself occasionally with a glass of red wine or a piece of dark chocolate. Here is a list of 15 heart healthy foods items which you can eat.
Eat fish high in omega-3s, such as salmon, tuna, mackerel, herring and trout.
Berries are chock full of heart-healthy phytonutrients and soluble fiber. Try blueberries, strawberries, cranberries or raspberries in cereal or yogurt.
Flaxseeds contain omega-3 fatty acids, fiber and phytoestogens to boost heart health. Take them in ground or milled form to reap the greatest benefit.
Oatmeal: the comfort-food nutrient powerhouse.
Dark beans,such as kidney or black beans, are high in fiber, B-vitamins, minerals and other good stuff. Veggie chili, anyone?
A 4-ounce glass of red wine (up to two for men and one for women per day) can help improve good (HDL) cholesterol levels.
Try marinated tofu in a stir-fry with fresh veggies for a heart-healthy lunch or dinner.
Red, yellow and orange veggies such as carrots, sweet potatoes, red peppers and acorn squash are packed with carotenoids, fiber and vitamins to help your heart.
Fruits such as oranges, cantaloupes and papaya are rich in beta-carotene, potassium, magnesium and fiber.
Tender, sweet asparagus is filled with mighty nutrients such as beta-carotene, folate and fiber, and only provide 25 calories per cup, or 5 calories per large spear.
Tomatoes – even sun-dried varieties in winter months – provide lycopene, vitamin C and alpha- and beta-carotene.
Dark chocolate is good for your heart health, but just be sure that it's at least 70 percent cocoa.
Most people can rely on their bodies to control blood sugar with insulin. But people with Type 2 Diabetes have to eat smart to keep blood sugar in a safe range. A healthy diet, especially one that keeps the weight off, can also help reduce the need for medications in people with type 2 diabetes.
1. Vegetables
- Do eat: Spinach, tomatoes, cucumbers, broccoli, Brussels sprouts, cauliflower, and asparagus. They're packed with nutrients and low in carbohydrates, which your body quickly breaks down into glucose.
- Avoid: Fried and breaded vegetables – they add extra calories, carbs, and fat.
- Cooking tip: Try roasting vegetables with a sprinkle of olive oil, pepper, a pinch of salt, and a little lemon juice. It adds flavor with minimal calories.
2. Starches
- Do eat: Whole-wheat bread and pasta, brown rice, and oats. Whole-grain starches give you more vitamins, minerals, and fiber than white or refined versions. They're also less likely to lead to rapid spikes in blood sugar.
- Avoid: White bread, chips, and pastries, which quickly increase blood sugar.
- Cooking tip: Homemade oatmeal for breakfast is a simple source of whole grain.
3. Fruits
- Do eat: Small servings of peaches, apples, oranges, berries, kiwi, and other fruits. Fruit is a low-calorie, high-fiber, nutrient-rich source of carbohydrates.
- Avoid: Jellies and fruit juices with added sugar.
- Cooking tip: Layer berries with low-fat, unsweetened yogurt to make a tasty dessert.
4. Dairy
- Do eat: Unflavored and low-fat yogurt, milk, and cheese. Low-fat dairy gives you protein, calcium, vitamins, and minerals in every serving.
- Avoid: Full-fat dairy products. They come with extra calories and saturated fat, which raises LDL or "bad" cholesterol. Remember diabetes increases your risk of heart disease.
- Cooking tip: Low-fat, plain yogurt is a healthy substitute for sour cream in many recipes.
5. Protein
- Do eat: Skinless poultry, fish, tofu, beans, and lean cuts of red meat.
- Avoid: Fatty cuts of meat and processed meat, like sausages and hot dogs.
- Cooking tip: Trim visible fat from meat and poultry and use a low-fat cooking method, such as roasting or broiling.
241
people found this helpful
Say 'diabetes', and you will find a number of people in your circle suffering from the condition. Young generation is no more immune to it, and you can certainly blame it on the modern-day lifestyle of excessive sugar intake and a less active routine.
Our desk jobs have made our lives sedentary. Even children are now found to be jostling with diabetes, because of how non-active their lifestyle has become. To top it, the kind of food we consume is unhealthy rather than being healthy and nutritious. All these things are responsible for early onset of this lifestyle disease.
Irrespective of age or gender, diabetes has been affecting people in large numbers, today. In fact, according to the World Health Organization (WHO), it is estimated that India will have 80 million people with diabetes by 2030. Such high prevalence of this disease is quite worrisome.
Diabetes: This villain doesn't need an invitation
Diabetes is a lifelong condition, that progressively aggravates if not brought under control. It can't be cured but can just be managed once you are diagnosed with it. And it leads to various other health ailments, like:
Knowing now the harmful consequences of high sugar levels, it is important that the condition is managed well. While some of you might have already fallen prey to diabetes, there are others who might be mildly diabetic or pre-diabetic. For the latter set of people, it can be managed easily.
What is pre-diabetes?
Pre-diabetes is a warning alarm for diabetes. It happens when your blood sugar level is higher than normal, but not high enough to make you consider as a diabetic. This condition can be managed by eating healthy - reducing intake of too much of carbohydrates, cutting down on junk food and aerated drinks and of course, limiting intake of sugar. In addition to it, you have to stay active and exercise religiously. There are also products available in the market like Setu Sugar Shield that is made with a view to helping pre-diabetics.
Setu Sugar Shield is a unique, compact, potent formulation for those concerned about mild diabetic or pre-diabetic condition. It has antioxidants and vitamins (i.e. vitamin C) and mineral (selenium) to support actions of Setu Sugar Shield. It contains ingredients such as Alpha Lipoic Acid, Cinnamon, Chromium and Biotin that help keep elevated sugar levels under control.
So, if you have been diagnosed with pre-diabetes, you now know how to 'Sugar Shield' it.
54
people found this helpful
Deadlines to meet at work, household chores, family responsibilities, you try to manage everything. But what you end up ignoring is – your health. And this has become common for most of the adults these days. When health should be the prime concern, it, in all the hustle bustle of life, takes a backseat.
Not paying attention to our health takes a toll on it. And if any health problem isn't arrested in time, the condition is bound to get worse. One such health issue very prevalent now-a-days, even among youngsters, is high cholesterol, which is the trigger behind many heart-related ailments, including heart attack.
What leads to high cholesterol?
There are multiple factors that play a role in spiking the cholesterol levels. Some of the prominent ones are:
Unhealthy diet: Food that we eat has a lot of bad fat (LDL), causing a rise in LDL and triglycerides. This builds up and blocks arteries, raising the risk of heart attack and stroke.
Hereditary factors: If you have family history of high cholesterol, then maybe it is a reason for you to start worrying. The inherited form of high cholesterol may lead to early blockages or stroke.
Being over-weight: Obesity or even simply being overweight is another cause of high cholesterol.
Sedentary lifestyle: People who spend their life sitting or lying the whole day are at a huge risk of high cholesterol.
Smoking/alcohol consumption: Cigarette smoking plays a significant role in your cholesterol level. It lowers the level of good cholesterol (HDL). Similarly, consuming alcohol regularly can damage liver and heart muscles, which leads to high blood pressure and causes the level of cholesterol in the body to rise.
Age and gender: The level of cholesterol naturally begins to rise, as you turn 20. Females after menopause can have higher level of cholesterol than men. Hence as, you age maintain a healthy lifestyle and diet.
How can you control high cholesterol?
It is very important to not let your cholesterol levels rise in the body. And doing so isn't difficult. You just have to be cautious about your eating habits and consume food which are heart healthy. Apart from food, exercising is something you must make a routine. And if you smoke or consume too much of alcohol, then you must limit that too.
Also, you can start taking multivitamins that are good for your heart. There are products available in the market like Setu Beat It which can be your savior. Setu Beat It is a highly functional multivitamin with Coenzyme CoQ10 and grape seed extracts that enhance your heart's function, protects against increased blood pressure and fulfills the body's need to be active.
CoQ10 is the ultimate protector of your heart and is an energy giving nutrient.
Grape seed extract has strong properties of relaxing blood tissues and is a great anti-oxidant. It breaks down free radicals that are created when you are under stress.
It is also loaded with Vitamin D3, Vitamin B12 and Folates that decrease the risk of heart disease and pave the way for heart's wellbeing.
You have to be careful about your health, and cholesterol is something that should always be kept under check. And if time is a constraint, you can fight high cholesterol levels and simply beat it with Setu Beat It.
78
people found this helpful
Near By Doctors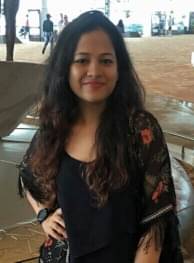 Diploma in Dietician Health & Nutrition
Dietitian/Nutritionist
Book Appointment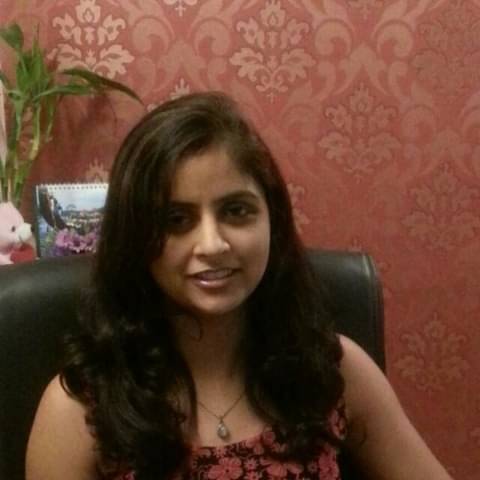 Doctrate In Dietetics, Ph. D - Psychology
Dietitian/Nutritionist
Book Appointment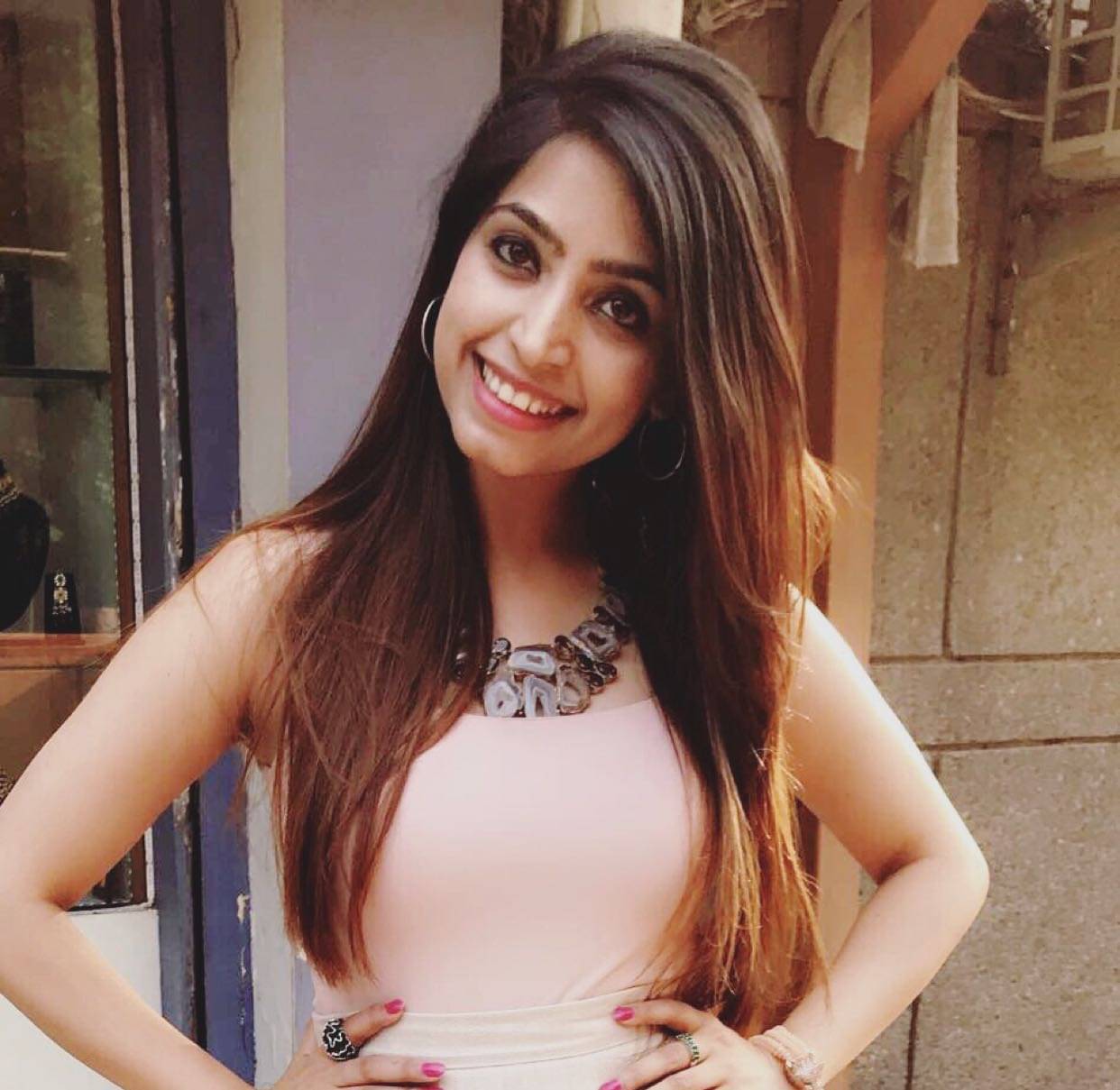 Post Graduate Diploma In Nutrition & Dietetics
Dietitian/Nutritionist
Book Appointment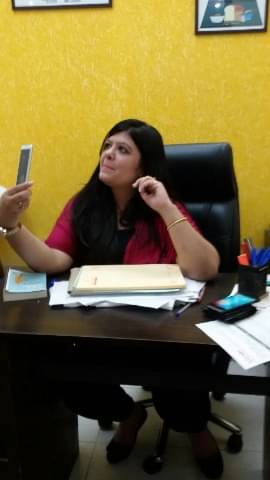 PG Diploma Nutrition & Dietetics, B.Sc - Home Science
Dietitian/Nutritionist
Book Appointment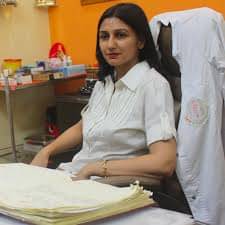 Diploma In Diet & Nutrition
Dietitian/Nutritionist
Book Appointment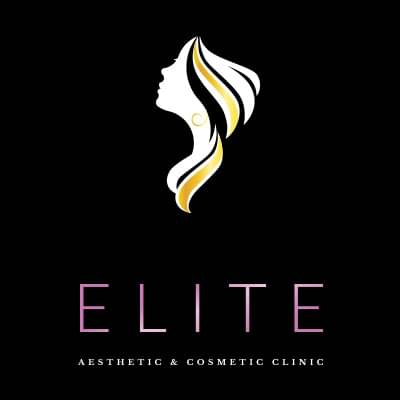 Dietitian/Nutritionist
Elite Aesthetic & Cosmetic Clinic,
Book Appointment