Personal Statement
Dr. Sunil Mittal is one of India's leading Psychiatrists, with over 30 years of clinical experience during which he's helped thousands of patients.
...more
Dr. Sunil Mittal is one of India's leading Psychiatrists, with over 30 years of clinical experience during which he's helped thousands of patients.
More about Dr. Sunil Mittal
Dr Mittal is frequently quoted in print and visual media. He conducts various training workshops for mental health professionals, and has delivered over 250 lectures and keynote speeches. His interests include practice, academics, as well as policy. At CIMBS, Dr Sunil Mittal leads a highly qualified and large team of Psychiatrists, Psychologists and other Therapists.
Info
Education
MD - Psychiatry - PGIMER,Chandigarh - 1983
MBBS - Maulana Azad Medical College, New Delhi - 1979
Languages spoken
English
Hindi
Awards and Recognitions
President, Indian Association of Private Psychiatry
President, Indian Association of Private Psychiatry
President, Indian Association of Private Psychiatry
...more
President, Indian Association of Private Psychiatry
Professional Memberships
Indian Psychiatric Society
Indian Association of Private Psychiatry
American Psychiatric Association
World Federation for Mental Health
Location
Book Clinic Appointment with Dr. Sunil Mittal

35 Defence Enclave

,

Delhi
Get Directions




+4



C-1/C Green Park Extension

,

Delhi
Get Directions



Submit Feedback
Submit a review for Dr. Sunil Mittal
Your feedback matters!
Write a Review
Reviews
Verified
Jul 11, 2017
Excellent! Best in the field
Feed
Nothing posted by this doctor yet. Here are some posts by similar doctors.
Hi, I can understand your feelings. I would appreciate that you have the total realization of your problems which not everyone in the same situation like yours have. So kudos to you. Let me tell you that you are not alone in this situation. Many people are facing the same. It is due to your past experiences which create extreme anxiety in you. Now the solution part. I would suggest you to take some counseling sessions with an experienced psychologist counselor. Secondly you may join some public speaking classes. Everyone there would be in the same situation as you are in so it will be less stressful for you and will boost your confidence. Thirdly I would suggest you to join some meditation group to help you in relaxation. If you want you may take online counseling with me.
2
people found this helpful

Hypnotherapist, DCS, BSIC, Advanced Trainee of Transactional Analysis, Advanced Skills in Counselling
Constant exposure to stress like deadlines, unmet expectations, arguments can compromise the human immune system making it open to diseases and frequent illness like headaches, allergies, asthma, sugar and BP. It is important to learn to manage stress effectively to enjoy good health.
The concept of alternative medicine is no more a novel proposition. It is a tried and tested way of dealing with physical as well as psychological problems. The aim of "Ayurveda" is to strike a corrective balance amongst three essential kinds of energies present in the human body. Ayurveda classifies these energies as 'Vata', 'Pitta', 'Kapha". While "Vata" deals with bodily functions related to circulation of blood or breathing, "Pitta" primarily deals with metabolism. On the other hand, Kapha is concerned with regulation of growth in the varied organs and cells of your body. Anxiety disorder is a crushing problem if left unattended; Ayurvedic care and certain significant changes in your way of life can treat the condition.

Ayurveda asks you to adhere to the following guidelines to control anxiety disorder:
5571
people found this helpful
Hi, Seizures in 63 years old might be due to many causes electrolyte abnormalities or patological. Get mri brain contrast and all electrolytes.
you can do one holter monitoring...that is ecg monitoring for 24 he...when palpitations occours we can check heart rhythm ...this will help to correlate if really so.e problem is there or not
1
person found this helpful
Bipolar disorder, also known as manic-depressive illness, is a brain disorder that causes unusual shifts in mood, energy, activity levels, and the ability to carry out day-to-day tasks. A person's mood and emotions can be altered drastically due to bipolar disorder, but they do not have more than one personality. Split personalities problem is more commonly seen in those with dissociative disorders.
There are four basic types of bipolar disorder; all of them involve clear changes in mood, energy, and activity levels. These moods range from periods of extremely "up," elated, and energized behavior (known as manic episodes) to very sad, "down," or hopeless periods (known as depressive episodes). Less severe manic periods are known as hypomanic episodes.
Bipolar I Disorder— defined by manic episodes that last at least 7 days, or by manic symptoms that are so severe that the person needs immediate hospital care. Usually, depressive episodes occur as well, typically lasting at least 2 weeks. Episodes of depression with mixed features (having depression and manic symptoms at the same time) are also possible.
Bipolar II Disorder— defined by a pattern of depressive episodes and hypomanic episodes, but not the full-blown manic episodes described above.
Cyclothymic Disorder (also called cyclothymia)— defined by numerous periods of hypomanic symptoms as well numerous periods of depressive symptoms lasting for at least 2 years (1 year in children and adolescents). However, the symptoms do not meet the diagnostic requirements for a hypomanic episode and a depressive episode.
Other Specified and Unspecified Bipolar and Related Disorders— defined by bipolar disorder symptoms that do not match the three categories listed above.
The disorder has two strong phases: 1) Bipolar Mania and 2) Depression.
Mania
Mania is a state of heightened energy and euphoria - an elevation of mood. It is in direct contrast to depression. Mania can vary in severity from hypomania, where, in addition to mood and energy elevation, the person shows mild impairment of judgement and insight, to severe mania with delusions and a level of manic excitement that can be so exhausting that hospitalisation is required to control the episode.
The mood, energy and other related symptoms define both mania and hypomania, with psychotic features being an 'add on' component experienced by a sub-set of individuals.
You have an intense sense of well-being, energy and optimism. It can be so strong that it affects your thinking and judgement. You may believe strange things about yourself, make bad decisions, and behave in embarrassing, harmful and - occasionally - dangerous ways.

Like depression, it can make it difficult or impossible to deal with day-to-day life. Mania can badly affect both your relationships and your work. When it isn't so extreme, it is called 'hypomania'.

If you become manic, you may notice that you are:
Emotional:
very happy and excited
irritated with other people who don't share your optimistic outlook
feeling more important than usual.
Thinking:
full of new and exciting ideas
moving quickly from one idea to another
hearing voices that other people can't hear
Physical:
full of energy
unable or unwilling to sleep
more interested in sex.
Behaviour:
making plans that are grandiose and unrealistic
very active, moving around very quickly
behaving unusually
talking very quickly - other people may find it hard to understand what you are talking about
making odd decisions on the spur of the moment, sometimes with disastrous consequences
recklessly spending your money
over-familiar or recklessly critical with other people
less inhibited in general.
If you are in the middle of a manic episode for the first time, you may not realise that there is anything wrong – although your friends, family or colleagues will. You may even feel annoyed if someone tries to point this out to you. You increasingly lose touch with day-to-day issues – and with other people's feelings.
Depression-
The feeling of depression is something we all experience from time to time. It can even help us to recognise and deal with problems in our lives. In clinical depression or bipolar disorder, the feeling of depression is much worse. It goes on for longer and makes it difficult or impossible to deal with the normal things of life. If you become depressed, you will notice some of these changes:
Emotional:
feelings of unhappiness that don't go away
feeling that you want to burst into tears for no reason
losing interest in things
being unable to enjoy things
feeling restless and agitated
losing self-confidence
feeling useless, inadequate and hopeless
feeling more irritable than usual
thinking of suicide.
Thinking:
can't think positively or hopefully
finding it hard to make even simple decisions
difficulty in concentrating.
Physical:
losing appetite and weight
difficulty in getting to sleep
waking earlier than usual
feeling utterly tired
going off sex.
Behaviour:
difficulty in starting or completing things – even everyday chores
crying a lot – or feeling like you want to cry, but not being able to
avoiding contact with other people.
Causes:
Biological Causes: Experts say that patients with bipolar disorder often show physical changes in their brains. Nobody is sure why the changes lead to the disorder.
Genetic Traits: Researchers are involved in finding out whether or not the causes of bipolar disorder arise out of genes and other hereditary factors. If you have a first-degree relative or a sibling who is/was affected by this condition, you would probably have it too.
Neurotransmitters: Mood swing disorder is caused by an imbalance in brain chemicals known as 'neurotransmitters'.
Treatment Methods:
Initial Treatment: The initial treatment method is to take medications to balance and control the mood swings. After the symptoms are in control, one has to start working with his/her trusted doctor for chalking out an effective and practical long-term treatment procedure.

Hospitalization: Hospitalization or immediate medical support is recommended in case of suicidal thoughts or when a person starts exhibiting erratic behavior (being psychotic).

Medications: Medications include the administration of antipsychotics (such as ziprasidone, olanzapine), antidepressants (usually in combination with a mood stabilizer or an anti-psychotic), mood stabilizers (such as valproic acid, lithium, divalproex sodium) and anti-anxiety medications.

Recovery from substance abuse: Problems related to excessive alcohol and drug abuse are solved by this therapy. Failing this step, this disorder can be unmanageable.

Day care treatment: Day care treatment programs can be recommended by your doctor. This treatment method includes counseling and support which keep the bipolar traits under control.
2517
people found this helpful
No you can take but its is habit forming for acne pimples/ acne vulgaris is a chronic inflammatory skin disease which develops due to blocking of the hair follicles in skin. For pimples and to renove scars take following med. Berberis aquifolium q. X 14 days 20 drops twice in water. Use berberis aquifolium oin any company also drink plenty water. Have green vegetables. Stop oily food. Avoid night watching. Wash face with medimix soap 2/3 times per day.
1
person found this helpful
Tip 1: Keep on challenging yourself for doing better Remember that you are your greatest contender. Try to do better than the previous time. Take challenges in the form of exams. If in the last exam, you secured 50% marks, try to outdo that by scoring 60% in the coming exam. Defeat the previous percentage and always target for higher scores. Target increase in overall percentage than considering marks in individual subjects. This will help in analysing the exact areas you need to improve on and this will boost up scores and percentage. Tip 2: Maintain the right attitude all throughout Maintaining a positive attitude is very important in crucial stages of life. With this attitude, it is possible to tackle many difficult problems easily. A positive attitude helps in maintaining high confidence levels and with this it is possible to achieve flying colours in the toughest exams of life. Not only in HCS exams, positive attitude and high confidence levels can help in cracking the most difficult of interviews with ease. Tip 3: The main syllabus book is important Most of us immerse ourselves in innumerable reference books that are available for each subject. These heavyweight books help in understanding the subject in a better and easy manner. But most students ignore the main syllabus book while studying from the reference books. As per experts, it is always best to stick to the main syllabus book and cover everything that is there in the book. You will notice that students who fare with flying colours often stick to syllabus books only as they understand the true significance of the same. Board questions are always set from the syllabus book only. Reference books are good for competitive exams after Class XII. Tip 4: Concentrate on the English paper In Class XII, HSC exams, different students choose different streams like Arts, Science and Commerce. There are individual subjects in these streams and choices can be made as per preferences. Along with these subjects, there are language subjects too in the form of English and another language. Most students ignore the English paper and this might lead to drop in overall percentage. Along with preparing for other subjects, make sure that you pay equal importance to English paper as well. Tip 5: Work on the weak areas more If you have taken up Science stream, you might be good in Physics and Mathematics, but not that good in Chemistry. Identify the weak areas and start working on them so that these subjects do not impact the overall percentage. Most students don't want to study subjects they are weak at, and this is the biggest mistake. Instead of shying away from the subject, try finding the weak points and work on them to turn them into strong areas. Tip 6: Time management is very important HSC exam is probably the most difficult exam, you will have faced till date. So start bracing yourself for that. Board exam preparation, one important thing to consider is learning proper time management skills. Make a daily schedule that you must follow. Utilize whatever little time you get for studies as this will help in increasing the marks considerably. Study subjects that you want to retain in memory during the morning hours when the mind is fresh. Invest minimum 8 hours in a day for studies. Equal time should be devoted to each subject so that every subject is covered. Tip 7: Solve papers of previous years keeping the time in mind Old question papers are great assets for students. It has been seen that students who have practiced question papers of previous years do much better on board exams when compared to students who haven't done the same. Solve previous years' question papers, keeping the time frame in mind. Do not solve the question paper in parts or take a longer time than needed. This will not serve the purpose. While solving the paper, start as if you are sitting in the exam hall and solve it accordingly. You might not be able to fare well right in the beginning, but with practice you will surely be able to do better. Practicing 10 years question papers are the best thing to do. Tip 8: Concentrate on cleanliness of the answer sheet It is quite obvious that an answer sheet, which is clean, fetches more marks than the one which is filthy. Many students cut through lines and words innumerable times in the answer sheet, hampering the neatness and cleanliness of the sheet. Many students ignore these simple things, but these can help in fetching few extra marks in board exams. And these few extra marks help in boosting the overall percentage to quite an extent. Tip 9: Take care of your health It is needless to say that exam times are highly stressful. Therefore, it is important that you take proper care of your health at this time. Eat properly, take proper rest and indulge in activities which keep the mind relaxed. This is important because if your health is not good, you will not be able to handle the stress of exams well. Tip 10: The night before the exam is crucial You might be surprised to know that the night before the HSC board exam is very crucial. Almost 10% of your marks depend on the night before the exam. Try and stay as relaxed as possible before the exam night. Don't rush through the notes and books as this will puzzle your mind. Eat well and sleep properly so that you wake up fresh and fine on the morning of the exam. You will be able to perform much better in the exam. Tip 11: On the day of the board exam On the day of the exam, keep your cool as much as possible. If you find that there are pending things to study, ignore them. Concentrate on things you know instead of fretting about things you don't know. The best thing is to keep all books, notebooks and notes at home and reach the exam center with free mind. Try to focus and concentrate without stressing yourself much. Tip 12: In the examination hall Once the exam bell rings and question papers are distributed, gather all your mental strength and convince yourself that you will do great. Read each question in detail and chalk a plan as which ones you will do first. Attempt the questions that you know very well. Starting with these will boost your confidence. Read through the answers and revise them after writing. Don't panic if you don't know a particular question. Leave that for last.
View All Feed
Near By Doctors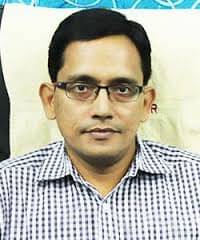 MBBS, MD - Psychiatry
Psychiatrist
Sharda Psychiatric Clinic,
Book Appointment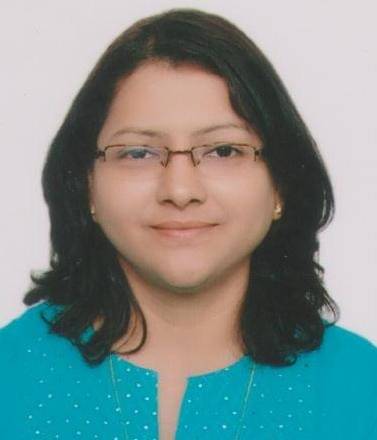 M. D. Psychiatry, Diploma In Psychological Medicine-DPM, MBBS
Psychiatrist
Book Appointment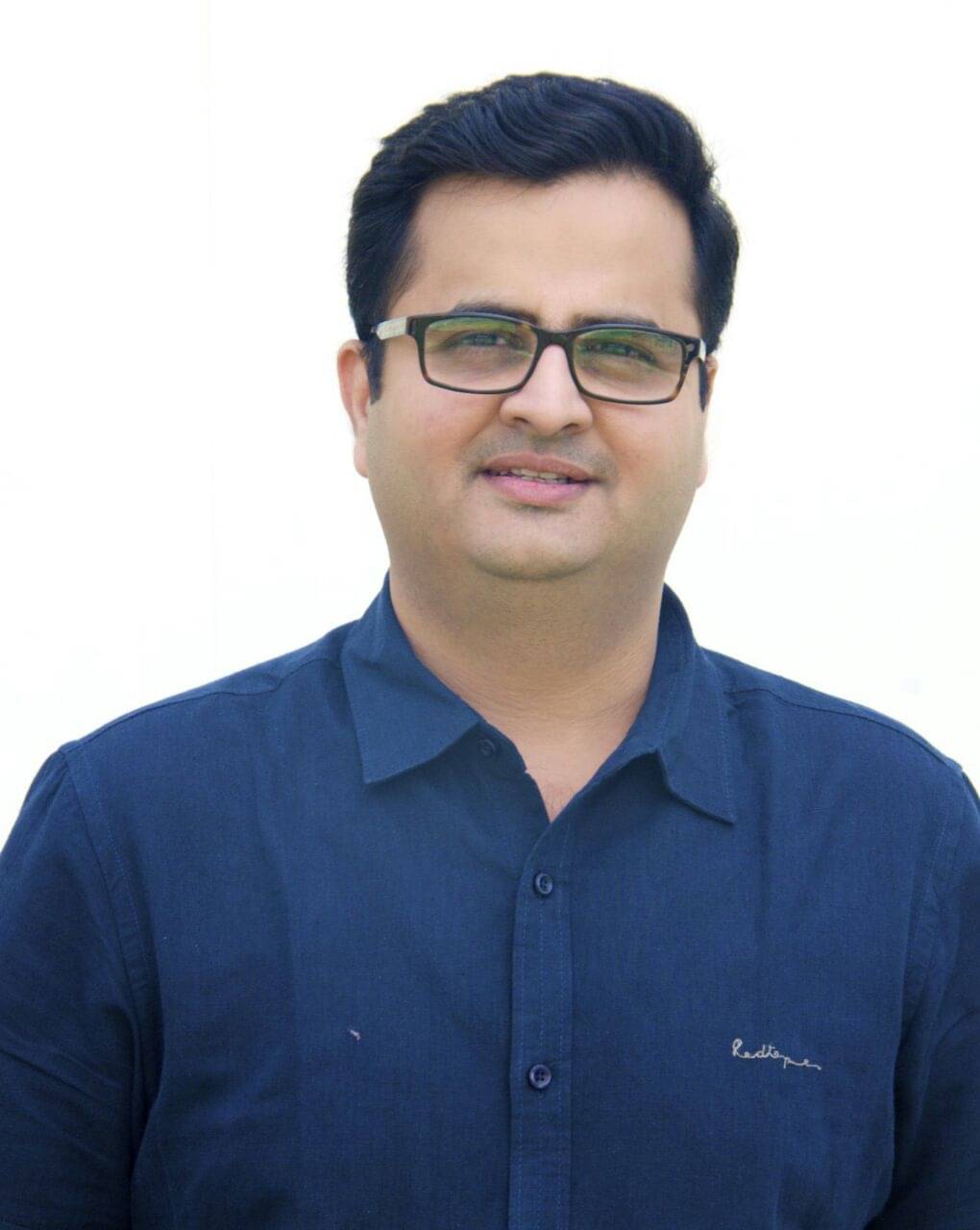 MBBS Bachelor of Medicine and Bachelor of Surgery, MD - Psychiatry, Master of Public Health (MPH) Sweden
Psychiatrist
Vimhans PrimaMed Super Speciality Hospital,
Book Appointment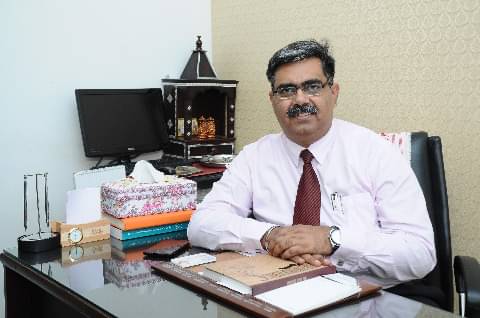 M.D Psychiatry , MBBS
Psychiatrist
Fortis Escorts Heart Institute,
Book Appointment

Post Graduate Diploma in Psychological Counselling (PGDPC, Diploma in Psychological Medicine, Certified NLP Expert (California, USA), MBBS
Psychiatrist
Book Appointment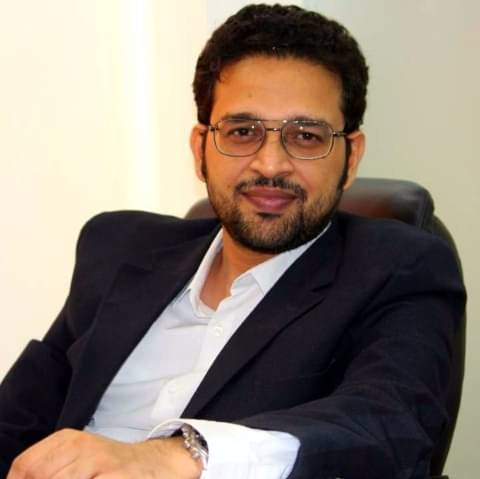 MD - Psychiatry, MBBS
Psychiatrist
Anandam Psychiatry Centre,
Book Appointment