Personal Statement
My favorite part of being a doctor is the opportunity to directly improve the health and wellbeing of my patients and to develop professional and personal relationships with them.
...more
My favorite part of being a doctor is the opportunity to directly improve the health and wellbeing of my patients and to develop professional and personal relationships with them.
More about Dr. Sumit Mukerji
Dr Sumit Mukherji is a well known homeopathy specialist in Delhi. With the practice of an ancient natural science of medicine like homeopathy, it is imperative to get to know your patients deeply as homeopathy and its treatment methods are based on the treatment of symptoms which can spring from a number of related causes, thereby giving rise to the disease or ailment in question. Dr Sumit Mukherji has been known to engage his patients on a personal and professional basis so as to create a comfortable environment within which the patients can openly discuss what they are going through. This helps in reaching the root cause of the issue so that it may be treated effectively with the help of homeopathy methods and medication. In his 26 years of practice in Delhi, he has come to form a bond with all his patients, many of whom have been visiting him for years as and when they are in need of medical intervention. He has completed his BHMS from the Nehru Homeopathic Medical College in Delhi, before proceeding towards a Doctor of Homeopathy Medicine degree from BIH, London in 1994. He has also completed his MD in Homeopathy from the Baba Farid University of Health Sciences (2009). He is available on text and phone for consultation as well, in case you want to speak with the doctor from the comfort of your home, or you happen to be from outside Delhi. Usually, his consultation charges are 600 INR. His speciality also includes anti aging along with effective chin reduction treatment.
Info
Education
MD - Homeopathy - Baba Farid University of Health sciences, - 2008
Doctor of Homeopathic Medicine (H.M.D. - BIH, LONDON, - 1994
BHMS - Nehru Homeopathic Medical College, Delhi, - 1990
Languages spoken
English
Hindi
Awards and Recognitions
Appericiation Award The Board of Homepothic System Delhi
Location
Book Clinic Appointment with Dr. Sumit Mukerji

10 - B, Masjid Moth, DDA Flats, Phase 1, 1st Floor Landmark: Front of Chirag Delhi Flyover

,

Delhi
Get Directions



49 - 50, Community Centre, East Of Kailash

,

New Delhi
Get Directions





Services
Submit Feedback
Submit a review for Dr. Sumit Mukerji
Your feedback matters!
Write a Review
Feed
Depression is a mental-emotional disorder that reflects signs of severe sadness, pessimism and a general indifference towards life. There are major changes in physical activities as well. It is a little difficult to identify in the initial stages and it can move on to a more serious condition wherein a person turns suicidal. People suffering from depression may intentionally inflict physical pain on themselves as an outlet to relieve their psychological suffering.
Symptoms of Depression-
Loss of interest towards their hobbies.

A laidback, indifferent attitude towards life.

Persistent sadness.

Irritability for causes unknown.

Pessimism.

Sudden weeping outbursts.

Restlessness.

Inability to concentrate on something for a long period of time.

Inability to apply the mind to work.

Lack of rational or logical thinking.
Causes of Depression-
A sad, difficult event in life. For example, a major failure, loss of a loved one, separation from a loved one, a disturbed family life or any other form of tragedy.

Reaction to certain medication that has affected the neuro-transmitters or bio-chemicals present in the brain.

Hormonal imbalance, especially during the peri-menopausal (marked by the ovaries secreting lesser oestrogen) years of a woman.

Any physical disability or chronic illness such as cancer can contribute to depression.
Treatment for Depression-
Counselling sessions with a psycho-therapist.

Consultation with a neurologist.

Spiritual healing through chants, guidance, positive thoughts.

Medication.

Spending time with friends, loved ones.
Healing Depression With Homeopathy-
Homeopathy is a natural and non-toxic remedy for several diseases. The major advantage of homeopathy over other medication is that it does not cause any adverse side effect. It is safe and can be used at all ages without worrying about any detrimental consequence. Homeopathy is known to be very effective in treating depression. Homeopathy medicines are prescribed after a thorough study of the symptoms. Homeopathy first treats the symptoms and then provides relief; for example, the constant mental exhaustion or some unexplained physical pain. It then works on the cause of the disease. In this case, the medicines will affect and treat the hormonal disorders or neurological disorders. Following this, homeopathy medicines will try to prevent the onset of depression in future.
In case you have a concern or query you can always consult an expert & get answers to your questions!
3167
people found this helpful
Bloating and gas are most commonly caused due to indigestion as well as excessive accumulation of gas in the abdomen region. This can lead to a feeling of tightness and swelling, along with debilitating pain and discomfort, in some extreme cases. The other causes for bloating and gas may include wheat or gluten allergy, irritable bowel syndrome, food that gives rise to flatulence, lactose intolerance as well as severe conditions like acid reflux.
Homeopathy is an age-old medical science that seeks to treat these and many other kinds of ailments with the help of its natural medication. However, in order to get the right treatment, it's important to visit the doctor and allow him to examine you properly and prescribe the right combination of medicines. The better the doctor understands the symptoms, the better treatment he can offer.
Bloated abdomen refers to a feeling of fullness, tightness, and distension of abdomen. There is also an excessive accumulation of gas in the abdomen. The bloated abdomen can be painful, with cramping as well.
The main causes of the bloated abdomen are constipation, Irritable Bowel Syndrome, wheat allergy, taking flatulent (gas-forming) food, overeating, food intolerance like lactose intolerance, and acid reflux (Dyspepsia). The most common cause is aerophagia which means swallowing air.
Aerophagia – Why Swallowed Air Causes Digestion Problems
Most people swallow a little air when speaking, eating or drinking. But in cases of aerophagia, the amount of swallowed air is so large it can cause abdominal bloating, intestinal pain and excessive burping and belching. The majority of the swallowed air is usually burped back out, but with excessive mouth breathing the air may regularly pass from the stomach into the small intestine. When you're lying down, this amount is likely to increase.
Over-the-counter instant gas-relieving pills and tonics can only provide very temporary relief, the causative agents remain firmly in place. Homeopathic medicines can completely cure bloatedness or bloated abdomen. Made from natural substances and free from any side-effects, homeopathic remedies for bloated abdomen can provide complete recovery by striking at the root of the problem, while ensuring there is no recurrence.
Homeopathic Treatment for Bloating and Gas-
Homeopathic medicines are very efficient in treating bloated abdomen. Sourced from natural substances, homeopathic remedies are very beneficial in treating cases of bloatedness. Homeopathy provides complete recovery from bloatedness. The Homeopathic treatment for bloated abdomen is also of great help in releasing the wind from the abdomen, thereby providing relief to the patient. The pain in the abdomen, burning and other associated symptoms also disappear with the use of natural homeopathic medicines. Here is a list of some medicines that your homeopath might use to treat gas and bloating-
Graphites: This is one of the most commonly used and most effective elements in homeopathy. Graphites can help in treat abdomen bloating, which is accompanied by constipation on a prolonged basis. When this gas gets obstructed, instead of being allowed to see itself out of the body, the gas gets accumulated and causes a lot of discomfort and pain in the abdomen. Also, when there is an offensive odour in the gas that manages to pass through, one can use this medication.
Carbo Veg: This is one of the best homeopathic ways of resolving bloating and gas. This medicine is most commonly prescribed when there is belching along with the gas accumulation and bloating. The wind that accumulates in the abdomen may also give rise to breathing difficulties for many patients, in which case such a medicine is known to work wonders.
Abies Can: This is a natural homeopathic cure for painful bloating which also comes with heart palpitations. In such cases, the doctor may prescribe this medicine to fight the gas that is busy burning in the abdomen. Other symptoms treated by this medicine include a sudden spike in the appetite as well.
Magnesium Phos: This medicine can help in treating gas and bloating that becomes colicky and gives rise to a lot of unbearable pain eventually. Also, it can be used for treating a feeling of fullness in the stomach due to the accumulation of gas. Further, the other symptoms treated by this medication include belching and hiccups.
Raphanus: When the gas obstructs the normal digestive process of the abdomen. This medicine can also be prescribed for successful treatment. It can also be used when the abdomen becomes hard due to the gas, which does not escape as flatulence or even as burps.
China: This is a Homeopathic medicine that can help in relieving symptoms like fullness, tightness, pain and even heaviness in the abdomen. It helps the patient in passing better motions so that the symptoms may be eliminated.
Homeopathy is an age-old medical science that seeks to treat these and many other kinds of ailments with the help of its natural medication. However, in order to get the right treatment, it's important to visit the doctor and allow him to examine you properly and prescribe the right combination of medicines.
In case you have a concern or query you can always consult an expert & get answers to your questions!
3517
people found this helpful
Sleep apnea is a disorder that affects nighttime breathing and is caused by either a malfunction in the brain that temporarily stops sending signals to the muscles that control breathing, or by an obstruction in the airway.
Causes of Sleep Apnea-
It occurs when muscles in the back of your throat relax, tonsillitis, adenoids, obesity, middle-aged, heart disease, stroke, sedative medicines, large neck circumference, large tongue etc.
Symptoms of Sleep Apnea-
Feeling of excessively sleepy during a day
Lack concentration and low memory status
Short temper
Irritability
Hyperactive children
Leg swelling
Impotency in males
Frequent waking up for urination in night
Tiresome feeling in morning
Homeopathic Treatment of Sleep Apnea-
Homeopathy is one of the most popular holistic systems of medicine. The selection of remedy is based upon the theory of individualization and symptoms similarity by using holistic approach. This is the only way through which a state of complete health can be regained by removing all the sign and symptoms from which the patient is suffering.
The aim of homeopathy is not only to treat sleep apnoea but to address its underlying cause and individual susceptibility. As far as therapeutic medication is concerned, several well-proved medicines are available for sleep apnoea treatment that can be selected on the basis of cause, sensation and modalities of the complaints. For individualized remedy selection and treatment, the patient should consult a qualified homeopathic doctor in person. Some of the most common homeopathic medicines for Sleep Apnea are-
Arsenicum Album: Arsenicum album is often prescribed for individuals who have breathing difficulties at night and is considered for people with a fearful, tense and agitated response to illness.
Lachesis: Lachesis is a remedy prescribed for conditions that worsen at night. This medicine is designed for people who are typically fearful and anxious, but also prone to jealousy and excessive talking.
Sulphur: By reputation, sulphur is a commonly prescribed homeopathic remedy, especially for nighttime congestion and sweating. Homeopathic sulphur combats a wheezy cough and congested head, both of which are suffered in sleep apnea.
Spongia Tosta: This remedy for croup may help congestive sleep apnea sufferers as it treats respiratory symptoms that worsen when lying down.
In case you have a concern or query you can always consult an expert & get answers to your questions!
3106
people found this helpful
What is Psoriasis?
Psoriasis is a common skin disease characterized by thickened patches of inflamed, red skin covered with thick, silvery scales. The elbows and knees are the most common areas affected by psoriasis. It will often appear in the same place on both sides of the body. The patches can range in size from smaller than a dime to larger than a hand.
Description of Psoriasis-
Normally, skin cells mature and shed after about a month. In psoriasis, the cell maturation speeds up, taking only three to four days. Because the lower layer of skin cells divide more rapidly than normal, dead cells accumulate in thicker patches on the skin's outermost layer called the 'Epidermis'.
Forms & Classifications-
Psoriasis occurs in a variety of forms that differ in their intensity, duration, location, shape and pattern of scales. The most common forms are:
Plaque Psoriasis: Plaque psoriasis is the most common form of psoriasis. It is characterized by raised, inflamed, red lesions covered with a silvery-white buildup of dead skin cells (scales). This is found primarily on the Body, elbows, knees, scalp and finger or toe nails.
Guttate Psoriasis: Guttate psoriasis occurs most frequently in children and is characterized by numerous small, red, drop-like scaly macules that develop rapidly over a wide area of skin. This may appear following an infection, most frequently strep throat.
Inverse Psoriasis: Inverse psoriasis occurs in the armpit, under the breast, in skin folds, around the groin, in the cleft between the buttocks and around the genitals. It is usually pink and irritated but lacks the thick scale seen in other forms of psoriasis.
Pustular Psoriasis: Pustular psoriasis is a rare form characterized by small pustules (whitehead-like lesions) found all over the body or confined all over the body or confined to the palms, soles and other isolated areas of the body.
Some dermatologists classify psoriasis as mild, moderate, or severe- Mild psoriasis is considered to be scaling over less than 5-10 percent of the body, moderate psoriasis is considered to be scaling over 10 to 20 percent of the body and severe psoriasis is considered to be scaling more than 20 percent of the body.
In 5 percent of all psoriasis sufferers, arthritis will develop. This condition is called psoriatic arthritis. Arthritis is inflammation of a joint, usually accompanied by pain, swelling and changes in joint structure.
Causes:
The underlying psoriasis cause is unknown; however, it can be genetically inherited or passed from generation to generation. Most researchers agree that the Auto Immunity is somehow mistakenly triggered, which speeds up the growth cycle of skin cells. Psoriasis can be triggered by a number of factors, such as stress, climate changes, streptococcal or HIV infection, superficial wounds, physical illness, or taking certain drugs such as lithium, beta-blockers such as propranolol, quinidine (Heart medication) or antimalarial medications.
Treatment-
Homeopathy is preferred over other methods due to the reason that it does not entail any side effects. Instead of suppressing inflammation like other methods of treatment, it aims to cure the root cause of the disease. Yes, psoriasis can be cured permanently through constitutional Homeopathy treatment but the question is how can a patient know whether eruptions are disappearing for permanently or temporarily?
Permanent Cure takes place as follows:
Cure is taken place from Upward to downwards and Center to periphery. First, the cracks come down with arresting of blood coming out from it. After that, the eruption on scalp comes down, if the scaling is thick it becomes gradually thin and then becomes powdery and with time, the scaling disappears totally. After that, eruptions on face and body come down, and at same time eruptions in hands & legs may increase with itching. Eruptions on elbows reduce, after sometime eruptions near to hands, also reduce. While eruptions on legs itches more. However, eruptions on legs also get disappeared. During the total process of cure, you will feel sleepy, and the bowel movement will be regular, sometimes there may be loose stools as well. The various homeopathic remedies that are used to treat psoriasis: Lycopodium, Sulphur, Pulasatilla, Staphysagria, Graphitis, sepia, Arsenic alb, Natrum mur etc. If you wish to discuss about any specific problem, you can consult a Homeopath.
3078
people found this helpful
Type II Diabetes is also known as Non-Insulin Dependent Diabetes Mellitus (NIDDM) or Adult-onset Diabetes. Diabetes mellitus is a syndrome characterized by increased level of sugar (glucose) in the blood due to deficiency or inactivity of hormone 'Insulin' that is absolutely necessary to monitor glucose metabolism of body. This is a metabolic disorder that is primarily characterized by insulin resistance, relative insulin deficiency and consecutively hyperglycemia. Diabetes is prevalent worldwide and if not attended properly, it may lead to serious complications.
Causes of Type II Diabetes:
Diabetes basically occurs due to defective insulin secretion combined with defective responsiveness of the body to the insulin (also called Insulin resistance). Due to both these factors, hyperglycemia starts occurring in the body. It is strongly associated with obesity and with increasing age. A strong inheritance pattern has been noted in cases of type 2 diabetes. sedentary lifestyle, pregnancy, hypertension, cardiovascular diseases, etc pose as risk factors for developing Diabetes.
Type 2 diabetes can begin at any age though it is not very common in childhood. It usually begins with insulin resistance, a condition in which the body does not use insulin properly. At first, the pancreas keeps up with the added demand by producing more insulin but later it loses the ability to secrete enough insulin in response to meals. This ultimately results in Hyperglycemia (high levels of glucose in circulation).
Homeopathic Treatment for Type II Diabetes:
Diabetes is a constitutional disorder as it is an offshoot of constitutional defects (genetic factors, altered immunity) having an impact on the entire constitution of an individual. Hence it calls for an in-depth constitutional approach for its management.
Homeopathy is based on the principle that disease is a total affliction of body. Moreover, homeopathy recognizes importance of the underlying causes such as genetic and inherited factors as the root of any ailment of the body. Homeopathic medicines prescribed on such criteria plays a crucial role in management of many deep-rooted, chronic, difficult diseases; one amongst them being Diabetes.
When we talk about diseases like diabetes, we talk in terms of management rather than cure. Homeopathic treatment along with intake of hypoglycemic drugs and/or insulin can prevent the progress and the complications associated with this condition. Moreover timely administered homeopathic medicines help in maintaining the levels of exogenous insulin and hypoglycemic drugs at minimum possible dosage and in preventing the further progress of the disease. However, it may be noted that there is no substitute to insulin in homeopathy. The role of a healthy diet and exercise cannot be underestimated along with all the above treatment measures. If you wish to discuss any specific problem, you can consult a homeopath.
3406
people found this helpful
Irritable bowel syndrome (IBS) is one of the most common disorders of digestive system producing a spectrum of symptoms such as persistent and recurring abdominal pain associated with passing of motion, change of bowel habit (diarrhea, constipation, or alternating diarrhea and constipation), etc. without any apparent cause.
Irritable bowel syndrome (IBS) is the disorder of function, which means that the bowel doesn't work, as it should. If one visualizes the bowel, it appears perfectly normal without any inflammation or other structural changes. In people with IBS, the intestines squeeze too hard or not hard enough and cause food to move too quickly or too slowly through the intestines.
What are the symptoms of IBS?
People with IBS have symptoms that can include:
Diarrhea (often described as violent episodes of diarrhea)
Constipation
Constipation alternating with diarrhea
Belly pains or cramps, usually in the lower half of the belly, that get worse after meals and feel better after a bowel movement
A lot of gas or bloating
Harder or looser stools than normal (pellets or flat ribbon stools)
A belly that sticks out
Stress can make symptoms worse.
How does homeopathy treat IBS?
IBS can have significant impact on individual's social, personal, and professional life. Homeopathy offers proven treatment for the IBS which treats the Mind and Body connections. IBS calls for the treatment which should address the emotional stress, the stress coping system and the intestinal hypersensitivity. This is what homeopathy attempts doping exactly. The scientific and documented study shows that the homeopathic treatment helps achieve:
Soothing of mind
Slowing down of negative emotions such as anxiety, sadness, frustration, hyperactivity, anger, restlessness, etc.
Helping body's stress coping system
Alleviating the abnormal hypersensitivity of the bowels
Relieving the symptoms of bowel hyper-motility
Enhancing level of joyous state of mind
Individualistic approach whereby every patient is treated based on one's case
Homeopathic Treatment-
The Homeopathy medicine works at the deeper level, bringing the deviations of harmony among various systems of body back to normalcy. The homeopathic medicine establishes a good communication between the brain and the gut, thus ensuring proper relay of signals. The positive outcome of this is that the motility of intestines becomes regular and rhythmic, thus relieving complaints of either diarrhea or constipation or both.
Moreover, Homeopathy improves the pain threshold of individual, thus alleviating symptoms of pain and cramps associated with IBS. Homeopathy medicines work at deeper level of an individual to root out root causes. The two factors that are triggering causes of IBS are emotional stress and exaggerated sensitivity to food items.
Homeopathy has very well perceived the influences of psyche on the physique of an individual. Homeopathy medicines positively influences the emotions and thinking of an individual so that the person can cope with stress optimistically. Homeopathy medicines have proven efficacy to manage mental stress and its offshoots like IBS. Homeopathy medicines aid in minimizing food sensitivities and allergies. If you wish to discuss about any specific problem, you can consult a homeopathy and ask a free question.
3252
people found this helpful
Diabetes is basically a disorder of the metabolism causing excessive thirst and the production of large amounts of urine. To further elaborate one need to understand the role of insulin in the body. While eating, the body turns food into sugar or glucose. At that time pancreas is supposed to produce the right amount of insulin to move the glucose from our blood into our cells. In diabetics, the pancreas either produces little or no insulin, or the body cells do not respond to the insulin that is produced. Due to this, glucose levels rise in the blood, floods into the urine and passes out of the body, making the body lose its main source of fuel. Diabetes is of many types, but the most common is Type 1 and Type 2.
How to treat Diabetes:
Controlling blood sugar level is the major goal of diabetes treatment, in order to prevent complications of the disease. Treatment may be in Allopathy or Homeopathy, conventional medicine often uses insulin itself in the treatment of diabetes. Since this is kind of replacement, so diabetes becomes a life-long disease. Homeopathy can be used effectively in the treatment. Let's see how diabetes can be worked with Homeopathy.
Diabetes & Homeopathy
In homeopathy, the main focus is on functioning of the pancreas in efficient insulin production. There are specific medicines which are used effectively in the treatment of all the stages of the diseases.
Homeopathic treatment can help improve the general health of a person with diabetes:
If a person with diabetes is in good health, his or her insulin requirements will be steady and the blood glucose well controlled at the same time.

If the general health is poor, it can be very difficult to achieve good control.
Homeopaths resort to different approaches towards diabetes Management of Blood Sugar. First is when the blood sugar level is very high, the priority is to control it and there are homeopathic remedies that could reduce the sugar. The commonly used remedies are Uranium Nitricum, Phosphoric Acid etc. These are classical homeopathic remedies.
Depending on the level of the blood sugar and the requirement of the patient, doses are given with doctor's consultation. It's a holistic approach in medicine. This treats the patient taking into consideration the mental, emotional and physical peculiarities of the person who is affected with this state. In this, it is considered that the disease is a mere deviation in life force and hence all the efforts are to correct this disorder. The treatment will be to bring into balance the various systems involved in diabetes, for example, pancreas, hormones, and your immune system. Treatment will again be different if you have other ailments along with diabetes.
Homeopathy regards health as a state of balancing the equilibrium of the life force. Whatever treatment is taken it's always advisable to be in regular touch with the doctor and keep sharing the health status with the doctor.
If you wish to discuss about any specific problem, you can consult a homeopathy and ask a free question.
3170
people found this helpful
Children generally tend to be fairly over active and have lesser attention spans. However, when this tends to get into their performance at school and in general with getting along with other children it may be a sign of ADD or attention deficit disorder. Let's look at some of the common symptoms of this disorder.
Symptoms of ADD:
Problems in staying focused: One of the very basic symptom is that children will often be very inattentive even during classes and will be easily distracted by small things.
Problems in trying to remember things or difficulty in following instructions: Children with attention deficit disorder tend to have issues with remembering things and if given tasks, being unable to complete as they can't remember instructions properly.
Issues with organizing, planning and trying to finish tasks: Due to the lack of attention, kids have problems retaining information and cannot plan or finish tasks given to them on a daily basis.
Easily bored or loses interest: Even if a child with ADD starts with something they like, interest may wane off quickly. Thus it is difficult to make them stick to a specific work schedule which may require regular practice.
Lack of attention to details and making careless mistakes: This is another trait of children with attention deficit disorder. They may be able to complete a task, but it will be fraught with mistakes as they wouldn't have much attention to detail.
Has a tendency to not listen when someone is speaking to them: This is also very common and is usually tied to being easily distracted and thus will drift off or not listen to when someone is speaking to them.
Some Myths about ADD:
All kids with ADD are hyperactive
They will eventually grow out of it
Medication is the only option to treat ADD
ADD is not really a disorder and kids need to be trained better
Most of these are half truths and the extent of the problems varies from child to child. Only proper counseling will be able to diagnose the extent of the problem and what needs to be done.
How to spot ADD in Children:
ADD can be spotted in children aged below 7 years via certain symptoms. Apart from the ones mentioned above, children generally tend be abrasive towards others and can make embarrassing comments quite often. They also change tasks very quickly without completing any of them. Any distraction would force them to change their track. It is best to go to a child specialist to get your child checked out for possible symptoms.
4715
people found this helpful
Children should be brought up with utmost care. A child should not be your centre of attraction only because it is incapable to fend for itself, but also because it is not half as aware as you are or could be about its problems. Parents punish their children for the slightest of their mistakes; they at times even threaten children to bring home a lesson. Patience and observation are two key things in good parenting. The foibles of your child might indicate at an underlying medical condition. Instead of fixating over the mistakes try and locate the root cause. Early diagnosis of autism can save your child from a bleak future.
The following are a few symptoms of autism in children:
Social interaction is a huge challenge: Children suffering from autism are usually noticed to live in a world of their own. They hardly listen to people around them or hardly talk. The presence of many people can scare them or make them conscious. When spoken to, they look away. They do not feel comfortable in revealing their joys or fears. Autistic children like to play alone; they are not interested in group activities with friends.
Difficulties in communicating their needs: Communication is the biggest problem autistic children seem to face regularly. They are not able to express their needs and emotions. If they are hungry they might scream or break things but not ask for food. They even fail to comprehend instructions and seem confounded by simple situations. Their speech could comprise of mumbling. Autism in children could make them develop a condition popularly known as echolalia under the effect of which they mouth words without knowing their meanings in an extremely strange tone.
An obsessive, repetitive behavior: Children with autism could be persistent in some of their actions. Their body gestures could be repetitive; for instance, they can continue flapping their arms for hours together. Children in certain cases are also very particular about routine. Quite strikingly, objects affect them and they might scrutinize an object meticulously.
Sensory problems: Light sound and touch can have a huge impact on children suffering from autism. Patches of light and shade intrigue them whereas high pitched sounds could depress or intimidate them. They usually prefer deep pressure touch and might not respond to anything else.
4841
people found this helpful
ADHD or Attention deficit hyperactivity disorder refers to those psychological disorders, which significantly alter a child's behavior and considerably affects his or her relationships with others. This condition is seldom preceded by perceptible symptoms and even when they do, they are difficult to decipher. However some of them are:
Self-centered: Those children who suffer from the attention deficit hyperactivity syndrome tend to be encapsulated in their own subjectivity. Though this does seem harmless apparently, this tendency may lead them to be insensitive to other's needs and wants.
Emotional outbursts: ADHD makes children extremely susceptible to frequent emotional outbursts and makes them erratic.
Difficulty in concentration: Children who suffer from ADHD face extreme difficulty in concentrating or focusing on things. Many a times they fail to repeat what was told to them.
There might be several causes which can contribute to the development of this disorder. Some of them are:
A drastic change in the child's lives: A sudden or a drastic change like the divorce of parents may severely affect the child and maim him emotionally. This may lead to the development of this disorder.
Depression: Though always associated with adults, depression can be and is common among children as well. In such instances, a consequent development of ADHD is highly plausible.
Bipolar disorder: Bipolar disorder refers to excessive and incomprehensible mood swings. Many children suffer from it in their early lives, making them susceptible to ADHD.
Notwithstanding the ambiguity and the erratic nature of the disorder, there might be preventive measures which parents might adopt to deter the outbreak of the disorder. Some of them are:
Less use of preservatives: Parents must be careful about what their children eat. Those foods which contain a certain amount of preservatives tend to aggravate the disorder thereby causing more harm than good.
Consider alternative forms of medications: Another way of dealing with this problem is by exploring other forms of medications and not sticking to one form. In this respect, practicing yoga may be very beneficial.
3052
people found this helpful
View All Feed
Near By Doctors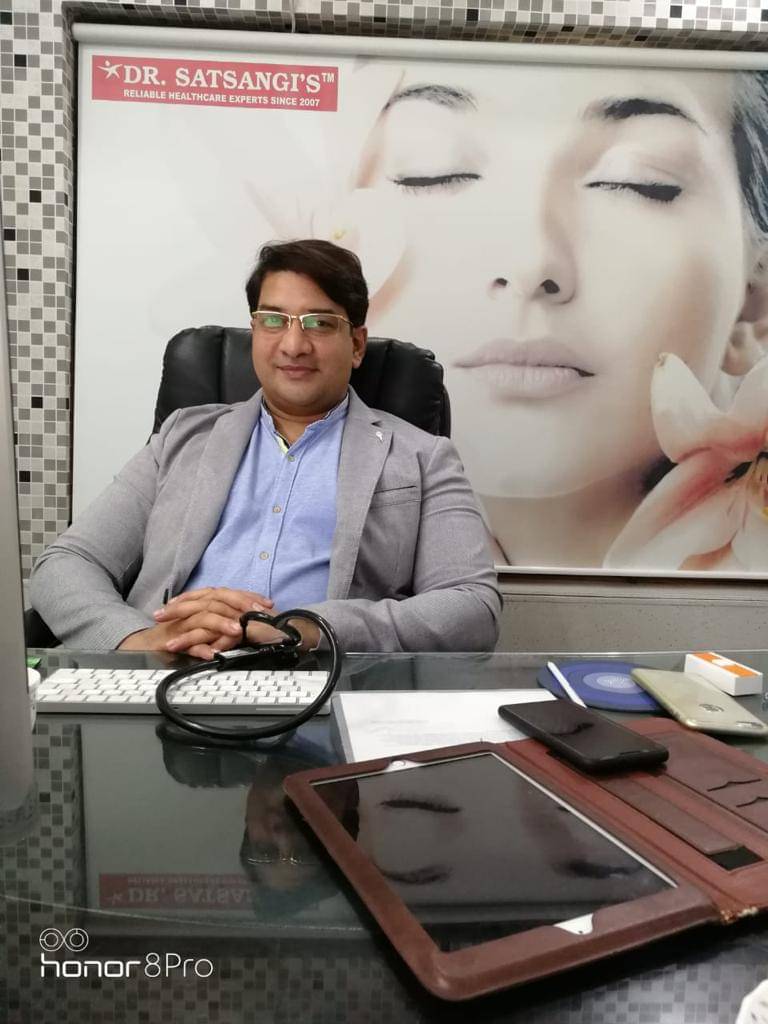 BHMS, BSc
Homeopath
Dr.Satsangis Clinic Pvt.Ltd,
Book Appointment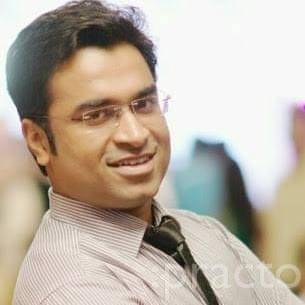 BHMS, MD - Homeopathy
Homeopath
Book Appointment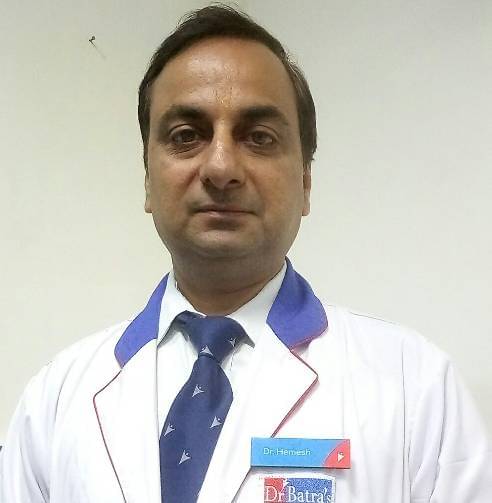 Book Appointment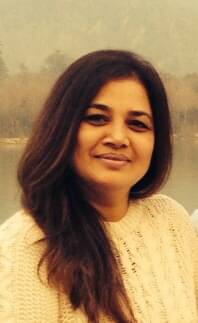 Book Appointment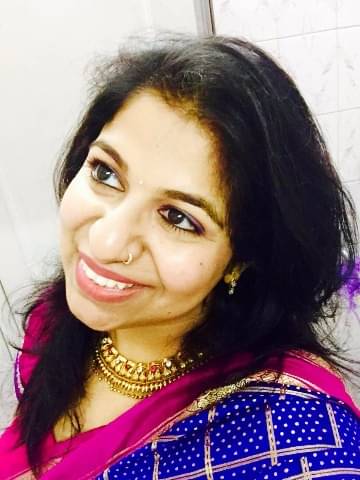 BHMS, C.S.D.(Skin Diseases), M.D.(Medicine), M.Sc. In Counselling & Psychotherapy
Homeopath
SBL Sponsored Homoeopathic Clinic (Shivalaya Wellness Centre),
Book Appointment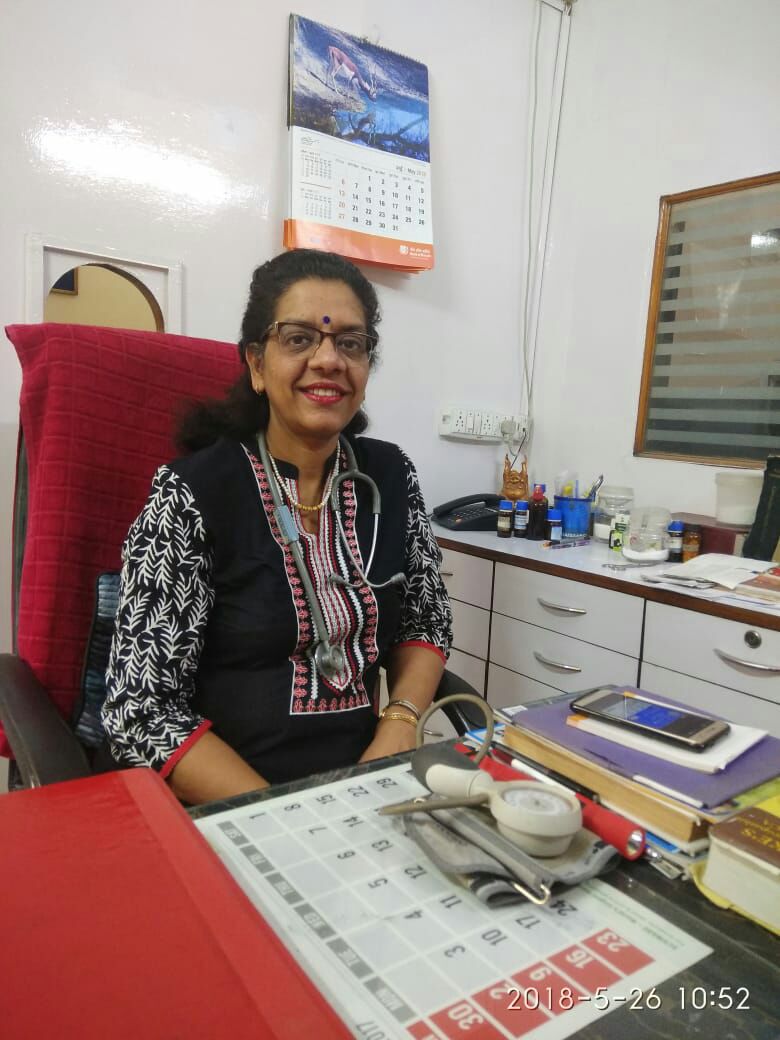 BHMS, Certificate of Post Graduation
Homeopath
Gupta Homoeopathic Clinic,
Book Appointment