Personal Statement
I want all my patients to be informed and knowledgeable about their health care, from treatment plans and services, to insurance coverage.
...more
I want all my patients to be informed and knowledgeable about their health care, from treatment plans and services, to insurance coverage.
More about Dr. Sujata Mathews
Dr. Sujata Mathews is a trusted General Physician in Okhla, Delhi. She is currently practising at Holy Family Hospital in Okhla, Delhi. Don't wait in a queue, book an instant appointment online with Dr. Sujata Mathews on Lybrate.com.

Lybrate.com has an excellent community of General Physicians in India. You will find General Physicians with more than 39 years of experience on Lybrate.com. You can find General Physicians online in Delhi and from across India. View the profile of medical specialists and their reviews from other patients to make an informed decision.
Info
Languages spoken
English
Hindi
Location
Book Clinic Appointment with Dr. Sujata Mathews
Maulana Mohammad Ali Road, Okhala. Landmark: Opp Sccot Hospital and Near Surya Hotal, Delhi

,

Delhi
Get Directions
Services
Submit Feedback
Submit a review for Dr. Sujata Mathews
Your feedback matters!
Write a Review
Feed
Nothing posted by this doctor yet. Here are some posts by similar doctors.

Bachelor of Ayurveda, Medicine and Surgery (BAMS), MD - Ayurveda, PG Diploma in Yoga Vignana
Use Himalayas Punarnava 1 cap trice a day, himalayas guduchi 2 tabs trice a day and Kaishore guggulu 2 tabs trice a day .all the medecines after food with water. You can get these medecines at any ayurvedic medical store. Also stop eating all sorts of non vegetarian diet, legumes, pulses and green leafy vegetables for a couple of months, that should help.
1
person found this helpful
टाइफाइड साल्मोनेला बैक्टीरिया से फैलने वाली खतरनाक बीमारी है। इसे मियादी बुखार भी कहते हैं। टाइफाइड फीवर पाचन तंत्र और ब्लटस्ट्रीम में बैक्टीरिया के इंफेक्शन की वजह से होता है। गंदे पानी,संक्रमित जूस या पेय के साथ साल्मोनेला बैक्टीरिया हमारे शरीर के अंदर प्रवेश कर जाता है। टायफायड की संभावना किसी संक्रमित व्यक्ति के जूठे खाद्य-पदार्थ के खाने-पीने से भी हो सकती है। वहीं दूषित खाद्य पदार्थ के सेवन से भी ये संक्रमण हो जाता है। पाचन तंत्र में पहुंचकर इन बैक्टीरिया की संख्या बढ़ जाती है। शरीर के अंदर ही ये बैक्टीर‌िया एक अंग से दूसरे अंग में पहुंचते हैं। टाइफाइड के इलाज में जरा भी लापरवाही नहीं बरतनी चाह‌िए। दवाओं का कोर्स पूरा न किया जाए तो इसके वापस आने की भी संभावना रहती है।
क्या है टाइफाइड
टाइफाइड के बैक्टीरिया इंसानों के शरीर में ही पाया जाता है। इससे संक्रमित लोगों के मल से सप्लाई का पानी दूषित हो जाता है। ये पानी खाद्य पदार्थों में भी पहुंच सकता है। बैक्टीरिया पानी और सूखे मल में हफ्तों तक ‌जिंदा रहता है। इस तरह ये दूषित पानी और खाद्य पदार्थों के जरिए शरीर में पहुंचकर संक्रमण पहुंचाता है। संक्रमण बहुत अधिक हो जाने पर 3 से 5 फीसदी लोग इस बीमारी के कैरियर हो जाते हैं। जहां कुछ लोगों को हल्की से परेशानी होती है, जिसके लक्षण पहचान में भी नहीं आते वहीं कैरियर लंबे समय के लिए इस बीमारी से ग्रसित रहते हैं। उनमें भी ये लक्षण दिखाई नहीं देते लेकिन कई सालों तक इनसे टाइफाइड का संक्रमण हो सकता है।
लक्षण
संक्रमित पानी या खाना खाने के बाद साल्मोनेला छोटी आंत के जरिए ब्लड स्ट्रीम में मिल जाता है। लिवर, स्प्लीन और बोनमैरो की श्वेत रुधिर क‌णिकाओं के जरिए इनकी संख्या बढ़ती रहती है और ये रक्त धारा में फिर से पहुंच जाते हैं। बुखार टाइफाइड का प्रमुख लक्षण है। इसके बाद संक्रमण बढ़ने के साथ भूख कम होना, सिरदर्द, शरीर में दर्द होना, तेज बुखार, ठंड लगना, दस्त लगना, सुस्ती, कमजोरी और उल्टी जैसे लक्षण दिखाई देते हैं। आंतों के संक्रमण के कारण शरीर के हर भाग में संक्रमण हो सकता है, जिससे कई अन्य संक्रमित बीमारियां होने का खतरा भी बढ़ जाता है।
सामान्यता टाइफाइड 1 महीने तक चलता है, लेकिन कमजोरी ज्यादा होने पर ज्यादा समय ले सकता है। इस दौरान शरीर में बहुत कमजोरी आ जाती है और जिससे रोगी को सामान्य होने में लंबा समय लग सकता है।
टाइफाइड की जांच
शुरुआती स्टेज में रोगी के ब्लड सैंपल की जांच करके उसका इलाज शुरू किया जाता है। इसके अलावा रोगी का स्टूल टेस्ट करके उसके शरीर में टाइफाइड के बैक्टीरिया की मौजूदगी का पता लगाया जाता है। विडाल टेस्ट भी टाइफाइड के टेस्ट का प्रचलित तरीका है लेकि‌न कई बार टाइफाइड ठीक होने के बाद भी सालों-साल मरीज के ब्लड में विडाल टेस्ट पॉजिटिव आता रहता है। इसके लिए स्टूल और टा‌इफायड टेस्ट कराना बेहतर विकल्प है। कभी-कभी संक्रमण ज्यादा होने पर अगर मरीज को ज्यादा पेट दर्द या उल्टी हो तो सोनोग्राफी भी करनी पड़ सकती है।
इलाज
टाइफाइड का इलाज एंटी बायोटिक दवाओं के जरिये किया जाता है। शुरुआती अवस्था का टाइफाइड एंटीबायोटिक गोलियों और इंजेक्शन की मदद से दो हफ्ते के अंदर ठीक हो जाता है। इसके साथ परहेज रखना बेहद जरूरी है।
ऐसे करें मरीज की देख-रेख
टाइफाइड के दौरान तेज बुखार आता है। ऐसे में किसी कपड़े को ठंडे पानी में भिगोकर शरीर को पोंछे। इसके अलावा ठंडे पानी की पट्टियां सिर पर रखने से भी शरीर का तापमान कम होता है। कपड़े को समय समय पर बदलते रहना चाहिए। ये ध्यान रखना बेहद जरूरी है कि पानी बर्फ का ना हो। पट्टी रखने के ल‌िए साधारण पानी का इस्तेमाल करें।
घरेलू उपचार
तुलसी और सूरजमुखी के पत्तों का रस निकालकर पीने से टाइफाइड में राहत मिलती है।
लहसुन की तासीर गर्म होती है और यह प्राकृतिक एंटीबायोटिक है। घी में 5 से 7 लहसुन की कलियां पीसकर तलें और सेंधा नमक मिलाकर खाएं।
सेब का जूस निकालकर इसमें अदरक का रस मिलाकर प‌िएं, इससे हर तरह के बुखार में राहत मिलती है।
पके हुए केले को पीसकर इसमें एक चम्मच शहद मिलाकर दिन में दो बार खाएं।
लौंग में टाइफाइड ठीक करने के गुण होते हैं। लौंग के तेल में एंटीबैक्टीरियल गुण होते हैं। आठ कप पानी में 5 से 7 लौंग डालकर उबाल लें। जब पानी आधा रह जाए इसे छान लें। इस पानी को पूरा दिन पीएं। इस उपचार को एक हफ्ते लगातार करें।
125
people found this helpful
Hi, allergic rhinitis is not curable and therefore you need to be on some treatment on a regular basis. You could consult me for clinical examination and treatment.
Many treatment options are available for this, from medicine to nerves block to surgery. Please consult an expert as it's a treatable entity.
I will suggest you to apply aloevera gel twice a day for six months over the lesion and follow up on completion
2
people found this helpful
What are hemorrhoids? — hemorrhoids are swollen veins in the rectum. They can cause itching and pain. Sometimes they can also make you bleed during a bowel movement.

In some cases, you can see or feel hemorrhoids around the outside of the rectum. In other cases, you cannot see them because they are hidden inside the rectum.

Should I see a doctor or nurse? — you should see a doctor or nurse if you have any bleeding or if your bowel movements look like tar. Bleeding could be caused by something other than hemorrhoids, so you should have it checked out.

If you do have hemorrhoids, your doctor or nurse can suggest treatments. But there some steps you can try on you your own first.

What can I do to keep from getting more hemorrhoids? — the most important thing you can do is to keep from getting constipated. You should have a bowel movement at least a few times a week. When you have a bowel movement, you also should not have to push too much. Plus, your bowel movements should not be too hard.

Being constipated and having hard bowel movements can make hemorrhoids worse. Here are some steps you can take to avoid getting constipated or having hard stools:

●eat lots of fruits and vegetables. They have fiber, which helps to increase bowel movements.

●take fiber powders, wafers, or pills. You should get 20 to 35 grams of fiber a day.

●take medicines called stool softeners such as docusate sodium or bulk-forming laxatives. Bulk-forming laxatives include psyllium seed, methylcellulose, polycarbophil, and wheat dextran. These medicines increase the number of bowel movements you have. They are safe to take and they can prevent problems later.

What can I do to reduce my symptoms? — some people feel better if they soak their buttocks in 2 or 3 inches of warm water. You can do this up to 2 to 3 times a day for 10 to 15 minutes. Do not add soap, bubble bath, or anything to the water.

There are also medicines that you can get without a prescription. They are usually creams or ointments that you rub on your anus to relieve pain, itching, and swelling. Some hemorrhoid medicines come in a capsule (called a suppository) that you put inside your rectum. Others come in a cream that comes in a bottle with a nozzle that you put inside your rectum. It is ok to try these medicines. But do not use medicines that have hydrocortisone (a steroid medicine) for more than a week, unless your doctor or nurse approves.

What if the self-care steps do not work? — if you still have symptoms after trying the steps listed above, you might need treatments to destroy or remove the hemorrhoids.

One popular treatment is called" rubber band ligation" for this treatment, the doctor ties tiny rubber bands around the hemorrhoids. A few days later the hemorrhoids shrink and fall off. The doctor can also use lasers, heat, or chemicals to destroy hemorrhoids. But if none of these options works, there is always surgery to remove the hemorrhoids.
4
people found this helpful
Yes overweight or obese people have a higher risk of developing diabetes. Most patients do not have any symptoms. However, there may be excessive thirst or urination or recurrent infections. Only way to confirm is checking sugars at least once a year.
1
person found this helpful
Dear Lynbrate user If your child is able to breast feed and is playful then nothing much to be done . Keep a watch on his breathing if it becomes fast rush to the doctor
1
person found this helpful
Hi, your cousin is still under d grip of jaundice with raised srm billirubin & sgpt. He has to take care of his dietary regulation. Tk, rest, avoiding exertion. He should take carbohydrate rich, non- irritant, non spicy, diet, avoiding, alcohol, caffine, nicotine. Alcohol. Certain, associated symptoms r requirerd to erredicte jaundice not openly. Homoeopathy can do miracle in jaundice within a wk. Tk care.
1
person found this helpful
Suicidal thoughts can be due to anxiety, depression, or any other psychiatric problems. Better get evaluated and get treated, all the best.
1
person found this helpful
View All Feed
Near By Doctors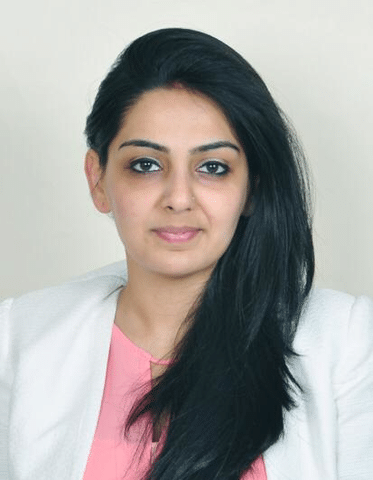 MBBS
General Physician
Dr. Meenakshi B Soni Clinic,
Book Appointment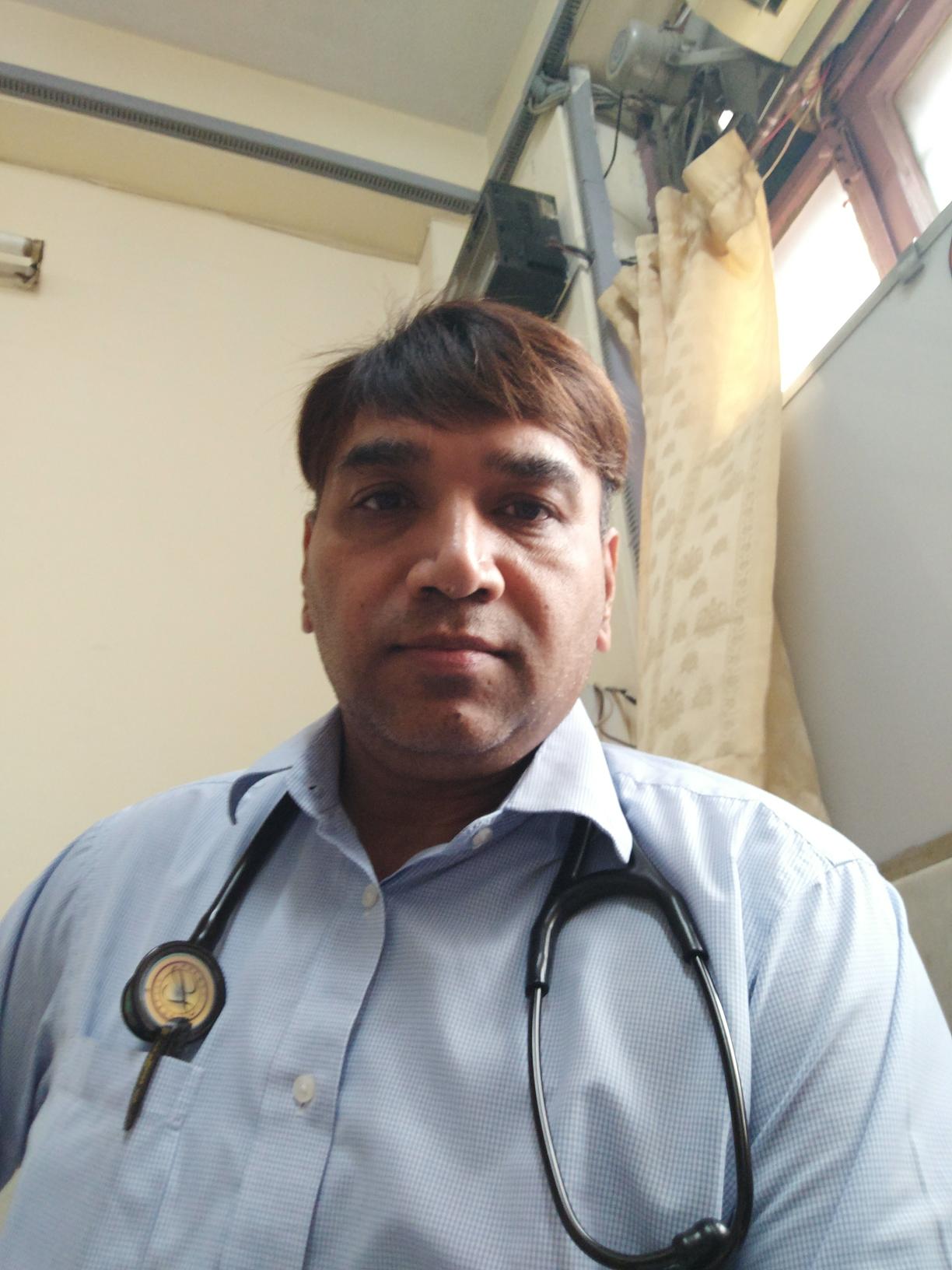 MD Physician
General Physician
Book Appointment

MBBS, MD - Medicine
General Physician
Book Appointment

MBBS, MD - Internal Medicine, Post Graduate Program in Diabetology
General Physician
Book Appointment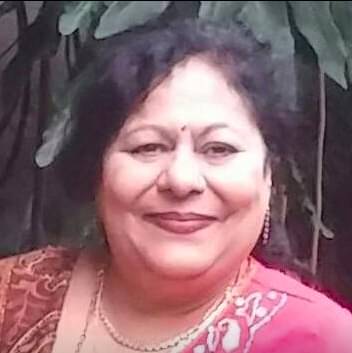 MBBS Bachelor of Medicine and Bachelor of Surgery
General Physician
Book Appointment

MD - Physician, CCEBDM
General Physician
Kukreja Healthcare Clinic,
Book Appointment