Personal Statement
My experience is coupled with genuine concern for my patients. All of my staff is dedicated to your comfort and prompt attention as well.
...more
My experience is coupled with genuine concern for my patients. All of my staff is dedicated to your comfort and prompt attention as well.
More about Dr. Sonal
Dr. Sonal is one of the best Gynaecologists in Karkardooma, Delhi. Doctor is currently practising at Shanti Mukuand Hospital in Karkardooma, Delhi. Book an appointment online with Dr. Sonal and consult privately on Lybrate.com.

Lybrate.com has an excellent community of Gynaecologists in India. You will find Gynaecologists with more than 28 years of experience on Lybrate.com. You can find Gynaecologists online in Delhi and from across India. View the profile of medical specialists and their reviews from other patients to make an informed decision.
Info
Languages spoken
English
Hindi
Location
Book Clinic Appointment with Dr. Sonal
#2, Dayanand Vihar, Institutional Area, Vikas Marg Extension, Karkardooma. Landmark: Near Metro Pillar No.116, Delhi

,

Delhi
Get Directions
Services
Submit Feedback
Feed
Nothing posted by this doctor yet. Here are some posts by similar doctors.
Asked for female, 20 years old from Chennai
Nothing to worry about.It is normal.Nipples secretes a watery fluid when they are squeezed or stimulated due to excitement.This discharge will be normal after few days.
1
person found this helpful
Shared 3 years ago • Featured Tip
When my little girl was 1 year old we travelled to Jaipur by plane.Among many travel worries I was specially thinking about ways to keep her awake and ear pain free while travelling.I knew all the basics but it was still a challenge.So that's when I decided to write a post for all of you mommies who travel by plane with children.I think when we know why things happen we are much more effective at preventing unwanted events.And prevention of aeroplane ear runs top of my list during air travel.

What you will find here

What is this condition?

Why do your ears get blocked in an Aeroplane?

Who is more likely to get Aeroplane Ear?

What can you do during the flight to prevent blocked ear?

How can you prevent very young children from getting aeroplane ear?

How can you unblock your ears after the Flight?


When should you visit a Doctor?
What is Aeroplane Ear?

Pain in the ear, popping ear, blocked ear during air travel is the most common medical problem faced by flyers. Aeroplane ear is the better known name for Barotitis media or Aerotitis media. Aeroplane ear or Barotitis media is the condition where there occurs damage to the ear due to difficulty in adjustment of the air pressure between Middle ear and External ear

Why do your ears get blocked in an Aeroplane?

I have to go into a bit of physics for a proper explanation. Please excuse the science Lecture! As you know according to Boyle's Law : The pressure and the volume of an enclosed mass o gas are inversely proportional. When the plane rises in the air, there is a progressive decrease in air/atmospheric pressure. Basically at 18,000 ft above sea level, the air pressure is half that at sea level.During the rise through the atmosphere , as the pressure falls ,a particular mass of air in an elastic structure expands .Similarly during descent, the air contracts and the volume of cash decreases.

So what happens in the ear during Flying?

Imagine your ear is made up of 3 rooms.The outermost part of the ear which connects the entryway with the other rooms is the external ear.This is the part involving your ear canal. The ear drum separates your external ear from the middle ear, where the small bones (malleus, incus, stapes), which help transmit sound live.The ear drum is somewhat flexible and can move with change in volume of air in the middle ear. Two windows oval window (covered by stapes footplate) and round window (covered by round window membrane) connect your middle ear and the inner ear.

The inner ear has your hearing and balance apparatus It's called the labyrinth. A tube connects your middle ear with the part of your oral cavity behind the nose (nasopharynx) .It's called the Eustachian tube.Easily the most important structure which helps keep up the normal air volume inside your middle ear. It's through your Eustachian tube that air enters or exits to equalise air pressure between outside atmosphere and your middle ear.

What happens during Ascent?

Air pressure outside falls. Middle ear pressure falls. Air in your middle ear expands (following Boyle law) This excess air pushes the tympanic membrane outwards to its natural limit.This is normally followed by escape of air through your Eustachian tube. Movement of the ear drum may be restricted due to scarring (previous infection).This may cause ear pain during ascent.

What happens during Descent?

Air pressure outside rises. Middle ear pressure rises. Air in your middle contracts and volume decreases (Boyle law). The ear drum moves inwards. (retraction). The opening of your Eustachian tube must be opened to allow air from the nasopharynx to enter and adjust the volume.The Eustachian tube will open with swallowing movement. If this mechanism fails (if you fall asleep, or have a cold), or is delayed, the increasing pressure difference closes the naspharyngeal end of Eustachian tube.When the pressure difference is more than 90 mm,Hg, your tubal dilator muscles are unable to open the Eustachian tube and it stays locked.The ear then feels blocked.

Barotrauma occurs during flying due to:

1) Very rapid air pressure changes.Sudden ascent/descent. 2) Blocked Eustachian tube.

It may also occur in:

Divers
Hyperbaric oxygen chamber
Decompression and compression chambers


Who is more likely to get Aeroplane Ear?

Anybody who has some nasal or Nasopharyngeal problem which blocks the Eustachian tube.
Acute infection in the nose.
Chronic infection in the nose
Rhinosinusitis
Nasal allergy
Vasomotor Rhinitis
Malformation of nose
Nasopharyngeal tumour.
Sleeping during ascent or descent
Small narrow Eustachian tube; infants toddlers.


How will you know whether you are developing aeroplane ear?

Symptoms ( most common)

Discomfort in the ear
Ear Muffled hearing
Blocked ear/fullness of ear
Severe complaints

Excruciating pain in ear
Severely blocked ear
Ringing, buzzing sound in ear (Tinnitus)
Severe Hearing loss
Spinning sensation (Vertigo)
Bleeding from ear

If you have any of the severe problems.Or if the symptoms persist even after …..hours "check..

What will your doctor See?

An ENT surgeon may do an otoscopic examinations to see your ear drum.

Signs on otoscopy:



Invaginated/retracted ear drum


Congested ear drum


Solitary or multiple blood filled blisters on your ear drum


Haemotympanum


Signs of serous otitis media


Ruptured ear drum, with blood clot.
Otoendoscopy may also be done where you will also be able to see these findings along with your doctor.

Are there any long term complications ?



Rarely the ringing sound in ear or tinnitus may be permanent.


If inner ear barotrauma occurs hearing loss may not improve


What other tests can you do?



Pure tone audiometry; to check your hearing and rule out inner ear barotrauma Tympanometry:To check the air pressure in the middle ear.and find out if there is any fluid.

Aeroplane ear:How to prevent it during flights

Don't fall asleep during flying, specially during ascent or descent.
Avoid flying if you are having a severe cold.If emergency then use a Nasal decongestant spray just before takeoff and landing.Also take a decongestant orally, before getting on the .Dont use over the counter sprays .They may cause even more problem in the long run.
Take plenty of chewing gum so that you can actively help in Eustachian tube opening during flight.The chewing and swallowing movement helps to open Eustachian tube.
Try Valsalva maneuvre.This is a pressure equalizing technique which helps to pop the ear.You can try this if repeated swallowing and yawning doesn't help.
Pinch your nostril, take a mouthful of air,close your mouth and try to gently direct the air into the back of your nose.Imagine you are trying to blow your nose gently. You should feel a pressure buildup.But do not let the air out.If you hear a pop you will know the ear is unblocked.


What can young children do to prevent aeroplane ear?

Very young children have difficulty during fflying.Often you will find them irritable crabby , pulling at their ears and may also cry incessantly. This is because the Eustachian tube in infants and very young children are not mature enough to handle the extreme change in pressure.
But you can help them too.

Dont let them fall asleep.
Play with them.
Carry a few pacifiers so that the suck and swallow reflex constantly works.
Talk to your baby doctor whether a decongestant oral medicine is advice able for your child.
A plain saline nasal drop given just before take off and landing helps to increase the swallowing movement and equalise pressure effectively.
What can you do to unblock the ear post flight?

Continue the Valsalva maneuvre/pressure equalizing technique
Normally it's self healing and gets better within a few hours to few days.
If symptoms are uncomfortable and persists , or the ear doesn't pop you should visit a doctor specialised in ear diseases
If your nose is blocked , avoid forceful nose blowing and take steam through your nose.This helps to relieve nasal congestion and open up the Eustachian tube.


What your doctor may advice?

Nasal spray; decongestants/steroids
Oral decongestants
Oral antihistamines
Non steroidal anti inflammatory drugs for relieving pain
Once medication have improved Eustachian tube function Valsalva maneuver helps to force open the blocked tube.. Surgery is rarely needed.

If fluid in the middle ear persists even after 3 months myringotomy (incision in the ear drum) is done to drain the fluid.

If the perforation in ear drum does not improve after 3 months tympanoplasty to repair the ear drum may be needed. I hope next time you are flying you will be carrying some chewing gum or hard candy with you.

Write to me at dramrita@healthwealthbridge.com or comment below to let me know how your ears fared this time.
15
people found this helpful
Asked for female, 22 years old from Jammu
it is better not to plan a pregnancy at this time.. you are a teenage.. teenage or young pregnancy is associated with many problems both to the mother and foetus. like anemia, malnutrition, preeclampsia, more nausea and vomiting, fetal growth restriction , prematurity, low birth weight and many neonatal problems. there is also increased likelihood of caesarean delivery as pelvic bones are not well developed amd may be a contracted pelvis necessitating caesarean delivery and hence increased morbidity. there is chances of varioud postpartum complications also.
Asked for male, 21 years old from Delhi
There are no contraceptive pills available without prescription and all have side effects.. You can do a D & C by a doctor
1
person found this helpful
Shared 1 year ago • Featured Tip
Is depression eating you up from within? Are you facing severe emotional meltdown? Emotional disturbances can ruin your life and this is why you have to look for the best preventive ways. You can have a consultation with any counsellor so that you can share your problems. Your counsellor will definitely help you to get some potential way out.
Best ways for preventing emotional meltdown:
Detecting the signs: The actual signs of emotional meltdown need to be detected and then only you can get rid of the same. Both your facial expressions and behavioural changes are to be observed carefully as these will help you to detect the signs. If you are remaining silent for most of the times, then there is something going on in your mind for sure.
Early intervention: You should rely on your intuition or sixth sense so that you can sense the troubles you are going to face. You should have a good observation power so that you can sense things easily. Remain quiet and calm so that you can take the right decisions.
Living well: You need to choose a completely healthy way of living, otherwise you will never get freedom from emotional troubles. Do not think much about past incidents, rather you should look forward so that you can go ahead. You should develop only positive mentality in order to discharge your duties in a perfect manner. Remain happy and keep everybody happy and then only you will be able to get the actual essence of life. Healthy eating and good habits are also needed so that your life can become more lively and refreshing.
Have proper communication: If you think that your friends or family members are pretty reliable, then you can openly communicate with them. This would help you to get mental relief and relaxation. If you open up your emotions and share them with anybody, then you will feel relaxed and your mind will be calm at all times.
Have counselling: It is not always possible to share all your secrets with your loved ones and this is the reason you have to look for the most reliable option. You can go for thorough counselling, and this can help you to get rid of depressing thoughts and other mental troubles. In this case, you have to look for the best counsellor in your locality so that you can disclose all your hidden secrets. If you wish to discuss about any specific problem, you can consult a doctor.
2767
people found this helpful
Shared 2 years ago • Featured Tip
Menopause brings about a lot of changes in a woman's body. It not only signifies the end of her fertility and child bearing days, but it is a sign of growing age and the body progressing in a new direction of aches, pains and vulnerability. While some of these are natural, others can prove to be dangerous as it significantly increases the risk of heart disease (unlike common myths, women do get heart attacks). The risk factor is also goes up if the woman suffers from diabetes, obesity and high blood pressure. One of the widely known, but well ignored fact remains that women with a sedentary lifestyle increase their risk and vulnerability to all of these diseases. A family history in heart disease can also turn into a risk factor when menopause sets in.
The natural age of menopause is considered to be around 50 and when a woman reaches this age, the estrogen levels in her body experience a sharp drop. This hormone is partly responsible in maintaining heart health in women. Other factors that are triggered during menopause include changes in body fat distribution from a gynoid to an android pattern, reduced glucose tolerance, abnormal plasma lipids, increased blood pressure, increased sympathetic tone, endothelial dysfunction and vascular inflammation.
Experiencing menopause? Here's how you can lower your risk of heart disease
A healthy lifestyle never comes by accident, only by choice. And this is an essential key in controlling diseases that come as a side effect of menopause too. Here are some thing you can do:
Walk / Exercise: This isn't a 5-day week practice. You need to exercise throughout the week in order to maintain heart health. It helps your heart to pump blood through your body and also reduces risks to other diseases like high blood pressure and cholesterol. One key benefit is that it helps keeps the weight off - that should be good reason to walk an extra mile.
Choose a healthy diet: Most people mistake a diet to be about not eating the things you really like. A good diet can be made very tasty and can also be portioned in such a way that it leaves less room for craving. As always avoid the junk, deep fries and extra helping of cheese.
Hormonal therapy: There has been contradicting evidence on hormonal replacement therapy for estrogen can lower the risk of heart disease. Some women continue to be advised this treatment based on their particular case history, especially for women who undergo surgical menopause (when the uterus and other reproductive organs many have to be removed due to life threatening conditions like cancer).
1859
people found this helpful
View All Feed
Near By Doctors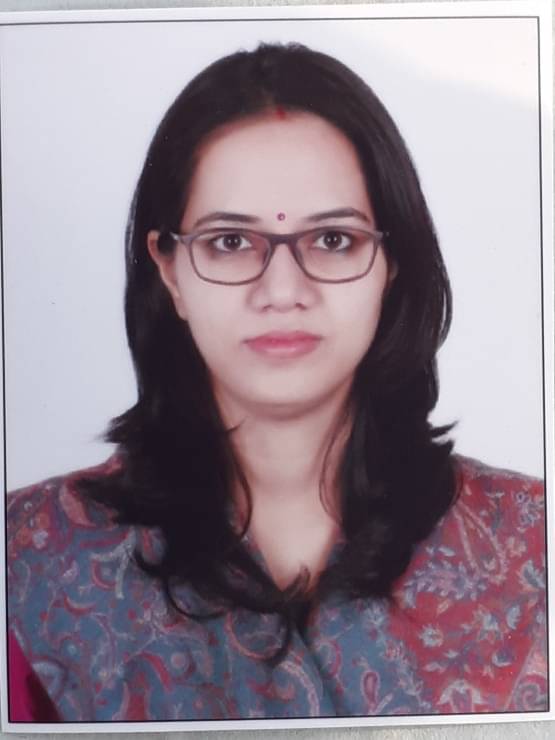 MBBS, Ms - Obs & Gynae
Gynaecologist
First Beat Health Clinic,
Book Appointment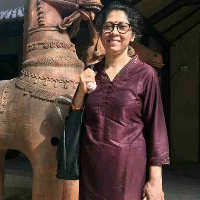 MS - Obstetrics and Gynaecology, MS - Obstetrics and Gynaecology
Gynaecologist
Book Appointment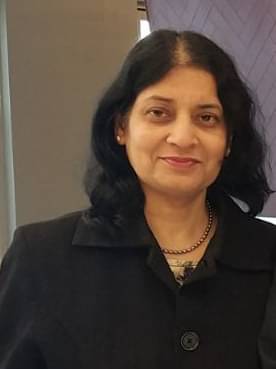 MBBS, MS - Obs & Gynae (Gold Medalist)
Gynaecologist
Mata Chanan Devi Hospital,
Book Appointment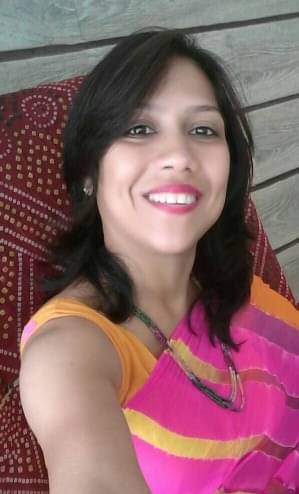 MS - Obstetrics & Gynaecology, MBBS
Gynaecologist
PG Gynaecology & Urology Centre,
Book Appointment

MBBS Bachelor of Medicine and Bachelor of Surgery, DNB - Obs & Gynae
Gynaecologist
Book Appointment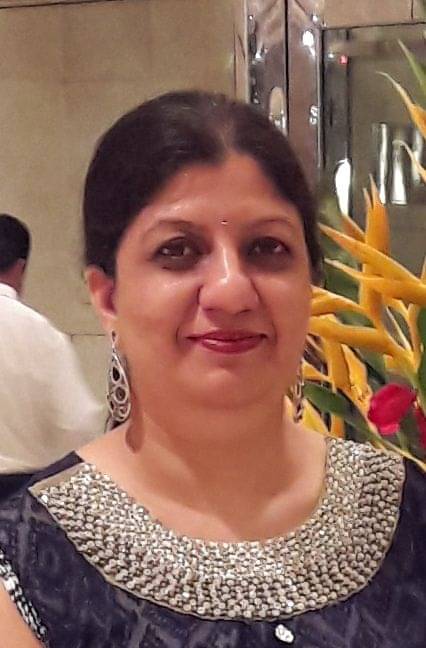 MBBS, DGO, DNB (Obstetrics and Gynecology)
Gynaecologist
Book Appointment