Videos (3)
Personal Statement
My experience is coupled with genuine concern for my patients. All of my staff is dedicated to your comfort and prompt attention as well.
...more
My experience is coupled with genuine concern for my patients. All of my staff is dedicated to your comfort and prompt attention as well.
More about Dr. Shekhar Srivastav
Dr. Shekhar Srivastav is a popular and acclaimed Orthopedic Surgeon based in Civil Lines, Delhi. With over 21 years of experience in his sleeve, he is currently associated with Sant Parmanand Hospital in Civil Lines, Delhi. He is also available for check-ups at Speciality Orthopedics Centre at Anand Vihar, Delhi. Dr. Srivastav received his MBBS from MKCG Medical College, Berhampur University in 1995. Dr. Srivastav completed his MS, specializing in Orthopaedics in 1999 from Utkal University. For his invaluable contributions in the field of Orthopedics, he was honored with a fellowship by Arthroscopy and Sports Medicine in 2007 and AO Fellowship from Austria in 2008. Dr. Srivastava is also a member of the prestigious Indian Orthopedic Association, Delhi Medical Council and Indian Arthroscopy Society. So, in order to get effective remedy for orthopedic problems it is recommended to seek association of Dr. Srivastav as he is known to provide efficient remedies to many patients in an ever-increasing career graph. Dr. Srivastav has a special Interest in knee and shoulder problem- management and arthroscopy. Dr. Srivastav also provides services like Cartilage Surgery, Shoulder Replacement, Ligament Reconstruction etc. to ensure maximum comfort to his patients in a relaxed and calm environment.
Info
Education
MS - Orthopaedics - Utkal University - 1999
MBBS - Berhampur University - 1995
Languages spoken
English
Hindi
Location
Book Clinic Appointment with Dr. Shekhar Srivastav

18, Sham Nath Marg, Civil Lines

,

Delhi
Get Directions



Consult Online
Text Consult
Send multiple messages/attachments. Get first response within 6 hours.
7 days validity
•
₹300 online
Consult Now
Phone Consult
Schedule for your preferred date/time
10 minutes call duration
•
₹800 online
Consult Now
Video Consult
Schedule for your preferred date/time
15 minutes call duration
•
₹1000 online
Consult Now
Health Packages
7 Days validity
•
Medicines included
₹2500
Services
Submit Feedback
Submit a review for Dr. Shekhar Srivastav
Your feedback matters!
Write a Review
Reviews
Kamal Gupta
May 10, 2018
EXCELLENT
Verified
Feb 12, 2018
Excellent
Feed
Shared 2 days ago • Featured Tip
Knee replacement is a surgery wherein an artificial joint is used to replace a diseased, damaged or worn out knee. This surgery is common among people who fall in the age group of 60-80, but recent trends seem to suggest that younger people are opting for this surgery as well. The lifetime of the artificial knee joint is around 20 years, provided the knee is well cared for.
Why do you need knee replacement?
Most common reason is "high grade osteoarthritis" due to wear and tear of the knee joint. The pre-hospital study of the Knee joint is mandatory and would decide what kind of Replacement is suitable to the patient. If there is diabetes or hypertension associated with this, then it should be controlled well before undergoing surgery. Hemoglobin of at least 10 gm% is required.
If the mobility in your knee joint is reduced leading to impaired functioning of the knee joint, then you might need a knee replacement surgery. You may experience pain while walking, sitting and, in some cases, resting as well.
Some of the common reasons why you may opt for this particular surgery are:
Gout, where, small crystals are formed inside the joint.
Rheumatoid Arthritis, an autoimmune disorder, wherein the immune system of the body attacks the body's healthy tissues.
Hemophilia, wherein, the blood ceases to clot normally.
Injuries to the knee.
Disorders that cause unusual bone growth (bone dysplasias).
Death of bone in the knee joint following blood supply problems (avascular necrosis).
Knee deformity with pain and loss of cartilage.
Unusual growth of bones in the knee joint.
Knee replacement surgery is classified into:
Partial Knee Replacement: In this surgery, only one part of the joint is replaced.
Total Knee Replacement: Total knee replacement surgery involves replacement of both sides of the knee joint.
The usual hospital stay period is around 2-3 days after the surgery is completed. Initially, you will require the help of crutches to walk for at least 2 months. You may also be asked to do gentle knee strengthening exercises. It may take up to 3 months to recover completely from a knee replacement surgery.
1
person found this helpful
Shared 5 days ago • Featured Tip
A shoulder dislocation is a shoulder injury which is characterized by the upper arm bone popping out of the socket of your shoulder blade. The shoulder joint is the most mobile among all the joints in the body, making it the most prone to dislocation. The dislocation of the shoulder joint can either be partial or complete depending on the injury. In a partial dislocation, the head of the upper arm is partially shifted out of the socket whereas in a complete dislocation, the head comes out of the socket in its entirety.
Symptoms-
The symptoms of shoulder dislocation are:
Deformed shoulder.

Excruciating pain in the shoulder region.

Mobility of the joint is greatly reduced.
Apart from these symptoms, there may be tingling, numbness and weakness in the affected region.
There can be multiple ways in which a shoulder can be dislocated because of its ability to move and swing in all the directions. The fibrous tissues that connect the bones of your shoulder may also get stretched or torn. These injuries occur due to a sudden blow or a strong force exerted on the shoulder joint.
It is caused by:
Trauma to the Shoulder Joint: Hard blows to the shoulder joint such as one suffered from a vehicle accident can lead to shoulder dislocation.

Sports Injuries: In contact sports such as hockey and football, the sudden forceful contractions of the shoulder region may lead to dislocation of the shoulder.

Falls: Tripping or falling from an elevated place and landing on the shoulder can cause shoulder joint dislocation.
Treatment-
The treatments for shoulder dislocation are –
Medication: Medications such as pain relievers can be prescribed by the doctor to reduce pain.

Surgery: Surgery of the shoulder joint can help in treating chronic shoulder dislocations. Surgery is also required if the blood vessels or the nerves along the shoulder joint are damaged.

Immobilization: This process involves attaching a sling or a splint to the affected area to prevent it from moving. This allows the shoulder joint to heal and recuperate faster.
2474
people found this helpful
Shared 6 months ago • Featured Tip
Did you know that osteoporosis causes more than 8.9 million fractures worldwide every year? What is frightening is many of these fractures are now taking place among the youth due to deficit diet and poor lifestyle coupled with genetic predisposition. Both osteoporosis and osteopenia are two forms of bone loss conditions, with the latter being a precursor to the former. To distinguish between the two a bone mineral density test is usually performed.
What is difference between Osteoporosis and Osteopenia?
A BMD (bone mineral density) T-score between -1 SD and -2.5 SD indicates osteopenia with a high chance of osteoporosis. On the other hand, a T-score of -2.5 SD and below stands for osteoporosis. A higher bone density (above -1SD) is usually indicative of stronger bones. Fragility index is more accurate way to assess risk of fractures.
In osteoporosis the bone loss or weakening of bones take place over a long period of time, and results in unexpected fractures and severe bone problems. Disfigurement, fractures in the spine, loss of mobility and independence are usual characteristics of this bone disease once it progresses further.
Prevention is better than cure, ALWAYS!
To keep bones strong and healthy, calcium and phosphate is continuously absorbed by the body. But after 30, the body's ability to absorb calcium slows down and there's a decrease in the production of new bones. In contrast, bone desorption (the process of transferring calcium from the bone to the blood) continues unabated.
When the body starts absorbing the store of calcium in the bones to meets its needs, it leads to calcium depletion and is one of the causes of weakening of the bone.
At present, the age limit (50-60 years) for osteoporosis has seen a drop with many younger people increasingly suffering from the ailment. Factors like unhealthy lifestyle, late-night shifts, smoking and alcohol consumption have been found to be the culprits behind the rise in osteoporosis cases among the young. Recent studies have identified vitamin D deficiency as a major factor for poor bone health and bone mass density in the young.
How to keep your bones strong and healthy? And manage Osteo - penia/porosis complications:
Bone loss can be prevented by adopting these very simple but effective ways:
- Exercising can help in building strong bones and muscles, while preventing bone loss.
- Maintaining a calcium intake of 1000 mg for pre-menopausal women and 1200 mg for women post menopause.
- Staying out in the sun for 20 minutes to produce requisite amount of Vitamin D for calcium absorption and using supplements of vitamin D.
- There are many safe medicines available to prevent and treat osteoporosis like alendronates, calcitonin, Parathyroid , teriparatide preparation etc.
- In osteoporosis induced /associated fractures we have to to modify implants to negate weak purchase of implants in bone and improve mobility.
We have been using these modifications in established osteopenia/porosis case in fractures treatment/joint replacement/ arthroscopic fixations and MIS spine fracture management.
In case you have a concern or query you can always consult an expert & get answers to your questions!
3997
people found this helpful
Shared 8 months ago • Featured Tip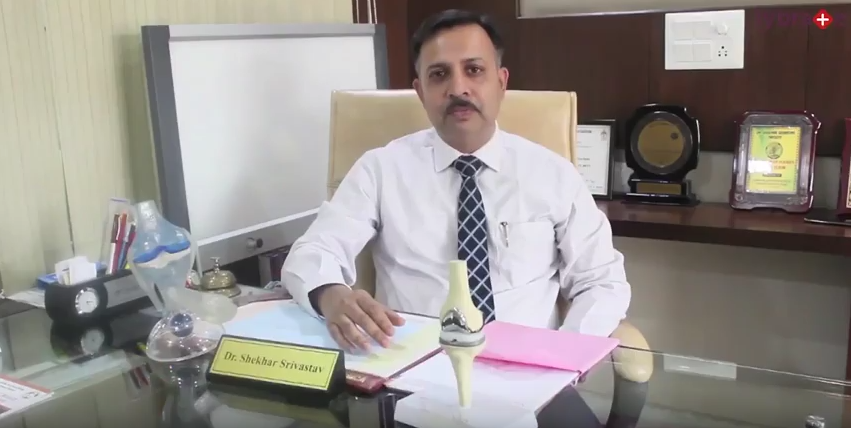 Dear friends,
I'm Dr. Shekhar Srivastav. I'm senior consultant of orthopedic at Sant Permanand hospital and I have clinic at Jagriti Enclave name Prime Specialty Clinic.
Today I ll be speaking on knee arthritis and its management, the causes of knee arthritis and how do we manage it. Now if we see the knee is compose of these two bones, this is a thigh bone and this is a leg bone and this forms a knee joint. Now the knee joint's end of the bone is covered with cartilage. Now cartilage are cushion like structures which helps in shock absorptions and helps in smooth motion of the knee joint. Now when this cartilage get destroyed you get arthritis. So there are many causes of arthritis like infection it can be any inflammatory cause, trauma. But the most common cause is aging process. As we age due to wear and tear the cartilage gets destroyed and start getting this arthritis. So the patient will first complain of pain and stiffness while walking. Then he will have difficulty in climbing up the stairs or having difficulty walking long distances as the problem increases you will have problem in getting up from sitting position, complain of pain, stiffness and swelling in the knee joint and in the severe stages there will be the deformity of the knee. You must have seen your neighbors or your parents having bow legs which is because of advance form of arthritis of the knee joint the osteoarthritis of the knee joint. Now there are many factors which contribute to arthritis of the knee joint. The most common being is aging process i.e. because of wear and tear but we also see arthritis more in females or there is also some sort of family tendency it means that if your parents were having arthritis then there is slightly higher chance that you may develop arthritis. How can we prevent it? So there are various things which you can do to prevent the symptoms of arthritis.as you know that it is an aging process so it can't be stopped but the pain or disability arising from it can be prevented. First of all you have to maintain your weight so, obesity is one of the major causes of the arthritis so you should prevent obesity, you should keep your muscles strong by doing exercises, you should keep your joints flexible by exercising by stretching exercises and then there are also some medications. Physiotherapy, medications they all helps in preventing arthritis. But if you don't get better with that means arthritis is severe then in that case sometimes you need injections. Now injections are given inside the knee joints and if given judiciously they will give very good relief.in very severe cases when the joint is totally destroyed, the joint is deformed, the limb is not align properly then in that case surgery is needed. There are different type of surgeries for arthritis which will be decided by your orthopedic surgeon. Now we have arthroscopy which is just a key ball incision surgery or we can have alignment surgery. One of the most common procedure we perform is knee replacement. Now people have misconception that in knee replacement whole of the knee is removed, it's not done in that way. We just gave shape at the end of the bone and we put cap over it just like this so you just gave shape at the end of the bone and you applied a cap over it similarly for the leg bone also. You put the cap over it and in between there is a plastic type thing which allows smooth motion of the knee joint. So these are the various causes and treatments of arthritis. The treatment varies according to the grade of arthritis and that is decided by your orthopedic surgeon.
If you want to know more about the problem or if you have any problem or if you want to contact us, you can contact me at lybrate or you can contact me at Sant Permanand hospital or in my clinic Prime Specialty Clinic at Jagriti Enclave. Thank you!
2562
people found this helpful
Shared 9 months ago • Featured Tip
If you are experiencing joint stiffness in your hip along with pain and tenderness, you could be suffering from hip arthritis or osteoarthritis. Osteoarthritis accounts for being the most common form of arthritis. It is referred to as degenerative joint disease and old-age arthritis and usually, occurs because of age-related issues. The condition occurs when injury and inflammation of a joint lead to the breakdown of the cartilage tissue, causing pain, swelling, and deformity.
How hip arthritis affects the hip joint?
People who are affected by osteoarthritis of the hip may have difficulty in walking properly. Diagnosis in the early stage is difficult as pain may occur in various locations such as the thigh, groin, knee or buttocks.
The underlying causes
The factors responsible for osteoarthritis include increasing age, joint injury and excess body weight. Some other factors may also be responsible. They are as follows:
When the joints have formed improperly.
In case of inherited defects in the cartilage.
When a person puts excess stress on the hip joint because of being overweight or due to certain activities and motions.
How it can be detected?
The different symptoms of hip arthritis or osteoarthritis are as follows:
Joint stiffness, especially after waking up in the morning.
Joint stiffness after sitting for a long period.
Swelling, pain, and tenderness in the hip joint.
A crunching feeling or sound of bones rubbing against one another.
The inability to move the hip for carrying out daily activities.
Treatment
The aim of osteoarthritis treatment is to improve the patient's ability to move about so that his regular life is less affected. The function of the hip and pain management are other targets of treatment for this condition. The different treatment plans are as follows:
Proper joint care and rest
Using a cane while walking for taking weight off your hip
Losing excessive weight
Non-drug pain relief measures for controlling pain
Regular exercise
Several medicines, including NSAIDS and other prescribed pain medication
Alternative therapies
Hip replacement surgery
This is a surgical procedure used for osteoarthritis treatment when all other treatment plans fail. The damaged ball of the hip joint is replaced with a metal ball in this surgical procedure. The hip socket is resurfaced by using a plastic liner and metal shell. Apart from the mentioned treatment procedures, hip resurfacing is another surgical option for osteoarthritis treatment, which helps in giving relief when a hip replacement surgery is delayed. In this procedure, the affected hip joint surfaces are surgically removed and are replaced with metal.
In case you have a concern or query you can always consult an expert & get answers to your questions!
2471
people found this helpful
Shared 9 months ago • Featured Tip
There are many conditions that can affect the foot. Plantar fasciitis is one of the most common causes of heel pain. The plantar belt is the level band of tissue (tendon) that can give your heel unresolved issue toes. It can form curves on your foot. In the event that you strain your plantar belt, it gets powerless, swollen, and chafed (excited). Mobility also becomes an issue in such cases. At this point, your heel or the base of your foot will hurt when you try to stand or walk.
Plantar fasciitis is commonly found in middle aged people. It also affects elderly individuals who are constantly on their feet. It is known to affect people who are into sports or even those in the defense forces. It can happen in one foot or both feet.
Causes: Rehashed strain can cause the tendon to tear. These can prompt agony and swelling. This will probably happen if the following conditions are met:
Your feet roll inward excessively when you walk (too much pronation)
You have high curves or level feet
You walk, stand, or keep running for drawn out stretches of time, particularly on hard surfaces
You are overweight
You wear shoes that don't fit well
You have tight Achilles tendons or calf muscles
Symptoms: A vast majority of patients with plantar fasciitis experience pain when they begin to move about after getting out of bed or sitting for a while. You may have less stability and experience pain after you take a couple strides. The motion also begins to sting the feet.
Treatment: There are numerous things you can try to improve your foot:
Avoid walking or running on hard surfaces.
To lessen the pain and swelling, you can try applying ice on your heel. You can also take an over-the-counter pain reliever like Ibuprofen, (for example, Advil or Motrin) or naproxen, (for example, Aleve).
Do toe stretching exercises and calf and towel extensions a few times a day, particularly when you wake up in the morning. (To perform towel extensions, you have to pull on both closures of a moved towel that you put under the bundle of your foot.)
Get another pair of shoes. Pick shoes with great curve support and a padded sole. Additionally, you can wear heel glasses or shoe embeds (orthotics). Use them in both shoes even if only one foot is affected.
Plantar fasciitis is caused by wounds that have happened after some time. With treatment, you will have less agony in a couple of weeks. The recovery period could also range from a couple of months to a year.
In case you have a concern or query you can always consult an expert & get answers to your questions!
3999
people found this helpful
Shared 9 months ago • Featured Tip
Runner's knee is a painful condition that is usually encountered by athletes who indulge in varied exercises like running, jumping, walking, biking and more, on a regular or professional basis. The kneecap is a region that gets affected with aches and pain when a person is suffering from Runner's knee. This condition can occur due to a fall or constant bending of the knee, which can lead to misalignment of the knee joints and knee cap. Also, weak muscles and lack of balance during physical activities can add to the risk of contracting this condition.

Here's how you can deal with it.
Give it Rest: Literally! Suffering from Runner's knee could also mean that your body is trying to ask you to slow down. Wear and tear from excessive levels of physical activity can lead to Runner's knee, and in such cases, the best way to come back to peak physical form is to take some rest so that the knee is free of activity and consequent pain until it is ready to take on exercise again.
The Only Way is 'Up': When you are suffering from pain in the region behind and around the knee cap due to Runner's knee, the best way to alleviate the pain is to place your knee in an elevated position. Get yourself some comfortable cushions and pile a few of them up before placing your knee on top. This position will give support even as blood circulation increases and inflammation, if any, decreases.
Anti-inflammation Medication: See your doctor for chronic Runner's knee and find out if you are suffering from inflammation which may require the help of medication. This medication can bring down and gradually eliminate the inflammation or swelling, to give you relief from the pain. Remember to check for side effects before you take these medicines, though.
Strengthening Exercises: A sure shot way of dealing with chronic pain is to do some muscle strengthening exercises as prescribed by your orthopaedic specialist or a physiotherapist. Doing these exercises will give your muscles the strength to support your knees in a better way while you indulge in athletic activities. Remember to substantiate these exercises with a calcium and protein rich diet as well.
Cold Compress: In case you have had a fall or suffered an injury which has led to Runner's knee, you can make use of a cold compress or an ice pack to relieve the pain for some time. Ice is a well-known treatment for acute and sudden pain.
Runner's knee is a condition that needs care, rest, and medication if it is persistent. If these methods do not help, you should see a doctor for scans and tests. In case you have a concern or query you can always consult an expert & get answers to your questions!
2436
people found this helpful
Shared 9 months ago • Featured Tip
Carpal Tunnel Syndrome is a painful one that is born from a strain on the median nerve, which loops through the wrist bone to connect it with the rest of the hand and fingers so as to promote motion. This condition can be a painful and debilitating one that usually starts at night, and affects the various fingers, especially the thumb and index finger. The symptoms include numbness, a tingling sensation, a weak grip, and the inability to do many tasks that involve the thumb and index finger. There are many ways of treating this condition with the help of physiotherapy, steroids and corticosteroids. There are easier ways of dealing with this issue on an everyday basis, as follows.
Wrist Splint: It is a good idea to wear a wrist splint at night which will keep the bones and muscles stationary as the pain in this condition usually starts at night. This will also prevent further damage to the median nerve.
Activity: Keep your activity to a minimum to give your hand and rest, in particular, some much needed rest from the pain, numbness and tingling. Further, you need to avoid activities that cause too much pain and numbness. Also, take care to keep your thumb and wrist straight during other activities so that there is less strain on the median nerve.
Strength and Flexibility: Many times, the pain from the wrist and fingers can spread towards the arm as well. In order to prevent this and to treat the pain on a more long term basis, it is important to turn to some mild exercise which can make the area more flexible and strong. This can include wrist twists which can be done ten times for each hand. One can also try Yoga to strengthen the joints in the upper body.
Ice Pack: Use an ice pack or ice compress on your wrist for ten to fifteen minutes each every few hours to help in relieving unbearable pain.
Anti-Inflammatory Medication: Patients suffering from this condition can also turn to non steroid medication that will help in bringing down the inflammation. This inflammation is usually responsible to a great extent for symptoms like numbness and pain which can halt various activities. These drugs may include aspirin, ibuprofen, and even naproxen sodium.
Taking Breaks: One must take regular breaks at work and flex the fingers and the wrist so that the painful bending posture does not make matters worse.
Ensuring that you manage your everyday functioning despite Carpal Tunnel Syndrome is a matter of balancing your activities with rest.
In case you have a concern or query you can always consult an expert & get answers to your questions!
4166
people found this helpful
Shared 10 months ago • Featured Tip
Osteoporosis is a disease that affects the bones of its sufferers. This is most commonly found in women, especially in those who are close to, or going through, menopause. Hormonal changes around this period in a woman's life usually lead to various changes in her body. One of these changes includes loss of bone tissue which can leave the patient with brittle and weak bones, a condition that is also known as osteoporosis. This condition literally imbibes the word porous, meaning hollow bones. It is born from an acute deficiency of calcium and Vitamin D. The DEXA Scan or bone density test, also known as the Dual Energy X Ray Absorptiometry Scan, is one of the most effective tests that can help you in detecting this kind of damage or thinning bones. Here's why.
Fractures: The DEXA Scan is an important one because it sends low energy beams to areas like your joints and tissues to show how susceptible you are to fractures. It does so by measuring the strength of the tissues as well as the bones to see how brittle they may be.
Other Ailments: Measuring the thinning of your bones can also point to the presence of other ailments that may have gone unnoticed or undetected, earlier. These can include kidney disease, hyperparathyroidism which happens due to overactive secretions of the said gland, as well as liver disease due a malfunctioning liver, intestinal disease and various disorders in the intestinal tract, and a serious Vitamin D deficiency. With this scan, you can get an insight into the other parts of the body affected by the bone density, and whether or not they are functioning properly.
Estrogen: Simply checking the estrogen levels cannot ascertain whether or not you have osteoporosis, as a high estrogen level can be credited to a particularly heavy period cycle. It does not show the bone health the way a DEXA Scan does.
Easy and Standardised: This method of scanning usually happens with the help of a mounted X ray machine type, hand held gadget which can be extended to conduct the scan. This is an easy and standardised method that releases low levels of radiation which also makes it a healthier option.
Bone Density Scores: The T Scores and Z scores point towards the bone density and help in diagnosing the condition efficiently. With a systematic scoring system, it is a sure shot test for osteoporosis.
Osteoporosis is a serious condition. The first step in treating the same is to get a detailed scan like the DEXA scan done, so as to test the extent of the bone thinning to ensure that proper and timely treatment takes place.
In case you have a concern or query you can always consult an expert & get answers to your questions!
2375
people found this helpful
Shared 1 year ago • Featured Tip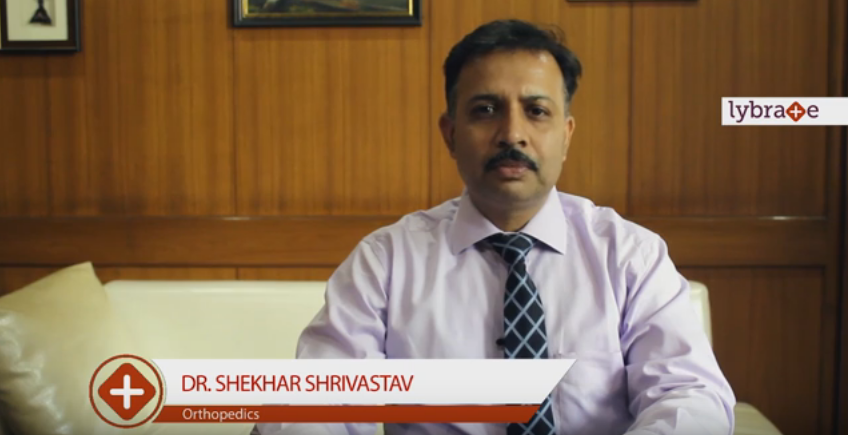 Dear friends, I am Dr Shekhar Shrivastav. I am senior consultant orthopaedic at Sant Parmanand Hospital, Delhi. Today, we'll be discussing Arthritis and specifically arthritis of the knee joint.
Now people usually come and ask me what do you mean by arthritis. So arthritis is the inflammation of the joint. Joint is made up of two ends of the bone which are lined by an articular cartilage which helps in a smooth motion of the joint. So when that cartilage gets destroyed you get arthritis. Now it can get destroyed due to various reasons but the most common reasons are due to ageing process which we call osteoarthritis. So there is degenerative wear and tear of the joint which leads to osteoarthritis or there can be an inflammatory cause such as rheumatoid arthritis which involves the lining of the joint and damages the cartilage. Now then people ask or most of the people who come to us with arthritis involve arthritis of the knee joint. So knee joint is the joint which is common in which is most commonly involved in osteoarthritis of the knee joint. The patient usually comes with pain, swelling and stiffness. They have difficulty in walking, climbing stairs and sometimes in severe cases, they have pain even at rest.
How do we manage that?
Now in order to manage that first, we should know what is the cause of arthritis? So we do some x-rays. X-rays give us an idea about the cause of arthritis as well as the extent of the damage. Now we also go for some blood tests which will give us an information if it's because of an inflammation or any infection. So these are the various causes of arthritis.
Now how do you manage our practice?
Patient has a company with pain, swelling and such disability so initially, we start with conservative management which is nonoperative management. So in that we ask the patient to do some lifestyle modification like we asked them to avoid using stairs or if they are using stairs then they have to use a railing so that there is not much stress on the joints. If they are into sports then we ask them to shift from contact sports like jogging or Aerobic to low impact exercises like swimming or cycling. We send them for physiotherapy. Physiotherapy helps a lot in arthritis. It helps in gaining strength in the muscles which protects the joint and it also gives increased flexibility and moment of the joint. We can give some medications and form of painkillers and thin perimeter because they reduce the inflammation, reduces the pain and in acute cases we can also inject the region.
Now, in severe arthritis when all this treatment has failed in that case it requires surgery. Surgery can be in different form. If the patient is having any loose fragment which is causing locking, then, in that case, we can go for arthroscope which is a keyhole surgery, where we make just small incisions like the tip of this pen, we put our instruments inside and we take out that piece which is a simple thing. In severe cases, we go for replacements. So it can be either partial replacement or total knee replacement. Now in severe cases with patients of great disability who have difficulty in walking who have pain on each step, who have pain even at rest, knee replacement surgery is a boon for these patients. It increases their activity, it increases their social life and it also makes them more mobile.
So if you want to know more about arthritis, if you are suffering from this problem and you want treatment you can contact me through lybrate or you can contact me at Sant Parmanand Hospital, Delhi.
Thank you.
3790
people found this helpful
View All Feed
Near By Doctors

MS - Orthopaedics, Fellowship in Sports injuries, Shoulder & Knee arthroscopy, Fellowship in Paediatric Orthopaedics, Fellowship in Paediatric Orthopaedics
Orthopedist
Book Appointment

MBBS, Diploma In Orthopaedics (D. Ortho), DNB - Orthopedics, Mch, MCH
Orthopedist
Apollo Spectra Hospital - Karol Bagh,
Book Appointment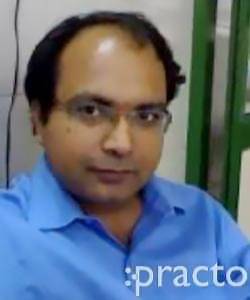 MS - Orthopaedics, MBBS
Orthopedist
Apollo Spectra Hospital - Karol Bagh,
Book Appointment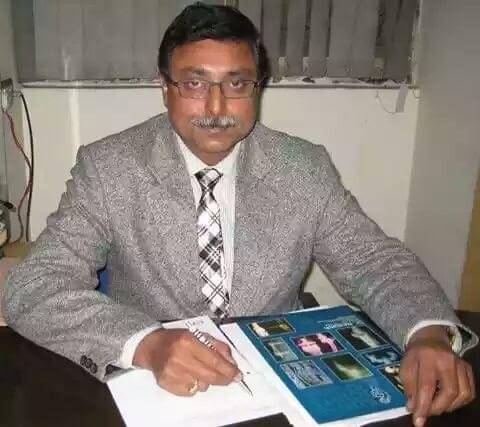 DNB (Orthopedics), Diploma in Orthopedics, MBBS
Orthopedist
Jeewan Nursing Home & Hospital,
Book Appointment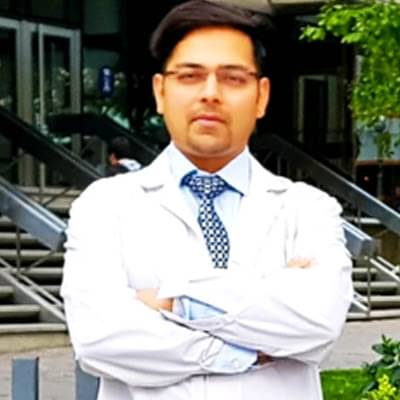 MS - Orthopaedics, DipSICOT, Fellowship in Arthroscopy,Liverpool,UK, Fellowship Hip Arthroplasty,Argentina, Fellowship Knee Arthroscopy,Argentina, MBBS
Orthopedist
Book Appointment

DNB - Orthopaedics, MBBS
Orthopedist
Sir Ganga Ram City Hospital,
Book Appointment