Personal Statement
My favorite part of being a doctor is the opportunity to directly improve the health and wellbeing of my patients and to develop professional and personal relationships with them.
...more
My favorite part of being a doctor is the opportunity to directly improve the health and wellbeing of my patients and to develop professional and personal relationships with them.
More about Dr. Shalu Wadhawan
Dr. Shalu Wadhawan is a popular Gynaecologist in Ganesh Nagar, Delhi. She has had many happy patients in her 46 years of journey as a Gynaecologist. She has done MBBS, MD , DNB . She is currently associated with Shanti Medical Centre in Ganesh Nagar, Delhi. Book an appointment online with Dr. Shalu Wadhawan and consult privately on Lybrate.com.

Lybrate.com has a nexus of the most experienced Gynaecologists in India. You will find Gynaecologists with more than 37 years of experience on Lybrate.com. You can find Gynaecologists online in Delhi and from across India. View the profile of medical specialists and their reviews from other patients to make an informed decision.
Info
Education
MBBS - Lady Hardinge Medical College, New Delhi - 1973
MD - Kasturba Medical College - 1999
DNB - Delhi - 1999
Languages spoken
English
Hindi
Location
Book Clinic Appointment with Dr. Shalu Wadhawan
D-5 Opposite Mother Dairy & Nr Ganesh Nagar Bus Stand Patpar Ganj Road Pandav Nagar Delhi - 110092

,

Delhi
Get Directions
Services
Submit Feedback
Submit a review for Dr. Shalu Wadhawan
Your feedback matters!
Write a Review
Feed
Nothing posted by this doctor yet. Here are some posts by similar doctors.
गठिया, एक या अधिक जोड़ों की सूजन है। हालांकि, "गठिया" शब्द का अर्थ जोड़ों की सूजन है, परंतु इस शब्द का उपयोग लगभग 200 आमवाती रोगों और शर्तों का वर्णन करने के लिए किया जाता है, जो जोड़ों, जोड़ों के आसपास के ऊतकों और अन्य संयोजी ऊतक को प्रभावित करते हैं । सामान्य गठिया के लक्षणों में सूजन, दर्द, कड़ापन और गति की सीमा में कमी शामिल है। गठिया के कुछ प्रकार, जैसे संधिशोथ गठिया और ल्यूपस (एसएलई), कई अंगों को प्रभावित कर सकते हैं और व्यापक लक्षण पैदा कर सकते हैं। गठिया 65 वर्ष या उससे अधिक आयु के लोगों में बहुत आम है, लेकिन सभी उम्र के लोग (बच्चों सहित) प्रभावित हो सकते हैं।

लगभग 200 प्रकार की गठिया स्थितियां होती हैं, जो सात मुख्य समूहों में विभाजित हैं:
1. सूजन संबंधी गठिया
2. अपक्षयी गठिया
3. मुलायम ऊतक पेशाब का दर्द
4. पीठ दर्द
5. संयोजी ऊतक रोग
6. संक्रामक गठिया
7. मेटाबोलिक गठिया
जब आपके गठिया होते हैं, तो आपका शरीर सूजन की स्थिति में होता है। आप जो खाते हैं वह न केवल सूजन को बढ़ा सकता है, बल्कि मोटापा, हृदय रोग और मधुमेह जैसी अन्य चिरकाली स्थितियों का खतरा भी बढ़ा सकता है। इसके अलावा, कुछ खाद्य पदार्थ सूजन से लड़ने, हड्डियों को मजबूत करने और प्रतिरक्षा प्रणाली को बढ़ावा देने के लिए जाने जाते हैं।

गठिया रोग मे परहेज
निम्नलिखित खाद्य पदार्थों का परहेज़ करें:
1. तला और प्रसंस्कृत खाद्य पदार्थ: शोधकर्ताओं ने पाया है कि तला हुआ और संसाधित खाद्य पदार्थों की खपत को कम करने से सूजन कम हो सकती है और वास्तव में शरीर की प्राकृतिक सुरक्षा को बहाल करने में मदद मिलती है। वनस्पति तेलों में तला हुआ भोजन से बचें, जो ओमेगा -6 फैटी एसिड में अधिक है।
2. मीठा: डेसर्ट, पेस्ट्री, चॉकलेट बार, सोडा, यहां तक कि फलों के रस का विरोध करना मुश्किल हो सकता है। वे रक्त की अम्लता बढ़ा सकते हैं और सूजन को बढ़ा सकते हैं। चीनी कई नामों से जाना जाता है, इसलिए संघटक लेबल पर "ओज़" में समाप्त होने वाले शब्दों का ध्यान दें, जैसे कि फ्रुक्टोज या सुक्रोज़।
3. लाल मांस: इसमें एरेक्इडोनिक एसिड नामक एक ओमेगा -6 फैटी एसिड का उच्च स्तर होता है, जो दर्द और सूजन को बढ़ा सकता है। अच्छी गुणवत्ता वाले लाल मांस का एक छोटा टुकड़ा फायदेमंद हो सकता है, लोहा जैसे अच्छे स्तरों की आपूर्ति कर सकता है; हालांकि, गठिया वाले लोगों को प्रति सप्ताह एक या दो बार से ज्यादा नहीं खाना चाहिए।
4. कॉफ़ी: कॉफी भी रक्त की बढ़ती अम्लता का कारण बन सकती है, जिससे सूजन बढ़ जाती है। हरी चाय और हर्बल चाय बेहतर विकल्प हैं।
5. नैटशाइड परिवार की सब्जियां: टमाटर, सफ़ेद आलू, बैंगन और काली मिर्च गठिया वाले कुछ लोगों में दर्द और सूजन को बढ़ा सकते हैं।
6. मोनो-सोडियम ग्लूटामेट (एम.एस.जी): मोनो-सोडियम ग्लूटामेट (एम.एस.जी) एक स्वाद बढ़ाने वाला खाद्य योजक है जो सबसे अधिक तैयार एशियाई भोजन और सोया सॉस में पाया जाता है। यह फास्ट फूड, तैयार सूप्स, सलाद ड्रेसिंग और डेली मांस में भी जोड़ा जाता है। यह क्रोनिक सूजन को ट्रिगर कर सकता है और यकृत के स्वास्थ्य को प्रभावित कर सकता है।
7. नमक और परिरक्षक: लंबे समय तक शेल्फ जीवन को बढ़ावा देने के लिए कई खाद्य पदार्थों में अत्यधिक नमक और अन्य संरक्षक शामिल होते हैं। कुछ लोगों के लिए, नमक की अतिरिक्त खपत के कारण जोड़ों की सूजन हो सकती है।
8. शराब और तंबाकू: तंबाकू और शराब का इस्तेमाल कई तरह की स्वास्थ्य समस्याएं पैदा कर सकता है, जिनमें कुछ आपके जोड़ों को प्रभावित कर सकती हैं। धूम्रपान करने वालों को संधिशोथ के विकास के लिए अधिक खतरा होता है, जबकि जो लोग शराब का सेवन करते हैं वे गाउट के विकास के लिए अधिक जोखिम रखते हैं। इसके अतिरिक्त, शराब यकृत के लिए एक बोझ है। अत्यधिक उपयोग यकृत फ़ंक्शन को कमजोर कर देता है, अन्य बहु-अंग परस्पर क्रियाओं को बाधित कर सकता है और सूजन पैदा कर सकता है।
अपने आहार में फल और सब्जियों के अनुपात में वृद्धि, सूजन को बढ़ावा देने वाले खाद्य पदार्थों पर की कटाई, मछली को अपना मुख्य प्रोटीन बनाने और अधिक ओमेगा -3 प्राप्त करने से आपके गठिया के लक्षणों में बड़ा अंतर हो सकता है।
4468
people found this helpful
There are many reason not to get periods first confirm pregnancy them if it's negative then have to see anaemia. If that also normal then see a doctor in person.
4
people found this helpful
Patience is the key. It took nine months for your tummy muscles to stretch to accommodate a full-term baby. So it makes sense that it can take that long, or longer, to tighten up again. -- The speed and degree of this tightening up depends on a few factors, including:-------- •What shape and size you were before you conceived your baby.-- •How much weight you gained during pregnancy.-- •How active you are.-- •Something you can't do anything about: your genes.-- You may find it easier to shed the weight if: -- •You gained less than 13.6kg and exercised regularly during pregnancy.-- •You breastfeed.-- •This is your first baby.-- NOTE you shouldn't aim to be back to your pre-pregnancy weight until about six months after your baby's birth. -- Breastfeeding may help, especially in the early months after giving birth. If you breastfeed, you'll burn extra calories to make milk – about 500 calories a day. You may lose your pregnancy weight more quickly than mums who bottle-feed their babies. -- Breastfeeding also triggers contractions that help to shrink your womb, making it a workout for your whole body. However, if you eat more than you burn off, you will put on weight, even if you breastfeed.-- It's fine to lose weight while you are breastfeeding. Your body is very efficient at making milk, and losing up to 1kg a week shouldn't affect the amount of milk you make. -- However, if you have a newborn to look after, you'll need plenty of energy. Trying to lose weight too soon after giving birth may delay your recovery and make you feel even more tired. It's especially important not to attempt a very low-calorie diet. So try to wait until you've had your postnatal check before start trying to lose weight.-- Eating healthily, combined with gentle exercise, will help you to get in shape. The following general guidelines will help you to achieve and maintain a healthy weight: -- •Make time for breakfast.-- •Eat at least five portions of fruit and vegetables a day.-- •Include a starchy food such as bread, rice, pasta (preferably wholegrain varieties for added fibre) or potatoes in each meal.-- •Go easy on high-fat and high-sugar foods, such as biscuits and cakes. •Watch your portions at mealtimes and the number and type of snacks you eat between meals.-- There's no right answer about how many calories a day you should have. The amount you need to eat depends on your weight and how active you are. -- Exercise can help to tone stomach muscles and burn calories. If you exercised right up until the end of your pregnancy, you can do some light exercise and stretching from the start.-- If you stopped exercising during your pregnancy or are a newcomer to fitness, it is better to start exercising more slowly. -- Fitness aside, all new mums can begin pelvic floor exercises and work on gently toning up lower tummy muscles as soon as they feel ready. This may help you to get back to your pre-pregnancy shape and help to flatten your tummy.-- When you feel up to it, take your baby out for walks in his pushchair. Getting out and about will help to lift your mood and exercise your body gently. You may find there are pushchair workouts with other new mums in your local park.--
4
people found this helpful
Lybrate-user Thank you for the question. Any type of vaginal discharge should be seen in person. As there are different treatment plans available for different conditions. So please consult the nearby gynecologist. Wish you the best of luck.

FAPS (Cosmetic Surgery)-USA,, M.Ch - Plastic Surgery, MS - General Surgery, MBBS
Cosmetic/Plastic Surgeon, Delhi
Breast augmentation is known to be popular among women and is frequently done and shows quite satisfying results.
Breast augmentation can enhance your appearance and your self-confidence, enlarging your breasts and making them more proportional with the rest of your body. Breast augmentation can also be used to correct differences in the size of your breasts or sagging breasts, which can occur after pregnancy and breastfeeding.
Getting the right size: choosing the right size for breast augmentation is very important. It's wrong to believe that bigger implants are not always good. The size of implant should be decided after proper assessment of the breasts. In general, size selection is made based on your natural breast size. Whether you opt for a saline implant or a silicone one, implants come in varied sizes ranging from 120 cc to 500 cc. When you choose a size for yourself, you'll have to keep in mind your body frame as well as appearance you wish to have post surgery.
Incision options: depending on the results you expect, you'll also need to consider which incision (a surgical cut made in your skin before the operation) option you should select before undergoing surgery. Incisions can range anywhere from 1-4 inches, with their lengths increasing as the implants expand in size. There are also certain incisions, such as the belly button incisions that are really small and don't leave behind visible scar tissue.Apart from belly button incision, some of the other incision options that a surgeon may employ for breast augmentation could be:- armpit incision (incision made in the underarm area for breast implantation through the armpit)- nipple incision (incision made on the areola, which is the circular area of pigmented skin surrounding a nipple)- crease incision (incision made in the crease area below the breast for implantation).
Picking silicone or saline implants: when it comes to implants, you have two options available - saline or silicone. Providing a uniform shape and firmness, saline implants come filled with sterile salt water. In contrast, silicone breast implants contain elastic gel, giving them the look of natural breasts. In terms of elasticity, saline implants can be adjusted more easily as you can inject or remove liquid from the implant. In contrast, silicone implants cannot be adjusted as they are already filled with the gel.
Following the surgery, it is important to have restricted light activities, with no lifting or heavy duties for 7-10 days. Most patients may drive again and return to work within 7 days after the surgery. Heavy activities and sport should not be undertaken for 3-4 weeks following the surgery.
Breast augmentation surgery requires a general anaesthetic, with the operation taking 1-2 hours, and is usually performed as a day-stay or overnight-stay procedure.Implants are placed either behind the breast tissue or under the pectoralis muscle on the chest wall. Breast implants placed underneath the muscle have a more natural shape, a lower chance of capsular contracture (hardening) of the implant, and it is easier for mammography.
In case you have a concern or query you can always consult an expert & get answers to your questions!
3076
people found this helpful
From lmp day 8 of cycle till day 18th is most fertile period for women. No it is not risky to get pregnant at the age of 30 yrs,
1
person found this helpful

Diploma In Gastroenterology, Diploma In Dermatology, BHMS
Scanty menses or periods can occur normally at the extremes of the reproductive life that is, just after puberty and just before menopause. This is because ovulation is irregular at this time, and the endometrial lining fails to develop normally. But normal problems at other times can also cause scanty blood flow.
1
person found this helpful
Excitement mai liquid nikalna normal hai lekin agar smell aaye ya taklif ho toh dawai bhi jaroiri hoti hai

BASM, MD, MS (Counseling & Psychotherapy), MSc - Psychology, Certificate in Clinical psychology of children and Young People, Certificate in Psychological First Aid, Certificate in Positive Psychology, Positive Psychiatry and Mental Health
Dear user. SEXUAL INTERCOURSE WITH PREGNANT WOMEN is not advisable during the first three months and the last three months of pregnancy. You can have sexual intercourse during the middle three months of pregnancy but only after permission from your gynecologist. Take care.
1
person found this helpful

BASM, MD, MS (Counseling & Psychotherapy), MSc - Psychology, Certificate in Clinical psychology of children and Young People, Certificate in Psychological First Aid, Certificate in Positive Psychology, Positive Psychiatry and Mental Health
Dear user. I can understand. If you have irregular period or are not sure when you ovulated, you can do a URINE HOME PREGNANCY TEST 14 days after you last had unprotected sex. However for accuracy of result, it is recommended to do the test 21 days after intercourse. To TEST PREGNANCY AT HOME simply add urine to a small piece of soap, if froth forms, or if the soap bubbles up, the test is positive. Mix ¼ cup of tuna juice and ¼ cup of vinegar in a plastic cup. Now pee in a separate cup and then add your urine to this mixture. After a few minutes, if the color changes to green, then you are pregnant. Take care.
View All Feed
Near By Doctors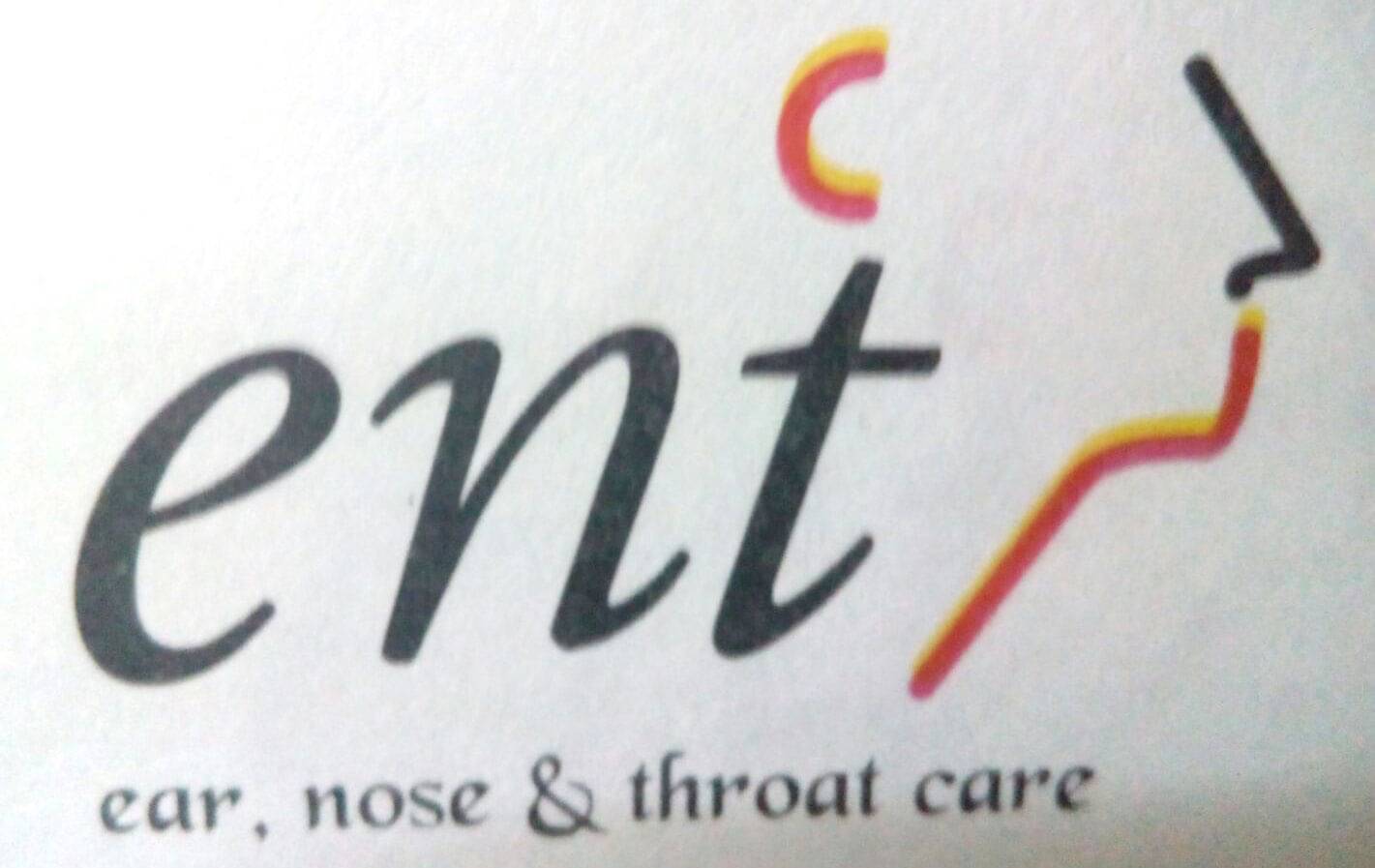 Book Appointment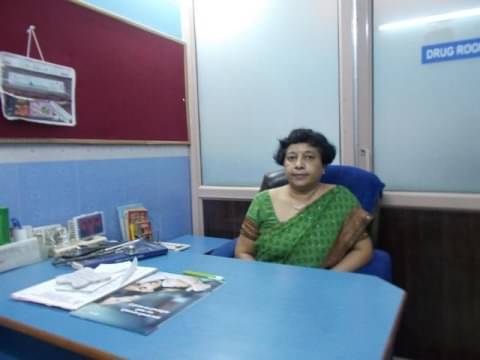 MS - Obstetrics and Gynaecology, MBBS
Gynaecologist
Book Appointment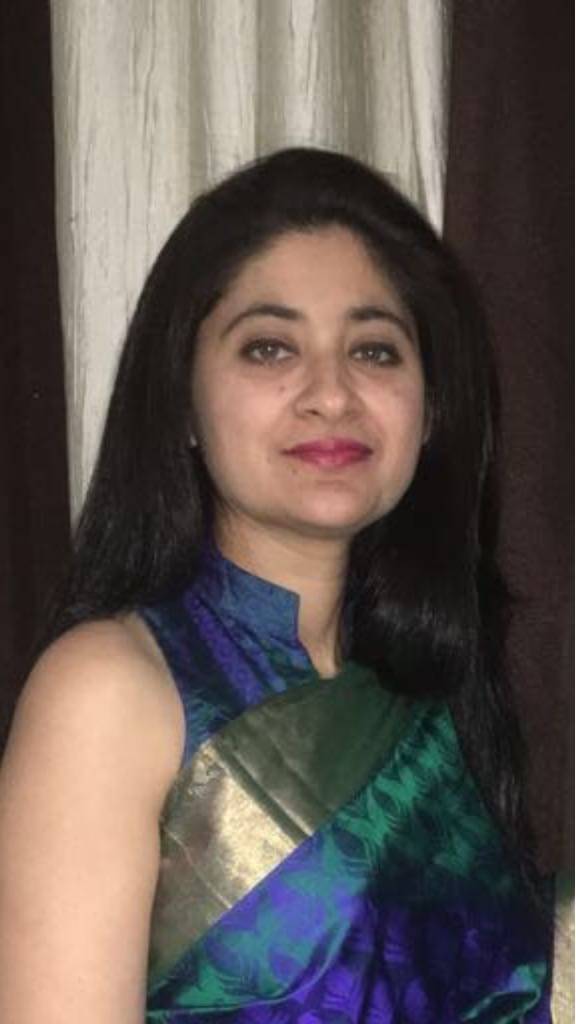 DNB (Obstetrics and Gynecology), DGO, MBBS Bachelor of Medicine and Bachelor of Surgery
Gynaecologist
Book Appointment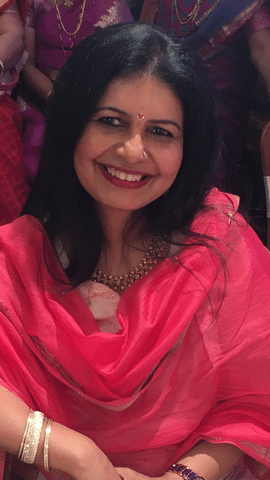 MBBS, Post Graduate Diploma In Sonography Obs - Gynae & Abdomen
Gynaecologist
Book Appointment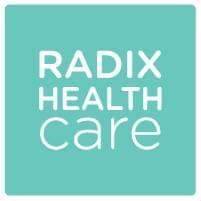 Book Appointment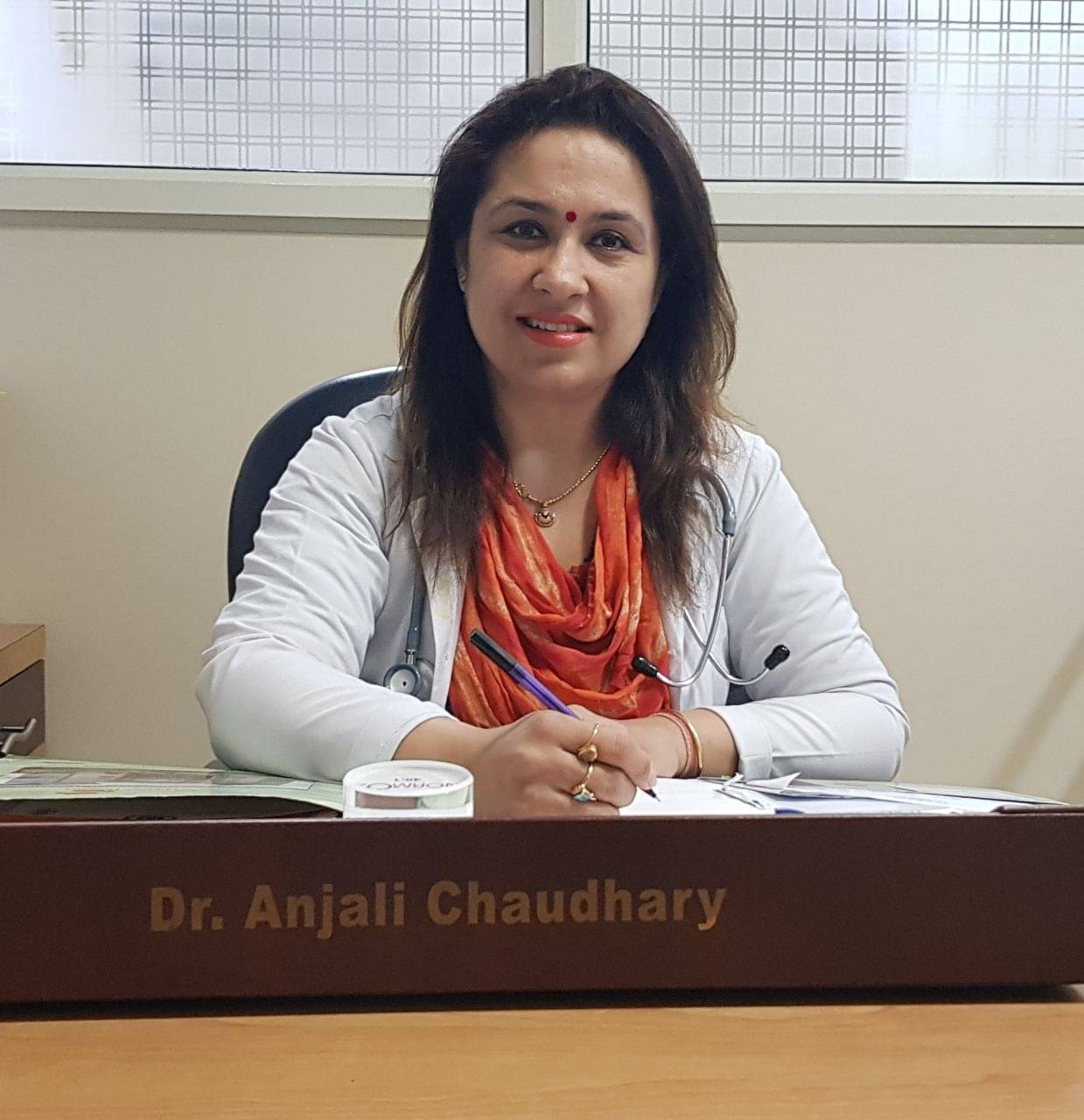 MBBS, MD - Obstetrics & Gynaecology, DNB - Obstetrics and Gynecology
Gynaecologist
Arogya Hospital Chitra Vihar,
Book Appointment