Personal Statement
I want all my patients to be informed and knowledgeable about their health care, from treatment plans and services, to insurance coverage.
...more
I want all my patients to be informed and knowledgeable about their health care, from treatment plans and services, to insurance coverage.
More about Dr. Shailendra Lalwani
Dr. Shailendra Lalwani did his MBBS from SMS Medical College in Jaipur, Rajasthan and his MS in General Surgery from the prestigious JNL Medical College in Ajmer, Rajasthan. He did his super speciality (DNB) in Surgical Gastroenterology from Sir Ganga Ram Hospital in New Delhi. He has a well-established and reputed practice in Rajendra Nagar, Delhi. Dr. Shailendra Lalwani specialises in liver transplants, Hepatobiliary & Pancreatic Surgery, colorectal surgery and general and advanced laparoscopic surgery. He is a professional member of Indian Association of Surgical Gastroenterology, Association of Surgeons of India, World Association of Laparoscopic Surgery and Indian Society of Organ Transplant. He has been awarded a Fellowship in Minimal Access Surgery (FMAS) by World Association of Laparoscopic Surgery. Dr. Shailendra Lalwani has an active practice spanning more than 15 years. He keeps his patients informed about their treatment plan and procedure and informs them about their insurance coverage. Currently he practices from Sir Ganga Ram Hospital in Rajendra Nagar, Delhi. He was a crucial part of the team involved in 600 transplants including living donor liver transplantation, combined liver and kidney transplantation, cadaveric transplantation, liver transplantation in children, dual lobe transplantation, domino liver transplant and pediatric liver transplant and swap transplantation as well.
Info
Education
Fellowship Minimal Access Surgery(FMAS) - World Laparoscopy Hospital, World Assosciation of Laparoscopic Surgery - 2015
DNB ((Surgical Gastroenterology) - Sir Ganga Ram Hospital, New Delhi - 2011
MS (General Surgery) - JNL Medical College, Ajmer, Rajasthan - 2006
MBBS - SMS Medical College, Jaipur, Rajasthan - 2002
Languages spoken
English
Hindi
Professional Memberships
Indian Association of Surgical Gastroenterology
Association of Surgeons of India
World Association of Laparoscopic Surgery
Indian Society of Organ Transplant
Location
Book Clinic Appointment with Dr. Shailendra Lalwani
#33, Sarhadi Gandhi Marg, Rajender Nagar, Landmark: Near Janakidevi Memorial College

,

Delhi
Get Directions





Consult Online
Text Consult
Send multiple messages/attachments. Get first response within 6 hours.
7 days validity
•
₹200 online
Consult Now
Phone Consult
Schedule for your preferred date/time
10 minutes call duration
•
₹500 online
Consult Now
Video Consult
Schedule for your preferred date/time
10 minutes call duration
•
₹1000 online
Consult Now
Services
Submit Feedback
Submit a review for Dr. Shailendra Lalwani
Your feedback matters!
Write a Review
Patient Review Highlights
"knowledgeable"
1 review
"Very helpful"
1 review
"Nurturing"
1 review
Reviews
Ruqayya Hasan
Jul 11, 2018
He is very amiable personality
Feed

Fellowship Minimal Access Surgery(FMAS), DNB ((Surgical Gastroenterology), MS (General Surgery), MBBS
Gastroenterologist, Delhi
Take tablet oflox oz twice a day for three days Tab pantocid 40 mg once a day Tab ultracent one when pain is there. Take this treatment for 5 days.
4
people found this helpful

Fellowship Minimal Access Surgery(FMAS), DNB ((Surgical Gastroenterology), MS (General Surgery), MBBS
Gastroenterologist, Delhi
The only thing that can ruin a great meal is the feel of a bloated tummy afterwards! Usually any abnormal swelling or increase in diameter of the abdominal area is termed as bloating. The condition has become very common and is experienced by people around the world. Poor diet, sedentary lifestyle, high level of stress and need for daily medications seem to be making people more prone to this epidemic. It can sometimes also be a result of an underlying health issue that you might be unaware of. The good thing is that there are signs of it which can be watched out for.
What to Keep an Eye Out For: To start off, there is the sign which is considered to be rather obvious by many flatulence. If a person wants to get rid of flatulence for an extended period, he or she should consider this to be a warning.
Bloating itself can be a sign for other problems which are deeper. The prime example of this happens to be coeliac disease. A bloating of the stomach which is accompanied by pain and a puzzling loss of weight could be signs of this disease.
If a fever seems to keep recurring without a cause which is explainable, it could be a sign of bloating. As a matter of fact, this sign along with bloating also does signal some infection, which should be looked at immediately by a medical professional. Also, too much stress on a person could be a sign of impending bloating issues.
Getting Rid of Bloating: In order to cure bloating which is caused by flatulence, an easy and elementary solution is to eat your food slowly and to chew properly. In serious case, seeking adequate medical help is important.
When a person finds that he or she seems to be suffering from bloating very often, it is a good idea to maintain a food diary. This will help find whether there are certain trigger foods which cause bloating. The pattern can be discussed with doctor and concrete steps can be taken towards a complete solution.
Simple lifestyle changes beyond the diet can also make a difference. These include correction of sleeping and eating habits of a person. You are also required to be very regular with this.
Bloating always has some signs which are associated with its causes so it makes good sense to be aware of the same as the saying goes, 'a stitch in time saves nine'!
2366
people found this helpful

Fellowship Minimal Access Surgery(FMAS), DNB ((Surgical Gastroenterology), MS (General Surgery), MBBS
Gastroenterologist, Delhi
Gallstones are bits of solid material that may be formed in the gall bladder. The gallbladder is a little organ located under the liver. You won't not know you have them until they've block your bile duct, causing pain that will need immediate medical intervention, and even hospitalisation in some cases.They may comprise of cholesterol, salt, or bilirubin, which consists of red platelets. Gallstones vary in size. They can be as little as a grain of sand or as even the size of an apricot in many cases.
Women are more likely to develop gallstones than men. Read on to know more:
Causes: There are a number of causes for this condition, especially in women. These causes are as follows:
Intake of anti-conception medication pills, hormone trade treatment for menopause side effects, or pregnancy
Fasting
Malfunctioning of the gall bladder
High cholesterol levels
Gallstones may be created when there is excessive amount of cholesterol in the bile discharged by the liver. This bile normally separates the cholesterol and helps in the normal functioning of the liver and other digestive organs of the body.
Bilirubin: Bilirubin is a substance created when your liver wrecks old red platelets. A few conditions, like cirrhosis of the liver and certain blood issues causes the liver to create more bilirubin than it ought to. This can lead to complicated conditions like gallstones.
Bile: Your gallbladder needs to exhaust bile to be sound. In the event that it discharges its bile content, the bile turns out to be excessively thick which causes stones to shape.
Weight: Being overweight or underweight can also cause a malfunction which can lead to the appearance of such stones. The diet also has a bearing in such cases.
Symptoms:
A yellowish tint in your skin or eyes, which can demonstrate jaundice
Sickness or retching
Clay coloured stools
Pain in the right upper quadrant of your stomach area
Other digestive issues
Treatment:
Numerous individuals with gallstones may be asked to go through surgery to remove the gallbladder. These include the following:
Laparoscopic cholecystectomy: The specialist passes instruments, a light, and a camera through a few little cuts in the midsection.
Open cholecystectomy: The specialist makes bigger cuts in the belly to expel the gallbladder. You may have to spend a couple days in the hospital after the operation.
Without getting operated: If you have a mild condition and your specialist feels you shouldn't have an operation, he may recommend medicines like chenodiol, ursodiol, or both. These medications work by dissolving cholesterol stones. One may experience mild loose motions as a side effect.
2174
people found this helpful

Fellowship Minimal Access Surgery(FMAS), DNB ((Surgical Gastroenterology), MS (General Surgery), MBBS
Gastroenterologist, Delhi
There are a number of digestive problems that can affect a patient, depending on one's diet and daily routine. Indigestion, acidity, loose motions and even constipation are some of the common ailments and conditions that many of us experience. Obstruction in defecation is also one such condition that may be caused by consuming certain kinds of food or due to the digestive health in general. Obstructive defecation syndrome (ODS) is a wide term used to depict the state of patients with defecatory blockage or constipation. These frequently encountered disorders affect 18% of the population .
Diagnosis:
The condition can be diagnosed by a general physical or a gastroenterologist by using the following parameters:
Excessive straining
Incomplete rectal clearing
Use of laxatives
Observing symptoms like stomach pain and anxiety, as well as other aches and pains in the abdomen
Symptoms:
Besides aches and pains, the other symptoms include the following:
Fragmented or unsuccessful attempts to release
Drawn-out episodes in the toilet
Rectal agony
Posture problems
Here are 10 tips to treat the problem of obstructed defecation:
High-fibre diet, and a lot of water and fruits are the most effective and natural treatments of ODS.
Chocolates and other food items which build stool thickness should be avoided since they make defecation difficult.
Increase liquid admission and other products like natural products, vegetables, whole wheat and grain.
In the morning, take one tablespoon of olive oil. It works best on an empty stomach, so have it before anything else.
Consume one teaspoon of blackstrap molasses. Begin with moderate doses in case you don't like the taste of it. Eventually, you can add some warm water or tea to it to weaken the taste.
Mix one tablespoon of flaxseed oil with one glass of squeezed orange. You may consume it as and when required to avoid dehydration and subsequent obstruction.However,one needs to give it at least five hours to begin working. It will begin to show results only after a few hours of regular consumption.
Aloe is not only good for minor cuts but also in reducing stomach aches. It's best to utilise aloe vera gel that has been directly extracted from the plant.
Baking soda lies at the heart of home cures. It's staggeringly flexible, and does its work 95% of the time. It works extremely well for blockages.
Drink one glass of prune juice in the morning and one during the evening to diminish obstruction.
Dandelions may merely look like weeds, yet you may see them differently after they relieve your clogging.
3186
people found this helpful

Fellowship Minimal Access Surgery(FMAS), DNB ((Surgical Gastroenterology), MS (General Surgery), MBBS
Gastroenterologist, Delhi
Achalasia is a very rare disease. Normally, your esophagus squeezes food down by making the muscular valve in between the stomach and esophagus relax. Achalasia occurs when this muscular valve is unable to relax and thus the esophagus is unable to squeeze the food down. The most common reason why this happens is because the nerves in your esophagus are damaged. The nerves most commonly get damaged because of abnormalities in the way your immune system responds. Till now, there is no cure to achalasia; however, surgery or minimally invasive therapy can make the symptoms of achalasia more manageable. Here are all the causes and symptoms of achalasia:
Symptoms:
Difficulty swallowing: The difficulty you face when swallowing food is the most common symptom of achalasia. Both liquid as well as solid food will be hard to swallow.
Regurgitation: If the food is regurgitating in the night, then the lungs may have been inhaling some food. This is very serious and you should see the doctor immediately if this occurs.
Chest pain: You may suddenly experience chest pain from a completely unknown cause.
Weight loss: You may also suffer from sudden weight loss if you have achalasia. This is due to the reduced amount of food you will be consuming.
Heartburn: Heartburn is when you have a very intense burning pain in your chest just behind your breastbone which is most commonly caused by regurgitation in your esophagus.
Causes:
The exact cause of achalasia is not yet known. However, there are some theories on what causes achalasia. Here they are.
Genes: The most common cause of achalasia is genes.
Autoimmune disease: An autoimmune disease is when your immune system attacks your body's own cells. Achalasia is a type of autoimmune disease.
Infection: There have also been a lot of claims that infections are the cause of achalasia.
4936
people found this helpful

Fellowship Minimal Access Surgery(FMAS), DNB ((Surgical Gastroenterology), MS (General Surgery), MBBS
Gastroenterologist, Delhi
Gastroesophageal reflux disease, or GERD, as it is commonly known is a digestive disorder that is caused primarily due to intestinal distress. GERD is caused in the muscle that lies between the oesophagus and the stomach, when the acid is produced in the stomach, it starts to flow backwards. For patients suffering from GERD, the acids flow back into the oesophagus instead of the stomach, causing symptoms like severe heartburn, chest pain and nausea, amongst others. So what does one do to deal with GERD? Here's a brief list!
Obesity: Being overweight and obese are two of the most important factors that contribute to discomfort in GERD patients. Working towards a healthier weight is a sure shot way of dealing with this ailment.
Alcohol and Smoking: The muscle ring that can be found between the stomach and the oesophagus relaxes with the intake of alcohol or with smoking, which prevents it from closing to stop the stomach's juices from reaching the oesophagus. So, giving up both substances would be a good idea if you are a GERD patient.
Go Gluten Free: Adopting a gluten free diet can help you cut out ingredients including grains and dairy products that contain more protein than what your digestive tracts can handle.
Other Dietary Measures: In order to handle GERD effectively, you will need to remove or reduce chocolate, fatty food, spicy food, and even oily and fried food from your diet. You may need the help of food with extra fibre, like fruit so that it can pass through the digestive tract faster.
Smaller and Well Timed Meals: Eating meals regularly and dividing them into smaller meals that can be digested quickly and more efficiently is one of the best ways of dealing with GERD to prevent the onset of backward flowing of stomach acids.
Exercise: Ensuring that you do not take a nap or lie down right after a meal and putting in a small amount of exercise everyday will also help in doing away with the uncomfortable and painful symptoms of this disease.
Making lifestyle changes is one of the best ways to deal with GERD. Yet, it would be best to see a doctor regarding severe cases where the symptoms do not abate and medication may be required.
4606
people found this helpful

Fellowship Minimal Access Surgery(FMAS), DNB ((Surgical Gastroenterology), MS (General Surgery), MBBS
Gastroenterologist, Delhi
A Gastroenterologist is a physician with dedicated training and unique experience in the management of diseases of the gastrointestinal tract and liver. If you are planning to visit one, you most likely have a problem in one or many organs like esophagus, stomach, small intestine, colon and rectum, pancreas, gallbladder, bile ducts and liver.
Visit your doctor to understand the severity of your condition and the course of treatment, as it is obvious that during this time you must be suffering from anxiety and you may not ask the questions arising in your mind. That is why you need to prepare in advance for your first visit with a gastroenterologist.
Being an active partner in the doctor patient relationship is bound to have its benefits. Here are some handy tips:
Come mentally prepared: Don't let the anxiety get to you. If you need some extra help calming down, try yoga or meditation. You can simply go out on a walk alone to help you focus your thoughts. This is just like any other doctor visit. The good part is that you are taking the first step in easing your discomfort and starting treatment, so go with a positive mind.
Maintain a diary of symptoms: It is likely that you are experiencing discomfort from past few days or weeks before you finally realize the need to seek out a specialist. Try to remember as much as possible about the symptoms you experienced in a chronological order. Write down any over the counter medicines you've tried or anything unusual that you may have consumed in the past week.
Take stock of your medical history: It is likely that your doctor may want to know about any historic conditions you've suffered that may or may not relate to your present condition. Many ask you to fill out forms during your first time patient registration which includes many minor details about your medical past. List down any allergies, especially food allergies you have.
Take stock of your recent medical tests: Bring your latest blood tests and imaging tests (X-rays, ultrasounds, MRIs, and CT scans) with you for the doctor's visit. If you have a pre-existing condition like diabetes, thyroid or you suffer from other chronic conditions like increased uric acid, carry your most recent medical reports with you.
Make a list of questions for the doctor: In most cases, the first visit is a crucial factor in determining whether you want to continue the course of treatment with a particular doctor. This comes out of your ability to trust the doctor, his knowledge and diagnosis and an overall comfort level that comes with how well he handles your questions. Start by making a list of questions you want to ask about your specific condition and course of treatment and see if you get satisfactory answers.
Brace yourself: If you want to suggest a treatment option, make sure you read up all about it before you tell the doctor.
Related Tip: "5 Shocking Reasons Drinking Water Along With Meals Is The Biggest Mistake Ever!"
5061
people found this helpful

Fellowship Minimal Access Surgery(FMAS), DNB ((Surgical Gastroenterology), MS (General Surgery), MBBS
Gastroenterologist, Delhi
You are suffering from neurofibromas. No need to remove these if not causing symptoms as most of these are usually painless. If causing symptoms then solution is only surgical removal. Regards.
1
person found this helpful

Fellowship Minimal Access Surgery(FMAS), DNB ((Surgical Gastroenterology), MS (General Surgery), MBBS
Gastroenterologist, Delhi
Near By Doctors

MBBS, MD - General Medicine, DM - Gastroenterology
Gastroenterologist
Book Appointment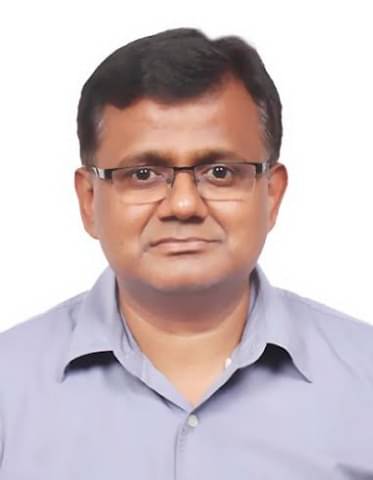 DM - Gastroenterology, MD - General Medicine, DNB (Medical), MBBS
Gastroenterologist
Book Appointment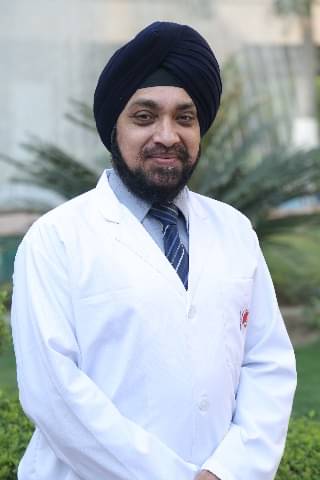 DM, MD, MBBS
Gastroenterologist
Sunder Lal Jain Hospital,
Book Appointment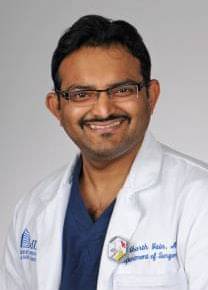 FELLOWSHIP IN HEPATOBILIARY AND LIVER TRANSPLANT SURGERY, Fellowship in Abdominal Multi Organ Transplant Surgery, MS - General Surgery, MBBS Bachelor of Medicine and Bachelor of Surgery
Gastroenterologist
Center for Liver and Gastro Sciences,
Book Appointment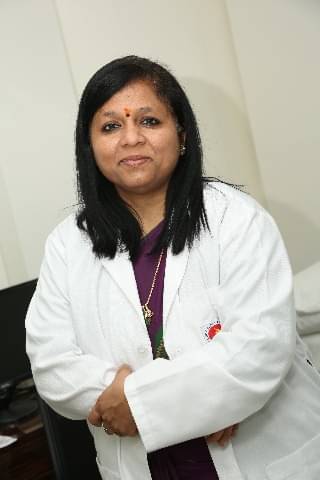 DM - Gastroenterology, MD - Medicine, MBBS
Gastroenterologist
Sri Balaji Action Medical Institute,
Book Appointment

MD - Internal Medicine, MBBS, MASGE
Gastroenterologist
Arogya Hospital Chitra Vihar,
Book Appointment