Personal Statement
I believe in health care that is based on a personal commitment to meet patient needs with compassion and care.
...more
I believe in health care that is based on a personal commitment to meet patient needs with compassion and care.
More about Dr. Saurabh Vats
Dr. Saurabh Vats is a popular Psychiatrist in Babarpur, Delhi. You can meet Dr. Saurabh Vats personally at Sukhda Hospital in Babarpur, Delhi. Book an appointment online with Dr. Saurabh Vats on Lybrate.com.

Lybrate.com has top trusted Psychiatrists from across India. You will find Psychiatrists with more than 41 years of experience on Lybrate.com. You can find Psychiatrists online in Delhi and from across India. View the profile of medical specialists and their reviews from other patients to make an informed decision.
Info
Languages spoken
English
Hindi
Location
Book Clinic Appointment with Dr. Saurabh Vats
Shopping Centre, Near R - Block,Landmark : Near Harkishan Public School, Delhi

,

Delhi
Get Directions
Services
Submit Feedback
Submit a review for Dr. Saurabh Vats
Your feedback matters!
Write a Review
Feed
Nothing posted by this doctor yet. Here are some posts by similar doctors.
Asked for Male, 32 years old from Mumbai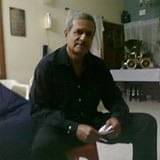 Reparenting Technique, BA, BEd
You must go for counseling soon. Counseling will help in training you will skills and techniques to cope with the daily challenges in life and will give you a fair chance to manage your life. You must also develop your constitution to make it fit enough to cope with fear, felt many times unnecessarily. You may be taking normal fear and converting it into abnormal fear like anxiety and so on. Take care of the following: Mental stability can be achieved by learning a few skills in handling emotions in an appropriate manner. Stress management skills, which have a lot to do with expressing emotions, will need to be a major part of your recovery program. Emotionally you need the help of a counselor and that will help you tremendously to move from anxiety to normal fear. Please persevere and cooperate through all the support you need and you will come through successfully. Develop your body's health by physical fitness through exercise, good rest (sleep), and a proper diet. Any way what you need to focus on is to do vigorous exercise of the aerobic kind for the heart's fitness; meditation for the brain's fitness; sleep for a well rested mind and body; a sound spiritual well being for good confidence and stability; and a diet with lots of vegetables, fruits, and whole grains. Vigorous exercise, especially of the callisthenic kind, will make your heart, which is a muscle, grow larger; and then your heart will need to beat less often and you will respond to the anxiety with a calmer disposition. If your mind, constitution, and your emotions are in check and fit, you will never be disturbed again. The earlier you tackle this, the easier it is going to be.
2
people found this helpful
Shared 1 year ago • Featured Tip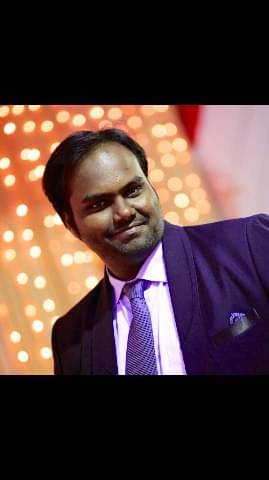 Over the years, Infidelity has surfaced as the single most common reason that has the ability to shatter and dismantle a perfectly happy relationship. Infidelity can occur in any and every form of relationship and in each of them it is deemed as unacceptable and uncalled for. Lack of affection has been generally identified as the primary cause why people stray. However there are other reasons too that cause infidelity. Some of them are:
Bad judgment: The person who is held responsible for going astray may actually be the victim of bad judgement and an impulsive decision. There may not be anything wrong with the marriage but momentary attraction and a rash decision are possible reasons that lead a person astray.
Search for an emotional connect: A lack of emotional connect with the partner can be a possible reason for infidelity. An unquenchable thirst for attention and the need to be flattered as well finding an emotional connect with a new person causes infidelity. Though the most common and devastating outcome of infidelity is the end of a relationship.
There are ways one that helps one to overcome infidelity. Some of them are as follows:
Ending the affair immediately: The first and foremost step that you must take in overcoming infidelity is to end the affair immediately. If your relationship is important to you, then it would require your complete investment both physically and emotionally. You must snap all contacts with the other person and concentrate on rebuilding your relationship with renewed faith and trust.
Open discussion: If you want the relationship to work then you must have a completely free and open discussion with your partner. Coming clean about your past affair is imperative if you want to begin anew. Your partner deserves a complete, honest discussion and you must do it delicately and with a lot of care.
Willingness to compromise: Beginning a relationship after confessing about the past relationships requires a lot of hard work and compromises. It will take a long time for the relationship to be what it was before the infidelity and you should take complete responsibility for it as well have a willingness to compromise on certain issues.
Marriage therapy: Apart from attempts to amend yourself, you can also use the help of a marriage therapist. A marriage counselor or a therapist through prolonged discussions and sound counsels can avert the possible ending of the relationship.
5306
people found this helpful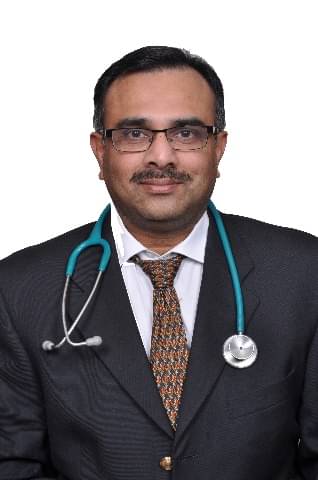 (MRCPSYCH-UK), MD - Psychiatry, MBBS
Eat well, sleep on time, maintain a regular day structure, meditation, breathing exercises, focus on the task, rehearse all these will improve your memory and concentration.
1
person found this helpful
Asked for male, 27 years old from Allahabad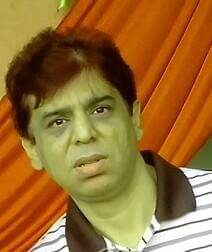 MBBS
General Physician, Mumbai
To avoid 1) eating less in night, 2) avoid non-vegetarian foods 3) avoid intoxicants like tobacco, alcohol 4) avoid onions and garlic which are aphrodisiacs and bind to lust and masturbation, 5) take fruits, vegetables and drink hot cup of cow's milk every night 6) avoid foods which are too pungent, spicy, oily, bitter because such foods cause misery and disease 7) read nice books based on simple living high thinking and make your life successful you should be very careful and determined to stop this nasty habit as soon as possible as it can cause many problems physically, mentally, socially etc - the points are courtesy of most dependable sources.
5
people found this helpful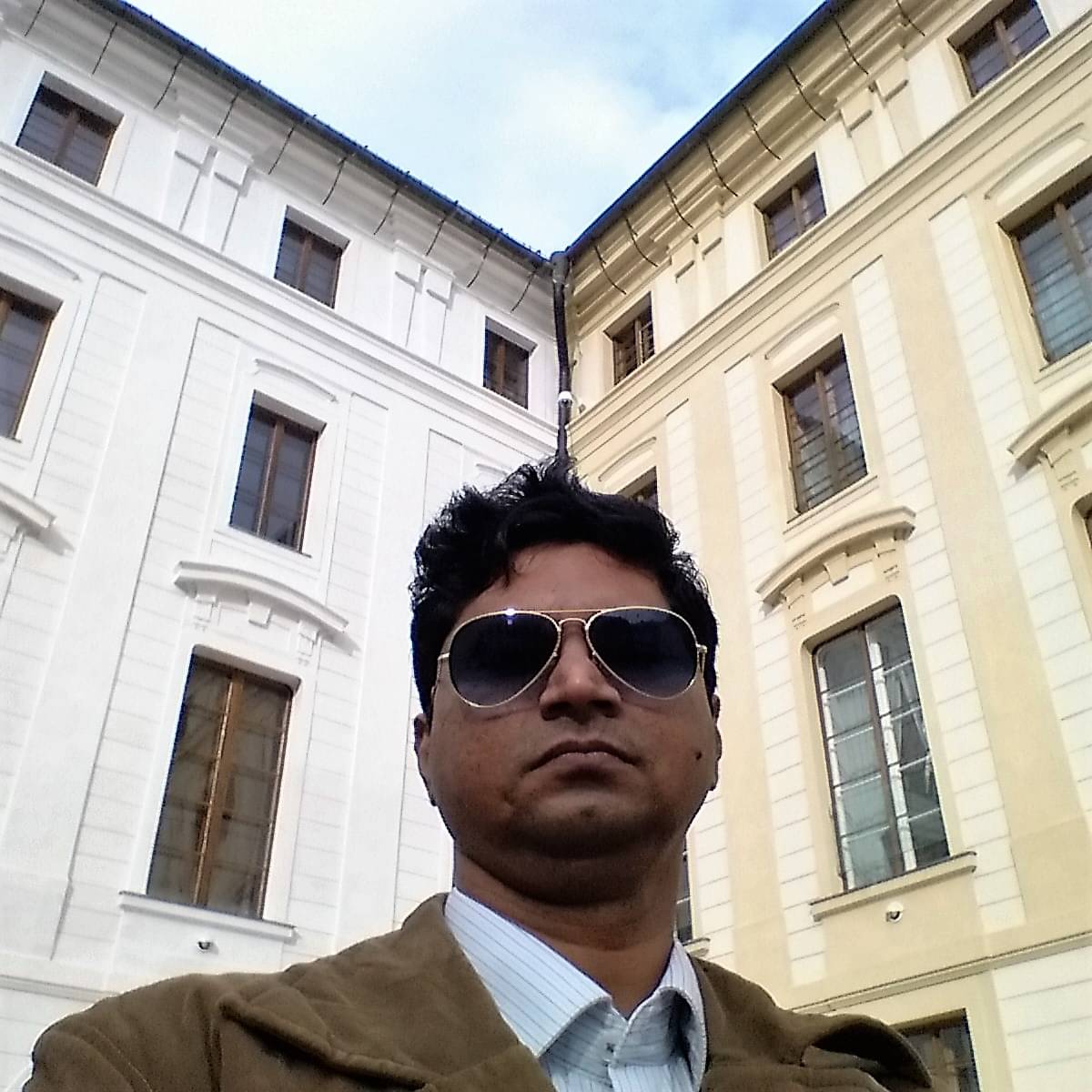 The reasons behind depression should be addressed and its symptoms treated, meditation is like thought diversion, may produce temporary relief, but does not cure depression. Also in some meditation can worsen occurence of negative thoughts in a silent/ blank mind.
1
person found this helpful
Shared 4 months ago • Featured Tip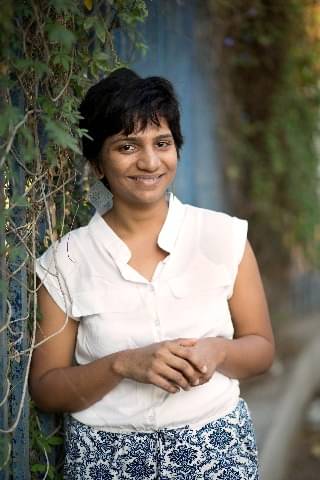 B.A. Hons . Psychology, MA Psychological Counseling, EDM Psychological Counseling, Trauma Specialist, MPhil Clinical Psychology
Raising a child with dyslexia can stir up a lot of emotions. You may look ahead and wonder if this learning issue will affect your child's future. But dyslexia is not a prediction of failure. Dyslexia is quite common, and many successful individuals have dyslexia.
Research has proven that there are different ways of teaching that can help people with dyslexia succeed. There's a lot you can do as a parent too.
What are the symptoms of dyslexia?
Because dyslexia affects some people more severely than others, your child's symptoms may look different from those in another child. Some kids with dyslexia have trouble with reading and spelling. Others may struggle to write or to tell left from right.
Dyslexia can also make it difficult for people to express themselves clearly. It can be hard for them to structure their thoughts during conversation. They may have trouble finding the right words to say.
Others struggle to understand what they're hearing. This is especially true when someone uses nonliteral language such as jokes and sarcasm.
The signs you see may also look different at various ages. Some of the warning signs for dyslexia, such as a speech delay, appear before a child reaches kindergarten. More often, though, dyslexia is identified in grade school. As schoolwork gets more demanding, trouble processing language becomes more apparent.
Here are some signs to look out for:
Warning Signs in Preschool or Kindergarten
Has trouble recognizing the letters of the alphabet
Struggles to match letters to sounds, such as not knowing what sounds b or h make
Has difficulty blending sounds into words, such as connecting C-H-A-T to the word chat
Struggles to pronounce words correctly, such as saying 'mawn lower' instead of 'lawn mower'
Has difficulty learning new words
Has a smaller vocabulary than other kids the same age
Has trouble learning to count or say the days of the week and other common word sequences
Has trouble rhyming
Warning Signs in Grade School or Middle School-
Struggles with reading and spelling
Confuses the order of letters, such as writing 'left' instead of 'felt'
Has trouble remembering facts and numbers
Has difficulty gripping a pencil
Has difficulty using proper grammar
Has trouble learning new skills and relies heavily on memorization
Gets tripped up by word problems in math
Has a tough time sounding out unfamiliar words
Has trouble following a sequence of directions
Warning Signs in High School-
Struggles with reading out loud
Doesn't read at the expected grade level
Has trouble understanding jokes or idioms
Has difficulty organizing and managing time
Struggles to summarize a story
Has difficulty learning a foreign language
Skills that are affected by Dyslexia-
Dyslexia doesn't just affect reading and writing. Here are some everyday skills and activities your child may be struggling with because of this learning issue:
General:
Appears bright, highly intelligent, and articulate but unable to read, write, or spell at grade level.
Labelled lazy, dumb, careless, immature, "not trying hard enough," or "behavior problem."
Isn't "behind enough" or "bad enough" to be helped in the school setting.
High in IQ, yet may not test well academically; tests well orally, but not written.
Feels dumb; has poor self-esteem; hides or covers up weaknesses with ingenious compensatory strategies; easily frustrated and emotional about school reading or testing.
Talented in art, drama, music, sports, mechanics, story-telling, sales, business, designing, building, or engineering.
Seems to "Zone out" or daydream often; gets lost easily or loses track of time.
Difficulty sustaining attention; seems "hyper" or "daydreamer."
Learns best through hands-on experience, demonstrations, experimentation, observation, and visual aids.
Vision, Reading, and Spelling Skills:
Complains of dizziness, headaches or stomach aches while reading.
Confused by letters, numbers, words, sequences, or verbal explanations.
Reading or writing shows repetitions, additions, transpositions, omissions, substitutions, and reversals in letters, numbers and/or words.
Complains of feeling or seeing non-existent movement while reading, writing, or copying.
Seems to have difficulty with vision, yet eye exams don't reveal a problem.
Extremely keen sighted and observant, or lacks depth perception and peripheral vision.
Reads and rereads with little comprehension:
Spells phonetically and inconsistently.
Hearing and Speech Skills
Has extended hearing; hears things not said or apparent to others; easily distracted by sounds.
Difficulty putting thoughts into words; speaks in halting phrases; leaves sentences incomplete; stutters under stress; mispronounces long words, or transposes phrases, words, and syllables when speaking.
Writing and Motor Skills:
Trouble with writing or copying; pencil grip is unusual; handwriting varies or is illegible.
Clumsy, uncoordinated, poor at ball or team sports; difficulties with fine and/or gross motor skills and tasks; prone to motion-sickness.
Can be ambidextrous, and often confuses left/right, over/under.
Math and Time Management Skills
Has difficulty telling time, managing time, learning sequenced information or tasks, or being on time.
Computing math shows dependence on finger counting and other tricks; knows answers, but can't do it on paper.
Can count, but has difficulty counting objects and dealing with money.
Can do arithmetic, but fails word problems; cannot grasp algebra or higher math.
Memory and Cognition:
Excellent long-term memory for experiences, locations, and faces.
Poor memory for sequences, facts and information that has not been experienced.
Thinks primarily with images and feeling, not sounds or words (little internal dialogue).
Behavior, Health, Development and Personality
Extremely disorderly or compulsively orderly.
Can be class clown, trouble-maker, or too quiet.
Had unusually early or late developmental stages (talking, crawling, walking, tying shoes).
Prone to ear infections; sensitive to foods, additives, and chemical products.
Can be an extra deep or light sleeper; bedwetting beyond appropriate age.
Unusually high or low tolerance for pain.
Strong sense of justice; emotionally sensitive; strives for perfection.
What can be done at home for dyslexia?
Helping your child with dyslexia can be a challenge, particularly if you're never been confident in your own reading and writing skills. But you don't have to be an expert to help work on certain skills or strengthen your child's self-esteem.
Keep in mind that kids (and families) are all different, so not all options will work for you. Don't panic if the first strategies you try aren't effective. You may need to try several approaches to find what works best for your child. Here are some things you can try at home:
Read out loud every day
Tap into your child's interests
Use audiobooks
Look for apps and other high-tech help
Focus on effort, not outcome
Make your home reader-friendly
Boost confidence
What can make the journey easier?
Dyslexia can present challenges for your child and for you. But with the proper support, almost all people with dyslexia can become accurate readers. Your involvement will help tremendously.
Wherever you are in your journey, whether you're just starting out or are well on your way, this site can help you find more ways to support your child. Here are a few things that can help make the journey easier:
Connect with other parents. Remember that you're not alone. Use our safe online community to find parents like you.
Get behavior advice. Parenting Coach offers expert-approved strategies on a variety of issues that can affect children with dyslexia, including trouble with time management, anxiety and fear, frustration and low self-esteem.
Build a support plan. Come up with a game plan and anticipate what lies ahead.
Understanding dyslexia and looking for ways to help your child is an important first step. There's a lot you can do just don't feel you have to do everything all at once. Pace yourself. If you try a bunch of strategies at the same time, it might be hard to figure out which ones are working. And do your best to stay positive. Your love and support can make a big difference in your child's life. In case you have a concern or query you can always consult an expert & get answers to your questions!
3975
people found this helpful
Asked for Male, 24 years old from Hyderabad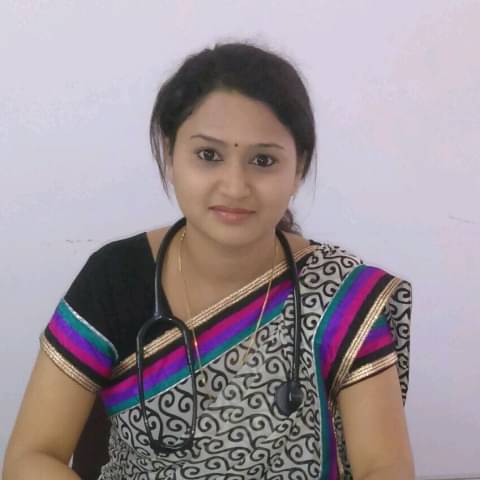 PDDM, MHA, MBBS
General Physician, Nashik
To improve your logical thinking abilities :- Give your brain a workout by solving puzzles. Don't skip the physical exercise. Get your 7 hours of sleep. Make time for friends. Keep stress in check by yoga and meditation. Have a laugh. Eat a brain-boosting diet like Almonds, fruits and high protein diet. Identify and treat health problems. Take practical steps to support learning and memory. Avoid multitasking.
1
person found this helpful
Asked for male, 27 years old from Ahmedabad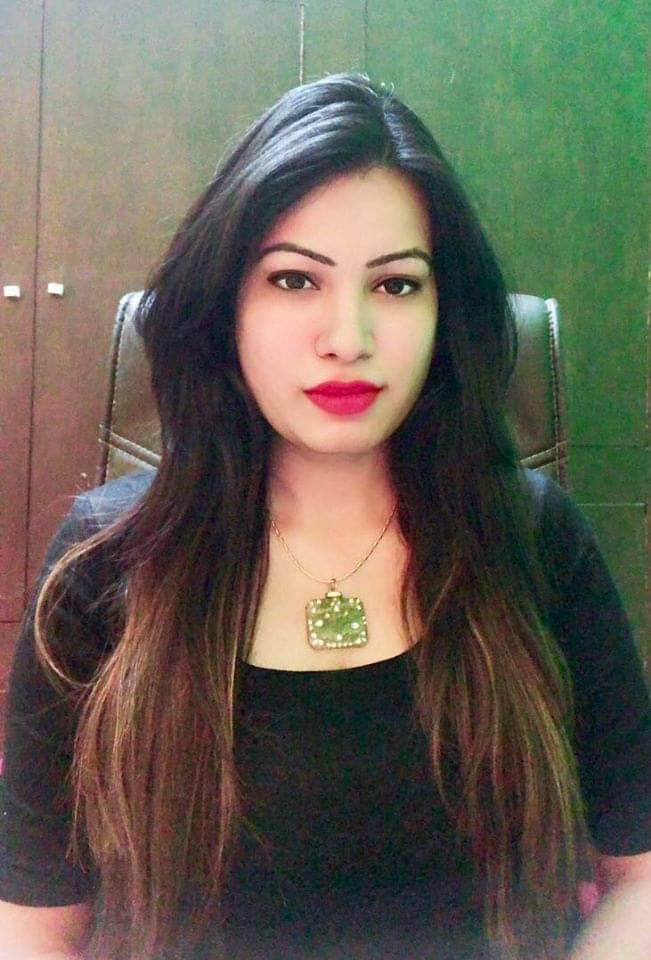 Masters in Clinical Psychology
Try to drink three cups of chamomile tea a day when you're feeling anxious. Chamomile contains two chemicals that promote relaxation. Eat 2 cups celery, onions, or a mixture of the two, raw or cooked, with your meals for a week or two. Both vegetables contain large amounts of potassium and folic acid, deficiencies of which can cause nervousness. Keep a diary to track -- and then eliminate -- events that might trigger anxiety. Also make note of foods, as some of the things you eat may be responsible for the symptoms. Indulge in noncompetitive exercising, such as walking, bicycling, or swimming. It's good for you, both physically and emotionally. Meditate, pray, or indulge in a mental flight of fantasy. Do whatever it takes to give your mind a break. Breathe in, breathe out. Slowly, deeply. This is relaxing. Chat with a friend, a psychotherapist, a clergyman. Talking about your anxiety can relieve it. Make a mental list and check it twice. It doesn't matter what's on the list. This is simply an exercise in repetitive thinking that can distract you from what's causing the anxiety.
2
people found this helpful
View All Feed
Near By Doctors

MD - Psychiatry, MBBS
Psychiatrist
Evolve: The Mood & Mind Clinic,
Book Appointment

MD - Psychiatry, MBBS
Psychiatrist
Dr.Rohit Sharma Psychiatry Centre,
Book Appointment

MBBS, MD - Psychiatry
Psychiatrist
Book Appointment

MD - Psychiatry, MBBS Bachelor of Medicine and Bachelor of Surgery
Psychiatrist
Mindcure@Monga Medical Centre,
Book Appointment

MBBS, DPM - Psychiatry
Psychiatrist
Book Appointment

MBBS, MD - Psychiatry
Psychiatrist
Mind Care Clinic (Om Bhikshu Medical Centre),
Book Appointment