Videos (5)
View All Videos
Personal Statement
Dr. Sanket gupta is a young and dynamic doctor who has achieved high laurels in a very short career. He has achieved a few prestigious awards as well for his contribution and service to s...
...more
Dr. Sanket gupta is a young and dynamic doctor who has achieved high laurels in a very short career. He has achieved a few prestigious awards as well for his contribution and service to suffering humanity, to his credit he has amazing skill of handling difficult and even incurable conditions of which he has been able to cure many also. He has cured genetic disease like epidermolysis bullosa (eb) and did his thesis in motor neuron diseases (mnd) during his md course. A sincere, honest and harworking doctor who cares only about his patient's welfare. You can book an instant appointment with Dr. Sanket Gupta on www.lybrate.com
More about Dr. Sanket Gupta
Dr. Sanket Gupta is a popular and prominent homeopath based in Delhi. He has achieved several remarkable feats in his short but illustrious career of 7 years. Dr. Sanket gupta is a homeopath who specializes in cardiology, weight management, rhinology and dermatology, among others. Dr. Gupta completed his BHMS in 2009 from Dr. BR Sur Homeopathic Medical College and completed his post-graduation in MD- homeopathy from Shri Sai Nath Postgraduate Homeopathic Medical College in 2012. He specialized in PGPC- Preventive Cardiology from IIHP and is also appointed as a guest lecturer at JRK Homeopathic Medical College since 2015. Dr. Sanket is also known for handling nearly untreatable cases with razor-sharp precision. Dr. Gupta also served effective in curing an instance of a genetic disorder like epidermolysis bullosa. To acknowledge his contribution to the field, he was awarderd the prestigious Hahnemann Award in 2009. Dr. Sanket is also a member of prestigious associations like Homeopathic Medical association of India, Asian homeopathic medical league etc. To get effective homeopathic remedies and a satisfactory professional environment, you can contact Dr. Sanket in his AKGsOVIHAMS Homoeopathic Clinics in Satya Niketan, Delhi, six days a week.
Info
Education
BHMS - Dr B R Sur Homeopathic Medical College - 2009
MD-Homeopathy - Shri Sai Nath Postgraduate Homeopathic Medical Collage - Allahabad - 2012
PGPC - Preventive Cardiology - IIHP - 2012
Languages spoken
English
Hindi
Awards and Recognitions
Dr. Jugal Kishore Award
Hahnemann Award
Professional Memberships
LIGA Homeopathica International Geneva
Homeopathic Medical Association of India
Asian Homoeopathic Medical League (AHML)
Indian Institute of homoeopathic Physicians (IIHP)
Hahnemann Award - 2009
Appreciation Award - 2011
Dr. Jugal Kishore Award - 2013
Location
Book Clinic Appointment with Dr. Sanket Gupta

No.158, Satya Niketan, Moti Bagh-II, Near Nanak Pura Gurudwara, Landmark : Near Satya Niketan

,

Delhi
Get Directions


RU-115, Pitampura, Landmark : Opposite Power House

,

Delhi
Get Directions


Consult Online
Text Consult
Send multiple messages/attachments. Get first response within 6 hours.
7 days validity
•
₹250 online
Consult Now
Phone Consult
Schedule for your preferred date/time
10 minutes call duration
•
₹300 online
Consult Now
Video Consult
Schedule for your preferred date/time
10 minutes call duration
•
₹500 online
Consult Now
Services
Submit Feedback
Submit a review for Dr. Sanket Gupta
Your feedback matters!
Write a Review
Patient Review Highlights
"Inspiring"
1 review
"Caring"
3 reviews
"Very helpful"
4 reviews
"knowledgeable"
9 reviews
"Thorough"
1 review
"Well-reasoned"
2 reviews
"Professional"
2 reviews
"Practical"
1 review
Reviews
Abhirami
Apr 29, 2017
The diabetes was increasing day by day. He is not just friendly, but also is very motivating. In the past i consulted so many doctors, but nobody was able to help me with my diabetes, but he has helped me immensely. As someone I knew, consulted therSanket Gupta and they referred us. The overall atmosphere in the A K GsOVIHAMS Homoeopathic Clinics is very soothing. The overall outlook of the A K GsOVIHAMS Homoeopathic Clinics was very nice. I feel so great after the completion of treatment. Sanket Gupta certainly knows the in and out of herspeciality.
Aadi
Jan 21, 2017
I was shocked to know that i was suffering from Erectile Dysfunction. Even in case of emergency, the staff is always willing to help. Many people gave very positive feedback for Dr Sanket Gupta. My problem was such that it required a number of sessions, and I must say after the treatment, I am feeling much better now. He is not just friendly, but also is very motivating. Dr Sanket Gupta has is quite knowledgeable in his field.
Dayanita
Apr 23, 2017
Dr Sanket Gupta constipation treatment suited me the best and now I am fine. I was quite concerned, as my health was degrading day by day, but due to Dr Sanket Gupta and hertreatment I didn't lose hope. I must say that the hygiene was maintained very nicely in the Homoeopathic Clinics. Dr Gupta is quite knowledgeable. Not only he is very calm and composed, but is also a very understanding doctor.
Tanvi
May 9, 2017
Excellent Work by dr Sanket Gupta. Thank you al for making me Back pain free. Was suffering from low back pain for almost 4 years and took treatment with many doctors and hospitals. Could not get relief and my pain kept on increasing but with him my pain has reduced. he can be consulted at A K GsOVIHAMS Homoeopathic Clinics in Delhi.
Rithwik
May 19, 2017
I was shocked to experience the symptoms of coughingIt been 1 week I was suffering from coughing. Dr Sanket Gupta gave me a coughing treatment which helped me immensly. I thank him for treating me so patiently. He listens to the patients and try to find out the root cause in order to treat it perfectly.
Ratnesh
Aug 7, 2017
I was quite concerned, as my health was degrading day by day, but due to Dr Sanket and the irregular periods treatment I didn't lose hope. I never get sick, but then last year i started developing this problem. The facilities available in the A K GsOVIHAMS Homoeopathic Clinics are very nice.
Kamna
Jan 20, 2017
Due to my headaches i was feeling very depressed .I am so happy that I chose Dr Sanket Gupta for my treatment as now I am perfectly fine. The overall cleanliness in the A K GsOVIHAMS Homoeopathic Clinics was amazing. The Clinic have proper facilities for all patients.
Hrithika
Jun 10, 2017
Our family physician personally recommended Dr Sanket Gupta for my lose weight treatment. He never gets frustrated, even when I ask a number of queries. Sanket Gupta has so much knowledge that for everything my family takes his reference.
Alankar Chauhan
Dec 22, 2016
The experience was delightful.
Anuj Kumar
Dec 28, 2018
Very good he dealing s
Anand Chhabra
Aug 4, 2016
Very effective
Verified
Nov 18, 2017
Excelent
Feed
eczemaAtopic Dermatitis is a specific type of eczema which occurs when the epidermal layer of the skin is affected by eczema causing bacteria and other microorganisms. These eczemas are treatable and homeopathy finds a simple and natural solution to this disease. It not only helps to contain the disease from spreading it to other parts of the body but also helps in curing it of the root itself. There are some quick and effective remedies towards atopic dermatitis through homeopathy. Some of these are explained below.
Antimonium Crudum: People who have eczema which manifests as thick and hard boils are often given this medicine. In fact, it is administered both to children and the elder people. It has been seen that those who show symptoms of irritability in their behavior, get angry very soon and are most likely to be left alone, are the ones who are given this treatment to cure their eczema.
Arsenicum: Sometimes eczema is formed where boils turn thick and hard and have pus oozing out of it. For such skin infections, Arsenicum is the most widely used medicine that the homeopathic practitioners rely on. People who face such kinds of skin diseases are often seen to be depressed or melancholic in their lives. Thus, their mental feelings are often manifested in the form of eczema on their body.
Calcarea Carb: Eczema not only occurs on the body but also on the scalp. There are a few kinds of infections which have their roots on the scalp and then it starts spreading all over the face. For such kinds of infection, Calcarea Carb is the best form of homeopathic medicine which can be administered. In fact, patients with this problem are mostly children.
Graphites: Seems to be a very powerful and effective medicine against eczema which resembles ars. It is given to those patients whose skin becomes very hard and rough and there seems to be pus formation within the infection. Eruptions may be occurring in the eyes, behind the ears, and on the cheeks. Such infections are treatable with graphites.
Thus, if you are showing signs and symptoms of atopic dermatitis, then you should immediately consult your nearest homeopathic practitioner and get the proper medicine prescribed for yourself. Eczema would only spread and cause irritation in the skin if not timely treated and homeopathy offers one of the best types of treatments for this purpose. In case you have a concern or query you can always consult an expert & get answers to your questions!
6793
people found this helpful
Bad breath can be a real deal breaker in personal and professional lives, both. Yet, we normally want to even admit that we suffer from the complaint or do something about it. But, bad breath doesn't go away by itself and homoeopathy has some of the best remedies available to fix it. Let's take a look.

Bad breath is a medical condition and is called halitosis. In common speak, bad breath refers to foul odour of any kind that is exhaled out from your mouth. The causes of halitosis can be –
Poor dental hygiene
Chewing tobacco
Decayed teeth
Mouth ulcers
Gum infections like Gingivitis and Pyorrhoea
Sinus infections
Throat infections
Top Homeopathic Remedies For Bad Breath!
Bad breath is usually managed by using mouthwashes, mint gums etc. but these are just temporary solutions to a sticky condition. Homoeopathic remedies can provide a permanent cure for bad breath. The alternate system of healing cures halitosis by identifying the root cause of the problem and tackling it with natural Homeopathic medicines like-
Merc Sol: This is the best Homeopathic remedy for bad breath which is accompanied by a moist mouth due to increased saliva production with an offensive odour. The salivary glands are found to be overactive and produce saliva in high amounts. Along with excessive saliva production, the patient also feels thirsty all the time. Merc Sol also helps in treating bad breath due to dental problems like tooth decay and gum infections along with spongy, bleeding gums as well as treating halitosis with ulcers in the mouth.
Pulsatilla: This is an excellent Homeopathic medicine for bad breath with dry mouth. Also, the patient has no desire to drink water despite a dry mouth, which only adds to the offensiveness of the odour. The tongue is covered with thick mucus. The taste of mouth also varies from salty, bitter and foul or in a few cases, having no taste at all.
Kreosote: A good Homeopathic remedy for bad breath due to decayed teeth or caries. This remedy is indicated when a patient complains of bleeding from gums along with decayed teeth. Bitter taste in mouth is also frequently noticed.
Hepar Sulph and Carbo Veg: Homeopathic remedies par excellence for bad breath with gum infections like Gingivitis or inflamed gums and Pyorrhoea Alveolaris which causes discharge of pus and/or blood from gums. Hepar Sulph is indicated when only pus is discharged from the gums with offensive breath. It helps in absorption of the pus from gums, thereby reducing the intensity of bad breath. Carbo Veg is the best Homeopathic remedy to treat foul breath associated due to the discharge of both pus and blood from gums.
Carbolic Acid: This Homoeopathic treatment is effective in treating bad breath with constipation. The accompanying symptoms include a bloated abdomen due to constipation and excessive wind.
Belladona and Hepar Sulph: Homeopathic medicines for bad breath due to throat infections like tonsillitis.
In case you have a concern or query you can always consult an expert & get answers to your questions!
6344
people found this helpful
Down syndrome is a chromosomal disorder that is caused by the presence of an extra chromosome. A genetic condition, it causes physical and cognitive impairments and can lead to disabilities and increase the risk of a number of health problems.

Causes
Each cell in our body contains 23 pairs of chromosomes where one chromosome in the pair comes from the mother and the other comes from the father. But in the individuals with Down syndrome, the chromosome 21 has an extra copy. This means that there are three copies instead of the usual two. The reasons behind this genetic abnormality remains unknown as of yet, but there are a few risk factors that might increase the chances of the condition.
Women who are older than 35 years of age have a higher risk of their children being born with Down syndrome.
If a woman has a child with Down syndrome, then chances are that the next child might be born with the condition as well.
Though uncommon, Down syndrome has been seen to have been passed from parent to child.
Symptoms
Children born with Down syndrome exhibit certain characteristic symptoms which include flattened facial features, a short neck and eyes that slant upwards. Ears that are atypically shaped and muscles that lack tone are also symptoms of Down syndrome. Physical growth and development of the child are also hindered by the condition. A child with Down syndrome might also display social and mental disabilities that include a short span for attention, a lack of judgment and issues with impulse control.

Complications
Down syndrome can lead to a number of medical complications that include but are not limited to visual impairment, leukemia, chronic constipation, dementia, hypothyroidism and Alzheimer's disease in the later stages of life.

Homeopathic Treatments
Homeopathic treatment methods of Down syndrome focus on the development and improvement of the behavioral and cognitive abilities of a child with Down syndrome. The treatment that is usually prescribed includes homeopathic medicines and bio-neural supplements that help remedy the disorder. These also reduce the effects that the condition might exert on the physical growth and intellectual development of the child.

A child with Down syndrome might find it difficult to communicate and recognize objects and people. Homeopathic treatment can help remedy these shortcomings. Homeopathic treatment for Down syndrome should be initiated at the earliest possible in order to help the child with behavioral and physical development. In case you have a concern or query you can always consult an expert & get answers to your questions!
7194
people found this helpful
When it comes to long-term diseases that cannot be cured but need to be managed, homoeopathy is often a preferred form of medication. This is because medication in such conditions needs to be taken for extended periods of time and homoeopathy has negligible side effects. Homeopathy is also suitable for children and adults alike and can be taken alongside other medication without affecting it. Diabetes is one such condition that can benefit from homoeopathic treatment. Homeopathy does not address only the symptoms that can be seen but affects the root cause of the disease. Here are a few ways homoeopathy addresses the root cause of diabetes.
It helps manage blood sugar: Fluctuating blood sugar levels is the most characteristics symptom of diabetes. Instead of waiting for your blood sugar level to increase or decrease, taking homoeopathic medication regularly can help stabilise blood sugar levels. Some common homoeopathic remedies that aid in this are Uranium Nitricum, Syzygium Jambolanum, Cephalandra Indica and Phosphoric Acid. Biochemical combinations such as bio combination No. 7 and Natrum Phos 3x that help regulate the natural salts in the body can also help stabilise blood sugar.
It is a combination of holistic and individualistic medication: When prescribing homoeopathic remedies a doctor will take into account not only the disease and its symptoms but the mental, emotional and overall health of the person. While stress may be increasing one person's urge to snack and thereby lead to spikes in blood sugar levels, anxiety may decrease another person's appetite and hence lead to dips in the blood sugar levels. These conditions are taken into account at the time of consultation and homoeopathy may be prescribed to manage these causes and thereby regulate blood sugar levels. Thus, two people suffering from diabetes may not be treated with the same medication. this is one of the factors that makes homoeopathic treatment safe for children and infants.
It is a constitutional form of treatment: Homoeopaths also give importance to the patients' past medical history and their family history. This helps them understand the genesis of the disease and treat it accordingly. In doing this homoeopathic medication is able to treat underlying causes of the disease as well as improve the person's overall health. When it comes to diabetes, homoeopathic medication not only helps stabilise blood sugar levels but also improves the body's ability to absorb and metabolise sugar and helps all the internal organs function optimally.
In case you have a concern or query you can always consult an expert & get answers to your questions!
6423
people found this helpful
Insomnia is a mental condition, which is characterized by a difficulty in falling asleep, even when you have the chance to do so. The causes of insomnia include stress, emotional or physical discomfort; environmental factors like noise, light or extreme temperature that interferes with sleep; and depression or anxiety.
The visible symptoms of insomnia are inability to fall asleep no matter what, irritability, depression, lack of concentration and enthusiasm, and distressed stomach and intestine. Complications associated with insomnia can cause psychiatric problems, obesity, increased risk of long-term diseases or conditions like high blood pressure, heart disease and diabetes.
Insomnia can be classified in the following ways -
Secondary insomnia: it stands for sleep problems that may be caused by health conditions, medications, pain or any other causes.
Acute insomnia: it is also known as short-term insomnia and usually lasts for a night or a few weeks.
Primary insomnia: it refers to sleep problems which aren't directly related with any health condition.
Chronic insomnia: insomnia is described as long-term or chronic if you suffer from it for about 3 nights a week for 1 month or longer.
Homeopathy is a boon towards treating insomnia.
Efficiency - The efficiency of homeopathic medicines in curing the several problems associated with insomnia is unquestionable. Plus, targets at providing long-term cure for insomnia instead of just temporary relief. The approach that homeopathy adopts includes getting at the root cause of the problem, and weeding it out so that there's never a relapse of your condition.
Safety - Homeopathic medication are far safer therefore, it is preferable and highly recommended. It serves invaluably during insomnia and does not involve any side effects.
In case you have a concern or query you can always consult an expert & get answers to your questions!
6744
people found this helpful
Diabetes mellitus is a chronic condition wherein the body doesn't metabolise sugar properly. Insulin, a hormone produced by the pancreas, is responsible for carrying the sugar or glucose, from the bloodstream to the individual cells. When the pancreas fails to produce insulin, glucose builds up in your bloodstream and enters your urine. Homeopathy focuses on the overall health of the individual. Homeopathic medicines for diabetes include:
1. Abroma Augusta: This homeopathic medicine is best for diabetics who have weak muscles, increased appetites and frequent urination.
2. Phosphorus: If symptoms include weak vision, Phosphorus is the best remedy for it.
3. Syzygium Jambolanum: This is one of the best homeopathic remedies for diabetes mellitus. It acts efficiently and promptly in lowering sugar levels.
4. Phosphoric acid: If you feel exhausted or weak all the time, either physically or mentally, then Phosphoric acid is beneficial. Weak memory, forgetfulness and numb feet are also treated with Phosphoric acid.

Gymnema Sylvestre:
Sometimes, diabetics drastically lose weight and have low energy levels. Gymnema Sylvestre is an excellent remedy for such symptoms.
Sometimes one or more homeopathic medicines may be combined to treat symptoms. Some common combinations include:
1. Lachesis, Arnica, Belladonna and Phosphorus are combined in a treatment to treat retinopathy, which is damage to the eyes caused by diabetes.
2. Serum Anguillae, Arsenic Album and Lycopodium are used together to treat kidney damage (nephropathy) in diabetics.
3. Helonias, Sulphur and Phosphoric acid are taken to deal with neuropathy or nerve problems such as numbness in feet and hands.
4. Syzygium Jambolanum is combined with Secale Cornutum to treat skin ulcers, which is a common problem among diabetics.
5. For people suffering from constipation due to diabetes, Natrum Sulph, Defloratum and Carlsbad are the best medicines.
6. To improve weak memory, Phosphoric acid, Nux Vom and Kali Phos are the best remedies for diabetics.
7. Sometimes diabetics complain of extreme, incapacitating weakness. To improve energy and boost overall health, Carbo Veg, Phosphoric acid, Phosphorus and Arsenic Album are recommended.
In case you have a concern or query you can always consult an expert & get answers to your questions!
6661
people found this helpful
Kidney Stones, also known as Renal Calculi is a condition usually brought about by inadequate hydration and consumption of food high in calcium, but in most cases it a hereditary condition. The most commonly opted for treatment is surgery to remove the stones.
If you do, surgical procedures are neither the answer, nor a plausible option for you. Besides being risky, surgery clearly isn't effective in bringing about an end to the condition on a permanent basis. Homeopathic remedies, on the other hand, are not only safe, they offer as little of side effects as possible.
Homeopathic treatments of kidney stones are also proved to have been effective in most cases.
What are the most common homeopathic alternatives to suppress kidney stone formation? Berberis Vulgaris is the most reputed homeopathic drug when it comes to diluting the stone in the kidney and also in reducing the chronic pain that is often associated with stones. It is also said to improve chances of mitigating periodic bouts of kidney stone formations. Berberis Vulgaris is effective for various kinds of kidney and renal stones. In addition to this drug.
Sarsaparilla, Hydrangea, and Benzoic Acid also prove effective in the long run. Sustained practice of such Homeopathic remedies along with increased intake of fluids and adequate exercise go a long way to ensure cessation of kidney stone formation.
In case you have a concern or query you can always consult an expert & get answers to your questions!
6450
people found this helpful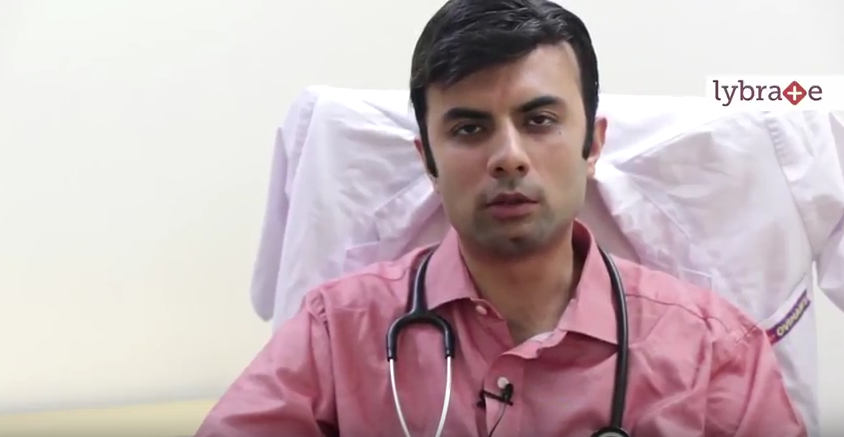 Hello Everyone!
I am dr. Sanket Gupta.I am practicing homeopathic consultant at AKG's OVIHAM's centers. We have two clinics at Pitam Pura and Moti bagh and you can consult me there.
Today I would like to talk about a very common disorder seen in female these days that is called Polycystic Ovarian diseases it is characterized by presence of follicles of the weight ovaries of the female, which leads to menstrual irregularities, which lead to weight gain, unwanted hair growth which is called Hirsutism. And even difficulty in conceiving. In the last 20 25 years this PCOD has become very common and it's not like that was not earlier but definitely the insolence and prevalence has increased over the years. The reason being the sedentary lifestyle, lack of physical activity and defiantly additives, addition of sugar and sugar additives. A cystic ovary also develops when there is a hormonal imbalance is a female. The hormonal imbalance again could be due to sedentary lifestyle or could be when, there are certain females in which the male hormone increases, that is called androgen and the female hormones reduce that is the estrogen so this imbalance also leads to cystic formation of follicles which prevents proper conception and proper menstrual flow, how to avoid it. The first thing that patient in females in need to do is get into physical activities to get into losing their weight, avoid chocolates and sweets and sweeteners in any form of and get their insulin also detected because there is an insulin resistance that develops in PCOD. People, females complain of start acne around the chin or hair, unwanted hair on the chin or facial hair even the chest and back so all these symptoms are, you know guiding toward PCOD. We usually diagnose it with the help of an ultrasound and complete hormonal assay where we test for the estrogen, progesterone, LH, follicle stimulating of hormone and prolactin and the testosterone. Any imbalance is there, doctors, I mean patients should consult the doctors. Homeopathy as a very good role to play in PCOD, it's a disease again that is constitutional treatment is required. Without any side effects, homeopathy is able to cure the patient completely. Management part comes when there is, you patient, as I said earlier, secondary lifestyle and additives of, addition of sugar. You know, over the years increase the prevalence of PCOD also there are certain drugs like even, oral contraceptive pills can lead to formation for cyst even though there is they're prescribed in modern medicine as a treatment also but when you, when you take certain pills for a longer period of time, they're also, you know, they cause formation of these cysts, and do not help in conception. And coming to the homeopathic part, homeopathy is a science where, you know, that is individual science as a I said there are certain causes, lot of causes of PCOD and when we are certain in a female, depending from female to female, the treatment also varies. There are medicines like Pulsatilla, PCR, Neterameorh, Apis Mellifica, Thuja, all are very good medicines for PCOD and PCOD is completely curable with homeopathy. But as I said, please do not take them on their own.
Consult your nearest homeopathic doctor. You can consult me here on Lybrate.
2987
people found this helpful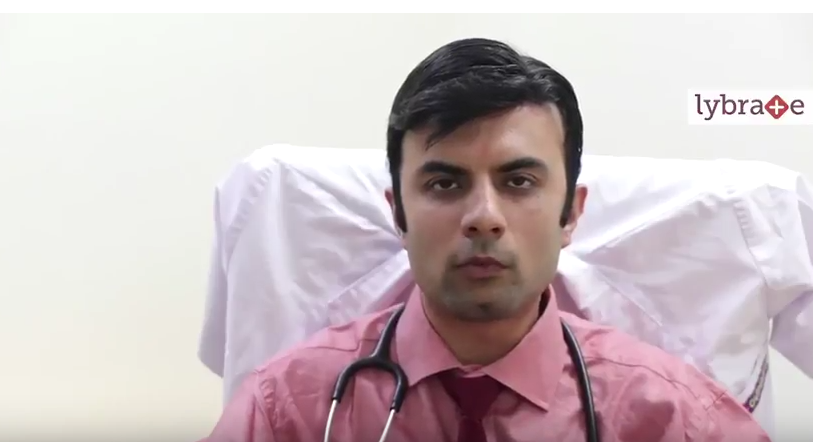 Hello Everyone!
I am Dr. Sanket Gupta. I am a practicing homeopathic consultant at AKG's Oviham's medical centers and we have our clinics at Moti Bagh and Pritam Pura.
Today I would like to talk about a disease caller hyperthyroidism. Again a very common disease. A very common endocrine disorder. One of the most common endocrine disorders. And as the name suggests, hypo means less, so what happens is the thyroid gland secretes thyroid hormones in a very less quantity. So the thyroid hormones t3 and t4 are released very less and there are only two major reasons. The first major reason being thyroid gland not functioning properly which happens when there is usually lack of iodine or deficiency of iodine as you must have seen a lot of people develop quite a huge growth around their necks. That is goiters and that is due to deficiency of iodine. The second cause being pituitary gland which releases less of thyroid stimulation hormone which in turn actually activates and stimulates the thyroid gland to release the thyroid hormones so these are the two major causes and clinically what we find in the investigate the findings of the thyroid profile, we find thyroid stimulating hormone is usually in, in people with hyperthyroidism and the t3 and t4 levels are generally low. On the other hand major reason could be autoimmune thyroiditis and this autoimmune thyroiditis means when the cells of your own body are working against your own body cells are working again your own receptors, own glands and preventing it from stimulating the thyroid hormones normally. In this case we need to get anti TPO and thyroid antibody, thyroid binding antibody globulins to test it. Homeopathy fortunately has a very very good result and very good effective treatment in both the cases be it autoimmune disorder or be the classical hyperthyroidism which we see in generally most of the cases. Symptomatically patients start you, you know the disease dose sets in quite early but the symptoms start manifesting very late in the life and symptoms like weight gain symptoms like dry skin, fatigue, weakness. Breathlessness even at times, slow pulse rate, falling of hair, irregular periods, constipation, depression, that all guiding towards hyperthyroidism so one thing is by if there is iodine deficiency It can always be supplemented by taking iodized salt which we use these days and that prevents the formation of goiter. The second thing being a secondary hyperthyroidism where it is generally due to the lack of our homeless, due to the inefficiency of the thyroid gland. What home, here the role of homeopathy is very important. What homeopathy does is it tries to only stimulate the thyroid gland to release the thyroid hormones properly tries to maintain that homeostasis tries to maintain that balance. It is not done we are doing giving something from outside which will you know, release the chemical and work on its own when the thyroid gland would be sitting pretty on its side, No. what we do with homeopathy, homeopathy medicines do they stimulates the thyroid gland to function on its own to fight on its own and this is how thyroid is completely, all the higher disorders are completely and completely curable with homeopathy. There is no need to be on lifelong medication for hypothyroidism or even hyperthyroidism per se. even at times when people are given anti thyroid drugs for hyperthyroidism. They get converted into hypothyroidism due to the medication, over medication. So there are lots of factors which we tend to see over our clinics all of them are taken into account and accordingly treatment is given. But definitely, homeopathy has a huge role to play in public health when it comes to hypothyroidism and is a beautiful medicine of treatment, treatment of medicine without any side effects and absolutely curable for thyroid disorders.
For any queries related to hypothyroidism or any other disorder can consult me here on Lybrate or consult me at my clinics Thank you.
2608
people found this helpful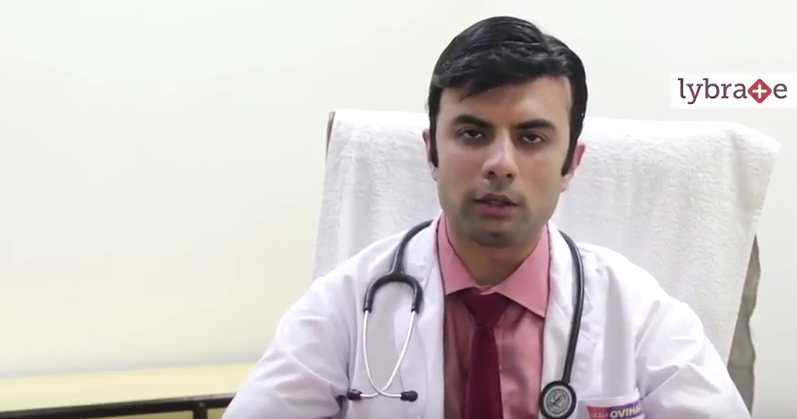 Hello Everyone!
I am Dr. Sanket Gupta.I am practicing homeopathic consultant at AKG's OVIHAM's centers. We have two clinics at Moti Bagh and Pitampura.
Today I would like to talk about the number 1 diseases in India right now which is sort of an epidemic actually, and it's called Diabetes Mellitus. Diabetes Mellitus is a diseases where, it is of two types actually. Type 1 and type 2. Type 1 is a diseases, it's called an autoimmune type of Diabetes Mellitus where the immune cells are working on your own cells and they hamper the beta cells of the pancreas. Pancreas is the gland where insulin hormone is produced and insulin hormone is responsible for maintain you blood glucose level. So when these beta cells are destroyed by these antibodies it results in low of, lack of insulin causing the high in glucose. The other one is Type 2 Diabetes which is generally due to the faulty lifestyle and also may have genetic background. People with family histories fall into such category and also because there is so much of stress, so much of, I would say, sedentariness in our lives that we hardly walk, move and the synthetic food that we are taking these days is not good at all. The amount of sugar we are taking in the form of chocolates, drinks, even alcohol, when it comes to carbohydrates and fats they all lead to, you know, increase in blood sugar levels. And that falls in the category of type 2 Diabetes. This can be treated again by, type 2, by insulin or non-insulin dependent Diabetes Mellitus. Which depend where the insulin level go so high that patient has to be given insulin. And type, non-insulin dependent can be curtailed with medicine. Homeopathy on one hand has a very very good treatment for Diabetes Mellitus and it entirely depends on the patient. Especially I am talking about type 2 Diabetes here. Where I would, I always tell patients 50% is yours and 50% is my effort. If you do not do your 50% you cannot be off medication. If you do your 50% and follow the instructions and everything, and take the medication properly then, there is definitely a chance that your Diabetes can be absolutely cured and you can be off medication, but that happens generally very rarely, why? Because a disease is such and the discipline is not really that much seen. But, yes, homeopathy definitely has very good treatment to offer when it comes to Diabetes Mellitus. It can prevent the complications of retinopathy, neuropathy and nephropathy, when it comes to affection of the nerves, retina and the kidneys. Homeopathy can help in preventing that. Help in curtailing that as well. Even diabetic foot is absolutely curable with homeopathy, non-healing wound, non-healing ulcers of Diabetes Mellitus are absolutely curable when it comes to homeopathy. Lot of people usually asks me that you have sweet pills, how do they cure Diabetes? See homeopathy is not only about sweet pills. Medication can be given in liquid form also to Diabetes patients and they also cure the patient. These sweet pills are usually made of lactose. Which is lactose of milk, which is very very, very very, minutely, minute in glucose contain or sucrose contain. So it is absolutely safe to use. Completely without any side effect. And definitely definitely recommended for every patient of Diabetes.
You can consult me here on Lybrate for any inquiries regarding Diabetes Mellitus or any other queries. Thank you.
3929
people found this helpful
View All Feed
Near By Doctors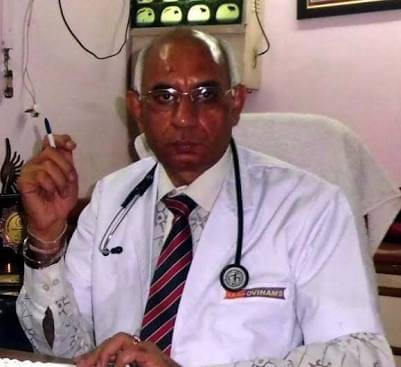 MD (Homoeopathy), DHMS
Homeopath
AKGs OVIHAMS MEDICAL CENTER for Homoeo- Psycho Cure n Care with Wellness,
Book Appointment

BHMS, MD - Homeopathy
Homeopath
Book Appointment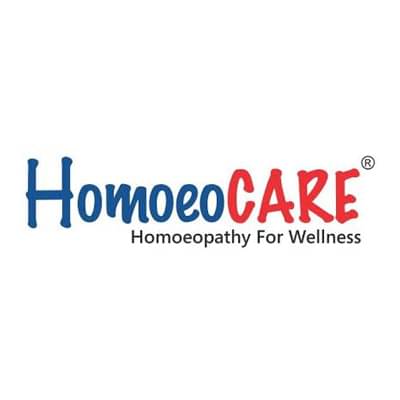 Book Appointment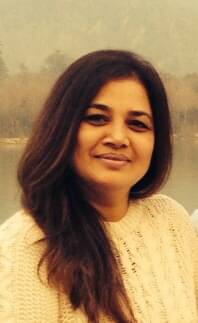 Book Appointment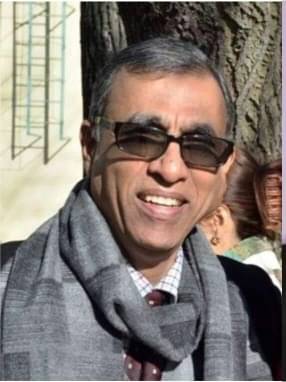 MD - Homeopathy, DHMS (Diploma in Homeopathic Medicine and Surgery), Diploma in Naturopathy
Homeopath
Dr. Sehgal's Homoeopathic Clinic,
Book Appointment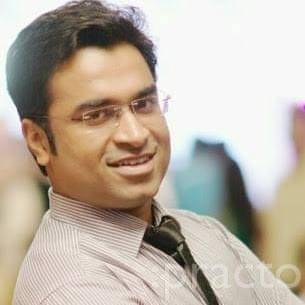 BHMS, MD - Homeopathy
Homeopath
Book Appointment