Videos (5)
View All Videos
Personal Statement
Dr. Sanket gupta is a young and dynamic doctor who has achieved high laurels in a very short career. He has achieved a few prestigious awards as well for his contribution and service to s...
...more
Dr. Sanket gupta is a young and dynamic doctor who has achieved high laurels in a very short career. He has achieved a few prestigious awards as well for his contribution and service to suffering humanity, to his credit he has amazing skill of handling difficult and even incurable conditions of which he has been able to cure many also. He has cured genetic disease like epidermolysis bullosa (eb) and did his thesis in motor neuron diseases (mnd) during his md course. A sincere, honest and harworking doctor who cares only about his patient's welfare. You can book an instant appointment with Dr. Sanket Gupta on www.lybrate.com
More about Dr. Sanket Gupta
Dr. Sanket Gupta is a popular and prominent homeopath based in Delhi. He has achieved several remarkable feats in his short but illustrious career of 7 years. Dr. Sanket gupta is a homeopath who specializes in cardiology, weight management, rhinology and dermatology, among others. Dr. Gupta completed his BHMS in 2009 from Dr. BR Sur Homeopathic Medical College and completed his post-graduation in MD- homeopathy from Shri Sai Nath Postgraduate Homeopathic Medical College in 2012. He specialized in PGPC- Preventive Cardiology from IIHP and is also appointed as a guest lecturer at JRK Homeopathic Medical College since 2015. Dr. Sanket is also known for handling nearly untreatable cases with razor-sharp precision. Dr. Gupta also served effective in curing an instance of a genetic disorder like epidermolysis bullosa. To acknowledge his contribution to the field, he was awarderd the prestigious Hahnemann Award in 2009. Dr. Sanket is also a member of prestigious associations like Homeopathic Medical association of India, Asian homeopathic medical league etc. To get effective homeopathic remedies and a satisfactory professional environment, you can contact Dr. Sanket in his AKGsOVIHAMS Homoeopathic Clinics in Satya Niketan, Delhi, six days a week.
Info
Education
BHMS - Dr B R Sur Homeopathic Medical College - 2009
MD-Homeopathy - Shri Sai Nath Postgraduate Homeopathic Medical Collage - Allahabad - 2012
PGPC - Preventive Cardiology - IIHP - 2012
Past Experience
2015 - Present Guest Lecturer at JRK Homoeopathic Medical College
Present Owner at AKGs OVIHAMS Homoeopathic Clinic
Languages spoken
English
Hindi
Awards and Recognitions
Dr. Jugal Kishore Award
Hahnemann Award
Professional Memberships
LIGA Homeopathica International Geneva
Homeopathic Medical Association of India
Asian Homoeopathic Medical League (AHML)
Indian Institute of homoeopathic Physicians (IIHP)
Hahnemann Award - 2009
Appreciation Award - 2011
Dr. Jugal Kishore Award - 2013
Location
Book Clinic Appointment with Dr. Sanket Gupta

No.158, Satya Niketan, Moti Bagh-II, Near Nanak Pura Gurudwara, Landmark : Near Satya Niketan

,

Delhi
Get Directions

RU-115, Pitampura, Landmark : Opposite Power House

,

Delhi
Get Directions
Consult Online
Text Consult
Send multiple messages/attachments. Get first response within 6 hours.
7 days validity
•
₹250 online
Consult Now
Phone Consult
Schedule for your preferred date/time
10 minutes call duration
•
₹300 online
Consult Now
Video Consult
Schedule for your preferred date/time
10 minutes call duration
•
₹500 online
Consult Now
Services
Submit Feedback
Submit a review for Dr. Sanket Gupta
Your feedback matters!
Write a Review
Patient Review Highlights
"Inspiring"
1 review
"Caring"
3 reviews
"Very helpful"
4 reviews
"knowledgeable"
9 reviews
"Thorough"
1 review
"Well-reasoned"
2 reviews
"Professional"
2 reviews
"Practical"
1 review
Reviews
Abhirami
Apr 29, 2017
The diabetes was increasing day by day. He is not just friendly, but also is very motivating. In the past i consulted so many doctors, but nobody was able to help me with my diabetes, but he has helped me immensely. As someone I knew, consulted therSanket Gupta and they referred us. The overall atmosphere in the A K GsOVIHAMS Homoeopathic Clinics is very soothing. The overall outlook of the A K GsOVIHAMS Homoeopathic Clinics was very nice. I feel so great after the completion of treatment. Sanket Gupta certainly knows the in and out of herspeciality.
Aadi
Jan 21, 2017
I was shocked to know that i was suffering from Erectile Dysfunction. Even in case of emergency, the staff is always willing to help. Many people gave very positive feedback for Dr Sanket Gupta. My problem was such that it required a number of sessions, and I must say after the treatment, I am feeling much better now. He is not just friendly, but also is very motivating. Dr Sanket Gupta has is quite knowledgeable in his field.
Dayanita
Apr 23, 2017
Dr Sanket Gupta constipation treatment suited me the best and now I am fine. I was quite concerned, as my health was degrading day by day, but due to Dr Sanket Gupta and hertreatment I didn't lose hope. I must say that the hygiene was maintained very nicely in the Homoeopathic Clinics. Dr Gupta is quite knowledgeable. Not only he is very calm and composed, but is also a very understanding doctor.
Tanvi
May 9, 2017
Excellent Work by dr Sanket Gupta. Thank you al for making me Back pain free. Was suffering from low back pain for almost 4 years and took treatment with many doctors and hospitals. Could not get relief and my pain kept on increasing but with him my pain has reduced. he can be consulted at A K GsOVIHAMS Homoeopathic Clinics in Delhi.
Rithwik
May 19, 2017
I was shocked to experience the symptoms of coughingIt been 1 week I was suffering from coughing. Dr Sanket Gupta gave me a coughing treatment which helped me immensly. I thank him for treating me so patiently. He listens to the patients and try to find out the root cause in order to treat it perfectly.
Ratnesh
Aug 7, 2017
I was quite concerned, as my health was degrading day by day, but due to Dr Sanket and the irregular periods treatment I didn't lose hope. I never get sick, but then last year i started developing this problem. The facilities available in the A K GsOVIHAMS Homoeopathic Clinics are very nice.
Kamna
Jan 20, 2017
Due to my headaches i was feeling very depressed .I am so happy that I chose Dr Sanket Gupta for my treatment as now I am perfectly fine. The overall cleanliness in the A K GsOVIHAMS Homoeopathic Clinics was amazing. The Clinic have proper facilities for all patients.
Hrithika
Jun 10, 2017
Our family physician personally recommended Dr Sanket Gupta for my lose weight treatment. He never gets frustrated, even when I ask a number of queries. Sanket Gupta has so much knowledge that for everything my family takes his reference.
Alankar Chauhan
Dec 22, 2016
The experience was delightful.
Anand Chhabra
Aug 4, 2016
Very effective
Verified
Nov 18, 2017
Excelent
Feed
Shared 3 months ago • Featured Tip
Insomnia is a mental condition, which is characterized by a difficulty in falling asleep, even when you have the chance to do so. The causes of insomnia include stress, emotional or physical discomfort; environmental factors like noise, light or extreme temperature that interferes with sleep; and depression or anxiety.
The visible symptoms of insomnia are inability to fall asleep no matter what, irritability, depression, lack of concentration and enthusiasm, and distressed stomach and intestine. Complications associated with insomnia can cause psychiatric problems, obesity, increased risk of long-term diseases or conditions like high blood pressure, heart disease and diabetes.
Insomnia can be classified in the following ways -
Secondary insomnia: it stands for sleep problems that may be caused by health conditions, medications, pain or any other causes.
Acute insomnia: it is also known as short-term insomnia and usually lasts for a night or a few weeks.
Primary insomnia: it refers to sleep problems which aren't directly related with any health condition.
Chronic insomnia: insomnia is described as long-term or chronic if you suffer from it for about 3 nights a week for 1 month or longer.
Homeopathy is a boon towards treating insomnia.
Efficiency - The efficiency of homeopathic medicines in curing the several problems associated with insomnia is unquestionable. Plus, targets at providing long-term cure for insomnia instead of just temporary relief. The approach that homeopathy adopts includes getting at the root cause of the problem, and weeding it out so that there's never a relapse of your condition.
Safety - Homeopathic medication are far safer therefore, it is preferable and highly recommended. It serves invaluably during insomnia and does not involve any side effects.
In case you have a concern or query you can always consult an expert & get answers to your questions!
6735
people found this helpful
Shared 4 months ago • Featured Tip
Diabetes mellitus is a chronic condition wherein the body doesn't metabolise sugar properly. Insulin, a hormone produced by the pancreas, is responsible for carrying the sugar or glucose, from the bloodstream to the individual cells. When the pancreas fails to produce insulin, glucose builds up in your bloodstream and enters your urine. Homeopathy focuses on the overall health of the individual. Homeopathic medicines for diabetes include:
1. Abroma Augusta: This homeopathic medicine is best for diabetics who have weak muscles, increased appetites and frequent urination.
2. Phosphorus: If symptoms include weak vision, Phosphorus is the best remedy for it.
3. Syzygium Jambolanum: This is one of the best homeopathic remedies for diabetes mellitus. It acts efficiently and promptly in lowering sugar levels.
4. Phosphoric acid: If you feel exhausted or weak all the time, either physically or mentally, then Phosphoric acid is beneficial. Weak memory, forgetfulness and numb feet are also treated with Phosphoric acid.
5. Gymnema Sylvestre: Sometimes, diabetics drastically lose weight and have low energy levels. Gymnema Sylvestre is an excellent remedy for such symptoms.

Sometimes one or more homeopathic medicines may be combined to treat symptoms. Some common combinations include:
1. Lachesis, Arnica, Belladonna and Phosphorus are combined in a treatment to treat retinopathy, which is damage to the eyes caused by diabetes.
2. Serum Anguillae, Arsenic Album and Lycopodium are used together to treat kidney damage (nephropathy) in diabetics.
3. Helonias, Sulphur and Phosphoric acid are taken to deal with neuropathy or nerve problems such as numbness in feet and hands.
4. Syzygium Jambolanum is combined with Secale Cornutum to treat skin ulcers, which is a common problem among diabetics.
5. For people suffering from constipation due to diabetes, Natrum Sulph, Defloratum and Carlsbad are the best medicines.
6. To improve weak memory, Phosphoric acid, Nux Vom and Kali Phos are the best remedies for diabetics.
7. Sometimes diabetics complain of extreme, incapacitating weakness. To improve energy and boost overall health, Carbo Veg, Phosphoric acid, Phosphorus and Arsenic Album are recommended.
6
people found this helpful
Shared 5 months ago • Featured Tip
Kidney Stones, also known as Renal Calculi is a condition usually brought about by inadequate hydration and consumption of food high in calcium, but in most cases it a hereditary condition. The most commonly opted for treatment is surgery to remove the stones.
If you do, surgical procedures are neither the answer, nor a plausible option for you. Besides being risky, surgery clearly isn't effective in bringing about an end to the condition on a permanent basis. Homeopathic remedies, on the other hand, are not only safe, they offer as little of side effects as possible.
Homeopathic treatments of kidney stones are also proved to have been effective in most cases.
What are the most common homeopathic alternatives to suppress kidney stone formation? Berberis Vulgaris is the most reputed homeopathic drug when it comes to diluting the stone in the kidney and also in reducing the chronic pain that is often associated with stones. It is also said to improve chances of mitigating periodic bouts of kidney stone formations. Berberis Vulgaris is effective for various kinds of kidney and renal stones. In addition to this drug.
Sarsaparilla, Hydrangea, and Benzoic Acid also prove effective in the long run. Sustained practice of such Homeopathic remedies along with increased intake of fluids and adequate exercise go a long way to ensure cessation of kidney stone formation.
In case you have a concern or query you can always consult an expert & get answers to your questions!
6403
people found this helpful
Shared 5 months ago • Featured Tip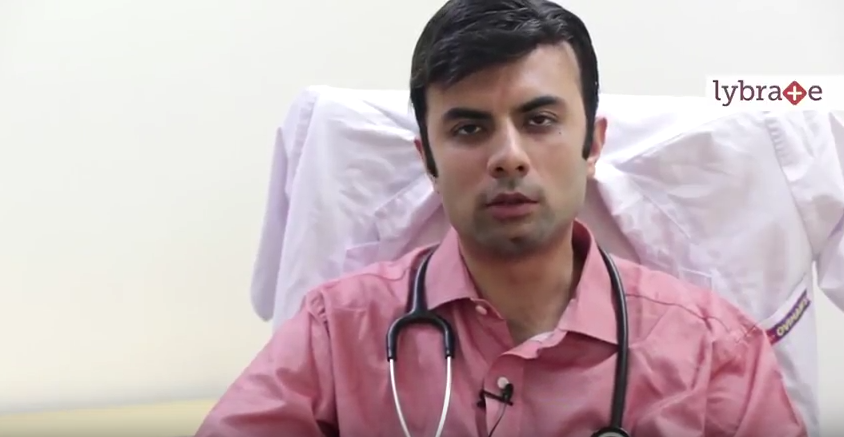 Causes of PCOD and its Homeopathic Treatment
2985
people found this helpful
Shared 5 months ago • Featured Tip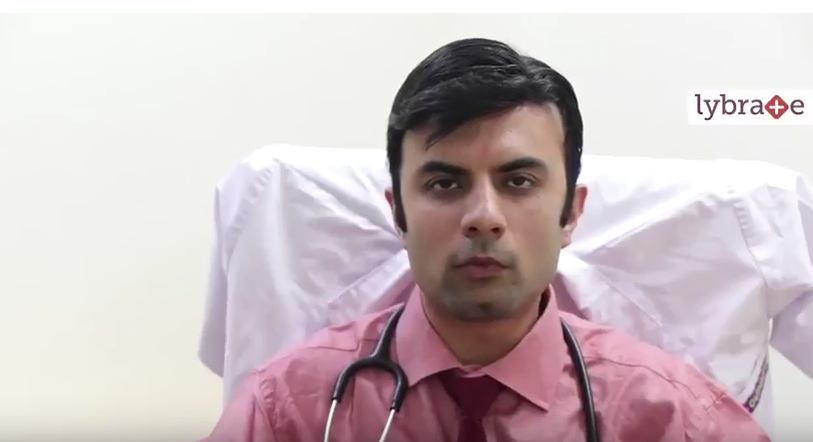 Hypothyroidism - Causes and Homeopathic treatment
2606
people found this helpful
Shared 5 months ago • Featured Tip
3928
people found this helpful
Shared 6 months ago • Featured Tip
Osteoarthritis (OA) is a degenerative disease that affects the various bone joints, leading to painful movement and thereby limiting the patient's mobility. Knees, hips, joints of hands and legs are affected.
Symptoms of OA:
The symptoms revolve around the bones and joints including:
Pain and stiffness of the joints
Swelling of the joints
Inability to form a clench
Difficulty holding things
Stooped posture
Weakness of legs and hands
Reduced height over time.
In most people with OA, the options in allopathy are limited to nonsteroidal analgesics to control pain and in severe cases, surgical correction.
However, homeopathy takes into account the triggering symptoms, the associated symptoms, and the status of the immune system before deciding on a treatment regimen. With this holistic approach, homeopathy achieve the following:
Reduce the pain, swelling ,and stiffness
Slows the pace of further degeneration
Improves mobility of the affected joint(s)
Improves the body's overall immune system, thereby allow the body to promote healing on its own
Homeopathic intervention in the early phases is particularly helpful, as it will arrest disease progression
It also enable better absorption of minerals and nutrients essential for bone health. This allows healing of existing bone fractures and avoids further bone damage by strengthening the bones.
Homeopathic treatment also enables the body's chemical state to withstand stress and illnesses better.
It vitalizes the body's natural healing and ability to repair itself, to create a better state of health and well-being
Some of the popular homeopathic medications based on areas and associated symptoms are listed below:
Knee Joints:
Bryonia Alba: Pain worsened with movement, relieved with rest; associated with swelling and stiffness of the joints; difficulty in climbing stairs.
Calcarea Carbonica: Swelling and pain that is worsened when getting up from a seated position. The joints feel cold and painful.
Sulphur: Worse with climbing stairs, prolonged standing, feeling of warmth in the knees.
Hip Joints:
Colcynthis: Cramping pain improved by pressure.
Rhus Toxicodendron: Pain when getting up from a seated position.
Pulsatilla Nigricans: Associated with muscle stiffness and cramping.
Finger Joints:
Antimonium Crudum: The pain pain gets worse in cold weather, improved by applying something warm)
Benzoic Acid: There is an associated crackling sound when the fingers are moved or if there are nodes in the area of joints. The urine is highly offensive in these people.
Calcara Fluorica: There are stony hard nodes formed in the joint area, greatly reducing the mobility.
These medications are safe, completely natural, do not induce habit formation, and are approved by FDA. They don't just treat the symptoms but help manage the patient as a whole. This justifies why homeopathy is definitely a good option in treating osteoarthritis.
In case you have a concern or query you can always consult an expert & get answers to your questions!
5384
people found this helpful
Shared 7 months ago • Featured Tip
Hypertension or high blood pressure in common parlance is caused by irregular blood circulation in the blood vessels. High blood pressure has been an established cause for several fatal and critical heart diseases. Middle aged individuals are more prone to heart diseases caused by high blood pressure. Doctors also caution those with stressful lifestyles to keep the blood pressure levels in control. While there are prescribed drugs aimed at curing high blood pressure troubles, a large number of people are reposing their trust in homeopathy for treating high blood pressure. Among a long drawn process of cures, homeopathic treatments are extremely effective and trustworthy methods:
1. Aconitum
Certain high blood pressure conditions have sudden outbursts. It inflicts a fear of dying and acute anxiety. Aconitum abates such situations.
2. Argentum Nitricum
At times high blood pressure occurs due to anxiety and mental agitations. Argentum Nitricum is an effective remedy in curing such conditions.
3. Natrum Muriaticum
Certain high blood pressure conditions arise due to suppressed anger and stress. Harrowing events of the past and unsolved issues can induce heightened blood pressure levels. Natrum Muriaticum is a perfect solution for such troubles.
4. Veratum Viride
Veratum Viride helps in reducing arterial tension and normalizing cardiac palpitations.
5. Natural Supplements
For a variety of ailments caused by high blood pressure, homeopathy offers certain natural supplements like Co enzyme, Hawthorne, Omega-3, Vitamin E for remedying blood pressure concerns. It improves heart function and prevents blood clotting.
6. Ignatia
To heal high blood pressure caused by emotional upsurges, grief and trauma, Ignatia can be perceived as a useful remedy.
7. Belladonna
This is an emergency medical condition caused by vigorous throbbing of arteries which may progress to haemorrhaging. Belladonna goes a long way in taming such untoward medical emergencies.
8. Lachesis
Certain bodily changes result in high blood pressure, especially in the cases of women. During the onset of menopause, high blood pressure becomes a common concomitant. Lachesis is used to treat such issues.
9. Glonoinum
On certain occasions blood pressure level shoots up due to heat and excess exposure to the sun. Glonoinum is aimed at controlling the blood pressure levels in those situations.
In case you have a concern or query you can always consult an expert & get answers to your questions!
5760
people found this helpful
Shared 7 months ago • Featured Tip
Allergies are an extreme reaction of the immune system of the body due to a hypersensitivity to foreign substances such as food, clothing, dust or pollen, among others. The reaction by the immune system may be quite damaging to your body. The allergies tend to vary vastly from one person to the other and the allergens also tend to differ. Some of the most common types of allergies commonly prevalent among the general population are – food allergies, nasal allergies, dust allergies, skin rashes due to contact with an allergen among others.
Homeopathic approach to treating allergies
Homeopathy is a symptom based medication and doesn't only look to treat or lessen the symptoms but also cure the problems from deep down. It is also useful in relieving symptoms as well. Homeopathy takes into account not only the outward symptoms but the general physical and mental constitution of a person to prescribe the best medicine or combination of medications for you.
Some common homeopathic treatments for common allergies are mentioned below:
4
people found this helpful
Shared 7 months ago • Featured Tip
There are scores of myths about Homeopathy which are circulated to discredit this all natural and highly effective healing treatment. In this article we are going to dispel all the popular myths relating to homeopathy so that you can judge for yourself and grasp the science of homeopathy in a better way.
Myth #1: Homeopathy is just balls of sugar which comes with a placebo effect
This is an absolutely erroneous idea. Homeopathic medicines are not just sugar pills- they come in various forms like dilution, tablet, ointment, pellets, mother tincture etc. Homeopathy is becoming popular around the globe because it is gentle, non-toxic, and efficacious and a much cheaper alternative to allopathic medicine.
Myth #2: Allopathic medicines cannot be taken in combination with homeopathy
This is yet another popular misconception about homeopathy. As we know, allopathic medicines, when stopped altogether all of a sudden, can suddenly flare up the intensity of the symptoms. No competent homeopathy doctor would advise you to discontinue your allopathic medication abruptly. Generally, the dosage of the allopathic medicine is reduced till it is stopped when steady improvement sets in.
Myth #3: Intake of tea/coffee or onion and garlic is cut down in homeopathic treatment
Though this was a popular practice in homeopathy, no modern homeopathic doctor would restrict your consumption of beverages or onion/garlic. These substances will never interfere with the medicine as long as they are consumed in moderation while maintaining a time gap between these items and the medicine.
Myth #4: Homeopathic medicines take forever to bring in effects
The time required for the homeopathic medicine to act greatly depends on the disease itself. Acute diseases which build up quickly (such as headache, fever or common cold) can be very quickly treated with the right homeopathic medicine. However, chronic diseases such as asthma, arthritis, migraine, eczema, bronchitis etc., surely need some time to be completed cured.
Myth #5: Homeopathy works only in children
This is yet another common mistake most people make since homeopathy is known to work wonders for children and adults alike. When homeopathic medication is given to children or adults right at the onset of the symptoms, the disease is not only healed but the resistance of the child is also improved. Homeopathic medications would prevent the disease from becoming chronic.
Myth #6: Homeopathic is herbal or Ayurvedic medicine
Though Homeopathy makes use of microdoses of extracts from herbs and plants, it should never be confused with herbal or Ayurvedic medications. The science of homeopathy which had its origin in Germany is considerably different from the workings of other alternative medicines such as Ayurveda.
In case you have a concern or query you can always consult an expert & get answers to your questions!
6584
people found this helpful
View All Feed