Videos (1)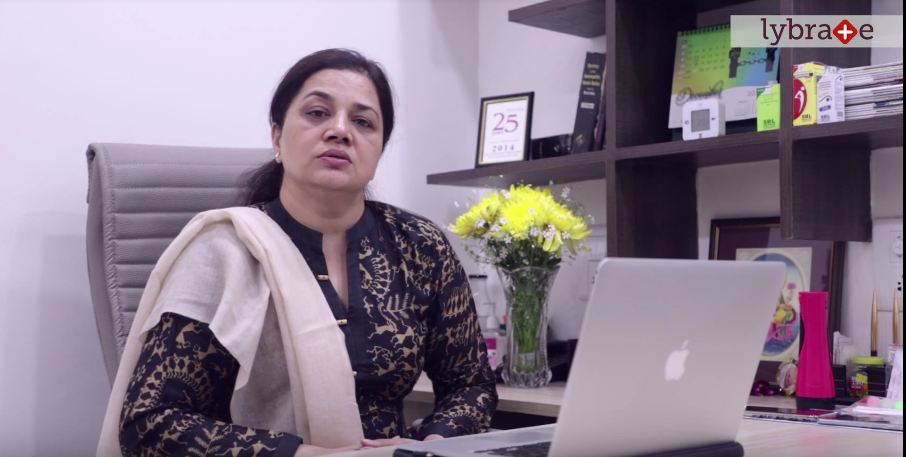 Personal Statement
A good physician treats the disease; a great physician treats the 'patient' who has the disease. He or she does so with compassion and care.
...more
A good physician treats the disease; a great physician treats the 'patient' who has the disease. He or she does so with compassion and care.
More about Dr. Renu Madan
Dr. Renu Madan is a trusted Homoeopath in New Delhi with an experience of 27 years in her field. You can visit her at her Clinic - Homoeopathic Centre, E-51 Hauz Khas Market, New Delhi. Website : https://renumadan.com
Info
Education
BHMS - Nehru Homoeopathic Medical College & Hospital - 1991
Languages spoken
English
Hindi
Location
Book Clinic Appointment with Dr. Renu Madan

E-51/2, Hauz Khas Market

,

Delhi
Get Directions




Consult Online
Text Consult
Send multiple messages/attachments. Get first response within 6 hours.
7 days validity
•
₹300 online
Consult Now
Phone Consult
Schedule for your preferred date/time
10 minutes call duration
•
₹700 online
Consult Now
Video Consult
Schedule for your preferred date/time
10 minutes call duration
•
₹800 online
Consult Now
Services
Submit Feedback
Submit a review for Dr. Renu Madan
Your feedback matters!
Write a Review
Patient Review Highlights
"Inspiring"
1 review
"Sensible"
1 review
"knowledgeable"
2 reviews
"Very helpful"
4 reviews
"Caring"
1 review
"Practical"
1 review
Reviews
Raj Gaurav
Oct 14, 2018
Dr. Renu Madan provides answers that are very helpful. thank you doctor. the confidence in your reply gives confidence in me to go ahead with homeopathy
R.Suresh
Oct 18, 2018
Dr. Renu Madan provides answers that are caring. Gud and Professional advice. My many more Thanks to the Doctor.
Sejal Madan
Oct 6, 2018
Very fast recovery! No hospitalisation!
Feed
Developed more than two hundred years ago by a German physician, Samuel Hahnemann (1755 – 1843), homoeopathy is now widely used throughout the world. Many people choose homoeopathic medicine as their primary form of treatment while others use it to complement conventional medicine.
"Look deep into nature and then you will understand everything better." - Albert Einstein
Nature provides the cure for most ailments. Indigenous people have known this for centuries simply by observing and attuning to their surroundings. Homoeopathic medicines are made from natural substances such as plants, herbs, minerals and animal products. Although some substances used to make homoeopathic remedies may be toxic in their natural form but once attenuated into potentized medicine their healing properties are raised/awakened and they become completely safe.
'Homoeopathy' comes from the Greek word homeos meaning 'similar' and pathos meaning 'suffering' and is based on the principle of 'like cures like' which was first identified by Hippocrates (460-350 BC). It is a system of curing diseases by medicines which are capable of producing symptoms similar to those of disease when given to healthy human beings.
What it causes, it can cure too!
This can be illustrated by a simple example of onion and homoeopathic medicine named Allium Cepa prepared from red onion. When we peel an onion, there is watering and burning of eyes and nose. According to homoeopathic principles, a person suffering from similar watering and burning of eyes and nose in case of a common cold or influenza can be treated by the medicine Allium Cepa. Likewise coffee (Coffea), a stimulant which is known to cause sleeplessness, can be one of the remedies used to treat insomnia (disturbed sleep) in a person.
Homoeopathy considers each person as an individual. We are after all, unique. To prescribe the same medicine to every person who suffers from a migraine headache, for example, would not be appropriate. Homoeopathy considers your personal susceptibility to illness, your parents' tendencies, your personality (physical appearance, lifestyle, relationships, passions, family life, challenges, coping mechanisms) and so on.
All the above, including the specifics of your physical and emotional symptoms make you unique and are considered in choosing a right homoeopathic prescription for you.
Homoeopathy is not 'ready-made' but 'tailor-made' to suit an individual. Therefore, two people suffering even from an apparently similar looking problem are unlikely to be prescribed the same remedy. We can say that in homoeopathy we use 'designer remedies' designed especially for an individual.
Homoeopathic medicine treats the person as a whole ("the holistic approach") rather than treating specific symptoms in isolation. Most people are aware that emotional imbalances such as grief, shock and anger can lead to physical illness if left untreated or suppressed. The opposite is also true. Physical pain can cause depression, anxiety and stress. Homoeopathic treatment helps release emotions and physical blockages to restore balance between the body, mind and spirit.
According to homoeopathy, mind and body are very much linked and physical problems cannot be effectively cured without understanding and putting right the person's constitution and character. Constitution is a person's state of health, including his or her temperament and any inherited and acquired characteristics. To determine the constitution of a person a homoeopath usually asks a lot many questions.
Homoeopathy believes that if your constitution is healthy, you will not succumb to any infection, i.e. disease organisms will not affect you if your susceptibility is low. This is the basic difference between homoeopathy and any other system of medicine. Conventional system of medicines believes that one becomes sick due to infection, i.e. bacterias and viruses, hence their treatment is aimed at killing the infection using strong drugs.
This, however, further reduces the immunity of the person making it weaker and the person becomes more susceptible and falls sick again and again. Homoeopathy, however, believes that first your constitution becomes weak and then you become susceptible to infection. Bacteriae and viral attacks are the end products of disease process and not the cause of disease. They are present everywhere but they will not affect you until your immunity is strong.
The treatment is aimed at raising the vitality, i.e. immunity of the person so that he can fight out the disease himself. Homoeopathy does not introduce artificial antibodies in the body; it wakes up the body to do the job on its own. This is why homoeopathy is able to cure permanently without frequent remissions. However, medicines are given in highly diluted (potentized) form and are therefore extremely safe and have no side-effects.
We all get immunised by vaccinations which are essentially homoeopathic in principle.
To learn the healing properties of medicines, they are administered to healthy individuals and the symptoms are recorded to analyse the drug. This method of drug proving ensures that homoeopathic medicines are safe and have no side effects. Each one of them is tested on thousands of volunteers coming from various age groups, gender and walks of life.
Effect of homoeopathy evident in newborn babies and comatose patients prove that it just isn't a placebo effect.
It is safe and effective for pregnant woman too.
4210
people found this helpful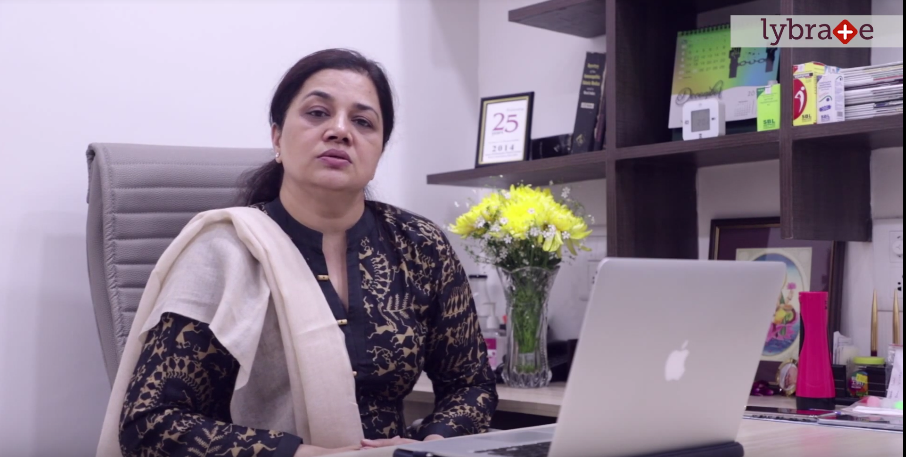 4529
people found this helpful
Thyroid is a small butterfly-shaped gland situated just below your Adam's apple, a little above where the two collar bones meet. Its one of the essential endocrine or ductless glands; its function being secretion of thyroid hormones T3 and T4. These hormones regulate the metabolism of the body, i.e. define the way your body uses energy. It also controls functions like how your heart beats or your digestive system works.
One cannot feel a normal thyroid. It is only when the thyroid gland gets enlarged that it can be felt.
Any dysfunction of the gland brings alterations in the levels of circulating thyroid hormones. This can affect a person's metabolism and cause fluctuations in body weight, mood, temperature regulation, etc.
Hypothyroidism occurs when your body doesn't produce enough of thyroid hormones. It can be -
1. Primary Hypothyroidism: Where the deficiency of thyroid hormones is due to direct impairment of the thyroid gland's function.
2. Secondary Hypothyroidism: Where the deficiency of thyroid hormones is due to inadequate stimulation of the thyroid gland by the pituitary gland - the master gland of the body - that secretes TSH (thyroid stimulating hormone) - the most important internal factor controlling thyroid function. If the pituitary is damaged and cannot make TSH, the thyroid stops working.
Also called under-active thyroid, Hypothyroidism affects women more often than men. It commonly affects people over the age of 60 but can begin at any age. Hypothyroidism may be discovered through a routine blood test or after the symptoms begin.
Causes of Hypothyroidism
Your immune system is designed to protect your body's cells against invading bacteria and viruses. When unknown bacteria or viruses enter your body, the immune system responds by sending out fighter cells to destroy the foreign cells.
Sometimes, your body confuses normal, healthy cells for invading cells and starts attacking them. This is called an autoimmune response. If it isn't regulated or treated, the immune system can attack healthy tissues causing serious medical issues.
In areas where Iodine is adequate, Hashimoto's thyroiditis is the most common cause of hypothyroidism. It is an autoimmune condition and the most common cause of an underactive thyroid. This disease attacks your thyroid gland and causes chronic thyroid inflammation. The inflammation can reduce thyroid function. It's common to find multiple family members with this same condition.
Other causes can be:
The most common signs and symptoms of hypothyroidism include:
Weight gain with a puffy face

Weakness

Dry, rough and pale skin

Decreased sweating

Dry, thinning hair accompanied with lots of hair fall

Muscle stiffness, aches, and cramps

Pain and stiffness in joints

Cold intolerance

Irritability

Slowed heart rate

Elevated blood cholesterol

Abnormal menstrual cycles or fertility issues

Decreased libido
Treatment
Hypothyroidism is best treated by supplementing your low hormone levels with artificial varieties. These hormones will replace what your body isn't producing on its own and help return your body's functions to normal.
Once you start treatment, it takes several weeks before you begin feeling relief. You'll require follow-up blood tests to monitor your progress. You and your doctor will work together to find a dose and a treatment plan that best addresses your symptoms. This can take some time.
In most cases, people with hypothyroidism must remain on this medication for their entire lives. However, it's unlikely that you'll continue to take the same dosage. Your blood levels of TSH, T3, and T4 determine your hormonal dosage.
To make sure your medication is still working properly, you should get your thyroid function test done yearly.
Homeopathic Treatment for Hypothyroidism
Here's a list of homeopathic medicines that are helpful in this condition:
Calcarea Carbonica

Sepia Officinalis

Lycopodium Clavatum

Graphites

Nux Vomica

Iodum

Thymusinum esp. for stunted growth in children due to an under-active thyroid

Bromium treats goiter

Lapis albus for hyperthyroidism and goiter

Natrum muriaticum for an underactive gland
However, these are just the names. Choosing or prescribing the right medicine depends on the cause of the disease and its effects.
Homeopathic medicines have been known to correct the imbalance in the thyroid hormones in a very gentle and subtle manner. The remedies are purely natural and have no side effects. Their intake causes an improvement in the functioning of the thyroid gland rather than providing just a daily supply of artificial hormones.
Once an optimum level of thyroid function is achieved, the medicines can be gradually tapered off so that you can live a disease-free and a medicine-free life.
A detailed consultation with your homeopath is essential to zero-in on the remedy that will work best for you, based on your signs and symptoms.
4252
people found this helpful
Blood in the stool means there is bleeding somewhere in your digestive tract. Bleeding that happens higher up in the digestive tract may make stool appear black and tarry while visible blood on the toilet paper or in the toilet bowel is always from your lower digestive tract. Possible causes of frank blood in stool could be: 1. Diverticular disease: Diverticula are small pouches that project from the colon wall. Usually they don't cause problems, but sometimes they can bleed or become infected. 2. Anal fissure: A small cut or tear in the tissue lining the anus caused by passing a large, hard stool and can be painful. 3. Hemorrhoids or piles which could be painless or painful 4. Colitis or Inflammation of the colon 5. Inflammatory bowel disease or IBS 6. Polyps or cancerous growth I suggest you must consult a doctor and get a physical examination done to ascertain the cause of your bleeding. He or she might advise you to go for a colonoscopy if a rectal examination is non conclusive. The treatment will solely depend upon the findings. Hope this helps.
1000 is a very high dosage. You can take Pancreatinum 30CH, 2-3 drops in a tsp of water thrice a day. Depending on your symptoms, you might be needing more medicines. Pancreatinum alone might not be sufficient or indicated. I suggest you consult a good homoeopathic doctor near you before starting the medication. Hope this helps.
2
people found this helpful
Dear lybrate-user, warts appear when your skin gets infected with one of the many viruses of the human papillomavirus (HPV) family. The virus triggers extra cell growth, which makes a wart pop out in the infected area. If large, these warts can get abraded causing bleeding or maybe a secondary bacterial infection in them causing pus formation. You can use calendula lotion to clean up the wart and then apply thuja lotion (Q potency) 2-3 times a day. This should largely take care of the wart. For a faster recovery and to kill the tendency of warts in you so as to prevent recurrence, you might need some oral medication along with. You can contact a good homoeopath near you for the same. Hope this helps.
Protective antibody levels against chickenpox are reached within 4-6 weeks after vaccination; however, some level of protection may develop earlier. However, in addition you can have Homeopathic medicine Variolinium 200 three doses. Its been found effective in prevention in about 90% of cases.
1
person found this helpful
Dear lybrate-user If you've got your periods already, you are not pregnant. You need to understand your menstrual cycle to know about safe period. A menstrual cycle is calculated from the first day of your period to the first day of the next period. Safe period is from day 1 to 7 and day 21 to the rest of the cycle, when you can have sex without worrying about getting pregnant. 7th-21st day or the mid cycle is the fertile phase in a women, that is she is most likely to get pregnant if she has sex around this time. Though this period will not be the same for all women as it depends on the length of the menstrual cycle. The average menstrual cycle is 28 days or a little less, but if your cycle is longer than 28 days, the safe period is not reliable. Even a single instance of sex can make you pregnant if you are not careful with the time of your cycle or are not using any safety.
A urinary tract infection (UTI) is an infection in any part of your urinary system — your kidneys, ureters, bladder and urethra. Most infections involve the lower urinary tract — the bladder and the urethra and typically occur when bacteria enter the urinary tract through the urethra and begin to multiply in the bladder. Our urinary system is designed to keep out such microscopic invaders, but these defenses sometimes fail and bacteria may take hold and grow into a full-blown infection in the urinary tract. UTIs are fairly common in women and affect the bladder and urethra. CAUSES: 1. Infection of the bladder (cystitis) is usually caused by Escherichia coli (E. Coli), a type of bacteria commonly found in the gastrointestinal (GI) tract. However, sometimes other bacteria are also responsible. 2. Sexual intercourse may lead to cystitis, but you don't have to be sexually active to develop it. All women are at risk of cystitis because of their anatomy — specifically, the short distance from the urethra to the anus and the urethral opening to the bladder. 3. Infection of the urethra (urethritis). This type of UTI can occur when GI bacteria spread from the anus to the urethra. Also, because the female urethra is close to the vagina, sexually transmitted infections, such as herpes, gonorrhea, chlamydia and mycoplasma, can cause urethritis. Other Risk factors in women could be: a. Certain types of birth control measures: Women who use diaphragms or spermicidal agents for birth control can be at a higher risk. B. Menopause: After menopause, a decline in circulating estrogen causes changes in the urinary tract that make you more vulnerable to infection. C. During pregnancy or childbirth. Other risk factors for UTIs in general include: Urinary tract abnormalities. Babies born with urinary tract abnormalities that don't allow urine to leave the body normally or cause urine to back up in the urethra have an increased risk of UTIs. Blockages in the urinary tract. Kidney stones or an enlarged prostate can trap urine in the bladder and increase the risk of UTIs. A suppressed immune system. Diabetes and other diseases that impair the immune system — the body's defense against germs — can increase the risk of UTIs. Catheter use. People who can't urinate on their own and use a tube (catheter) to urinate have an increased risk of UTIs. This may include people who are hospitalized, people with neurological problems that make it difficult to control their ability to urinate and people who are paralyzed. A recent urinary procedure. Urinary surgery or an examination of your urinary tract that involves medical instruments can both increase your risk of developing a UTI. Hope this helps.
You did not mention anything about the results of your urine report. If there is an infection and burning too, you need to consult a doctor. He or she might suggest an ultrasound and a kidney function test for you to ascertain the cause of low urinary output. In the meanwhile, please increase your fluid intake in the form of water, juices, soups etc. Drinking plain warm water is any day a better option than having Eno in water early in the morning.
1
person found this helpful
View All Feed