Personal Statement
Dr.Rashmi employs an honest and direct philosophy, to understand the nature of each patients's disease & come up with treatment, i.e. both effective in delivering natural results and devo...
...more
Dr.Rashmi employs an honest and direct philosophy, to understand the nature of each patients's disease & come up with treatment, i.e. both effective in delivering natural results and devoid of side effect.
More about Dr. Rashmi
Dr.Rashmi is a Homoeopathic doctor practices at S.M.D Homoeopathic Clinic, New Delhi. She has an experience of 4 years in this field. Dr.Rashmi specialises in acute as well as chronic ailments especially Gynecological problems, Skin diseases, Respiratory problems, Kidney diseases, Hypertension, Gastric complaints, Hair fall, joints problems. You can book appointment online with Dr.Rashmi
Info
Education
BHMS - DR. B R Sur Homeopathic college and medical hospital - 2015
PGDHHM - SCHC - 2017
Languages spoken
English
Hindi
Location
Book Clinic Appointment with Dr. Rashmi

RZH-889 Raj Nagar part-2 , Palam Colony , street no-12

,

Delhi
Get Directions


Services
Submit Feedback
Patient Review Highlights
"knowledgeable"
3 reviews
"Very helpful"
2 reviews
"Nurturing"
1 review
Reviews
Chetan
Dec 26, 2018
Great experience with Doctor rashmi..she listen every complaints and her advice works I got relief from her treatment
Feed
Castor oil has amazing benefit for healing acne and dry skin. Dip a cotton ball in castor oil and apply it directly on skin. Leave it on for an hour then wash it off. For bright skin -you should drink 10glass water everyday .avoid fast food /fried food. Cut down excessive sugar n salt in diet. Eat food rich in zinc-pumpkin seeds ,oyester. Eat food rich in vitamin A - spinach, carrots,sweet potato ,pumpkin. Eat food rich in omega 3 -flax seeds, chia seeds and fish oil.
1
person found this helpful
This abnormal craving is due to nutritional deficincies. You should go for complete blood count test. There are many effective medicines in Homoeopathy that will slowly decrease your craving of pencils. Consult Homoeopathic Doctor for complete treatment.
1
person found this helpful
1.ICE- ice can be effective in removing pimples. Applying ice can helps in improving blood circulation to the affected area and in freezing the pores. Ice helps reduce inflammation or swelling cause by pimples
2.LEMON- lemon juice is citric which is rich in vitamin C . Lemon juice has many benefits for skin. It help pimples dry up faster and reduce it's redness. All you need to do is dip a clean cotton swab in fesh lemon juice and apply it to the pimples.
3HONEY- honey is a natural antiseptic that can prevent the growth of bacteria and speed up the healing process. honey also has anti infammatory properties that can prevent the swelling and redness caused by pimples. just dip a clean cotton swab in honey, pit it directly on the affected area and leave it on for half an hour. wash the skin well with luke warm water.
4.STEAM- steaming is very good for your skin at any time. steaming your face can open your pores and helps to remove oils, dirt and bacteria trapped in the pores which can cause infection or inflammation. fill a large container with steaming water and place your face close enough to allow the steam to come in contact with your face a few minutes. rinse your face with lukewarm water. after drying, apply an oil- free moisturizer. this treatment will also leave your skin clean flushed and glowing.
6.PEPPERMINT- peppermint is a magical herb that can help remove pimples very fast. peppermint can help balance the productionof excessive oils of the skin by balancing it's PH levels. the cooling effect of the menthol present in peppermint helps prevent the bacterial growth and reduce irritation caused by pimples. crush some peppermint leaves to extract the juice and apply it on pimples and leave it for 10 minutes. wash your skin with cold water. you can also use peppermint oil, which contains many vitamins and essential fatty acids. you can directly apply it on pimples and massage for few minutes.
7. CUCUMBER- cucumber is known for its cooling and soothing effect on the skin. it is also rich source of potassium and vitamins such as A, C & E. grind one cucumber to make a face mask and apply it on your face. keep it for 15minutes. wash your skin with warm water.
2
people found this helpful
Homoeopathy is very effective in treating mild to moderate cases of paralysis .There are lots of medicines for Paralysis in Homoeopathy .Treatment depend on detail case analysis .consult Homoeopathic Doctor for complete cure.
1. Squeeze the juice from 1/2 lemon into a glass of warm water
2. Add 1 table spoon ground flaxseeds.
3. Mix it well and drink it daily in the morning on an empty stomach.
1
person found this helpful
Consume diet rich in antioxidants like Vitamin A, Vitamin C and Vitamin E. Consume lots of Selenium: Fish, shellfish, eggs, red meat, chicken, liver, grains, Brazil nuts, garlic Consume lots of Vitamin B complex: Liver, kidney, pancreas, fish, dairy products, poultry, egg, shrimps, crabs and lobsters Most people lose about 50 to 100 head hairs a day. These hairs are replaced — they grow back in the same follicle on your head. This amount of hair loss is totally normal and no cause for worry. If you're losing more than that, though, something might be wrong. Physical or mental stress can cause temporary hair loss, hormonal changes by far have the biggest impact on hair loss. Homoeopathy has excellent result in hairfall ,It is the most beneficial for the treatment of any type of hair loss as homoeopathy treats the root cause of any health disorders.
6
people found this helpful
Go for thyroid profile, KFT and LFT. avoid caffeine, alcohol and smoking. stress and anxiety tends to make trenors worse. learn to relax. avoid fast food .get more active-exercise daily. Find an activity you enjoy and able to fit your routine.
The rate of recurrence of stone after lithotripsy varies according to stone type but is as high as 20% in patients with infected stones. If stone fragments are retained, regrowth rates are about 33% at 4 years. Stay hydrated. Drinking more water is the best way to prevent kidney stones. .(10-15glass water per day) Eat less sodium. Eat fewer oxalate-rich foods. Eat less animal protein. Avoid vitamin C supplements. Take Homoeopathic treatment to prevent recurrence of kidney stones.
1
person found this helpful
Best natural cough syrup for both productive and dry cough
Steps to control high blood pressure

Lifestyle plays an important role in treating your high blood pressure. If you successfully control your blood pressure with a healthy lifestyle, you might avoid, delay or reduce the need for medication.

Here are few lifestyle changes you can make to lower your blood pressure and keep it down.
1. Lose extra pounds and watch your waistline
Blood pressure often increases as weight increases. Being overweight also can cause disrupted breathing while you sleep (sleep apnea), which further raises your blood pressure.
Weight loss is one of the most effective lifestyle changes for controlling blood pressure. Losing just 10 pounds (4.5 kilograms) can help reduce your blood pressure.
Besides shedding pounds, you generally should also keep an eye on your waistline. Carrying too much weight around your waist can put you at greater risk of high blood pressure.
In general:
• Men are at risk if their waist measurement is greater than 40 inches (102 centimeters).
• Women are at risk if their waist measurement is greater than 35 inches (89 centimeters).
These numbers vary among ethnic groups.
2. Exercise regularly
Regular physical activity — at least 30 minutes most days of the week — can lower your blood pressure by 4 to 9 millimeters of mercury (mm Hg). It's important to be consistent because if you stop exercising, your blood pressure can rise again.
If you have slightly high blood pressure (prehypertension), exercise can help you avoid developing full-blown hypertension. If you already have hypertension, regular physical activity can bring your blood pressure down to safer levels.
The best types of exercise for lowering blood pressure include walking, jogging, cycling, swimming or dancing. Strength training also can help reduce blood pressure.
3. Eat a healthy diet
Eating a diet that is rich in whole grains, fruits, vegetables and low-fat dairy products and skimps on saturated fat and cholesterol can lower your blood pressure by up to 14 mm Hg. This eating plan is known as the Dietary Approaches to Stop Hypertension (DASH) diet.

• Keep a food diary. Writing down what you eat, even for just a week, can shed surprising light on your true eating habits. Monitor what you eat, how much, when and why.
• Consider boosting potassium. Potassium can lessen the effects of sodium on blood pressure. The best source of potassium is food, such as fruits and vegetables, rather than supplements.
• Be a smart shopper. Read food labels when you shop and stick to your healthy-eating plan when you're dining out, too.

4. Reduce sodium in your diet
Even a small reduction in the sodium in your diet can reduce blood pressure by 2 to 8 mm Hg.
The effect of sodium intake on blood pressure varies among groups of people. In general, limit sodium to less than 2,300 milligrams (mg) a day or less. However, a lower sodium intake — 1,500 mg a day or less — is appropriate for people with greater salt sensitivity, including:
• Anyone age 51 or older
• Anyone diagnosed with high blood pressure, diabetes or chronic kidney disease
To decrease sodium in your diet, consider these tips:
• Read food labels. If possible, choose low-sodium alternatives of the foods and beverages you normally buy.
• Eat fewer processed foods. Only a small amount of sodium occurs naturally in foods. Most sodium is added during processing.
• Don't add salt. Just 1 level teaspoon of salt has 2,300 mg of sodium. Use herbs or spices to add flavor to your food.
5. Limit the amount of alcohol you drink
Alcohol can be both good and bad for your health. In small amounts, it can potentially lower your blood pressure by 2 to 4 mm Hg.
Drinking more than moderate amounts of alcohol can actually raise blood pressure by several points. It can also reduce the effectiveness of blood pressure medications.
6. Quit smoking
Each cigarette you smoke increases your blood pressure for many minutes after you finish. Quitting smoking helps your blood pressure return to normal. People who quit smoking, regardless of age have substantial increases in life expectancy.
7. Cut back on caffeine
The role caffeine plays in blood pressure is still debated. Caffeine can raise blood pressure by as much as 10 mm Hg in people who rarely consume it, but there is little to no strong effect on blood pressure in habitual coffee drinkers.
Although the effects of chronic caffeine ingestion on blood pressure aren't clear, the possibility of a slight increase in blood pressure exists.
To see if caffeine raises your blood pressure, check your pressure within 30 minutes of drinking a caffeinated beverage. If your blood pressure increases by 5 to 10 mm Hg, you may be sensitive to the blood pressure raising effects of caffeine.
8. Reduce your stress
Chronic stress is an important contributor to high blood pressure. Occasional stress also can contribute to high blood pressure if you react to stress by eating unhealthy food, drinking alcohol or smoking.
Take some time to think about what causes you to feel stressed, such as work, family, finances or illness. Once you know what's causing your stress, consider how you can eliminate or reduce stress.
If you can't eliminate all of your stressors, you can at least cope with them in a healthier way. Try to:
• Change your expectations. Give yourself time to get things done. Learn to say no and to live within manageable limits. Try to learn to accept things you can't change.
• Think about problems under your control and make a plan to solve them. You could talk to your boss about difficulties at work or to family members about problems at home.
• Know your stress triggers. Avoid whatever triggers you can. For example, spend less time with people who bother you or avoid driving in rush-hour traffic.
• Make time to relax and to do activities you enjoy. Take 15 to 20 minutes a day to sit quietly and breathe deeply. Try to intentionally enjoy what you do rather than hurrying through your "relaxing activities" at a stressful pace.
• Practice gratitude. Expressing gratitude to others can help reduce stressful thoughts.
9. Monitor your blood pressure at home and see your doctor regularly
Home monitoring can help you keep tabs on your blood pressure, make certain your lifestyle changes are working, and alert you and your doctor to potential health complications. Blood pressure monitors are available widely and without a prescription.
Regular visits with your doctor are also key to controlling your blood pressure. If your blood pressure isn't well-controlled, your doctor will likely want to see you more frequently.
10. Get support
Supportive family and friends can help improve your health. They may encourage you to take care of yourself, drive you to the doctor's office or embark on an exercise program with you to keep your blood pressure low.
If you find you need support beyond your family and friends, consider joining a support group. This may put you in touch with people who can give you an emotional or morale boost and who can offer practical tips to cope with your condition.
4
people found this helpful
View All Feed
Near By Doctors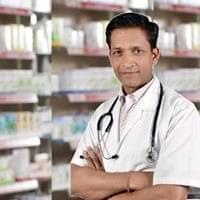 B.H.M.S., Senior Homeopath Consultant
Homeopath
Mission Chronic Cure (Delhi),
Book Appointment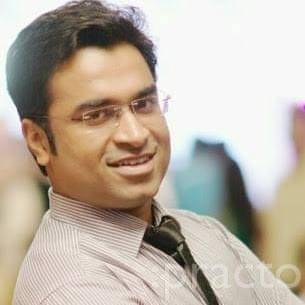 BHMS, MD - Homeopathy
Homeopath
Book Appointment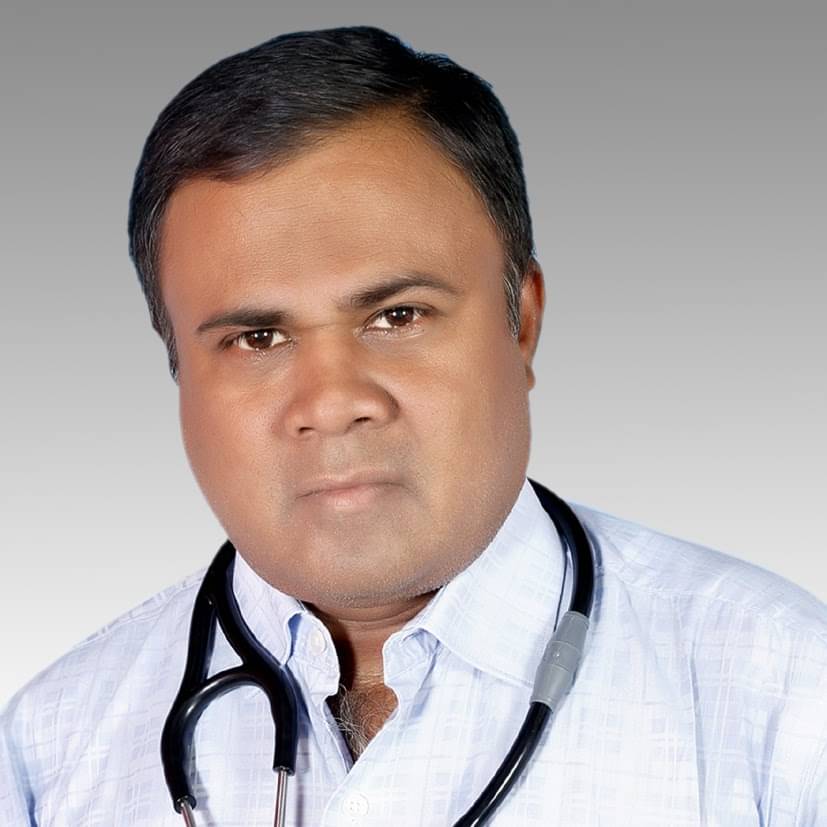 BHMS, MD- Oncology
Homeopath
Book Appointment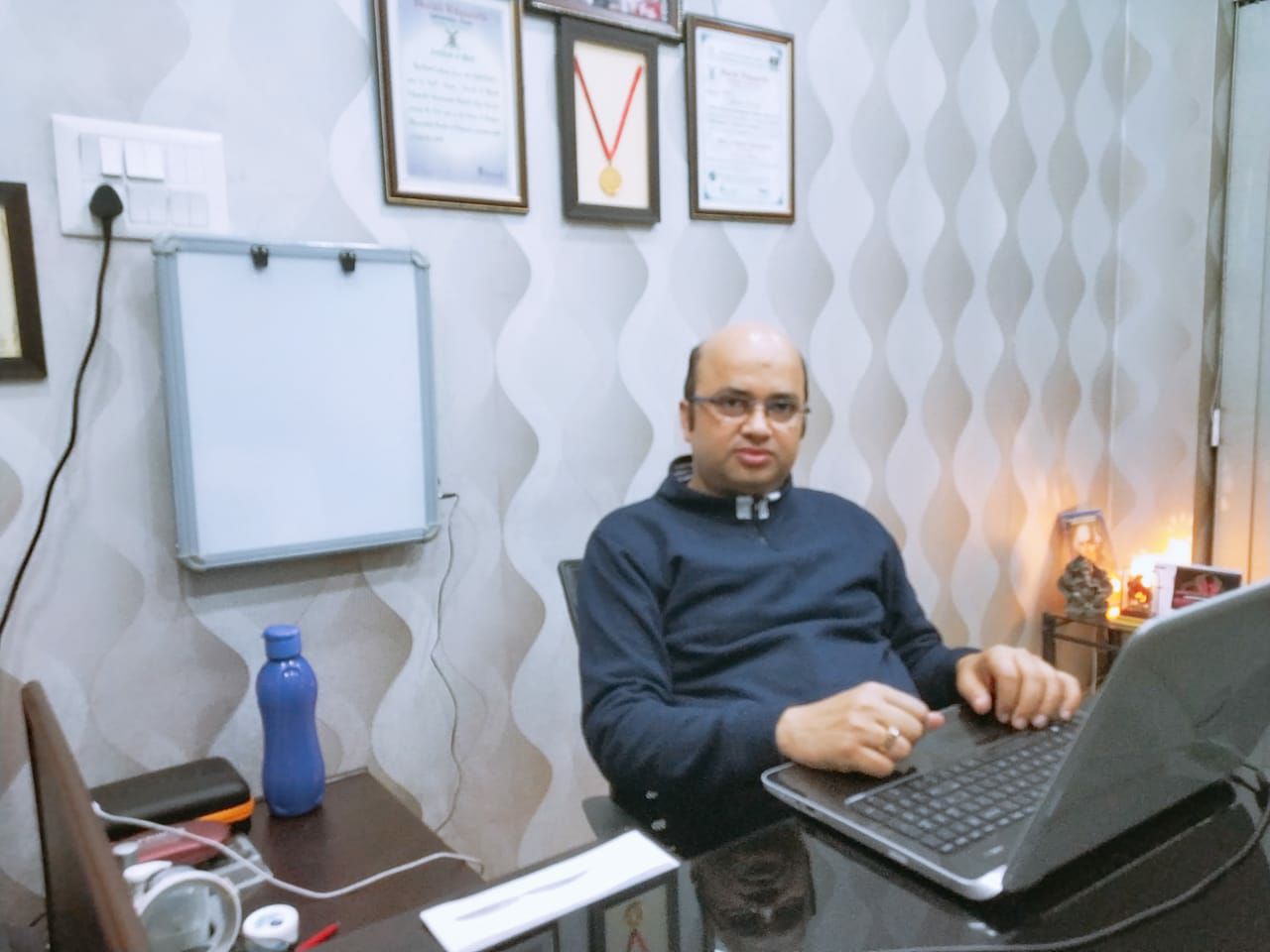 BHMS, MD - Homeopathy
Homeopath
S.D Homoeopathy Multispeciality Clinic,
Book Appointment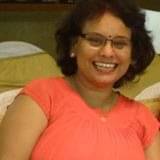 BHMS, MD - Homeopathy, Certificate in Gynaecology & Obestric, Ph.D Homeopathy
Homeopath
Gupta Computerised Homoeopathic Clinic,
Book Appointment

BHMS Bachelor of Homeopathic Medicine and Surgery
Homeopath
Dukhbhanjan Homeo Clinic,
Book Appointment