Personal Statement
My favorite part of being a doctor is the opportunity to directly improve the health and wellbeing of my patients and to develop professional and personal relationships with them.
...more
My favorite part of being a doctor is the opportunity to directly improve the health and wellbeing of my patients and to develop professional and personal relationships with them.
More about Dr. Rajneesh Duggal
Dr. Rajneesh Duggal is one of the best Radiologists in Malviya Nagar, Delhi. He is currently practising at Aakash Hospital - Malviya Nagar in Malviya Nagar, Delhi. Book an appointment online with Dr. Rajneesh Duggal on Lybrate.com.

Lybrate.com has top trusted Radiologists from across India. You will find Radiologists with more than 25 years of experience on Lybrate.com. You can find Radiologists online in Delhi and from across India. View the profile of medical specialists and their reviews from other patients to make an informed decision.
Info
Languages spoken
English
Hindi
Location
Book Clinic Appointment with Dr. Rajneesh Duggal
#90/43, Malviya Nagar. Landmark: Oppsite Green Field School, Delhi

,

Delhi
Get Directions

Services
Submit Feedback
Submit a review for Dr. Rajneesh Duggal
Your feedback matters!
Write a Review
Feed
Nothing posted by this doctor yet. Here are some posts by similar doctors.
Most commonly known as a military neck a straight or forward curve of the neck is abnormal and may cause an unkind progression of symptoms leading ultimately to cervical disk degeneration.
Reversal of cervical lordosis explained
The anatomy of the neck features a lordotic curvature in its typical and healthy state. This means that the cervical region has a gentle curvature with the open end of that curve facing the rear of the body. The base and top of the curve will be further posterior than the mid point, which will be further anterior.
When the lordosis is straightened, the neck becomes more upright and linear. This is more common than the next progression of atypical curvature, which is the subject of this article.
Actual reversal of curvature means that part or all of the cervical spine develops a kyphotic profile, with the open end of the curve facing anteriorly. Usually, this reversal is extremely mild, but is still very abnormal. What we now see is the middle of the curve being positioned posterior to the top and bottom.
In essence, picture the letter c and now turn it backwards: This is the shape of a reversed cervical lordosis.
Reversal of cervical lordosis causes
The spinal curvature in the neck is constantly in flux to some degree.
Congenital conditions and developmental conditions can have lasting effects on the natural degree of curvature typically demonstrated from patient to patient. These circumstances may be explainable due to injury or degeneration, or may be idiopathic:
Scoliosis can affect the normal lordotic curvature in the neck.
Cervical spondylolisthesis is a major source of reversed lordotic curvature.
Severe disc pathologies can facilitate a gradual loss or reversal of cervical lordosis.
Vertebral irregularities, such as wedging, can definitely contribute to lordotic alteration.
Traumatic injury, including vertebral fracture, can create the ideal circumstances for a reversal of lordosis to take place.
Severe neck muscle spasms can actually reshape the spinal curves, although these are usually temporary expressions and not actual structural conditions.
Effects of reversal of cervical lordosis
The neck is designed to curve in order to balance the spine, absorb stress, distribute force and provide proper movement of the head. When this curvature is diminished or reversed, symptoms may result, although this is not an inherent part of any altered lordotic condition.
Patients may experience stiffness and tension in the neck. Pain may be present and may even be severe in rare cases. Neurological dysfunction is possible in extreme cases, since the neuroforamen might not align properly, thereby causing a cervical pinched nerve.
In the worst circumstances, central spinal stenosis in the neck might affect the viability of the spinal cord, possible enacting the most dire of symptoms throughout the body.
Patients will also be more prone to injury, since the normal shock absorption qualities of the typical curvature have been lost.
While all these effects are certainly possible, they are not usual. In fact, a great majority of patients have minor symptoms or even no symptoms at all from mild reversed lordotic curvatures.
The pathology leading to a neck curve reversal (cervical kyphosis shown below right) may be inspired by a multitude of conditions as follows:
Post whiplash
Post head injury
Stomach sleeping
Poor sitting/working postures
Congenital spinal curvatures
Osteoporosis
Degenerative cervical discs (a form of osteoarthritis that can either be the cause of or the result of a cervical kyphosis)
Compression fracture of vertebral body

Infection
of the cervical spine
Anatomy: straight vs. Curved
I've always heard that it was good to stand up straight.
stand upright, stick your chest out and hold your shoulders back! otherwise you're going get widows hump.
Are these expressions as familiar to you as they are to me? one might think that having a curved neck goes against what we heard from parents and teachers as we were growing up, but the reality is that there is a little bit a truth in both. Maintaining good posture throughout our lives is crucial to both the health of our spine and vital organs. On the contrary, a special type of curve called a lordosis is a good thing, both in the neck and lower back.
When we look at a person from the back their spine should be truly straight, so that the left and right sides of one's body is symmetrical. However, when we view a person from the side, the front and back of their body is different and this is reflected in a coinciding curvature of the spine. Both the lower back and neck are hollowed out (concave) and the mid or thoracic spine is protrudes (convex). Thus there is an alternation of curves functioning to provide stability, shock absorption and aid in propulsion. A straight spine would be very stiff and not flexible. Imagine the plight of a pole vaulter with an inflexible pole.
Nature's design of our spine and rib cage facilitates breathing and offers protective and supportive framework for vital organs. Spinal disks are shock absorbers and because they are in the front of the spine, lordotic curvatures keep them from having to bear weight. Kyphosis or loss of such curvatures bears weight upon the disks, leading to their ultimate degeneration. This process of deterioration is a form of osteoarthritis and in the spine is known as degenerative spondylosis.
Diagnosis
Although most physiotherapists or conservative orthopedists can recognize a cervical curve reversal upon viewing the patient's posture, a definitive diagnosis may be obtained via a standing lateral (side view) x-ray of the neck. Cause can often be determined by corroborating a comprehensive history, a thorough examination, x-rays and questions about sleep, work and lifestyle.
In my professional career I found that the majority of young adults presenting with cervical kyphosis either had a whiplash or were stomach sleepers from an early age. For desk jockeys 40-60 years of age, many hours of sitting with their head flexed forward almost dictates the fate of developing kyphosis. In prior years I considered cervical kyphosis a job hazard for the careers of accountants, attorneys and often teachers because of years spent with their head in a book or paperwork. However, the digital age offers some relief in that respect. A well-planned, ergonomically-friendly office can do wonders for protecting the spine in the sedentary worker.
Treatment for cervical curve reversal (kyphosis)
During my chiropractic practice I had the opportunity to note a good percentage of correction toward a more normal lordosis (noted on x-ray) for 70% of patients under my care. This was almost always consistent with those patients that followed all recommendations and were model participants in their own care. Here is the recommended treat plan:
Spinal manipulation of stiff and fixated spinal segments by a qualified physio
Flexibility exercises for flexion and extension of cervical spine
Resistance exercises for flexors and extensors of the neck
Learn the Alexander technique for maintaining good posture (hint: the basic philosophy is to sit and stand like you were hanging by a string from the vertex of your skull. Liken it to a puppet on a string).
Elimination of stomach sleeping
Avoid standing on your head, although some yoga postures may be beneficial
Use of orthopedic neck pillow while sleeping.
12
people found this helpful

Diploma In Orthopaedics (D. Ortho), DNB (Orthopedics), Diploma SICOT, Fellowship in Spine Surgery, Fellowship in Endoscopic Spine Surgery
Broken bone is commonly known as bone fracture a d it occurs when an exorbitant amount of force is applied causing the bone to split or shatter. While some minor fractures lead to cracks and crannies, others may lead to complete breakage of the bones. Despite being hard, bones are formed in such a way that they can absorb pressure to only a certain extent, beyond which they break. Statistically, the incidence of broken bones are most common in children and in old age people.
Causes of Bone Fracture
Bone fracture can be caused due to a number of reasons; both intentional and accidental. Some of them include:
1. Accidents and injuries: Sports injuries, being hit by a car and tripping and falling are some of the typical episodes.
2. Old age: Diseases such as osteoporosis and brittle bone disease are common in aged people. As bones tend to become more fragile among the aged, they are at a greater chance of bone fractures.

Type of bone fractures

Complete fracture: This type of fracture refers to a complete breakage of the bone wherein the fracture may occur at various parts of the bone.
Incomplete fracture: In this type of fracture, the bone partially breaks instead of splitting entirely.
Compound fractures: This is a type of a fracture wherein the bone breaks past the skin. It is also known as an open fracture.
Simple fracture: In this type of a fracture, the bone breaks without causing an open wound on the skin.
Treatment of bone fractures
In case of a broken bone, the immediate course of action would be to reach for the first aid box. This can be done to stabilize the bone prior to hospitalization. Icing the injury, elevating the injured area to prevent further swelling and covering the wound with bandages are common measures. In many cases, people also make household splints (made of newspapers) to keep the bone stabilized. Hospitalization and especially surgery, can be also opted for in case of severe fractures. Consult a doctor for more details.
2489
people found this helpful
M.R.C.O.G. (LONDON) Gold Medalist, MD - Obstetrics & Gynaecology , MBBS
The uterus or womb, is a muscular structure and is held in place by ligaments and pelvic muscles. If these muscles or tendons become weak, they cause prolapse and are no longer able to hold the uterus in its place.
Uterine prolapse happens when the uterus falls or slips from its ordinary position and into the vagina or birth waterway. It could be complete prolapse or even incomplete at times. A incomplete prolapse happens when the uterus is just hanging into the vagina. A complete prolapse depicts a circumstance in which the uterus falls so far down that some tissue rests outside of the vagina. Likewise, as a lady ages and with a loss of the hormone estrogen, her uterus can drop into the vaginal canal. This condition is known as a prolapsed uterus.
Causes of Prolapse: The risks of this condition are many and have been enumerated as follows:
Weak pelvic muscle
Loss of tissue after menopause and loss of common estrogen
Expanded weight in the stomach area, for example, endless cough, constipation, pelvic tumors or accumulation of liquid in the guts
Being overweight
Obesity causing extra strain on the muscles
Real surgery in the pelvic zone
Symptoms: Some of the most common symptoms of prolapse involve:
Feeling of sitting on a ball
Abnormal vaginal bleeding
Increase in discharge
Problems while performing sexual intercourse
Seeing the uterus coming out of the vagina
A pulling or full feeling in the pelvis
Constipation
Nonsurgical medications include:
Losing weight and getting in shape to take stress off of pelvic structures
Maintaining a distance from truly difficult work
Doing Kegel workouts, which are pelvic floor practices that strengthen the vaginal muscles. This can be done at any time, even while sitting down at a desk.
Taking estrogen treatment especially during menopause
Wearing a pessary, which is a gadget embedded into the vagina that fits under the cervix and pushes up to settle the uterus and cervix
Indulging in normal physical activity
Some specialists use the following methods to diagnose the problem:
The specialist will examine you in standing position keeping in mind you are resting and request that you to cough or strain to build the weight in your abdomen.
Particular conditions, for example, ureteral block because of complete prolapse, may require an intravenous pyelogram (IVP) or renal sonography. Color is infused into your vein, and an X-ray is used to view the flow of color through your urinary bladder.
An ultrasound might be utilised to rule out any other existing pelvic issues. In this test, a wand is used on your stomach area or embedded into your vagina to create images of the internal organ with sound waves.
Treatment
If you have mild uterine prolapse, either without symptoms or with symptoms that don't bother you, you probably don't need treatment. However, your pelvic floor may continue to lose tone, making uterine prolapse more severe as time goes on. Check with your doctor to monitor the extent of your prolapse and review your symptoms.
For advanced cases of uterine prolapse, treatment options include:
Vaginal pessary. This device fits inside your vagina and holds your uterus in place. Used as temporary or permanent treatment, vaginal pessaries come in many shapes and sizes. Your doctor measures and fits you for the proper device. You'll learn how to insert, remove and clean the pessary. A pessary also can irritate vaginal tissues, possibly to the point of causing sores (ulcers) on vaginal tissues, and it may interfere with sexual intercourse.
Surgery. To repair damaged or weakened pelvic floor tissues, your surgeon may perform the procedure through your vagina, although sometimes an abdominal surgery is needed. Surgical repair of your prolapse may involve grafting your own tissue, donor tissue or some synthetic material onto weakened pelvic floor structures to support your pelvic organs. Your surgeon may recommend a hysterectomy, which removes your uterus. In some cases, minimally invasive (laparoscopic) surgery is a possibility. This procedure involves smaller abdominal incisions, special surgical instruments and a lighted camera-type device (laparoscope) to guide the surgeon. Which surgery and surgical approach the doctor recommends depends on your individual needs and circumstances. Each procedure has pros and cons that you'll need to discuss with your surgeon.
If you plan future pregnancies, you might not be a good candidate for surgery to repair uterine prolapse. Pregnancy and delivery of a baby put strain on the supportive tissues of the uterus and can undo the benefits of surgical repair. Also, for women with major medical problems, the causes of surgery might outweigh the benefits. In these instances, pessary use may be your best treatment choice for bothersome symptoms. If you wish to discuss about any specific problem, you can consult a gynaecologist.
4450
people found this helpful
STROKE- Popularly known as "Brain Attack". It occurs due to sudden impairment of blood supply to a part of brain leading to acute neurological insult.
Stroke is an emergency. Know the signs of a stroke and Remember FAST.
F- Face Drooping - Ask the person to smile. See for any deviation/asymmetry of mouth. If YES..

A - Arm Weakness Ask the person to raise both arms. Does one arm drift downward? If YES..

S- Speech Difficulty Ask the person to speak, look for any slurring of speech. If YES..
T- Time is money , Call Ambulance/Rush to the hospital.
Other signs/ symptoms -
Sudden onset of numbness or weakness of the leg / arm.

Sudden confusion/ trouble seeing in one or both eyes, trouble walking, Chakker, loss of balance, severe headache / Loss of speech.
Be Aware, This can be STROKE.
Act FAST, Save LIFE and disability. Up to 80% of strokes are preventable
11
people found this helpful

Fellowship of the Royal College of Surgeons (FRCS), Membership of the Royal College of Surgeons (MRCS)
lifting weights is not advisable once you have had problems in your spine. there are other discs in the spine that can always create the same problem you had initially.

Fellowship in Joint Replacement, Fellowship in Hand Surgery, MS - Orthopaedics, MBBS
Extracorporeal Shock Wave Therapy (ESWT) is a highly effective and innovative treatment option in a variety of fields, from urology to cosmetology including orthopedics. This is a non-invasive method that employs high-energy shockwaves to bring about the healing of the affected tissues. It has been found to provide good results for recalcitrant orthopaedic problems like frozen shoulder to certain chronic degenerative or tendon conditions such as Achilles tendinitis (injury of the Achilles' tendon due to overuse) and plantar fasciitis in heel pain.

How does it work?

The procedure is basically an outpatient/ daycare job. It involves the application of a non-invasive probe to the affected tissue. This is followed by the external generation of shockwaves focused on the target area. The shockwaves cause a force to be created that brings about healing. Although it's still not clear as to why this kind of therapy works, the dominant understanding is that shockwaves render an improvement in the flow of blood so as to promote the body to fix and heal itself.

Depending on individual cases, high or low energy waves may be employed. While pain may occur during the transmission of high energy waves and would require short general anaesthesia, low-energy ESWT is carried out without anesthesia.

What problems can this form of therapy effectively tackle?
ESWT can be used to treat a number of
musculoskeletal disorders
. From plantar fasciitis (heel pain),
tennis elbow
, shoulder rotator cuff, degenerated tendons (Achilles' tendon) to hip and knee pain, the therapy has been found to reduce pain as well as accelerate healing in individuals.
Complications are very few and far between with this therapy. Individuals who suffer from
hypersensitivity
or poor sensation in the affected area are usually not recommended this procedure. Even individuals with heart conditions,
seizures
and open sores need to
consult a doctor
before going forward with the therapy.
The therapy has also been found to be very effective in bone healing as well as treatment of bone necrosis (a disease that occurs due to permanent or temporary loss of blood flow to the bones). Additionally in place of
surgery
, ESWT may also be a valuable option for non-healing fractures. In case you have a concern or query you can always
consult an expert
& get answers to your questions!
2673
people found this helpful
Uterine cysts are a type of cysts or tumours, which grow in the uterus. This is prevalent in women when they are near their childbearing years. Uterine cysts have some typical symptoms, which would let you know when to consult a medical practitioner for further help. It would cause excessive bleeding for a long duration of time. There is bleeding from the uterus in between your menstrual cycles. At times, it becomes very difficult to empty your bladder and irritation and discomfort are caused. It also leads to constipation. These are frequent symptoms, which accompany uterine cysts. These types of cysts are almost always non-cancerous, but it is beneficial to take an expert advice on that matter. Homeopathy is a great option to treat such cysts.
Homeopathy is becoming increasingly popular throughout the entire world. Now it is time to prove to the world what homeopathy can offer in surgical diseases. Homeopathic medicines cannot take the place of surgery but can be of great help to the patients who do not want to go for surgery or cannot be operated upon due to various medical reasons. There are specific medications to treat cysts through homeopathy.
Some of them are:
Calcarea Carbonica: This medicine is suitable for those who bleed profusely during their menstrual cycle. Such excessive bleeding causes shivers and shrills in them, making them more prone to anaemia. In fact, excessive bleeding also influences their fertility cycles. This medicine is administered on overweight women who suffer from uterine cysts.

Thlaspi Bursa Pastoris: This is prescribed to women who experience frequent menstrual cycles within short intervals. In fact, one does not even recover from the shock of the previous cycle and the new one starts. It is usually accompanied by excessive pain in the uterus. This medicine not only treats the cysts, but also the frequent period cycles and pain in the uterus.

Trillium Pendulum: At times, due to excessive bleeding from the uterus, the patient suffers from fainting spells. Such cysts are also characterised by bright red blood flow during the menstrual cycle. These are the two main symptoms to administer this medicine on the individual.

Fraxinus Americana: Apart from irregular periods with pain in the uterus, it is also followed by breaking down spells. One experiences cramps in the feet during this type of cyst. In such conditions, the best natural homeopathic therapy that can be administered is Fraxinus Americana.

Calcarea Fluorica: This is a common medicine which is given to those patients who have extremely large tumours. These tumours are also characterised by their unique hardness.
Uterine cysts are a common problem in women and can be treated effectively. One needs to be alert about the symptoms and must immediately report to a specialized homeopathic practitioner for an effective administration of medicines, which may lead to a successful cure.
3296
people found this helpful

MBBS, MD - Oncology, DNB - Super Speciality, Immuno Oncology
Symptoms and diagnosis of Uterine cancer
2648
people found this helpful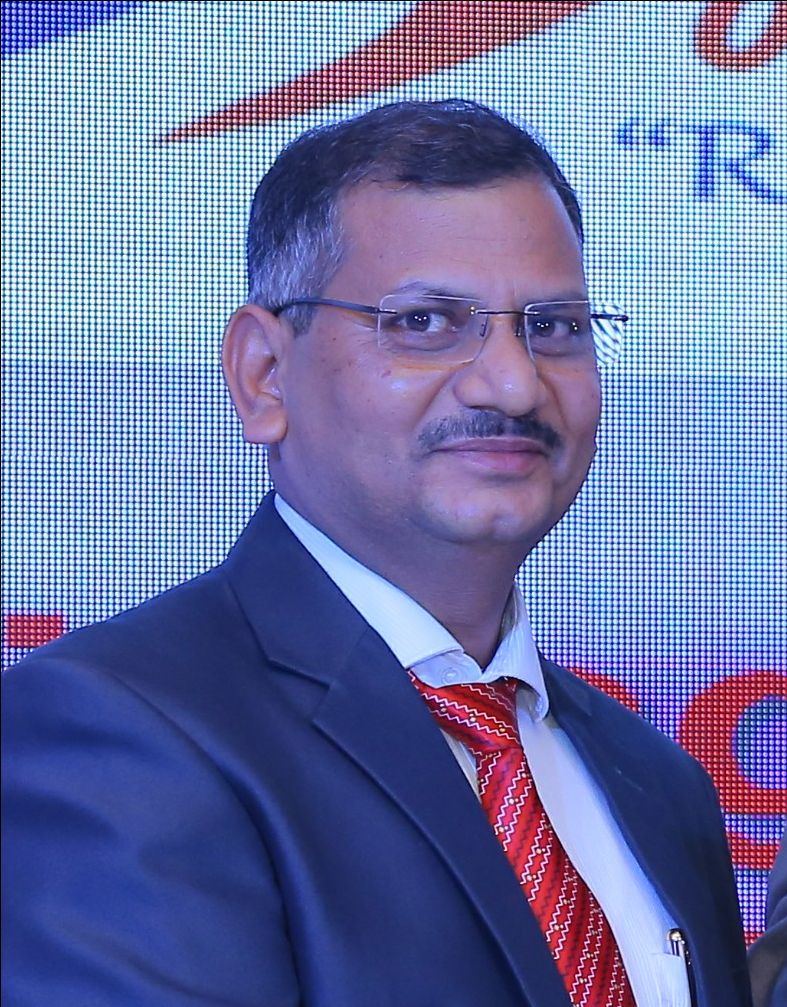 BPTH/BPT, MPTH/MPT-Orthopedic Physiotherapy, Post Graduate Diploma In Ergonomics (PGDHSC - Ergonomics)
This happens because foulty sitting posture. You should consult a good physiotherapist nearby and learn some stretching and strengthening exercises. Try to maintain neutral posture while sitting and standing. Avoid continues sitting for more than 30 minutes at a stretch.
1
person found this helpful
Well, you imposed too much restrictions on yourself. Start some stretching exercises in morning, yoga may help you.
2
people found this helpful
View All Feed