Personal Statement
I pride myself in attending local and statewide seminars to stay current with the latest techniques, and treatment planning.
...more
I pride myself in attending local and statewide seminars to stay current with the latest techniques, and treatment planning.
More about Dr. Rajeev Ranjan Sinha
Dr. Rajeev Ranjan Sinha is a renowned Veterinarian in Rajender Nagar, Delhi. He has helped numerous patients in his 14 years of experience as a Veterinarian. He is a qualified BVSc & AH . He is currently practising at Ranjan Pet Clinic in Rajender Nagar, Delhi. Book an appointment online with Dr. Rajeev Ranjan Sinha on Lybrate.com.

Lybrate.com has top trusted Veterinarians from across India. You will find Veterinarians with more than 28 years of experience on Lybrate.com. You can find Veterinarians online in Delhi and from across India. View the profile of medical specialists and their reviews from other patients to make an informed decision.
Info
Education
BVSc & AH - - 2004
Languages spoken
English
Hindi
Professional Memberships
Indian veterinary council
Location
Book Clinic Appointment with Dr. Rajeev Ranjan Sinha
C-119, Shop No. 3, New Rajendra Nagar. Landmark: Beside Blind Girls School, Delhi

,

Delhi
Get Directions
Services
Submit Feedback
Submit a review for Dr. Rajeev Ranjan Sinha
Your feedback matters!
Write a Review
Feed
Nothing posted by this doctor yet. Here are some posts by similar doctors.
Asked for female, 30 years old from Kanpur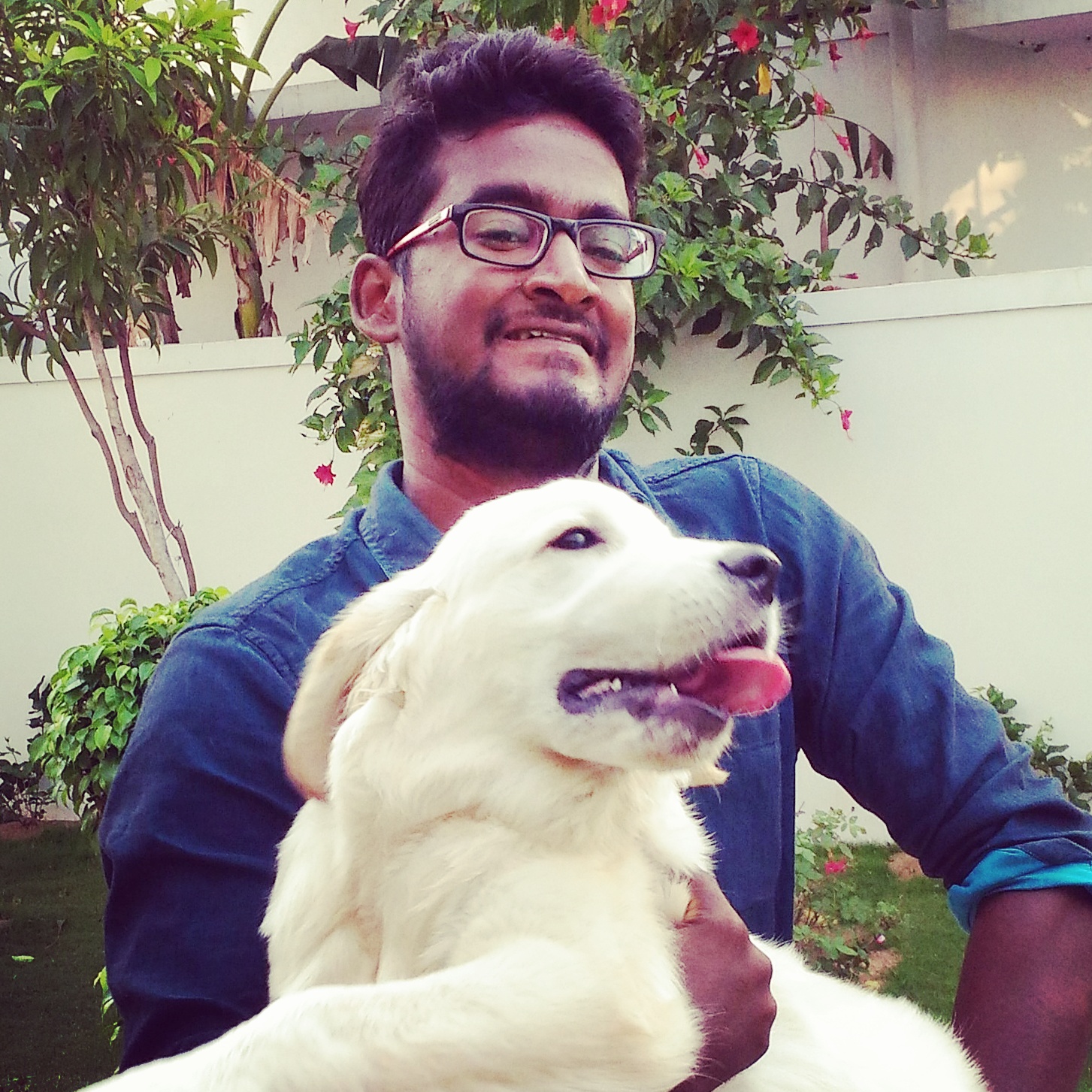 You can give your dog water with ice cubes filled in it, and also cold milk for drinking during hot times of the day. U can give watermelon and cucumber too, but avoid certain fruits like tomato, grapes, raisins etc. As a vegetarian food, you can give curd rice, it also keep your dog cool and comfort.
Shared 2 years ago • Featured Tip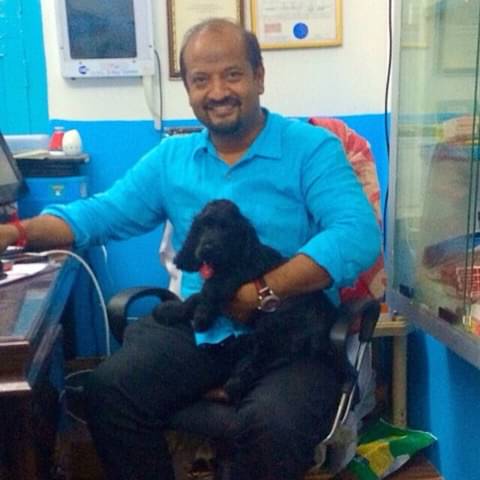 Master of sciences, B.V.Sc. & A.H.

House training is accomplished by rewarding your puppy for eliminating where you want him to go (outside) AND by preventing him from urinating or defecating in unacceptable places (inside the house). You should keep crating and confinement to a minimum, but some amount of restriction is usually necessary for your puppy to learn to "hold it." (To learn how to crate train your puppy, please see our article, Weekend Crate Training.)

How Long It Will Take

Some puppies learn where and where not to eliminate at a very young age, while others take longer to understand. Most puppies can be reasonably housetrained by four to six months of age. However, some puppies are not 100% reliable until they are eight to twelve months of age. Some puppies seem to catch on early but then regress. This is normal. Keep in mind that it may take a while for your puppy to develop bowel and bladder control. He may be mentally capable of learning to eliminate outdoors instead of inside, but he may not yet be physically capable of controlling his body.

How Often Your Puppy Needs to Go Out

All puppies are different, but a puppy can usually only hold his waste for the same number of hours as his age in months. (In other words, a four-month-old pup should not be left alone for more than four consecutive hours without an opportunity to go outside.) He can last longer at night, however, since he's inactive (just like we can). By the time your pup is about four months old, he should be able to make it through the night without going outside.

House Training Steps

1. Keep your puppy on a consistent daily feeding schedule and remove food between meals.

2. Take the puppy outside on a consistent schedule. Puppies should be taken out every hour, as well as shortly after meals, play and naps. All puppies should go out first thing in the morning, last thing at night and before being confined or left alone.

3. In between these outings, know where your puppy is at all times. You need to watch for early signs that he needs to eliminate so that you can anticipate and prevent accidents from happening. These signs include pacing, whining, circling, sniffing or leaving the room. If you see any of these, take your puppy outside as quickly as possible. Not all puppies learn to let their caretakers know that they need to go outside by barking or scratching at the door. Some will pace a bit and then just eliminate inside. So watch your puppy carefully.

4. If you can't watch your puppy, he must be confined to a crate or a small room with the door closed or blocked with a baby gate. Alternatively, you can tether him to you by a leash that does not give him much leeway around you (about a six-foot leash). Gradually, over days or weeks, give your puppy more freedom, starting with freedom a small area, like the kitchen, and gradually increasing it to larger areas, or multiple rooms, in your home. If he eliminates outside, give him some free time in the house (about 15 to 20 minutes to start), and then put him back in his crate or small room. If all goes well, gradually increase the amount of time he can spend out of confinement.

5. Accompany your puppy outside and reward him whenever he eliminates outdoors with praise, treats, play or a walk. It's best to take your puppy to the same place each time because the smells often prompt puppies to eliminate. Some puppies will eliminate early on in a walk. Others need to move about and play for a bit first.

6. If you catch your puppy in the act of eliminating inside, clap sharply twice, just enough to startle but not scare him. (If your puppy seems upset or scared by your clapping, clap a little softer the next time you catch him in the act.) When startled, the puppy should stop in mid-stream. Immediately run with him outside, encouraging him to come with you the whole way. (If necessary, take your puppy gently by the collar to run him outside.) Allow your pup to finish eliminating outside, and then reward him with happy praise and a small treat. If he has nothing to eliminate when he gets outside, don't worry. Just try to be more watchful of him in the house in the future. If your puppy has an accident but you don't catch him in the act and only find the accident afterward, do nothing to your pup. He cannot connect any punishment with something he did hours or even minutes ago.

Additional House Training Tips

Clean accidents with an enzymatic cleanser to minimize odors that might attract the puppy back to the same spot.
Once your puppy is house trained in your home, he may still have accidents when visiting others' homes. That's because puppies need to generalize their learning to new environments. Just because they seem to know something in one place does NOT mean that they'll automatically know that thing everywhere. You'll need to watch your puppy carefully when you visit new places together and be sure to take him out often.
Likewise, if something in your puppy's environment changes, he may have a lapse in house training. For example, a puppy might seem completely house trained until you bring home a large potted tree—which may look to him like a perfect place to lift his leg!
House training does require an investment of time and effort—but it can be done! If you're consistent, your hard work will pay off. Hang in there! If you need help, don't hesitate to contact a qualified professional, such as a Certified Professional Dog Trainer (CPDT), a Certified Applied Animal Behaviorist (CAAB or Associate CAAB) or a board-certified veterinary behaviorist (Dip ACVB). To find one of these experts in your area, please see our article, Finding Professional Help.

What NOT to Do

Do not rub your puppy's nose in his waste.
Do not scold your dog for eliminating indoors. Instead, if you catch him in the act, make a noise to startle him and stop him from urinating or defecating. Then immediately show your dog where you want him to go by running with him outside, waiting until he goes, and then praising and rewarding him.
Do not physically punish your puppy for accidents (hitting with newspaper, spanking, etc.). Realize that if your puppy has accidents in the house, you failed to adequately supervise him, you did not take him outside frequently enough, or you ignored or were unaware of his signals that he needed to go outside.
Do not confine your puppy to a small area for hours each day, without doing anything else to correct the problem.
Do not crate your puppy if he's soiling in the crate.
If your puppy enjoys being outside, don't bring him inside right after he eliminates or he may learn to "hold it" so that he can stay outside longer.
Do not clean with an ammonia-based cleanser. Urine contains ammonia. Cleaning with ammonia could attract your puppy back to the same spot to urinate again. Instead, use an enzymatic cleaner. You can find one at some grocery stores or any major pet store.
20
people found this helpful
Asked for male, 20 years old from Jhansi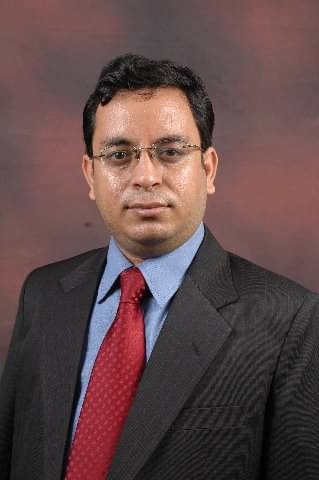 Benadryl will not help lowering temp. You should take your pet to vet, because high fever is because of different reason like heat stroke, tick fever, infection etc.
1
person found this helpful
Asked for male, 23 years old from Chennai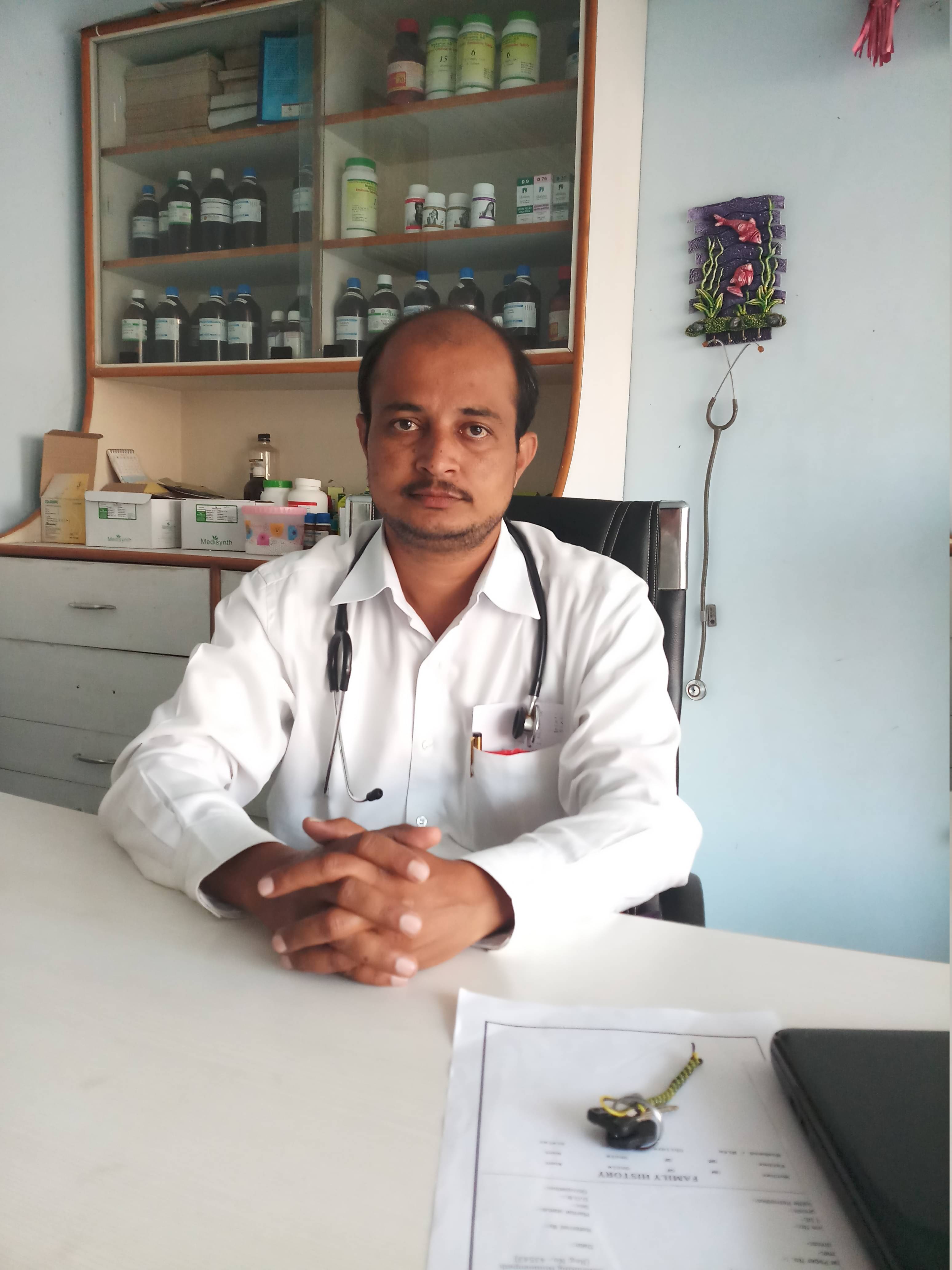 International Academy of Classical Homeopathy, BHMS
Apis 12c 3tims day for 10 days Kali carb 12c 3tims day for 10 days Euphrasi6c 3tims day for 10 days.
Asked for female, 25 years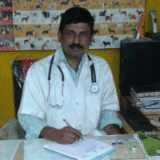 Please diagnosis is imp if it recurring . Do skin scrapping routine and bacterial and fugal culture .After test let me know
1
person found this helpful
Asked for female, 13 years old from Kannur
Hi lybrate-user, what type of injury on head. Is it deep or superficial. You have to take to nearest vet. First flush the injury with normal fresh water and apply betadine lotion and take to vet.
Shared 5 months ago • Featured Tip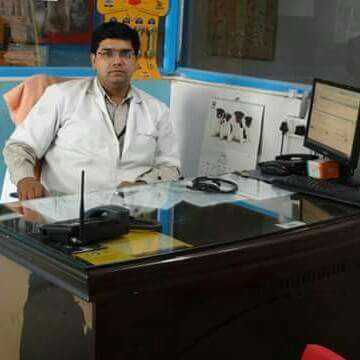 Vaccination in dog

टीकाकरण की प्रकिया एक ऐसा उपाय है जिससे, कुत्तो में होने वाली कुछ प्रमुख विषाणु एवं जीवाणु जनित जानलेवा एवं लाइलाज, बीमारियों जैसे कैनाइन डिस्टेंपर, हेपेटाइटिस, पार्वो वायरस, लेप्टोस्पायरोसिस, रेबीज तथा केनल कफ़ आदि से बचाव के लिए समय समय पर कुत्तों के शरीर में टीका लगाया जाता है,जिससे इन रोगों के खिलाफ रोगप्रतिरोधक क्षमता का शारीर में विकास हो जाता है और हमारा पालतू जानवर एक सिमित अवधि तक इन बिमारियों के घातक प्रभाव से बचा रहता है |
कुछ टीकाकरण संबंधी सामान्य प्रश्नो के जबाब -

१- क्या सभी उम्र के कुत्तो का टीकाकरण जरूरी होता है?
हाँ। आमतौर पर १. ५ महीने (४५ दिन) के उम्र से ऊपर सभी कुत्तो का नियमित समय पर टीकाकरण करना जरूरी होता है यदि किसी कारण वश नयमिति या कभी कराया ही न गया हो तो किसी भी उम्र से टीकाकरण शुरू किया जा सकता है।
२. छोटे बच्चो को किस उम्र से टीका का पहली खुराक देना शुरू करना चाहिए?
४५ दिन के उम्र से ही टीके की पहली खुराक देना बेहद जरूरी होता है
३. क्या सभी छोटे पप्स को टीकाकरण के पहले पेट के कीड़े देना जरूरी होता है -
हाँ। बहुत से परजीवी ऐसे होते है जो माँ के पेट से ही या दूध के जरिये से बच्चे के शरीर में प्रवेश कर जाते है जिससे शरीर को कमजोर कर देते है और जब टीका लगाया जाता है तो कमजोरी के वजह से उतना अच्छा शरीर में प्रतिरोधक छमता का विकास नहीं हो पता इसलिए पहले ऐसे परजीवीओ को नष्ट करना जरूरी होता है
४. क्या होता है टीकाकरण का सही उम्र और समयांतराल?
१. पहली खुराक -जन्म के ६ -८ सप्ताह के उपरांत(कैनाइन डिस्टेंपर, हेपेटाइटिस, पार्वो वायरस, लेप्टोस्पायरोसिस, पैराइन्फ़्लुएन्ज़ा हेतु)
२. बूस्टर खुराक या दूसरी खुराक - प्रथम खुराक के २-३ सप्ताह बाद ; फिर दूसरी खुराक के ठीक एक साल बाद वार्षिक खुराक साल में एक बार पूरी उम्र तक लगवाते रहना चाहिए।
३. तीसरी खुराक - रेबीज वायरस हेतु- प्रथम खुराक जन्म के ३ माह के उपरान्त।
४. बूस्टर खुराक या चौथी खुराक - तीसरी खुराक के २-३ सप्ताह बाद ; फिर तीसरी खुराक के ठीक एक साल बाद वार्षिक खुराक साल में एक बार पूरी उम्र तक लगवाते रहना चाहिए।
५. क्या बूस्टर खुराक देना जरूरी होता है या नहीं?
जन्म के साथ ही माँ से प्राप्त एंटीबाडीज और प्रथम दूध से मिलने वाली सुरछा कवच कुछ सप्ताह तक नवजात के खून में मौज़ूद रह करअनेको बीमारयों से सुरछा प्रदान करती है परन्तु समय के साथ साथ इनकी मात्रा बच्चे के शरीर में कम होने लगती है। जिससे बीमारी होने की आशंका बढ़ जाती है इसलिए लगभग ४५ दिन के बाद टिका का प्रथम खुराक देते है यद्पि ये पता नहीं रहता की माँ से मिलने वाली सुरछा का असर किस स्तर का है जिससे आमतौर पर ये स्तर अधिक होने पर प्रथम खुराक से बच्चे के शरीर में टीकाकरण की गुणवत्ता को बाधित करती है, जो की पप्पस में रोगप्रतिरोधक क्षमता उत्पन्न करने में असक्षम हो जाता है इसलिए कुछ सप्ताह बाद टीकाकरण के दूसरी खुराक दे कर टीकाकरण से रोगप्रतिरोधक क्षमता करने के उद्देश्य को प्राप्त करते है ऐसी दूसरी खुराक को बूस्टर खुराक कहते है।
६. क्या है टीकाकरण की सही खुराक देने के मात्रा:
डॉग चाहे किसी भी उम्र, भार, लिंग अथवा नस्ल के हों उनको समान मात्रा में टीकाकरण का खुराक दिया जाता है
७. क्या है टीकाकरण का सही तरीका:
टीकाकरण खाल के नीचे:कैनाइन डिस्टेंपर, हेपेटाइटिस, पार्वो वायरस, लेप्टोस्पायरोसिस, पैराइन्फ़्लुएन्ज़ा तथा रेबीज जैसी बीमारियों की रोकथाम के लिए खाल के नीचे दिया जाता है
नथुनों में:केनल कफ़ का टीकाकरण कुत्ते के नथुनों में दवा डाल कर किया जाता है
८. क्या सभी टीके एक ही प्रकार के होते है:कुत्तों में टीकाकरण दो प्रकार की होती है
१. कोर टीकाकरण - टीकाकरण जो सभी कुत्तों के लिये आवश्यक है. यह उन बिमारीयों में दिया जाता है जो आसानी से फैलती हैं अथवा घातक होती हैं जैसे रेबीज, एडीनोवायरस, पार्वोवायरस, और डिस्टेंपर.
२. नान कोर टीकाकरण – उपरोक्त ४ बिमाँरीयों (रेबीज, एडीनोवायरस, पार्वोवायरस, और डिस्टेंपर) के टीकाकरण को छोड़कर अन्य सभी नानकोर टीकाकरण माना जाता है | यह उन बिमाँरियों से सुरक्षा प्रदान करता है जो वातावरण के अनावरण अथवा जीवनचर्या पर निर्भर करती है जैसे लाइम डिजीज, केनलकफ और लेप्टोस्पाइरोसिस.
९. एक सफल टीकाकरण करने के बाद क्या फिर भी टीकाकरण विफल हो सकता है?हाँ।
टीकाकरण के विफलता के कारण कुत्ते में बीमारी होने के निम्नलिखित मुख्य कारण हो सकते है –
१. टीकाकरण के दौरान कुत्ते की रोगप्रतिरोधक क्षमता का सम्पूर्ण रूप से कार्य न करना |
२.आयु – कम उम्र के जानवरों की प्रतिरक्षा प्रणाली पूर्णतः विकसित नही होती और बड़े आयु के जानवरों की प्रतिरक्षा प्रणाली कई कारणों से अक्सर कमज़ोर या क्षीण हो जाती है |
३. मानवीय चूक (टीके का अनुचित संग्रहण या अनुचित मिश्रण)- टीकों का संग्रहण एवं इस्तेमाल भी निर्देशानुसार ही होना आवश्यक है | सूरज की रोशनी,गर्म तापमान टीके के प्रभाव को नस्ट कर सकता है | टीके का मिश्रण पशु में टीकाकरण के तुरंत पहले तैयार करना चाहिए | टीके खरीदने के पहले पता करना चाहिए कि टीकों को उचित तापमान एवं देखभाल से रखा गया है या नहीं |
४. डीवार्मिंग – टीकाकरण करने के पहले पेट के कीड़े मारने के लिए डीवर्मिंग करना आवश्यक है, वरना इस तरह का तनाव टीकाकरण के प्रभाव को कम कर सकता है |
५. गलत सीरोटाईप / स्टेन का इस्तेमाल – प्रतिरक्षा प्रतिक्रिया बहुत विशिष्ट होती है | अतः टीके में होने वाली जीवाणु या विषाणु की सही स्टेन होनी चाहिए वरना उससे उत्पन्न होने वाली प्रतिरक्षा जानवर में सही तौर पर सुरक्षा नहीं कर पाती |
६. अनुवांशिक बीमारियाँ – कुछ जानवरों में आनुवंशिक बिमारियों की वजह से सभी रोगों के लिए प्रतिरोधक छमता सामान्य तौर पर कम ही उत्पन्न हो पाती है |
७. वैक्सीन की गुणवत्ता – टीके में प्रतिरक्षा प्रणाली को प्रोत्साहित करने के लिए प्रयाप्त मात्रा में प्रतिजनी की मात्रा होना चाहिए वरना टीकाकरण के बाद प्रतिरक्षा प्रतिक्रिया प्रयाप्त नहीं होती है |
८. पुराने या अवधि समाप्त टीके – पुराने टीकों में आवश्यक प्रतिजनी गुण समाप्त या कम हो जाता है | इस तरह के टीके लगाने से जानवरों को बेमतलब तनाव दिया जाता है |
९. टीकाकरण का अनुचित समय – टीका निर्माता के निर्देशों के अनुसार टीकाकरण का समय (उम्र एवं मौसम के अनुसार), लगाने का तरीका एवं मात्रा तथा दोबारा लगाये जाने की अवधि, इत्यादि निश्चित होता है |इन निर्देशों का पालन सही समय पर न करने से टीकाकरण विफल या निष्क्रिय हो जाता है |
१०. पोषण की स्तिथि- कुपोषण की वजह से जिन पशुओं में पोषक तत्वों की कमी रह जाती है उनमे टीकाकरण के बाद भी प्रतिरोधक छमता सामान्य तौर पे कम ही उत्पन्न हो पाती है |
10. क्या वैक्सीन लगते समय कुत्ते पर कोई दुस्प्रभाव हो सकते है? हाँ
कुछ कुत्तो प्रतिरोधक छमता अधिक सक्रिय होने की वजह से कुछ सामान्य लचण जैसे ज्वर, उल्टी, दस्त, लासीका ग्रंथियों का सूजना, मुख का सूजना, हीव्स, यकृत विफलता और कभी -कभी मौत भी हो सकती है।
1
person found this helpful
Asked for male, 51 years old from Delhi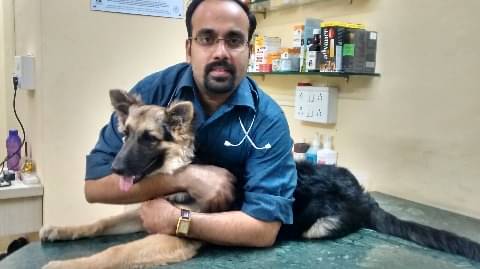 How are his platelets? bun could be low because of long term fasting or because of reduced generation by liver. In latter case, get him blood ammonia levels checked. Its a test to done immediately (within 1 hr latest) after the blood is drawn. I would not consider sgpo and alkaline phosphatase elevated at those levels, however laboratory standards are different everywhere. Discuss following things with your vet. 1) contribution of ammonia levels in dullness. 2) possible underdosing of thyroid hormone supplements. For which, you can sent his blood 4-6 hrs post tablet, to see if 100mcg dose is helping you to achieve normal blood levels. If not, you may need to increase dosing and make it twice daily, after discussing with your vet. Hope this is helpful.
16
people found this helpful
Asked for female, 21 years old from Kolkata
Hi lybrate-user, male rabbits can be neutered in 3 and half months -4 months age. The cost depends on the area and vets. You can use ACV 5 ml in 1 litre of water to improve immunity in rabbits.
1
person found this helpful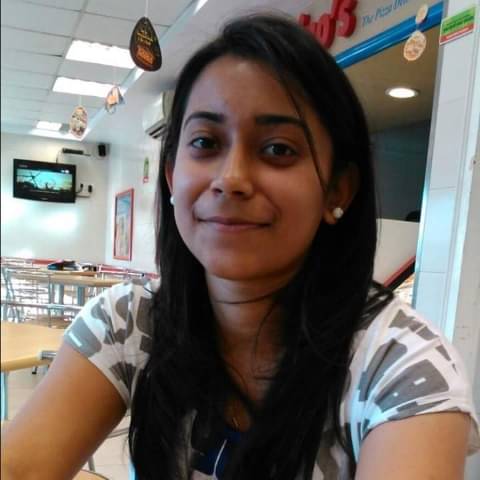 Give electrol to the dog every hour it can b due to some stomach infection also give liv 52 tab it will improve his digestion.
1
person found this helpful
View All Feed