Videos (3)
Personal Statement
I believe in health care that is based on a personal commitment to meet patient needs with compassion and care.
...more
I believe in health care that is based on a personal commitment to meet patient needs with compassion and care.
More about Dr. Rahul Manchanda
With at least 22 years of experience in his hands, Dr. Rahul Manchanda is one of the most reliable gynecologists around Sheikh Sarai, Delhi. In his own clinic, Manchanda?s Endoscopic Centre located in New Delhi, Dr. Manchanda provides his patients with a variety of treatments, specializing in gynecological endoscopy to ensure comfortable remedies to their problem Dr. Gupta completed his MBBS from Maulana Azad Medical College, New Delhi in 1994. He finished his MD from Kasturba Hospital, Delhi in 2000. He is a professional member of the prestigious Indian Medical Association and Delhi Medical association. Apart from his own clinic, you can also avail his services at Pushpawati Singhania Research Institute located in Sheikh Sarai, New Delhi. So, if you are suffering from any kind of gynecological problems you may consider Dr. Manchanda to avail efficient remedy. Among the wide ranges of service that he offers, there is surrogacy treatment, Pre and Post Delivery Care, Gynecological Laparoscopy among others so that a patient may avail treatments for. Before starting up his own clinic at Vikas Puri, Delhi, Dr. Pankaj was associated with Apollo Hospital, New Delhi as a senior resident. Dr. Pankaj is also a professional member of Indian Medical Association, Indian Orthopedic Association and Delhi Medical Association. Besides being a reputed orthopedist, he also frequently publishes papers in Indian Journal of Orthopedics. In his clinic, Dr. Gupta aims at providing maximum comfort to the patient at a homely atmosphere. Skin and Bone Clinic offers a wide variety of services like ACL reconstruction, Spinal Therapy, Spinal Fusion, Joint Replacement Surgery and Correction of deformities among others to meet with the needs of the patient.
Info
Education
MBBS - Maulana Azad Medical College, New Delhi - 1994
MD - Kasturba Hospital, Delhi - 2000
Languages spoken
English
Hindi
Professional Memberships
Delhi Medical Association (DMA)
Indian Medical Association (IMA)
Location
Book Clinic Appointment with Dr. Rahul Manchanda

Press Enclave Marg, Sheikh Sarai II

,

Delhi
Get Directions


A-32, Near Mata Ka Mandir, New Friends Colony

,

New Delhi
Get Directions




C-5/29, Opposite, IIT Delhi Main Rd, Safdarjung Development Area, Hauz Khas, New Delhi, Delhi 110016

,

Delhi
Get Directions
Consult Online
Text Consult
Send multiple messages/attachments. Get first response within 6 hours.
7 days validity
•
₹300 online
Consult Now
Phone Consult
Schedule for your preferred date/time
5 minutes call duration
•
₹350 online
Consult Now
Video Consult
Schedule for your preferred date/time
10 minutes call duration
•
₹700 online
Consult Now
Services
Submit Feedback
Submit a review for Dr. Rahul Manchanda
Your feedback matters!
Write a Review
Patient Review Highlights
"Very helpful"
2 reviews
"knowledgeable"
2 reviews
"Practical"
1 review
Reviews
Ihita
Jul 29, 2017
Not only he is very calm and composed, but is also a very understanding doctor. Rahul Manchanda is well aware about innovative techniques to treat problems. Due to my polycysticovarysynDrometreatment i was feeling very depressed and had no hope. It was an amazing experience as everyone in the Manchandas Endoscopic Center is so nice. Manchandas Endoscopic Center had all the amenities, a patient requires. My problem was such that it required a number of sessions, and I must say after all the sessions, I am feeling much better now. I am so happy with the results of my treatment, that I will surely recommend Rahul Manchanda to anyone gladly.
Kusumavati
Mar 12, 2017
He is very talented and seasoned doctor. The symptoms were severe and unmanageable, as I was suffering. my doctor did my dilation,Dr. Rahul Manchanda was able to handle it. The overall atmosphere in the Manchandas Endoscopic Center is very soothing. I was amazed that other doctors before him were not able to even diagnose my problem, but Rahul Manchanda did it immediately and started the dilation for it.
Gunjan
Jun 17, 2017
It was a bad case of polycystic ovary synDrome. I am amazed that he is such a sweet doctor, even though he is so busy all the time. During the treatment, Dr Manchanda supported me a lot. The atmosphere in the Manchandas Center is always so positive and full of life. The best thing about him is that he prescribes limited no. of medicines. Our family physician personally recommended this doctr.
Abhijay
Aug 20, 2017
I was having very bad thoughts because of having no periods. With the help of his treatment for no periods I am feeling so great. I must say the hygiene was maintained very nicely in the Manchandas Center. Many people gave very positive feedback for Dr Rahul. Even though my problem was very big, the entire experience of undergoing no periods treatment was very relaxing
Athasha
Jul 21, 2017
I was having this irregular periods. Manchandas Center had all the amenities, a patient requires. I am really grateful as his irregular periods treatment has give me a ray of hope. I had consulted so many doctors but nobody till now was able to understand my concern properly, until i consulted Rahul Manchanda.
Kumkum
Jun 14, 2017
I consulted a number of specialists but the way he treated me was the best. my painful periods aggravated. I was admitted to the Manchandas Center in case of emergency, but not once did any of the nurses panicked. He is very patient with all his patients. Dr Rahul Manchanda treated me really well.
Vaishnavi
Jun 21, 2017
I consulted dr Rahul Manchanda at his clinic Manchandas Endoscopic Center in Delhi for tips to avoid pregnancy. with the help of certain procedure that he prescribed, i was able to avoid pregnancy. I am very thankful to him for giving me a very good treatment.
Anokhi
May 19, 2017
The problem was severe and unmanageable, as I was suffering from delay in periods, but my drRahul Manchanda was able to handle it.I'am almost on the path to recovery, Thanks to herperfect advice. he can be consulted at Manchandas Endoscopic Center in Delhi.
Feed
Breastfeeding is universally recognized as the best way to feed an infant because it protects mother and infant from a variety of health problems. Even so, many women who start out breastfeeding stop before the recommended minimum of exclusive breastfeeding for six months. Often women stop because common problems interfere with their ability to breastfeed. Luckily, with sound guidance and appropriate medical treatment, most women can overcome these obstacles and continue breastfeeding for longer periods.
The most common reason women stop breastfeeding is that they think their infant is not getting enough milk, but in many cases the mother has an adequate supply. A true inadequate supply can happen if the infant is unable to extract milk well or if the mother doesn't make enough milk. Unfortunately, figuring out if a mother has enough milk and if not, why not, can be challenging.
Inadequate milk production — There are a number of reasons why a mother might not make enough milk, including that:
Her breasts did not develop sufficiently during pregnancy – This can happen if she doesn't have enough milk-producing tissue (called glandular tissue)
She previously had breast surgery or radiation treatment.
She has a hormonal imbalance.
She takes certain medications that interfere with milk production.
Women who have had breast surgery, such a breast augmentation or breast reduction surgery, often have trouble making enough milk. For some, breastfeeding is impossible. If you had breast surgery, ask a healthcare provider if the type of surgery you had would totally interfere with breastfeeding. If not, or if you are unable to get complete information on your surgery, do go ahead and try, but make sure your healthcare provider closely monitors your baby's progress.
Poor milk extraction — The most common reasons infants have trouble getting enough milk are:
They do not get fed frequently enough (which can cause milk production to slow or stop).
They cannot latch on properly They are separated from their mother too much.
They are fed formula.
Babies are sleepy and it is difficult to keep them awake during the first several days after birth. This can prevent the baby from getting enough to eat. Other babies can have trouble controlling the muscles involved in suckling, which makes it hard for them to extract milk. Feeding difficulty is especially common among premature and late preterm babies. Many mothers judge adequacy of feeding by lack of crying. This can be misleading if the baby is not getting enough milk and is overly sleepy.
Diagnosis of inadequate intake — Healthcare providers determine whether a baby is getting enough milk based on the following:
Number of feeding sessions the mother reports having – During the first week of life, mothers with term infants (meaning they are not premature) generally nurse 8 to 12 times in 24 hours. By four weeks after delivery, nursing usually decreases to seven to nine times per day.
Amount of urine and stool the baby makes – By the fifth day of life, infants who are getting enough milk urinate six to eight times a day and have three or more stools a day. (Once a mother's milk comes in, her infant's stool should be pale yellow and seedy.)
Weight of the baby – Term infants lose an average of 7 percent of their birth weight in the first three to five days of life. They typically get back to their birth weight within one to two weeks. Once a mother's breasts fill with milk – by day three to five – her infant should not keep losing weight. If an infant has lost 10 percent of its weight or fails to return to its birth weight when expected, healthcare providers start to explore potential problems. Household scales are not accurate enough to detect these small weight differences. If you are using a medical scale for infants, remember to weigh the infant with the same clothes and diaper before and after the feeding.
Management of inadequate intake — If your healthcare provider suspects your baby is not getting enough milk, he or she will want to figure out why. To do that, the healthcare provider will ask you about your experiences breastfeeding and about your and your baby's medical history. A healthcare provider should also watch as you try to breastfeed to see if there could be something wrong with the way your baby latches on or with the baby's mouth. If so, it will be important for you to learn how to position your baby so that the baby can latch on properly .If you are having trouble with this, the healthcare provider will direct you to community resources − often a lactation consultant − for assistance.
If your baby has a good latch, but you still have problems with inadequate milk intake, your healthcare provider might suggest that you try to feed more often or try to stimulate more milk production by using a breast pump or expressing by hand.
There are medications called galactagogues (or lactagogues) that supposedly increase milk production, but it's unclear whether these medications actually work and whether they are safe for a nursing baby, so we do not recommend their use.
Nipple & Breast Pain
The second most common reason mothers stop breastfeeding early is nipple or breast pain.
The causes of nipple and breast pain include:
Nipple injury (caused by the baby or a breast pump)
Engorgement, which means the breasts get overly full
Plugged milk ducts
Nipple and breast infections
Excessive milk supply
Skin disorders (such as dermatitis or psoriasis) affecting the nipple
Nipple vasoconstriction, which means the blood vessels in the nipple tighten and do not let enough blood through
Possible causes of breast or nipple pain related to the baby could include:
Ankyloglossia (also called tongue-tie), which is when the baby's tongue cannot move as freely as it should, making it hard for the baby to suckle effectively
To determine the cause of your pain, your healthcare provider will examine you and your baby, and watch you breastfeed. He or she will also ask about your pain (when it started, what makes it better or worse), and about aspects of your health that could hold clues about the cause of your pain.
The most important part of the exam takes place when the healthcare provider watches you breastfeed. That's because most cases of breast pain in the nursing mother are due to incorrect breastfeeding technique. One common problem is that the baby is not latching on properly, and so injures the nipple, but also cannot empty the breast. This, in turn, can lead to engorgement, plugged ducts, and breast infections.
Nipple pain — Sore nipples are one of the most common complaints by new mothers. Pain due to nipple injury needs to be distinguished from nipple sensitivity, which normally increases during pregnancy and peaks about four days after giving birth.
You can usually tell the difference between normal nipple sensitivity and pain caused by nipple injury based on when it happens and how it changes over time. Normal sensitivity typically subsides 30 seconds after suckling begins. It also diminishes on the fourth day after giving birth and completely resolves when the baby is about a week old. Nipple pain caused by trauma, on the other hand, persists or gets worse after suckling begins. Severe pain or pain that continues after the first week after birth is more likely to be due to nipple injury.
Nipple injury — Nipple injury usually is due to incorrect breastfeeding technique, particularly poor position or latch-on. Other factors that can make pain caused by injury worse include harsh breast cleansing, use of potentially irritating products, and biting by an older infant.
If your baby is biting you, position the baby so that his or her mouth is wide open during feedings. That will make it harder to bite. Also, stick your finger between your nipple and the baby's mouth any time he or she bites you and firmly say "no." Then put the baby down in a safe place. The baby will learn not to bite you.
Engorgement — Engorgement is the medical term for when the breasts get too full of milk. It can make your breast feel full and firm and can cause pain and tenderness. Engorgement can sometimes impair the baby's ability to latch, which makes engorgement worse, because the baby cannot then empty the breast.
If the engorgement makes it hard for your baby to latch on, manually express a small amount of milk before each feeding to soften your areola and make it easier for the baby to latch on .To do this, place your thumb and forefingers well behind your areola (close to your chest) and then compress them together and toward your nipple in a rhythmic fashion. You can also use your hand to present your nipple in a way that is easier to latch and to help get milk out for the baby while the baby is suckling.
You can use a breast pump to help soften your breast before a feeding, but be careful not to do it too much. Using a pump too much will stimulate your breast to make even more milk, which will make engorgement worse.
Breast Infections
Lactational mastitis — Mastitis is an inflammation of the breast that is often associated with fever (which might be masked by pain medications), muscle and breast pain, and redness. It is not always caused by an infection, but most people associate it with infection. Mastitis can happen at any time during lactation, but it is most common during the first six weeks after delivery.
Mastitis tends to occur if the nipples are damaged or the breasts stay engorged for too long or do not drain properly. To prevent and treat mastitis, it's important to get these problems under control.
MILK OVERSUPPLY
Some mothers make too much milk, which paradoxically can make breastfeeding difficult. Generally the production of milk is determined by the infant's demand, but in this case the supply exceeds demand. The problem begins early in lactation and is most common among women having their first child.
In women with an oversupply of milk, the rush of the milk can be so strong that it causes the infant to choke and cough and have trouble feeding, or even to bite down to clamp the nipple. Infants whose mothers make too much milk can either gain weight quickly or gain too little weight because they cannot handle the flow of milk, or because they do not get the last of the milk in the breast, which has the most calories.
If you have a problem with overproduction, don't worry. The problem usually goes away on its own. But tell your healthcare provider about it, so he or she can check whether you have any hormonal imbalances or take any medications that could make the problems worse.
WHEN TO SEEK HELP
If you are unable to breastfeed due to engorgement, pain, or difficulty latching your infant, help is available. Talk to your obstetrical or pediatric healthcare provider, nurse, lactation consultant, or a breastfeeding counselor.
Contraceptive methods of birth control are usually quite successful. By these methods, you can enjoy your sex without the worry of pregnancy. Modern technology has led to the formulation of avid techniques of contraception; some are temporary and the others permanent. However, no matter how well these methods work, almost all of them have got a variety of side effects on your body and health.
Here is a list of different modes of contraception and the side effects they may cause:
Hormonal implants
This long term method of birth control is an effective one. The side effects are:
A surgery is required where rods are inserted under your skin. This might be risky surgery.
If you want to remove it, again another surgery has to be carried out.
An Infection may develop in the area where the thin rods are inserted.
Intra Uterine Device
A device is fitted into the uterus, which does not cause pregnancy. An effective method with the following side effects:
There is a risk of the device falling off.
This causes puncture in the uterus.
The device made of copper may lead to menstrual cramps and spotting.
Depo Provera Hormonal Injection
This mode of contraception involves taking an injection, which restricts pregnancy for a period of three months. The side effects are:
Gaining of extra weight, fatigue.
Decrease of bone density.
Menstrual bleeding along with spotting takes place.
Birth Control Pills
Birth control pills are one of the most common and most effective ways of birth control or contraception. However, several side effects may be observed.
In case you use other prescribed medicines along with birth control pills, severe damage may be inflicted.
Vaginal Ring
This mode of contraception is very effective. It also helps in making menstrual periods of women much lighter and in continuity. The side effects are:
May cause nausea and headache.
There is a vast increase in appetite
There is a risk of blood clot formation.
Diaphragm
A very successful mode of contraception where a diaphragm is inserted and fitted into the vagina. The negatives of this mode are:
It may get out of place during sex and is likely to cause damage
The process can be a mess
Causes urinary infections
All modes of contraception irrespective of their effectiveness have got some side effects on your health. Hence, you must choose them wisely.
5000
people found this helpful
Good evening, I am Dr Rahul Manchanda, and I'm consultant gynaecological endoscopic surgeon. I have spoken to you on this platform before, and I'm based at A 32, New Friends Colony, which is my OPT, Manchanda Endoscopic Center, and I perform all surgeries at Pushpawati Singhania Research Institute Hospital.
Now let us discuss on ovarian cysts in women. Ovarian cysts are important because these are a collection of fluid in the ovary, or they can be tumours in the ovary, but not to worry about this issue. The situation can become worst in case of ovarian cancer. And unfortunately, the ovary is notorious for having cancer which is detected very late, because they increase at such a huge pace that by the time the symptoms appear, it's very late. And these are normally detected in the last stages where nothing very much can be done. So it's important not to take it lightly. At every stage of a woman's life, whether it is in before she gets her menses, or when she's menstruating, or after the menses finish, there is various range of awareness that can occur. One should go for a regular gyno checkup, or go for a regular medical check-up and get an ultrasound in various stages, and see if everything is alright. If there is a cyst, it would catch, and that needs to be investigated, and you need to see your gynaecologist. The cysts can be normal and can be physiological, but they need to be investigated.
Nowadays of course we have minimal invasive surgery, so they can be tackled very easily. We can make a diagnosis and there is no requirement of making the large cut but the cyst can be removed through small holes. And we advice the patient to go home the next day. With the diagnosis, and of course, with satisfaction that it is nothing sinister.
So please look after yourselves. Go to a gynaecologist, go to a doctor.
If you need to consult us you can get us through Lybrate platform, or of course the OPT either at Pushpawati Singhania Research Institute in the mornings or in the evenings at New Friends Colony.
This is Dr Rahul Manchanda. Thank you very much.
3730
people found this helpful
A breast lump is an enlargement, swell, protuberance or a bump that is different than the breast tissue surrounding it. Breast lumps can appear in men as well as women and they can be benign or malignant. Causes of benign breast lumps are as follows:
Fibroadenosis: Also known as Fibro-cystic breast disease, it is a benign condition that affects the breast. It may affect either of the breasts or both. One of the major symptoms of Fibroadenosis is a breast lump. Usually, the lumpiness disappears after the menstrual cycle is over. Fibroadenosis occurs because the breast tissue doesn't respond well to the hormonal changes during the menstrual cycle.
Fibroadenomas: Fibroadenomas occur because of abnormal response to the hormone oestrogen. The lumps are usually well formed and round, around the milk ducts of the breast. Breast lumps due to Fibroadenomas are called breast mice, because they move around the breast. In some cases, they disappear and in some, they tend enlarge during pregnancy.
Other benign causes of breast lumps are breast abscesses, breast cysts, lipoma (lump of fat), mastitis (infection in the breast tissues), fat necrosis (another name for breast lumps) and intraductal papilloma (benign tumour of the milk ducts in the breast). A breast lump that is firm, well defined and doesn't move around, i.e. it doesn't disappear after your period or pregnancy, may be a result of breast cancer.
Treatment of breast lumps
The treatment of a breast lump depends on its cause. Benign breast lumps usually disappear over time. Otherwise following treatments can be considered as per the doctor's discretion-
Medication: If the breast lumps are painful or increase over time, it is advisable to take medication.
Limiting the amount of fat in the diet or wearing well fitting bras also reduces the amount of pain due to breast lumps.
Certain types of breast lumps are filled with fluid or pus. This fluid can be drained through a procedure called aspiration or drainage.
A radical way to treat a breast lump is surgery. Many a times, these lumps get bigger and painful and the most effective way to deal with it is to remove it. If you wish to discuss about any specific problem, you can consult a gynaecologist.
4322
people found this helpful
PCOS or polycystic ovary syndrome is an endocrine disorder in women, in which the female hormones, progesterone and estrogen, are imbalanced. This imbalance leads to the formation of cysts (benign masses) in the ovaries. PCOS tends to affect your heart functions, fertility, menstrual cycle and appearance.
There are certain symptoms, which can be indicative of PCOS; these symptoms tend to begin as a woman's menstrual cycle starts. In certain cases, however, PCOS may also affect a woman in her mid age. PCOS can also cause excessive hair growth in unwanted places like above the upper lip,chin,arms and chest like a male.
The symptoms are:
Increase in the production of male hormone, leads to development of male characteristics
The size of the breasts may reduce
The tone and the texture of the voice may change and become similar to a man's voice
Hair may start to fall
You may suffer from acne and pimple breakouts on your face
It can lead to sudden weight gain
It may affect a woman's fertility
It may lead to pain in the pelvis
Other symptoms: Apart from these symptoms, a woman may also experience other health complications such as high levels of bad cholesterol, high blood pressure and diabetes.
Causes: The causes of PCOS are not well known, however, the likely causes are genetics and hormonal complications. If someone in the family has PCOS, then the risk of being affected by PCOS rises significantly. The other likely cause is the overproduction of the male hormone androgen in the female body. Although androgen is a male hormone, the female body also produces it in trace amounts. However, in some cases, when it is overproduced, it might impair the ovulation process.
Diagnosis and Treatment: Once the condition is diagnosed, there are certain treatments, which are recommended for the patient. The condition in itself does not have a cure, but the symptoms can only be controlled. Medications to control the androgen levels in the female body may be administered if you have androgen hormone complication. A balanced diet and an exercise regimen can be chalked out to control body weight and regulate blood sugar levels. If PCOS leads to ovulation problems, then medications to facilitate ovulation may be advised. If you wish to discuss about any specific problem, you can consult a gynaecologist.
4561
people found this helpful
Pregnancy is considered to be one of the most challenging and important phases in the life of a woman.
Pregnancy Complications are health problems that occur during pregnancy. They can involve the mother's health, the baby's health, or both. Some women have health problems before they become pregnant that could lead to complications. Other problems arise during the pregnancy. Keep in mind that whether a complication is common or rare, there are ways to manage problems that come up during pregnancy.
Some complications that might occur during pregnancy are discussed below:
Severe Nausea and Vomiting: It is common for nausea and vomiting to occur during a pregnancy. In order to avoid this condition, one should consume several small meals throughout the day and completely avoid spicy and fatty foods.
A persistent abdominal pain, severe headache, swelling and visual disturbances during the third trimester: This can be a fatal condition and often is a sign of high blood preeclampsia (pregnancy complication involving high blood pressure as well as damage to another organ system). It can be diagnosed early using good prenatal care which essentially comprises of frequent check-ups with the doctor and all the necessary treatment during pregnancy.
Flu Symptoms: It is recommended that flu vaccine should be administered to pregnant women as they usually tend to develop the disease during their pregnancy.
Gestational Diabetes: Gestational diabetes can increase the chance of a larger baby at birth and create delivery complications, increase your risk for high blood pressure and cause the baby to have blood sugar problems after birth. If you are diagnosed, it's important to consult your gynecologist to control your blood sugar level, which can often be done through diet and exercise.
Baby's activity level significantly declines: Sometimes, the activity of a previously active baby might decline. This can be felt by reducing the number of the kicks by the baby. The doctor has specific equipment that aids in identifying and resolving the problem.
Bleeding: Heavy bleeding accompanied by abdominal pain and menstrual-type cramps during the first trimester might indicate an ectopic pregnancy (embryo is implanted outside one's uterus) or a miscarriage while occurrence in the third semester indicates placental abruption (characterized by the placenta separating from the womb's walls). Any form of bleeding warrants the immediate attention of the doctor. Steps to avoid bleeding include bed rest, avoiding heavy work, and keeping yourself hydrated.
A Healthy Pregnancy-
The best way to ensure a healthy pregnancy is to focus on the things you can control and don't obsess about what could happen. Take good care of yourself and your developing baby and talk with a healthcare provider when you have concerns.
3984
people found this helpful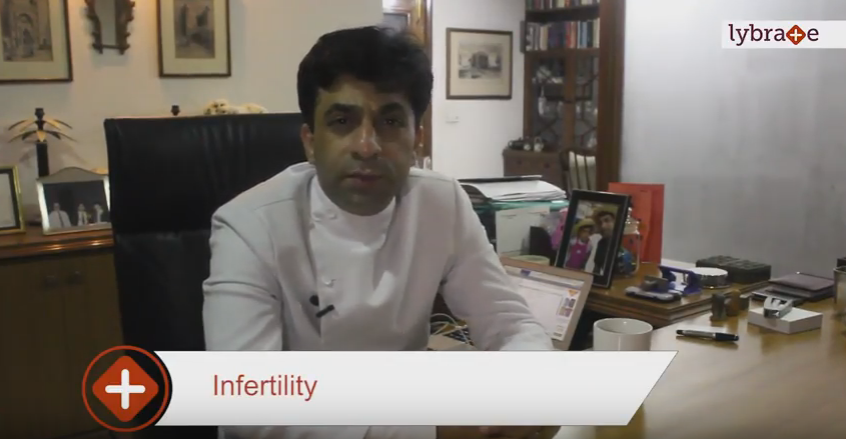 Hello, this is Rahul Manchanda. I am a part of Manchanda's endoscopic centre. And I am a gynaecology endoscopic surgeon. We do Minimal Invasive Surgery for women's diseases. This includes surgery for Infertility, for which I want to talk about today.
Infertility despite our country has large population has rampant here. Many couples want babies of course and are unable to have them. So infertility is a science in medicines that deal with this problem. And as an infertility specialist, we would like to help those people who are troubled with this. Endoscopic surgery is a large part of this.
You must have heard In Vitro Fertilization, ICSI i.e, Intracytoplasmic Sperm Injection methods to those who do not have babies and can not conceive. But you don't really need an IVF unless it is indicated and that needs to be diagnosed by the Endoscopic surgeon. You have procedures like looking into the uterus to see whether there is a problem and those problems can be corrected. And many people don't need IVF, once this works up and go through the endoscopic surgery. Tubes that are blocked can be open up with the very simple procedures in which you don't need to stay in a Hospital for very long and you do not have many cuts on the body, the cost is less, the trauma to the body is much less, you can go back to the work faster and of course you avoid the Infertility procedures. So, yes we do this surgery.
We are based at New Friends Colony and also Pushpawati Singhania Research Institute Hospital. Facebook page is also available where you can put your queries on that. Also, you can contact me through Lybrate.
Not only this, we do other types of surgeries also which we will talk to you about. But in case of Infertility, these surgeries are used. So if you have a problem, let us diagnose it, let us help to treat you and put a smile on your face.
Thank you. Regards.
6944
people found this helpful
Although most women experience menopause between the age of 45 and 55, but when women experience the menopause before they reach 40, it is termed a premature or early menopause. It is also known as premature ovarian failure.
This may be due to primary ovarian insufficiency in which there is decreased activity in ovaries and the periods spontaneously stops. It may be result of chemotherapy treatment for cancer or it can be surgically induced menopause when the ovaries are removed. Premature menopause can also be caused by treatments for cancer or other conditions that involve chemotherapy or radiation therapy for the pelvis. These treatments can damage the ovaries and result in ovarian failure. The chances of premature menopause depend on the type and amount of chemotherapy as well as the age of the patient
Removal of both ovaries by surgery causes menopause right away. Menstruation stops after this surgery, but the hormones of women facing such condition drop quickly. They experience strong menopausal symptoms such as hot flashes and diminished sexual desire
Chromosome defects like Turner's syndrome can lead to premature menopause. In this condition, the female is partly or completely missing an X chromosome due to which the ovaries does not form normally leading to early menopause. Women with a family history of premature menopause are more likely to have the same themselves. Autoimmune diseases like Thyroid disease and rheumatoid arthritis that attack the body's immune system may mistakenly effect the ovaries thus preventing them from making hormones.
One should visit a gynaecologist, if the period stops or changes before the age of 40. Menopause is confirmed when a woman does not have her period for 12 months in a row. Blood tests for measurement of oestrogen and related hormones, like follicle-stimulating hormone determines if one has reached premature menopause
Women have premature menopause can be observed as physical problems, emotional disturbances or problems associated with sexual functioning. Women experience sudden waves of mild or intense body heat commonly known as hot flashes and can also experience profuse sweating called as night sweats and have difficulty in sleeping. They experience vaginal dryness and the sexual drive or the libido also decreases. The bone density decreases leading to osteoporosis and fractures. In addition to physical symptoms, there are emotional symptoms like anxiety, mood swings, loss of focus and difficulty in concentration. Women who want to conceive and go through premature menopause may feel extremely upset. The sexual symptoms include dryness and thinning of walls of vagina, thus causing pain or discomfort during sexual intercourse.
4833
people found this helpful
Infertility refers to being able to get pregnant after one year of trying. Women who can get pregnant but are unable to stay pregnant are also termed as infertile. Ovulatory disorders are one of the most common reasons why women are unable to conceive and is presen in 30% of women suffering from infertility.
4473
people found this helpful
Yes you can but gently and not aggressively and if you have had no bleeding or any history of abortions. If there any complicating factor in pregnancy then it's best to avoid otherwise you can. Regards.
1
person found this helpful
View All Feed
Near By Doctors
MBBS Bachelor of Medicine and Bachelor of Surgery, MD - Obstetrics & Gynaecology
Gynaecologist
Book Appointment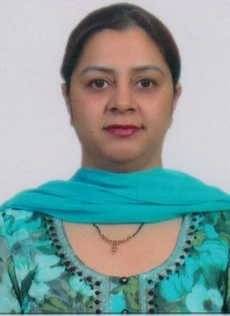 Fellowship in Gynae Endoscopy, FMAS, DNB, DGO, MBBS, ellow ship of Indian College of Obstetrics and Gynecology (FICOG), MNAMS
Gynaecologist
Max Smart Super Specialty Hospital,
Book Appointment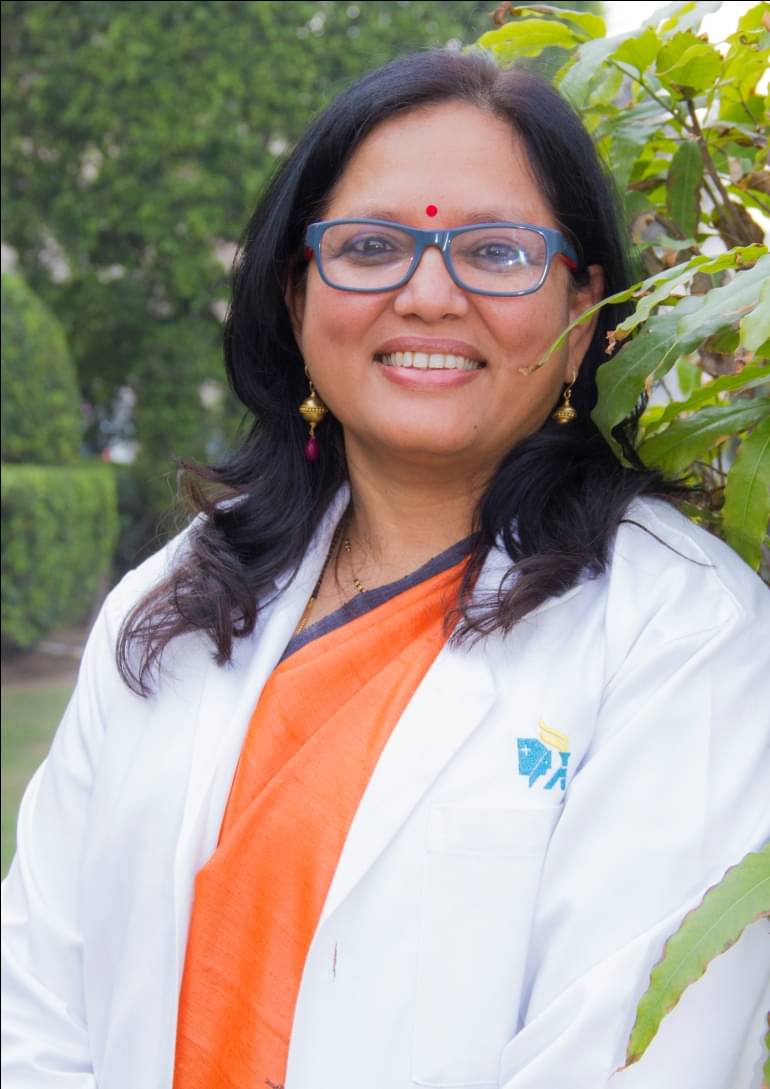 DM - Medical Genetics, MS - Obstetrics and Gynaecology, MBBS
Gynaecologist
Book Appointment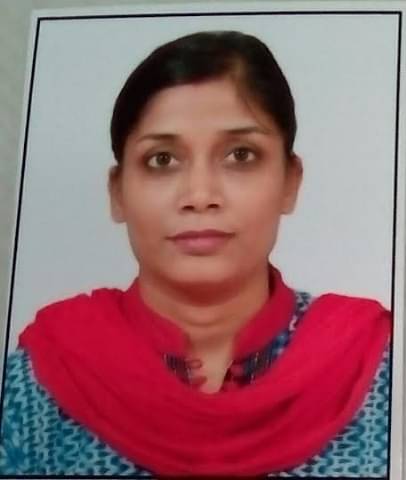 MD - Obstetrtics & Gynaecology, MBBS
Gynaecologist
SCI International Hospital,
Book Appointment

Book Appointment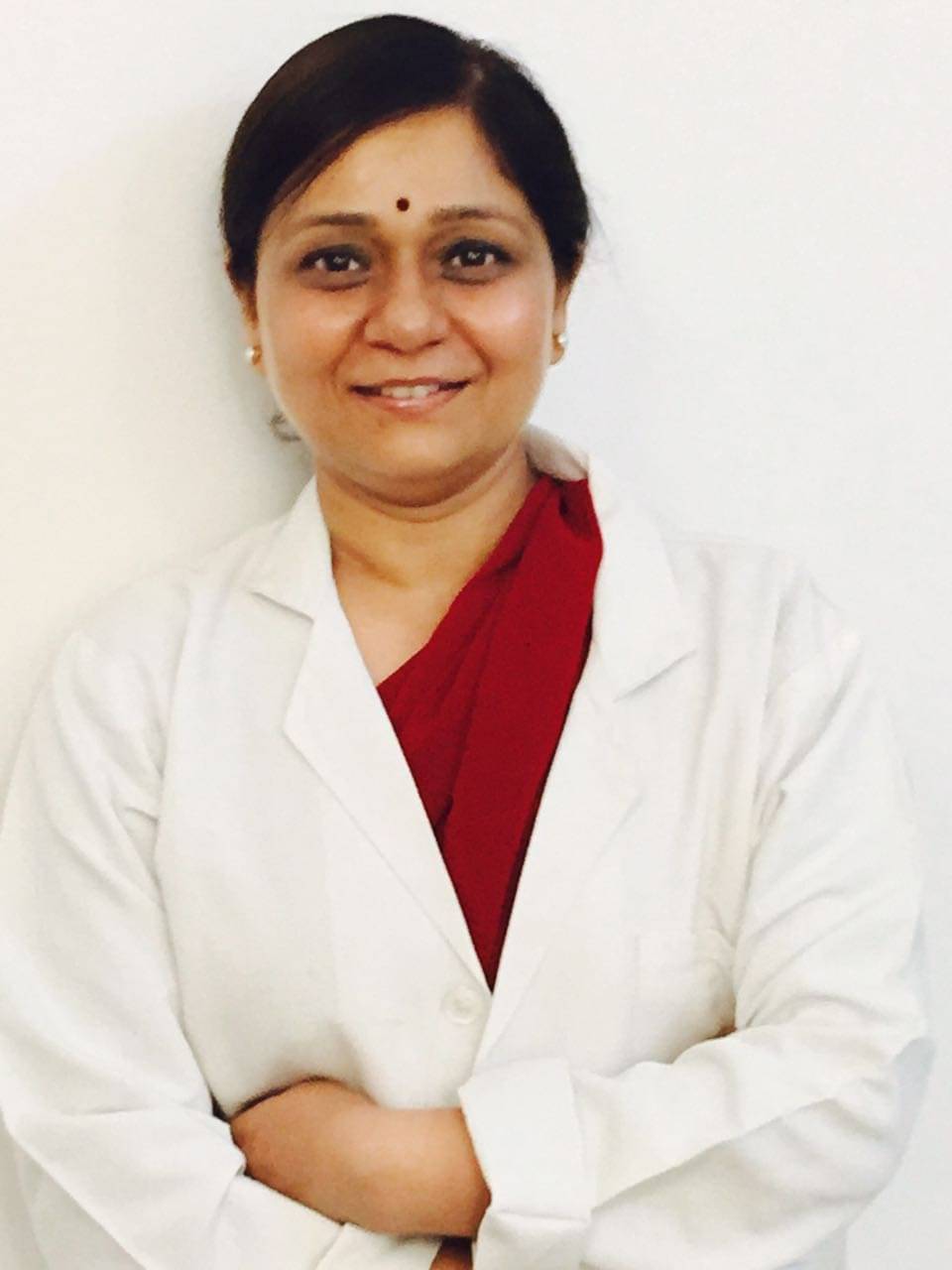 MS(Obstetrics & Gynaecology), Diploma In IVF & Reproductive Medicine, Diploma In Endoscopy
Gynaecologist
Ferticity Fertility Clinics,
Book Appointment