Personal Statement
I'm dedicated to providing optimal health care in a relaxed environment where I treat every patients as if they were my own family.
...more
I'm dedicated to providing optimal health care in a relaxed environment where I treat every patients as if they were my own family.
More about Dr. Ragav Aggarwal
Dr. Ragav Aggarwal is a trusted Radiologist in Safdarjung Enclave, Delhi. He is currently associated with M L Agarwal X-Ray & Usg Clinic in Safdarjung Enclave, Delhi. Book an appointment online with Dr. Ragav Aggarwal and consult privately on Lybrate.com.

Lybrate.com has an excellent community of Radiologists in India. You will find Radiologists with more than 41 years of experience on Lybrate.com. You can find Radiologists online in Delhi and from across India. View the profile of medical specialists and their reviews from other patients to make an informed decision.
Info
Languages spoken
English
Hindi
Location
Book Clinic Appointment with Dr. Ragav Aggarwal
A-1/150, Safdarjung Enclave. Landmark:- Green School, Delhi

,

Delhi
Get Directions
Services
Submit Feedback
Submit a review for Dr. Ragav Aggarwal
Your feedback matters!
Write a Review
Feed
Nothing posted by this doctor yet. Here are some posts by similar doctors.
Shared 1 year ago • Featured Tip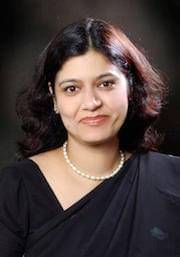 MBBS, DGO, MD - Obstetrics & Gynaecology, MRCOG
Cancer is the abnormal, uncontrolled growth of cells in a particular body part. With continued growth, pieces of this tissue travel through the blood to different body parts and continue to grow in the new area. This is known as metastases. Breast cancer is one of the most common forms of cancer and affects about 1 in 8 women in the USA. Read on to know more details of breast cancer – breast anatomy, causes, symptoms, risk factors, detection, prevention, and of course treatment.
Anatomy: The main function of the breast is lactation through its milk-producing tissue that are connected to the nipple by narrow ducts. In addition, there is surrounding connective tissue, fibrous material, fat, nerves, blood vessels and lymphatic channels which complete the structure. This is essential to know as most breast cancers develop as small calcifications (hardened particles) in the ducts or as small lumps in the breast tissue which then continues to grow into cancer. The spread can happen through lymphatic or blood flow to other organs.
Warning signs/symptoms: The following are some symptoms that need to be watched out for if you have a predisposition to breast cancer.
A lump in either of the breasts or armpits
Change in size, shape, or contour of either breast
Redness of your breast or nipple
Discharge of clear or bloody fluid
Thickening of breast tissue or skin that lasts through a period
Altered look or feel of the skin on the breast or the nipple (dimpled, inflamed, scaly, or puckered)
One area on the breast that looks very different from the other areas
Hardened area under the breast skin
Either one or a combination of these should be an indication to get a detailed checkup done. Early diagnosis results in controlling the disease with minimal treatment and reduced complications.
Causes and risk factors: The exact cause for breast cancer is yet to be pinned down. However, risk factors are clearly identified, and women with risk factors need to watch out for warning signs.
Family history: Of all the risk factors, the family history is the most important. Breast cancer runs in families, and if there is a first-degree relative with the breast cancer, the chances of developing it are almost double. Two genes BRCA1 and BRCA2 are the carriers of the disease, and this testing can be done in women to identify if they are at risk.
Family history of other cancers: Even if there is no breast cancer, if there are other cancers that run in the family, watch out.
Age: Women over 50 are at higher risk of developing breast cancer.
Race: Caucasian and Jewish women are at higher risk of breast cancer than African-American women.
Hormones: Greater exposure to the female hormone estrogen increases the chances of developing breast cancer. Women who use birth control pills for contraception and hormone replacement after menopause are at a higher risk of developing breast cancer.
Gynecologic milestones: Women who have abnormal menstrual milestones need to watch out. These include those who attain menarche before 12 years of age, get pregnant after 30, attain menopause after 55, and have menstrual cycles shorter than 26 days or longer than 29 days.
Obesity and alcohol abuse are also likely to increase a woman's chances of developing breast cancer.
Stages: Starting from stage 0, higher stages indicate advanced disease.
Stage 0: The growth which has begun in the milk-producing tissue or the ducts has remained there (in situ) and not spread to any other area, including the rest of the breast.
Stage I: The tissue slowly becomes invasive and has begun to affect the surrounding healthy tissue. It could have spread to the fatty breast tissue and some breast tissue may be found in the nearby lymph nodes.
Stage II: The cancer at this stage grows considerably or spreads to other parts. There are chances that cancer may grow and also spread.
Stage III: It may have spread to the bones or other organs but small amounts are present in up to 9 to 10 of the lymph nodes in the armpits and collar bones which makes it is difficult to fight.
Stage IV: The cancer is widespread to far-flung areas like the liver, lungs, bones, and even the brain.
Screening: This is one of the most effective ways to identify the disease in its early stages. This will help in controlling cancer from spreading with minimal treatment.
Self-examination: A thorough self-examination to look for changes in terms of shape, size, colour, contour, and firmness should be learned by all women. Watch for any discharge, sores, rashes, or swelling in the breasts, surrounding skin, and nipple. Examine them while standing and when lying down.
In most women, annual screening mammograms are advised after the age of 40. However, in women who have a strong family history or genetic makeup, it is advisable to have screening mammograms starting at age 20 every 3 years and then annually from the age of 40.
Women in high-risk categories should have screening mammograms every year and typically start at an earlier age.
Ultrasound screening can also be given in addition to mammograms.
Breast MRI is another way to screen for breast cancer if the risk is greater.
Breast Cancer Prevention: Now that there is so much awareness about causes and risk factors, there are definitely ways to prevent or delay the onset of the disease.
Exercise and a healthy diet with reduced amount of alcohol are definitely effective in minimising the chances of developing cancer.
Tamoxifen is used in women who are at high risk for breast cancer.
Evista (raloxifene) which is used to treat osteoporosis after menopause. It is also widely used in preventing breast cancer.
In high-risk women, breasts are surgically removed to prevent the development of cancer (preventive mastectomy).
Treatment: As with all cancers, treatment would depend on the stage at which it is identified and include a combination of chemotherapy, radiation, and surgery. As noted earlier, if you are at risk, look out for warning signs as early diagnosis is the key to maximum recovery.
2622
people found this helpful
Shared 11 months ago • Featured Tip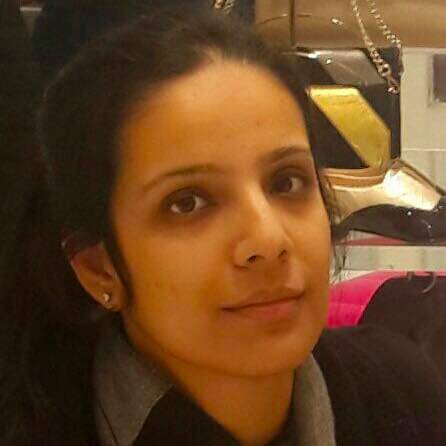 MBBS, M.Sc - Dietitics / Nutrition
Dietitian/Nutritionist, Delhi
जिगर शरीर में सबसे बड़ा ग्रंथियों वाला अंग है और शरीर को विषाक्त पदार्थों और हानिकारक पदार्थों से मुक्त रखने के लिए विभिन्न महत्वपूर्ण कार्य करता है। पेट के दाहिने ऊपरी चतुर्भुज मंर स्थित है, पसलियों के ठीक नीचे। लिवर पित्त के उत्पादन के लिए जिम्मेदार है, जो एक पदार्थ है जो आपको वसा, विटामिन, और अन्य पोषक तत्वों को पचाने में मदद करता है। यह ग्लूकोज जैसे पोषक तत्वों को भी स्टोर करता है और दवाओं और विषाक्त पदार्थों को तोड़ता है।
लिवर कैंसर, जिसे हेपेटिक कैंसर भी कहा जाता है, एक कैंसर होता है जो लिवर में शुरू होता है। जब कैंसर लिवर में विकसित होता है, तो यह लिवर कोशिकाओं को नष्ट कर देता है और सामान्य रूप से कार्य करने के लिए लिवर की क्षमता में दखल देता है। लिवर कैंसर के दो प्रकार होते हैं। प्राथमिक लिवर कैंसर, जो लिवर की कोशिकाओं में शुरू होता है। जबकि, कैंसर जो कि कहीं और से शुरू होता है और अंततः जिगर तक पहुंच जाता है, उन्हें जिगर मेटास्टेसिस या द्वितीयक लिवर कैंसर कहा जाता है।
प्राथमिक लिवर कैंसर के विभिन्न प्रकार
विभिन्न प्रकार के प्राथमिक लिवर कैंसर लिवर के विभिन्न कोशिकाओं से उत्पन्न होते हैं। प्राथमिक लिवर कैंसर लिवर में एक गांठ के रूप में, या एक ही समय में लिवर के भीतर कई स्थानों में शुरू हो सकता है।
1. हेपैटोसेलुलर हेपैटोसेलुलर:
हेपेटोसेल्यूलर कार्सिनोमा (एच.सी.सी), जिसे हेपेटामा भी कहा जाता है, सबसे सामान्य प्रकार का लिवर कैंसर है। एचसीसी मुख्य प्रकार के लिवर कोशिकाओं में शुरू होता है, जिसे हेपोटोसेल्यूलर कोशिका कहा जाता है। एचसीसी के अधिकांश मामले हेपेटाइटिस बी या सी, या शराब के कारण जिगर के सिरोसिस के संक्रमण का नतीजा है।
2. फाइब्रोलैमेलर एचसीसी:
फाइब्रोलामेरेलर एचसीसी एक रेअर प्रकार का एचसीसी है, जो आम तौर पर अन्य प्रकार के लिवर कैंसर की तुलना में उपचार के लिए अधिक संवेदनशील होता है।
3. कोलेंजियोकार्सिनोमा:
कोलेंजियोकार्सिनोमा, जिसे आमतौर पर पित्त नली के कैंसर के रूप में जाना जाता है, लिवर में छोटे, ट्यूब जैसे पित्त नलिकाओं में विकसित होता है। पाचन में मदद करने के लिए, ये नलिकाएं पित्ताशय में पित्त को ले जाने के लिए जिम्मेदार हैं। जब कैंसर लिवर के अंदर नलिकाएं के खंड में शुरू होता है, तो इसे इंट्राहेपेटिक पित्त नलिका कैंसर कहा जाता है। यद्यपि, जब लिवर के बाहर नलिकाओं के अनुभाग में कैंसर शुरू होता है, तो एक्स्ट्राहेपाटिक पित्त वाहिका कैंसर कहलाता है।
4. एंजियोसारकोमा:
एंजियोनेसकोमा लिवर कैंसर का एक रेअर प्रकार है जो लिवर के रक्त वाहिकाओं से शुरू होता है। इस प्रकार का कैंसर बहुत तेज़ी से प्रगति करता है, इसलिए यह आमतौर पर एक और अधिक उन्नत चरण में डिटेक्ट किया जाता है।
5. हेपेटोब्लास्टोमा:
हेपोटोब्लास्टोमा एक अत्यंत असामान्य प्रकार का लिवर कैंसर है।
लिवर कैंसर के लक्षण
ज्यादातर लोगों के प्राथमिक जिगर कैंसर के शुरुआती चरणों में लक्षण नहीं होते। जिसके परिणामस्वरूप, लिवर कैंसर बहुत देर से डिटेक्ट किया जाता है। लिवर कैंसर के लक्षणों में शामिल हैं:
पीलिया
भूख में कमी
वजन घटना
एबडोमीनल पेन
बुखार
मतली और उल्टी
सामान्य खुजली
हेपटेमेगाली (बढ़े हुए जिगर)
बढ़े हुए स्प्लीन
चूंकि लिवर कैंसर के लिए कोई व्यापक रूप से अनुशंसित नियमित स्क्रीनिंग टेस्ट नहीं हैं, इसलिये बीमारी के परिवार के या अन्य जोखिम कारकों के इतिहास वाले लोगों को उनके डॉक्टर से बात करनी चाहिए ताकि वे अपने जोखिम को मॉनिटर करने या कम करने के लिए सही कदम उठा सकें।
लिवर कैंसर के जोखिम कारक
प्राथमिक लिवर कैंसर के खतरे को बढ़ाने वाले कारकों में शामिल हैं:
मधुमेह
अफ्लाटॉक्सिन
उपचय स्टेरॉयड्स
आर्सेनिक
धूम्रपान
सिरोसिस
कम प्रतिरक्षा और मोटापा
11
people found this helpful
Asked for male, 26 years old from Vellore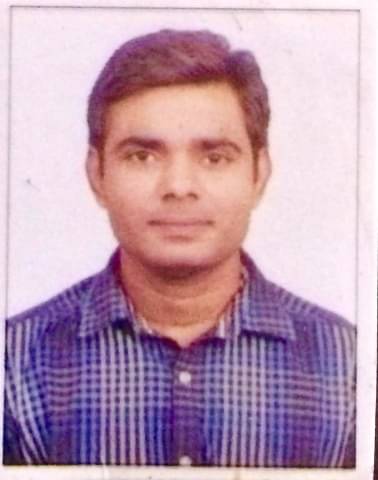 MBBS, MS - Orthopaedics, DNB (Orthopedics)
Continue your physiotherapy and avoid bending forward and lifting heavy weights, do regular back and core strengthenin exercise, take a healthy diet of calcium and vitamin d usually slipped discs regress on their own in a period of 6 to 8 months.
Asked for Male, 23 years old from Chandigarh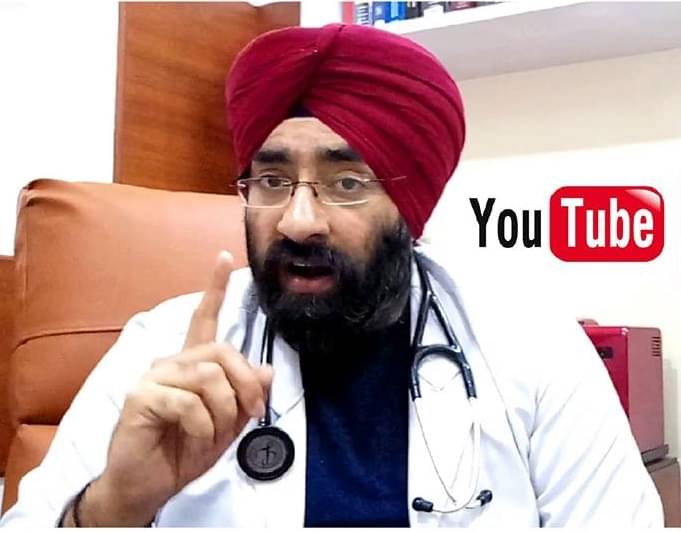 MBBS, Dip.Cardiology, Fellowship in Clinical Cardiology(FICC), Fellowship in Echocardiology
In coronary artery disease (CAD), the arteries that supply blood and oxygen to your heart muscle grow hardened and narrowed. You may try treatments such as lifestyle changes, medicines, and angioplasty, a procedure to open the arteries. If these treatments don't help, you may need coronary artery bypass surgery. The surgery creates a new path for blood to flow to the heart. The surgeon takes a healthy piece of vein from the leg or artery from the chest or wrist. Then the surgeon attaches it to the coronary artery, just above and below the narrowed area or blockage. This allows blood to bypass (get around) the blockage. Sometimes people need more than one bypass. The results of the surgery usually are excellent. Many people remain symptom-free for many years. You may need surgery again if blockages form in the grafted arteries or veins or in arteries that weren't blocked before. Lifestyle changes and medicines may help prevent arteries from becoming clogged again.
1
person found this helpful
Shared 2 months ago • Featured Tip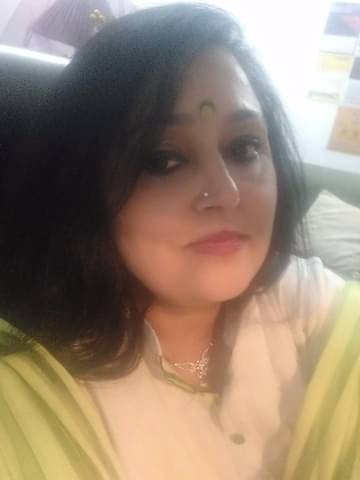 MBBS, MD - Obstetrtics & Gynaecology
Of all cancer types that affect the female population, breast cancer is the most common one. Statistics show that above 1 in 8 women in the USA are likely to develop breast cancer (invasive type, which is often severe). Changing lifestyles including prolonged use of birth control, smoking, alcohol abuse, lack of physical activity, dietary changes, etc., have led to an increased incidence. As these are here to stay, the only way is to prevent.

The likelihood of developing breast cancer is determined by risk factors. Some of these risk factors cannot be changed. For instance, age, ethnicity, and history of familial breast cancer. However, there are others, which can be acted upon or modified to reduce the chances of developing breast cancer.
Some of the preventable risk factors are as follows:
Nicotine abuse: Quitting smoking has multiple benefits for a woman, and one major benefit is the reduced risk of developing breast cancer. Other benefits include reduced incidence of diabetes, heart disease, and other cancers.
Hormone replacement therapy: To the extent possible, avoid prolonged use of birth control pills or hormones for other treatment purposes. In addition to using non-hormonal methods, if not avoidable, constantly monitoring hormone levels is very important. Birth control pills should especially be avoided by women over 35 years of age who smoke. The risk associated with developing cancer reduces as soon as the hormone supplement is stopped.
Weight Management: One of the major risk factors is obesity, and in people with other non-alterable risk factors, it is best to work on weight management from an early age. Talk to your doctor about your ideal BMI and ensure this is maintained.
Physical Activity: Regular physical activity, at least 30 minutes per day, in addition to strength training will help in keeping the body agile and managing weight. It also reduces the risk of breast cancer.
Breastfeeding: Studies have shown that breastfeeding has protective effect against breast cancer; longer a baby is breast fed, greater is the protective benefit.
Screening: Even if not completely preventable, early detection of breast cancer is very important. This will help in less severe treatment and better prognosis. Recommended ages for mammography are as follows:

In the age of 40 to 44, an annual mammogram is advised along with a discussion with the doctor on the risks.
An annual mammogram for all women in the age of 45 – 54 is important as most women enter menopause by this time. This needs to be continued annually, as self-breast exams alone cannot detect cancer, thus it is a good practice and anything abnormal will not go undetected.
These will help reduce the risk of developing breast cancer, help in early detection, and improve prognosis.
In case you have a concern or query you can always consult an expert & get answers to your questions!
2358
people found this helpful
Asked for male, 23 years old from Mumbai
Sleep on a hard bed with soft bedding on it. Use no pillow under the head. Kindly take biod3 max 1 tab dailyx10 paracetamol 250mg od & sos x5days do back (spine)/shoulder/knee exercises make sure you are not allergic to any of the medicines you are going to take do not ignore it. It may have to be further investigated. It could be beginning of a serious problem. If no relief in 4_5 days, then contact me again. Contact your family doctor or nearest hospital for emergency help.
Shared 1 year ago • Featured Tip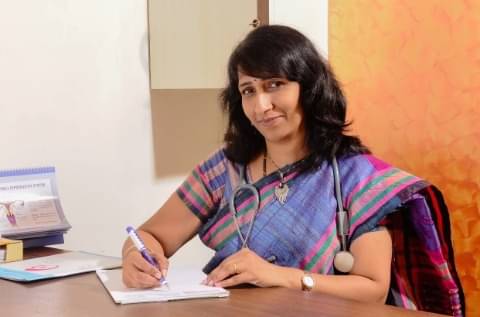 MBBS, DGO, MD - Obstetrics & Gynaecology
Breast cancer begins when the cells that are present in the breast start to go out of control. These cells generally form a tumor which can be seen on mammogram or one can feel it as a lump. The tumor is threatening if the cells can grow into the tissues that surround it or spread to other areas of the body. Breast cancer happens mostly in ladies. Here are a few methods with which you can prevent breast cancer-
Keep your weight in check: Maintaining a healthy weight is important for everyone although, it is easy to tune it out since it is said so often. Being overweight can expand the danger of a wide range of cancers, including breast cancer, particularly after menopause.
Be physically active: Women who are physically active for almost or at least 30 minutes a day have a lower danger of breast cancer. Normal activity is additionally one of the ideal approaches to keep weight under control.
Eat Your Fruits and Vegetables and Avoid Too Much Alcohol: A balanced and healthy diet can bring down the danger of breast cancer. Attempt to eat a considerable measure of fruits and vegetables and keep liquor at moderate levels or lower. While moderate drinking can be useful for the heart in most grown-ups, even low levels of intake can build the danger of breast cancer. If you do not drink, don't feel you have to begin. In case you drink modestly, there is less risk.
Try not to Smoke: Smokers and non-smokers alike know how undesirable smoking is. It brings down a person's quality of life and expands the danger of heart and lung diseases, stroke, and no less than 15 types of cancer, including breast cancer. It additionally causes bad breath, awful teeth, and wrinkles.
Breastfeed, If Possible: Breastfeeding for almost one year or more brings down the danger of breast cancer. It additionally has extraordinary medical advantages for the baby as well, especially in terms of immunity.
Keep away from Birth Control Pills: Contraceptive pills have both dangers and advantages. In many cases, the more young a lady is, the lower the danger is. While ladies are taking birth control pills, they have more chances of falling prey to breast cancer as per various medical studies. This danger leaves rapidly in the wake of stopping the pill. The danger of stroke and heart attack is increased while on the pill, especially if the woman smokes. Long term use can likewise have essential advantages, such as bringing down the danger of ovarian cancer, colon tumor and uterine cancer and undesirable pregnancy. In case you are exceptionally worried about breast cancer, staying away from birth control pills is also an alternative to lower the risk. If you wish to discuss about any specific problem, you can consult an oncologist and ask a free question.
3959
people found this helpful
Shared 1 year ago • Featured Tip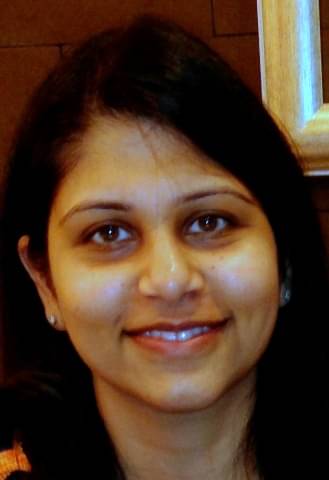 Fellowship and Diploma in Laparoscopic Surgery, FOGSI Advanced Infertility Training, MD - Obstetrics & Gynaecology, MBBS, MRCOG
It is perfectly normal for women to experience the periodic monthly bleeding cycle. However, if a woman experiences uterine bleeding which is abnormal and dysfunctional, it could be a symptom of infection. Other causes of abnormal uterine bleeding include hormonal imbalance, infection in cervix and cancer of the uterus. Many women can also experience abnormal uterine bleeding during first trimester of pregnancy.
The following are considered to be abnormal or dysfunctional uterine bleeding:
A menstrual cycles occurs between 21 to 35 days, anything shorter or longer than this is abnormal
No period for 3–6 months (amenorrhea) is abnormal
Spotting or bleeding between periods
Spotting or bleeding after intercourse
Bleeding that is heavier or lasts longer than usual
Spotting or bleeding after menopause
What can cause such a situation?
Some of the common causes leading to abnormal bleeding are as follows:
Miscarriage
Ectopic pregnancy
Pregnancy
Cervical or uterine infections
Fibroids
Problems with blood clotting
Polyps
Endometrial hyperplasia
Cancer of the reproductive tract
How to Diagnose it?
Most women tend to ignore abnormal bleeding, taking it as something to do with age or hormones. A detailed physical examination and history is done to understand menstrual cycle patterns and family history. In addition, the following would be used.
Ultrasound: The pelvic organs are examined through sound waves to locate the problem area
Hysteroscopy: Through a thin device that is inserted into the vagina, the doctor takes a look at the inside of the organs and identify the cause for the bleeding
Endometrial biopsy: The uterine lining tissue is removed and examined under microscope to look for tissue changes that could be causing the bleeding
How Best to Treat It?
This would depend on the reason for the abnormal bleeding. However, in most cases, combinations of the following are useful in treatment.
Hormone replacement can be done depending on the age and gynecological history, the type and the dose of the hormone would be decided upon. These could be in the form of tablets, vaginal creams, injections, or through an intrauterine device
Non-steroidal anti-inflammatory drugs (NSAIDs) like ibuprofen are useful in reducing bleeding and controlling cramps during excessive menstrual bleeding.
Antibiotics may be useful if there is infection of the pelvic organs.
Polyps, cysts, cancers, and other growths can be removed via hysteroscopy and sent for biopsy to confirm they are not cancerous.
Endometrial ablation where the endometrial tissue is treated with heat can be used to control bleeding permanently.
Hysterectomy would be done if other forms of treatment have failed. This could depend on their gynecologic history and other considerations as she cannot get pregnant after this.
Do not ignore if you see a change in the pattern of your uterine bleeding. It definitely calls for medical attention and if identified early, can be managed in much simpler ways. If you wish to discuss any specific problem, you can consult a gynaecologist.
4116
people found this helpful
This is quite a common condition rule out diabetes & vit. D deficiency. Sleep on a hard bed with a soft bedding on it. Use no pillow under the head. Any way take caldikind plus 1 tab daily for 10days paracetamol 250mg tds x 3 days contact me after that. Make sure you are not allergic to any of the medicines you are going to take. It may have to be further investigated.
1
person found this helpful
View All Feed