Personal Statement
Dr. R K Gupta is an expert in the field of MR Imaging and MR Spectroscopy relating to various neurological and non- neurological conditions. He has a wide working experience, having serve...
...more
Dr. R K Gupta is an expert in the field of MR Imaging and MR Spectroscopy relating to various neurological and non- neurological conditions. He has a wide working experience, having served in the best institutions and hospitals of India. He holds professional memberships to several prestigious medical associations. He also holds the credit of writing innumerable publications in national and international journals.
More about Dr. Rakesh Kumar Gupta
Dr. R K Gupta is one of the best Radiologists in Gurgaon, . You can consult Dr. R K Gupta.
Info
Education
M.D. (Radiology) - . - 1984
Languages spoken
English
Hindi
Location
Book Clinic Appointment with Dr. Rakesh Kumar Gupta
#6/84, Padm Singh Road ,Karol Bhagh. Landmark: Opp. Vijaya Bank, Delhi

,

Delhi
Get Directions

Sector - 44, Opposite HUDA City Centre

,

Gurgaon
Get Directions




Services
Submit Feedback
Submit a review for Dr. Rakesh Kumar Gupta
Your feedback matters!
Write a Review
Feed
Nothing posted by this doctor yet. Here are some posts by similar doctors.
Shared 1 year ago • Featured Tip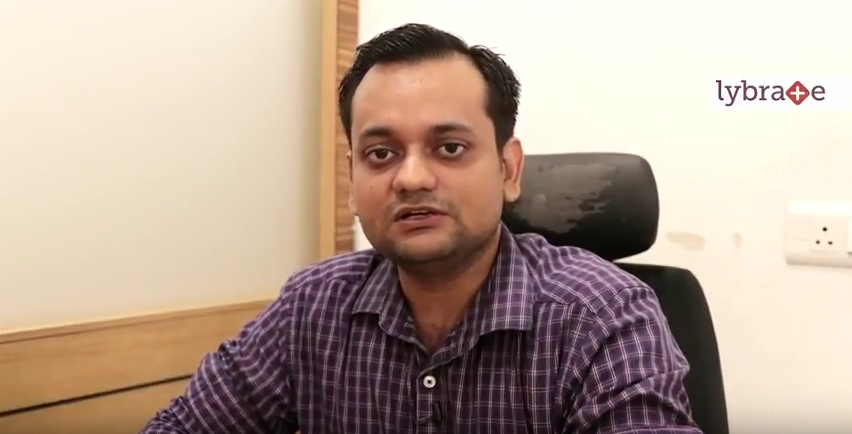 Hello, I am Dr Gaurav. I am senior Physiotherapist and HOD in Anaath Clinic. I have worked in different multi speciality Hospitals and and clinic before. I have around 10 years of experience. I this time, I have seen many kinds of cases. Today, I will discuss Spinal cord injury.
In Spinal cord Injury, patients generally do not go to Physiotherapist for a longer duration or they just go for few days in the starting injury phase. At that time they are not able to walk or depending upon their level of injury and everything. They might not able to take care of themselves also. But here we try to make them independent as much as they can to help them move their body accordingly. We try to make them stand. We try to focus on their sitting and their walking also. So, it will be more of the confidence increasing for those kinds of patients.
We generally prescribe patients to do movements and increase their strength and motivations. In this condition, if they do not move, there might be different kinds of serious problems like bed su, the stiffness of the joints which will again lead to major issues which will hinder their improvement and progress. So, we prescribe our patients to move as much as they can to help them and gain their mobility soon.
In our clinic, we are just not focusing to maintain the range of motion in their body. We focus to make them motivated, to help gain them the confidence so that they will be able to do their own work.
For any query or treatment, you can contact me through Lybrate.
3171
people found this helpful
Asked for female, 47 years

Hand Surgery SR Ship, MS - Orthopaedics, Thesis Work, M.B;B.S
Dear, surgery in spine disorders is not a full proof guarantee that all will be well once surgery is done. As we all have multiple discs, so the key is to get surgery if pain is severe, and there are neurological weakness, but once you are off from surgery change lifestyle if you want no more problems.
Shared 1 year ago • Featured Tip

MBBS, DGO, MD - Obstetrics & Gynaecology
Breast cancer begins when the cells that are present in the breast start to go out of control. These cells generally form a tumor which can be seen on mammogram or one can feel it as a lump. The tumor is threatening if the cells can grow into the tissues that surround it or spread to other areas of the body. Breast cancer happens mostly in ladies. Here are a few methods with which you can prevent breast cancer-
Keep your weight in check: Maintaining a healthy weight is important for everyone although, it is easy to tune it out since it is said so often. Being overweight can expand the danger of a wide range of cancers, including breast cancer, particularly after menopause.
Be physically active: Women who are physically active for almost or at least 30 minutes a day have a lower danger of breast cancer. Normal activity is additionally one of the ideal approaches to keep weight under control.
Eat Your Fruits and Vegetables and Avoid Too Much Alcohol: A balanced and healthy diet can bring down the danger of breast cancer. Attempt to eat a considerable measure of fruits and vegetables and keep liquor at moderate levels or lower. While moderate drinking can be useful for the heart in most grown-ups, even low levels of intake can build the danger of breast cancer. If you do not drink, don't feel you have to begin. In case you drink modestly, there is less risk.
Try not to Smoke: Smokers and non-smokers alike know how undesirable smoking is. It brings down a person's quality of life and expands the danger of heart and lung diseases, stroke, and no less than 15 types of cancer, including breast cancer. It additionally causes bad breath, awful teeth, and wrinkles.
Breastfeed, If Possible: Breastfeeding for almost one year or more brings down the danger of breast cancer. It additionally has extraordinary medical advantages for the baby as well, especially in terms of immunity.
Keep away from Birth Control Pills: Contraceptive pills have both dangers and advantages. In many cases, the more young a lady is, the lower the danger is. While ladies are taking birth control pills, they have more chances of falling prey to breast cancer as per various medical studies. This danger leaves rapidly in the wake of stopping the pill. The danger of stroke and heart attack is increased while on the pill, especially if the woman smokes. Long term use can likewise have essential advantages, such as bringing down the danger of ovarian cancer, colon tumor and uterine cancer and undesirable pregnancy. In case you are exceptionally worried about breast cancer, staying away from birth control pills is also an alternative to lower the risk. If you wish to discuss about any specific problem, you can consult an oncologist and ask a free question.
3959
people found this helpful
Asked for Male, 42 years old from Margao

MD
General Physician, Vijayawada
Saccralisation of 5th Vertebra is normal variant No treatment is required. For I. V Disc bulge please take bed rest and Medical treatment by consulting a Neuro - Physician.
2
people found this helpful
Shared 1 year ago • Featured Tip

A spinal cord injury is damage to the spinal cord. It's an extremely serious type of physical trauma that's likely to have a lasting and significant impact on most aspects of daily life.
The spinal cord is responsible for sending messages from the brain to all parts of the body. It also sends messages from the body to the brain. We are able to perceive pain and move our limbs because of messages sent through the spinal cord.
If the spinal cord sustains an injury, some or all of these impulses may not be able to 'get through'. The result is a complete or total loss of sensation and mobility below the injury. A spinal cord injury closer to the neck will typically cause paralysis throughout a larger part of the body than one in the lower back area.
Causes-
A spinal cord injury is often the result of an unpredictable accident or violent event. The following can all result in damage to the spinal cord:
a violent attack such as a stabbing or a gunshot
diving into water that's too shallow and hitting the bottom
trauma during a car accident (specifically trauma to the face, head and neck region, back, or chest area)
falling from a significant height
head or spinal injuries during sporting events
electrical accidents
severe twisting of the middle portion of the torso
Symptoms -
Some symptoms of a spinal cord injury include:
problems walking
loss of control of the bladder or bowels
inability to move the arms or legs
unconsciousness
headache
pain, pressure, stiffness in the back or neck area
signs of shock
unnatural positioning of the head
If you suspect that someone has a back or neck injury:
Don't move the injured person – permanent paralysis and other serious complications may result
Call 911 or your local emergency medical assistance number
Keep the person still
Place heavy towels on both sides of the neck or hold the head and neck to prevent them from moving until emergency care arrives
Provide basic first aid, such as stopping any bleeding and making the person comfortable, without moving the head or neck
Treatment
Treatment should be focused upon that individual and tailored specifically to their condition. A treatment programme is formulated following a thorough physical assessment which might include:
Stretching activities to maintain muscle and tendon length and reduce or keep muscle spasms/spasticity to a minimum.
Flexibility and strengthening exercises for the whole body.
Breathing exercises to maximise lung function and prevent chest infection.
Balance and posture exercises which can help to reduce pain associated with poor posture and balance impairment and ensure correct transfer techniques (in/out of wheelchair, bed, toilet/bath, car etc.)
Functional activities to improve fundamental movement patterns such as rolling over and sitting up, and standing where appropriate.
Walking re-education, if there is sufficient muscle activity and power in the legs.
Your physiotherapist might also be able to advise an individual on use of appropriate equipment such as wheel-chairs and pressure releasing cushions, exercise equipment and electrical muscle stimulators.
Prevention
Because spinal cord injuries are often due to unpredictable events, the best you can do is reduce your risk.
Some risk-reducing measures include:
Always wearing a seatbelt while in a car
Wearing proper protective gear while playing sports
Never diving into water unless you've examined it first to make sure it's deep enough and free of rocks
In case you have a concern or query you can always consult an expert & get answers to your questions!
3280
people found this helpful
Asked for Female, 26 years

Hi its need to further mri scan and to evalutate or rule out confirmed diagnosis level of slip disc, if it is decide the grade .in first grade can be solved with exerciese .so do not worry. For more info contact personally thank you.
Shared 1 year ago • Featured Tip

MCh Neurosurgery, MS - General Surgery, MBBS
The brain is not a stagnant realm fed with a granted quota of intelligence and memory at birth. It is always in a state of flux. Exercising your brain in various ways accelerates its ability to perform better. It is in your hands to have a sharper take on situations and occurrences. Playing games that require brainstorming, solving quizzes, crosswords or playing chess makes you feel rejuvenated and tired at the same time; the reason being activated brain cells. A healthy brain will affect your life decisions positively and you probably will think rightly before you leap.
Tips to exercise those brain cells:
Meditate and calm your mind: Ten minutes of meditation each day can help you get over anxiety. When your mind is at peace you think out pros and cons with enhanced insight. This composure reflects in each of your actions. Meditation demands your brain to be quiet when it is accustomed to work; you therefore have greater control over it.
Music can improve your brain abilities: Music is the best antidote for a sloppy brain. Music excites the neurons healing a bruised memory. It gifts you with clarity of thought. Apart from listening to music one must try to play a musical instrument. Teaching yourself things puts your mind through a strict regimen of constructive activities.
Take out time to learn a new language: We are paralyzed the minute our brain gives up. Due to several external and internal reasons each one of us is likely to suffer from cognitive disorders on being subjected to extreme pressure or shock. Trying to learn a new language motivate your brain cells to have a wider vocabulary, which further restricts your chances of brain damage.
Mental mathematics could better your intelligence: Calculators, computers and phones are ridding us of our ability to compute individual data. Computation and consolidation of data helps your mind to work faster with precision. So, you now know those lessons on mental mathematics in childhood were actually the key to a well rounded brain.
Think of something novel: The more the number of neurons the merrier is your brain. Take pains to direct your mind on a novel track. Thinking beyond what is given and expected helps your brain grow new neurons. It builds up your creativity letting you discover more of your capabilities. Consult an expert & get answers to your questions!
3686
people found this helpful
Shared 1 year ago • Featured Tip

MD, FIPP
Pain Management Specialist, Kolkata
The sciatic pain caused due to a lumbar herniated disc can radiate down your legs and may make you immobile. It is quite common for a herniated disc to press against a nearby nerve and inflame, leading to pain radiating along the length of the affected sciatic nerve. For getting relief from lumbar herniated disc pain, you need to become active. Daily hamstring stretches are considered to be an effective way to tackle such pain if you do them regularly.
Here are three important hamstring stretches which will help you in strengthening your hamstring muscles:
Seated chair stretches: This stretch is perfect for people whose mobility is limited or for those who have unusually tight hamstrings. It is carried out in a sitting position. While performing this stretch, you have to sit on a chair with another chair placed across. By resting one foot on the ground and the other on the second chair, you need to straighten your back and lean forward over the leg which is extended. Once you feel a stretch in the upper and rear thigh, you should be in that position for at least 30 seconds. You should switch legs and repeat the stretching exercise thrice for each leg.
Towel hamstring stretch: If you like stretching while lying down, this stretch is an ideal option for you. For performing a towel hamstring stretch, you have to lie down on the floor and keep one leg flat. Tighten your abdominal muscles while you lift the other leg and keep it straight. You should wrap a belt around the elevated leg's instep and use it for pulling back the leg towards you. Hold the position for around 30 seconds when you feel a stretch.
Wall hamstring stretch: This stretch is for people who find the towel hamstring stretch hard to execute. For such people, extra stability can be attained by taking help of a solid surface such as a door jamb or a wall. You can rest the raised leg against the wall for support. You need to lie on the floor near a wall corner and leave one leg straight while placing the other against the wall. Your hips should be on the floor.
While you do stretches of any kind, you should only stretch as far as you are comfortable. You must not stretch to a point which causes pain. These hamstring stretches are quite safe, but you should avoid them in case of any sudden, acute pain. In case you have a concern or query you can always consult an expert & get answers to your questions!
4
people found this helpful
Shared 2 years ago • Featured Tip

MBBS, MD, Registrar, DNB, MNAMS
Uterine fibroids, also known as leiomyoma or myoma, are benign growths on the uterus, occurring mostly during the years of childbearing. Few of the common symptoms of fibroids are leg pain or backache, constipation, difficulty in emptying the bladder, frequent urination, pain or pressure in the pelvic region, menstrual periods stretching over a week and excessive menstrual bleeding.
Causes:
Certain genetic changes of the uterus which are different from the ones normally present in the muscle cells of the uterus can cause this disorder.

Certain hormones such as progesterone and estrogen that prepare the body for pregnancy are even responsible for triggering the development of fibroids.

Substances which help the body maintain its tissues trigger fibroid growth as well.

Family history, excessive consumption of alcohol and red meat while going low on foods such as dairy products, fruits, green vegetables and vitamin D, obesity, usage of birth control pills and early onset of the menstruation cycle are other factors that may escalate the risks of one suffering from fibroids.
Treatment:
Be careful and take a closer look: Fibroids are fundamentally non-cancerous and they hardly interfere with pregnancy. Often, they do not exhibit notable symptoms and are prone to shrinkage after menopause. Hence giving them and yourself some time might be the best option.

Medications generally aim at the hormones controlling the menstrual cycle and treating symptoms such as pelvic pressure and excessive menstrual bleeding. However, they do not treat fibroids completely but work towards contracting them. They include-

Gonadotropin-releasing hormone (Gn-RH) agonists to block estrogen and progesterone production

Progestin-releasing intrauterine device (IUD) to alleviate severe bleeding caused due to fibroids

Tranexamic acid to ease excessive menstrual periods

Progestins or oral contraceptives to regulate menstrual bleeding

Nonsteroidal anti-inflammatory drugs (NSAIDs) to ease pain associated with fibroids
Surgeries to Treat Fibroids:
Depending on symptoms and whether medical therapy has failed, the patient may have to undergo surgery. The following surgical procedures may be considered:
2810
people found this helpful
View All Feed