Videos (2)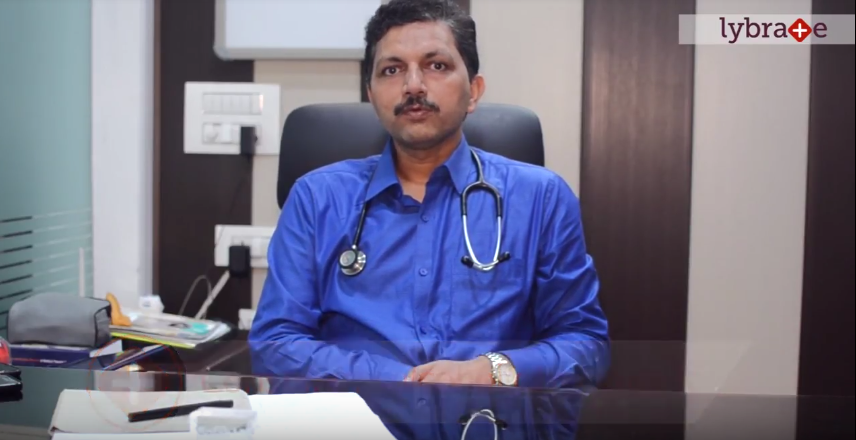 Gastroesophageal reflux disease, or GERD, is a digestive disorder that affects the lower esophageal sphincter (LES), the ring of muscle between the esophagus and stomach. Most people can manage the discomfort of GERD with lifestyle changes and over-the-counter medications. But som
read more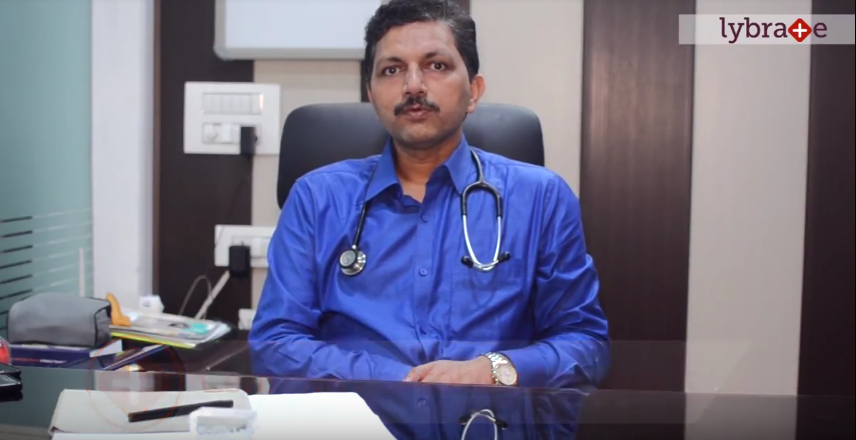 Personal Statement
Dr. Praveen Sharma is an experienced Gastroenterologist in Model town, Delhi. He has been a practicing Gastroenterologist for 20 years. He has done MBBS, MD - General Medicine, DM - Gastr...
...more
Dr. Praveen Sharma is an experienced Gastroenterologist in Model town, Delhi. He has been a practicing Gastroenterologist for 20 years. He has done MBBS, MD - General Medicine, DM - Gastroenterology . He is currently practising at Liver & Gastro Care in model Town, Delhi. Don't wait in a queue, book an instant appointment online with Dr. Praveen Sharma on Lybrate.com. Lybrate.com has top trusted Gastroenterologists from across India. You will find Gastroenterologists with more than 26 years of experience on Lybrate.com. Find the best Gastroenterologists online in Delhi. View the profile of medical specialists and their reviews from other patients to make an informed decision.
More about Dr. Praveen Sharma
Dr. Praveen Sharma is an experienced Gastroenterologist in Model town, Delhi.
Info
Education
MBBS - G.B.Pant Hospital Maulana Azad Medical College New Delhi - 1998
MD - General Medicine - University of Delhi - 2001
DM - Gastroenterology - University of Delhi - 2007
Languages spoken
English
Hindi
Awards and Recognitions
Om Prakash Memorial Award by Indian society of Gastroenterology
Plenary oral paper (Auxiliary Award) ACG (American College Of Gastroenterology)
Hepatology 360 Awards for best Poster in Vienna, Austria
...more
YCP,fellowship by World congress of gastroenterology London
Plenary award in INASL
Awarded Liver care foundation scholarship
Young Investigator Award by Indian society of gastroenterology annual meeting
ISG Travel Grantby APDW
SR Naik Award by Indian Society of Gastroenterology
Professional Memberships
Fellow In Liver Transplant(France) 2008
Fellow in Advanced Endoscopy(Japan) 2009
Indian Society of Gastroenterology
Location
Book Clinic Appointment with Dr. Praveen Sharma

G-7, Ground Floor, Shop Number. 3 & 4, Landmark : Near Model Town & Azadpur Metro Station & Pillar Number. 41

,

Delhi
Get Directions

Rajinder Nagar, New Delhi

,

Delhi
Get Directions

Consult Online
Text Consult
Send multiple messages/attachments. Get first response within 6 hours.
7 days validity
•
₹300 online
Consult Now
Phone Consult
Schedule for your preferred date/time
10 minutes call duration
•
₹400 online
Consult Now
Video Consult
Schedule for your preferred date/time
10 minutes call duration
•
₹500 online
Consult Now
Services
Submit Feedback
Submit a review for Dr. Praveen Sharma
Your feedback matters!
Write a Review
Patient Review Highlights
"Sensible"
1 review
"knowledgeable"
1 review
Reviews
Virender Kumar
Dec 15, 2018
I had very good experience with Dr. Praveen Sharma
Naman
Aug 5, 2018
Doctor was nice and experienced..
Pinki Jaradhara
Nov 22, 2018
Very much thankful to him.
Gurpreet Singh
Dec 25, 2018
Very polite .helpful .
Verified
Jul 7, 2018
Good, very courteous
Kajal Sangma
Jul 14, 2018
So far so good
Digvijay Singh
Aug 7, 2018
Good
Gaurav Kumar
Oct 8, 2018
Nice
Feed
The pancreases are one of the most ignored glands in the abdomen. However, they are an important part of the digestive system. Without efficient pancreas controlling blood sugar levels is very hard. Pancreatic cancer is one of the conditions that can affect his gland. It is a rare type of cancer but is very aggressive and has very few symptoms. Hence, in many cases, it is diagnosed only at an advanced stage. Pancreatic cancer can be treated with chemotherapy, radiation, and surgery. With advancements in the field of medicine, pancreatic cancer can also be treated with laparoscopic surgery.

Laparoscopic surgery is also known as minimally invasive surgery or keyhole surgery. This technique allows surgical procedures to be performed on the internal organs without making a large cut in the skin. Most laparoscopic procedures need only a 0.5 to a 1.5cm wide incision. As compared to an open surgery, laparoscopic procedures cause less discomfort and heal faster.

When it comes to pancreatic cancer, there are a number of laparoscopic procedures that can be used.
Exploratory Laparoscopy - To determine the best form of treatment for pancreatic cancer, it is essential to determine the stage cancer has reached. Laparoscopy is very useful in such scenarios and can help assess the amount of damage the pancreas have undergone. Laparoscopy can also be used to detect the presence of any metastatic diseases before performing surgery.
Laparoscopic Distal Pancreatectomy - The bottom half of the pancreas may be removed if a tumor is found in the body or tail of the pancreas. This procedure can be performed laparoscopically by making a 2.5cm to a 3cm incision. These tumors usually have a very low grade of malignancy. After the surgery, the patient will need to be hospitalized for 2 to 3 days.
Laparoscopic Whipple Operation - Chronic pancreatitis or small endocrine or cystic tumors in the pancreas can be treated with a Laparoscopic Whipple procedure. This procedure involves removing the head of the pancreas and part of the body as well if need be. Parts of the bile duct, lymph nodes, gall bladder, stomach and small intestine that are near the affected part of the pancreas may also be removed.
Laparoscopy for Palliative Surgery - In some cases, cancer may be too advanced to be addressed surgically. In such cases, palliative surgery is often recommended to relieve symptoms. One of the ways this can be done is with a laparoscopic bypass surgery. In this procedure, the bile flow is rerouted so as to skip the pancreas and flow directly into the small intestines. Such surgeries are advised only if the patient is in overall good health.
2772
people found this helpful
Today, both doctors and patient prefer minimally invasive procedures as compared to traditional open surgery. Such procedures are also known as laparoscopic procedures or keyhole surgeries. This procedure involves making a small incision through which a long, flexible tube is passed. The end that enters the body has a powerful light and a camera through which the surgeon can view the internal organs. To facilitate movement of the tube, carbon dioxide gas may also be pumped into the abdominal cavity. In case an organ needs to be operated upon, other incisions will also be made through which surgical instruments can be used.

Liver cancer is one of the conditions that can benefit from laparoscopic procedures. Laparoscopy can be used to diagnose liver cancer and determine the stage it has reached and to treat it accordingly. In order to confirm a liver cancer diagnosis, the surgeon will look for the presence of tumors in the lymph nodes and surface of the liver. In addition, tissue samples will also be collected. These will be sent to a lab to be biopsied in order to determine whether the tumor is malignant or benign.

Once a diagnosis is confirmed, surgery to remove the tumor is the most recommended form of treatment. This may be followed by chemotherapy and radiation. Small malignant tumors on the left lateral segment of the liver or anterior segment on the right side of the liver can be safely removed with laparoscopic procedures. Laparoscopy can also be used to remove multiple tumors on the liver. However large tumors and tumors that are located close to the suprahepatic junction or portal bifurcation should not be addressed laparoscopically. Laparoscopy may also be avoided if the patient has undergone open resectional procedures earlier that may have caused dense adhesions. In such cases, open surgery is preferred. However, even these procedures may be preceded by a laparoscopic exploratory procedure that allows the surgeon to get a clearer view of the tumor.

As compared to open surgery, laparoscopic surgery has a number of advantages. These include:
Smaller scars
Faster recovery
Minimal bleeding
Lowered risk of infection
Reduced hospitalization
Lesser pain and discomfort
As with any other procedure, the skill of a surgeon plays an important role in the success of the procedure. In the case of laparoscopic procedures, this skill is critical. Hence, laparoscopic surgeries of the treatment of liver cancer are not very common.
3094
people found this helpful
Obesity is one of the biggest menaces that can jeopardize a person's happy life. From mood swings to fertility problems as well as a myriad of health complications, obesity can make life miserable. Children and young teenagers seem to bear most of the brunt. The situation turns extremely complicated when a person suffers from Morbid Obesity or severe obesity. Morbid obesity is a condition where a person's body weight is found to be nearly 100 pounds more than the healthy body weight. Morbid obesity, if not treated on time, can prove to be fatal.

Laparoscopic surgery comes as a blessing when most of the other weight loss programs fail to produce any positive outcome. There are many options available such as the Laparoscopic Gastric Banding, the Gastric Bypass as well as the Malabsorption operations to aid a severely obese person to lose weight effectively.

i) The Laparoscopic Gastric Banding
The Laparoscopic Gastric Banding is a surgical procedure extensively used to lose weight.
First, the surgeon makes small incisions, around 3-4, in the belly (as part of a laparoscopic surgery).
Through these incisions, an adjustable silicone band is placed around the stomach (upper half), compartmentalizing the stomach into a smaller upper half and a bigger lower half.
The insertion of a silicone band significantly reduces the amount of food the stomach can hold to about an ounce.
A person thus eats only a limited amount of food, which passes to the rest of the stomach (for the digestion and other associated process) via an opening in the band.
Saline may be added to or removed from the band using a plastic tube (the tube runs from the band to an injection port, placed under the skin).
The saline helps to keep the silicone band tight or loose as and when required.
Many people have been able to lose weight using the laparoscopic gastric banding.
ii) Laparoscopic gastric bypass surgery
The laparoscopic gastric bypass surgery involves two steps.
The first part involves dividing the stomach into small upper half or pouch, almost walnut-sized, that can hold a limited amount of food (not more than an ounce) and a bigger lower half.
The next is the bypass step, where the surgeon will link a tiny hole in the pouch to a small part of the jejunum (small intestine). The limited amount of food that you eat will directly pass from the pouch into the opening on the jejunum.
A surgeon may also carry out the gastric bypass through an open surgery, but the laparoscopic surgery is a much better option.
iii) A person can also opt for Laparoscopic Malabsorption surgery.
The surgery involves reducing the stomach size to a great extent.
In addition to this, a large part of the intestine may also be bypassed.
This arrangement ensures that there is a significant reduction in the calories absorbed from the intestine.
Laparoscopic surgeries for obesity are not only minimally invasive but also cost-effective. The recovery is also quick with reduced chances of an infection.
The small intestine is the part of the gastrointestinal tract. It is also called a small bowel. It is about 6 m (20 feet) long. Its upper end is connected to the stomach and lower end is connected to the large intestine. The main function of the small intestine involves the breakdown of the food particles and absorption of nutrients, fats, vitamins, and other substances from it. It is divided into three parts such as duodenum, jejunum, and ileum.
Small intestinal cancer is a very rare disease where the cells in the tissue of the small intestine rapidly grow out of control and form a tumor, and these tumor cells may obstruct the small intestine. It can occur from any part of the small intestine. Males are more likely to develop the disease than females. It is common in the people who are above 60 years of age.
Etiology
Possible risk factors for small intestinal cancer include following conditions:
Excessive smoking or drinking alcohol
Crohn's disease - It is a condition in which the immune system attacks own GI tract. This disease mostly affects the lower part of the small intestine.
Celiac disease - Celiac disease causes gluten (a protein that is found in wheat and other types of grain) intolerance because of which the body makes antibodies which can attack the lining of the intestines. These people have an increased risk of a particular kind of lymphoma of the intestine. They may also have an increased risk of small intestine adenocarcinoma.
Radiation exposure
Hereditary gastrointestinal cancer syndromes: It involves cancer syndromes, such as familial adenomatous polyposis, hereditary nonpolyposis, colorectal cancer, and Peutz-Jeghers syndrome.
The most common cancerous (malignant) tumors of the small bowel are as follows:
Adenocarcinoma – It is related to the glandular (secretory) cells.
Lymphoma – It is related to the lymphatic glands.
Sarcoma – It is related to the connective tissues, such as muscle, blood vessels, etc.
Carcinoid tumor
All these tumors can invade the bowel wall, spread into adjoining lymph nodes, and even move to distant organs (metastasize).
Signs and symptoms of small intestinal cancer include:
Blood in the stool
Intestinal obstruction
Weakness
Anemia (a low number of red blood cells), due to blood loss
Diarrhea
Following tests are conducted for the diagnosis of intestinal cancer:
Small intestinal cancer can be treated in following ways:
Surgery is the main treatment for cancer of the small bowel.
Radiotherapy or chemotherapy may be used after surgery or used in combination.
2628
people found this helpful
Flatulence, known as farting, is a medical term for releasing gas from the digestive system through the anus. It occurs when gas collects inside the digestive system; however, one should not worry because it is a normal process.
Flatulence is due to swallowed air, the breakdown of undigested foods, lactose intolerance, and malabsorption of certain foods. Some foods that increase gas include beans, cabbage, broccoli, raisins, lentil, prunes, apples, and foods that are high in fructose or sorbitol, such as fruit juices. These foods can take a long time to digest, leading to the unpleasant smell associated with flatulence.If this condition is in excess, it can be because of various pathological conditions, such as constipation, gastroenteritis, irritable bowel syndrome, Crohn's disease, diabetes, ulcerative colitis, GERD, peptic ulcers, etc.
About 99% of the volume of flatus is composed of non-smelly gases. These include oxygen, nitrogen, carbon dioxide, hydrogen and methane. Volume range of normal flatus is around 476–1,491 mL per 24 hours. The normal range of flatus episodes is given as 8–20 per day.
Usually, this condition presents with increased frequency or excessive instances of passing gas, belching, foul-smelling gas production, abdominal bloating and/or abdominal pain or discomfort.
Medical help should be considered if you experience symptoms, such as severe cramps, fever, diarrhea, bloody stools, nausea, and vomiting and/or right-sided abdominal pain along with gas or flatulence.
Flatulence can be diagnosed in the following ways:
Diagnosis is made with the help of the patient's history and physical examination.
Most of the times tests are not required, but if required analysis of patients' breath and flatus (gas passed out of the rectum) tests are done. Other tests, such as colonoscopy, X-rays and/or CT scans are rarely performed; it depends on the case.
Flatulence can be managed in the following ways:
Most commonly antibiotic treatment, increased dietary fiber intake, and probiotics in the diet are advised. In other conditions, such as IBS and Crohn's disease, additional medications are given. Also, over-the-counter (OTC) medications are given, which include compounds such as Beano (an OTC that contains sugar–digestive enzyme), antacids, and activated charcoal.
Excessive flatulence can be reduced or prevented by avoiding dairy products if an individual is the lactose intolerant, by modifying eating habits, and by avoiding carbohydrates which are difficult to digest (instead of those you can add potatoes, rice, and bananas in your diet as the substitutes).
Eat small meals frequently which help in digestion.
Chew food properly. Restrain activities which may increase the amount of air that you swallow.
Do exercise. It helps improve digestion and prevent flatulence.
2608
people found this helpful
Fatty liver is a condition where excess fat is deposited on this organ. Also called as steatosis, this condition happens when more than 5- 10 percent of the weight of the liver is made up of fat.
Fatty liver is a common condition among people. A study from coastal regions of India found ~ 25% of healthy persons had patients had fatty liver on ultrasound.
It can occur at all ages including childhood, highest prevalence is in 40–50 year age group. Prevalence more in patient who are obese and in diabetic patients.
Types of Fatty Liver
1 Alcoholic fatty liver: This condition occurs when there is a heavy consumption of alcohol. Gastroenterologists recommend abstention from alcohol for this condition to subside. If the patient continues to consume alcohol, then liver cirrhosis may develop.
2 Non alcoholic fatty liver (NAFL): One may develop a fatty liver even if one is not an alcoholic. The liver in some cases is unable to process the fat in cells causing them to build-up on the organ.
When more than 10% of the liver is made of fat then this condition is called Non Alcoholic Fatty Liver (NAFL).
Non alcoholic steatohepatitis (NASH): When fatty liver is associated with inflammation in liver patient is said to be having Non alcoholic steatohepatitis. NASH is a more advanced stage of NAFLD, and has a higher risk of progressing to liver cirrhosis or hepatocellular carcinoma (HCC). These condition display symptoms like jaundice, vomiting, nausea, loss of appetite and abdominal pain. Blood test (LFT) shows raised enzymes level. Approx 5-8% of the Indian population has NASH. Consult a doctor if you are experiencing any of these symptoms.
3 Fatty liver during pregnancy: Occurring mainly in the third trimester, the symptoms of this condition are vomiting, nausea, pain the right part of the abdomen and jaundice.
Symptoms
During the early stages (fatty liver) of the disease, patients usually have no symptoms directly related to liver disease. However, people may experience a vague abdominal discomfort. If their liver is inflamed (NASH) then they may display symptoms of poor appetite, weight loss, pain in the abdomen and disorientation.
What causes fatty liver?
The most common cause of fatty liver is alcoholism. When the human liver is unable to metabolize fat fast enough or when there is an excess accumulation of fat on the liver cells then the liver becomes fatty. However, intake of high-fat foods may not result in a fatty liver.
Predisposing factor:
2 Obesity or being overweight
3 Hyperlipidemia or the condition where there are high levels of fat in the blood
4 Genetic reasons
5 Rapid loss of weight
6 Drugs: Aspirin, steroids, tamoxifen, tetracycline etc. cause side effects which also leads to fatty liver
7 Nutritional status (eg, overnutrition, severe malnutrition, total parenteral nutrition [TPN], or starvation diet)
8 Other health problems (eg, Hepatitis C infection, celiac sprue and Wilson disease)
2651
people found this helpful
Bariatric surgery (weight loss surgery) includes a variety of procedures performed on people who have obesity. Metabolic surgery is defined as "a set of gastrointestinal operations performed with the intent to treat diabetes (diabetes surgery) and metabolic dysfunctions (which includes obesity). Over the past 5 years, the term "metabolic surgery" has become increasingly popular. In 2002, it was suggested that gastrointestinal surgery could be used with the primary intent to treat type 2 diabetes. The idea derived from the factor that the gastrointestinal tract is a major player in the regulation of glucose homeostasis.
In patients with a BMI above 35, surgical treatment of diabetes is now recommended by virtually all professional organizations.
Weight loss is achieved by:
Reducing the size of the stomach with a gastric band or through the removal of a portion of the stomach
By resecting and rerouting the small intestine to a small stomach pouch.
Statistics
Long-term studies show that the procedures cause significant long-term loss of weight, recovery from diabetes, improvement in cardiovascular risk factors, and a mortality reduction from 40% to 23%.
Indications for Bariatric Surgery
Excess body weight affecting the quality of life and restricting routine activities
Patients with a BMI of 40 kg/m2 or greater who instituted but failed an adequate exercise and diet program (with or without adjunctive drug therapy
Patients who present with obesity-related comorbid conditions, such as hypertension, impaired glucose tolerance, diabetes mellitus, hyperlipidemia, and obstructive sleep apnea
Types of Bariatric Surgery
Vertical sleeve surgery
Intragastric balloon surgery
Duodenal switch surgery
Lap band surgery
Eating Schedule After Bariatric Surgery
Immediately after bariatric surgery, the patient is restricted to a clear liquid diet until the gastrointestinal tract recovers from the surgery. This is followed by a blended diet for at least 2 weeks, consisting of a high protein diet and dairy products. Foods high in carbohydrates are usually avoided when possible during the initial weight-loss period. Many patients need to take a daily multivitamin pill to compensate for reduced absorption of essential nutrients.
Effectiveness of Surgery
Weight loss
Reduced mortality and morbidity
Psychiatric/psychological health can improve after bariatric surgery
Adverse Effects of Surgery
Metabolic bone disease manifesting as osteopenia and secondary hyperparathyroidism
Rapid weight loss after obesity surgery contributing to the development of gallstones
Hyperoxaluria that can potentially lead to oxalate nephropathy and irreversible renal failure
Rhabdomyolysis leading to acute kidney injury and impaired renal handling of acid and base balance has been reported after bypass surgery
Nutritional derangements due to deficiencies of micronutrients
Complications of Bariatric Surgery
Osteoporosis and bone degeneration
Dumping syndrome
Erosion
Spleen injury
Suture-line disruption
Long-term nausea and inability to tolerate food
Migration of the band
Narrowing of the stomach outlet (stenosis)
Leakage
Ulcers
Weight Regain
2786
people found this helpful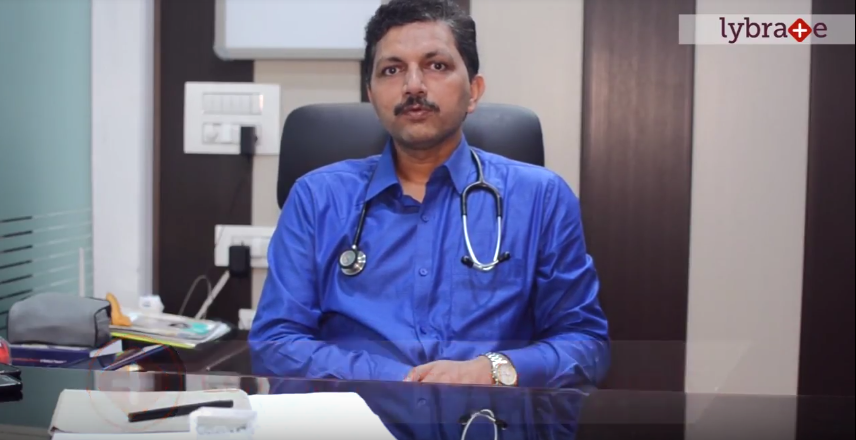 Gastroesophageal reflux disease, or GERD, is a digestive disorder that affects the lower esophageal sphincter (LES), the ring of muscle between the esophagus and stomach. Most people can manage the discomfort of GERD with lifestyle changes and over-the-counter medications. But som
2521
people found this helpful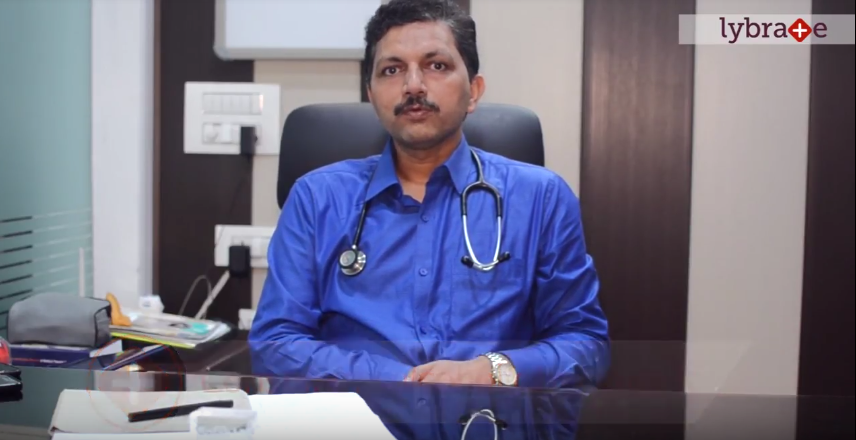 Hepatitis refers to an inflammatory condition of the liver. Excessive alcohol consumption can cause liver damage and inflammation. Other toxic causes of hepatitis include overuse or overdose of medications and exposure to poisons.
2616
people found this helpful
The bile duct connects the liver, gall bladder and small intestine and plays an important role in the digestion process. Though it is rare, the bile duct may also be affected by cancer, this type of cancer is known as biliary cancer. Biliary cancer can be categorized as intrahepatic cholangiocarcinoma, extrahepatic cholangiocarcinoma, and cancer of the gall bladder. Of these, gall bladder cancer is the most common. Biliary cancer is typically treated with surgery and followed by chemotherapy and radiation. In many cases, this surgery may be performed laparoscopically.

Laparoscopic surgery is also known as keyhole surgery or minimally invasive surgery. This differs from other surgical procedures as it allows a surgeon to operate on an internal organ without making a large incision. There are many advantages to laparoscopic surgery which include minimal bleeding, smaller internal and external scars, reduced chances of infections, lowered pain and discomfort and faster healing. It also reduces the amount of hospitalization required after a surgery and allows the patient to return to his normal lifestyle faster. However, laparoscopic surgery cannot be applied to all procedures.

When it comes to biliary cancer, laparoscopy can be used to treat cancer of the gall bladder. This is known as Laparoscopic cholecystectomy and involves the removal of part of the gallbladder or the whole gall bladder. The lymph nodes around the gall bladder and parts of the liver tissue may also be removed. For this procedure, 3 to 4 incisions may be made in the abdomen. A long flexible tube with a light and camera at one end is passed through one of these incisions. This allows the surgeons to look inside the abdominal cavity. Instruments are used through the other incisions to cut the tumor away and remove it.

Laparoscopy is rarely used to treattumours in the bile ducts. This is because the bile ducts are relatively small and placed deep within the abdomen. However, if a tumor is blocking the flow of bile into the intestines, laparoscopy may be used to create a bypass. It may also be used to remove small stones from the bile duct.

Biliary cancer has very few significant symptoms. Hence, in many cases, it is diagnosed only at an advanced stage. Almost all cases of Biliary cancer are accompanied by the development of gall stones. Laparoscopy is very effective in treating gall stones and increases the chances of detecting biliary cancer in its early stage
2708
people found this helpful
View All Feed