Personal Statement
Our team includes experienced and caring professionals who share the belief that our care should be comprehensive and courteous - responding fully to your individual needs and preferences.
...more
Our team includes experienced and caring professionals who share the belief that our care should be comprehensive and courteous - responding fully to your individual needs and preferences.
More about Dr. Prashant
Dr Prashant Goyal is a renowned psychiatrist with 13 years of experience.He completed his MBBS from Maulana Azad Medical College and got his MD from the reputed All India Institute of Medical Sciences. He has an active profile with Indian Psychiatric Society, Delhi Psychiatric Society and Indian Association of Social Psychiatrist. You can meet Dr Prashant Goyal for a consultation at his personal clinic in Vikaspuri, Delhi. Among all the services that you will get at his clinic, a few important ones are, Anger Management therapy, Behaviour and thought Problems Counselling, Obsessive Compulsive Disorder treatment, adult counselling and Stress Management. With innumerable positive reviews it is no surprise that he is one of the best psychiatrist in Delhi.
Info
Education
MD - Psychiatry - All India Institute of Medical Sciences, New Delhi - 2007
MBBS - Maulana Azad Medical College, New Delhi - 2003
Languages spoken
English
Hindi
Awards and Recognitions
Publications,Clozapine induced eosinophilia
Publications,Recent advances in Pharmacological management of Alcohol dependence -
Workshop,Psychological Approaches to Pain Management
Professional Memberships
Indian Psychiatric Society
Indian Association of Private Psychiatry
Indian Medical Association (IMA)
Location
Book Clinic Appointment with Dr. Prashant

GG 1/193, Behind PVR Complex, OPP HDFC Bank Vikaspuri, Delhi

,

Delhi
Get Directions




+4




HB Twin Tower, Near NTower, Wazirpur District Centre, Pitampura

,

New Delhi
Get Directions

Consult Online
Text Consult
Send multiple messages/attachments. Get first response within 6 hours.
7 days validity
•
₹350 online
Consult Now
Phone Consult
Schedule for your preferred date/time
15 minutes call duration
•
₹1000 online
Consult Now
Video Consult
Schedule for your preferred date/time
15 minutes call duration
•
₹1200 online
Consult Now
Health Packages
Services
Submit Feedback
Submit a review for Dr. Prashant
Your feedback matters!
Write a Review
Patient Review Highlights
"Very helpful"
6 reviews
"knowledgeable"
3 reviews
"Caring"
2 reviews
"Well-reasoned"
1 review
"Practical"
2 reviews
Reviews
Sanshray
Apr 15, 2017
I consulted a number of specialists but the way he treated me was the bestI was having very bad thoughts regarding my depression. He is very talented and seasoned doctor. I was quite concerned, as my health was degrading day by day, but due to my Prashant Goyal and the depression treatment I didn't lose hope. The entire Sri Balaji Action Medical Institute was spotlessly, clean. Prashant Goyal has so much knowledge that for everything my family takes herreference. Someone from the office, referred us that Prashant Goyal.
Ranjiv
May 19, 2017
He is a very practical doctor. It's been more than a year now, and I have noticed considerable change in myself. Due to my nightmares problem my daily activities were suffering. Many people gave very positive feedback for Dr Prashant Goyal. he has so much knowledge that for everything my family takes his reference. The atmosphere in the Sri Balaji Action Medical Institute is always so positive and full of life. Over the period of time I noticed a number of changes in myself after his treatment.
Verified
Apr 22, 2018
Extremely efficient in the right diagnose n treatment with minimum prescribed medication. Outstanding with his exceptional qualities like listening to patients n getting their part of perception !!! Dr prashant changed my personal from a self pity to believe in my own strengths !!! Hearty gratitude n BESTEST wishes for "THE INCREDIBLE Dr PRASHANT GOYAL". He just don't treat patients,he changes lives !!!
Jiva
Apr 12, 2017
My previous experiences were not so good, but Dr Prashant Goyal has completely changed my opinion as he is very helpful and humble. Sri Balaji Institute can handle all types of emergency cases. During the complete premature ejaculation treatment program he always supported and motivated me. Thanks to him that the premature ejaculation treatment he gave me has given brilliant results.
Harihar
May 18, 2017
I was having difficulty sleeping. Prashant Goyal guidance has helped me immensely and has helped gain confidence. The atmosphere in the Sri Balaji Action Medical Institute is always so positive and full of life. He is not just friendly, but also is very motivating. My case was extremely serious, but he really handled it very nicely.
Anindita
Jul 20, 2017
It was getting very difficult for me to cope us with my insomnia. i consulted Dr Prashant, a well exeperienced Psychiatrist. On the very first day he identified my problem, and started the traetment. It's been more than a year now, and I have noticed considerable change in myself. He is very patient with all his patients.
Elina
Mar 16, 2017
I saw dr Prashant Goyal's clinic's Sri Balaji Action Medical Institute in Delhi's advertisement in newspaper and that is how we referred him for my wife's anxiety issues.Whatever tests the Doctor prescribed, were very correct and the gave the exact idea about my wife's condition. I am very happy with the results.
Nadish
May 25, 2017
I was undergoing stress from past few days. Dr Prashant is not just friendly, but also is very motivating. I consulted a number of specialists but the way he treated me was the best. On the very first day he identified my problem and started the treatment for it. I thank him for helping me resolve the issue.
Prakhyat
Jun 9, 2017
I was in depression because of my small penis size. I had a nightmare of this problem several times and didn't know what to do. My father took me to a psychaitrist, Dr Prashant. He taught me several things and helped me overcome with this problem. Also he provided certain treatment and I am much better now.
Om Parkash Yadav
Dec 6, 2016
Dr. Prashant Goyal provides answers that are knowledgeable.
Verified
Feb 8, 2018
my experience is too good
Feed
Hi lybrate-user, yes depression is treated by psychiatrist. U should encourage your friend to seek help with a mental health professional wherever she is comfortable.
2
people found this helpful
Introduction
"Get off the mobile and go outside" - are these words being heard more commonly nowadays than at any point in time before? Humanity has just stepped into one of the newest psychiatric disorders. What is worse is that the medical world is divided on whether this should be considered as a disorder, or simply be passed off as a generation gap. Let us look a little deeper about the disorder.
What is internet addiction?
Only recently did Internet addiction and phone addiction became a part of the diagnostic and statistical manual of the mental disorders i.e. Internet addiction is now effectively considered a psychiatric disorder, and there are chances of identifying and treating it using medically approved means. As the name suggests, internet addiction and phone addiction means that the person is using his creative and designated time on a medium when he is no longer required to. Simply put, it becomes an obsessive habit on part of the person to look into his/her phone and use the internet as a routine activity. Long term addiction can lead to many psychological factors such as withdrawal symptoms, depression, and general loss of awareness about the surroundings. For most people, the syndrome can be an underlying factor of an even more severe health condition that the person is trying to mask by whiling away his/her time on the internet and mobile.
Addiction in today's world
As of now, only two countries, South Korea and China have identified the disorder, and treatments are administered. Europe and the United States have also categorised it as a disorder, and research is being done on it. The general treatment plan that exists presently, aims to understand the patient first. The psychiatric treatment tries to successfully bridge the user and his/her addiction. From practicing different times of using the internet, to suggesting new schedules and goals, the person can be slowly be eased back into society. The purpose of psychiatric intervention is not to block the internet/ mobile usage completely, but to limit it. A person is educated to get his satisfaction in other forms, like relationships, outdoor activities.
Medical Possibilities
Though still in its early stages, the medical world has made it clear that its contribution towards these mental addictions would increase many fold in the very near future.
In case you have a concern or query you can always consult an expert & get answers to your questions!
2861
people found this helpful
While children can light up your life with joy and laughter, sometimes they can appear to be monsters with their temper tantrums and their stubbornness. Stubborn or obstinate children can be very difficult to deal with and could end up disrupting your life as well. However, there are a few techniques that mental health professionals have suggested that can help you deal with your stubborn and obstinate child. These are mentioned here briefly –
Hear Them Out: It's often the case that children tend to be stubborn or obstinate and start screaming when they think they weren't heard. This makes them feel helpless and thus forces them to bottle up and then take out their frustration by either not doing what you are telling them to do or doing exactly the opposite of that. The best treatment in this scenario is to hear them out and patiently try to resolve their problems.

Ensure They Follow Your Example: If one or both of the parents are extremely stubborn, then this would translate into a stubborn kid as well. Doctors have said that obstinacy is often in the genes. Also, environmental influence is a big deal for them as well. Ensure that you are flexible enough with your partner and the child picks up on it.

Teaching Kids About Give And Take: This is a very important lesson in life as it teaches kids to choose priorities. If you teach your kid to always give, then it sends a message that putting themselves second is the best option. However, if he or she is always fighting to take first priority, it may lead to too many conflicts later. Thus it is best to teach them that it is okay to fight for what is yours but also let others have their way sometimes. This attitude will help them develop a balanced attitude and lessen their obstinacy.

Give Them The Illusion Of Choice: Children are very malleable when it comes to their minds and you can use this trick to do certain things that make them appear they have some control when they actually may not. For example, if they are unwilling to go to sleep, you can say that you cannot make them sleep, but they have to stay in bed. Your child would then automatically fall asleep after some time due to boredom which would end up serving your purpose.

Use Scolding Or The Parent Card As A Last Resort: If any of the techniques mentioned don't work, then you can scold or warn your kid with consequences which may result in capitulation. For example, if you child is not willing to come back and study, then try and stop them from whatever they were doing and make them sit with their books. This lets them know that certain areas you will absolutely not compromise on and they will understand the limits better.
In case you have a concern or query you can always consult an expert & get answers to your questions!
2698
people found this helpful
A lot of things can be done to cope with the initial stages of dementia. A person goes through a wide range of emotions such as fear, denial, frustration, and anger, post the diagnosis. Here is a list of tips that will help a patient with dementia to cope better:
Physical health: For a dementia patient, it is very important to take care of one's health. A good diet along with regular exercise and adequate rest is a prerequisite to manage this disorder.
Regular check-ups: Regular medical check-ups with the doctor are necessary in this condition. Depression and other mental health problems should be discussed with a professional.
Quit alcohol: Alcohol might give momentary pleasure from the misery, but it has long-standing implications. It reacts with the medicine and creates additional health and memory-related complications.
Allocate time for difficult tasks: With time, it can become difficult to perform even the simplest of tasks. The patient should accordingly schedule the time to perform the tasks which may be difficult to carry out. Adequate breaks should be taken while performing a task to avoid getting fatigued.
Redefine work: If a patient is suffering from dementia is still working, it should be ensured that the work is more manageable from a desk. Planning an early retirement may be a good idea in order to cope with dementia.
Be organised: Keeping track of things can get difficult with time. It, therefore, makes sense to organise all belongings systematically. Putting labels on doors and drawers also help.
Continue pursuing your hobbies: Amidst the difficulty and the depression, it is a good idea to continue doing things that are fun. While such activities might require some assistance from the doctor and family members, this helps the patient to be cheerful and healthy.
Maintain notes: Since dementia is involved with forgetfulness, it makes sense to maintain a diary and keep records of phone numbers, people, appointments, etc.
Communication channel: Maintaining a direct communication channel with family, friends, and relatives is a good idea. Sharing feelings will go a long way in maintaining relations with loved ones.
Support group: Joining a dementia support group can be highly beneficial for the patient. It will not only give the patient company but also make sure that the patient gets a lot of useful information about the disorder. It also helps in keeping the morale up.
Getting ready for the future: Things need to be meticulously planned well in advance to ensure that when the disease progresses, the patient has enough people to look after him. Things such as medical arrangements, financial assets, and property details should be carefully handed over as per the patient's wish. This will ensure a smooth run of the patients' life when they can no longer take care of themselves.
In case you have a concern or query you can always consult an expert & get answers to your questions!
2693
people found this helpful
Sometimes when a person has too much on their plate, they are left feeling overwhelmed and stressed out. Here are a few ways in which you can manage being overwhelmed and return to a place of control, contentment and relaxation.
Venture out: Trying to work and get your tasks done despite your confusion and feeling of helplessness will not lead you anywhere. You need to step away to have the capacity to see your conditions from a new point of view. Move to an alternate room, get up from your work area, sit on a different couch, go out for a walk or go sit at a bistro. Venturing out from the present circumstance and changing your physical surroundings will help you gain clarity, and move you far from the overwhelming perspective. This is when you can see the solution more clearly.
Vent it out: When you are occupied, it is very easy to lose any feeling and sense of priority and the panic makes everything seem urgent. In reality, there will be things that may require your consideration for a brief span. Hence, the key thing is to have clarity and gain visibility on what you are managing. Attempt a "mind download", where you record everything, with the goal that you can figure out what is obstructing your brain and its functioning.
Requesting help and allowing help: You would be surprised at what number of individuals will offer assistance. Usually, our limited thinking is because we become a problem for ourselves as we disallow others to help us. Sometimes we also think they will say no, thus we do not ask for help. Simply try it out. Request help, and get ready to be surprised at the generosity you might get from others.
Phase out noise: When we feel overwhelmed, it feels soothing to do something to loosen up and relax, such as watching the TV, listening to music, watching the news or playing a game. What we overlook during this time is that the additional data that comes in clutters our mind that further tangles our already overwhelmed senses.
Make continuous improvements: Concentrate on one area at a time. Question yourself: what kind of change would be good for you? Concentrate on little, easy-to-do portions, not an instant upgrade. Say, your employment. Experiment with ten minutes of a sustaining pace. Appreciate how that feels. At that point expand on it. Check whether your well being moves forward. Try to feel positive energy in the bargain.
Treat the sentiment of overwhelming nervousness as a companion, for it is an indicator telling us that we have to slow down. It tells us to readjust our centre of focus and prioritise something else that makes us feel positive and better.
In case you have a concern or query you can always consult an expert & get answers to your questions!
2613
people found this helpful
Have you been getting emotionally dependent on other people? Are you not being able to make your own decisions and feel like taking suggestions or advice? These symptoms signify dependent personality disorder, which is a common form of personality disorder. This disorder may occur in both men and women, especially during young adulthood. It is caused due to a combination of biological, developmental, psychological and temperamental factors. It is also likely to develop in people whose parents are authoritarian and overprotective.
Symptoms
People affected with dependent personality disorder may experience the following symptoms:
The inability of making the pettiest of decisions without consulting other people.

The person may avoid all responsibilities and be helpless or passive. He or she may get dependent on their spouse or friends.

The person has a great fear of getting abandoned by friends and loved ones. A sense of devastation develops when a relationship ends.

The patient gets extra sensitive to any form of criticism.

Self-confidence and self-reliance are lost, and the person becomes pessimistic. They may feel that they cannot take care of themselves.

The person will tend to avoid disagreeing with others as they fear of losing approval or support.

Difficulty is experienced while being alone.

The patient develops a willingness to tolerate any kind of abuse or bad behavior from others.

The patient is unable to start any new project owing to lack of confidence.
Treatment
In major cases of dependent personality disorder, the affected people usually do not seek treatment for the disorder. Instead, they would want treatment when a certain problem in life becomes overwhelming and they cannot cope with it. The symptoms of depression and anxiety are treated.
Psychotherapy is the primary method used in the treatment of dependent personality disorder. Psychotherapy aims at making the affected person independent and active. He is taught how to form and maintain healthy relationships. Regular sessions with a therapist are good for making the patient better. Cognitive behavior therapy and assertiveness training may also be used.
Several medicines may be prescribed for treating people with dependent personality disorder. The medicines help in the management of depression and anxiety, which are common symptoms. The medications must be monitored well, as the patient may abuse these prescription drugs or use them inappropriately.
People affected with dependent personality disorder are at an enhanced risk of substance abuse. They are also prone to being abused by other people as they are willing to do anything in order to maintain a relationship. You should visit a psychiatrist in case you experience any symptoms of this condition. If you wish to discuss any specific problem, you can consult a psychiatrist.
2754
people found this helpful
Dear lybrate-user, you may be suffering from something we call as obsessions, which r repetitive, irrational and intrusive thoughts which create distress. Flunil 20 mg is a fine drug, if you have no response in 2 weeks, increase it to 40 mg. U can try one medication at a time and stop clonil for time being. Any allopathic drug can have side effects but if they r effective with minimal side effects, they r worth a try at least.
1
person found this helpful
Hyper somnolence or hypersomnia is a condition that leads to constant daytime fatigue and drowsiness as well as prolonged night time sleeps. In this condition, the patient will usually go through repeated bouts of sleep, which he or she will not be able to resist without proper treatment and intervention. This condition makes patients take naps throughout the day even after a long and unhindered sleep throughout the night. Patterns of excessive drowsiness will begin to set in at the most inopportune times including meal times and even in the middle of a conversation. While there is no scientifically or medically proven cause for the onset of this ailment, it is known to affect adolescents more than adults. Read on to know more about the symptoms and treatment of this condition.
Symptoms: The patients suffering from this condition will experience a variety of other symptoms in addition to the constant state of drowsiness. These symptoms include anxiety, which may even go to a severe level if it is not treated properly and on time. Also, the patient may experience restlessness and a sense of increased irritation even in the most normal, everyday situations due to a perceived lack of sleep and constant state of drowsiness. Loss of appetite and hallucinations may also begin to plague patients who suffer from this condition on a chronic and prolonged basis without proper treatment. Slow thinking and slow speech are other symptoms that will start to set in with time as well.
Social Situations: In many social and personal situations, the patient may begin to lose basic functionality because of the constant urge to sleep. The patient's interactions on a social platform may begin to deteriorate due to the lack of coherent thinking and speaking as well as the sense of irritability and restlessness displayed.
Medication: In most cases, it is best to go about this condition by treating the symptoms with medication prescribed by a doctor. The doctor may prescribe stimulant medication that will help in keeping the system awake for longer periods at a time. The doctor will also stress on the time of the day when these must be ingested so that nighttime sleep is not affected in any way. These medicines include amphetamines, which are usually prescribed for patients suffering from ADHD or attention deficit hyperactivity disorder. This medicine is usually given in controlled doses so as to keep the patient alert for longer periods of time. Other medicines include clonidine, antidepressants, bromocriptine, monoamine oxidase inhibitors and levodopa.
Therapy: Behavioural therapy is also known to make a marked difference in such cases, which helps in regulating and normalizing the sleep patterns. If you wish to discuss about any specific problem, you can consult a Psychiatrist.
3685
people found this helpful
Sleepwalking is a sleep related disorder that affects many individuals globally. It causes people to get up and start walking even when they are in a deep state of sleep. This condition happens when the patient is going through a state of deep sleep to light sleep, before actually awaking. In most cases, the patients are not aware of their actions and may find themselves in another room or part of the house when they wake up. While this condition usually happens for children between the ages of four to eight, it may even happen for certain adults. Here is everything you need to know about sleepwalking from the reasons that cause it, to the ways in which it may be treated.
General causes of sleepwalking: Sleepwalking may be caused by sudden stress or a chaotic sleep pattern. In such cases, it may last only a few weeks and may even come with other symptoms like bedwetting. This is most commonly seen in children. It is also a genetically inherited disorder that can affect people whose parents or siblings have suffered from the same.
Also, if you have a sleep deprivation problem and experience trouble when it comes to falling asleep, then this condition may set in. Many people also walk in their sleep when they are drunk or are known to regularly get drunk. Excessive alcohol consumption may also lead to such sleep disorders. Also, if the patient is taking sedatives that are hypnotic in nature, then they may experience such symptoms as sleepwalking.
Medical conditions: There are also a number of medical conditions that may cause this condition. To begin with, sleepwalking may arise as a symptom of heartburn and fever. Also, patients who are suffering from an irregular heartbeat or heart rhythm may end up walking in their sleep. Restless leg syndrome, obstructive sleep apnea, night time seizures and asthma may also cause this condition. Other psychiatric disorders like post traumatic stress disorder, panic attacks and multiple personality disorder can also cause symptoms such as sleepwalking.
Treatment: The method of treatment is usually based on the genetic, environmental or physiological reasons that are behind the actual disorder. While changing the medicines and treating the actual ailment that causes sleepwalking as a symptom may be recommended by most doctors, one may also have to undergo therapy. This therapy will help in reaching the root cause of the sleepwalking disorder in case it is a chronic problem that has nothing to do with any other ailment or disease. The doctor may also look for signs of nocturnal seizures and confusion arousal in order to treat the same with proper therapy and medication. If you wish to discuss about any specific problem, you can consult a psychiatrist.
2659
people found this helpful
While sex is an important part of an adult's life, it may also come with a number of problems for certain people. Sexual addiction is a problem faced by many and includes a wide range of behavioural patterns when it comes to sex and excessive indulgence in the same. This condition may impact the life of an individual in a significant and even debilitating manner. While many people may confuse this with mere addiction to porn, this is not true. Let us find out more.
Types of Sexual Addiction: There are a number of ways in which sexual addiction may be characterised. As mentioned above, it does not merely include addiction to pornography or any other aspect of sex. It may include an addiction of one or multiple aspects, which include pornography as well. The various forms of sexual addiction include pornography addiction, addiction to fantasy or masturbation, addiction to sadistic behaviour, addition to prostitution, and other excess sexual activities and pursuits like exhibitionism.
Symptoms and Signs: There are a number of physical and emotional symptoms and signs of this condition. The patients suffering from this condition may end up isolating or alienating their partners, which is one of the most common giveaways of this condition. They may also go from one relationship to another in no time at all, with multiple partners in many cases. Also, they will not really have healthy relationships with their partners because of their fantasy based perceptions when it comes to sex. The physical symptoms of this condition include falling prey to venereal diseases and infections on a frequent basis, as well as the exposure to unwanted pregnancy in at least 70% of the cases, as per many medical reports. Anxiety, depression and substance abuse are also some of the common outcomes of this kind of addiction.
Treatment: Sexual addiction and sexual dependency can be treated by first of all treating the physical manifestations of this condition and its symptoms like infections and other ailments. This will be done with the help of medication in most cases. Further, the patient will be put through CBT or cognitive behavioural therapy as well as other forms of sex therapy so that the evaluator or psychologist may find the root cause behind the condition.
This kind of therapy usually follows the route of exhaustive discussions in which the patient will be asked to talk about his or her emotions and problems. These will then be used in order to reprogram the attitude and thinking of the patient. In such cases, the patient will also be encouraged to invest time and effort in the emotional side of a committed relationship so that the dependency on sex may reduce. If you wish to discuss about any specific problem, you can consult a doctor and ask a free question.
2672
people found this helpful
View All Feed
Near By Doctors
MD - Psychiatry, MBBS Bachelor of Medicine and Bachelor of Surgery
Psychiatrist
West Delhi Psychiatary Centre,
Book Appointment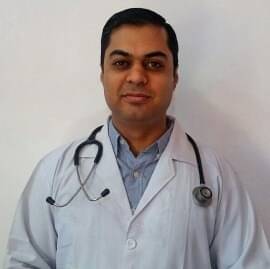 MD - Psychiatry, MBBS Bachelor of Medicine and Bachelor of Surgery
Psychiatrist
Book Appointment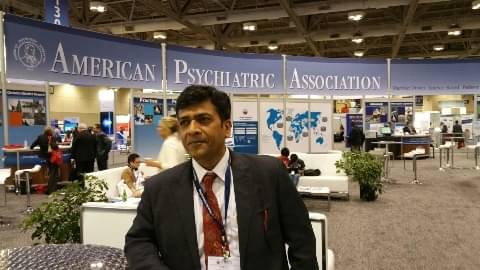 MD, MBBS
Psychiatrist
Dr. Vikas Jain 's Clinic,
Book Appointment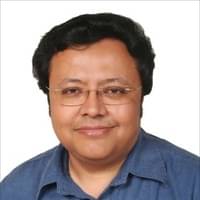 MD - Psychiatry
Psychiatrist
Book Appointment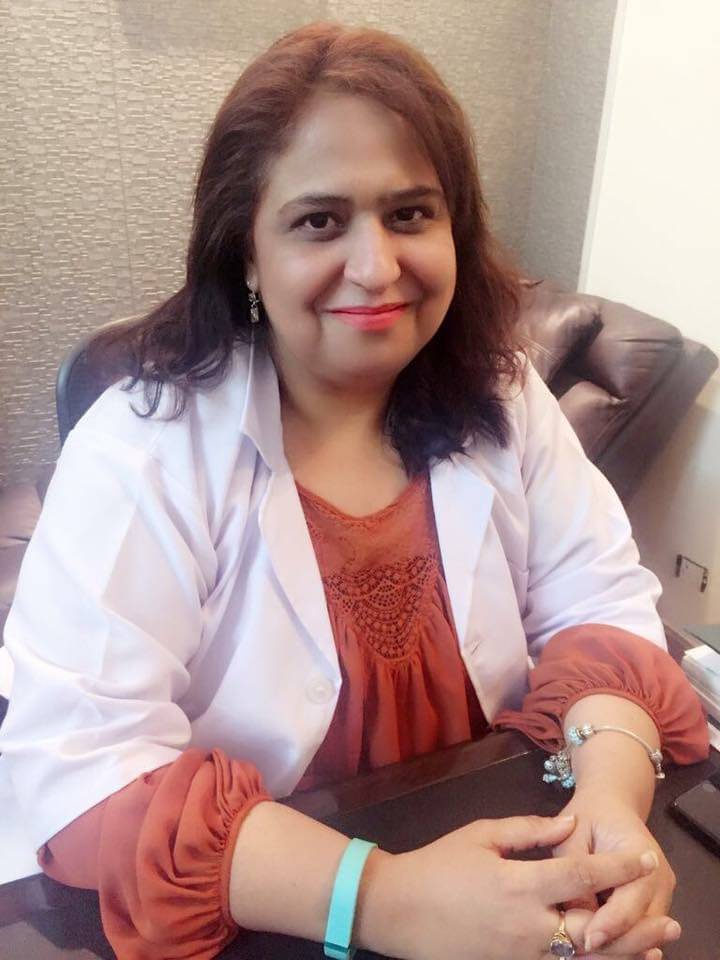 MBBS, MD Psychiatry, ECFMG (USA), DPM
Psychiatrist
Book Appointment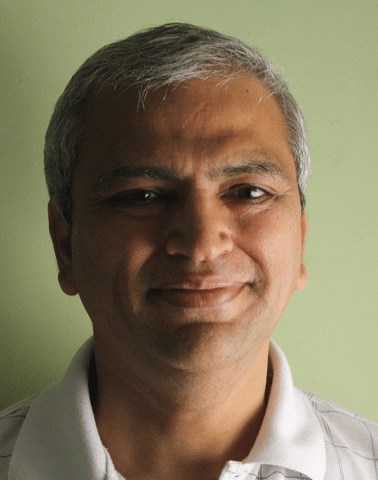 MBBS, MD - Psychiatry
Psychiatrist
Book Appointment