Personal Statement
I am dedicated to providing optimal health care in a relaxed environment where I treat every patients as if they were my own family.
...more
I am dedicated to providing optimal health care in a relaxed environment where I treat every patients as if they were my own family.
More about Dr. Pankaj Gupta
With at least 22 years of experience in his hands, Dr. Pankaj Gupta is one of the most reliable orthopedists and orthopedic surgeons around the western part of Delhi. In his own clinic, Skin and Bone Clinic, located in Western Delhi, Dr. Gupta provides his patients with a variety of treatments to ensure a full restoration of their overall health. Dr. Gupta completed his MBBS from Gujarat University in 1994. He finished his MS, specializing in orthopedics, from Gujarat University in 1997. In 2011, he finished his M.Ch. in orthopedics from the prestigious university of Seychelles. Before starting up his own clinic at Vikas Puri, Delhi, Dr. Pankaj was associated with Apollo Hospital, New Delhi as a senior resident. Dr. Pankaj is also a professional member of Indian Medical Association, Indian Orthopedic Association and Delhi Medical Association. Besides being a reputed orthopedist, he also frequently publishes papers in Indian Journal of Orthopedics. In his clinic, Dr. Gupta aims at providing maximum comfort to the patient at a homely atmosphere. Skin and Bone Clinic offers a wide variety of services like ACL reconstruction, Spinal Therapy, Spinal Fusion, Joint Replacement Surgery and Correction of deformities among others to meet with the needs of the patient.
Info
Education
M Ch. Ortho - University of Seychelles - 2011
MS - Orthopaedics - Gujarat University - 1997
MBBS - Gujarat University - 1994
Languages spoken
English
Hindi
Professional Memberships
Indian Medical Association (IMA)
Indian Orthopaedic Association
Delhi Medical Association (DMA)
Location
Book Clinic Appointment with Dr. Pankaj Gupta

DG-2/11, A Block,

,

Delhi
Get Directions



Consult Online
Text Consult
Send multiple messages/attachments. Get first response within 6 hours.
7 days validity
•
₹500 online
Consult Now
Phone Consult
Schedule for your preferred date/time
5 minutes call duration
•
₹500 online
Consult Now
Video Consult
Schedule for your preferred date/time
5 minutes call duration
•
₹800 online
Consult Now
Services
Submit Feedback
Submit a review for Dr. Pankaj Gupta
Your feedback matters!
Write a Review
Feed
Shared 1 year ago • Featured Tip
A Herniated disc also known as a slip disc or prolapsed disc and it refers to the problem where one of the discs located in between the bones of the vertebrae(backbone) gets damaged and stacks itself upon the nerves. The tender inner portion of the disc gets protruded over the outer ring. Herniated disc causes severe neck pain and back pain. It occurs when the outer ring gets weak and tears down. The most common symptoms include pain and numbness, especially on one side of the body. The pain extends down to the arms and legs. It worsens during nighttime. The muscles become weak. Overweight people are likely to have this disease, as the discs carry extra weight. Old people are vulnerable to a slip disc.
Effects of Herniated Disc:
An untreated case of Herniated disc may cause permanent damage to the nerves.
In certain cases, a Herniated disc is capable of cutting off nerve impulses to the "caudal equine"nerves, present in the lower back and legs. This leads to loss of bladder control or bowel control.
Saddle anaesthesia is another long-term effect. Nerves are compressed by the slip disc, causing loss of sensation in the inner portions of your thighs, the back of your legs and surrounding the rectum region.
Symptoms may improve or worsen.
Diagnosis of Herniated Disc:
Treatment or diagnosis of Herniated disc or slipped disc can be either conservative or surgical in nature. The nature of treatment is determined according to your discomfort level and the kind of pain you are experiencing, or how much the disc has slipped out.
The pain caused by Herniated disc can be relieved by undertaking an exercise schedule, which includes stretching and strengthening the spine and its surrounding muscles.
A physiotherapist should be appointed for recommending the types of exercises.
Taking pain relievers also soothes the pain.
Stronger medicines prescribed by doctors include-muscle relaxants, narcotics to deal with the pain, medicines for nerve pain such as "gabapentin" or "duloxetine".
In case of the symptoms not subsiding within a span of six weeks, a surgery may be recommended by your doctor. The surgeon may have to remove the damaged part of the disc. This surgery is called a microdiscectomy. If you wish to discuss about any specific problem, you can consult an orthopedist.
2587
people found this helpful
Shared 1 year ago • Featured Tip
Knee pain is something that can affect anyone - irrespective of their age. While sometimes it may be of minor importance - and can easily be handled by self-care, often, lingering pain is a manifestation of some other serious underlying problem, such as arthritis. In this case, it is imperative that you consult a doctor and take appropriate measures to combat it.
Causes :

Arthritis: The chief cause of lingering knee pain, arthritis itself can be of a number of types:
Osteoarthritis, which is a result of deterioration of cartilages due to wear and tear
Rheumatoid arthritis, an inflammatory chronic disorder
Septic Arthritis, causing pain, swelling and redness.
Gout caused due to the development of uric acid crystals in the joints
Fractures: These are caused by the breaking up of the kneecap due to falls or collisions.
ACL Injuries: Caused due to the tearing of the anterior cruciate ligament (that connects the femur and the shinbone). Especially common in sportspersons such as footballers or basketball players.
Meniscus tears: The meniscus or the rubber-like cartilage (that acts as a shock absorber) can be torn by sudden jerks or excess pressure.

Symptoms:
The major symptoms of knee pain include weakness, redness, instability, stiffness or the inability to properly straighten or move the leg. Often, a deformity is also visible, such as a bone sticking out of the leg - in which case it is advisable to consult a doctor immediately.
Possible risks: Factors which include the odds of being inflicted by knee pain and cause serious complications include :
Being overweight: This exponentially increases the stress or pressure that is applied on the knee joints - even in doing mundane tasks like walking up and down stairs.
Excessive physical activity: Some activities, such as sports apply excess stress on the knees as compared to other tasks.
Loss of muscle flexibility: Tightness or weakness in muscles causes increasing number of problems in the knees. If you wish to discuss any specific problem, you can consult an orthopedist.
2720
people found this helpful
Shared 1 year ago • Featured Tip
Muscle strain or muscle pull is a condition, which is characterized by damage to the muscles or its adjoining tendons. Undue pressure can be exerted on the muscle when you are carrying out routine activities such as sudden lifting of heavy things or playing contact sports. The damage to the muscle is usually in the form of partial or complete tearing of the tendons and fibres attached to the muscles. The small blood vessels in the muscles can also be damaged by the tearing of the muscles, leading to local bleeding and bruising.

The symptoms of muscle pain are:
1. You will experience pain even while resting
2. There will be bruising, swelling and redness around the affected area
3. You will experience weakness of the muscles and tendons
4. The movement and mobility of the muscle will be impaired
5. You will experience pain when you use the affected muscles

The causes of a muscle strain are:
1. Playing contact sports can lead to injuries
2. Lifting heavy things
3. Exercising without a proper warm up routine
4. Lifting extremely heavy weights during exercise without proper acclimatization

6. Not stretching properly
7. Falling from a height
The treatments for muscle strains are:
1.
Pain medications:
You can opt for pain relieving medications such as non-steroidal anti-inflammatory medications to help combat the associated pain of a muscle strain.
2.
Rice:
Rice stands for rest, ice, compression and elevation. This treatment is usually the first step after suffering a strain, before opting for medications. This treatment prevents further aggravation of the problem.
3.
Compress:
You can alternate between hot and cold compress to reduce the swelling and pain.
4.
Stretches:
Once the affected area has healed, it is important for you stretch the muscles to improve their mobility and strength. If you wish to discuss about any specific problem, you can
consult a doctor
and ask a free question.
2801
people found this helpful
Shared 2 years ago • Featured Tip
The way we sit, walk, bend or stand is hugely dependent on one very vital organ of the human body; the spine. The spinal column provides strength and support to your entire framework. It has nerves, muscles, bones and tendons; all of which enhance proper functioning of your body. The human brain sends signals to the nerves in your spinal cord, a mass of nerve fibers and tissues ensconced within the spine, which further prompts every single part of your body to perform minute and notable actions all the same. A spine injury can, thus impair your health; in many cases it can even turn out to be fatal. Care should be taken to avoid sources of spine shock or injury. If an injury has already been acquired, it should be treated either through exercising or through medical assistance.
A few postures to reap the benefits of a fit spine:
Twist your spine either early in the morning or after a tiring day: Fold one leg while the other leg remains perched on the folded one. If the left leg is folded the left elbow should be rested on your perched right knee and the right palm should be placed on the yoga mat behind your right hip. This posture can be repeated by folding the right leg as well. It increases spine mobility by twisting it to the end of its range sideways. Muscular spine aches can be remedied by following this posture once each day.
Do not slouch but sit straight: Some people are in the habit of slouching when they sit or stand. This is an absolutely wrong thing to do if your spine health is of any concern to you. Stretch out your shoulder blades and remain erect while standing and the same should be followed while sitting. Bending one's spine, unless it is necessary, can be very harmful.
Stretch your spine in three directions: This exercise is a good way to allay the tension your spine has to undergo every day. Sit with folded legs, intertwine your fingers and stretch your arms upward, in front and at the back to expand your spine to the full.
The downward doggy posture can relieve back pain: In this yoga posture, one is expected to stretch his or her legs according to the width of the person's back and stoop forward by placing the palms on a yoga mat. Knees and elbows should not bend.
4409
people found this helpful
Shared 2 years ago • Featured Tip
Staying healthy involves a wholesome state of being where the mind and body are in perfect sync. A less than properly functioning body can leave you in a state of potential depression after a certain point of time, while a depressive mind can leave you feeling less than stellar where you end up imagining and experiencing pain. The health of your bones and joints is one such area that requires even more care as you start growing older. Wear and tear is just one of the reasons for degeneration while fractures and injuries can lead to a sudden halt of normal functioning of the bones and joints too.
So how can you ensure bone and joint health in the long run? Follow our tips!
Eating Right: Pick calcium rich food like dairy products that have a low fat content, including milk and yogurt. Also, have a daily dose of green, leafy vegetables and plenty of citrus fruit and juices for your fill of calcium. Further, food like eggs and soybeans which have lots of vitamin D can also help in retaining good bone and joint health. Vitamin C rich fruit like watermelon, oranges, squash and tomatoes also help in natural tissue and cartilage repair. And finally, get plenty of vitamin K to retain good bone density for a prolonged period with ingredients like leafy green vegetables, eggs and cheese.
Exercise: This is the key to good bone and joint health. Much like machinery and tools, the bones and joints of your body can also wither with disuse and prolonged inactivity. Make sure that you indulge in exercises like long walks and muscle strengthening exercises which will give your joints and bones good amount of strength as well. Remember to speak with your doctor before you start a new exercise regime so that you avoid anything that may be harmful in case you have any other ailment. Low impact exercises will strengthen the spine, while fat burning and weight loss exercises will ensure that there is less pressure on the knees and lumbar area. Swimming and resistance building exercises can also be practised for these purposes.
Abstinence: A major factor in promoting better bone and joint health is abstinence from all those things that can create problems in the long run, like smoking, drinking excessively and even too much consumption of caffeine and fatty food. All these things can create depletion of the natural bone mass. Also, switching to a lower heel for everyday wear footwear and changing your position during your time at your workstation are a few things that will go a long way.
Take care of your bones and joints the right way today, for a healthier tomorrow.
5033
people found this helpful
Shared 2 years ago • Featured Tip
Arthritis is a disease in which the joints in your body swell. Inflammation or swelling can be caused due to body's natural response to injury or disease. It can cause discomfort in the form of pain, stiffness as well as difficulty in movement. Major types of arthritis are osteoarthritis, rheumatoid arthritis, psoriatic arthritis and gout.
Causes of arthritis
Arthritis is generally caused by a combination of factors. It can happen due to genetic factors in case the disease runs in the family. Sometimes it can be caused due to injuries of the past; it can also be a by-product of your lifestyle. Some of the common causes of arthritis are:
1. Genetic makeup in which arthritis can be a hereditary trait
2. Physically taxing work life or injuries caused in an accident
3. Imbalance in the immunity system
4. Infections in the joint.
Risk Factors associated with arthritis
1. Family history - You can be prone to develop arthritis if it runs in the family. It can occur due to its hereditary trait hence making you more vulnerable to the environmental factors which contribute to developing arthritis.
2. Age - The risk of arthritis can increase with age. Types like osteoarthritis, rheumatoid arthritis and gout are more common in the old age.
3. Gender - Your sex is an important factor as women are more likely to develop rheumatoid arthritis while men are prone to suffer from gout.
4. Joint injury - Joint injury caused due to accidents or due to sports activities can trigger arthritis. People with previous joint injuries can develop arthritis in that joint.
5. Obesity - Excess weight can put a lot of pressure on the joints, on the knees and hips in particular. Hence, obese people have more chances of developing arthritis than fitter people.
Related Tip: Arthritis - A Simple Guide to conquer arthritis and relieving pain?
4934
people found this helpful
Near By Doctors

DNB - Orthopaedics, MBBS
Orthopedist
Book Appointment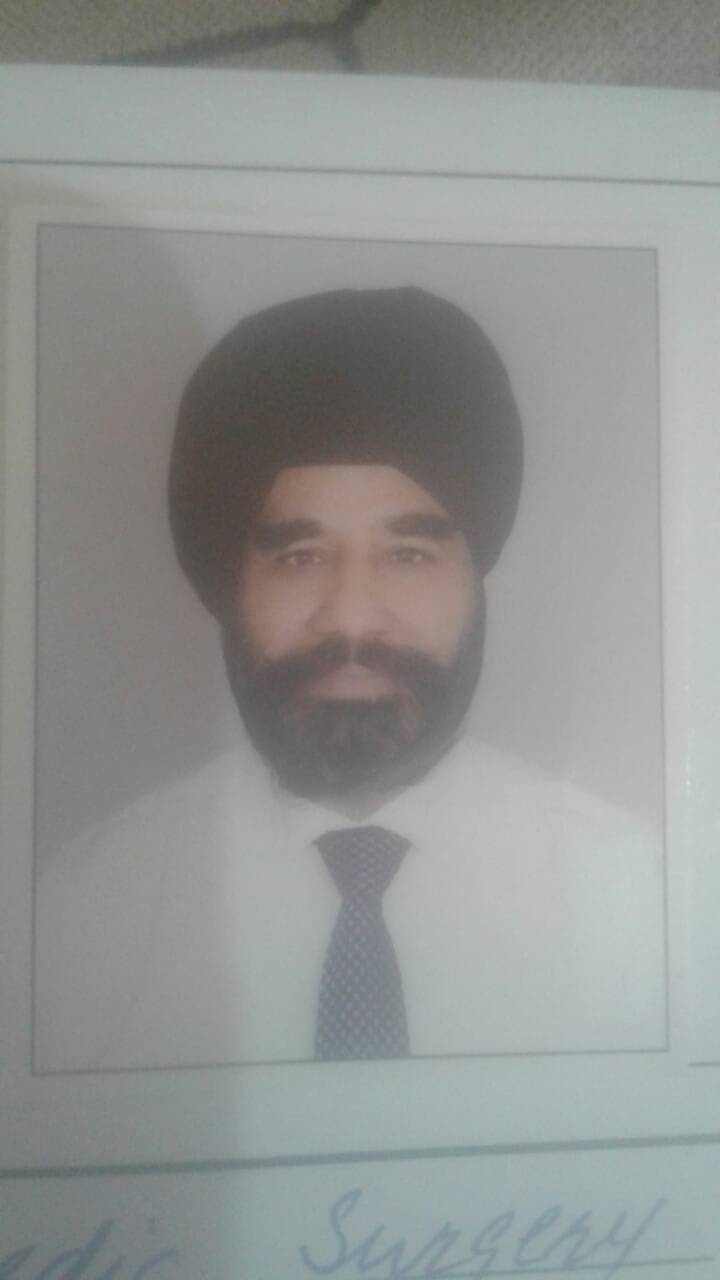 MBBS, Diploma In Orthopaedics, DNB (Orthopedics), MBA (HCA)
Orthopedist
Book Appointment

M. Ch. (Ortho), DNB (Orthopedics), Diploma In Orthopaedics (D. Ortho), MBBS
Orthopedist
Yashasvi Bone & Joint Clinic,
Book Appointment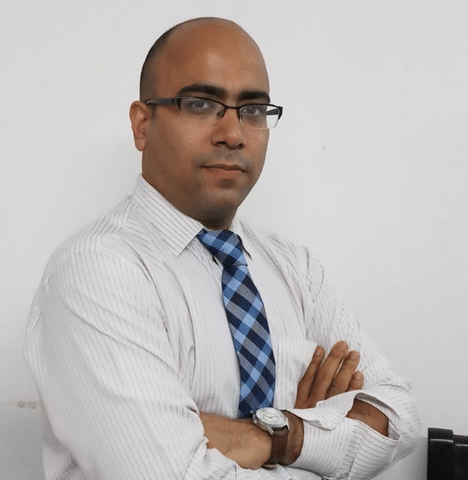 MS - Orthopaedics, MNAMS (Membership of the National Academy) (General Surgery) , DNB (Orthopedics), MBBS
Orthopedist
Book Appointment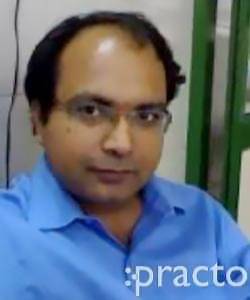 MS - Orthopaedics, MBBS
Orthopedist
Anuraksha Specialised Orthopaedic Clinic ,
Book Appointment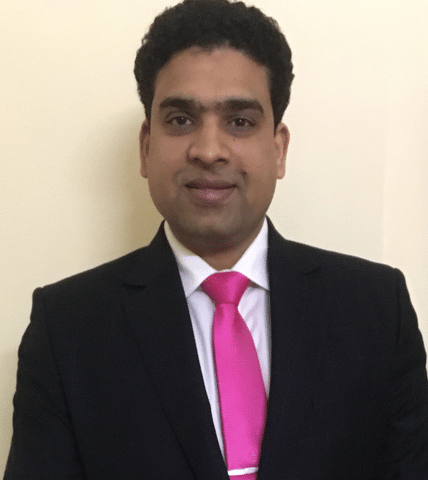 MBBS, MS - Orthopaedics, M.Ch - Orthopaedics, MRCS-Ortho
Orthopedist
The Neo Orthopedic Clinic,
Book Appointment