Personal Statement
My experience is coupled with genuine concern for my patients. All of my staff is dedicated to your comfort and prompt attention as well.
...more
My experience is coupled with genuine concern for my patients. All of my staff is dedicated to your comfort and prompt attention as well.
More about Dr. P Gupta
Dr. P Gupta is a trusted Psychiatrist in Budh Vihar, Delhi. You can visit him at Dr. P Gupta Clinic in Budh Vihar, Delhi. Book an appointment online with Dr. P Gupta on Lybrate.com.

Lybrate.com has top trusted Psychiatrists from across India. You will find Psychiatrists with more than 31 years of experience on Lybrate.com. You can find Psychiatrists online in Delhi and from across India. View the profile of medical specialists and their reviews from other patients to make an informed decision.
Info
Languages spoken
English
Hindi
Location
Book Clinic Appointment with Dr. P Gupta
Services
Submit Feedback
Feed
Nothing posted by this doctor yet. Here are some posts by similar doctors.
Occasional anxiety is a normal part of life. You might feel anxious when faced with a problem at work, before taking a test, or making an important decision. But anxiety disorders involve more than temporary worry or fear. For a person with an anxiety disorder, the anxiety does not go away and can get worse over time. Restlessness or feeling wound-up or on edge being easily fatigued difficulty concentrating or having their minds go blank irritability muscle tension difficulty controlling the worry sleep problems (difficulty falling or staying asleep or restless, unsatisfying sleep) these are some of the symptoms. U seem to be having anxiety disorder, kindly consult a psychiatrist and get treated.
1
person found this helpful

BASM, MD, MS (Counseling & Psychotherapy), MSc - Psychology, Certificate in Clinical psychology of children and Young People, Certificate in Psychological First Aid, Certificate in Positive Psychology, Positive Psychiatry and Mental Health
Dear lybrate-user, Welcome to Lybrate. Alcohol addiction also comes under abuse and addiction. If you're ready to stop the substance and willing to get the support you need, you can recover from addiction and abuse —no matter how bad the addiction or how powerless you feel. The first step in treating addiction is accepting that you have a problem. Confronting an addiction and accepting responsibility for your actions isn't easy. But it's a necessary step on the road to treatment and recovery. You should then consult a psychiatrist / psychologist who fill follow this treatment. 1. Detoxification using medicines. 2. Behavior modification with the help of therapies. 3. Counseling. 4. Medication to sustain and 5. Long term support. These given steps are essential for any addict to get effectively rid of addiction. Therefore, you need to stick to the treatment plan and cooperate with your psychiatrist / psychologist. Take care.
1
person found this helpful

B.Sc. - Dietitics / Nutrition, Nutrition Certification,Registered Dietitian
Dietitian/Nutritionist, Delhi
Weakness is a result of lack of physical or muscle strength. If you are feeling that extra effort is required to move your arms, legs, or other muscles, it could also be a result of any disease, illness and too much activity at one time and not taking the food to match the amount of physical effort you are doing. Sometimes low levels of minerals (electrolytes), such as potassium or sodium also result in body weakness. Other important reason could be the problems with your thyroid gland. Because your thyroid gland is responsible for regulating the way the body uses energy. A low thyroid level can cause fatigue, weakness, laziness, weight gain etc. And a high thyroid level can cause fatigue, weight loss, muscle weakness etc. Sometime because of stress you may feel disinterest in your routine works. Since the reasons for your weakness are not known, I shall advise the following - 1. Keep yourself hydrated. 2. Get extra rest for some days till you feel more energetic. 3. Avoid watching television for long hours. Indulge in relaxing activities. 4. Avoid stress and too much physical exertion. 5. Take a nutritious diet with more protein items in homemade food like soya, sprouts, dals, paneer, milk, seasonal fruits. 6. Do light physical activity, meditation and yoga. 7. Take one good multivitamin tablet after food for 7 days.
2
people found this helpful
Hello, Talk to your concern doctor. Management: -Meditate for at least 15 to 30 minutes each day physically changes your brain, making you less anxious, and more rational and empathetic. -Besides increasing your physical strength and flexibility, yoga changes your brain. Research suggests that in addition to reducing stress, anxiety, and depression, yoga protects the brain from shrinking with age. -Exercise daily as it would can help offset the cognitive decline brought on by aging and increasingly sedentary lifestyles. -Get enough sleep. On average, adults need between 7.5 and 9 hours of sleep each night. When you aren't getting enough sleep, it affects your brain's ability to do this, and your memory suffers. -Spend time with people whose company you enjoy, and who make you feel like the best version of you. -laughter can improve short-term memory in older adults. -Cutting down on your use of technology (i.e. sitting in front of your computer, phone, or tablet) for even 30 minutes can improve your brain health and help you think more deeply. Medication: Take homoeopathic medicine for increasing memory - Anacardium 200/ once daily.
3
people found this helpful

BASM, MD, MS (Counseling & Psychotherapy), MSc - Psychology, Certificate in Clinical psychology of children and Young People, Certificate in Psychological First Aid, Certificate in Positive Psychology, Positive Psychiatry and Mental Health
Dear lybrate user. I can understand. But you know there are no other alternatives. You tried your best to convince him but due to some reasons, he is not willing to marry you. I think you should close that chapter and be his friend. The disappointment over the issue will be there for some time and you will feel bad for some days. But life goes on. Leave your hope on the issue and automatically within some days, your disappointment subsides. I suggest counseling. Take care.
Anger management: 10 tips to tame your temper ANGER: There is a saying "Frustration begets anger and anger begets aggression. Direct anger, is expressed toward the object perceived as the cause of the frustration. If a machine does not work, you might hit it or kick it. If someone gets in your way, you could verbally threaten them or push them aside. If the source of the frustration is too powerful or threatening for direct aggression, displaced aggression is often used. The aggression is redirected toward a less threatening and more available object. An angry person often acts without thinking. The person has given in to the frustration and they have given up restraint. Anger can be a healthy response if it motivates us to positive action but all too often the actions we engage in when angry are destructive. Indeed, if we could see a videotape of ourselves getting angry, the humiliation might well help cure us of anger. When you feel frustration building, you have to practice learned responses that lead to healthy actions instead of destructive ones. GIVING UP: Giving up on a goal can be productive if the goal is truly out of reach. However, more often giving up (quitting or being apathetic) is another form of giving in to frustration. When repeatedly frustrated, people can drop out of school, quit jobs, or move away. Apathy is giving up all of your goals, so you cannot be frustrated by trying to reach them. We live in difficult time and we have to be persistent in order to accomplish. Consider how many projects you began, and then gave up, because you became frustrated and lost patience. Make a list of things you started and quit because they seemed too difficult. Now calculate the disappointment and loss you suffered by not dealing with the frustration in a more healthy way. Try to remember that quitters never win, and winners never quit. Losing your temper means you're a quitter. LOSS OF CONFIDENCE: is a terrible frequent side effect of giving up and not fulfilling your goal. A loss of self-confidence and self-esteem, means that If we quit once, then the next time we plan a goal, we may not be able to accurately assess our ability to carry it out and we stop trusting ourselves and our own abilities. This became a self-fulfilling and self-destructive attitude. You need to be able to learn that when the going gets tough, you say to yourself "It is worth it! and by following through, it not only gets the job done, but it builds self-confidence. STRESS: is the "wear and tear" our body and mind experiences as we adjust to the frustrations our continually changing environment. Too frequently, extreme, or prolonged frustration and stress strains us and generates distress signals. Our body experiences distress signals in a variety of ways, often in the form of: irritability, anger, fatigue anxiety, headache, depression, stomach aches, hypertension, migraines, ulcers, heart attacks, or colitis. DEPRESSION: Depression can affect almost every aspect of your life. It affects people of all ages, income, race, and cultures. Depression can affect the way you eat and sleep the way you feel about yourself, the way one think about things, and the way you interact with others. While we all feel depression at various appropriate times in our lives, excess or inappropriate depression cannot be easily dismissed or wished away. OTHER REACTIONS: abuse of drugs & alcohol is self-destructive and usually futile attempt at dealing with frustration, as are many eating and weight problems and addictions Whenever the immediate effects of the addictive behaviour wear off, users find themselves back in the same, or even worse, frustrating situation. Anger is among the gamut of emotions we exhibit as a reaction to a situation, and it is a 'normal' emotion too as long as it is kept under control. Some people have the propensity to explode when pushed to the extreme. They keep swallowing their emotions until they can finally do it no more, and erupt like a volcano. Others dealing with extreme anger are like a ticking time bomb. You'll never know what you unwittingly say or do can trigger an explosion. In either case, anger that cannot be controlled comes with a physical reaction. Your heart beats faster preparing you for both action and reaction. Your breathing quickens. You may clench your fist, tighten your shoulders and go into a defensive position. The problem arises out of the fact that it is almost impossible to feel anger and empathy at the same time. An angry person is seldom sensitive to the wellbeing of his victim, and hence may lash out verbally and sometimes physically. Such things done in the heat of the moment mostly leaves us with regrets. So here are a few ways to deal with extreme anger. 1.Approve it / Acknowledge it: The first step in solving a problem is recognizing that you have one. The fundamental problem here is that people believe they are on the right track and refuse to budge from their views. It is essential to realize that this step is not about deciding whether you are right or wrong, but acknowledging the fact that your reaction to the situation can be channelled in a better way. When getting someone to acknowledge their anger problem, be careful as to not use negative words like wrong, false and shouldn't. Instead, influence with positive words like can and should. Instead of saying 'You are wrong to react like this' you can say, 'I understand what you are feeling. Is there a way we can resolve this situation? 2.Understand / recognize the signs: Once you know that your problems exist, you can try devising ways that will work for you in dealing with the situation. You can count to 100 to calm yourself or simply decide to not speak until you can calm yourself. Knowing that you may enter into an argument in a situation, you can list down the points that you feel strongly about and discuss each of them one by one. Working your way through a finite list gives a better opportunity to reach closure at the end. 3.Free the mind/Find ways to let it go: Not all arguments end in closure. A lot of unsaid justifications cloud our mind repeatedly leaving us seething from the inside. Research has shown that the normal or neurological anger response lasts less than two seconds. Beyond that it takes a strong will to stay angry. Once you realize how much your anger is consuming your mind, decide to free your mind with meditation and other calming exercises. Tell yourself that some people and issues simply don't deserve your anger, emotion, reaction or time. If you or someone you know is suffering from anger management issues, consult a doctor today. FrustrationLife is full of frustrations. From the minor irritations of losing something to the major problem of continued failure towards a desired goal. Since many of the things we truly want require a degree of frustration, being able to manage frustration is required in order to allow us to remain happy and positive even in trying circumstances. Understanding Frustration Frustration is an emotion that occurs in situations where a person is blocked from reaching a desired outcome. In general, whenever we reach one of our goals, we feel pleased and whenever we are prevented from reaching our goals, we may succumb to frustration and feel irritable, annoyed and angry. Typically, the more important the goal, the greater the frustration and resultant anger or loss of confidence. Frustration is not necessarily bad since it can be a useful indicator of the problems in a person's life and, as a result, it can act as a motivator to change. However, when it results in anger, irritability, stress resentment, depression or a spiral downward where we have a feeling of resignation or giving up, frustration can be destructive. What Causes Frustration? Frustration is experienced whenever the results (goals) you are expecting do not seem to fit the effort and action you are applying. Frustration will occur whenever your actions are producing less and fewer results than you think they should. The frustration we experience can be seen as the result of two types of goal blockage, i.e. Internal and external sources of frustration. Internal sources of frustration usually involve the disappointment that get when we cannot have what we want as a result of personal real or imagined deficiencies such as a lack of confidence or fear of social situations. Another type of internal frustration results when a person has competing goals that interfere with one another. The second type of frustration results from external causes that involve conditions outside the person such as physical roadblocks we encounter in life including other people and things that get in the way of our goals. One of the biggest sources of frustration in today's world is the frustration caused by the perception of wasting time. When you're standing in line at a bank, or in traffic, or on the phone, watching your day go by when you have got so much to do, that's one big frustration. External frustration may be unavoidable. We can try to do something about it, like finding a different route if we are stuck in traffic, or choosing a different restaurant if our first choice is closed, but sometimes there is just nothing we can do about it. It is just the way life is. Our goal in dealing with external sources of frustration is to recognize the wisdom of the Serenity Prayer. God grant me the serenity to accept the things I cannot change; courage to change the things I can; and wisdom to know the difference. One can learn that while the situation itself may be upsetting and frustrating, you do not have to be frustrated. Accepting life is one of the secrets of avoiding frustration. Responses to Frustration Some of the "typical" responses to frustration include anger, quitting (burn out or giving up), loss of self-esteem and self-confidence, stress and depression.
1
person found this helpful

BASM, MD, MS (Counseling & Psychotherapy), MSc - Psychology, Certificate in Clinical psychology of children and Young People, Certificate in Psychological First Aid, Certificate in Positive Psychology, Positive Psychiatry and Mental Health
Dear user. I can understand. Please don't be panic. I suggest you to consult a Psychologist for counseling online. We are here to help you in every aspect of your mental and physical health. Any sexual or psychological problems can be cured with the help of various methods and therapies. I suggest you to post your query with every detail here. We will help you in overcoming your problems certainly. Take care.
Dear lybrate-user There is some very good news for you and that is that it is possible to break out of your situation with enough help. We have some very fine medication at our disposal which can help your mood and emotional discomfort right away. Besides that, a program of Cognitive Behaviour Therapy can really help you turn your thoughts around. And then your situations.
Hi I need to understand the stressors in life ot be able to get to crux of the depression. Since your duration is not long enough your prognosis is good. Develop a wellness tool box -Spend some time in nature List what you like about yourself Read a good book. Indulge in exercise- running/jogging. challenge your negative thoughts. Turn to friends and family members who make you feel loved and cared for. For queries or clarification reach out to me. Happy to help. All the best :)
View All Feed
Near By Doctors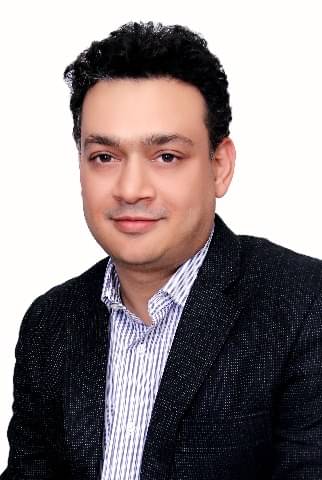 MD - Psychiatry, MBBS
Psychiatrist
Gupta Multispeciality Hospital,
Book Appointment