Personal Statement
Hello and thank you for visiting my Lybrate profile! I want to let you know that here at my office my staff and I will do our best to make you comfortable. I strongly believe in ethics; a...
...more
Hello and thank you for visiting my Lybrate profile! I want to let you know that here at my office my staff and I will do our best to make you comfortable. I strongly believe in ethics; as a health provider being ethical is not just a remembered value, but a strongly observed one.
More about Dr. Nitu Luthra Khurana
Dr. Nitu Luthra Khurana is a renowned Radiologist in Rohini, Delhi. She has over 15 years of experience as a Radiologist. She studied and completed MBBS, DNB Radiology . You can visit her at Shubh Heart & Ultrasound Clinic in Rohini, Delhi. Book an appointment online with Dr. Nitu Luthra Khurana and consult privately on Lybrate.com.

Lybrate.com has a nexus of the most experienced Radiologists in India. You will find Radiologists with more than 28 years of experience on Lybrate.com. You can find Radiologists online in Delhi and from across India. View the profile of medical specialists and their reviews from other patients to make an informed decision.
Info
Education
MBBS - dr s n medical college jodhpur - 2003
DNB Radiology - Rajiv Gandhi University of Health Sciences - 2012
Languages spoken
English
Hindi
Location
Book Clinic Appointment with Dr. Nitu Luthra Khurana
Services
Submit Feedback
Submit a review for Dr. Nitu Luthra Khurana
Your feedback matters!
Write a Review
Feed
Nothing posted by this doctor yet. Here are some posts by similar doctors.
Shared 2 years ago • Featured Tip

Herniated disks or bone spurts in the vertebrae of the neck may become the reason behind severe neck pan. They sometimes take too much space and compress the nerves branching out from the spinal cord.
225
people found this helpful
Asked for Female, 58 years old from Chennai

MBBS
General Physician, Mumbai
Cold and breathing problems are not due to lumbar fracture but inability to fill bladder is a symptom of disc injury
1
person found this helpful
Shared 1 year ago • Featured Tip

MBBS,CCA,DCA,AASECT,FPA,AAD,F.H.R.SM.I.M.S
General Physician, Gorakhpur
The human brain is the most complex and least understood part of the human anatomy. There may be a lot we don't know, but here are a few interesting facts that we've got covered.
Nerve impulses to and from the brain travel as fast as 170 miles per hour. Ever wonder how you can react so fast to things around you or why that stubbed toe hurts right away? it's due to the super-speedy movement of nerve impulses from your brain to the rest of your body and vice versa, bringing reactions at the speed of a high powered luxury sports car.
The brain operates on the same amount of power as 10-watt light bulb. The cartoon image of a light bulb over your head when a great thought occurs isn't too far off the mark. Your brain generates as much energy as a small light bulb even when you're sleeping.
The human brain cell can hold 5 times as much information as the encyclopedia britannica. Or any other encyclopedia for that matter. Scientists have yet to settle on a definitive amount, but the storage capacity of the brain in electronic terms is thought to be between 3 or even 1, 000 terabytes. The national archives of britain, containing over 900 years of history, only takes up 70 terabytes, making your brain's memory power pretty darn impressive.
Your brain uses 20% of the oxygen that enters your bloodstream. The brain only makes up about 2% of our body mass, yet consumes more oxygen than any other organ in the body, making it extremely susceptible to damage related to oxygen deprivation. So breathe deep to keep your brain happy and swimming in oxygenated cells.
The brain is much more active at night than during the day. Logically, you would think that all the moving around, complicated calculations and tasks and general interaction we do on a daily basis during our working hours would take a lot more brain power than, say, lying in bed. Turns out, the opposite is true. When you turn off your brain turns on. Scientists don't yet know why this is but you can thank the hard work of your brain while you sleep for all those pleasant dreams.
Scientists say the higher your i. q. The more you dream. While this may be true, don't take it as a sign you're mentally lacking if you can't recall your dreams. Most of us don't remember many of our dreams and the average length of most dreams is only 2-3 seconds–barely long enough to register.
Neurons continue to grow throughout human life. For years scientists and doctors thought that brain and neural tissue couldn't grow or regenerate. While it doesn't act in the same manner as tissues in many other parts of the body, neurons can and do grow throughout your life, adding a whole new dimension to the study of the brain and the illnesses that affect it.
Information travels at different speeds within different types of neurons. Not all neurons are the same. There are a few different types within the body and transmission along these different kinds can be as slow as 0.5 meters/sec or as fast as 120 meters/sec.
The brain itself cannot feel pain. While the brain might be the pain center when you cut your finger or burn yourself, the brain itself does not have pain receptors and cannot feel pain. That doesn't mean your head can't hurt. The brain is surrounded by loads of tissues, nerves and blood vessels that are plenty receptive to pain and can give you a pounding headache.
80% of the brain is water. Your brain isn't the firm, gray mass you've seen on tv. Living brain tissue is a squishy, pink and jelly-like organ thanks to the loads of blood and high water content of the tissue. So the next time you're feeling dehydrated get a drink to keep your brain hydrated.
2
people found this helpful
Shared 1 year ago • Featured Tip

MBBS, MD - Internal Medicine, Fellow In Pain Management, DM - Neurology
A brain stroke can affect anyone at any point of time when the supply of blood to the brain is interrupted. It can threaten major physical functions and can prove to be fatally dangerous at times. The brain stem which is placed right above the spinal cord controls the breathing, heartbeat and levels of blood pressure. It is also in charge of controlling some elementary functions such as swallowing, hearing, speech and eye movements
What are the different types of strokes?
There are three main kinds of stroke: ischemic strokes, hemorrhagic strokes and transient ischemic attacks. The The most common type of brain stroke is the ischemic stroke is caused by narrowing or blocking of arteries to the brain, which prevents the proper supplyof of blood to the brain. Sometimes it so happens that the blood clot that has formed elsewhere in the body have travelled via the blood vessels and has been trapped in the blood vessel which provides blood to the brain. When the supply of blood to a part of the brain is hindered, the tissue in that area dies off owing to lack of oxygen. The other variant of brain stroke is termed as hemorrhagic stroke is caused when the blood vessels in and around the brain burstor or leak. Strokes need to be diagnosed and treated as quickly as possible in order to minimize brain damage.
What are the common symptoms of a brain stroke?
The symptoms of the brain stroke are largely dependent on the area of the brain that has been affected. It can interfere with normal functioning, such as breathing and talking and other functions which human beings can perform without thinking such as eye movements or swallowing. Since all the signals from the brain as well as other parts of the body traverse through the brain stem, the interruption of blood flow often leads to numbness or paralysis in different parts of the body.
Who is likely to have a stroke?
Anyone is at a risk of developing brain stroke although ageing is directly proportional to the risk of having a stroke. Not only that an individual with a family history of brain stroke or transient ischemic attack is at a higher risk of developing stroke. People who have aged over 65 accounts for about 33 percent of all brain strokes. It is important to point here that individuals with high blood pressure, high blood sugar, cholesterol, cancer, autoimmune diseases and some blood disorders are at a higher risk of developing brain stroke.
There are a few factors which can increase the risk of developing stroke beyond any control. But there are certain lifestyle choices as well which aids in controlling the chances of being affected by stroke. It is crucial to refrain from long-term hormone replacement therapies as well as birth control pills, smoking, lack of physical activity, excessive use of alcohol and drug addiction. A brain stroke is a life-threatening medical condition, and when an individual has symptoms that resemble that of stroke, it is crucial to seek immediate medical help.
Treatment for stroke:
Treatment depends on the type of stroke.
Ischemic strokes can be treated with 'clot-busting' drugs.
Hemorrhagic strokes can be treated with surgery to repair or block blood vessel weaknesses.
The most effective way to prevent strokes is through maintaining a healthy lifestyle.
What is TPA?
TPA is a thrombolytic or a "Clot Buster" drug. This clot buster is used to break-up the clot that is causing a blockage or disruption in the flow of blood to the brain and helps restore the blood flow to the area of the brain. It is given by intravenous (IV). This can be given only within 45.5 hrs of the onset of symptoms
Time is brain
Remember Every second Loss means brain cells die.
Rush to the nearest Stroke Centre whenever you experience such symptoms.
You can save the brain cells dying if you reach within 45.5 hrs by the CLOT BUSTER.
Endovascular procedures:
Another treatment option is an endovascular procedure called mechanical thrombectomy, strongly recommended, in whichtrained trained doctors try removing a large blood clot bysending sending a wired-caged device called a stent retriever, to the site of the blocked blood vessel in the brain
Stroke prevention:
The good news is that 80 percent of all strokes are preventable. It startswith with managing keyrisk risk factors, including
High blood pressure,
Cigarette smoking,
Diabetes Atrial fibrillation and
Physical inactivity.
More than half of all strokes are caused by uncontrolled hypertension or high blood pressure, making it the most important risk factor to control.
Rehabilitation:
The best way to get better after a stroke is to start stroke rehabilitation ("rehab"). In stroke rehab, a team of health professionals works with you to regain skills you lost as the result of a stroke. If you wish to discuss about any specific problem, you can consult a neurologist.
2368
people found this helpful
Shared 2 years ago • Featured Tip

Prolapsed Disc
Also known as slipped disc, herniated disc or sciatica. The discs are the shock absorbers of your spine. When they are injured the inner soft part of the disc can protrude out through a tear in the outer lining of the disc. This disc material can press on the nerves in the spinal column, injuring them through direct pressure and causing inflammation.
The most common age to develop a disc prolapse is between the ages of 30-50 years., twice as many men as women are affected. Prolpased discs occur mainly in the low back (lumbar) spine. Less than I in 20 cases of back pain are due to a disc prolapse, most are due to mechanical back pain. (see section back pain).
Symptoms
A slipped disc is characterised by sudden, severe back pain that is often made worse by movement and which can usually be eased by lying down flat.
Nerve root pain (sciatica) can also occur because a nerve is trapped or irritated by a prolapsed disc. Although the problem is in the back, patients experience pain along the course of the nerve, for example, down a leg to the calf or foot.
With a prolapsed disc, the sciatic nerve is most commonly affected. The sciatic nerve is a large nerve that is made up from several smaller nerves that come out from the spinal cord in the lower back and travels down each leg. The irritation or pressure on the nerve may also cause pins and needles, numbness or weakness in part of a buttock, leg or foot.
In rare cases, cauda equina syndrome can occur. This is a disorder where the nerves at the very bottom of the spinal cord are trapped. It can cause low back pain as well as problems with bowel and bladder function and weakness in one or both legs. These symptoms need urgent medical treatment to prevent permanent damage to the nerves that supply the bladder and bowel.
A large number of people can have a prolapsed disc without any symptoms if it doesn't trap or irritate the nerve.
Investigation
A doctor will normally be able to diagnose a prolapsed disc from the symptoms and by examining the patient.
In most cases, no tests are needed, as the symptoms often settle within a few weeks.
Tests such as x-rays or scans may be advised if symptoms persist. In particular, an MRI scan can show the site and size of a prolapsed disc. This information is needed if surgery is being considered
12
people found this helpful
Shared 1 year ago • Featured Tip

MSPT (Master of Physical Therapy), BPT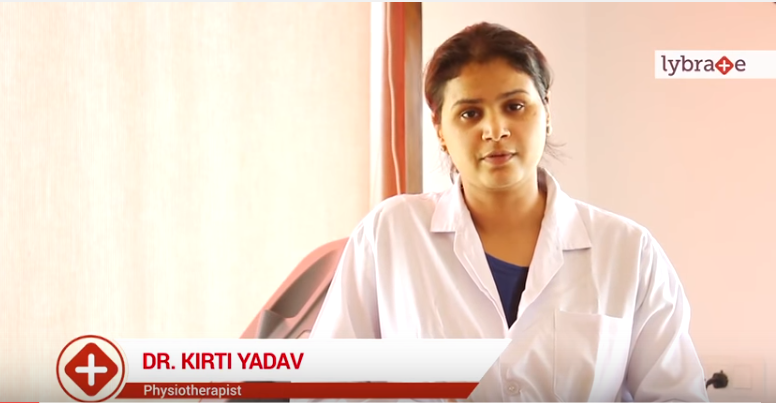 Hi I am Dr. Kirti Yadav, senior physiotherapist from Mat-Harbor family clinic, Gurgaon.
Today I want to talk about a very common problem which every one, if we count about the population 100% then 70% of people they talk about Disk pain. So I want to enlighten this topic today. If there is a normal pain and ache in your neck or back you go to a doctor and the doctor assess you and tells you to get an MRI done. Whenever you get an MRI done there is some level of disk involvement and the doctor ask you to take rest, not to do exercise and all those things and then just being fear of disk pain you don't exercise for the rest of your life.
So just to come onto that area, just to enlighten this topic, as a physiotherapist I want to tell you about the fact. Disk pain, YES it happens but it happens in 20% of the cases. The rest 50% of the cases have been misdiagnose, they take disk pain and they don't do exercise all of their life. Now we don't exercise, we don't strengthen up our muscle that is the problem that we get these pains and aches and the muscle is being stretched which is counted to be as the disk pain. Now when we talk about this, when you get an MRI done even today if I get my MRI done I will have some level of disk involvement whether the disk is causing you pain or not that is more important. The nature of pain tells you about the disk involvement.
So if you have tingling sharp shooting burning kind of pain which travels through a nerve, which travels through area, it dignifies, it signifies the disk pain. But if you have a localized dull, aching kind of pain please don't take it as a disk pain and don't take it as a nerve pain. So just coming to the treatment part. About 50% of the people who don't have disk pain, who says we have cervical spondylitis but they don't have cervical spondylitis they have trapezius muscle involvement. In that case what we do please strengthen up your trapezius muscle, please strengthen up your shoulder muscle so that you don't have these pains and aches again and again. Why this happens? This happens because of repetitive strain injuries that happens because of more of computer use more of mobile use, texting and other sedentary live cells which we are going in. So the ultimate solution for pains and aches muscular is strengthening the particular part.
If you want to know more about this, if you want to talk more about it you can contact me through Lybrate.
3733
people found this helpful
Shared 3 months ago • Featured Tip

DM - Nephrology, DNB (Nephrology), MBBS , MD - Medicine
Renal cancer is also known as hypernephroma, renal cell carcinoma (RCC), kidney cancer or renal adenocarcinoma. The kidneys are organs in your body that dispose off waste, while additionally regulating fluid balance. There are small tubes in the kidneys called tubules. These filter the blood, help in discharging waste, and make urine. RCC happens when cancer cells start to grow out of control in the lining of the tubules of the kidney. Renal cancer is a progressive disease that spreads to the lungs and the organs around it.

Medical experts do not know the exact cause behind renal cancer. It is most commonly found in men between the ages of 50 and 70. There are some risk factors and signs that indicate one's possibility of having renal cancer and these are as follows
Family history of renal cancer
Dialysis treatment
Hypertension or high blood pressure
Obesity
Polycystic kidney disease (a condition that causes cyst formation in the kidneys)
At a point when renal cancer is in its initial stages, patients might not see any symptoms. The symptoms are mainly seen in the later stages. Some of the most common symptoms are as follows:
Blood in urine: Blood in urine is called hematuria. As indicated by the Renal Cancer Association, hematuria is the most widely recognized indication of kidney cancer. In case you have blood in your urine, you may see pink, rust or even a red staining.
Lower back pain: The vast majority does not encounter pain until cancer is in later stages. Pain from renal cancer is felt on one side of the flank, the region over the pelvis, and beneath the ribs in the abdomen. This pain can go from a dull yearn to a sharp wound, frequently leaving the area blue. In case you have any sudden pain that continues for more than a couple of days, you need to see a specialist.
A mass or lump: A mass or protuberance in the abdomen can be an indication of renal cancer. Kidney knots might be hard to feel since they are somewhere down in the abdomen. Once a bump is found, your specialist may arrange symptomatic tests such as an ultrasound or a CT scan. These tests may diagnose what your knot might be.
Iron deficiency and fatigue: Weakness and a fall in your iron levels are the most common symptoms of any type of cancer. Cancer exhaustion is not quite the same as simply feeling tired.
Weight reduction, loss of appetite and fever: Another normal side effect of cancer is sudden and startling weight reduction. This happens quickly without any excessive workouts or dieting. A person diagnosed with cancer can also face a loss of appetite. In fact, even their most loved food items can get to be unappealing. Frequent fever is yet another common symptoms among most cancer patients.
In case your specialist suspects that you may have renal cancer, they will take some information about your and family's medical history. They will then do a physical exam. Discoveries that can show renal cancer include swelling or irregularities in the stomach area. In case of men, augmented veins in the scrotal sac (varicocele) may be found. In case you have a concern or query you can always consult an expert & get answers to your questions!
1993
people found this helpful
Shared 3 months ago • Featured Tip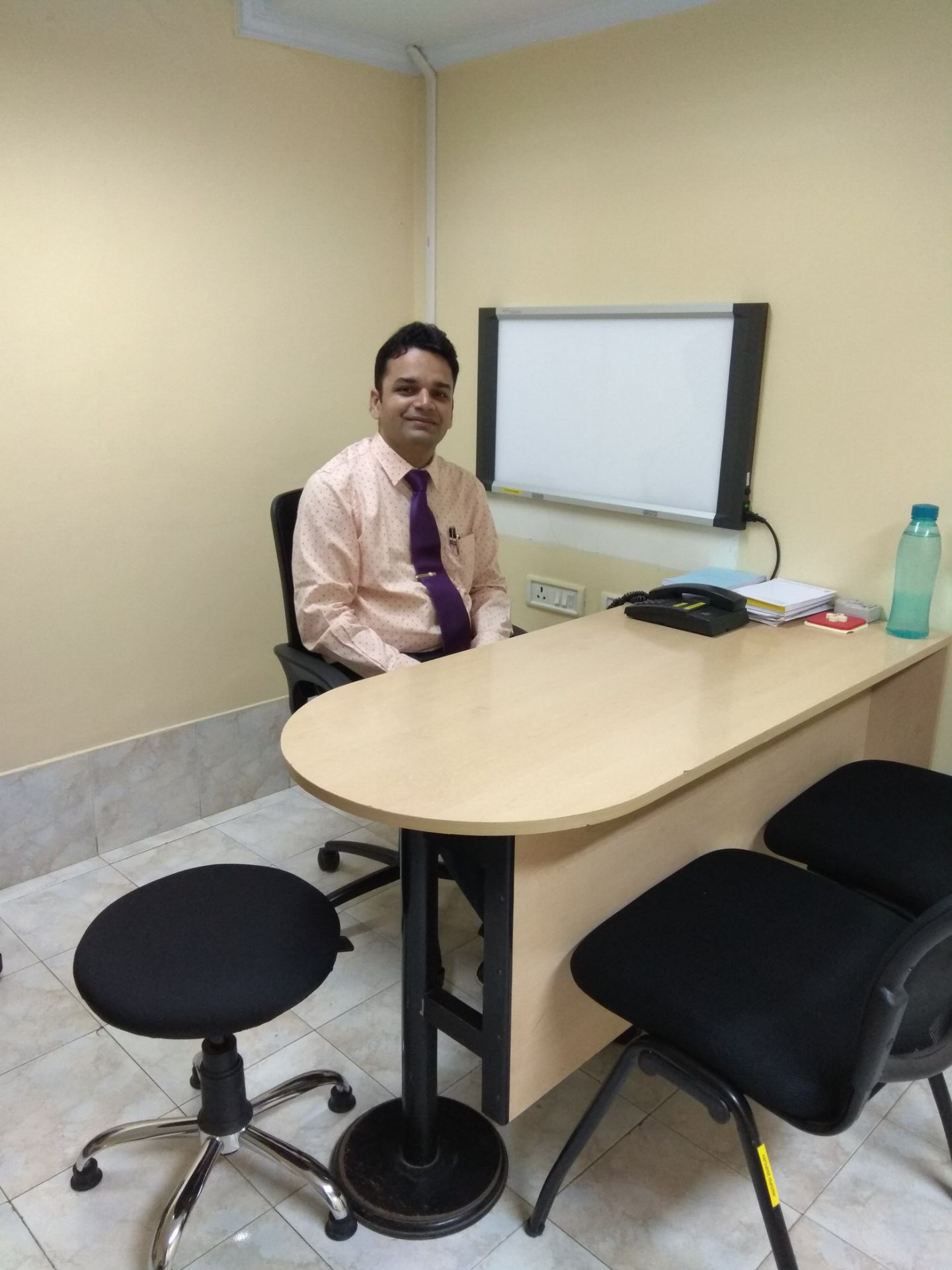 The liver is a critical organ as it plays a vital role in body metabolism and digestion. Liver diseases are a challenge for medical professionals, as often, these symptoms are not obvious until the disease has progressed to quite an advanced stage. In most cases, diagnosis in the early stage is very difficult, which can help in early intervention and disease arrest. It is not just the disease, but the causes and treatment of liver cancer are also surrounded by myths.
Read on to know some of the myths and facts about liver cancer.
Liver cancer is caused by alcohol: This is one of the most common myth, which is not true. While alcohol definitely has a role to play in liver cancer, not all victims are alcoholics. Non-alcoholic fatty liver disease (NAFLD) which puts a person at risk for liver cancer is not related to alcohol and is seen in people who are obese, diabetic, high cholesterol and have no connection with alcohol. There is also no correlation between the amount of alcohol and the severity of liver damage. However, stopping alcohol consumption altogether definitely helps in improving liver condition.
Liver cancer can be detected on routine tests: While abnormal protein levels on routine blood tests indicate abnormal liver, it is most often ignored and does not get diagnosed further. However, this should be taken up in detail and should be diagnosed. Early diagnosis greatly improves prognosis and can reduce treatment costs significantly. The chances of liver regeneration also would be greatly improved.
Routine medications can lead to liver cancer: Liver plays a very important role in metabolism, and most drugs are liver-toxic. Taken over a period of time, they can cause incremental damage and lead to liver cancer. Some are more toxic than others, so asking for the effect of liver is always a good question.
Cirrhosis is a precursor to liver cancer: This is definitely true, as left untreated, liver cirrhosis can lead to cancer. The added danger is that cirrhosis also is a silent disease, with often no symptoms and gets detected quite late. Periodic tests for cirrhosis in a patient who has a family history and alcohol consumption is a must.
Lifestyle has no connection to liver cancer: Absolutely wrong. A good healthy lifestyle including healthy weight, good portions of fresh fruits and vegetables, proper exercise, minimal alcohol use, and no smoking helps not just the liver but overall health. These play a cumulative effect on liver health, and having a good lifestyle, can help in delaying onset even in a person who is predisposed to cirrhosis and/or liver cancer through family history.
Liver cancer is definitely a silent killer, but keeping eyes open definitely, helps.
In case you have a concern or query you can always consult an expert & get answers to your questions!
1936
people found this helpful
Asked for female, 26 years old from Hisar

MBBS, MS - General Surgery, FBD (Fellowship in Breast Diseases), UICC Fellowship
Radiation induced cancer won't come with doing 1 or 2 ct. It is basically related to some kind of radiation treatment in the past like treatment for Hodgkin's lymphoma or long term exposure to radioactive compound for years. So unlikely to get Breast cancer with 2 ct scans of neck. Don't worry.
Shared 10 months ago • Featured Tip

MBBS, Cerebrovascular and Micro neurosurgery fellowship, MS - General Surgery, MCh Neurosurgery
Brain surgery involves several medical procedures, which incorporate fixing issues with the brain, including changes in the tissues of the brain, cerebrospinal fluid and brain blood flow. Brain surgery is quite a complicated method of surgery and the type of surgery to be conducted depends on the underlying conditions.
Reasons for Brain Surgery:
Brain surgery is performed for the correction of physical brain abnormalities. These abnormalities could occur because of diseases, birth defects and injuries. A brain surgery is required when the following conditions arise in the brain:
Abnormal blood vessels
Aneurysm
Bleeding
Blood clots in the brain
When the protective tissue or dura is damaged
Due to nerve damage
Any kind of pressure after an injury
Abscesses
Skull fractures
A surgery may not be required for all the above mentioned conditions, but in case of many, a brain surgery is very important as the conditions may worsen health problems.

Types of brain surgeries:
Craniotomy: During this open brain surgery, an incision is made in the scalp, and a hole is created in the skull, near the area, which is being treated. After this process is complete, the hole or bone flap is secured in its place using plates or wires.
Biopsy: This form of brain surgery helps in the removal of a small amount of brain tissues or tumors. After removal, the tissues or tumors are examined under a microscope. The creation of a small incision and a hole in the skull is indicated as a part of this process.
Minimally invasive endonasal endoscopic surgery: This form of brain surgery enables the removal or lesions and tumors via the nose and sinuses. Private parts of the brain can be accessed without creating an incision. An endoscope is utilized in the process which is used to examine tumors all across the brain.
Minimally Invasive neuroendoscopy: This process is similar to the minimally invasive endonasal endoscopic surgery. This method also involves the use of an endoscope for removal of brain tumors. Small, dime sized holes may be made in the skull to access some brain parts.
Risks:
Brain surgeries may be associated with several risks. They may be:
Allergic reactions to anesthesia
Bleeding
Blood clot formations
Swelling of the brain
A state of coma
Impairment in speech, coordination and vision.
Problems in memory
Strokes and seizures
Infections in the brain
A brain surgery is a serious and very complex surgery. There are different kinds of brain surgeries, which are conducted depending on the condition and severity of the disease. If you wish to discuss about any specific problem, you can consult a Neurosurgeon.
2009
people found this helpful
View All Feed