Videos (2)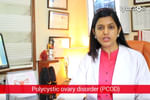 I am Dr Nimmi Rastogi. I am a practising gynaecologist at Sarthak medical centre, Malviya Nagar, New Delhi. I visit a number of corporate hospitals and my area of expertise is infertility. So, these days we are seeing a lot of cases of Polycystic Ovarian disorder also commonly known as PCOD a complex hormonal disorder where girls have late periods, scanty periods, women are unable to conceive.
There are also other things like weight gain, abnormal facial hair growth, spurt of acne, mood swings and all kinds of premenstrual syndromes. This can be caused due to family history at times due to diabetes, metabolic syndrome and obesity.
We ask you to not ignore these symptoms. Come to a gynecologist to run certain tests to rule out or confirm the diagnosis. Once the diagnosis is confirmed, we recommend certain medicines and certain lifestyle modifications.
Life style modifications is the mainstay of the treatment si that we ask the person to lose weight in case the person is overweight or to maintain an ideal weight. Don't eat processed food, don't eat junk food, have more proteins and lesser carbohydrate, go organic and you know, live healthy. Generally, breath deep and live free from stress, exercise every single day, have plenty of omega 3 fatty acids and omega 6 fatty acids.
So these are simple measures which you can inculcate in your routine and have some relief from this complex disorder.
So, I am available for consultation at Sarthak medical centre, Malvinagar. You can locate me on Lybrate on their website and other places also. So, if you have to make a consultation and you want to seek an online consultation, that also is possible. So, feel free to connect to Lybrate.
read more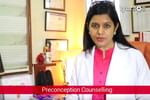 I am Dr Nimmi Rastogi. I am a practising gynaecologist at Sarthak medical centre, Malviya Nagar, New Delhi.So, in our centre, we have certain speciality clinic. One of them is preconception counselling.
What is preconception counselling?
If you are planning your bundle of joy, then it is imperative for you to visit a doctor and tell you certain important things which by yourself you can't figure out. So, if you are planning and you still have time, then a month before, come for preconception counselling. There will be a session of interview, we will be talking to you, we will be taking into account of all your history, past history, present history, family history and certain blood tests will be done which will give us a clue that you are healthy enough to parent a child.
For the woman we will run certain tests whether she is carrying any infection or her hormones are all right or her thyroid levels, progesterone, folate levels are all right. And all this is run and certain compatibility tests are also done, for instance, Rh compatibility, thalassemia test and sudden genetic studies are done in select cases. It's a very simple session consisting of 2-3 visits wherein we talk and we impart certain advice based on those tests. So it's a good idea always to be 100% fit for pregnancy rather than being taken for a shock or a surprise.
So, do visit if you are planning for a pregnancy for a preconception counselling at any gynaecologist.
You can locate me on Lybrate or on the website. I am available for consultation at my clinic at Sarthak medical centre, Malviya Nagar, New Delhi.
read more
Personal Statement
Consultant Obstetrician & Gynecologist : Infertility Specialist with certification in Obstetric Sonography & Endoscopy. Consultant & Owner Sarthak Medical Centre, Multi specialty medcentr...
...more
Consultant Obstetrician & Gynecologist : Infertility Specialist with certification in Obstetric Sonography & Endoscopy. Consultant & Owner Sarthak Medical Centre, Multi specialty medcentre dedicated to wholesome health for women of all age groups.Awards and Recognition Certificate course in Benign Abdominal Surgery from Royal college of Obstetrician and Gynecologist London - 2014 Certificate Course in advance management of Fertility and IVF - 2013 Diploma in Sonography in OBG - 2012 Advance course in Life support and resuscitation - 2011Awarded for leading Disaster Management Team during CWG 2010.Janpyayas Award for voluntary medical services in the slums of South Delhi - 2010
More about Dr. Nimmi Rastogi
An MBBS from Lady Hardinge Medical College, Delhi, Dr. Nimmi Rastogi is an infertility specialist who is a certified obstretic sonography and endoscopy expert. She is a member of several professional bodies in the field including Federation of Obstretic and Gynaecological Societies of India and Breastfeeding Promotion Network of India. Currently working as a consultant gynecologist at Sarthak Medical Center, New Delhi, she has worked with prestigious institutions in the past including Batra Hospital and research Institute as a visiting gynecologist, and Rockland Hospital, New Delhi as a visiting gynecologist. An ethical practitioner who always honors doctor-patient confidentiality, she has more than two decades of experience in the field of gynecology. Some of the services provided by Dr. Nimmi Rastogi include surrogacy treatment, caesarean section, HPV Vaccination, treatment of menstrual problems, and treatment of menopausal issues. As an expert in the field, Dr. Nimmi Rastogi actively works in spreading knowledge about contraceptives, safe sex, and sexual health problems. Over the years, she has built a reputation as an expert obstetrician who treats her patients with compassion and care. If you are dealing with any of the aforementioned problems, you can book an appointment with Dr. Nimmi Rastogi online in seconds.
Info
Education
DGO - Lady Hardinge Medical College, New Delhi, - 1997
MBBS - Lady Hardinge Medical College, New Delhi, - 1995
Advanced Infertility - Lady Hardinge Medical College, New Delhi - 2007
Languages spoken
English
Hindi
Professional Memberships
Indian Medical Association (IMA)
Federation of Obstetric and Gynaecological Societies of India (FOGSI)
Breastfeeding Promotion Network of India (BPNI)
Indian Federation of Ultrasound in Medicine and Biology (IFUMB)
Indian Society for Assisted Reproduction (ISAR)
Indian Menopause Society (IMS)
Delhi Medical Council
Medical Council of India (MCI)
Indian Association of Gynaecological Endoscopist (IAGE)
Location
Book Clinic Appointment with Dr. Nimmi Rastogi
P-11, N.D.-17, Landmark: Near Malviya Nagar Post Office

,

Delhi
Get Directions
Consult Online
Text Consult
Send multiple messages/attachments. Get first response within 6 hours.
7 days validity
•
₹300 online
Consult Now
Phone Consult
Schedule for your preferred date/time
10 minutes call duration
•
₹500 online
Consult Now
Video Consult
Schedule for your preferred date/time
15 minutes call duration
•
₹1000 online
Consult Now
Services
Submit Feedback
Submit a review for Dr. Nimmi Rastogi
Your feedback matters!
Write a Review
Reviews
Lybrate User
Jul 25, 2016
Very good mam in clearing my doubts...
Feed
Shared 1 year ago • Featured Tip
How to treat vaginal dryness?
Production of estrogen slows down and eventually stops during menopause. Quite a few changes take place when this happens. Often these changes are unwelcome. Irregular menstruation happens and finally stops. Mood swings, hot flashes, increased facial hair and deepening of the voice may happen as well. Another common menopause symptom is vaginal dryness, as it affects one third of all women. Any age group can experience vaginal dryness due to various factors. It may initially appear to be just an irritation, but reduced vaginal moisture may adversely affect sexual performance. Thankfully, multiple treatment options are available for relieving vaginal dryness.
Vaginal dryness caused by reduced estrogen levels can be easily treated by applying topical estrogen. It compensates for the body's reduced estrogen production Three common vaginal estrogen types used by most women are:
Estrogen tablet: Disposable applicators can be used for inserting a tablet inside the vagina, once daily during the initial two weeks or so of treatment. The dosage is reduced to twice weekly till it is no longer needed.
Estrogen Cream: An applicator can be used to apply the cream inside the vagina. Usually the cream is used daily for up to two weeks and then the frequency is reduced to thrice weekly or as recommended by the doctor.
Estrogen Ring: It can be inserted by your doctor or you in the vagina. It is a flexible and soft ring that steadily releases an estrogen stream directly into the vaginal tissues. The ring has to be discarded and replaced with a new one after three months.
To keep the lubrication in the vagina constant, one can use vaginal moisturizers. These can be bought from a supermarket or at a drugstore, however, bubble baths, douches, lotions and scented soaps should be avoided. Such products may increase vaginal dryness.
However, topical estrogen should be avoided by women:
1. Who have been diagnosed with breast cancer, more so when they are using aromatase inhibitors
2. Who have had/have endometrial cancer
3. Who suffer from vaginal bleeding, the cause of which cannot be identified
4. Who are breastfeeding or are pregnant
If you wish to discuss about any specific problem, you can consult a gynaecologist.
2709
people found this helpful
Shared 1 year ago • Featured Tip
Pregnancy brings with it a new set of additional responsibilities. The mother has to be extra vigilant about monitoring and caring for her health. This ensures that sufficient nutrition is being provided to the growing infant, at the same time, ensuring no harm comes through you. Listed below are some simple ways to do the same.
Prenatal care: As soon as you realize that you are pregnant, it is advisable to consult to a doctor or a midwife about proper prenatal care. This could include anything and everything from prenatal vitamins to food habits to exercise to sleeping habits to periodic scanning – the whole hog.
Diet: You need to ensure two things: that you are eating enough for two people, and also that everything is healthy and not harmful for the little one that gets all its nutrition through you. The diet should be healthy, nutritious, wholesome, and of course free of junk. Some pointers to a healthy diet include:

Include a good amount of fruits and vegetables every day; break it into five small portions.
Sufficient amount of carbohydrates should be the basis of each meal.
Whole grains are preferred to white grains, which also give good amount of fiber.
Avoid eating non-pasteurized dairy products, uncooked or undercooked food, and smoked seafood.
Folic acid is compulsory for the first trimester as it helps to protect your unborn baby from developing neural tube defects such as spina bifida. Also, it helps to prevent other birth defects, such as a cleft palate .

Weight gain: If your weight was normal for your age and height before pregnancy, expect to add about 12 to 15 kg during your pregnancy. Consult with your doctor on weight changes and nutritional aspects to monitor weight throughout pregnancy. This could change based on if it is twins, your weight before pregnancy, and body type.
Exercise: There are specific exercises designed to benefit the pregnant women. Whether it is walking or swimming aimed at improving overall health or Kegel exercises aimed at improving vaginal and perineal muscles, your doctor should be able to draw up a routine. Exercising while pregnancy is being increasingly encouraged for the following reasons:

Improved energy levels
Controls back pain
Improved sleep pattern
Improves constipation
Improves muscles strength and endurance

Lifestyle changes: With pregnancy setting in, it is time to bid goodbye to smoking and drinking alcohol. Continued smoking after onset of pregnancy has many serious complications, including growth retardation, low birth weight. Alcohol can lead to miscarriage, stillbirth, and premature delivery.
These are simple ways to monitor and care for your and of course, the baby's health throughout pregnancy.
2685
people found this helpful
Shared 1 year ago • Featured Tip
Normal delivery or vaginal delivery is when childbirth takes place without the use of any vacuum extraction or forceps. It is basically when a woman goes into labour without the use of any other external drugs which induce labour. C-Section or rather caesarean section is basically when a baby is delivered surgically via an incision in the mother's abdomen. This is usually performed when a normal delivery can put the child's or the mother's health at risk. It is also performed when you are expecting twins or rather multiples.
Why Normal Delivery is preferred over C-Section Delivery?
One of the major benefits of having a normal delivery over a C-Section is that the former leads to a shorter hospital stay as there is no major surgery involved. If there is no surgery involved then obviously the risks associated with it, such as, permanent scarring, severe bleeding, septic infection, are completely eliminated.
Reaction to anaesthesia is another thing that one must consider and it is the most crucial difference between a normal and a C-Section delivery. As C-Section is basically a surgery, the mother is administered an anaesthetic to numb the pain. Sometimes, even spinal anaesthesia is used and the side effects of it include: back pain, prolonged numbness or weakness, shortness of breath and in extreme cases, even maternal morbidity (death during pregnancy).
After C-Section delivery, there can be a severe loss of blood leading to hysterectomy (permanent removal of the uterus).
The best reason to avoid a non-planned C-Section is because, once a C-Section has been done then there is a potential risk of having all your future deliveries done via C-Section.
A research has shown that women who deliver via C-Section are less likely to start early breastfeeding as the recovery time from a surgery is pretty high. If you wish to discuss about any specific problem, you can consult a gynaecologist and ask a free question.
2548
people found this helpful
Shared 2 years ago • Featured Tip
Urine incontinence is a condition that can be caused by one's everyday habits, side effects to medication, or any other long-term physical ailments. A thorough check-up by your doctor can help in getting to the root cause of this condition.
Certain beverages, medicines and foods can act as diuretics. This leads to bloating in your bladder and an increase in the volume of your urine. They include the following:
Liquor
Caffeine
Aerated drinks
Artificial sweeteners
Corn syrup
Drinks that contain high doses of artificial flavours, sugar or acid, particularly citrus based beverages
Heart medicines, narcotics, and muscle relaxants
Extensive intake of vitamins B or C
Urinary tract infection (UIT)
Other causes:
Urinary incontinence can also be caused by the following:
Pregnancy: Hormonal changes and increasedweight of the uterus can cause stress incontinence (Learn more about healthy pregnancy).
Childbirth: Delivery can weaken the muscles required for bladder control. It damages the bladder nerves and steady tissue. With prolapse, the uterus, bladder, or the intestine can be pushed down from their usual position and might even protrude into the vagina.
Changes developed with age: Maturing of the bladder muscle can weaken the bladder's ability to store urine.
Menopause: After menopause,women deliver less estrogen. Disintegration of these tissues can cause incontinence.
Hysterectomy: In women, the same muscles and tendons support the bladder and uterus. Any surgery that removes the uterus may harm the supporting muscles, which can prompt incontinence.
Expanded prostate: Particularly in older men, incontinence usually occurs from growth of the prostate organ, a condition known as considerate prostatic hyperplasia.
Prostate cancer: In men, stress incontinence or urge incontinence can be connected with an untreated prostate disease. Incontinence is a reaction to medicines prescribed for prostate growth.
Obstruction: A tumour in your urinary tract can disrupt the typical stream of urine, prompting flood incontinence. Urinary stones at times cause leakage of urine.
Neurological disorders: Various sclerosis, Parkinson's illness, stroke, a mind tumour or a spinal damage can meddle with the nerve signals. These are important in keeping control of the bladder.
Your specialist may suggest the following:
Bladder control: You may begin by attempting to hold off for 10 minutes each time you feel a desire to urinate. The objective is to extend the time between visits to the toilet until you start urinating in two to three hour intervals.
Two-fold voiding: Twofold voiding implies urinating, then holding it for a couple of minutes and attempting once more. This exercise can help in leveraging better control in the long run.
Fixed toilet time: You may attempt to urinate every two to four hours instead of sitting tight when the need arises.
Liquid intake and diet: You may need to stay away from liquor, caffeine or acidic foods. Also, the fluid intake may have to be reduced in such cases.
2600
people found this helpful
Asked for female, 19 years old from Hyderabad
The chances are you may have failure with the medical method of abortion if the drug was not absorbed in your system. However if you have already started to bleed wait for a couple of days for the full response. Vomiting and loose motions reduce the efficacy of these med for obvious reasons. Het sonography done after a week to see if the abortion is complete. Better see a gynec. These things are too precarious to manage by yourself. It may backfire.
3
people found this helpful
Shared 2 years ago • Featured Tip
Vaginal Vault Prolapse is the condition where the upper portion of vagina may lose its normal shape and drop or sag down into the vaginal canal or maybe even outside the vagina. This may occur after a hysterectomy or even simultaneously with uterine prolapse.
The treatment of Vaginal Vault Prolapse varies with the severity and extremity of your symptoms. Your healthcare provider may suggest medications and physical therapy to treat your condition, if you feel that the prolapse is not bothersome. However, you might have to undergo surgery later if your symptoms worsen and the prolapse affects your quality of life and hinders functional ability. You must keep in mind that usually more than one area is affected by weakness in your pelvic floor.
The symptoms of Vaginal Vault Prolapse include, backache, pelvic heaviness, bulging mass into or sometimes outside your vagina that hinders normal activities such as walking and sitting, vaginal bleeding and releasing urine involuntarily.
Treatments:
Medication: Most of the women with this condition usually go through menopause around the same time. Since the estrogen levels are severely lowered during menopause, it causes vaginal dryness. Discussing about estrogen therapy with your healthcare provider is a must if you wish to remedy your vaginal dryness. Not every woman should take estrogen so it is imperative to talk to a medical expert first. Usually women are treated with estrogens before they go into surgery.
Physical therapy: Most healthcare experts recommend pelvic floor exercises as physical therapy using biofeedback so as to strengthen the specific muscles of your pelvic floor. Biofeedback is the usage of monitoring devices that contain sensors and are placed either in your rectum, vagina or on your skin. Biofeedback is very important because it tells you the strength of each muscle you are squeezing i.e. contractions, and if you are squeezing the right muscles in order to perform the exercise correctly. Long term usage of biofeedback in physical therapy leads to strengthening of your muscles and a reduction in your symptoms.
Surgery: Corrective surgery may be performed on you by the surgeon either through the abdomen or vagina. If the surgeon is performing the corrective surgery through the vagina, he will use the ligaments, which support the uterus to solve the problem.
Related Tip: "5 Unconventional Questions About Vaginal Health"
4749
people found this helpful
Asked for male, 36 years old from Chennai
There is no contraceptive pill thats prescribed for 15 days. Normally cyclic hormonal contraceptive pills are taken for 3-4 weeks followed by withdrawal periods after which one can start next cycle.
1
person found this helpful
View All Feed
Near By Doctors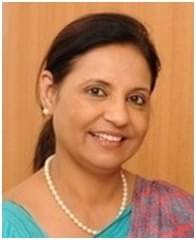 MBBS, DGO, MD, Fellowship in Gynae Oncology
Gynaecologist
International Fertility Centre Delhi,
Book Appointment

Book Appointment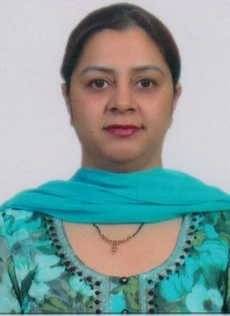 Fellowship in Gynae Endoscopy, FMAS, DNB, DGO, MBBS
Gynaecologist
Max Smart Super Specialty Hospital,
Book Appointment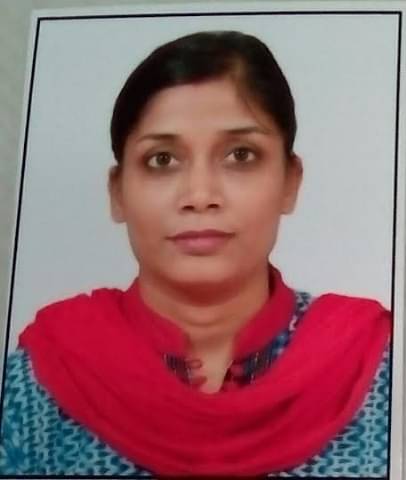 MD - Obstetrtics & Gynaecology, MBBS
Gynaecologist
SCI International Hospital,
Book Appointment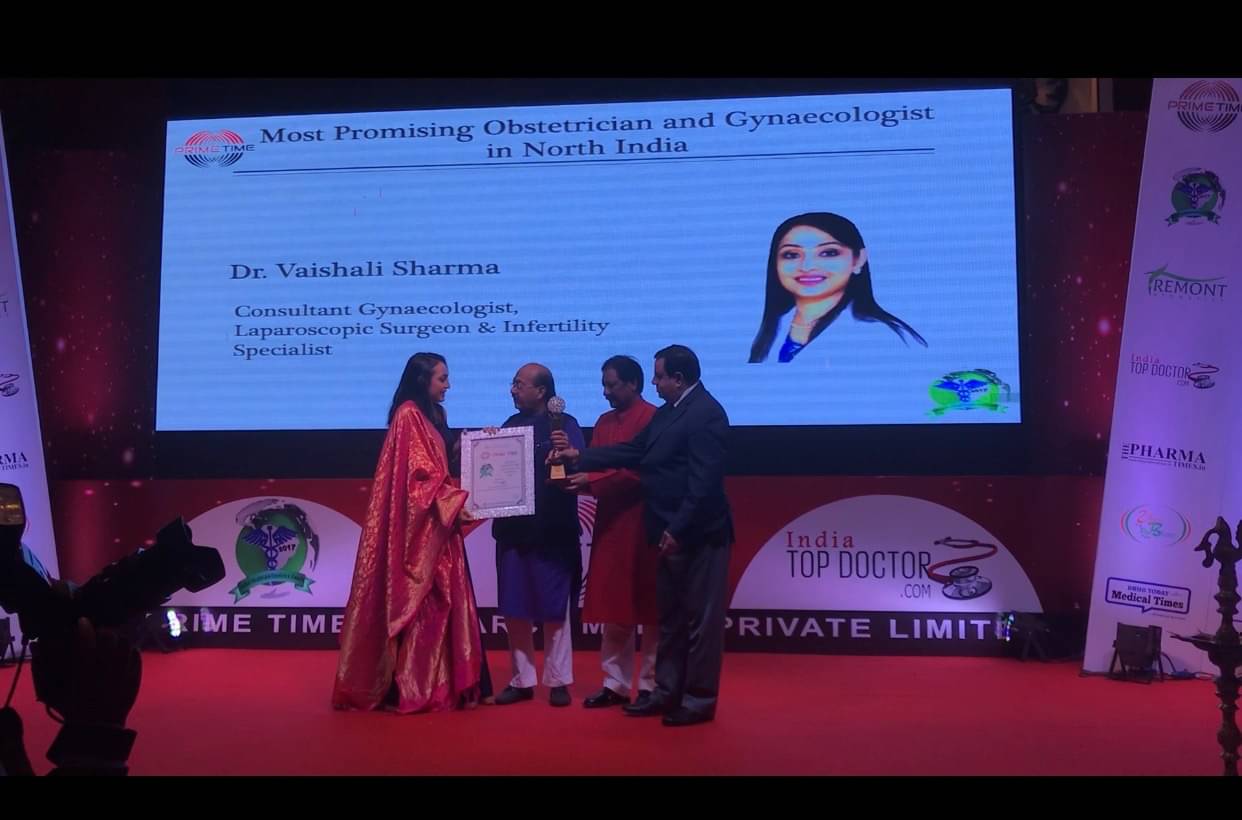 MD - Obstetrtics & Gynaecology, MBBS, Diploma In Specialised Advanced Gynaecological Endoscopy
Gynaecologist
Book Appointment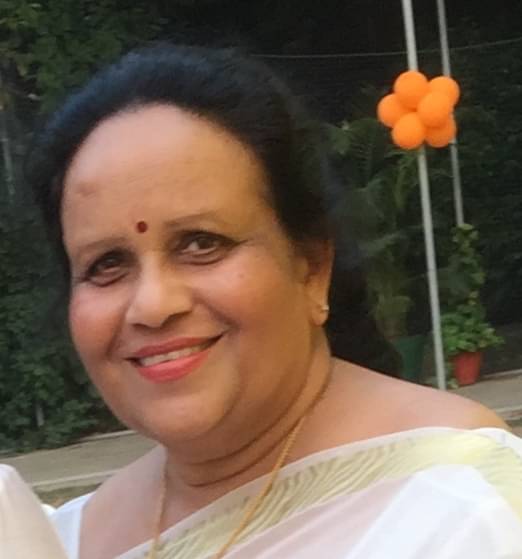 MBBS, MRSH, MDP(HM)
Gynaecologist
Book Appointment