Personal Statement
I believe in health care that is based on a personal commitment to meet patient needs with compassion and care.
...more
I believe in health care that is based on a personal commitment to meet patient needs with compassion and care.
More about Dr. Neha Shukla
Dr. Neha Shukla is a prestigious and significant Ophthalmologist with a high amount of excellent patient reviews and 11 years of experience in her hand. Her reputation and knowledge in the field of Ophthalmology is great. She has received wonderful reviews from a lot of satisfied patients who are genuinely happy with the effective treatment and fruitful results received thereafter. She has pursued MBBS in the year 2005 from Sham Shah Medical College. He has also completed his DOMS from the very same college in 2007. You can fix an appointment by going to his clinic at Adarsh Nagar, Jaipur, Rajasthan, or you can also reach him via call. The main services and treatments she supplies to her patients include eye check-up, eye muscle surgery, oculoplastic surgery, blepharoplasty, LASIK surgery treatment and decreased vision treatment. Other services provided by her encompasses by retina surgery, squint surgery, refractive surgery, canaloplasty and macular degeneration treatment. Dr. Neha Shukla is considered one of the best Ophthalmologists who has ethical beliefs and thinks those beliefs must be widely remembered. She also works on the principle of providing effective and quick services to her patients.
Info
Education
DOMS - Sham Shah Medical College - 2007
MBBS - Sham Shah Medical College - 2005
Languages spoken
English
Hindi
Location
Book Clinic Appointment with Dr. Neha Shukla

Vasant Plaza, Near Fortis Hospital, Aruna Asaf Ali Road, Vasant Kunj

,

Delhi
Get Directions


Consult Online
Text Consult
Send multiple messages/attachments. Get first response within 6 hours.
7 days validity
•
₹300 online
Consult Now
Phone Consult
Schedule for your preferred date/time
15 minutes call duration
•
₹300 online
Consult Now
Video Consult
Schedule for your preferred date/time
15 minutes call duration
•
₹300 online
Consult Now
Services
Submit Feedback
Submit a review for Dr. Neha Shukla
Your feedback matters!
Write a Review
Patient Review Highlights
"knowledgeable"
2 reviews
"Very helpful"
2 reviews
"Thorough"
1 review
"Well-reasoned"
1 review
"Caring"
1 review
Reviews
Dharitri
May 21, 2017
She is so nice that they even at odd hours one can call her in case of emergency. The overall outlook of the Okulo Eye Clinic was very nice. I was amazed that other doctors before her were not able to even diagnose my problem, but Neha Shukla did it immediately and started the poor eye sight treatment for it. It was a bad case of poor eye sight. Whatever tests the Neha Shukla prescribed, were very correct and the gave they gave us an exact idea about my condition. They took very nice care of me, i never felt that I am in a Okulo Eye Clinic. I am so much benefitted with her poor eye sight treatment, that i am perfectly fine now.
Annisa
Jan 27, 2017
Many people gave very positive feedback for Dr Neha Shukla. With the help of her eye treatment. I am feeling so great. Dr Neha Shukla certainly knows the in and out of her speciality. They took very nice care of me, i never felt that I am in a Okulo Eye Clinic. The waiting area in the Okulo Eye Clinic is very comfortable for elderly patients. She is not just friendly, but also is very motivating. I am so much benefitted as she did my eye check up and provided me the necesasary medication.
Anubhuti
Mar 2, 2017
The dry eyes treatment for dry eyes has helped me greatly and now I am perfectly fine. Hygiene is very important, and I must Okulo Eye Clinic was extremely clean. I am really grateful as her dry eyes treatment has give me a ray of hope. Not only she is very calm and composed, but is also a very understanding doctor. I thought it was something very normal, but then I realised i have dry eyes . I consulted a number of specialists but the way she treated me was the best
Rigved
May 2, 2017
I am almost my normal self post the treatment and for that my Neha Shukla is the reason. Someone from the office, referred us that Neha Shukla. The staff was very attentive to my needs. She definitely is aware about the latest and advanced ways to treat serious cases. The interior of the Okulo Eye Clinic was no nicely done, it was so clean. Due to my pooreyesight my daily activities were suffering. She is very patient with all her patients.
Kaushik
Feb 9, 2017
I was suffering from eye pain for such a long time. Due to my eye pain my daily activities were suffering. The facilities available in the Okulo Eye Clinic are very nice. Dr Neha Shukla is not just friendly, but also is very motivating. She is not just highly qualified, but has years of experience in handling high risk cases. I owe her a big thanks for making me fine again.
Manish Kumar
Jun 8, 2018
Very nice. She is very funny and talented.
Feed
Meibomianitis is a disease that occurs when the lubrication glands of the eyes called Meibomian glands malfunction. The function of these glands is to produce oil that keeps our eyes lubricated and moisturised. Due to some reasons that we shall be looking at later, these small glands flip their switch and start producing excessive oil or just get inflamed causing Meibomianitis.
Bacteria also collect and prosper on the eyelids in the extra oil adding to the malaise.
So, how do you confirm that you have Meibomianitis?
Look out for these symptoms:
swelling and redness of eyelids

burning sensation in eyes

itchiness

flaking skin around eyes

crusted eyelashes

light sensitivity

frequent styes or bumps along the eyelids typically caused due to excess oil secretion and inflamed Meibomian gland

excessive blinking

blurred vision

loss of eyelashes
Like with all diseases, the severity of symptoms varies from patient to patient. A few may experience only mild symptoms, while others have to grapple with severe irritation and burning.
We suggest that you don't wait for your symptoms to become extreme before you visit your doctor.
Root Causes of Meibomianitis:
We already know that Meibomianitis occurs when the meibomian glands in the eyelids don't function properly.
But why does this happen?
The answer is that Meibomianitis is caused by any condition that increases oil production in oil glands. Like:
hormonal changes, especially during adolescence

allergies

skin conditions, such as acne and rosacea

eyelash lice

acne medications which actually encourage the growth of bacteria on the eyelids

A few contact lens solutions

Infected eye makeup
Meibomianitis, however, is not contagious.
Diagnosis and Cure:
When you go to a doctor with symptoms of meibomianitis, he will examine your eyes, focusing on eyelids and the front surface of your eyeball. By doing this, he will be able to identify whether you have blocked meibomian glands.
Next, he will use a swab to collect a sample of the crust or oil from your eyes and send this sample to a lab to be tested for bacteria.
If the test is positive, your doctor will recommend a thorough cleaning of your eyelids with warm water. He may also prescribe antibiotics or steroids to treat your eye condition in form of eye drops or creams applied directly to your eyelids, or in pill form.
Apart from this, you may have to forego wearing of contact lenses and treatment for your acne and rosacea. We also recommend that you go make-up free as this causes a buildup of bacteria and always maintain proper eye hygiene so that your oil glands remain infection- free always.
In case you have a concern or query you can always consult an expert & get answers to your questions!
2805
people found this helpful
Before you go through this, just close your eyes for a few seconds and ponder how your life would be if you are unable to see? Pathetic isn't it? Eyes are one of the greatest gifts from the almighty, and it is your sole responsibility to protect them and keep in optimal health so that you too can keep on enjoying the beauty of nature.
Sometimes people are too lazy to go for an eye checkup when there is absolutely no vision problem and in other cases, people just don't feel it is important to go for an eye checkup once in a year. However, routine eye exams are crucial for every person regardless of the age, gender, origin or habits. It is not just for individuals with poor eyesight but for everyone with or without eye problems. Here are the top reasons why you must be paying a visit to an ophthalmologist.
Getting the prescription updated: You may think that your eyes are fine and there is nothing reasonable in visiting an ophthalmologist. But it is a general human tendency to neglect things until it is so late that nothing can be recovered. And your eyesight and eye health is no child's play- it is vital in directing the quality of your life. The skilled ophthalmologist can monitor the condition of your eyes and follow up the changes that have taken place over time. Your eyes and their features are unique, and thus it becomes easier for the expert to detect what's been altered in them.
Seeing to the best of your abilities: People with corrective lenses often experience the need for tracking the periodic changes that have already taken place. Your eyes alter their shape and condition with time. Thus, keeping your prescription updated offers a subtle yet crucial advantage that you may not have considered before. Some of them are even concerned with your safety such as your ability to see while you drive at night.
Eye diseases can be secretive: Sometimes, vision issues can come in quickly but often eye disorders tend to creep up that most individuals are not able to see. The deterioration can be so subtle and slow that you are unable to detect anything until it has progressed to a great extent. Eye diseases such as diabetic retinopathy and glaucoma typically have no symptoms, which can be detected at an early age.
And it goes without saying that vision loss cannot be reversed. But in case you visit your ophthalmologist regularly from an early age, vision loss can be prevented or at least slowed down.

2743
people found this helpful
If your eyes suddenly look reddish and feel extremely itchy, you may be suffering from allergic conjunctivitis. Allergic conjunctivitis is triggered by exposure to allergens like pollen or mold spores. An allergy to eye drops or contact lens solution can also trigger this condition. Allergic conjunctivitis is a very common health condition and more common during the hay fever season.
There are two types of allergic conjunctivitis; acute allergic conjunctivitis and chronic allergic conjunctivitis. Acute allergic conjunctivitis is characterized by the swelling of eyelids and intense itchiness and burning. Amongst the two, this is a more common condition. Chronic allergic conjunctivitis can occur during any season and has symptoms that come and go. It is a milder response to allergens such as dust, food, pollen, chemical scents etc.
On presenting the symptoms of conjunctivitis to a doctor, he may ask for an allergy skin test, a blood test or a scraping of the conjunctival tissue to understand the type of conjunctivitis you are suffering from. Allergic conjunctivitis can be treated with a combination of medication and home care.
Antihistamines are the most common form of treatment for this disease. This can reduce and block the release of histamines in the body. Artificial eye drops may also be used to create a screen over the eye and prevent the eye from coming in contact with the allergen. Eye drops may also be used to shrink swollen blood vessels in the eye. Steroid eye drops may also be used along with anti inflammatory eye drops.
Home care to treat allergic conjunctivitis focuses on preventing the trigger. Today, apps on your phone can update you n the pollen levels in the air. Close your windows every time you notice a higher than normal pollen count and keep your home as dust free as possible. You could also use an air purifier in your home. Also, avoid exposure to strong chemicals, dyes, perfumes etc.
To avoid the condition from worsening, avoid rubbing your eyes and wash your hands every time you touch your eyes. Disinfect your towels, sheets and pillowcases that come in contact with your eyes every few days with hot water. Wash eyes with cold water twice daily especially after coming home from outside. Do not share your make up or brushes with other people. This is a healthy habit to follow even when you are not suffering from this condition. While you suffer from pink eye you should also not wear contact lenses. Once the eye has healed, discard the old lenses and replace them with a new pair. If you wish to discuss about any specific problem, you can consult an Ophthalmologist.
2818
people found this helpful
Diabetic Macular Edema (DME) is an accumulation of fluid in the macula(part of the retina that controls our most detailed vision abilities)due to leaking blood vessels. DME develops in eyes wth diabetic retinopathy. Diabetic retinopathy is a disease that damages the blood vessels in the retina, resulting in vision impairment. Left untreated, these blood vessels begin to build up pressure in the eye and leak fluid, causing DME.
DME is associated with:
Those who have had diabetes for an extended amount of time
Severe hypertension (high blood pressure)
Hypoalbuminemia (low levels of protein in body fluids)
Hyperlipidemia (high levels of fats in the blood)
Symptoms: Common symptoms of DME are
Blurry vision
Floaters
Double vision
Eventually blindness if it goes untreated
Who is at risk of diabetic macular oedema:
About 1 in 3 people with diabetes develop macular Eedema. People with type 1 and type 2 diabetes are at a higher risk of getting diabetic macular oedema. Also other risk factors are:
Poor control of blood sugars
High blood pressure
High cholesterol level
In smokers
How is diabetic macular oedema detected:
Diabetic macular oedema can be detected during regular visits to the doctor. Patients with diabetes should be offered screening tests. Digital photographs of the patients can be taken as they show the early signs of diabetic macular oedema, though changes in vision might not be noticed at this time.
What happens when you attend the medical retina clinic:
When you go for an eye checkup you will undergo a comprehensive examination which includes:
Visual acuity test: This is a sight test which measures how well you can see the different distances
Eye pressure test: This test is done to measure the pressure of the eyes and usually drops which numb the eyes are used when this test is conducted
Dilated eye examination: In this the drops are placed in the eye to dilate the pupils and then the back of the eye is examined.
Fluorescein angiography: This is a diagnostic test in which an injection of fluorescein dye is given in the hand and then the photographs are taken.
Optical coherence tomography: This is done to measure the retinal swelling
How to reduce the risks of diabetic macula oedema:
The risk of diabetic macula oedema can be reduced by quitting smoking, and to make sure that blood sugar and cholesterol levels are under control. This is achieved by regularly measuring the cholesterol and blood sugar levels. If you wish to discuss about any specific problem, you can consult an ophthalmologist.
2721
people found this helpful
Glaucoma is a group of eye diseases characterised by damage to optic nerve usually due to excessively high intra ocular pressure (eye pressure). If left untreated can lead to optic nerve damage resulting in progressive, permanent vision loss. Glaucoma usually affects people above the age of 40, but can affect younger people as well. This condition causes fluid to build up in the eye, which puts pressure on the optic nerve.
There are broadly two types of glaucoma - Open angle glaucoma ( more common in elderly) and angle closure glaucoma.
Women are more likely to suffer from glaucoma than men are. Ethnicity also plays an important role in determining the risk of suffering from this condition. East Asian and African Americans have a high risk of glaucoma, as they have a shallow, anterior chamber depth. Some of the other conditions that can increase a person's risk of glaucoma are:
Hypothyroidism
An earlier eye surgery
Tumours
Injury to the eye
Long term corticosteroid medication
If diagnosed early enough, glaucoma can be treated and its effects can be reduced. However, the damage already caused by glaucoma cannot be reversed. The aim of glaucoma treatment is to either reduce the production of fluid in the eye or improve its flow. This helps slow down the progression of this disease and prevents any further loss of vision. Glaucoma treatment usually takes the form of eye drops or surgery.
Eye drops are the first step towards treating glaucoma. There are many different types of eye drops. Prostaglandin analogues aim at increasing the flow of fluid out of the eye and are usually prescribed in cases of swelling around the rim of the eyes, darkening of the iris and blurred vision. Beta-blockers can also help lower the secretion of fluids in the eye.
Patients who are also suffering from diabetes or lung conditions such as bronchitis may be prescribed cholinergic agents, carbonic anhydrase inhibitors or sympathomimetic drugs. Cholinergic agents help improve the outward flow of fluid in the eyes while Carbonic anhydrase inhibitors reduce fluid production in the eyes. Sympathomimetic drugs do both reduce the production of fluids and improve outflow.
If the eye drops are not effective, surgery may be advised to lower the pressure built up in the eye. Some of the common types of surgery for glaucoma are:
Trabeculoplasty: This procedure involves directing a high-energy laser beam into the eye to open clogged drainage canals. The surgery has high success rates but the problem may recur after surgery.
Filtering surgery: This involves creating an opening in the eye and removing a part of the trabecular meshwork, thus allowing fluid to flow outwards.
Drainage implants: Children or patients with secondary glaucoma may be treated with this surgery where a small silicone tube is placed in the eye to aid in fluid drainage.
In case you have a concern or query you can always consult an expert & get answers to your questions!
2938
people found this helpful
The eyes are such a complex structure that even minute changes in the extremely complicated internal structure affects the most important function of the eye, vision. And anyone with a vision problem can vouch for the extent of effect it has on the quality of life. Whether you are able to see only things at a close distance or far off, it is definitely difficult.
The good news, however, is that with the thorough understanding of the eye's structure, these abnormalities can be corrected and absolutely normal vision can be restored. While surgery was the only mode of correction a few decades ago, but laser has come to rescue, especially in intricate structures like the eye.
LASIK is an abbreviation for laser in-situ keratomileusis. This is the most common and popular method to correct vision in errors of refraction. In all these conditions (as below), the cornea which is the clear portion in the front of the eye is affected.
The light passes through the cornea, lens and falls on the back of the eye (retina), where an image is created, sent to the brain where it is reversed, and this is what we 'see.' Each of these parts have to be in perfect condition in order to produce this proper sight. Errors of refraction fall into three main categories.
Nearsightedness: There is difficulty in seeing far off objects, so road signs and boards are difficult to follow. Seeing objects that are closer is not affected. Most important cause is excessive staring into computer monitors.
Farsightedness: The person has difficulty seeing things that are nearby and has to hold them at a distance for clarity.
Astigmatism: Light rays merge to focus on multiple points either in front of or behind the retina. Normally, however, they should focus on a single point on the retina. There could be blurred vision, squinting, and eye strain.
What is done?
During the laser surgical procedure, ultraviolet laser beam is directed at the cornea. It is reshaped - made thinner in nearsightedness, elongated in farsightedness, and restoring the normal shape in astigmatism. This ensures that light is focused properly on the retina, producing sharp images and restoring vision.
Benefits:
Success rate as high as 96% - most patients no longer need the glasses or contacts they were using earlier
Minimal pain
Immediate correction of vision
No stitches required
Further adjustments to vision using glasses or contact lenses can be made if required
While errors in refraction are extremely common, there is no reason to panic. Corrective measures are also available, which can restore an almost normal vision. If you wish to discuss about any specific problem, you can consult an ophthalmologist.
2496
people found this helpful
A red eye is one of the first and most common symptoms of conjunctivitis. Conjunctivitis is the inflammation of the tissue that lies over the white part of the eye and lines the inner side of the eyelid. It is usually the result of bacterial or viral infection and can easily spread. However, it can be allergic which is not contagious. Conjunctivitis can also be a symptom of STDs like gonorrhea or Chlamydia. In newborns, conjunctivitis can be vision threatening while in grownups it is not considered a serious health risk.
The symptoms of conjunctivitis differ according to the cause of the infection. Some common symptoms of conjunctivitis are:
Yellowish green or white discharge
Redness
Swelling and puffiness of eyelids
Waking up to crusted yellow discharge
Itchiness and burning in the eyes
Increased sensitivity to light
Blurred vision due to discharge and watering
An eye examination and testing a sample of the fluid secreted by the eye can be used to diagnose conjunctivitis. It can easily be treated at home and does not require hospitalization. Antibiotics are often given in the form of eye drops and ointments to treat conjunctivitis. Wash your eyes before putting the eye drops. Once applied, close your eyes and roll the eyeball around to distribute the medicine and keep it from overflowing out of the eye. Wash your hands immediately after applying the eye drops.
Viral conjunctivitis is highly contagious. If you are suffering from it, you should take a few days off work and restrict your social interactions. Wash your hands frequently as you may unconsciously rub your eyes. This is especially important with regards to meals and finger foods. Also, avoid sharing towels, pillow cases etc to minimize the transmission of the disease from one person to another.
Avoid using makeup while being treated for conjunctivitis.
With conjunctivitis, the eye is more sensitive to irritants and thus a speck of makeup can worsen the situation. Also, avoid contacts. If you wear contacts regularly, dispose the current set and start using a fresh set after your doctor gives you a clean chit. Artificial tears or non-prescription eye drops can also be used to relieve the itchiness and burning in the infected eye. If only one eye had been affected by conjunctivitis, do not use the same eye drop bottle for both eyes. If you wish to discuss about any specific problem, you can consult an ophthalmologist and ask a free question.
2771
people found this helpful
Cataract is clouding of clear natural lens present inside the eye, this is a major cause of decreased vision in elderly. Cataracts can occur in one or both eyes, usually developing very slowly. Things look blurry, hazy, less colourful and less sharp with cataract.
Most cataracts are related to ageing, however many other factors can either increase the rate of formation or cause cataract formation.
Causes of Cataract Formation-
Ageing: Most common cause. As the proteins present in the lens of the eye degenerates over the years ( just like any other organ) cataract is formed. If you are having Diabetes or hypertension, the rate of formation gets accelerated.

Radiation: Prolonged exposure to ultraviolet rays, especially UV-B rays, results in cataract in your eyes. Wearing sunglasses in the daytime helps in slowing down the process of cataract.

Genes: Many genetic disorders can result in congenital cataract ( cataracts present since birth) or early formation. Like in Lowe syndrome or Down's syndrome.
How To Detect Cataract?
Certain signs and symptoms suggest the existence of cataract in the eye. Depending on the type and level of cataract, problems in vision occurs. The main symptom is foggy cloudy vision as if seeing through a dirty glass window.
Other Symptoms are-
inability to see clearly in bright light (during the day) which becomes better in dim light ( evening and night) and vice versa.
watery, tired eyes - mild pain in and around eyes.
yellow tinge in vision
Halos around light bulbs or bright light.
If you are experiencing above symptoms and having problems in viewing things clearly, consult an ophthalmologist and get your eyes checked.
2969
people found this helpful
Problems in vision are a common occurrence these days; various factors such as spending a lot of time looking at smartphones and computers are a major cause of these problems. There are various natural remedies which can help you improve your eyesight, they are:
Wash, especially after coming back from outside, your eyes regularly: Washing your eyes regularly with water helps in clearing out debris from the eyes and relaxing the eye muscles.
Eat Healthy: Eating a healthy diet that has lots of fruits and vegetables are good for the eyes as they contain important nutrients such as vitamin A. You should include foods such as carrots, fish oil, cabbage and eggs in your diet.
Walk barefoot: Walking barefoot on green grass is therapeutic for your eyes as it enhances your eye power. It is recommended you walk early in the morning to get maximum benefits.
Eye exercises: You should do various eye exercise to improve your eyesight as these exercises help in rejuvenating muscles of the eye. The muscles in the eye are strengthened which leads to better vision.
Triphala remedy: This is a treatment that combines three herbal fruits which treat various eye disorders, eye weaknesses and hair problems. Triphala helps in eliminating toxins from your body and make your eyes healthy.
Reduce screen time: Avoid extra working hours on computers and mobiles as far as possible. Especially playing video games. This can save you from computer vision syndrome.
Avoid frequent rubbing of eyes: This habit can lead to frequent infections and shedding of eyelashes . Also, this is one of the causes of dark circles.
Proper sleep: Importance of proper rest to the eyes cannot be denied and is equally important in general wellbeing.
Lastly, if anything is bothering your eyes seek help immediately before the problem increases.
2841
people found this helpful
Diet rich in omega 3 reduces dry eye symptoms and promote eye health.
View All Feed
Near By Doctors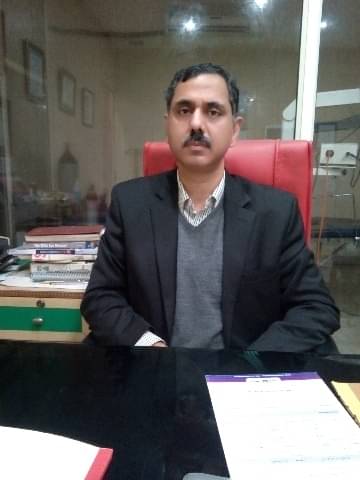 MD - Ophthalmology, MBBS
Ophthalmologist
Book Appointment

Cornea Cataract & Lasik
Ophthalmologist
Book Appointment
MS - Ophthalmology, MBBS Bachelor of Medicine and Bachelor of Surgery
Ophthalmologist
Apollo Spectra Hospital - Kailash Colony,
Book Appointment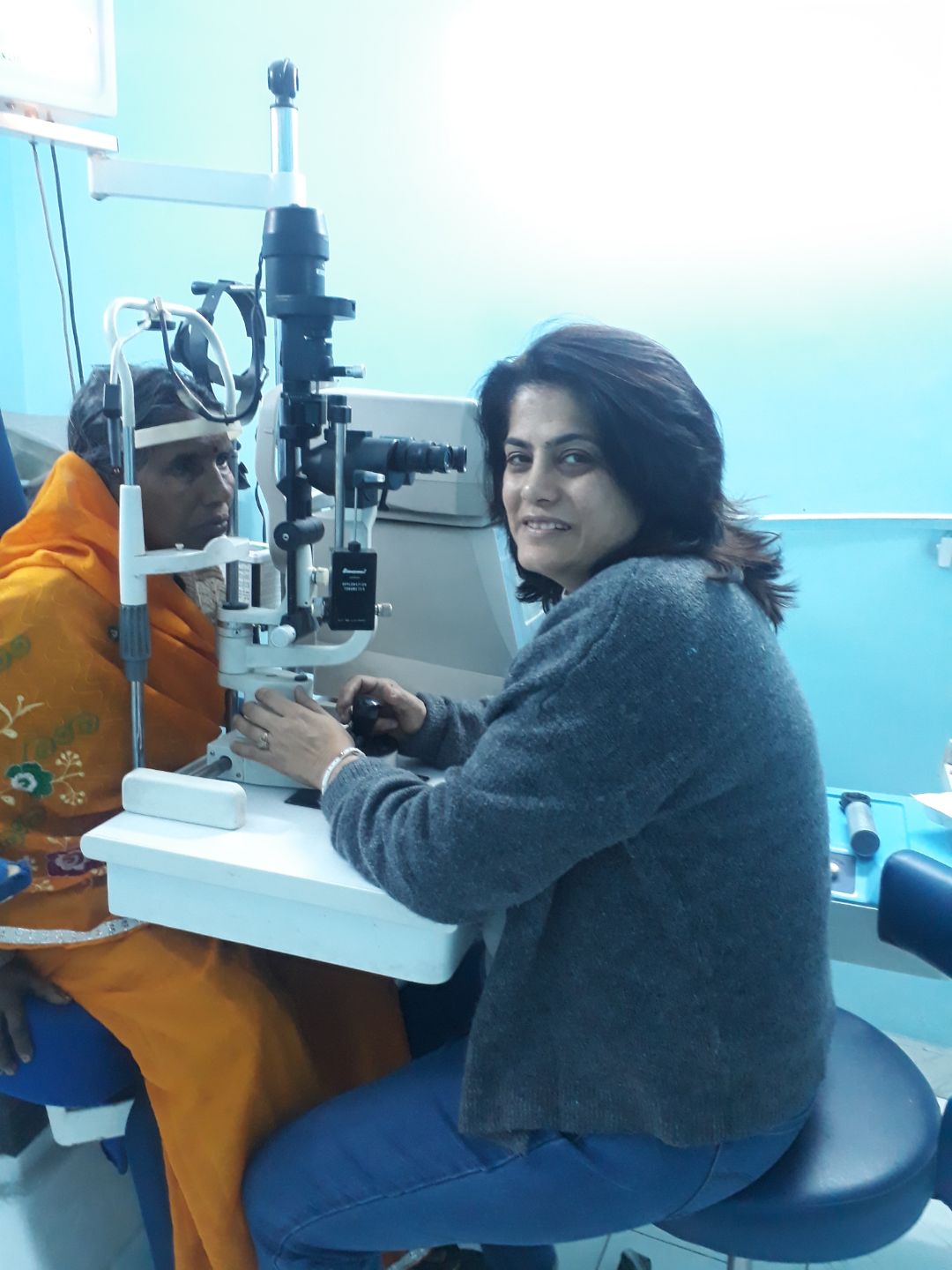 MBBS Bachelor of Medicine and Bachelor of Surgery, MS - Ophthalmology
Ophthalmologist
Book Appointment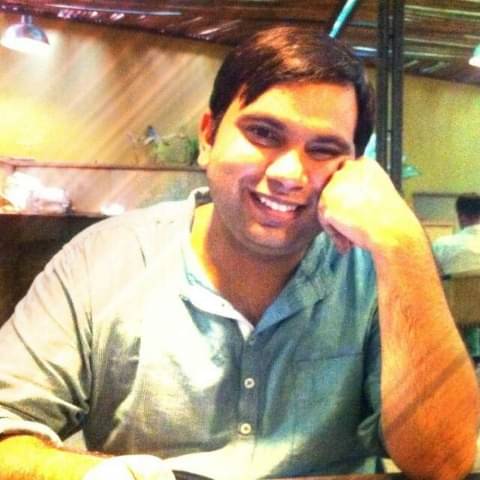 MS - Ophthalmology, MBBS, DNB - Opthalmology, Fellowship, Fellow of All India Collegium of Opthalmology
Ophthalmologist
Book Appointment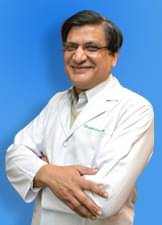 MD - Ophthalmology, MBBS Bachelor of Medicine and Bachelor of Surgery
Ophthalmologist
Book Appointment