Personal Statement
I believe in health care that is based on a personal commitment to meet patient needs with compassion and care. Dr Neeraj Wadhwa is a renowned medical professional on who you can depend ...
...more
I believe in health care that is based on a personal commitment to meet patient needs with compassion and care. Dr Neeraj Wadhwa is a renowned medical professional on who you can depend for obtaining optimal eye treatment. He has been into patients service for more than 6 years now. In all these years, he has worked with some eminent hospitals (govt. and private both) to expand his knowledge base. Moreover, he is a fierce competitor and likes to undertake intriguing cases. Dr Neeraj Wadhwa carries a reputation of diagnosing almost all eye health problems ranging from cataract. Lasik surgery. refractive surgeries to retinal lasers. squint- glaucoma and many more. Besides owning a clinic (Foresight Eye Clinic) in Malviya Nagar- New Delhi .Dr Wadhwa has served as a senior resident and consultant ophthalmologist in various hospitals in Delhi and NCR. The clinic is one stop centre for all eye health issues including comprehensive eye examination- vitreo retinal surgeries. pediatric ophthalmology contact lens fitting, etc. The passion Dr Neeraj Wadhwa has for ophthalmology is evident when he is treating his patients. Since diagnosing eyes require high amount of concentration, Dr Wadhwa meditates to keep it going. He dedicates success to his previously acquired training. He says without it he wouldn't have been able to reach where he is right now. When it comes to eye care, we do not leave it to chance to get an eye health issue fixed. There are multiple diseases related to our eyes and one can feel irrational and frustrated if caught between any of them. The role of an ophthalmologist is to diagnose and treat such problems effectively You can book an instant appointment with Dr. Neeraj Wadhwa on www.lybrate.com
More about Dr. Neeraj Wadhwa
Dr. Neeraj Wadhwa has over 17 years of experience as an ophthalmologist and has treated countless number of happy and satisfied patients over this time. Having worked in the field of ophthalmology in many renowned private and public sector medical facilities, Dr. Neeraj Wadhwa, who is an MD in ophthalmology and an is an FRCS, has a wealth of experience treating many types of disorders such as cataracts, eyelid deformities, squinted eyes, and reduced vision just to name a few. He also specializes in Lasik, ocuplastic and refractive surgery which are used to correct a host of ophthalmological problems. He owns the Foresight eye clinic in Malviyanagar, New Delhi while also being a consultant in many privately run and government owned medical institutions all across the National Capital Region. One of the many strengths of Dr. Neeraj Wadhwa is his ability to diagnose problems extremely accurately and suggest the best possible treatment specific to the person. He believes that treatment of any eye problem is a holistic process rather than just diagnosis and treatment. Thus, the care shown by him towards his patients is unparallel to others in the field of ophthalmology. As an eye doctor he understands that problems with your precious vision can be very frustrating and can have far reaching effects. Dr. Neeraj Wadhwa will not only help you correct your vision problems but his approach and treatment will help you regain confidence.
Info
Education
FRCS - Royal College of Surgeons - 2007
MD - Ophthalmology - AIIMS-Delhi - 2003
MBBS - University Of Delhi - 1999
Languages spoken
English
Hindi
Professional Memberships
All India Ophthalmological Society
Medical Council of India (MCI)
Location
Book Clinic Appointment with Dr. Neeraj Wadhwa
Consult Online
Text Consult
Send multiple messages/attachments. Get first response within 6 hours.
7 days validity
•
₹300 online
Consult Now
Phone Consult
Schedule for your preferred date/time
15 minutes call duration
•
₹300 online
Consult Now
Services
Submit Feedback
Submit a review for Dr. Neeraj Wadhwa
Your feedback matters!
Write a Review
Reviews
Verified
Sep 23, 2017
The clinic is very well maintained and clean.All sorts of equipment are present which is mandatory.The doctor was amazing when it comes to listening and analyzing the pain points of patient . The doctor gave enough time and explained my retina problems in detail. Dr. Neeraj Wadhwa is a very humble doctor and seems very experienced. Timely service and on time check up. It was the first time and everything was perfect there. I've an excellent experience and am very happy with the result of the treatment
Simran Singh
Jul 5, 2015
Very good eye surgeon . Excellent service with good quality work and very cooperative and friendly staff including doctors.. I will strongly recommend it.
Feed
Myopia is also known by the name of nearsightedness. It is one of the most common refractive disorders of the eye. Over the years, it has become more prevalent. According to a recent study conducted by the National Eye Institute (NEI), myopia has grown more prevalent from 25 percent in 1972 to around 40% percent in 2004 in United States.
The exact cause of the prevalence of this disorder in USA is not known. However, many doctors are of the opinion that eye fatigue due to overuse of computers can be the primary reason behind the spread of this disorder. It could also be affected by genetical links.
Myopia Symptoms And Signs:
It is time to take care of your eyes if you have difficulty in reading the sign boards on road or seeing objects from a distance. This could be a sign for myopia if you are able to see things clearly from a closer distance. There are several symptoms of myopia, including strain on eyes, headaches and squinting. If these signs don't vanish after wearing lenses or spectacles, you must consult an ophthalmologist.
What are the factors that cause Myopia or Nearsightedness?
It occurs at a time when the eyeball of the patient is too long. The lens of the patient will be too long as compared to the focusing power of the cornea or the eye lens. This condition leads to the focusing of light rays at a point in front of the retina. The rays don't focus directly on the retina's surface. Myopia can also be caused if the lens of the eye is too curved. Myopia can also be caused due to a combination of factors. The problem may start from childhood. You are also at the risk of developing the problem if your parents have had the problem.
Myopia Treatment:
Myopia is not a rare disorder of the eye. People living with myopia have several options of its treatment. It can be rectified or corrected with the help of spectacles and contact lenses. It can also be corrected by refractive surgery. The kind of treatment to be chosen depends upon the degree of your myopia. You will be asked to wear lenses or spectacles for a prescribed amount of time, depending upon the degree of your disorder.
If you are suffering from myopia, the doctor will prescribe you to wear spectacles or lenses of a certain power that will be preceded by a minus (-) sign.
3022
people found this helpful
Your eyes are one of the most important parts of your body. They are delicate and essential. But, there are instances of it getting injured. Corneal abrasion or scratched eye is one of the most common injuries related to the eye. It causes discomfort to the eyes. It also leads to reddening of the eye and makes it hypersensitive to light. Corneal abrasions are caused due to loss of corneal cell in the upper region of the cornea. The top or upper layer is known as corneal epithelium.
Cornea is the front part of the eye. It's task is to help in focusing of light and enables us to see objects. A good and healthy cornea is needed and a must for having good eyesight. Thus, it is always advisable to consult an ophthalmologist immediately after you notice a corneal abrasion or meet with an accident that has led to corneal injury.
What Are The Factor That Causes Corneal Abrasions?
There are a number of ways that can result in corneal abrasion. It should be kept in mind that anything that comes in direct contact with the eye can lead to corneal injury. It is a painful scratch on the clear part of the eye or cornea.countless ways to get a corneal abrasion. Objects ranging from tree branches, paper, make up tools, finger, pet, debris in the workplace to sports toll, anything can cause an injury to the eye.
Most of the corneal abrasions are n't caused due to traumatic incidents that are noticeable. Your cornea might get affected by sand, dust and any other tiny object. The chance of corneal abrasion increases with dry eyes. The problem gets worse at the time of waking up from sleep. If your eyes are dry, it will get hurt as the lids can tear and dislodge a part of the cornea. It is a myth that contact lenses protect your eyes. They can also be the cause behind corneal abrasion.
Symptoms Of Scratched Cornea:
It is important to know that the cornea is one of the most sensitive parts of our body. Any injury in the cornea can be really painful. Other symptoms may include redness, tearing, headache, blurry vision, etc.
Treatments For Corneal Abrasion:
The treatment depends upon the severity of the injury. Minor injuries can be cured with the help of non-preserved lubricating drops. It fastens the natural healing process. These are also treated with the use of antibiotic drops. The healing may take some two to three days times.
Treatment for a corneal abrasion depends on the severity of the wound and the cause. Minor abrasions sometimes can be treated with non-preserved lubricating drops to keep your eye moist and comfortable while your eye's natural healing process takes place. In critical cases, an antibiotic ointment might be asked to use for a longer period.
2683
people found this helpful
If you have got diabetes, then it is quite natural that you will soon face acute eye troubles. This is the reason diabetic patients are always suggested to keep their blood sugar levels controlled so that eye troubles can be easily avoided. Thorough medical check-up is required in order to detect conditions of the eyes. Some of the commonest eye troubles occurring due to diabetes are cataract, glaucoma, blurry vision, diabetic retinopathy and others.
List of eye diseases caused by diabetes:
Diabetic Retinopathy: When the retina's smallest blood vessels get severely damaged due to increased blood sugar, then this kind of eye condition occurs. Early detection of this eye condition can save your eyes, but if it is too late, then nothing can be done, and it might even lead to blindness.
Cataract: Fogging or clouding condition can bring this kind of condition and this can only be corrected by wearing proper corrective lenses. However, if you fail to control diabetes, then in spite of wearing glasses, your eye condition might get deteriorated day-by-day. Glared or blurred vision is the most common symptom in this regard.
Glaucoma: When the eye fluid is not drained properly, then this kind of eye trouble occurs. In fact, eye pressure increases to a great extent as a result of which delicate eye nerves can get severely damaged. The blood vessels of the eyes can get clogged causing greater interruption in vision. Medicines can make aqueous humor to get drained in a proper manner, and thus you should go for a proper eye check-up so that you can acquire the requisite medicines. Some popular symptoms of glaucoma are headaches, eye aches, blurred vision, watery eyes, vision loss and others.
Diabetic macular edema: This eye disease mainly occurs in the advanced stage of diabetic retinopathy. Macula is nothing, but the most delicate part of retina and when it gets swollen, then you might face this eye trouble. Only medications can help you to get rid of the same and thus immediate medical help is needed.
Blurry vision: Though this is quite a small and temporary eye issue for diabetic patients, but this condition might turn into a serious one if you neglect to correct the same in the very beginning. You might even face blindness due to negligence of this trouble. Also, fluctuating sugar-levels should be stabilized so that this kind of trouble can be easily tackled.
4219
people found this helpful
Cataract is generally associated with old age. However, in some unfortunate cases, children could be affected by cataract as well. A cataract can be defined as a cloudy or opaque layer that forms on the eye's natural lens that lies behind the iris and the pupil, leading to eventual loss in vision. Cataract can affect children in one eye or both eyes.
Cataract can be a congenital birth defect or can develop as the child grows older. The latter case is known as pediatric cataracts. The exact cause of cataracts in children is not known, but it has been associated with a number of genetic disorders, low birth weight and infections during pregnancy. Traumatic events such as an injury to the eye can also cause cataracts.
The earlier a cataract is diagnosed and treated, the better it is. It is easier to identify a cataract that affects both eyes than a cataract that affects only one eye. If a congenital cataract is not treated in time, the part of the baby's brain used for sight may not develop properly. Hence it is crucial to recognize cataract symptoms.
Here are a few you should look out for:
Not looking directly or responding to large, colourful objects.
Not being able to find small objects while crawling.
Excessive squinting or shielding their eyes to bright sunlight.
Eyes that do not focus on the same point.
White reflex instead of a red reflex in photographs.
Uncontrolled movement of the eye.
Cataracts that are too small to affect sight can be treated with eye drops to dilate the pupil. However, this provides only temporary relief. Surgery is the most preferred form of cataract treatment. This surgery can be performed even in the first few weeks of a baby's life. The child is put under anesthesia and a microsurgical instrument is used to break the lens into small pieces and remove it.
This surgery is followed by the use of lenses or glasses to help the eye regain its power to focus again. In some cases, the lens may be implanted to replace the natural lens. In cases where cataract affects only one eye or one eye is more severely affected than the other, there may be a tendency to develop amblyopia or lazy eye syndrome. In such cases, it becomes necessary to patch the good eye shut and stimulate vision in the eye that has undergone surgery.
3157
people found this helpful
While it's assumed that numerous eye injuries are inflicted at work, just about the same number of them may happen while at home. Luckily, most eye wounds are preventable. Find ways to prevent eye injuries, as the eyes are very sensitive and delicate.
Here is a list of some of the most common eye injuries and tips on how to prevent them:
A lot of eye injuries happen from dust particles entering the eyes, causing itching and burning sensation. Protective glasses should be worn when doing any kind of activity in a dusty area with flying particles.
Pencils, scissors, forks, knives and all similar sharp objects can cause a serious eye injury. Day to day household items like bungee cords, wire coat hangers, rubber bands and fishhooks are capable of causing eye injuries. You must always remain aware and super conscious while using such objects.
While performing activities such as dusting, sweeping or lawn mowing, make sure to protect your eyes well as dust is involved.
Children are very curious by nature. Thus, all hazardous stuff like fertilizers, acids should be kept away from their reach. These contain harmful chemicals, which may inflict fatal damage to the eyes.
Cooking powder and spices like chili powder can cause injury to the eye. Always wash your hands after using these items, so that you don't harm the eyes if you by chance rub them with your hands.
Precautions should be taken while dealing with heat or boiling water or oil. They may spill and cause damage to the eyes.
Secure floor coverings and railings. On the off chance that a kid or elderly man lives in your home, use a safety gate at the top and base of stairs, and consider covering sharp furniture edges and corners with a padding material.
While travelling in a car, abrupt jerking or breaks may cause the head to bump and cause injury to the eye. Always put on your seat belt and do not allow children to sit in the front of a car.
Many modern toys, which are very attractive have got sharp edges because of their fancy design. Abstain children from playing with these kinds of toys.
Laser pointers, a common fun gadget for children is very harmful and causes permanent damage to the retina. Stay away from laser pointers.
Wear eye gear to protect your eyes during sports activities. Also wear goggles during swimming as chlorine in swimming pool water damages the eyes.
Eye injuries may happen out of nowhere. You must always remain alert to avoid eye injuries.
3375
people found this helpful
LASIK stands for Laser In-situ Keratomileusis. This is a common eye surgery that helps in correcting vision problems. During this procedure, the cornea of the eye is cut across by a medical expert to raise the tissues and reshape them to correct vision. LASIK is suitable for patients who have shortsightedness, long sightedness or who suffer from astigmatism.

Here are the 5 benefits that a LASIK surgery offers:

1. Improved vision - A study reveals that 95% of the people who underwent this surgery achieved uncorrected visual acuity of 20/40 and 85% of the people achieved 20/20 vision. This procedure ensures that a patient achieves enhanced vision.

2. Quick results and recovery - This surgery enables you to return to your normal schedule immediately the day after the surgery. You can have clear and improved vision within a day.

3. Long- lasting outcomes - A minimum timeframe of 3 months is required for the eyes to adjust, after which LASIK results are permanently noticeable in a patient. No follow up procedures are required unless something wrong went with the surgery. The patient will continue to have improved vision unless there is any normal loss due to illness or aging.

4. No need of glasses -
You no longer require glasses as your vision turns to normal post-LASIK surgery.
5. Goodbye contact lenses -
LASIK surgery will help eliminate the need for contacts. You will be able to avoid all the problems pertaining to wearing a contact lens, including lens solution.
Related Tip: Know Everything About Eyelid Surgery Before Going For It ?
4086
people found this helpful
Near By Doctors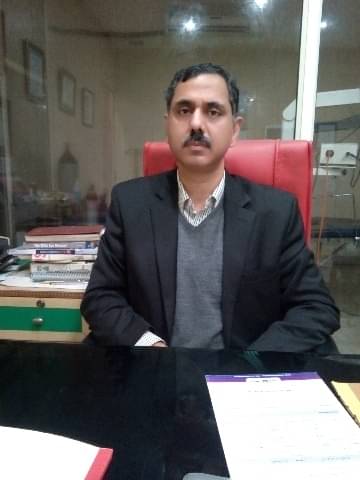 MD - Ophthalmology, MBBS
Ophthalmologist
Book Appointment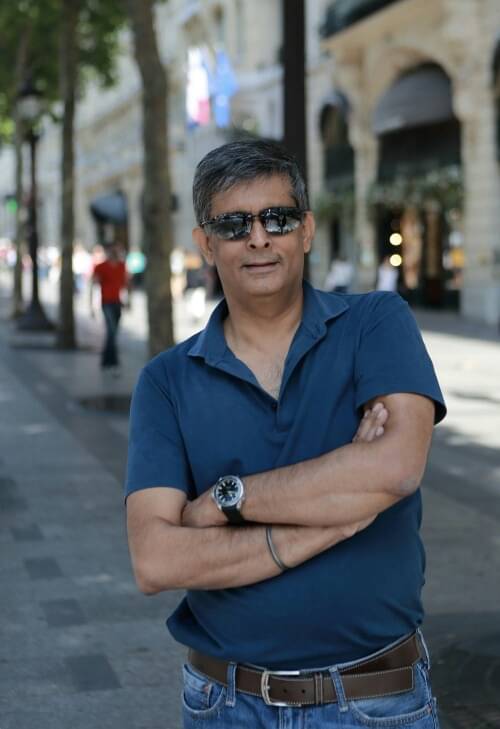 MD - Ophthalmology, DNB Ophthalmology, MBBS
Ophthalmologist
Book Appointment

Cornea Cataract & Lasik
Ophthalmologist
Book Appointment
MS - Ophthalmology, MBBS Bachelor of Medicine and Bachelor of Surgery
Ophthalmologist
Apollo Spectra Hospital - Kailash Colony,
Book Appointment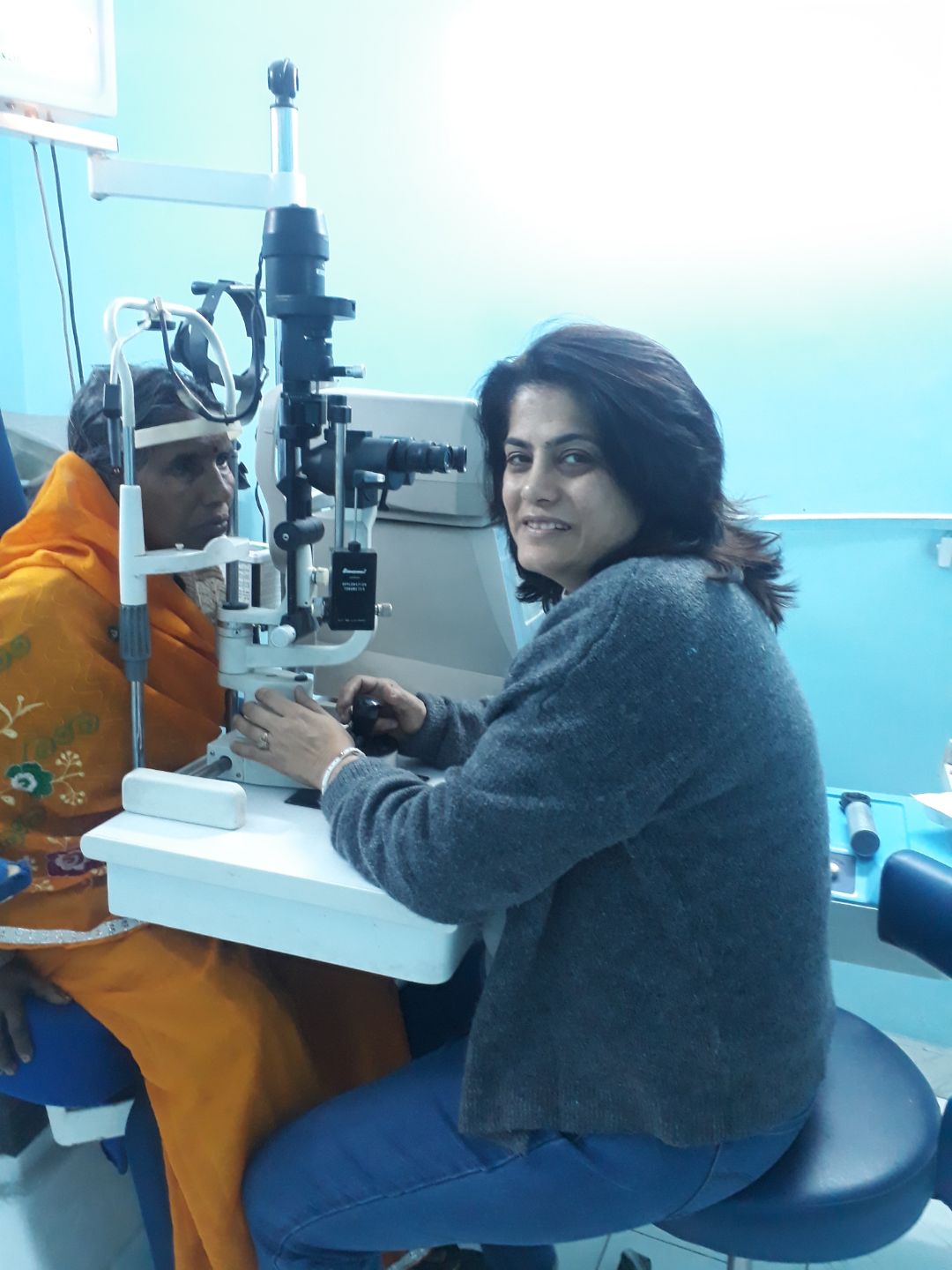 MBBS Bachelor of Medicine and Bachelor of Surgery, MS - Ophthalmology
Ophthalmologist
Book Appointment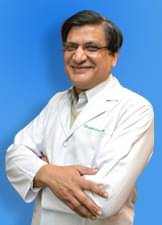 MD - Ophthalmology, MBBS Bachelor of Medicine and Bachelor of Surgery
Ophthalmologist
Book Appointment