Personal Statement
Our team includes experienced and caring professionals who share the belief that our care should be comprehensive and courteous - responding fully to your individual needs and preferences.
...more
Our team includes experienced and caring professionals who share the belief that our care should be comprehensive and courteous - responding fully to your individual needs and preferences.
More about Dr. Neena Bohra
Dr. Neena Bohra is a renowned Psychiatrist in Okhla, Delhi. You can meet Dr. Neena Bohra personally at Holy Family Hospital in Okhla, Delhi. Book an appointment online with Dr. Neena Bohra on Lybrate.com.

Lybrate.com has top trusted Psychiatrists from across India. You will find Psychiatrists with more than 36 years of experience on Lybrate.com. You can find Psychiatrists online in Delhi and from across India. View the profile of medical specialists and their reviews from other patients to make an informed decision.
Info
Languages spoken
English
Hindi
Location
Book Clinic Appointment with Dr. Neena Bohra
Maulana Mohammad Ali Road, Okhala. Landmark: Opp Sccot Hospital and Near Surya Hotal, Delhi

,

Delhi
Get Directions
Services
Submit Feedback
Submit a review for Dr. Neena Bohra
Your feedback matters!
Write a Review
Feed
Nothing posted by this doctor yet. Here are some posts by similar doctors.
Shared 2 years ago • Featured Tip

Obsessive Compulsive Disorder (OCD) is an anxiety disorder that affects about 2 to 3% of the population. People with OCD experience both obsessions and compulsions.

Obsessions are unwanted and disturbing thoughts, images, or impulses that suddenly pop into the mind and cause a great deal of anxiety or distress.

Compulsions are deliberate behaviours (e.g. washing, checking, ordering) or mental acts (e.g. praying, counting, repeating phrases) that are carried out to reduce the anxiety caused by the obsessions.

What do "Obsessions" Look Like?
There are many different types of obsessions, and many people with OCD will have more than one type of obsession. Some examples of common obsessions are:

Fear of contamination
This obsession involves a fear of coming into contact with germs, getting sick, or making others sick, from touching "dirty" or "contaminated" items, sticky substances, or chemicals. For example, "I will be contaminated by germs if I pick up this pen off the floor", or "I can be poisoned by lead if I come into contact with paint."

Thoughts of doubt

This obsession involves constant doubt about whether you've done something wrong or made a mistake. For example, "Did I turn off the stove?", "I think I made a spelling error on the email I just sent.", "I think I threw away something important", or "I might not have answered that question clearly and precisely enough."' Did i drop something"

Fear of accidentally harming self or others:

Adults with these obsessions are afraid of harming themselves or others through carelessness. For example, "If I don't make sure that the door is locked at night, the apartment might get broken into and I might be robbed and murdered", "If I don't immediately change out of my work clothes and wash them with bleach, I might bring outside germs home and cause my whole family to be sick."

Need for symmetry/exactness:

Adults with this obsession feel a need to have objects placed in a certain order or position, or tasks or events to be completed in a set way. For example, "I need to sort all my clothes by colour and have them face the same direction. Otherwise, it just does not feel right!"; "I just scratched my right arm twice and now I need to balance it out by scratching my left arm twice." David Beckham is said to arrange his bottles in the refrigerator in order of height.

Repugnant obsessions:

Repugnant means disgusting. These kinds of obsessions include unwanted thoughts, images, or impulses of doing something horrible to a loved one (e.g., throwing your baby off a balcony, kicking your elderly grandmother; jumping off a bridge); sexual obsessions (e.g., thoughts of touching someone sexually against his/her will, images of molesting one's baby, doubts about one's sexuality); and obsessions that violate religious beliefs (e.g., swearing in temple/church, images of having sex with a god). Repugnant obsessions can also take the form of doubts, for example, "Did I run over someone without realizing?", "Did I become sexually aroused while bathing my baby?",These kinds of obsessions are particularly unwanted and people with them would never want to act on them. Having them DOES NOT mean you are crazy, dangerous, or evil deep down inside!



What do "Compulsions" Look Like?

Some examples of common compulsions are:



Washing/cleaning compulsions:

o Washing hands excessively

o Rituals and rules for cleaning the bathroom or kitchen, washing laundry, etc.
o Grooming/teeth brushing rituals (for example, brushing your teeth in a particular order)
o Showering rituals (such as washing a specific part of the body first)

Checking compulsions:

These behaviours are performed in an attempt to stop something bad from happening. However, repeated checking often makes people feel even less sure that they have successfully prevented the bad event from happening. Some examples include:
o Checking to make sure doors are locked, stoves are turned off, electrical outlets are unplugged, etc.
o Checking to make sure everyone is okay and not harmed. For example, calling family members repeatedly to "check" if they are safe.
o Checking to make sure that you haven't made any mistakes. For example, re-reading emails over and over to "check" for spelling/grammar mistakes or visually checking the environment to make sure that you have not left anything important behind.

Ordering/arranging compulsions:

This category of compulsion involves arranging items in specific ways, such as clothes, books, shoes, etc. For example, you might line up all the clothes in the closet so that they are arranged according to colour, with all the hangers facing in the same direction. Adults with this compulsion will sometimes arrange things until it "feels right". Some will do it to prevent bad things from happening; for example, "If I don't arrange all the books and magazines in the house so that they face east, then someone in my family will die."

Mental rituals:

These are compulsions that are performed in your head. For example, you might mentally repeat a prayer whenever you have thoughts about something bad happening, or you might replace a "bad" thought (e.g., mom dying) with a "good" one (e.g., mom smiling and in good health).
Need to ask or confess.
Some adults with OCD are afraid that they have done or thought something "bad", and therefore feel a strong urge to confess all of their thoughts to friends or family (for example, telling a loved one that "I just had a thought about pushing someone into the street"). Most people who feel the need to confess will also seek repeated reassurance that everything is okay (for example, asking a loved one, "Do you still love me even though I had a bad thought?").

Hoarding:

Some adults with OCD have a very hard time throwing away things that seem to others useless or of limited value. Hoarding can lead to excessive clutter in the home and interfere with daily life. For example, some people are not able to throw away any receipts, financial documents, or old newspapers.



How do I know if I have OCD?

Everyone has thoughts that are upsetting or do not make a lot of sense from time to time; this is normal. Just having an unpleasant thought does not mean you have obsessions. Similarly, it is not uncommon for people to repeat certain actions, such as double-checking whether the door is locked. However, these behaviours are not always compulsions.



When is it an obsession?

1. Obsessions occur frequently, even when you try very hard not to have them. People with OCD often say that their obsessions are intrusive and out of control.

2. Obsessions are time consuming. People with OCD spend at least one hour a day thinking about their obsessions.

3. Obsessions cause a lot of anxiety or distress and interfere with life.

4. Obsessions often lead to compulsions. People who have normal unwanted thoughts will not engage in compulsive or ritualistic behaviours to "fix" or "undo" the obsession.



When is it a compulsion?

1. Compulsions are related to obsessions. For example, if you have obsessions about being contaminated by germs, you will compulsively wash your hands to reduce the fear of being contaminated by touching something "dirty".

2. Compulsions are repetitive. They are often done repeatedly and in an excessive and very specific way (e.g., washing each finger carefully, using only hot water). If the compulsions are not performed "correctly" or are interrupted, you might need to perform the entire compulsion again. Once is never enough!

3. Compulsions are also time consuming. People with OCD often spend at least one hour a day carrying out their compulsions.

4. Compulsions are deliberate. Although people with OCD describe their obsessions as being unwanted thoughts that "pop" into their heads uninvited, compulsions are carried out deliberately, because compulsions reduce anxiety in the short-term. While obsessions cause anxiety, performing a compulsion reduces that anxiety. For example, if you have an obsession about being contaminated by germs, you will probably feel anxious. However, if you then start compulsively washing your hands, your anxiety will probably diminish.

5. Compulsions cause a lot of anxiety in the long-run. Although people with OCD perform compulsions to "deal with" their obsessions, they often find that they become "slaves" to their compulsions. That is, they need to carry out the compulsions so often that they feel that they have no control over them.



In summary, you have OCD if:

A. You spend a lot of time thinking about (or avoiding) your obsessions and/or performing your compulsions.

B. You feel quite anxious or nervous most of the time.

C. Your daily life is significantly affected by it. For example, your OCD might cause you to take hours to do a small task (e.g., writing a casual email), get in the way of spending time with your family and friends, or prevent you from meeting work deadlines or even getting out of the house
29
people found this helpful
Asked for male, 27 years old from Mumbai
M.Sc- Psychology, Masters In Clinical Psychology, M.Sc Counselling Psychology
Hi lybrate-user, From what you have explained, I can see symptoms of what had come to be known as maladaptive daydreaming but it is not a recognised mental illness rather a precursor to mental illness. However, one would need to consult a psychiatrist for a diagnosis. I would suggest that you seek help from a professional psychologist/ psychiatrist, you can get in touch with me here as well. Also, Pls try to figure out when this started, if there is any childhood trauma that you went through. In the meantime, Pls be patient with yourself. Hope you feel better soon.
1
person found this helpful
Asked for female, 19 years old from Kolkata

L L. B..,, M.Sc psychy,, N L P, P.G.D.G.C, M.S psychotherapy,, M.A child care, M A, clinical psy, M.A,social psychiatry,, M.Phil., psychology., Ph.D .,psychology
no one is not permanent friend in this world. except our family members. you are selecting one person when he does not care to you. then you feel anxious. it is not good for your health. it is better to make all of them as a friendly manner. then there is no chance of anxiousness.friendliness improves personal stamina. dont think about one person. feel and make a very good friendly relation with others.dont sit in home. and dont think aloneness. develop busy career schedule. express your internal feelings and problems with your close friends and family members. friends are coming and going in our life. no one is not permanent. you have so much of age. some one comes to you he can understand your feelings properly. up to that wait. dont feel sadness. dont get irritated. dont be anxious. feel always comfortable. spend remaining with close friends and family members. do hard work on your studies. make a good preparation for studies. at this stage studies are important not one friend. so be hard work. be positive and be sociable. ok all the best.
1
person found this helpful
Asked for male, 27 years old from Saharanpur

DHMS (Diploma in Homeopathic Medicine and Surgery)
I feel really happy for you guys who have guts to digest the truth that habitual smoking is an addiction and I am very much sure that guys like you although understand the disatrous effectss of habitual smoking but out of their craving or compulsion are unable to do so. But I wll try to figure out a clear picture in front of you and let you decide how to quit this habit as I think you are strong enough to quit this habit as you have a strong mind to accept this addiction.-----------------------myself is a homoeopath and I will prescribe you a homoeopathic medicine which will help you in coming out of your withdrawl symptoms after quitting smoking quiet easily along with management for how to quit smoking--------------consult me-----------

She needs to be taken to a psychiatrist for assessment. If she is very shy, go for online consultation with a psychiatrist. Her symptoms and severity can be evaluated by standard instruments and remedy advised. Some tests like Hemogram, blood test for thyroid hormones needs to be done, if suspected.
1
person found this helpful
Asked for male, 22 years old from Jalgaon
C.S.C, D.C.H, M.B.B.S
General Physician, Alappuzha
7 Ways to Remember Anything Research-based strategies to boost your memory and keep it strong 7 Strategies for Remembering 1.Become interested in what you're learning. We're all better remembering what interests us. Few people, for example, have a difficult time remembering the names of people they find attractive. If you're not intrinsically interested in what you're learning or trying to remember, you must find a way to become so. 2.Find a way to leverage your visual memory. You'll be surprised by how much more this will enable you to remember. For example, imagine you're at a party and are introduced to five people in quick succession. How can you quickly memorize their names? Pick out a single defining visual characteristic of each person and connect it to a visual representation of their name, preferably through an action of some kind. Remember: Memory is predominantly visual. 3.Create a mental memory tree. If you're trying to memorize a large number of facts, find a way to relate them in your mind visually with a memory tree. Construct big branches first, then leaves. Branches and leaves should carry labels that are personally meaningful to you in some way, and the organization of the facts ("leaves") should be logical. 4.Associate what you're trying to learn with what you already know. It seems the more mental connections we have to a piece of information, the more successful we'll be in remembering it. This is why using mnemonics. Write out the items to be memorized over and over and over. 5.When reading for retention, summarize each paragraph in the margin. This requires you to think about what you're reading, recycle it, and teach it to yourself again. Even take the concepts you're learning and reason forward with them; apply them to imagined novel situations, which creates more neural connections to reinforce the memory. 6.Do most of your studying in the afternoon. Though you may identify yourself as a "morning person" or "evening person" at least one Study. Suggests your ability to memorize isn't influenced as much by what time of day you perceive yourself to be most alert but by the time of day you actually study—afternoon appearing to be the best. 7.Get adequate sleep to consolidate and retain memories. Not just at night after you've studied but the day, you study as well. Far better to do this than to stay up cramming all night for an exam.
2
people found this helpful
View All Feed
Near By Doctors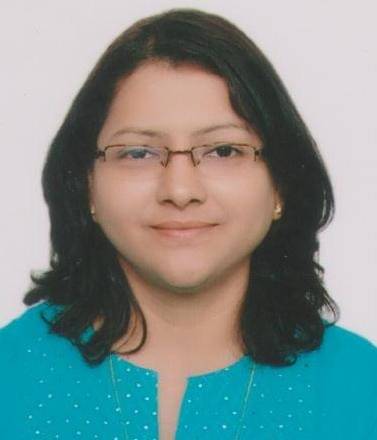 M. D. Psychiatry, Diploma In Psychological Medicine-DPM, MBBS
Psychiatrist
Book Appointment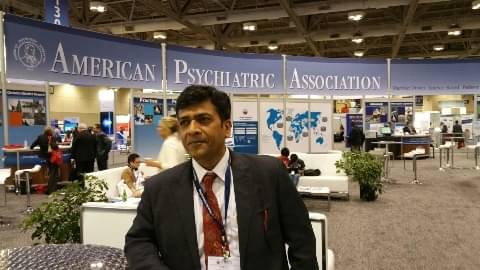 Book Appointment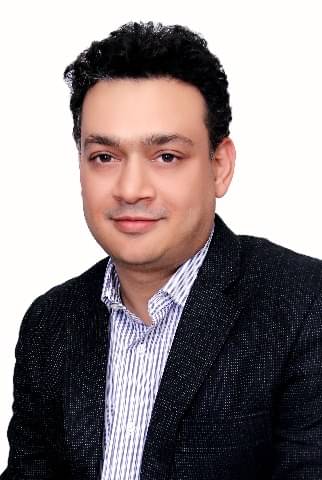 MD - Psychiatry, MBBS
Psychiatrist
BLK Super Speciality Hospital,
Book Appointment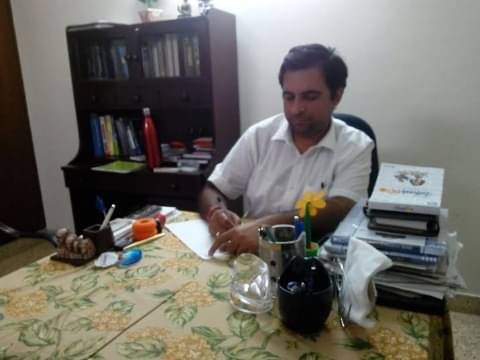 MD - Psychiatry, MBBS
Psychiatrist
Book Appointment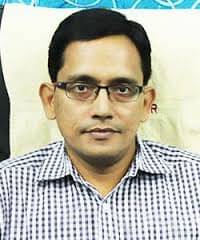 MBBS, MD - Psychiatry
Psychiatrist
St.Stephen's Hospital, Tis Hazari, New Delhi,
Book Appointment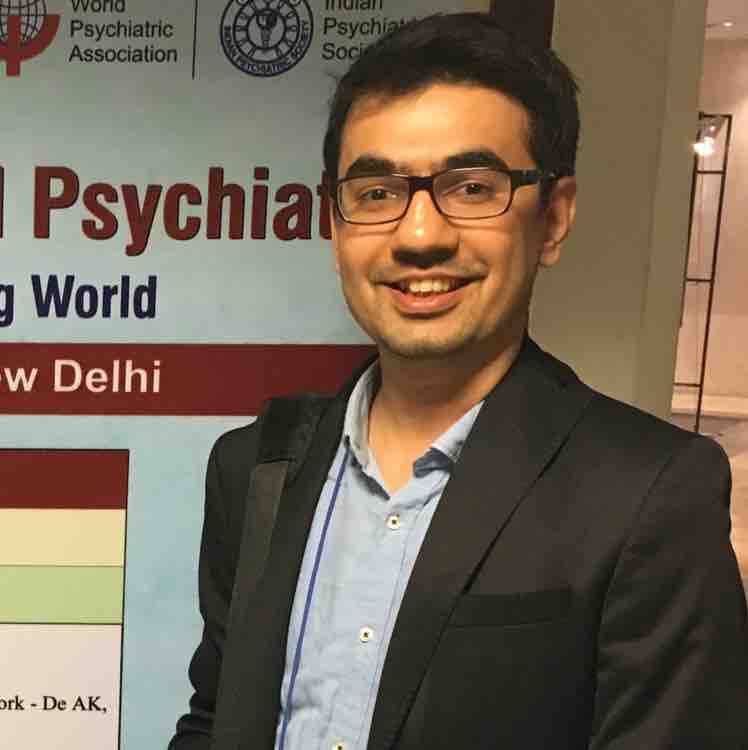 MD - Psychiatry, MBBS Bachelor of Medicine and Bachelor of Surgery
Psychiatrist
Mindcure@Monga Medical Centre,
Book Appointment