Personal Statement
I'm dedicated to providing optimal health care in a relaxed environment where I treat every patients as if they were my own family.
...more
I'm dedicated to providing optimal health care in a relaxed environment where I treat every patients as if they were my own family.
More about Dr. Ms. Renu Goyal
Dr. Ms. Renu Goyal is a renowned Psychologist in Prashant Vihar, Delhi. He is currently practising at KIDicious-center for child development and learning in Prashant Vihar, Delhi. Book an appointment online with Dr. Ms. Renu Goyal on Lybrate.com.

Lybrate.com has top trusted Psychologists from across India. You will find Psychologists with more than 30 years of experience on Lybrate.com. You can find Psychologists online in Delhi and from across India. View the profile of medical specialists and their reviews from other patients to make an informed decision.
Info
Languages spoken
English
Hindi
Location
Book Clinic Appointment with Dr. Ms. Renu Goyal
Services
Submit Feedback
Submit a review for Dr. Ms. Renu Goyal
Your feedback matters!
Write a Review
Feed
Nothing posted by this doctor yet. Here are some posts by similar doctors.
Asked for male, 24 years old from Bilaspur

MBBS, MD - Internal Medicine
Internal Medicine Specialist, Faridabad
it affect your heart. it is abnormal reports of your heart. pl. consult pvt. on lybrate.com with reports . also do test blood sugar fasting, thyroid profile, vdrl.
1
person found this helpful
Asked for female, 23 years old from Mangalore
No, that is itself the wrong intention and objective. You should marry to please yourself first. It is better to cancel an engagement than a marriage. You could have a frank talk with your fiance and tell him the truth about your BF. Ask him to help call off the engagement for some reason. You should have mentioned about yoru BF before you got engaged but it is not too late even now. If your parents are not willing to change thier minds, you could still approach some elder relative to broach the topic and even if that fails to garner support then seek the help of a marriage counselor who I am sure will intervene. Do not go into a marriage so unhappily and unwillingly. Perhaps, you could show this reply to see if they are even slightly amenable to the idea.
2
people found this helpful
Asked for female, 25 years old from Ajmer
You have a nervous disposition based on extreme fear. This may have originated sometime during childhood but it probably got activated during adolescence, looking for a resolution. Since it was not handled or resolved, it will continue to trouble you for a long time. You seem to get close to panic attacks, especially if there is a social situation and expectation. Talk to your parents and ask them, if they remember any incident or events in childhood that may have been the cause for your nervousness. Then take them and visit a psychiatrist and describe all the symptoms and your life history. S/he may want to know the family history up to three generations to further investigate the genetic contribution too. Please follow the prescription strictly. Meanwhile do get counseling along with the medication. You must eat healthy food, sleep well, and exercise regularly. Do a personality development course, and attend a Toastmasters club near you to develop your public speaking skills. Check with your doctor for any vitamin deficiency. Your emotions are not to be controlled. They are to be in fact expressed every time and as soon as possible. You will need to control your behavior around the feeling. The more your feelings are expressed the better balance you will be in. If you read a book entitled, Emotional Intelligence' by Daniel Goleman you will understand how expressing feelings actually improve your performance and well being, including your intelligence. There is no exception to expressing feelings. The only exception is when the feeling is so inappropriate. Many times because we want to look good and do not want to offend others, we cover up our emotions. When you do this, the emotion will find a favorite organ and express itself into that organ and lead to its malfunction or total dysfunction. Sometimes you may have to even remove the organ. So emotions can give life or even take it. The solution: always express your feelings in appropriate ways.
17
people found this helpful
Asked for female, 21 years old from Delhi

Bachelor of Ayurveda, Medicine and Surgery (BAMS), Diploma in Pharmacy
You should try to make new friends, go out with your loved ones, talk to your friends and close relative about your feelings. Indulge in any physical activity such as tennis, swimming, cycling or any kind of sports. Do yoga and meditation regularly. Walk for 30 minutes everyday. You can start. Saaraswatarishta kadha 2spoons twice orally with equal quantity of warm. Capsule tagar 2-2 for three months. Mix following powder and take 2spoons three times a day with milk for 3 months. Bhringraj+ brahmi+ jatamansi +ashwagandha.
1
person found this helpful
Shared 1 year ago • Featured Tip

MBBS, M.Sc - Dietitics / Nutrition
Dietitian/Nutritionist, Delhi
अधिकांश लोगों का मानना है कि मानसिक विकार असाधारण हैं। परंतु मानसिक विकार सामान्य और व्यापक हैं। वास्तव में, वे कैंसर, मधुमेह या हृदय रोग से ज्यादा आम हैं। मानसिक बीमारी एक ऐसी बीमारी है जो सोच और / या व्यवहार में गंभीर गड़बड़ी का कारण बनती है, जिसके परिणामस्वरूप जीवन की सामान्य मांगों और दिनचर्या से निपटने में कठिनाई होती है।
मानसिक बीमारी के 200 से अधिक वर्गीकृत रूप हैं। कुछ अधिक सामान्य विकारों में अवसाद, द्विध्रुवी विकार, मनोभ्रंश, सिज़ोफ्रेनिया और चिंता विकार शामिल हैं। लक्षणों में मनोदशा, व्यक्तित्व, व्यक्तिगत आदतों और / या सामाजिक वापसी में परिवर्तन शामिल हैं। किसी विशेष स्थिति या घटनाओं की श्रृंखला के कारण अत्यधिक तनाव से मानसिक स्वास्थ्य समस्या हो सकती है। पर्यावरण संबंधी तनाव, आनुवांशिक कारकों, जैव रासायनिक असंतुलन या इनका संयोजन मानसिक बीमारी का कारण हो सकता है।

मानसिक बीमारी का निदान निम्नलिखित लक्षण दर्शाते हैं कि आप या आपके प्रियजन को चिकित्सकीय या मानसिक स्वास्थ्य पेशेवर से बात करनी पड़ सकती है:
- भ्रमित सोच
- लंबे समय तक अवसाद (उदासी या चिड़चिड़ापन)
- अत्यधिक उतार या चढ़ाव की भावनाएं
- अत्यधिक भय, व्यग्रता और चिंताएं
- समाज से दूरी बनाना
- खाने या नींद की आदतों में आकस्मिक बदलाव
- अत्यधिक क्रोध की भावनाएं
- विचित्र विचार (भ्रम)
- उन चीजों को देखना या सुनना जो नहीं हैं (मतिभ्रम)
- दैनिक समस्याओं और गतिविधियों से निपटने में असमर्थता बढ़ रही है
- आत्मघाती विचार

मानसिक बीमारी का इलाज
आपका उपचार आपकी मानसिक बीमारी के प्रकार और इसकी गंभीरता पर निर्भर करता है। कई चिरकारी बीमारियों की तरह मानसिक बीमारी को चलते इलाज की आवश्यकता होती है। कई मानसिक स्थितियों का इलाज एक या अधिक निम्नलिखित उपचारों के साथ किया जा सकता है:
1. मनोवैज्ञानिक चिकित्सा: डॉक्टर, मनोवैज्ञानिक या अन्य स्वास्थ्य पेशेवर व्यक्तियों से उनके लक्षणों और चिंताओं के बारे में बात करते हैं और उनके बारे में सोचने और प्रबंधित करने के नए तरीकों की चर्चा करते हैं।
2. औषधि-प्रयोग: कुछ लोगों को कुछ समय तक दवा लेने से मदद मिलती है; और दूसरों को निरंतर आधार पर आवश्यकता हो सकती है।
3. सामुदायिक सहायता कार्यक्रम: सहायता कार्यक्रम विशेष रूप से आवर्ती लक्षण वाले लोगों के लिए महत्वपूर्ण हैं या जिनकी मानसिक विकलांगता है। इस समर्थन में जानकारी, आवास, उपयुक्त कार्य, प्रशिक्षण और शिक्षा, मनोवैज्ञानिक पुनर्वास और आपसी सहायता समूहों को खोजने में सहायता शामिल हो सकती है।
4. औषधि-प्रयोग हालांकि मनोरोग दवाएं मानसिक बीमारी का इलाज नहीं करती हैं, वे अक्सर लक्षणों में काफी सुधार कर सकते हैं। मनश्चिकित्सा दवाएं अन्य उपचारों जैसे मनोचिकित्सा को अधिक प्रभावी बनाने में मदद कर सकती हैं।
सबसे सामान्यतः इस्तेमाल की जाने वाली कक्षाओं में से कुछ में शामिल हैं:
5. एंटी-डिप्रेसन्ट दवाएं: अवसाद, चिंता और कभी-कभी अन्य परिस्थितियों का इलाज करने के लिए एंटीडिप्रेसन्ट का उपयोग किया जाता है। वे उदासी, निराशा, ऊर्जा की कमी, ध्यान केंद्रित करने में कठिनाई और गतिविधियों में रुचि की कमी जैसे लक्षणों को सुधारने में सहायता कर सकते हैं। एंटीडिप्रेसन्ट की लत नहीं हैं और निर्भरता नहीं पैदा करते हैं।
6. एंटी-व्यग्रता दवाएं: इन दवाओं का उपयोग चिंता विकारों के इलाज के लिए किया जाता है, जैसे कि सामान्यकृत चिंता विकार या आतंक विकार। वे व्याकुलता और अनिद्रा को कम करने में भी मदद कर सकते हैं दीर्घकालिक एंटी-डेंटिटी ड्रग्स आमतौर पर एंटीडिप्रेसन्ट होते हैं जो चिंता के लिए भी काम करती हैं। दीर्घकालिक एंटी-व्यग्रता ड्रग्स आमतौर पर एंटी-डिप्रेसन्ट होते हैं जो चिंता के लिए भी काम करती हैं।
7. मूड स्थिर करने वाली दवाएं: मनोदशा स्टेबलाइजर्स का उपयोग आमतौर पर द्विध्रुवी विकारों के इलाज के लिए किया जाता है, जिसमें उन्माद और अवसाद के वैकल्पिक एपिसोड शामिल होते हैं। अवसाद का इलाज करने के लिए कभी-कभी मूड स्टेबलाइजर्स का इस्तेमाल एंटीडिप्रेसन्ट के साथ किया जाता है।
8. मनोविकार की दवाएं: मनोवैज्ञानिक दवाओं का प्रयोग आमतौर पर मनोवैज्ञानिक विकारों, जैसे कि सिज़ोफ्रेनिया के इलाज के लिए किया जाता है। मनोवैज्ञानिक दवाओं का उपयोग द्विध्रुवी विकारों के इलाज के लिए भी किया जा सकता है या अवसाद का इलाज करने के लिए एंटीडिप्रेसन्ट के साथ प्रयोग किया जा सकता है।
9. मनोचिकित्सा: मनोचिकित्सा, जिसे टॉक-थेरेपी भी कहा जाता है, में आपकी स्थिति और मानसिक स्वास्थ्य प्रदाता के साथ संबंधित मुद्दों के बारे में बात करना शामिल है। मनोचिकित्सा के दौरान, आप अपनी स्थिति और आपके मूड, भावनाओं, विचारों और व्यवहार के बारे में जानें। अंतर्दृष्टि और ज्ञान आपको लाभ के साथ, आप मुकाबला और तनाव प्रबंधन कौशल सीख सकते हैं। अंतर्दृष्टि और ज्ञान से, आप तनाव से निपटने और उसका प्रबंधन करना सीख सकते हैं।
मनोचिकित्सा अक्सर कुछ महीनों में सफलतापूर्वक पूरा हो सकता है, लेकिन कुछ मामलों में, दीर्घकालिक उपचार की आवश्यकता हो सकती है।
3963
people found this helpful
Asked for Male, 25 years old from Jalandhar

Opioid dependence is currently seen as a biopsychosocial disorder in which multiple factors interact to influence initiation of use, continued use, and relapse after periods of abstinence. Those factors? pharmacological, social, environmental, personality, psychopathology, genetic, and familial? are the same ones that must be considered when looking at abuse and dependence on other categories of drugs. Opioid withdrawal a. Either of the following: (1) cessation of (or reduction in) opioid use that has been heavy and prolonged (several weeks or longer) (2) administration of an opioid antagonist after a period of opioid use. B. Three (or more) of the following, developing within minutes to several days after criterion a: (1) dysphoric mood (2) nausea or vomiting (3) muscle aches (4) lacrimation or rhinorrhea (5) pupillary dilation, piloerection, or sweating (6) diarrhea (7) yawning (8) fever (9) insomnia treatment detoxification there are now three medications approved for use in the treatment of opioid withdrawal. Narcotics anonymous (na) is a self-help group of abstinent drug abusers modeled on the 12-step principles of alcoholics anonymous (aa). Behavioral interventions psychotherapies are treatment methods. First pt should be examined by psychiatrist and after routine test. Then treatment begins. Family members should be educated about the disorder. If you want more details. Let me know. Kindly help the guy to come out of this problem.
1
person found this helpful
Asked for male, 29 years old from Delhi

Well this are common...now u hv to keep yourself calm..be reasoning..alwyz think y ur arguing??and alwyz be logical to ur partner..try to find out ur fault..rather than others..u know it's very difficult to find out one's own fault..if u can then u will see that there will be less arguments...walk regularly it will boost ur mind..go to a vacation far from daily life to give new oxygen to ur life...this will be helpful to ur relation..do some meditation it will helpful fr ur mind....also u hv to be logical..
1
person found this helpful
Asked for male, 38 years old from Ludhiana

it could be due to the frenulum of skin below the tongue there may be some abnormalities so you should consult a child specialist for assessment and further management.
1
person found this helpful
View All Feed
Near By Doctors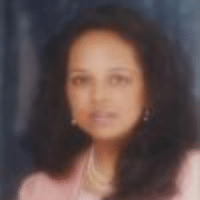 MA Psychology
Psychologist
Neuro Psychiatric Clinic,
Book Appointment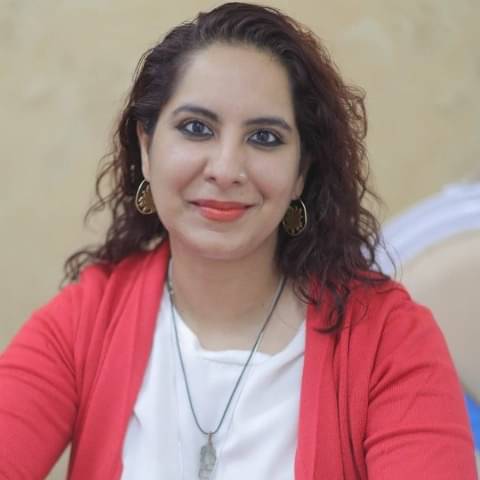 M.Sc- Psychology, Masters In Clinical Psychology, M.Sc Counselling Psychology
Psychologist
Book Appointment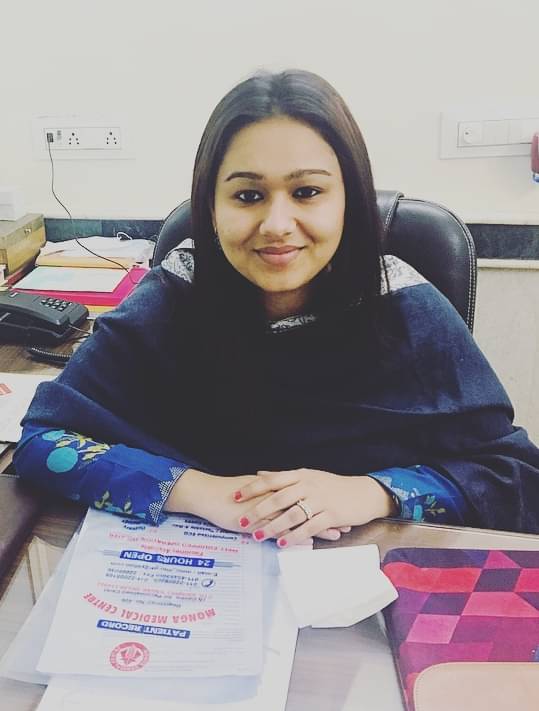 M.Phil - Psychology, Masters In Psychology, BA-Psychology
Psychologist
Mindcure@Monga Medical Centre,
Book Appointment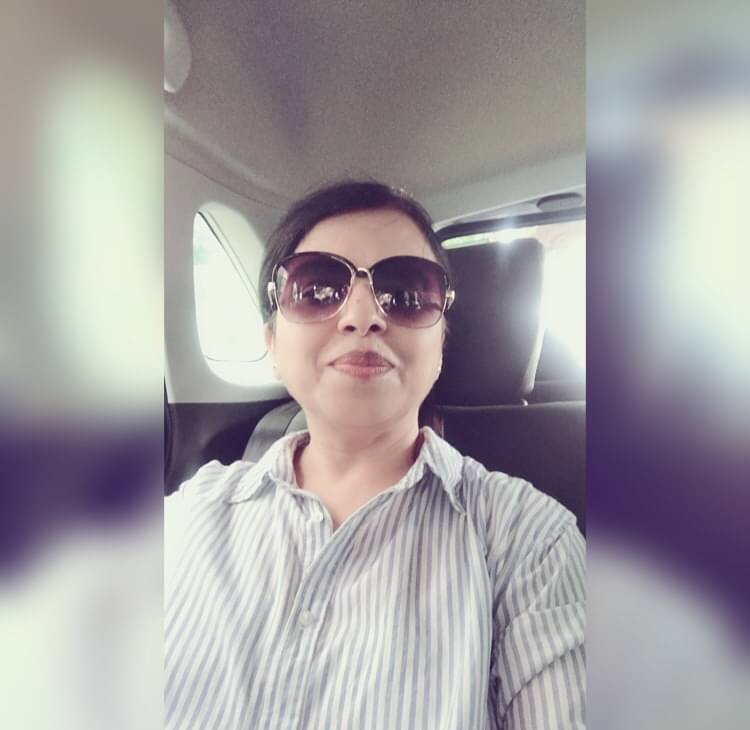 PG Diploma In Clinical Training, Psychology, MA - Psychology, BA - Psychology
Psychologist
Manas Neurological Center,
Book Appointment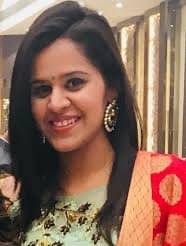 MA - Psychology, PhD Psychology
Psychologist
Book Appointment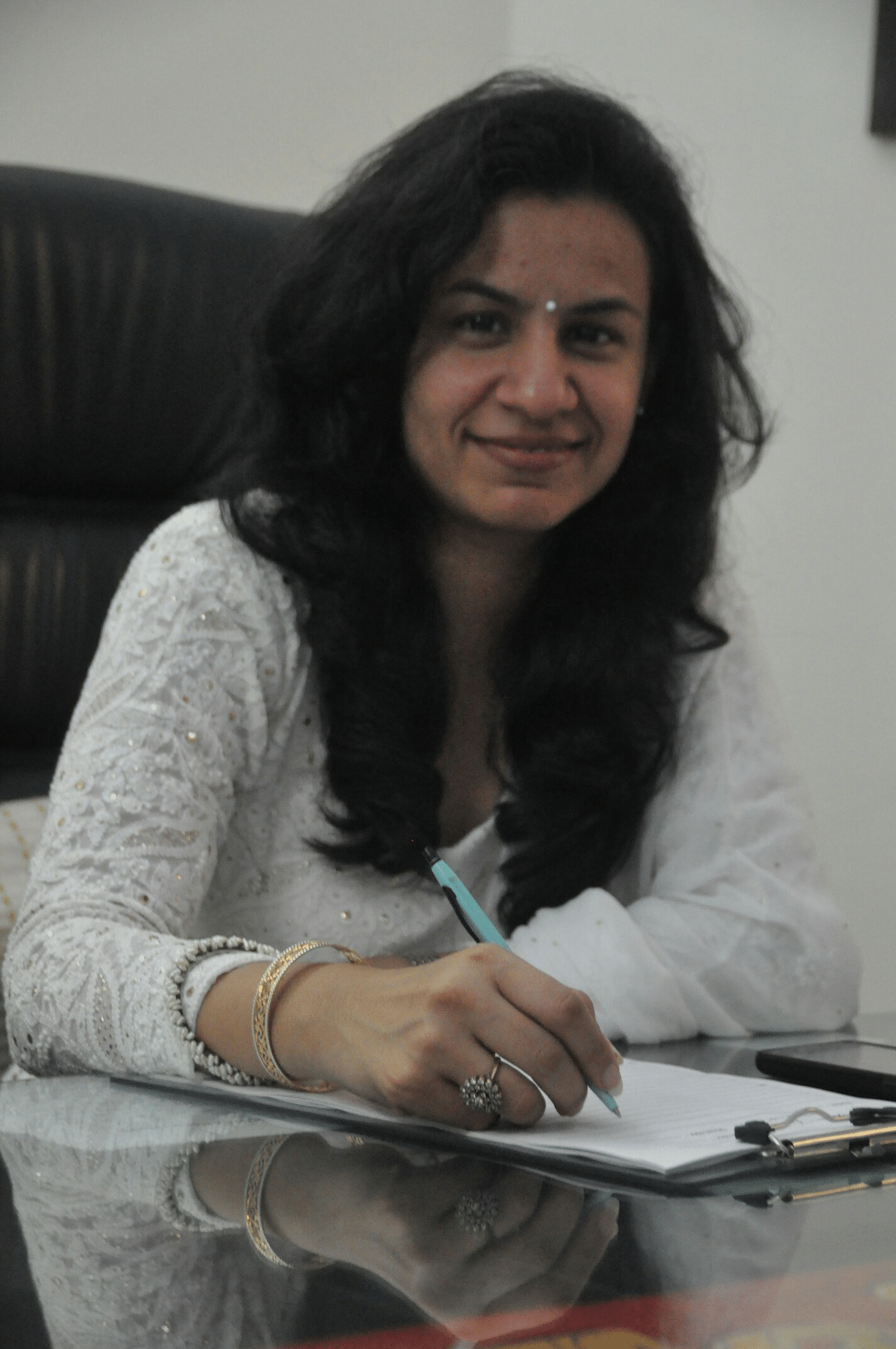 Ph. D - Psychology
Psychologist
Book Appointment