Personal Statement
I pride myself in attending local and statewide seminars to stay current with the latest techniques, and treatment planning.
...more
I pride myself in attending local and statewide seminars to stay current with the latest techniques, and treatment planning.
More about Dr. Mohd.Zahid
Dr. Mohd.Zahid is a trusted General Physician in Brahmpuri, Delhi. Doctor has been a successful General Physician for the last 20 years. Doctor studied and completed B.U.M.S . Doctor is currently associated with Limra Clinic in Brahmpuri, Delhi. Book an appointment online with Dr. Mohd.Zahid and consult privately on Lybrate.com.

Lybrate.com has an excellent community of General Physicians in India. You will find General Physicians with more than 32 years of experience on Lybrate.com. You can find General Physicians online in Delhi and from across India. View the profile of medical specialists and their reviews from other patients to make an informed decision.
Info
Education
B.U.M.S - - 1998
Languages spoken
English
Hindi
Professional Memberships
Indian Medical Association (IMA)
Location
Book Clinic Appointment with Dr. Mohd.Zahid
K-144/1, Main Road Brahmpuri, Landmark: Near Gali No.12, Delhi

,

Delhi
Get Directions
Services
Submit Feedback
Submit a review for Dr. Mohd.Zahid
Your feedback matters!
Write a Review
Feed
Nothing posted by this doctor yet. Here are some posts by similar doctors.

PGD In Ultraasonography, Non Invasive Cardiology Course, MD - Medicine, MBBS
General Physician, Narnaul
1. Keep track. Record how much and when you sleep, fatigue levels throughout the day, and any other symptoms. This serves two purposes: It can identify activities that help or hurt the chances of a good night's rest, and it's a useful tool for a doctor or therapist, should you decide to see one. Digital programs like Zeo, YawnLog, and a variety of apps can all make snooze-tracking easier. 2. Try therapy. Cognitive Behavioral Therapy for Insomnia is a pretty common technique. Also called CBT-I, the therapy typically involves self-monitoring, mental strategies (like developing positive thoughts about sleep), and creating an environment that promotes sleep—and it's been shown to improve sleep quality. Learn these strategies with the help of a therapist or with online guidance or books—both are equally effective ways of implementing CBT-I.Not into seeing a therapist? Check out Sleepio, a digital program that helps users learn about and implement CBT practices from the comfort of their own homes. 3. Establish a regular bedtime routine. Find activities that help you wind down before bed, and stick to the same sleep-wake schedule, even on weekends. 4. Use the bed appropriately. Beds should be reserved for sleep and sex—and nothing else. Bringing work into the bedroom is a sure-fire way to discourage sleep quality. 5. Choose the right mattress. Uncomfortable bedding has been linked to poorer sleep quality, while a comfortable mattress can up the chances of a satisfying snooze. 6. Don't smoke. Need another reason to quit? Smokers commonly exhibit symptoms of insomnia—possibly because their bodies go into nicotine withdrawal during the night. 7. See a doctor. If you've tried everything and nothing's worked, it might be time to consult a professional. A doctor can help rule out any sleep disorders and identify lifestyle factors or medications that might be getting in the way of a good night's rest. 32 Solutions for When You Can' t Sleep 8. Exercise early in the day. Studies find moderate aerobic activity can improve insomniacs' sleep quality. For best results, exercise at least three hours before bedtime so the body has sufficient time to wind down before hitting the sack. 9. Schedule "worry time" during the day. Spend 15 minutes addressing problems (journaling is a good way to start) so they don't sneak up when your head hits the pillow. If a particular event or stressor is keeping you up at night—and it has a clear end date—the problem may resolve itself naturally. 10. Limit caffeine. It's tempting to reach for coffee when we're tired after a poor night's sleep, but drinking caffeine can make it harder for us to fall asleep at night, creating a vicious cycle. Can't quit cold turkey? Try limiting caffeine intake to earlier in the day so it's out of your system by bedtime. 11. Nap the right way. Just 10 to 20 minutes of napping during the day can help us feel rested (and improve our creativity and memory, to boot. But try to avoid napping after 3: 00 or 4: 00 pm, as this can make it harder to fall asleep at bedtime. 12. Get outside. Increasing natural light exposure during the day promotes healthy melatonin balance, which can help us get to sleep later in the day. 13. Eat for sleep. Eat foods high in magnesium, like halibut, almonds, cashews, and spinach, and foods high in vitamin B complex, like leafy green vegetables, nuts, and legumes. Some experts also recommend taking supplements of taurine, vitamin B6, and magnesium. 14. Try relaxation techniques. In one study, people who practiced meditation saw improvements in total sleep time and sleep quality. Other relaxation strategies—like yoga, deep breathing, and progressive relaxation—are also effective tools for promoting good sleep. 15. Avoid large meals late in the evening. Jumbo meals pre-bedtime have been linked to trouble falling asleep. 16. Dim the lights two hours before bed. According to one study, exposure to electrical lights between dusk and bedtime might negatively affect our chances at quality sleep. Assuming you don't want to sit in the dark for hours, find the happy medium by dimming the lights as bedtime draws near. Also consider changing all light bulbs to "soft/warm" varieties with a color temperature less than 3,000 kelvins, all of which can reduce lights' effects on our nervous systems. 17. Turn off the screens. The artificial (or "blue") light emitted by screens can disrupt our bodies' preparations for sleep by stimulating daytime hormones. Reduce exposure by turning off TVs, phones, and computers at least one hour before bedtime. Can't give up the Daily Show? At least dim a screen's brightness, either manually or with the help of automated programs. 18. Don't drink alcohol right before bed. Booze might seem like an obvious choice for calming down pre-bedtime, but it can actually disrupt sleep cycles later in the night. You don't have to give up the good stuff completely; just drink it with dinner (around 6 o'clock) and skip the nightcap. 19. Don't use your brain before bed. Don't work, watch stimulating TV shows, read complex material, or think too hard—about anything—before bedtime; working out the brain keeps the body awake. 20. Have sex or masturbate before bed. Hey, anything for a good night's rest. Getting our "O" face on pre-bedtime can help us fall asleep. 21. Keep it (dark and) cool. A dark, cool bedroom environment helps promote restful sleep. Program the thermostat so the bedroom's temperature is between 60 and 75 degrees Fahrenheit (experiment to find what works best for you), and use heavy curtains, blackout shades, or an eye mask to block lights. Also be sure to charge phones and laptops outside the bedroom—even this tiny bit of light can disrupt sleep. If you live in a studio or can't get away from blue lights for any reason, consider making a (very small) investment in blue light blocking glasses. 22. Consider natural supplements. Valerian and melatonin are two of the most highly recommended supplements (though their efficacy is still under review. Some other sleep aids can be effective, too. 23. Don't try to sleep unless you're sleepy. Yes, it sucks when it's 2 a.m. And you still don't feel tired, despite knowing you need rest. But climbing into bed when you don't feel ready for sleep is setting yourself up for failure. Instead, engage in relaxing activities (like gentle yoga and meditation or listening to soothing music) until you get the strong urge to snooze. If sleep hasn't come within 20 minutes, get back out of bed and try relaxing activities again until you're sleepy enough to give it another go. 24. Minimize disturbing noises. If external noises are beyond your control (a busy street outside the window, a neighbor's barking dog), cover them up with the sound of a bedside fan, a white noise machine, or other sounds that help us sleep. 25. Vent stresses. If designated worry time earlier in the day didn't fully do the trick, spend some extra time writing down anxieties. Loose-leaf paper works, but if you scrawl your sorrows in a journal or notebook, you can literally close the book on your worries (at least until morning). 26. Brew some chamomile tea. Studies find the humble herb can reduce anxieties, getting us into a better head space for sleep. 27. Try a hot bath or shower. Stepping from warm water into that pre-cooled bedroom will cause body temperatures to drop slightly, which can trigger sleepy feelings by slowing down metabolic activity. 28. Sip some hot milk. Science doesn't necessarily back the idea that milk facilitates snoozing, but conventional wisdom might be strong enough that our minds still believe moo milk lulls us to sleep. 29. Do some leg exercises. We know; we told you not to exercise before bed. But apparently some easy leg lifts, squats, or your leg exercise of choice can help divert blood flow to the legs and away from the brain. This can help quiet the mind, making it easier to slip into dreamland. 30. Seriously: Count some sheep. It might not work for everybody, but focusing on one thing can help the brain settle down, making sleep more possible. Not a fan of our wooly friends? Focusing on your breath (in, out, in, out) is also an effective way to chill out. Or bust out some of those relaxation techniques you practiced earlier in the evening—they're just as good of a resource in the wee hours. 31. Visualize yourself asleep. Imagine yourself drifting in a blissful slumber while practicing deep breathing and progressive muscle relaxation. Starting at one end of the body and working up or down, clench and then release each section of muscles for instant all-over relaxation. 32. Accept insomnia for what it is. Judgments ("I should be asleep"), comparisons ("my BF/GF/roommate is sleeping; why can't I?"), and catastrophic thinking ("If I don't get eight hours' sleep tonight, I'll mess up that presentation tomorrow, lose my job, and die tired and alone") don't do us any good. Make the night easier by accepting it for what it is, letting go of judgments, and being gentle with yourself. The silver lining? You just might get to see a glorious sunrise.
1
person found this helpful
I think you want to say that you have wax in your right ear which is excessive and creating problem. For this you can use wax clean ear drop in your ear and consult an ent surgeon for its removal.
2
people found this helpful
1. Do a complete blood examination like cbc, esr, mantoux test, x ray chest, sputum examination for afb. 2. Consult chest physician with report. 3. Do warm saline gurgling 3-4 times daily, 4. Avoid smoking if you smoke 5. If all the reports are normal, it could be due to allergy, for which you have do an allergy test after consulting allergist/immunologist 6. Consult me for further advice.

MBBS , DNB MEDICINE, DM GASTRO
Gastroenterologist, Bhopal
Constipation by itself is not a disease but it a condition in which your bowel movement is infrequent and the stools are hard and difficult to pass.
Constipation happens to most of us at one time or the other and then it goes away naturally. Chronic constipation is constipation which is long-term and it usually signals a deep-rooted medical problem which requires intervention.

Symptom of constipation
While fewer bowel movements is a foremost symptom of constipation, other common symptoms are-
Trouble passing stools
Pellet-like hard or small stools
A sense of being full even after a bowel movement
Flatulence, swollen belly
Belly pain
Throwing up
Causes
Medicines like antacids that contain calcium or aluminium
Changes in your lifestyle and usual diet like travelling
Having too much of dairy
Irritable bowel syndrome or IBS
Neurological conditions like Parkinson's disease and multiple sclerosis
Inactive lifestyle
Less water and fibre in diet
Overusing laxatives
Problems with the muscles and nerves in the digestive system
Drugs like pain medications and narcotics, antidepressants, or iron pills
Hypothyroidism
What should you do?
Constipation can be handled by taking simple steps like:
Drinking four extra glasses of water a day over your normal intake.
Drinking warm water in the morning.
Adding more fibre to your diet by eating more fruits and vegetables.
Eating more bran cereal and brown rice.
You can use a very mild over-the-counter stool softener and laxatives like magnesium hydroxide. But take care to not use them for more than two weeks at a time. If you don't get any relief, it's time to call your doctor.
You should not wait to consult a doctor, however, if you have sudden constipation with abdominal pain or extreme cramping and you aren't able to pass any gas or stool.
Also, call your doctor if:
Constipation happens out of the blue and is not a new problem for you.
You see blood in your stool.
You are losing weight.
You are experiencing severe pain during bowel movements.
Your constipation is more than two weeks old.
You are getting pencil-thin stools.
Diagnosis
The following tests are recommended to unearth the reasons behind chronic constipation:
Blood tests to check hormone levels
Barium studies a kind of test which looks for blockages in your colon
Colonoscopy which again looks for blockages in your colon
A type of constipation which is due to pelvic floor /outlet dysfunction. This may need biofeedback therapy. At times some kind of minor surgery
Prevention
Constipation really is very amenable to diet and lifestyle changes. Eat a well-balanced diet and go for light, regular exercise to prevent chronic constipation. Also, drink two quarts of water every day to keep yourself regular.
In case you have a concern or query you can always consult an expert & get answers to your questions!
1915
people found this helpful
F. N. A c ie fine needle aspiration biopsy. 2. Excional ie remove the toumar and do the histo pathological examination to exclude cancer. Pl show it to surgeonfor his opinion.
Hello- If you want to avoid pornography, start by deleting any sexual material you've saved on your computer. Then, clear your cache and browsing history, and set up an Internet censor that restricts your access to certain websites. Once your computer is free of pornography, start spending time in an open space with your family rather than alone in a room, and reward yourself for staying away from pornography rather than punishing yourself if you slip up.
1
person found this helpful
Yes cervical spondylosis cause dizziness. Use cervical pillow. Always turn and then get up from bed. Avoid forward bends of neck. Do neck stretching and strengthening exercises. Do vestibular exercises. Visit to physiotherapist for details of treatment and exercise.
1
person found this helpful
International Academy of Classical Homeopathy, BHMS
For headache take nat mur 200 once day for 4 days anthracinum 12c 4tims day for 10 days glonoinum 200 once day for 4 days bell 3c 4 4tims day take nat mur 12c 4tims day for 10 days sanguinaria 12c 3tims day for 10 days iris versi3c as above ask me in private so dat we can discuss in better manner and also you wil improve also we can change the medicine.
Sir, considering your age and the symptoms you've posted you seem to be suffering from something called benign prostatic hyperplasia. There is an organ called prostate around your urine tube and due to age and hormonal changes with age it becomes bigger and thus blocks the urine tube leading to problems during passing urine. It is quite a common complaint. With men of your age and you don't need to panic. There are medicines for it. You need to see a urologist. A doctor who specializes in urinary tract. He will check the size of your prostate both by rectal examination and ultrasound scan if necessary. He will also suggest a few blood tests. Called psa. Then depending on the size. He will put you on medicines. If the size is too big, he might also suggest surgery.
View All Feed
Near By Doctors

MBBS, MD - Medicine
General Physician
Book Appointment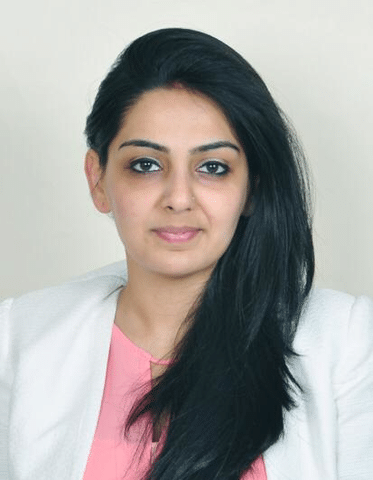 MBBS
General Physician
Dr. Meenakshi B Soni Clinic,
Book Appointment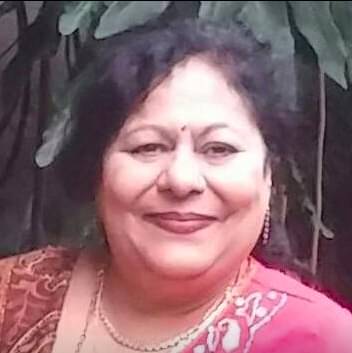 MBBS Bachelor of Medicine and Bachelor of Surgery
General Physician
Book Appointment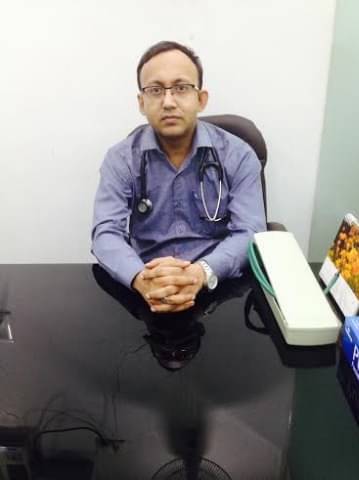 DNB (Medicine), MBBS
General Physician
National Heart Institute,
Book Appointment

MD - Physician, CCEBDM
General Physician
Kukreja Healthcare Clinic,
Book Appointment

MBBS, Basic Life Support (B.L.S), Advanced Cardiac Life Support, Fellow of Academy of General Education (FAGE)
General Physician
Book Appointment