Videos (2)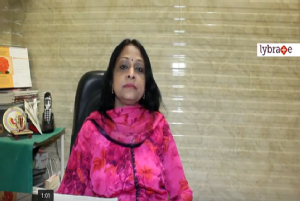 I'm Dr Meera Sethi, I'll be telling you something very important topic which is the most common factor in women of all age group that is vaginal discharge.
Vaginal discharge serves an important housekeeping function in the female reproductive system. From where the fluid comes, where the discharge comes, the fluid is made by the glands inside the vagina and cervix, and this carries dead cells and bacteria. This keeps the vagina clean and helps to prevent infection. Most of the time, vaginal discharge is perfectly normal. Girls complain I am having the discharge, I am having the discharge, this discharge may be normal, this can vary in odour as well as hue, colour, depending on the time of your menstrual cycle. For example, there will be more discharge if you are ovulating, breastfeeding or sexually aroused. It will be different if you are pregnant or if you are not keeping your personal hygiene properly. However, the colour, smell, consistency seems significantly different and if it is associated with vaginal itching or burning, there can be some infection.
What causes abnormal discharge?
Any change in the vaginal balance of vaginal flora affects the smell, colour or consistency of the discharge. There are few things that can upset the balance like a fungal infection, bacterial vaginosis which is common in pregnancy or in women who have multiple sexual partners. Trichomoniasis, which is typically contracted after unprotected sex, pelvic inflammatory diseases, diabetes, sexually transmitted diseases like gonorrhoea or Chlamydia, can be by the use of antibiotics. If the girl or woman is taking antibiotics for a throat infection, or urinary infection, she might have added symptoms of vaginal itching, because of the change in the vaginal flora, the fungal infection can be there. By use of douches, scented soaps, bubble bath, there can be an infection. During the menopausal period, vaginal atrophy leads to infection.

What are the types of abnormal discharges and their possible causes?
Cloudy or yellow discharges seen in gonorrhoea, frothy yellow or greenish discharge with a bad smell is seen in trichomoniasis. There can be symptoms associated such as pain and itching while urinating. Thick, white cheesy discharges are seen in fungal infection with symptoms like swelling and itching around the vulva. There will be painful sexual contact also. A white, grey or yellow discharge with vicious odour is seen in bacterial vaginosis with symptoms like itching and swelling of the vagina and vulva. Bloody or brown discharge is seen in irregular menses, cervical erosion, or there can be a polyp.
How to make a diagnosis of abnormal discharges?
You will be asked by the doctor of the abnormality of the discharge, that when does the abnormal discharge begin, what is the colour of the discharge, what is the smell if there is any if you have any itching, pain or burning in and around the vagina.
Do you have any sexual partner? Do you douche?
And the doctor may take a sample of the vaginal discharge for testing. So it is mandatory not to take any self-medication because the type of the discharge varies from person to person, and from time to time, and the treatment will depend on the type of infection you are having.
So how is abnormal discharge is treated?
Your treatment will depend on your causative problem. Like if there a is fungal infection, you will be treated with oral anti fungals, vaginal pessaries into the vagina and cream outside the vagina and your vulva. Bacterial vaginosis is treated with anti biotics orally and vaginal creams to be applied inside the vagina. Trichomoniacal infection is treated with oral metranedazole or tinidazole and vaginal pessaries are supplemented with it. If the patient is diabetic, it is very important to control the blood sugar levels, otherwise the patient will not be cured of the symptoms. In menopausal ladies, we give estrogen creams for local application to make the atrophic vagina very healthy.
Now, I'll be giving you some important tips to prevent the vaginal infection, which is a very common problem. So you have to keep your vagina clean by washing regularly with mild, gentle soap and warm water or hygienic washes. You should not use scented soaps and feminine douches. Do not use bubble bath or feminine sprays. It is important while going to washroom, always wipe from front to back to prevent bacteria from getting into your vagina and causing any infection. Wear 100% cotton undergarments and avoid overly tight clothing. It is very important to keep your perineal area or private parts dry.
I think this talk will help you in the prevention of a major problem that is vaginal discharge.
Thank you.

read more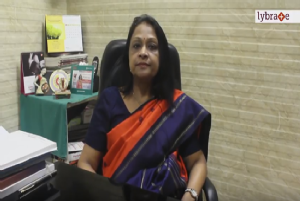 I am Dr Meera Sethi, senior consultant at Kirat Ram hospital.I will be taking about PCOS which is a common disease these days in reproductive age group in girls. Coming to the syndromic approach, PCOS comprised of triad of an evolution, that is, excess of male hormone and can be diagnosed by ultrasound. Two of the 3 symptoms should be there to come confirm PCOS. Cause of PCOS is unknown, it could be genetic or environmental. If one of the siblings is effected then chances are high for the other child as well. There are prolonged and delayed cycles. Girls menstruate upto to 9 times in a year. The could be missed periods for upto 2 months or heavy periods at other times. Scanty flow could also be there. There could be excessive weight gain, unusual hair growth especially facial hair and acne. The scalp hair get sparse and thin.
Examination is done with detailed history BP, BMI are all taken into account. Depression and anxiety are also a sometimes present in PCOS patients, the long term effect includes unable to get pregnant.
Treatment is done with proper diagnosis like blood test, serum level test, TSH, LFH and accordingly treatment plan is decided. Pelvic ultrasonography might be required in some cases to check for cyst in the ovaries. Lifestyle changes are also suggested like losing weight. Atleast 10 pounds of weight is list to bring hormones in balance.
Diet should include green veggies, fat free food avoiding cheese and oily and fried food. Medical treatment is also required in some cases to curb excessive hair growth and acne. It takes time for acne and excessive growth to come in check as hormonal balance requires time. The patient should take regular follow-ups and undergo lab tests and sonography to avoid long term problems.
Thank you so much
read more
Personal Statement
Our team includes experienced and caring professionals who share the belief that our care should be comprehensive and courteous - responding fully to your individual needs and preferences.
...more
Our team includes experienced and caring professionals who share the belief that our care should be comprehensive and courteous - responding fully to your individual needs and preferences.
More about Dr. Meera Sethi
Dr. Meera Sethi is an eminent Gynaecologist with an overwhelming experience of more than 30 years. She got her MBBS from GSVM Medical College in Kanpur in the year 1981. She received her Diploma in Gynaecology & Obstetrics -from Kanpur University in 1984 and her MS in Obstetrics and Gynaecology from Kanpur University in 1986. She was awarded a Golden medal in her Post Graduation programme. Dr. Meera Sethi is an established Gynaecologist, Obstetrician, Infertility Specialist and General & Laparoscopic Surgeon. She is a renowned member of the professional medical societies like Indian Fertility society, Indian Society of Fetal Medicine and Federation Of Obs & Gyn Of India.
Currently she is holding the post of a consultant at Tirath Ram Shah Hospital, Rajpur Road and available on MON 11:30 AM - 01:30 PM and THU 09:30 AM - 11:30 AM. She has her own chamber at 20, Polo Road, Kalyan Vihar, Near Shani Mandir, New Delhi. She is available there on MON 09:30 AM - 10:30 AM, MON-SAT 06:00 PM - 08:00 PM, TUE-SAT 11:30 AM - 01:30 PM. She extends her services in the fields of Endometrial Ablation Procedure, Breast cancer treatment, Abortion management, Hormonal replacement therapy, Caesarean Section procedure, Contraceptive advice, Delivery procedure, Treatment of Gynae problems, Gynecology Laparoscopy, Hpv vaccination etc.
Info
Education
MBBS - GSVM Medical College - Kanpur - 1981
Diploma in Gynaecology & Obstetrics - Kanpur University - 1984
MS - Obstetrics and Gynaecology - Kanpur University - 1986
Past Experience
Practising For 30 Years - Consultant at Tirath Ram Shah Hospital Rajpur Road
Languages spoken
English
Hindi
Awards and Recognitions
Gold Medal In Post Graduation
Professional Memberships
Indian Fertility Society
Indian Society Of Fetal Medicine
Federation Of Obs & Gyne Of India
Location
Book Clinic Appointment with Dr. Meera Sethi

20 - Polo Road, Kalyan Vihar, Near Shani Mandir

,

Delhi
Get Directions




2a, RBL Isher DAS Sawhney Marg , Rajpur Road, Civil Lines

,

New Delhi
Get Directions
Consult Online
Text Consult
Send multiple messages/attachments. Get first response within 6 hours.
7 days validity
•
₹349 online
Consult Now
Phone Consult
Schedule for your preferred date/time
5 minutes call duration
•
₹400 online
Consult Now
Video Consult
Schedule for your preferred date/time
5 minutes call duration
•
₹500 online
Consult Now
Services
Submit Feedback
Submit a review for Dr. Meera Sethi
Your feedback matters!
Write a Review
Patient Review Highlights
"Caring"
6 reviews
"Very helpful"
25 reviews
"knowledgeable"
8 reviews
"Prompt"
3 reviews
"Sensible"
4 reviews
"Practical"
3 reviews
"Well-reasoned"
3 reviews
"Thorough"
1 review
"Professional"
3 reviews
"Nurturing"
1 review
Reviews
Abrar
Apr 19, 2017
Never thought I will suffer from something like delay periods . She never gets frustrated, even when I ask a number of queries. Many people gave very positive feedback for therMeera Sethi. The overall atmosphere in the Dr Meera Sethi's Clinic is very soothing. The complete process of delay periods treatment was so painless and quick, and i am so relieved that I chose to consult her. The overall outlook of the Dr Meera Sethi's Clinic was very nice. The delay periods treatment for delay periods has helped me greatly and now I am perfectly fine. Meera Sethi has so much knowledge that for everything my family takes herreference.
Hirankshi
Apr 1, 2017
I was shocked to experience the symptoms of complications in my delivery. Dr.Meera Sethi is one of the best gynaecologists in city. she did my delivery. So many doctors I consulted, but hertreatment was the best. Even in case of emergency, the staff is always willing to help. The entire Dr Meera SetherClinic in New Delhi is very nicely designed. I have consulted so many doctors but nobody till now was able to understand my concern properly, until i consulted her.
Sadavir
Jun 29, 2017
I read about Dr. Meera Sethi on one of the social media platform. she is very talented and seasoned doctor. My case os breast pain was extremely serious, but she really handled it very nicely. All of sudden I developed the breast pain and didn't know what to do. In the past i consulted so many doctors, but nobody was able to help me with my breast pain, but she has helped me immensely. I'am almost on the path to recovery, Thanks to my Meera Sethi perfect advice.
Dhir
Apr 5, 2017
It was a bad case of no periods. Her advice and counselling has helped me immensely. Hygiene is very important, and I must Dr Meera Sethi's Clinic was extremely clean. Never once that I felt that she is getting impatient, rather she has always responded to my each and every doubt with immense patience. Meera Sethi certainly knows the in and out of her speciality. she did my treatment for no periods.
Thumri
Mar 16, 2017
I am so happy with the results of my treatment, that I will surely recommend Meera Sethi to anyone gladly. I am really grateful as her gynae problems treatment has give me a ray of hope. I remember, I read an article of Meera Sethi in the paper and made contact. Even after my treatmentwith my old doctor, I never felt so much relief, but Meera Sethi has treated my completely.
Annapurna
Jan 31, 2017
Dr Meera Sethi is not just friendly, but also is very motivating. The waiting area in the Dr Meera Sethi's Clinic is very comfortable for elderly patients. Many people gave very positive feedback for Dr Meera Sethi. It has been quite some time that I needed fertile period treatment. She helped me to a great extent to overcome this problem.
Kareena
Jun 3, 2017
dr Meera Sethi is the best gynaecologist I have ever come across. I went to her clinic at Dr Meera Sethi's Clinic in Delhi in order to get some advices on how to avoid pregnancy. Her advices proved very helpful to me and she told me every possible healthy solution.
Feroz
Jul 21, 2017
I was so much depressed as I was unable to conceive. I was in search of a well experienced gynaecologist. As one of my neighbour referred Dr Meera, I consulted her. She helped me deal with the situation. Her guidance and advice helped me immensly.
Sarah
Jun 16, 2017
dr Pranay Ghosh is a great doctor. I visited her in Elixir Fertility centre in Delhi. She did my Abortion because I had complications in my pregnancy which couldn't be resolved.
Suvrat Bhat
Apr 22, 2017
Dr. Meera Sethi provides answers that are very helpful. Thank you so much, relieved
9405840778
Apr 16, 2017
Dr. Meera Sethi provides answers that are sensible. Thank you
Feed
Shared 7 months ago • Featured Tip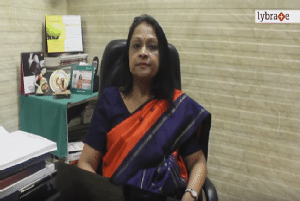 MBBS, Diploma in Gynaecology & Obstetrics, MS - Obstetrics and Gynaecology
Vaginal infections occur when the walls of the vagina get inflamed. This can be caused by several factors such as bacteria, viruses, yeast, STDs (sexually transmitted diseases), chemicals and clothing. The standard medical term for it is vaginitis and it bothers most women at some point in their lives.

Maintaining vaginal and overall genital health is very important in preventing and dealing with infections that affect the affect the area, especially those which are persistent or recurrent.

Some tips to manage repeated vaginal infections are as follows:

1. Maintaining personal hygiene. The most important aspect of maintaining vaginal health is keeping the pubic region cleansed and hydrated. Poor hygiene and dryness make it more prone to recurring infection.

2. Using the right products. Harsh chemical soaps and sprays may cause irritation to the vagina and make it susceptible to inflammation due to infection.

3. Wearing skin-friendly clothing. Certain types and materials of clothing have a harmful impact on the delicate skin of the genital area which puts the vagina at the risk of contracting infections. These include nylon underwear, tight jeans and trousers, pantyhose with no cotton lining, etc. Wearing soft cotton underwear and linen bottoms are the best ways to prevent vaginal infection and inflammation.

4. Using protection during sex. Protected sexual intercourse prevents the spread of STDs which cause vaginal infection. Hence, it is always advisable to use a condom while having sex.

5. Urinating after sex. Always urinating after sex reduces the chances of catching a vaginal infection.

6. Getting regular health checkups. The most efficient way of managing vaginal infections is by getting the vagina checked up by your gynaecologist as regularly as possible so as to prevent further complications and ensure early detection of infections or diseases.

These are some of the simple and effective ways of handling vaginal infections. Most cases are not very serious and can be easily treated and managed.
In case you have a concern or query you can always consult an expert & get answers to your questions!
4647
people found this helpful
Shared 8 months ago • Featured Tip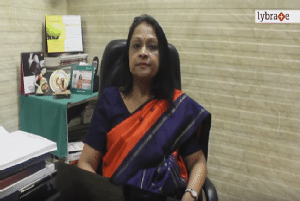 MBBS, Diploma in Gynaecology & Obstetrics, MS - Obstetrics and Gynaecology
In vitro fertilisation, commonly known as IVF, is the process of fertilising single or multiple eggs outside the body. This treatment can be performed by either using your own egg and sperm or using donated egg or sperm or sometimes both. The resulting sperms and eggs are evaluated for quality and then one or more of them are positioned properly in the uterus through the cervix. IVF is regarded as one of the most commonly opted treatment plans, and it accounts for more than 99% of assisted reproductive technology processes.
Who are suitable for IVF?
IVF can be helpful for you in case you have some issues with the egg quality or ovulation, fallopian tubes that are blocked in some way or endometriosis. It can also help you to get pregnant if your partner has problems with mortality and sperm count and when you have opted for donor eggs. About 1.5% of babies in the United States are conceived through the IVF process.
How does IVF work?
There are several steps through which IVF process works and the timeline follows the following steps:
Stimulation for ovary: You will have to take a special kind of fertility drug for 8 to 14 days near the start of your menstruation cycle. This drug aids in the stimulation of your ovaries for developing multiple mature eggs to fertilise instead of a single one. You may also need to take an artificial hormone-like cetrofelix and leuprolide for keeping your body from releasing eggs very early.
Development of follicle: When you are under all these medications, you will have to visit your doctor's office often for checking the hormone levels as well as ultrasound measurements for the ovaries.
Getting the trigger shot: Once the follicles are ready, you are likely to receive a trigger shot, which is an injection causing the eggs for maturing fully and becoming capable of being fertilised. Your eggs are ready for being retrieved after about 36 hours of receiving this shot.
Gathering the eggs: At this stage, you are likely to receive an aesthetic or ultrasound probe that is inserted through the vagina for checking the ovaries and identifying the follicles. Normally, about 8 to 15 eggs are retrieved through the insertion of a thin needle.
Fertlisation: This is the most vital step, where an embryologist is going to examine the eggs before they are combined with the sperm and incubated overnight. Fertilisation happens at this particular time, but abnormal eggs are not fertilised.
Then the embryos slowly develop and are planted on the basis of your age and clinical condition. When the treatment is working, an embryo is implanted in the uterine walls and starts developing. If you wish to discuss about any specific problem, you can consult a Gynaecologist.
4550
people found this helpful
Shared 9 months ago • Featured Tip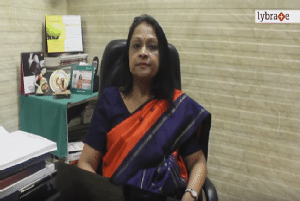 MBBS, Diploma in Gynaecology & Obstetrics, MS - Obstetrics and Gynaecology
Folic acid is an important form of vitamin B which women must take during pregnancy. It is a form of man-made vitamin B known as folate. Folate plays a significant role in producing red blood cells and helps in the development of your baby's neural tube into the brain and spinal cord, preventing any kind of birth defects in your baby. Birth defects of the brain or spinal cord may occur in early stages of pregnancy. Therefore, by the time a woman discovers her pregnancy, it may become too late to prevent the defects.
How much folic acid should be taken?
A woman should start taking folic acid within the first three to four weeks of pregnancy, as birth defects may occur during this time. Women who start taking folic acid a year before getting pregnant produce healthy babies without birth defects.
400 mcg of folic acid is the recommended dose for all women who are of childbearing age and also in the first trimester of pregnancy. Multivitamins with the recommended amount of folate and folic acid supplements are generally prescribed as they help the mother deliver a healthy child. From the fourth to ninth month of pregnancy, the dose must be increased to 600 mcg.
Benefits of Folic Acid-
Without sufficient folic acid in your body, the neural tube of your developing baby may not close properly. This may lead to neural tube defects, which include:
Spina bifida, a condition where the spinal cord or vertebrae develop incompletely. A baby with spina bifida may be disabled permanently.

Anencephaly, a condition that features incomplete development of the brain. Babies affected with anencephaly do not live long.
Having a sufficient supply of folic acid prevents these neural defects from developing in your baby.
Taking folic acid before and during pregnancy protects your baby against many other conditions. They include:
Low weight during birth.

Premature birth.
Folic acid also reduces the risk of developing pregnancy complications in the mother such as heart diseases, stroke, several cancers and Alzheimer's disease.
Folic acid is naturally found in dark-green vegetables, which you must consume in abundance. Other sources of folic acid include fortified breakfast cereals, beef liver, lentils, egg noodles and great northern beans.
In case you have a concern or query you can always consult an expert & get answers to your questions!
4523
people found this helpful
Shared 10 months ago • Featured Tip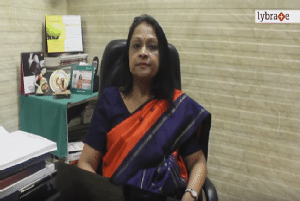 MBBS, Diploma in Gynaecology & Obstetrics, MS - Obstetrics and Gynaecology
Menorrhagia is a condition that is marked by heavy menstrual bleeding during the monthly menstrual cycles. Most women have a unique bleeding pattern during that time of the month with the flow going up and down over the first few days. Yet, for many women, the bleeding becomes consistently heavy during all the days of the period, during which the period itself may get extended by a few days. If this pattern continues to occurs, one must get it checked out by a doctor at the earliest. Here are a few ways in which this condition may be treated.
Factors considered during treatment: Before the treatment starts, and during the diagnosis stage, the doctor will take a look at a number of factors so that the correct form of treatment may be prescribed to the patient. To begin with, the doctor will take a complete medical history of the patient, including the family history to ascertain whether or not there may be a genetic problem at play. Further, the future childbearing plans of the patient will also be taken into consideration in such cases so that the treatment method does not hinder such plans. Also, the doctor will also try and understand the effect of the symptoms of this condition before prescribing any particular medication and surgery.
Medication: Iron supplements and non-steroidal anti-inflammatory medicines will be prescribed for the patient to bring down the level of inflammation and restore the production of blood, which will make up for the rapidly flowing blood from the body. This will also prevent the risk of anemia. Oral contraceptives, tranexamic acid, oral progesterone and hormonal therapy can also help in such cases.
Dilation and Curettage: This procedure is also known as D&C, and it basically helps in dilation or opening up of the cervix so that the doctor may suction the tissue from the uterine lining. This tissue is usually known to bring about excessive bleeding.
Uterine Artery Embolisation: This is a procedure which shrinks any existing fibroids that may be the cause behind excessive bleeding. In this procedure, the uterine arteries are blocked and the blood supply to the same is cut off so that the fibroids do not get a chance to grow and cause unnecessary pressure that may lead to excessive bleeding.
Hysterectomy: This is a surgical procedure that removes the cervix as well as the uterus, and is usually the last resort followed by most doctors. In such cases, the doctor will first ascertain whether or not you plan to have any children in the future. Additionally, the ovaries may also be removed if the condition has spread too much to be contained sufficiently. If you wish to discuss about any specific problem, you can consult a Gynaecologist.
4378
people found this helpful
Shared 11 months ago • Featured Tip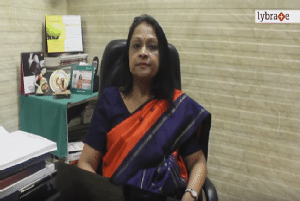 MBBS, Diploma in Gynaecology & Obstetrics, MS - Obstetrics and Gynaecology
Gestational diabetes is a form of diabetes where the blood sugar levels of the body increase during pregnancy. When you are expecting, your body is more repellent to insulin so that a larger amount of glucose is manufactured for the baby's nourishment. However, this excess blood glucose can build up within the body which causes gestational diabetes. This can lead to health problems for both the mother and the baby. At the end of the gestational period i.e. once the baby is delivered, blood sugar reduces to normal.
When are you at a risk for gestational diabetes?
Gestational diabetes can also be hereditary. If a family member or a relative has diabetes, you are more likely to develop gestational diabetes.
If you are overweight, you are more susceptible to developing gestational diabetes.
What causes gestational diabetes?
During pregnancy, the placenta connects your baby to the blood supply. This produces other hormones which reduce the levels of insulin. This increases the level of blood sugar in your blood. As your baby develops, your body manufactures more of such hormones which block your insulin levels leading to gestational diabetes. This usually occurs from the 20th week of your pregnancy.
Complications:
Increase in Birth Weight – Extra glucose crosses through the placenta which instigates the baby's pancreas to manufacture more insulin. This can make your baby very large. Sometimes, it becomes difficult for the baby to pass through the birth canal during childbirth as a result.
Premature Birth and Respiratory Diseases – High blood sugar may increase the risk of an early labor. It may make the baby due before the 37th week of pregnancy. This also makes the baby more susceptible to respiratory disorders.
High Blood Pressure – Gestational diabetes also raises your risks for high blood pressure. This can be fatal for you as well as your baby's health.
Treatment:
Book an appointment with a dietitian and follow a healthy eating schedule. Limit the amount of carbohydrates and ensure you have a healthy and balanced meal.
Do light exercises regularly during pregnancy. This helps you to control your blood sugar level. Physical activities which require low levels of energy utilization such as swimming and walking will control your blood sugar level without exerting you too much.
Taking insulin shots and medicine for diabetes will also control your blood sugar levels if you have a pre-existing condition. If you wish to discuss any specific problem, you can consult a gynaecologist.
3921
people found this helpful
Asked for male, 34 years old from Khammam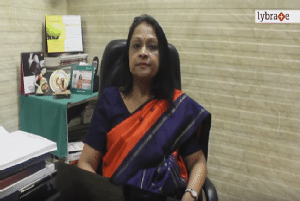 MBBS, Diploma in Gynaecology & Obstetrics, MS - Obstetrics and Gynaecology
Varicocele gr ll shouldn't require any surgery . d role of surgery is emperical.If doctor has advised so open n laproscopic has same results.
1
person found this helpful
Shared 1 year ago • Featured Tip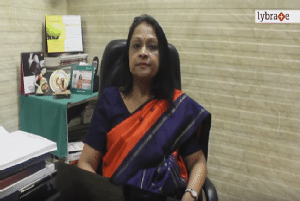 MBBS, Diploma in Gynaecology & Obstetrics, MS - Obstetrics and Gynaecology
A woman is an extraordinary and beautiful creation of nature, and it is natural that she would want to see herself as perfect and complete. And, staying sexually attractive is one of the major factors that motivate a woman to seek the benefits of Cosmetic Gynaecology. Cosmetic Gynaecology or Intimate Aesthetic Surgery covers procedures which alter the appearance of female external genitalia and make it seem more natural and youthful. These methods, aid in correcting congenital defects, enhances the self*confidence of a woman, and positively affects the intimacy she shares with her partner.
With age and life events like childbirth, the vagina and labia often change in appearance and structure, which not only hampers the feeling of self-worth in a woman, but also prevents her from enjoying sexual activities completely and Cosmetic Gynaecology emerges as the savior in such situations.
Here are some procedures, which are here to help the fairer sex rediscover the beauty of their body:
* Vaginal Rejuvenation: With the help of laser technique, this process helps in tightening the internal diameter of the vagina, when it gets stretched during birth or owing to genetic factors.
* Labiaplasty: Through this method, the contours of the labia majora or labia minora are changed. It may cover reconstruction, augmentation or reduction.
* Hymenoplasty: It is done to create a pseudo hymenal membrane from hymenal tissue, which already exists or non*hymenal soft tissue. The intention is to cause bleeding when the membrane tears during intercourse.
* Clitoroplasty: This procedure deals with the surgical transformation of the clitoris, which caters to conditions involving increased tissue volume. It can also aid in creating clitoris in transgender women.
* Clitoral Hood Reduction: The method is focused on the loose skin around the clitoris, and can be conducted during labiaplasty or as a separate procedure.
* Monsplasty: The contours of the Mons pubis can be changed through this process. It involves liposuction for the reduction of excess fat, subcutaneous fat, as well as skin. Often, techniques like laser and ultrasound are used during monsplasty.
* Perineoplasty: Repairing and restoration of the loose, ageing or injured perineum is taken care of through this method. Perineum is the area between the vagina opening and the rectum. And this procedure is usually helpful for women who don't heal efficiently after a vaginal delivery or experience scars.
So if you are worried about the structure or appearance of your intimate area, don't fret. If you wish to discuss about any specific problem, you can consult a Gynaecologist.
4095
people found this helpful
Shared 1 year ago • Featured Tip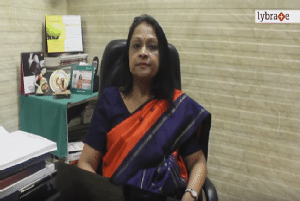 MBBS, Diploma in Gynaecology & Obstetrics, MS - Obstetrics and Gynaecology
Menstrual cramps are a common occurrence in women who are of childbearing age. The pain is mostly felt in the back or lower abdomen. Menstruation is unavoidable and natural, but the cramps associated with it can disrupt your normal lifestyle. You find it hard to focus and concentrate on your work, among other things. Fortunately, there are ways to counter your pain.
So, here are 10 ways to relieve your period cramps-
Over-the-counter pain medications such as ibuprofen and naproxen can provide relief. Ibuprofen is effective in lowering prostaglandins (hormones responsible for menstrual cramps). But you need to take the medicine 3-4 days before your periods start.

This may surprise you, but birth control pills can also reduce pain. Besides regulating your periods, they also maintain a steady hormonal level in your body. When hormones aren't fluctuating, the severity of pain reduces.

Maintaining a healthy diet can provide long-term relief from menstrual cramps. If you have a healthy weight, you would experience lesser pain. Oestrogen is produced by fat cells and abnormal amounts of fat cells can increase its production, and when you have a healthy weight, you can prevent hormonal imbalances.

Drink plenty of water - it not only keeps you hydrated but also keeps your hormones in balance.

Stay away from beverages that contain caffeine, such as coffees and sodas. Caffeine is inflammatory in nature, and it will only worsen your pain.

Yes, moving too much during periods sounds crazy, but exercising can reduce your pain! If you exercise regularly, your stress levels reduce (too much stress worsens pain) and your body releases endorphins, which will lessen the pain considerably.

Cramps are stubborn, and sometimes all the preventive measures fail. At times like these, heat is your best friend. Whether it is a heating bag on your abdomen or a nice, warm bath, heat can reduce your pain and make you feel comfortable.

Sometimes, magnesium deficiency can trigger pain and make your life difficult. Do consume plenty of magnesium-rich food such as dark leafy vegetables, bananas, yoghurt, nuts, fish, whole grains, etc.

Sweet or salty cravings are common during periods. But you need to stay far away from all kinds of processed foods, because they will only cause more pain.

Yoga is an excellent remedy for menstrual cramping. If you wish to discuss about any specific problem, you can consult a gynaecologist.
3782
people found this helpful
Asked for Male, 40 years old from Bangalore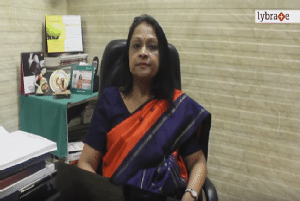 MBBS, Diploma in Gynaecology & Obstetrics, MS - Obstetrics and Gynaecology
In 8 wks preg Pr supplements may produce nausea . Give more of dietary Pr like pulses curd milk. Add supplements after completion of 3mths.
2
people found this helpful
View All Feed