About
My experience is coupled with genuine concern for my patients. All of my staff is dedicated to your comfort and prompt attention as well. This is a premier & reliable healthcare state of ...
...more
My experience is coupled with genuine concern for my patients. All of my staff is dedicated to your comfort and prompt attention as well. This is a premier & reliable healthcare state of the art hospital based in the Delhi. The unit is a 50 bedded multi-specialty facility located in Nirman Vihar. Founded by a group of great doctors & healthcare advocates of India, Radix Healthcare understands that healthcare is an intensely personal service. Keeping this in mind the organization focusses on end to end healthcare delivery structure. A key component of Radix Healthcare is 'Prevention' based community service, under which the hospital organizes free medical camps & checkups to promote community wellness & sensitization of healthcare issues in the country. This was Started in 2003, the hospital has ensured comfort, compassion & cure to its patients for the past many years. As a mission to accomplish 'health for all', Radix Healthcare focusses on benevolent activities for the poor by grants for the below poverty line patients. Accredited with the prestigious NABH & NABL, Radix has become a name for quality & commitment in healthcare throughout the national capital region of India.
Location
Photos (10)









View All Photos
Amenities
Parking
Waiting Lounge
Credit Card
Ac Rooms
Reception
Network Hospital

C/216 - C/218, Nirman Vihar, Vikas Marg, Near Lagan Banquet Hall

,

Delhi
Get Directions
Doctor in Malik Radix Health Care

MDS - Conservative Dentistry & Endodontics, BDS
Dentist
₹300 online
10:00 AM - 01:00 PM
06:00 PM - 08:00 PM

MS, DNB (Orthopedics)
Orthopedist
Specialities
Dentistry
Offers excellent dental care to patients with various oral and tooth conditions
Bariatrics
Determines causes and offers quality treatment for obesity, including measures of prevention
Orthopaedics
Concentrates on efficient treatment of injuries and problems of the musculoskeletal system
General Physician
Aims to provide best quality care to patients with acute and chronic problems
Reviews
Anshuman
Sep 15, 2017
I had problem of bleeding gums in my teeths. Firstly, I thought it's happening because of not proper brushing. So, I started to do that but it didn't give any relief. Because of this gum bleeding my mind was completely diverted from other work. I gone through gum bleeding treatment here , which really helped me lot to have had some relief.
Ansu
Aug 24, 2017
Thanks to dr. Shruti who helped lot to get rid off smelling mouth. She advised me some tips and gave some medicines which were really great, she is very proficient in his skill and Dr. Shruti gives complete time to the patient and always give the answer of all questions very well.
Anshul
Nov 26, 2017
Dr. Shruti gave treatment to my teeth and listened all my problems very well. her suggestion also helped me to calm down my pain. her treatment is very effective and help you lot to have some relief. She maintains lot of hygine while doing the treatment.
Sanjeevan
Mar 20, 2017
Decayed tooth bothered me lot and it gave lot of pain to my gums but dr. shruti's treatment is like a magic. She removed a decayed tooth and I didn.t feel any kind of problem during the treatment. Medicine and some advices are also very helpful.
Hemakshi
Jan 25, 2017
So I met dr. Shruti and gone through treatment of bad breathing which let me to have a rid of smelling mouth. Thank u dr. Shruti , for helping me.
Feed
Shared 1 week ago • Featured Tip
The problem of the morning back and neck pain may be due to the position of sleeping or it may be related to inflammatory arthritis which can be familial. Morning back pain is largely related to wrong sleeping posture and less commonly due to arthritic conditions like Ankylosing Spondylitis or Rheumatoid Arthritis. Whatever be the cause- this condition requires attention by an Orthopedic doctor as it may worsen in due course of time and should not be taken lightly.
Some common factors causing this are:
Mattress: Too soft or too hard a mattress might induce back ache after sleep. For people with waist and hips of equal proportion, a firmer mattress would do well. For those with narrower waist than their hips, a flexible and softer mattress that can move with the pelvic weight would be a perfect choice. Refrain from using old hardened mattresses.
Pillow: The pillow you use must be able to render support to your neck naturally. Instead of using an excessively firm or soft pillow, try substituting it with memory foam pillows, refillable water pillows or cervical support pillows.
Posture: Not changing your position while sleeping or sleeping on the belly exerts strain on the back muscles, causing pain. On the other hand, sleeping on the back or on the sides causes comparatively less strain on the spine.
Other causes such as strenuous workouts or physical activities or sitting at a stretch during the day might cause pain while sleeping or after getting up from the bed.
Remedies for Morning Back Pain:
Fortunately, there are some home remedies to cure the morning back pain.
Switching your mattress is a more expensive remedy for back pain, but may often be the ultimate cure. Most people sleep the best on medium-firm mattresses. Be sure to try out the mattress before you buy it.
For occasional back pain after sleeping, apply heat to your back to relax your muscles before you go to bed and when you get up in the morning.
Massage your back with pain-relieving creams and apply heat on it with a heating pad for quick relief.
Specific spinal stretching exercises and Planks (a type of exercise) can greatly help in easing back pain if done on a regular basis.
It is always recommended to CONSULT an Orthopaedic doctor if you suffer from morning back pain.
1
person found this helpful
Shared 4 weeks ago • Featured Tip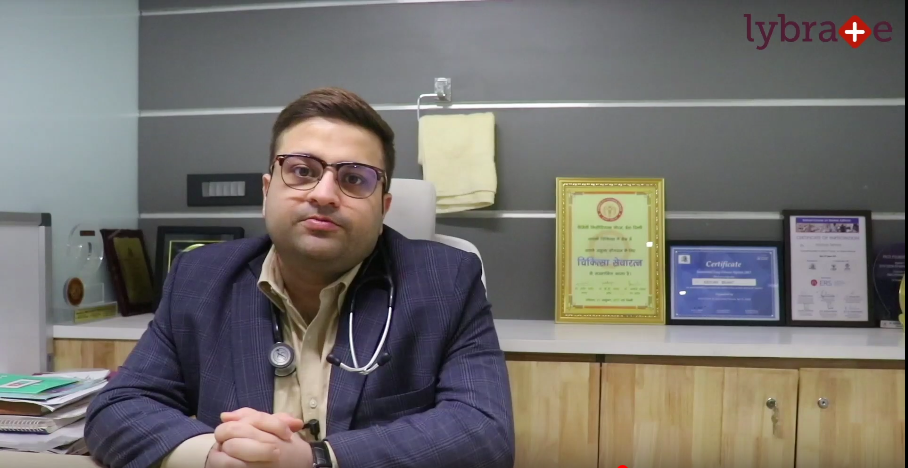 3892
people found this helpful
Shared 4 weeks ago • Featured Tip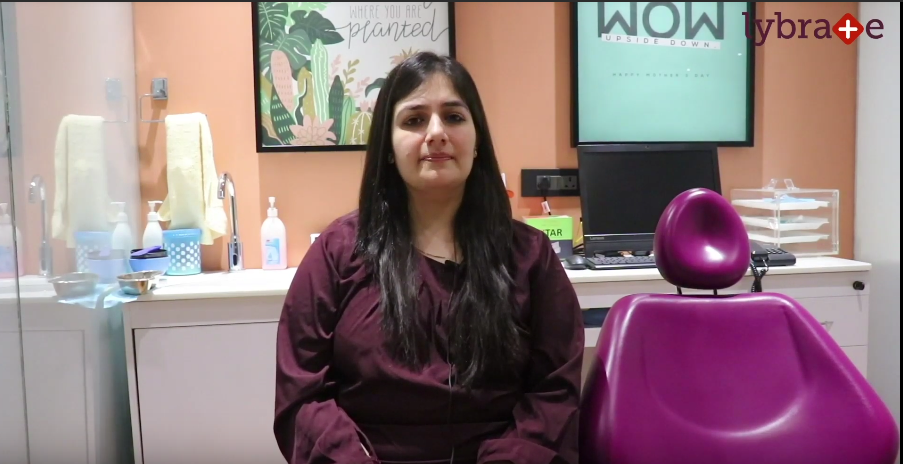 Dental implants are generally identified as substitutes for tooth roots. Besides, replacing damaged or decayed teeth, implants also provide a strong foundation for both permanent as well as removable replacement teeth.
4009
people found this helpful
Shared 11 months ago • Featured Tip
Every woman loves motherhood, but unfortunately for various reasons, some fail to conceive. One of the reasons for this is a diseased uterus and the second one is the absence of uterus. Women who are unable to conceive because of either diseased/absence of uterus have something to cheer up about. Modern medical science is so advanced that now the diseased uterus can be replaced by a healthy one, thereby, enabling the women to conceive. However, before undergoing this surgical procedure, it is only appropriate that women should understand the concept of uterine transplantation.
UFI: Under this surgical procedure, the diseased uterus is removed and it is replaced by a healthy one. This procedure is performed on women having a condition known as Uterus Factor Infertility (UFI). UFI is caused due to an irreversible damage, either because of an infection or an injury to the uterus or for women born without uterus.
Challenging surgical procedure: It is said that nearly 3% to 5% of women population suffer from UFI. This surgical procedure is considered to be very challenging because several blood vessels are connected to the uterus from the pelvic region. The surgeon has to accurately connect these blood vessels after the surgical procedure.
Some of the other important elements in uterine transplantation are briefly explained here:
The surgical procedure is divided into two. It starts with the retrieval of the damaged uterus, which normally takes about 2 to 3 hours. Thereafter, the transplantation procedure is performed, which takes about 5 to 6 hours.
The women donating their uterus should be in the reproductive age and should not have any medical complications. Further, the women receiving the uterus should be in the genetic recipient group and also should not have any medical complications.
The uterus should be healthy. The age of the uterus is not a matter of concern. Further, the uterus transplanted should have been gotten removed after begetting one or two children.
In the normal course, the recipient should undergo in vitro fertilisation treatment or IVF. This is because the transplanted uterus will not be connected to the fallopian tube, where the fertilisation of egg takes place.
Women who had children previously or those who had suffered from endometriosis or cancer less than five years earlier, or women who had undergone major pelvic or abdominal surgery, or women with insufficient embryo will not be suited for uterus transplantation surgery.
Apart from these, it should also be ensured the procedure of transplantation is within the established legal framework of transplantation of human organs. Moreover, you should also consider the cost of the surgical procedure and various risk factors associated with this procedure.
In case you have a concern or query you can always consult an expert & get answers to your questions!
3846
people found this helpful
Shared 1 year ago • Featured Tip
The usual full term for a pregnancy is usually around 39 to 40 weeks which varies slightly from woman to woman. However, if your baby is born before the 37th week, then he or she may be considered preterm or to have a premature birth. Premature babies are at a higher risk of infections and may also face a lot of other complications such as low birth weight, anemia, apnea or difficulty in breathing. Some pre-term babies may also end up developing hearing and vision impairments along with developmental problems, learning disabilities and other chronic health problems throughout their lives.

How to take care of your preterm baby?
Although your preterm baby may be predisposed to certain problems, if you take care of them well enough then none of the complications or health problems may occur and they will end up having a normal life like other babies who have been delivered after the full term. Initially, your baby may be kept in a NICU or Neonatal Intensive Care Unit for a few days until the doctors can describe them out of danger.
Some of the things that you can do as parents during that period are mentioned as follows:
Ensure a supply of breast milk: It is important for you to have an ample supply of breast milk stored as and when your baby needs it. Breast milk helps fight infections as well as provides important nutrients for your baby's development. Your preterm baby may not be able to have breast milk initially and thus you may have to store them via refrigeration.
Ask for supplements to breast milk for your baby: Your preterm baby may not be able to have breast milk immediately after birth. It is thus important to discuss with the doctor about the right milk supplements which can be given to your baby to help with their nutrition and development.
If you have concerns, immediately bring them up: It is important to share any changes in your baby's health with your doctor and bring up any concerns with them. They may not seem very significant, but it still makes sense to let the doctors know as it may indicate other serious problems that may develop.
Gather and stay on top of information: It is important to gather as much information as possible for the condition of your child and prepare yourself before you take your child home. Ask the doctors and other medical staff at hand what is being done and what you will need to do once your baby is discharged.
Connect with your baby: Even if your baby was born early, you can have skin to skin contact with him or her as long as the precautions have been properly followed. Also, sing and talk to your baby as you would to a normal child as this would help build closeness and emotional connect between the two of you. In case you have a concern or query you can always consult an expert & get answers to your questions!
3905
people found this helpful