Personal Statement
I'm a caring, skilled professional, dedicated to simplifying what is often a very complicated and confusing area of health care.
...more
I'm a caring, skilled professional, dedicated to simplifying what is often a very complicated and confusing area of health care.
More about Dr. Kamna Chhibber
Dr. Kamna Chhibber is a trusted Psychiatrist in Shalimar Bagh, Delhi. She has over 14 years of experience as a Psychiatrist. She has done M.Phil (Clin.Psy), MA - Psychology, BA - Psychology . You can visit her at Fortis Hospital - Shalimar Bagh in Shalimar Bagh, Delhi. Book an appointment online with Dr. Kamna Chhibber and consult privately on Lybrate.com.

Lybrate.com has an excellent community of Psychiatrists in India. You will find Psychiatrists with more than 33 years of experience on Lybrate.com. You can find Psychiatrists online in Delhi and from across India. View the profile of medical specialists and their reviews from other patients to make an informed decision.
Info
Education
M.Phil (Clin.Psy) - Amity University Campus, Noida - 2012
MA - Psychology - University of Delhi - 2007
BA - Psychology - University of Delhi - 2005
Languages spoken
English
Hindi
Professional Memberships
Indian Association for Clinical Psychologists
Location
Book Clinic Appointment with Dr. Kamna Chhibber
A Block, Shalimar Bagh. Landmark: Near Goodluck Public School & Killa Godown, Delhi

,

Delhi
Get Directions

S - 549 Alakananda, Alaknanda Don Bosco Rd, Greater Kailash II, New Delhi, Delhi 110048

,

Delhi
Get Directions





+3




Sector - 44, Opposite HUDA City Centre

,

Gurgaon
Get Directions




Services
Submit Feedback
Submit a review for Dr. Kamna Chhibber
Your feedback matters!
Write a Review
Dr. Kamna Chhibber Feeds
Nothing posted by this doctor yet. Here are some posts by similar doctors.
Depression is a serious yet common mental health problem that can affect all age groups ranging from young children to the elderly. It is found to be more common among women when compared to men. It can take a toll over one's peace of mind, physical health, interpersonal relationships as well as job performance (or academic performance). What is deceiving is, the person can also be functioning well, in which case, it can go unnoticed, leading to grave consequences. The good news is that depression is treatable and individuals are able to function much better with treatment. Affected individuals feel sad most of the time. He/she loses the ability to enjoy/be happy.
As a result of this, the daily activities that he/she participates in do not seem to appeal to him/her anymore. This is especially true in the case of socialising. The affected person will just seem to drop out of social circles. This can be said to be ironic because it is times like these when the individual with depression is in need of friends the most!
The individual seems to have an overriding belief that the status quo will not be altered by anything and he or she will be stuck in a rut in perpetuity. In other words, depressed people experience a perennial feeling of helplessness. Negative thoughts can also drive one to commit suicide.
A lot of people who have depression tend to experience a loss of energy. As a matter of fact, this is quite the case with men who enter a phase of depression, as the symptoms which are displayed by them can contrast sharply to those displayed by women. One of the reasons for men tending to report a higher chance of this than women is the fact that they are less likely to express feelings of self loathing. Rather, they usually talk about sleep problems and a loss of interest in things that once they might have found to be interesting or even captivating. They also gradually get quite irritable.
When it comes to women, guilt is quite likely to be felt. They may also sleep a lot longer than what is considered to be normal. Eating habits are a better indication of the presence or absence of depression than most people would realise. Overeating is one of the prime signs, especially in the case of women who are depressed. This leads to them putting on weight, as the rise in the intake of food is compounded by a drop in the amount of healthy physical activity. On the other hand, many may also experience loss of appetite, which over a period of time can even lead to weight loss. Some women who are depressed also complain of aches and pains in the body.
A few individuals who are depressed also complain of weird experiences, like being able to hear voices calling out to them, abusing them in dirty language, asking them to hurt themselves (hallucinations). Some may be found to be extremely suspicious about people around them. If you wish to discuss about any specific problem, you can consult a Psychiatrist.
3727
people found this helpful
Hi you need to know the reason behind anxiety then you need to learn to handle your thoughts as it is registered in your brain as fears turning to anxiety work onto tht fears with a psychologist and learn to relax.
1
person found this helpful
Dear, You must be able to understand Concentration, attention span, recollection and distraction. If you are able to watch a movie for two hours continuously, if you are able to play a game for an hour, then you do not have any concentration problems. You can't be attentive towards your studies because you are not interested in it. You are able to watch movie and play game because you are interested in it. Human cannot be attentive towards anything for more than 10 minutes. Then you should study in such a way that your attention is continued and make the subjects are interesting to you. Effective learning techniques should help you. Recollection depends on anxiety, stress and other physical and circumstantial factors. Distractions while studying are plentiful. You should be able to overcome distractions or avoid distractions. Please understand the above. Change your study style and attitude accordingly. Please post a private question to me and I will help you with "effective learning" techniques. Take care.
Homoeopathic medicine BACOPPA MONNERI ( Wilmar Schwabe India) Chew 2 tab twice daily BREN-UP ( ALLEN ) Drink 2 spoon 3 times daily Bramhari pranayam daily for 15 minutes Report after 30 days
Hi there, I am very glad for your question. I appreciate that you got the courage to have your question answered on a public forum. Stress management strategy #1: Get moving Physical activity plays a key role in reducing and preventing the effects of stress, but you don't have to be an athlete or spend hours in a gym to experience the benefits. Just about any form of physical activity can help relieve stress and burn away anger, tension, and frustration. Exercise releases endorphins that boost your mood and make you feel good, and it can also serve as a valuable distraction to your daily worries. While the maximum benefit comes from exercising for 30 minutes or more, you can start small and build up your fitness level gradually. Short, 10-minute bursts of activity that elevate your heart rate and make you break out into a sweat can help to relieve stress and give you more energy and optimism. Even very small activities can add up over the course of a day. The first step is to get yourself up and moving. Here are a few easy ways: Put on some music and dance around Take your dog for a walk Walk or cycle to the grocery store Use the stairs at home or work rather than an elevator Park your car in the farthest spot in the lot and walk the rest of the way Pair up with an exercise partner and encourage each other as you workout Play ping-pong or an activity-based video game with your kids Managing stress with regular exercise Once you're in the habit of being physically active, try to incorporate regular exercise into your daily schedule. Activities that are continuous and rhythmic—and require moving both your arms and your legs—are especially effective at relieving stress. Walking, running, swimming, dancing, cycling, tai chi, and aerobic classes are good choices. Pick an activity you enjoy, so you're more likely to stick with it. Instead of continuing to focus on your thoughts while you exercise, make a conscious effort to focus on your body and the physical (and sometimes emotional) sensations you experience as you're moving. Adding this mindfulness element to your exercise routine will help you break out of the cycle of negative thoughts that often accompanies overwhelming stress. Focus on coordinating your breathing with your movements, for example, or notice how the air or sunlight feels on your skin. Getting out of your head and paying attention to how your body feels is also the surest way to avoid picking up an injury. When you've exercised, you'll likely find it easier to put other stress management techniques to use, including reaching out to others and engaging socially. Stress management strategy #2: Engage socially Reach out and build relationships Reach out to a colleague at work Help someone else by volunteering Have lunch or coffee with a friend Ask a loved one to check in with you regularly Accompany someone to the movies or a concert Call or email an old friend Go for a walk with a workout buddy Schedule a weekly dinner date Meet new people by taking a class or joining a club Confide in a clergy member, teacher, or sports coach Social engagement is the quickest, most efficient way to rein in stress and avoid overreacting to internal or external events that you perceive as threatening. There is nothing more calming to your nervous system than communicating with another human being who makes you feel safe and understood. This experience of safety—as perceived by your nervous system—results from nonverbal cues that you hear, see and feel. The inner ear, face, heart, and stomach are wired together in the brain, so socially interacting with another person face-to-face—making eye contact, listening in an attentive way, talking—can quickly calm you down and put the brakes on defensive stress responses like "fight-or-flight." It can also release hormones that reduce stress, even if you're unable to alter the stressful situation itself. Of course, it's not always realistic to have a pal close by to lean on when you feel overwhelmed by stress, but by building and maintaining a network of close friends you can improve your resiliency to life's stressors. On the flip side, the more lonely and isolated you are, the greater your vulnerability to stress. Reach out to family and friends and connect regularly in person. The people you talk to don't have to be able to fix your stress; they just need to be good listeners. Opening up is not a sign of weakness and it won't make you a burden to others. In fact, most friends will be flattered that you trust them enough to confide in them, and it will only strengthen your bond. And remember, it's never too late to build new friendships and improve your support network. Stress management strategy #3: Avoid unnecessary stress While stress is an automatic response from your nervous system, some stressors arise at predictable times—your commute to work, a meeting with your boss, or family gatherings, for example. When handling such predictable stressors, you can either change the situation or change your reaction. When deciding which option to choose in any given scenario, it's helpful to think of the four A's: avoid, alter, adapt, or accept. Avoid the stressor It's not healthy to avoid a stressful situation that needs to be addressed, but you may be surprised by the number of stressors in your life that you can eliminate. Learn how to say "no" – Know your limits and stick to them. Whether in your personal or professional life, taking on more than you can handle is a surefire recipe for stress. Distinguish between the "shoulds" and the "musts" and, when possible, say "no" to taking on too much. Avoid people who stress you out – If someone consistently causes stress in your life, limit the amount of time you spend with that person, or end the relationship. Take control of your environment – If the evening news makes you anxious, turn off the TV. If traffic makes you tense, take a longer but less-traveled route. If going to the market is an unpleasant chore, do your grocery shopping online. Stress management strategy #4: Alter the situation If you can't avoid a stressful situation, try to alter it. Often, this involves changing the way you communicate and operate in your daily life. Express your feelings instead of bottling them up. If something or someone is bothering you, be more assertive and communicate your concerns in an open and respectful way. If you've got an exam to study for and your chatty roommate just got home, say up front that you only have five minutes to talk. If you don't voice your feelings, resentment will build and the stress will increase. Be willing to compromise. When you ask someone to change their behavior, be willing to do the same. If you both are willing to bend at least a little, you'll have a good chance of finding a happy middle ground. Manage your time better. Poor time management can cause a lot of stress. But if you plan ahead and make sure you don't overextend yourself, you'll find it easier to stay calm and focused. Stress management strategy #5: Adapt to the stressor How you think can have a profound effect on your stress levels. Each time you think a negative thought about yourself, your body reacts as if it were in the throes of a tension-filled situation. Regain your sense of control by changing your expectations and attitude to stressful situations. Reframe problems. Try to view stressful situations from a more positive perspective. Rather than fuming about a traffic jam, look at it as an opportunity to pause and regroup, listen to your favorite radio station, or enjoy some alone time. Look at the big picture. Take perspective of the stressful situation. Ask yourself how important it will be in the long run. Will it matter in a month? A year? Is it really worth getting upset over? If the answer is no, focus your time and energy elsewhere. Adjust your standards. Perfectionism is a major source of avoidable stress. Stop setting yourself up for failure by demanding perfection. Set reasonable standards for yourself and others, and learn to be okay with "good enough." Stress management strategy #6: Accept the things you can't change Many sources of stress are unavoidable. You can't prevent or change stressors, such as the death of a loved one, a serious illness, or a national recession. In such cases, the best way to cope with stress is to accept things as they are. Acceptance may be difficult, but in the long run, it's easier than railing against a situation you can't change. Don't try to control the uncontrollable. Many things in life are beyond our control—particularly the behavior of other people. Rather than stressing out over them, focus on the things you can control such as the way you choose to react to problems. Look for the upside. When facing major challenges, try to look at them as opportunities for personal growth. If your own poor choices contributed to a stressful situation, reflect on them and learn from your mistakes. Learn to forgive. Accept the fact that we live in an imperfect world and that people make mistakes. Let go of anger and resentments. Free yourself from negative energy by forgiving and moving on. Stress management strategy #7: Make time for fun and relaxation Beyond a take-charge approach and a positive attitude, you can reduce stress in your life by nurturing yourself. If you regularly make time for fun and relaxation, you'll be in a better place to handle life's stressors. Develop a" stress relief toolbox" Come up with a list of healthy ways to relax and recharge. Try to implement one or more of these ideas each day, even if you're feeling good. Go for a walk Spend time in nature Call a good friend Play a competitive game of tennis or racquetball Write in your journal Take a long bath Light scented candles Savor a warm cup of coffee or tea Play with a pet Work in your garden Get a massage Curl up with a good book Listen to music Watch a comedy Don't get so caught up in the hustle and bustle of life that you forget to take care of your own needs. Nurturing yourself is a necessity, not a luxury. Set aside relaxation time. Include rest and relaxation in your daily schedule. Don't allow other obligations to encroach. This is your time to take a break from all responsibilities and recharge your batteries. Do something you enjoy every day. Make time for leisure activities that bring you joy, whether it be stargazing, playing the piano, or working on your bike. Keep your sense of humor. This includes the ability to laugh at yourself. The act of laughing helps your body fight stress in a number of ways. Stress management strategy #8: Adopt a healthy lifestyle In addition to regular exercise, there are other healthy lifestyle choices that can increase your resistance to stress. Eat a healthy diet. Well-nourished bodies are better prepared to cope with stress, so be mindful of what you eat. Start your day right with breakfast, and keep your energy up and your mind clear with balanced, nutritious meals throughout the day. Reduce caffeine and sugar. The temporary" highs" caffeine and sugar provide often end in with a crash in mood and energy. By reducing the amount of coffee, soft drinks, chocolate, and sugar snacks in your diet, you'll feel more relaxed and you'll sleep better. Avoid alcohol, cigarettes, and drugs. Self-medicating with alcohol or drugs may provide an easy escape from stress, but the relief is only temporary. Don't avoid or mask the issue at hand; deal with problems head on and with a clear mind. Get enough sleep. Adequate sleep fuels your mind, as well as your body. Feeling tired will increase your stress because it may cause you to think irrationally. I hope this helps.
4
people found this helpful
Masturbation is not really bad; it is the addiction to it that is bad. Not even the number of years is a problem but the frequency and compulsiveness to do it is to be considered for its ill-effects. At your age you may feel it difficult and it can become addictive if you have alone time, if you obsess about it, and if you are not into relationships. The problem with addiction to this is that you may go on to prefer masturbation to heterosexual contact, even when you are married. That obviously would be an insult to your wife and will lead to a lot of conflict. Heterosexual contact is very wholesome and the physiology is made exactly for penile and vaginal contact. You will instead enjoy a poor replica of this and not know or care for the difference. The second thing that can happen with addiction is that it will become compulsive and will have no boundaries or limits, since it can be done all by yourself, whenever, wherever, and however too. The big problem a lot of children get into is the guilt around this. A useful way to discharge the energy is to get into contact games, or exercises, or even hobbies to channelize it. Also you should not spend too much time alone, and you need to keep your mind occupied with other interesting things and a lot of socializing. Even if you are not interested in marriage, for whatever reasons, it will help you to get into a friendship with a girl and enjoy the relationship where there will be a lot of excitement when you fall in love. Right now your hormones may be very active and your physiological apparatus is primed and ready for sexual stimulation. But because of your age and even otherwise it is important to develop good control and not feed into your impulses. Keeping yourself occupied and living a healthy social life are the keys to manage your sexual drives. You will improve your concentration as soon as you are stress-free of this masturbation. In the meantime do some of these recommendations very faithfully: Daily exercise of at least half an hour is a must. Even if you go to a gym, ask for aerobic and/or callisthenic exercises with whatever else you are doing. A healthy body harbors a healthy mind. With regard to memory, it is very important that your brain and body is ideally rested to be able to recall whatever is required, rather comfortably. Puzzles pose problems to the brain that help it to use new pathways and neurons, which give the brain considerable exercise. It taxes the left brain to use logic to solve the myriad possibilities which other activities do not stimulate. Crosswords are excellent for vocabulary learning and use. Jigsaws and Rubik cube stimulate different permutations to finally settle on the most likely one. Picture completion and anagrams help approach problem-solving from several angles. Do Sudoku, and memory co-relation activities and skills. Have a good night's sleep, have a good breakfast of more proteins, meditate often, remain free of stress, eat a lot of fiber (whole grains, fruits and vegetables), nuts, avocado, eat dark chocolate, consume less of fat and use olive oil instead, do Yoga meditation exercises, etc. You need to check out if you are stronger visual or auditory. The visual is a better mode than the auditory. However, if you combine the two modes, you will get the best concentration. Have a special place of learning, which should be well lit, with soft painted walls, well-ventilated, with no distractions. When you get bored, study by writing. If you repeat learning, at least, five to seven times, you will apparently remember for a longer time. Sit comfortably but do not slouch. The reading material should be of a fairly large print. Study at small intervals of about 40 minutes and then take a break or change the subject. Short-term memory is a faculty of the left brain, and long-term memory is a feature of the right brain. When people are stressed, they tend to favor the right brain and abandon the left brain, where short-term memory resides. So, it is really very simple: deal with the stress and activate left brain functions. Here are a few suggestions to activate left brain function: shut your left nostril and breathe, move your eyes from right to left and vice versa for at least half a minute at a time, and do callisthenic exercises with some form of counting, regularly. There is a new exercise called Super Brain Yoga, which is done by holding the right earlobe with your left thumb and index finger, and the left earlobe with your right hand's thumb and index finger. In this position, you must squat down and rise up and do this for five minutes every day. There is some memory enhancing techniques and study methods that your teacher will be able to guide you with. If your home life is full of distractions and stress, it is likely to affect your memory, adversely. In that case, I suggest that the family goes for counseling too. The following foods do help too: Blueberries, walnuts, turmeric, Spinach, tomatoes, broccoli, acorn squash, green tea, oily fish, boiled egg, turkey, apples, oatmeal, leafy greens, lentils, pumpkin seeds, avocado, cinnamon, thyme, sunflower seeds, and red wine. Avoid sugar and junk food. You may also include these noted foods that are good for your brain health: Brain-Friendly Foods MIND stands for Mediterranean-DASH Intervention for Neurodegenerative Delay. But the MIND approach "specifically includes foods and nutrients that medical literature and data show to be good for the brain, such as berries," says Martha Clare Morris, ScD, director of nutrition and nutritional epidemiology at Rush University Medical Center. You eat things from these 10 food groups: •Green leafy vegetables (like spinach and salad greens): At least six servings a week •Other vegetables: At least one a day •Nuts: Five servings a week •Berries: Two or more servings a week •Beans: At least three servings a week •Whole grains: Three or more servings a day •Fish: Once a week •Poultry (like chicken or turkey): Two times a week •Olive oil: Use it as your main cooking oil. •Wine: One glass a day You avoid: •Red meat: Less than four servings a week •Butter and margarine: Less than a tablespoon daily •Cheese: Less than one serving a week •Pastries and sweets: Less than five servings a week •Fried or fast food: Less than one serving a week.
11
people found this helpful
Are you living with a person suffering from depression, and are facing a tough time in adjusting with him or her? Depression is quite a frustrating condition to deal with. A depressed person may be looking for ways to get help, but cannot find the right approach. If you have a person suffering from depression in your home, you can be of great help by recognizing the symptoms and signs of depression in that person. Here are some effective ways of dealing with a depressed patient, which you should follow:
Recognize the symptoms, how they appear, and what triggers them.
Try to convince the person to seek professional treatment. In case of a depressed teen or child, help him to get proper treatment.
Encourage the depressed person that he or she deserves better, and how treatment will help them feel much better.
Recommend resources and ways for helping the patient.
If the patient stops functioning properly, attend to him, and accompany him for treatment till his condition improves.
If the patient is too unwell or very young to provide proper information to a therapist, act as a link or a mediator between the two.
Arrange for hospitalization if the depressed person becomes suicidal, or experiences delusions and hallucinations.
If the person stays functional, but refuses to seek treatment, take the assistance of others such as friends, relatives, doctors, and clergy. Find a way to convince the patient for undergoing the right treatment.
Do not give up very soon and encourage the patient, as he or she may need your support and comfort, even after treatment is undertaken.
Take some further action, in case all your efforts of encouraging and uplifting a depressed person fails over a period of time.
If you are dealing with a depressed spouse, explore separation when the spouse denies treatment and continues living miserably.
In case you are the parent of a depressed person, consult a mental health specialist and clarify the amount of assistance the patient requires.
Although it is not very easy to deal, cope, and live with a person suffering from depression, it is very important for you to reach out and help the person as much as possible, and make him or her feel better. Patience is key for you to positively manage the situation and the person. There are various modes of treating a depressed person, which you must avail.
2786
people found this helpful
Detailed assessment is needed. Like the reason behind smoking, number of cigarettes and comorbid medical condition. Next you should be assessed for withdrawal from smoking and for reducing further craving. There are medications to reduce nicotine craving too. If you consult a psychiatrist they will be able to help you. All the best.
Dear lybrate-user, at your age, memory problems like amnesia, dementia or alzheimer's are not common. Many young people do complain having problems with memory. These problems are due to either they are too busy or due to anxiety and stress. Busy people use organizers or employ a personal assistant because they can't remember every task. You need to understand this. If you still say, you are having memory problems, we need to check your memory using memory test. You may contact a clinical psychologist or neurologist for memory test and further investigation. Take care.
Take your friend to a psychiatrist or clinical psychologist for counselling. These kind of issues are very much normal. The guilt inside him needs to be removed, if the depression is mild counselling itself might be enough, if moderate or severe a course of antidepressants will help a lot. All the best.
Near By Doctors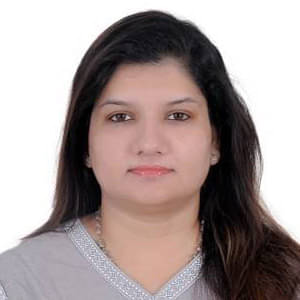 MD Psychiatry, Fellowship in Clinical Neurophysiology & Epilepsy, Certificate in Child and Adolescent Mental Health, MBBS Bachelor of Medicine and Bachelor of Surgery
Psychiatrist
Dr Soumiya Mudgal's Clinic ,
Book Appointment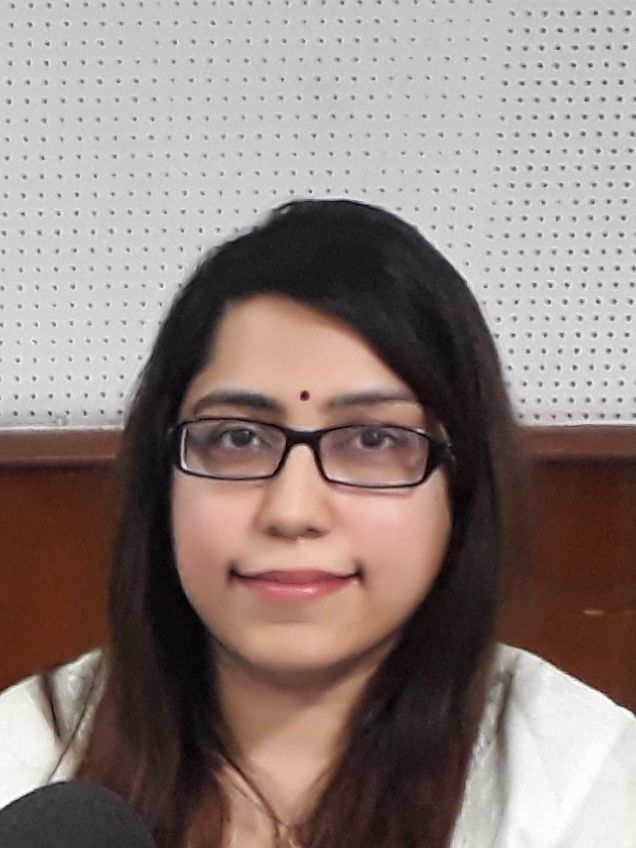 MBBS, DNB (PSYCHIATRY), PG Diploma In Clinical Cosmetology (PGDCC)
Psychiatrist
Book Appointment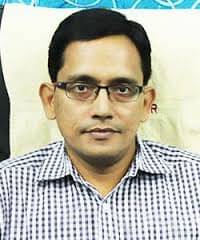 MBBS, MD - Psychiatry
Psychiatrist
St.Stephen's Hospital (Dr. Atmesh OPD),
Book Appointment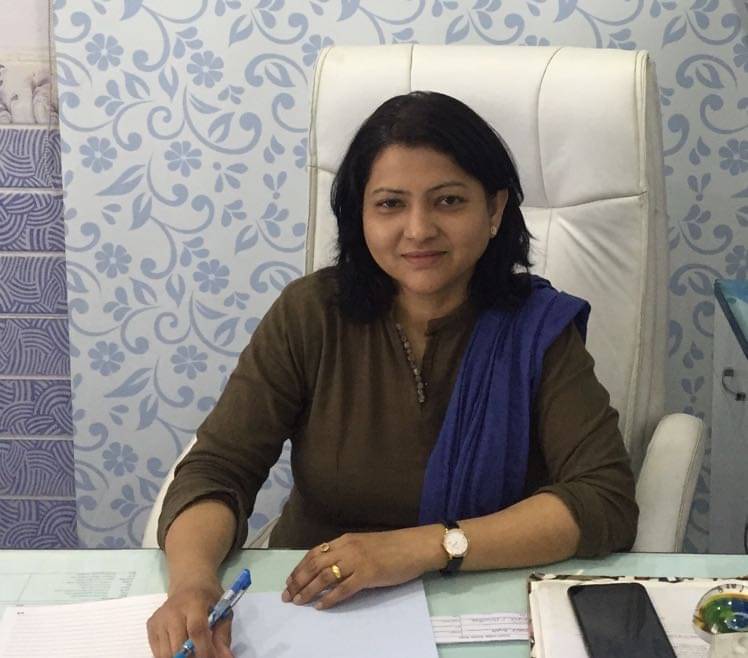 M. D. Psychiatry, Diploma In Psychological Medicine-DPM, MBBS
Psychiatrist
St.Stephen's Hospital (Dr. Rupali OPD),
Book Appointment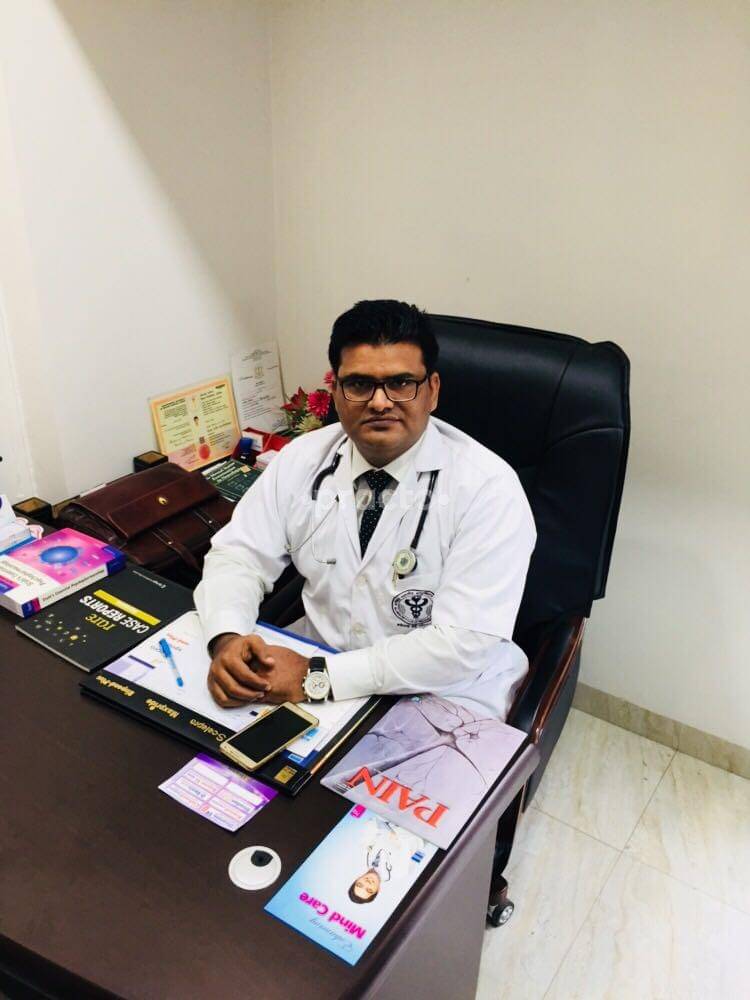 MBBS, MD Psychiatry
Psychiatrist
Mind Peace Neuro Psychiatry Clinic,
Book Appointment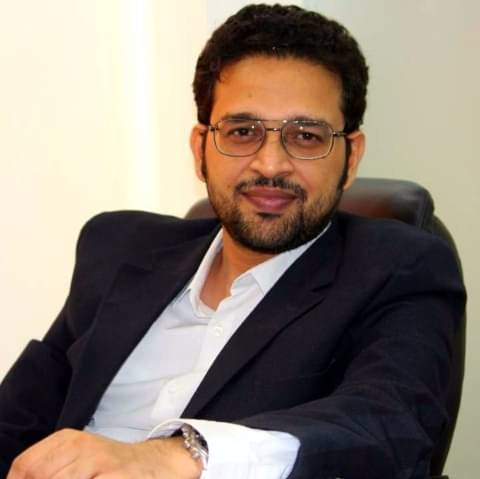 MD - Psychiatry, MBBS
Psychiatrist
Anandam Psychiatry Centre,
Book Appointment